Private Chef
Enjoy a customized culinary experience with a Private Chef in the comfort of your own home.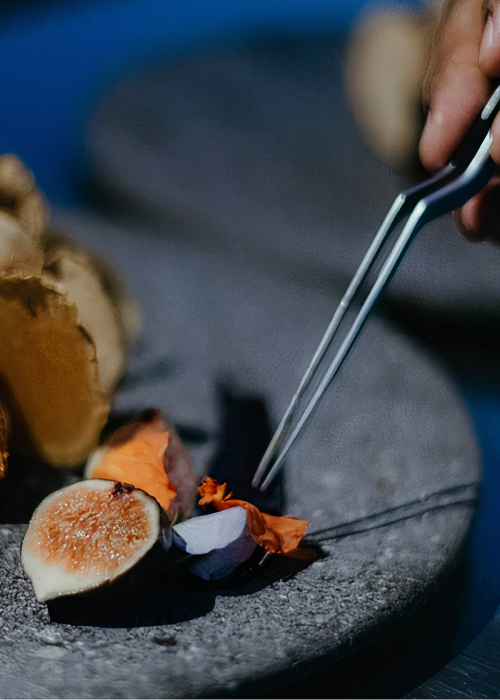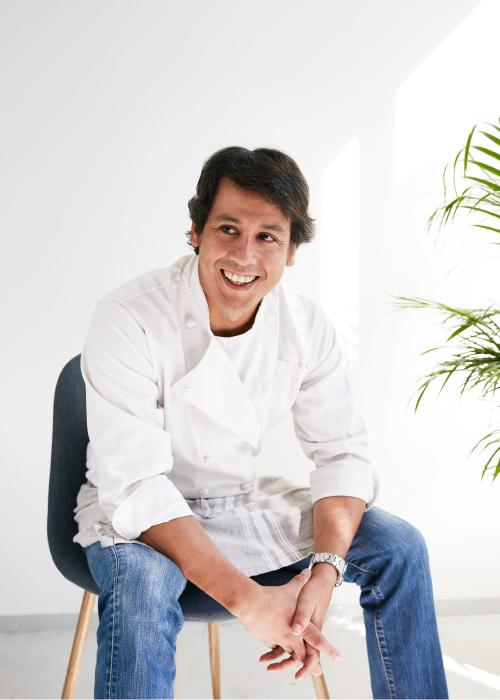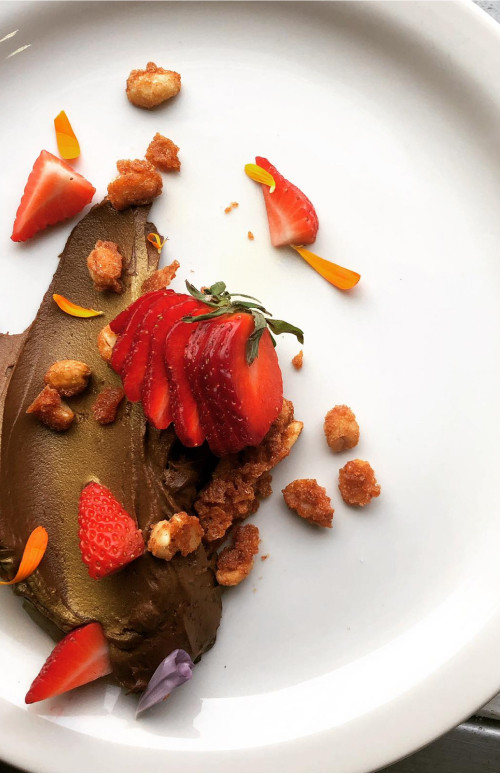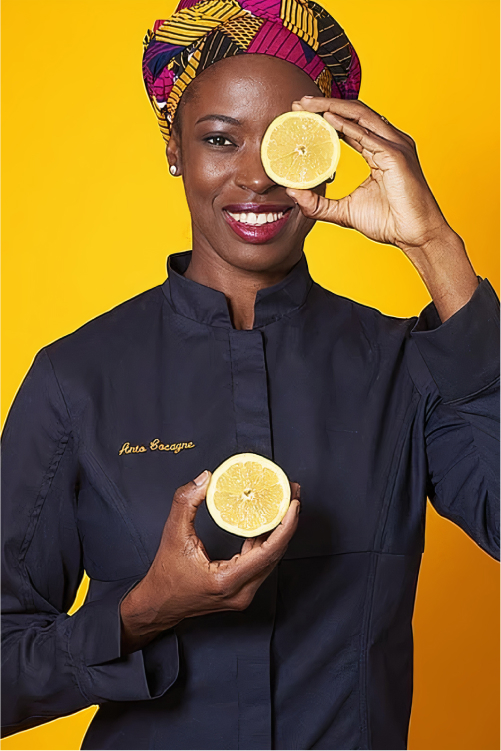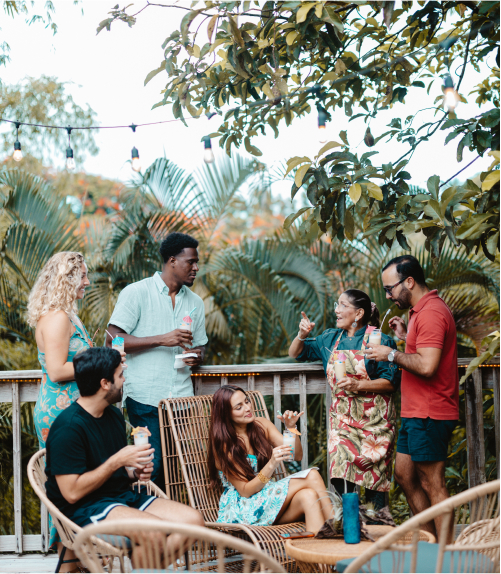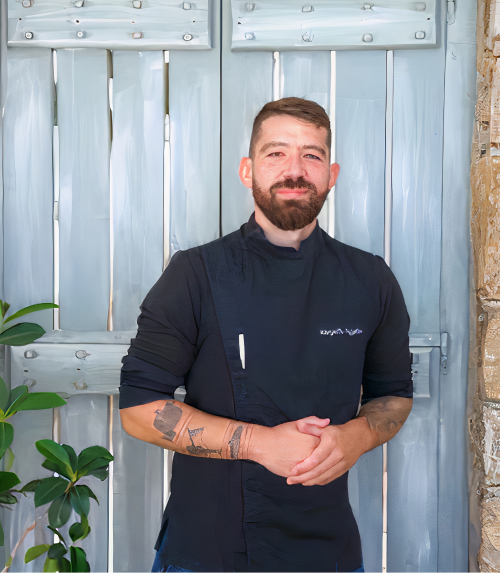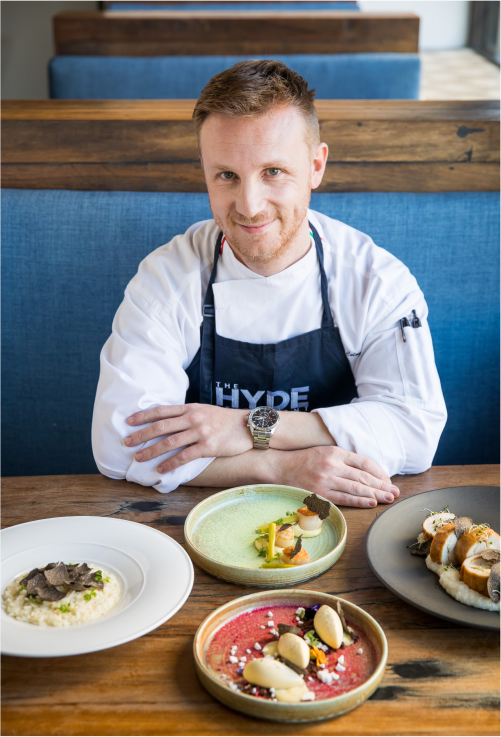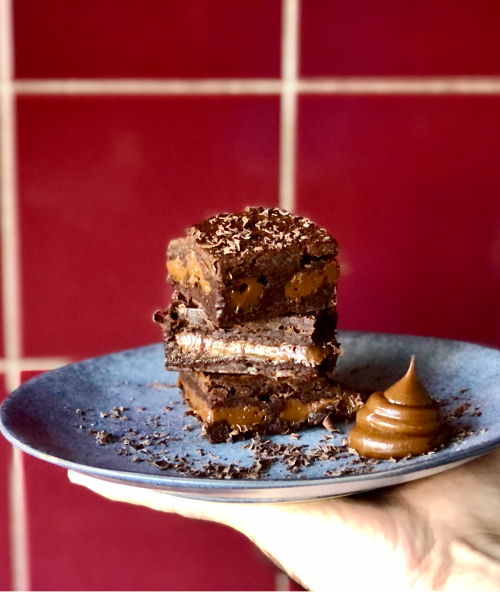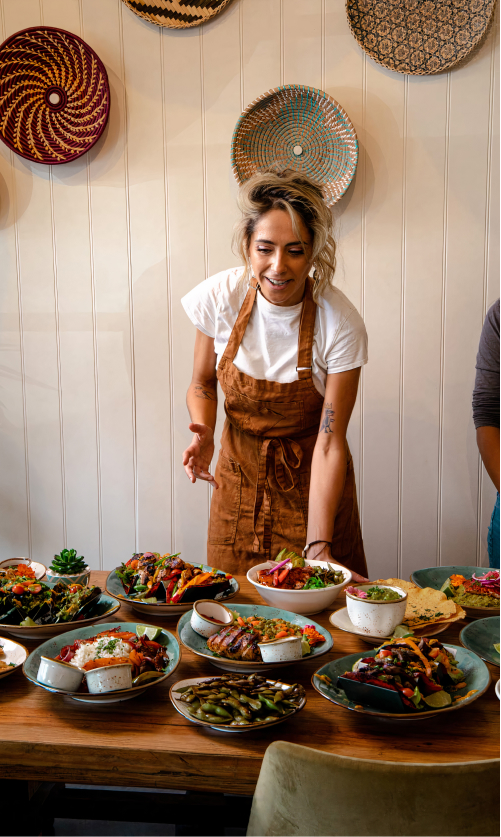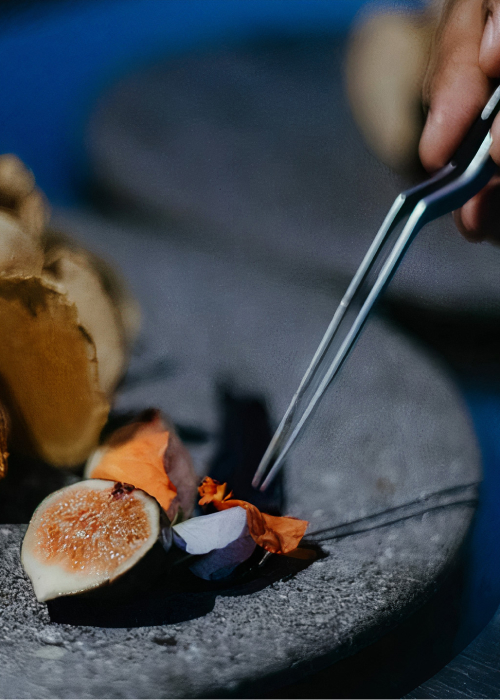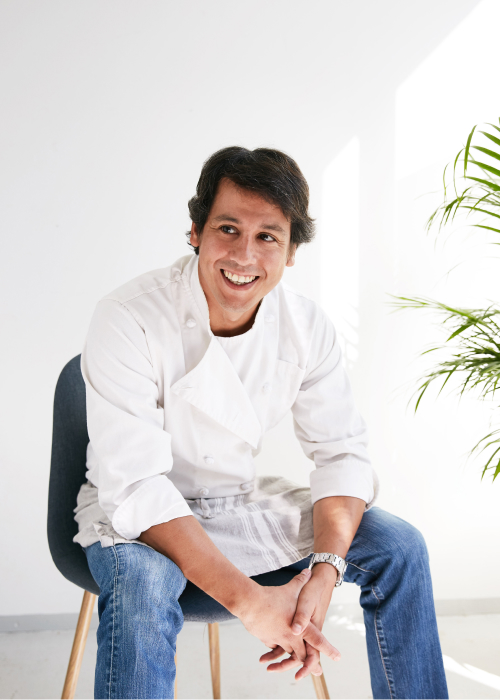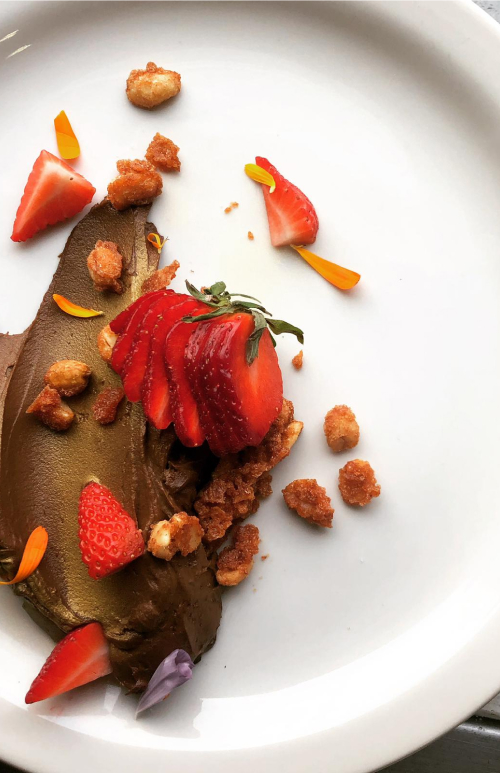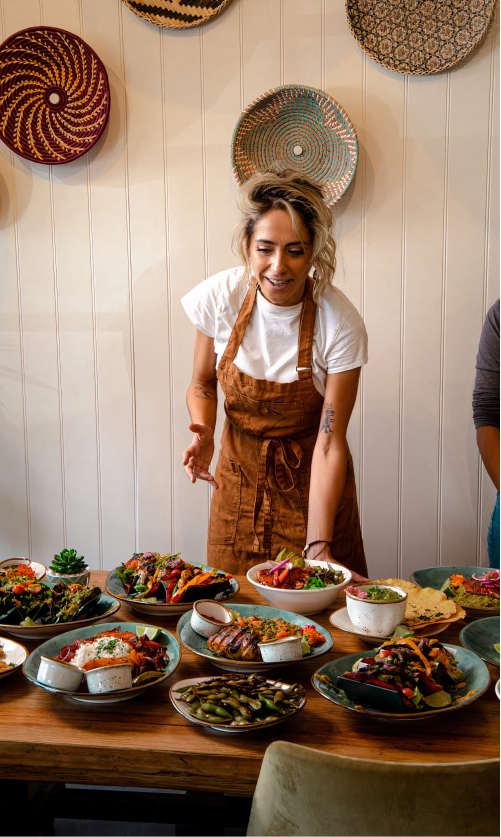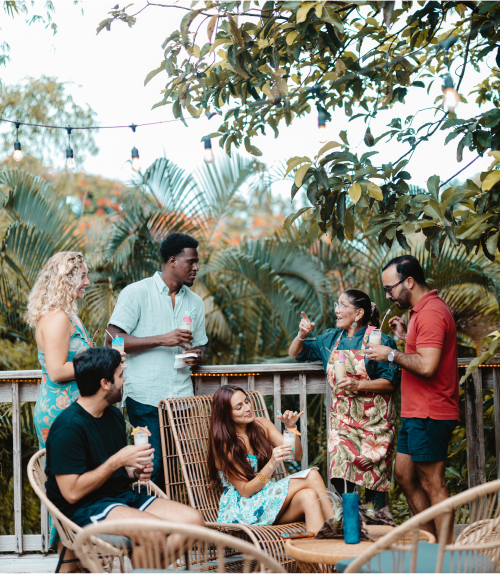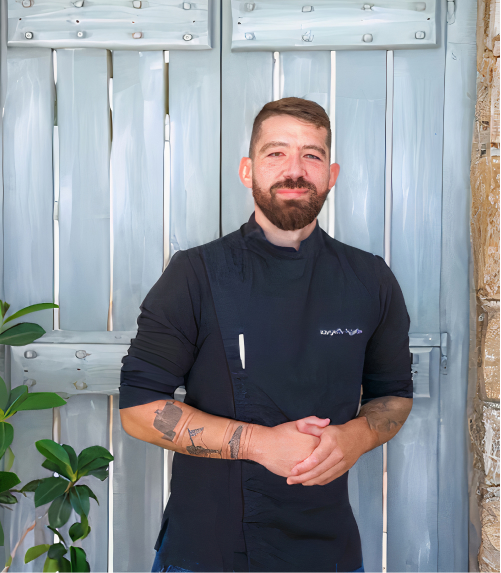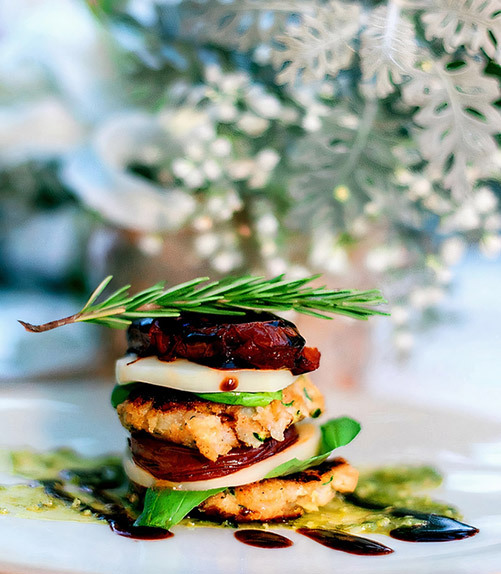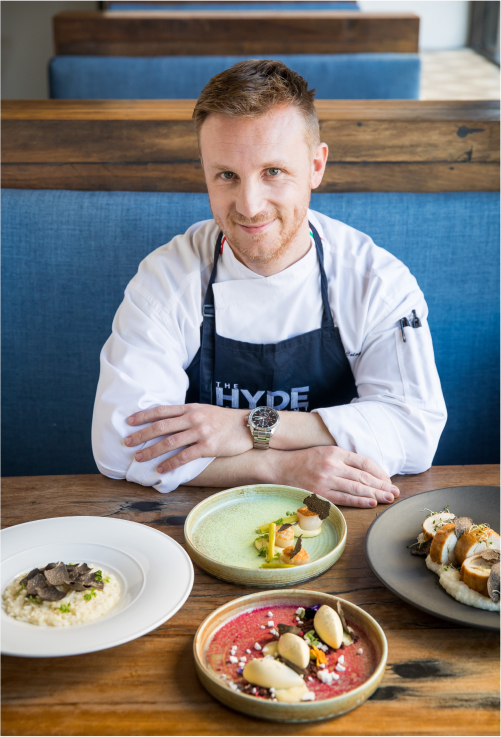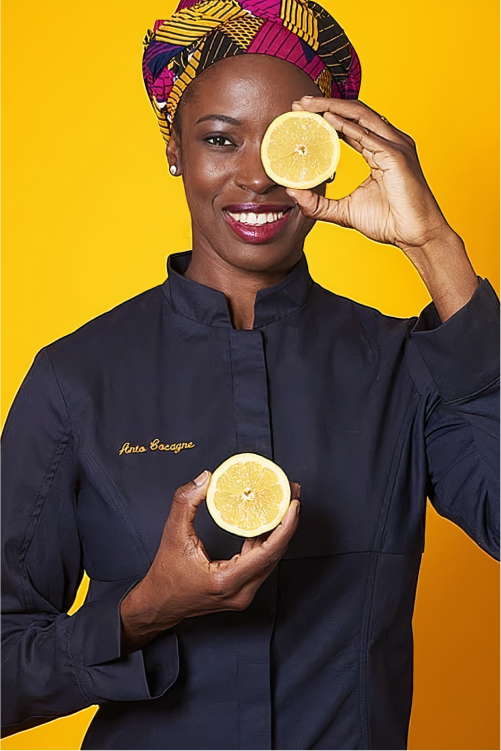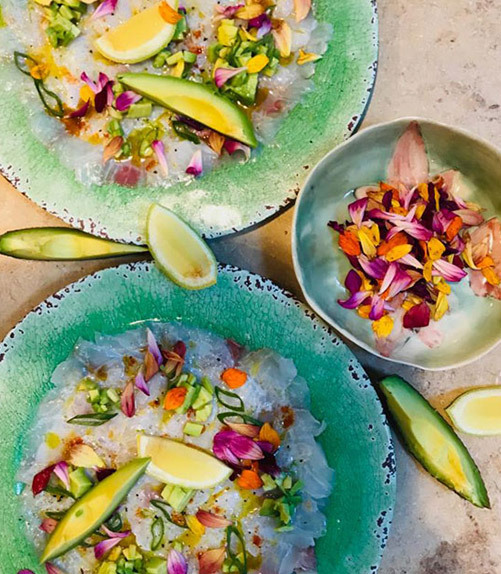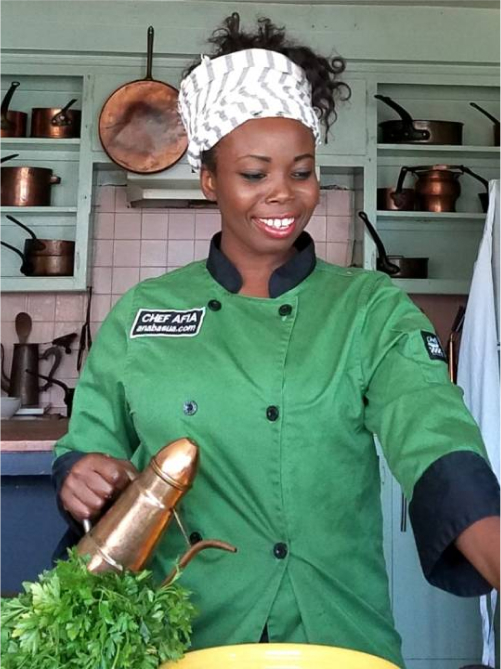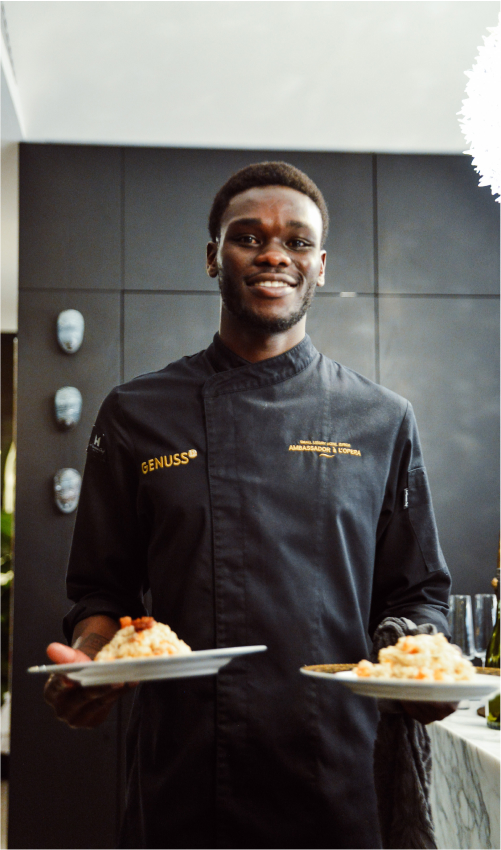 Enjoy the experience
There is no more intimate restaurant than your own home, where you can be at ease with the people you care for. Now, you can bring the magic of a fine dining restaurant to your table, through talented chefs who will tailor a menu to your cravings.
Turn your home into a restaurant and indulge yourself with a unique dining experience at home.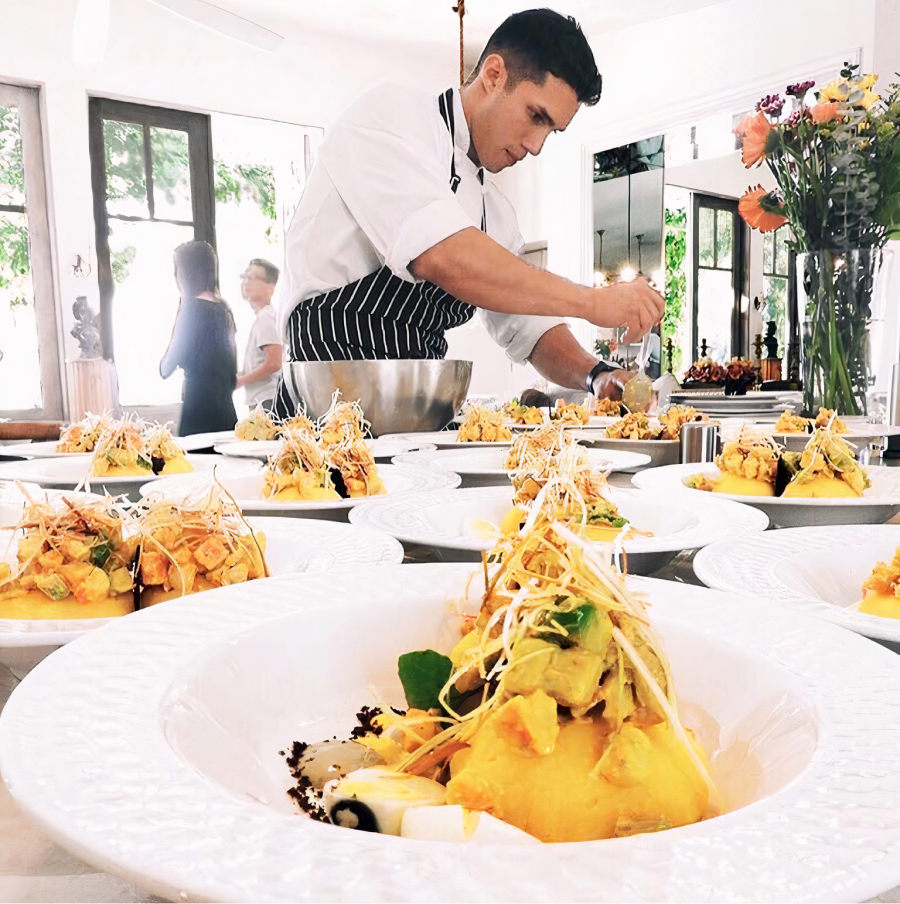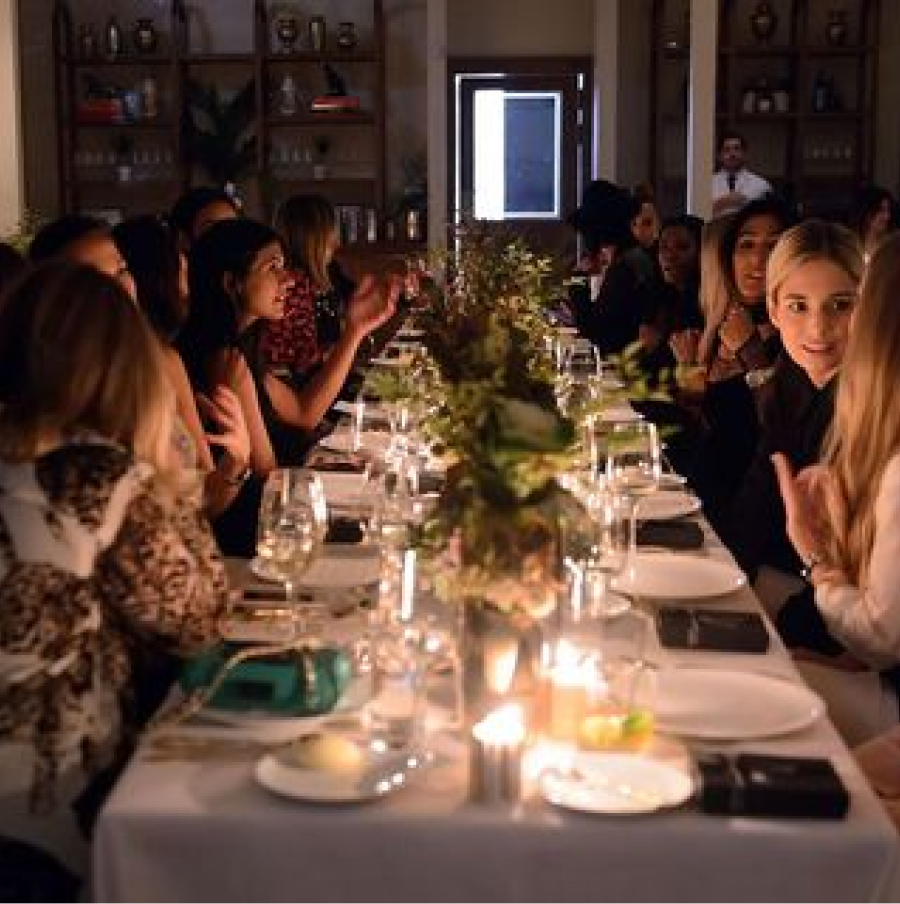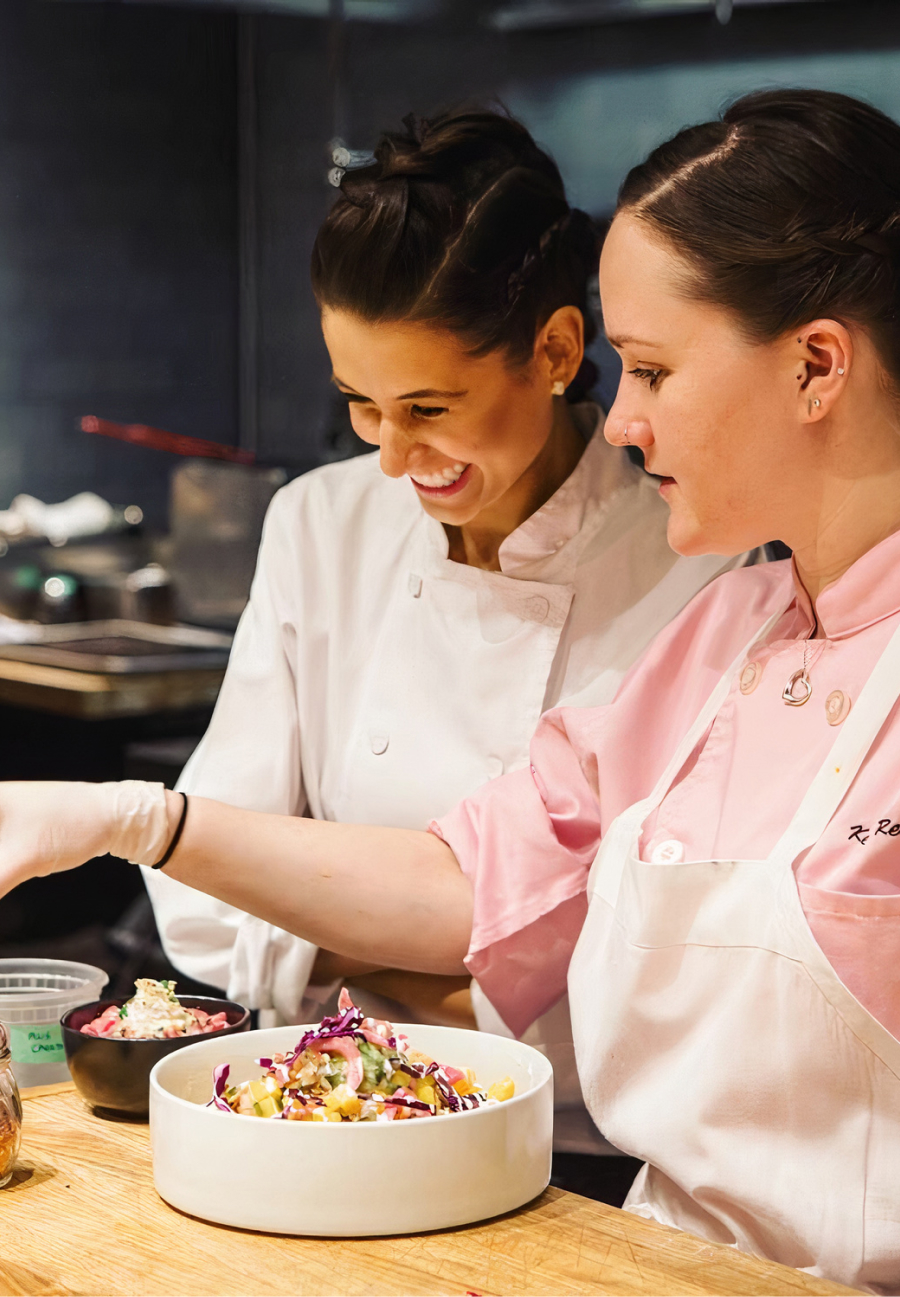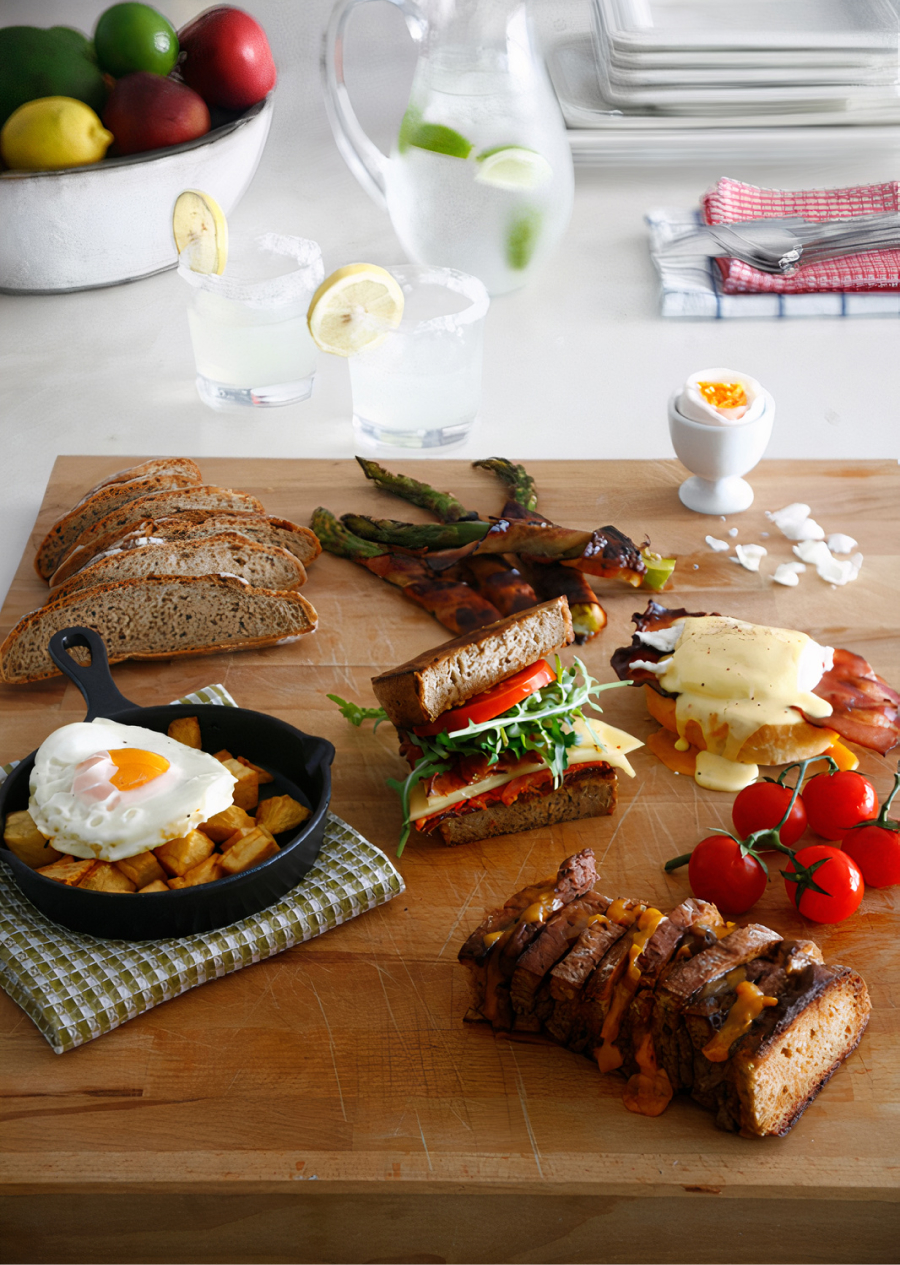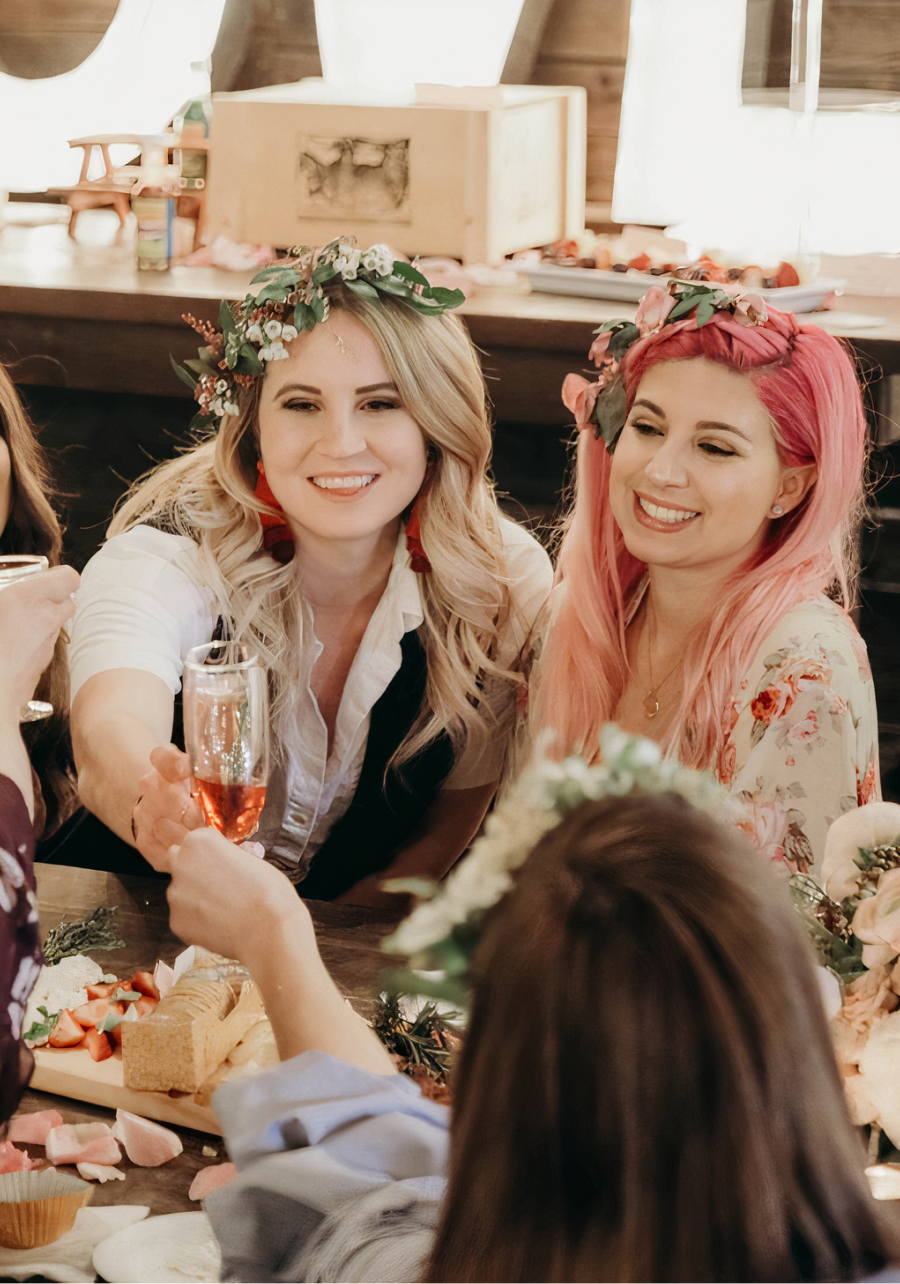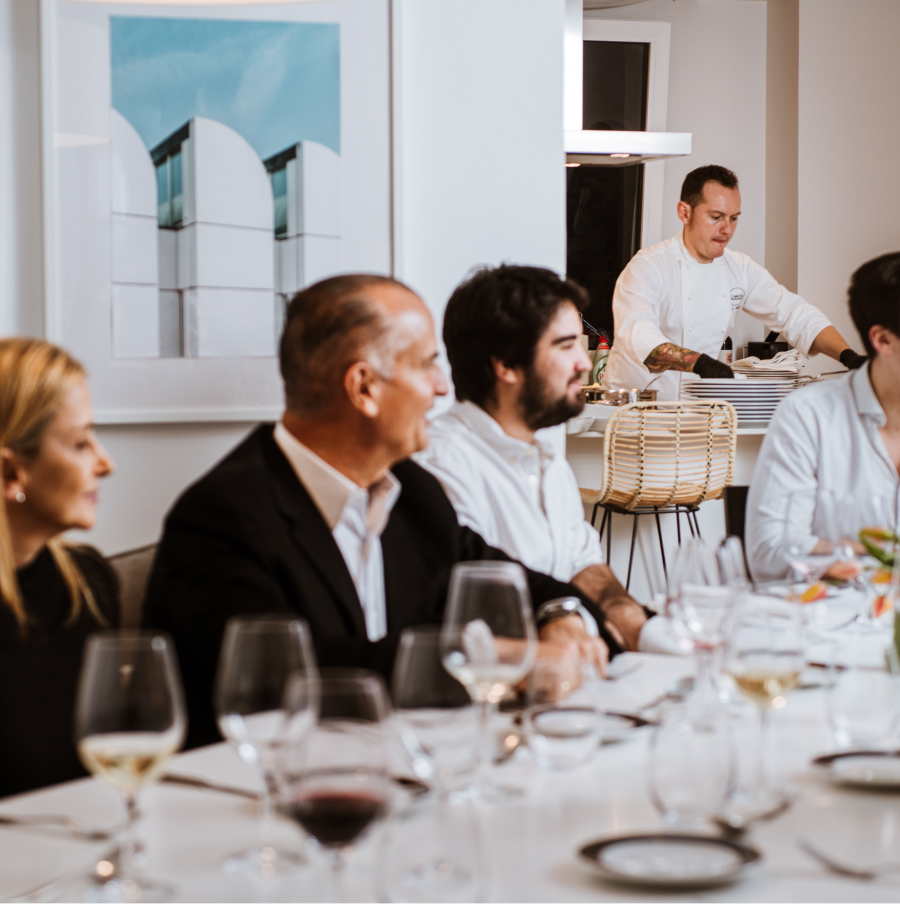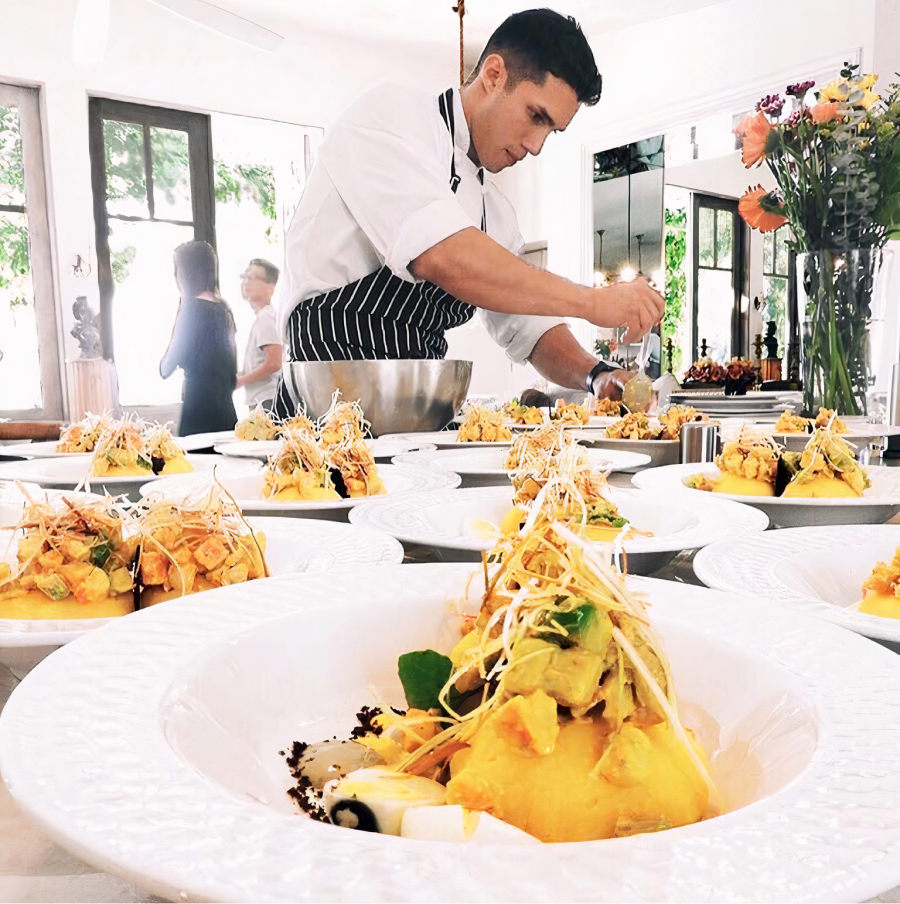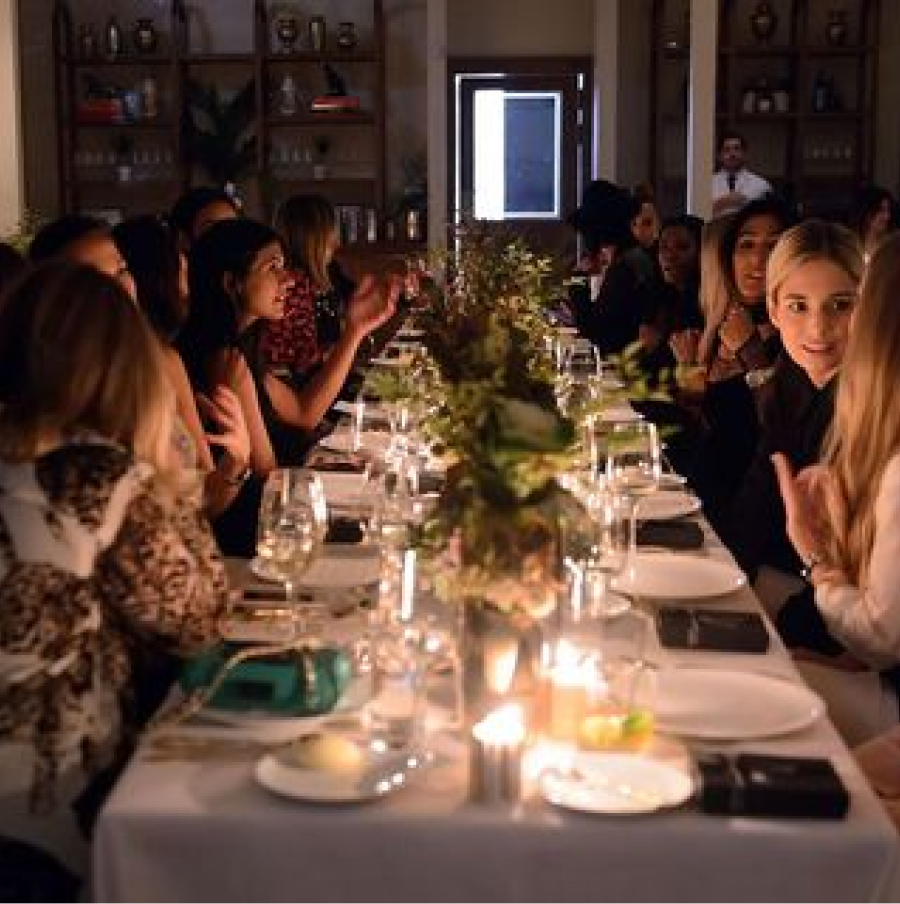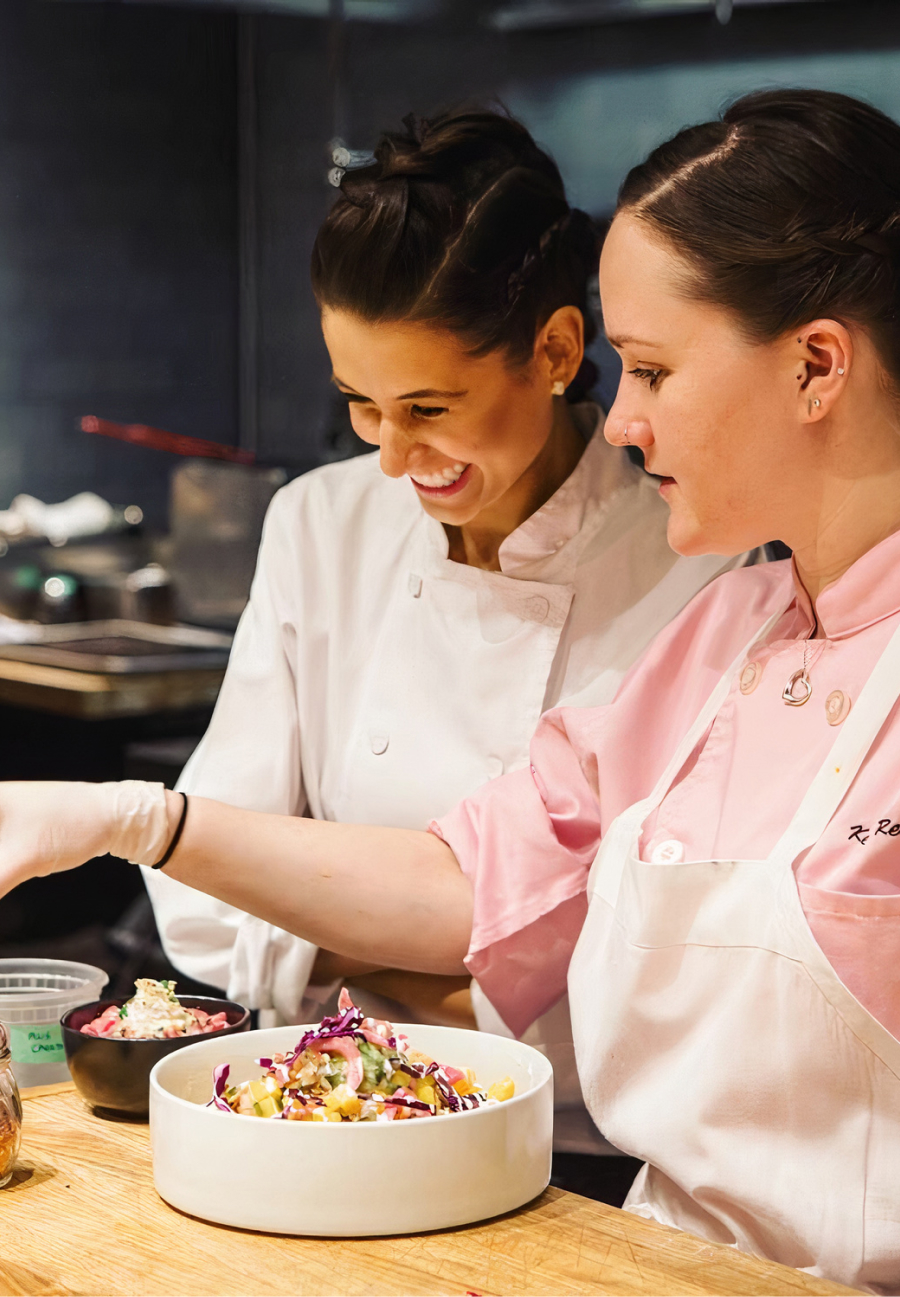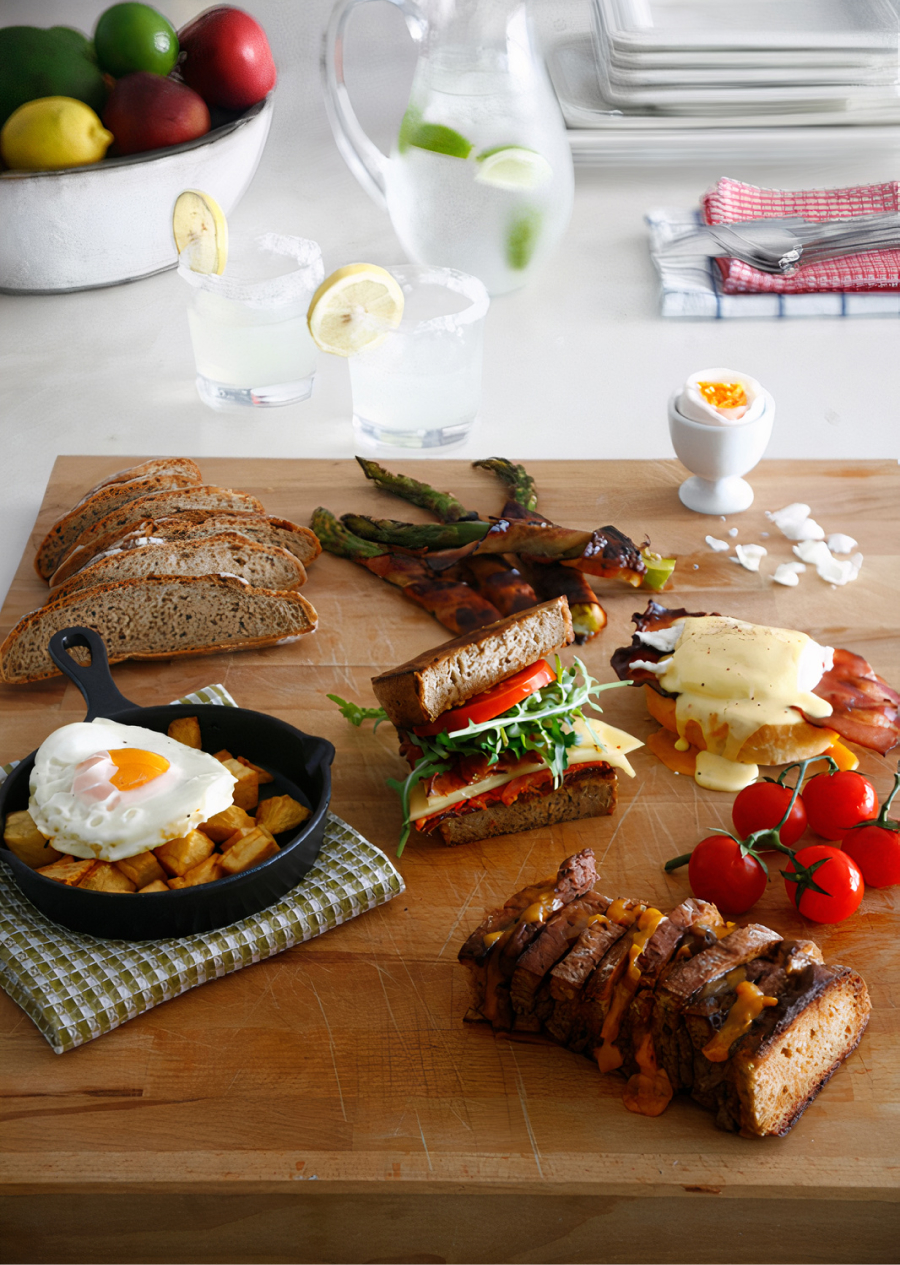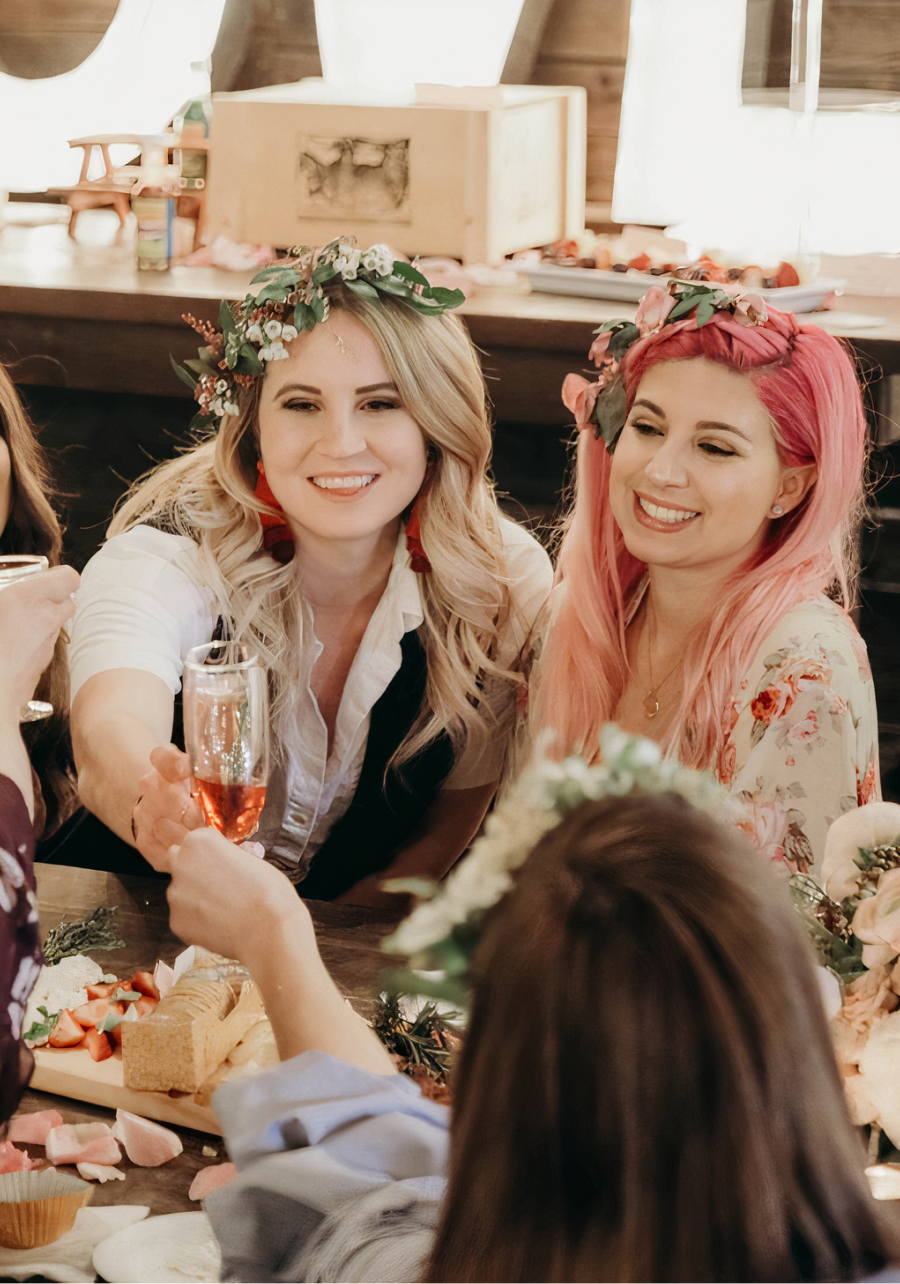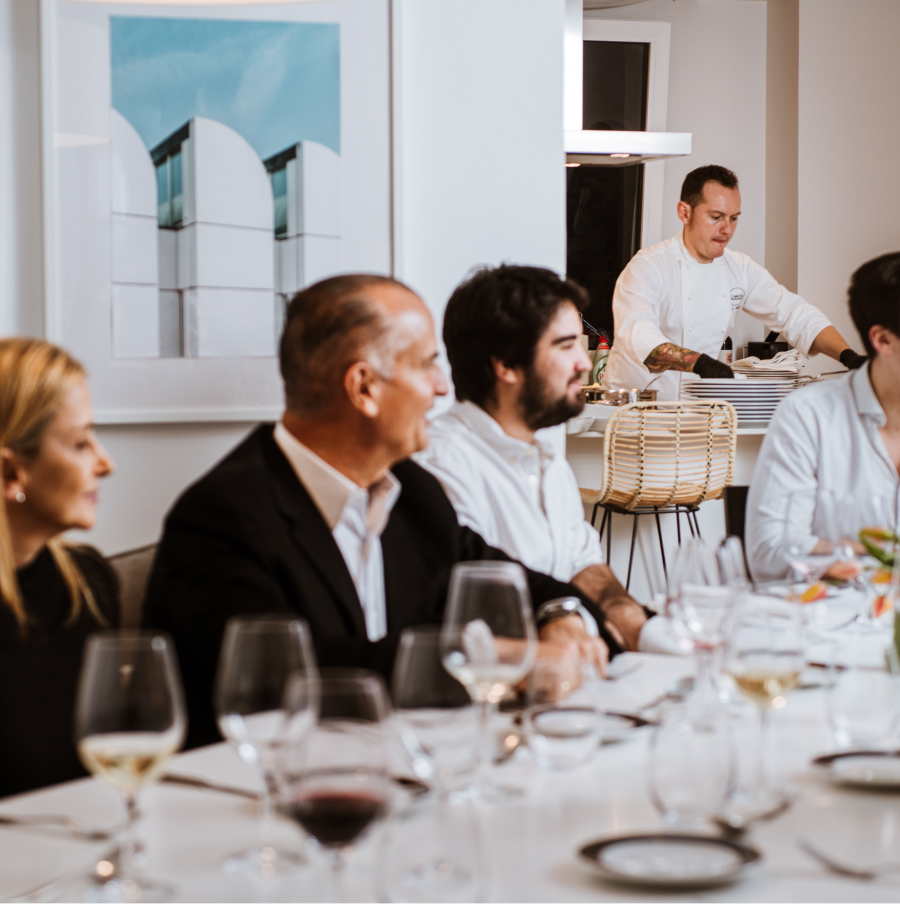 Personalize your request
Share with us the details of your dreamed meal, including type of cuisine, preferences and intolerances.
Receive menu proposals
Our chefs will design menus based solely on your wants and needs.
Get chatty with your chefs
Dont be shy to exchange some messages with your chefs until your perfect menu is ready!
Book your experience
Once you are happy with your choice, submit your payment to secure your experience.
Enjoy!
All there is left to do is counting down the days till your culinary experience begins!
Find your chef
Customize your request and start talking with your chefs.
Top private chefs
We've curated the largest chefs portfolio worldwide, so you can have access to talented chefs with a passion for food and hospitality.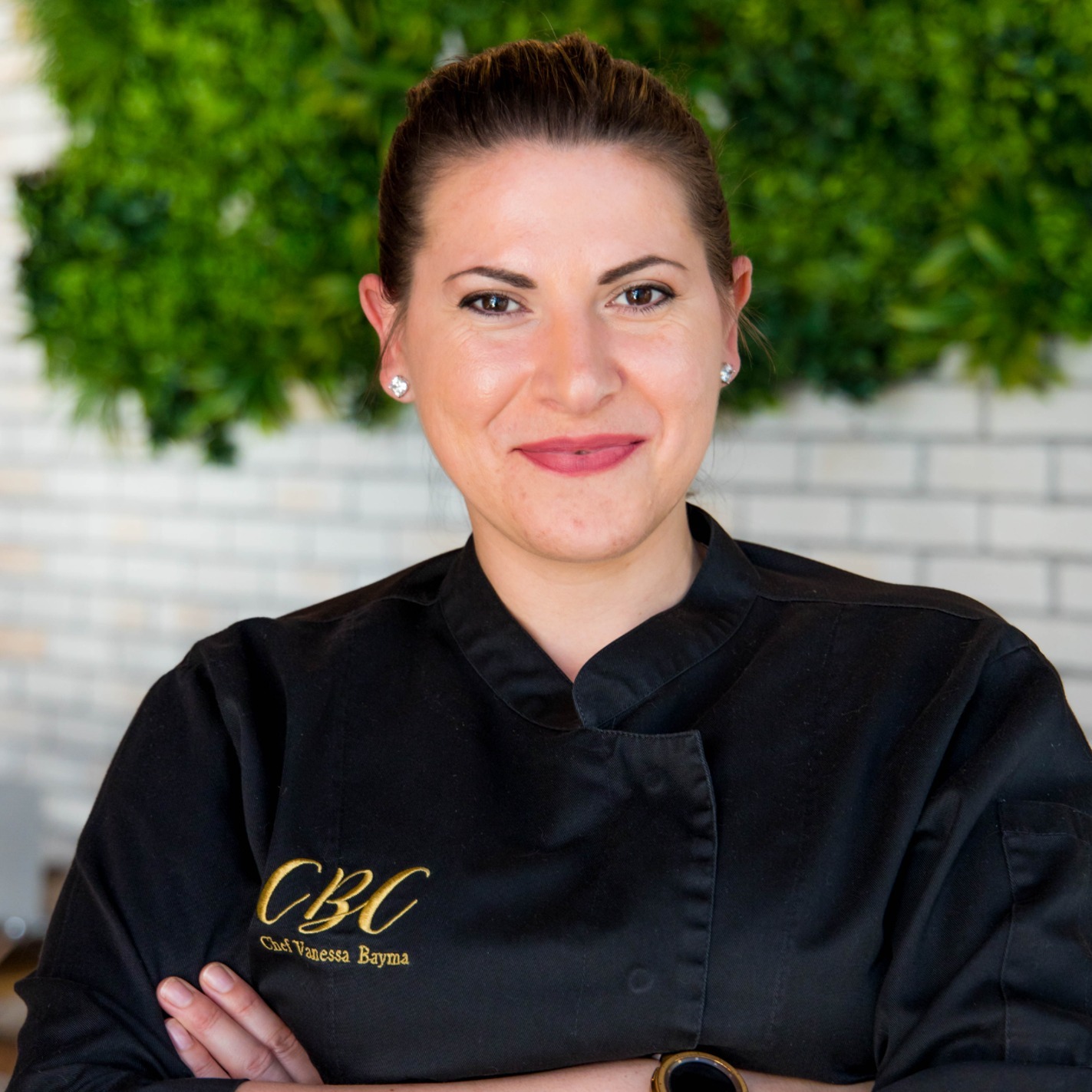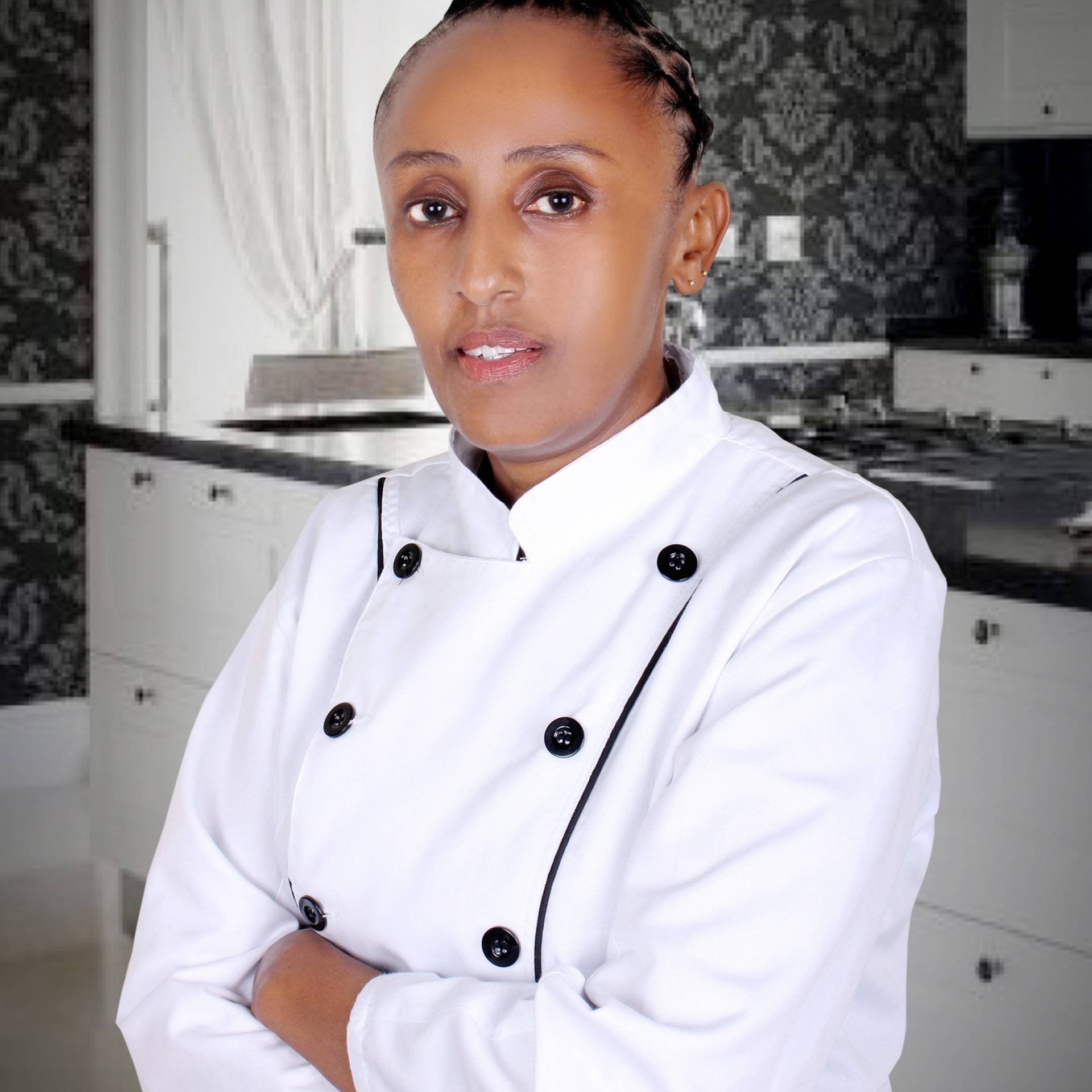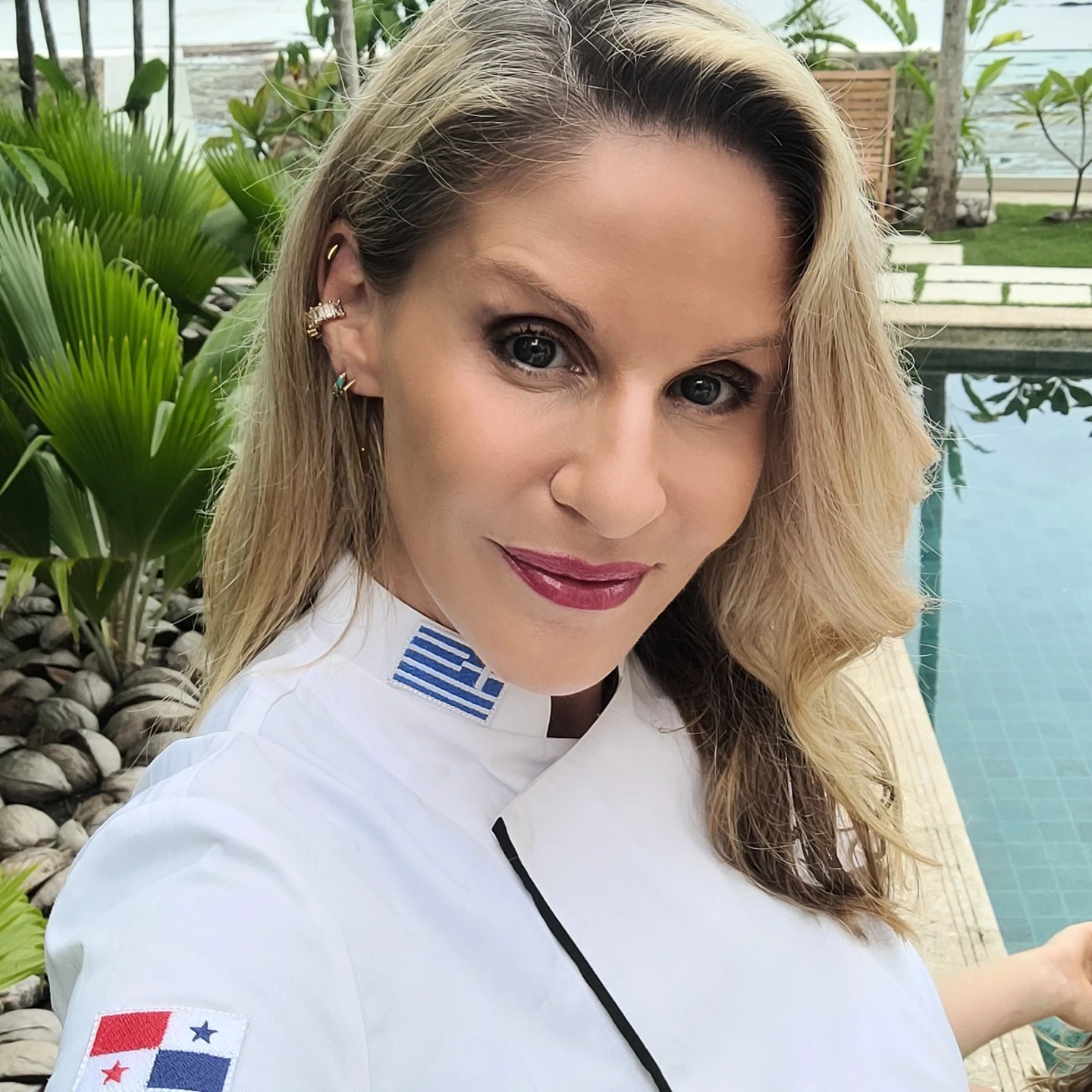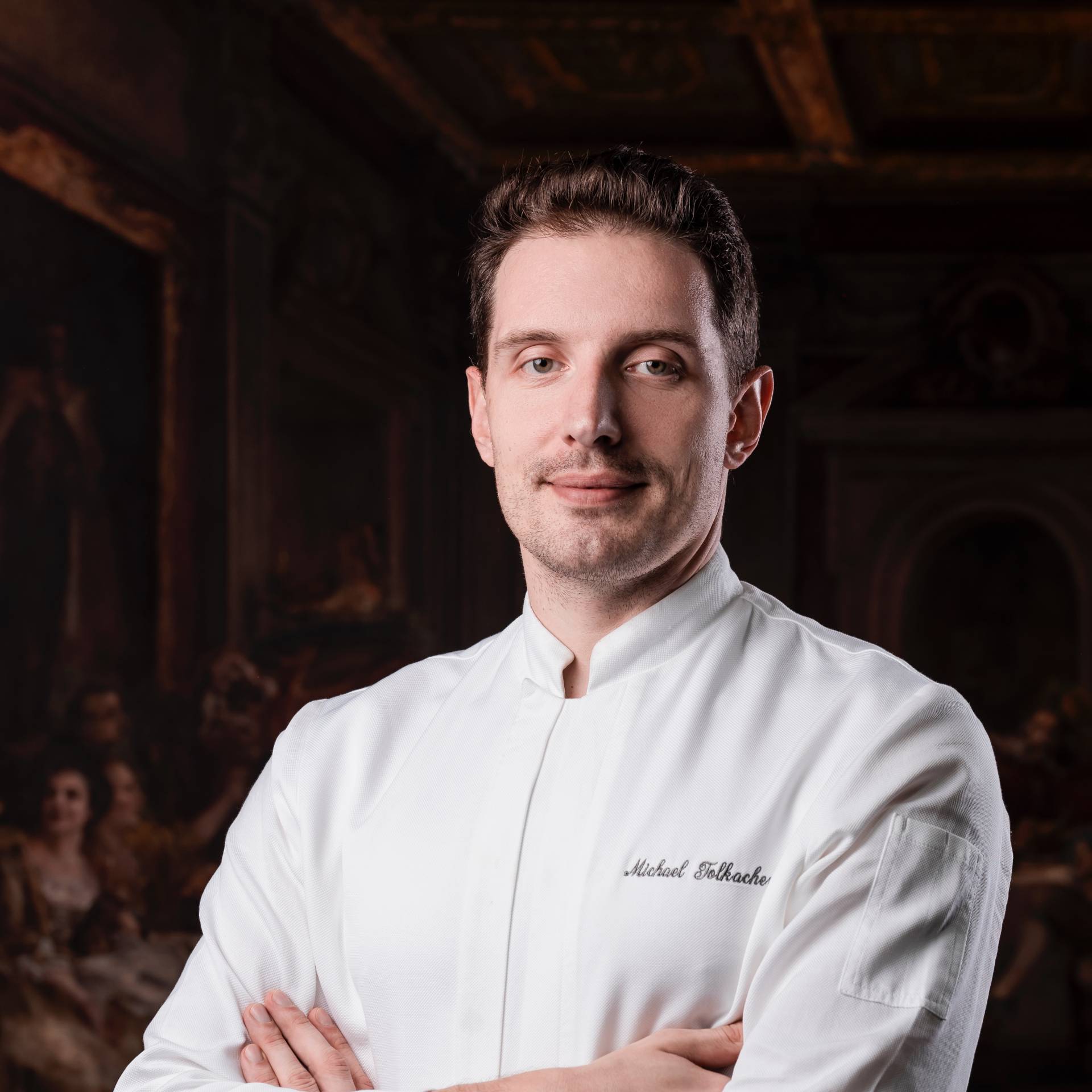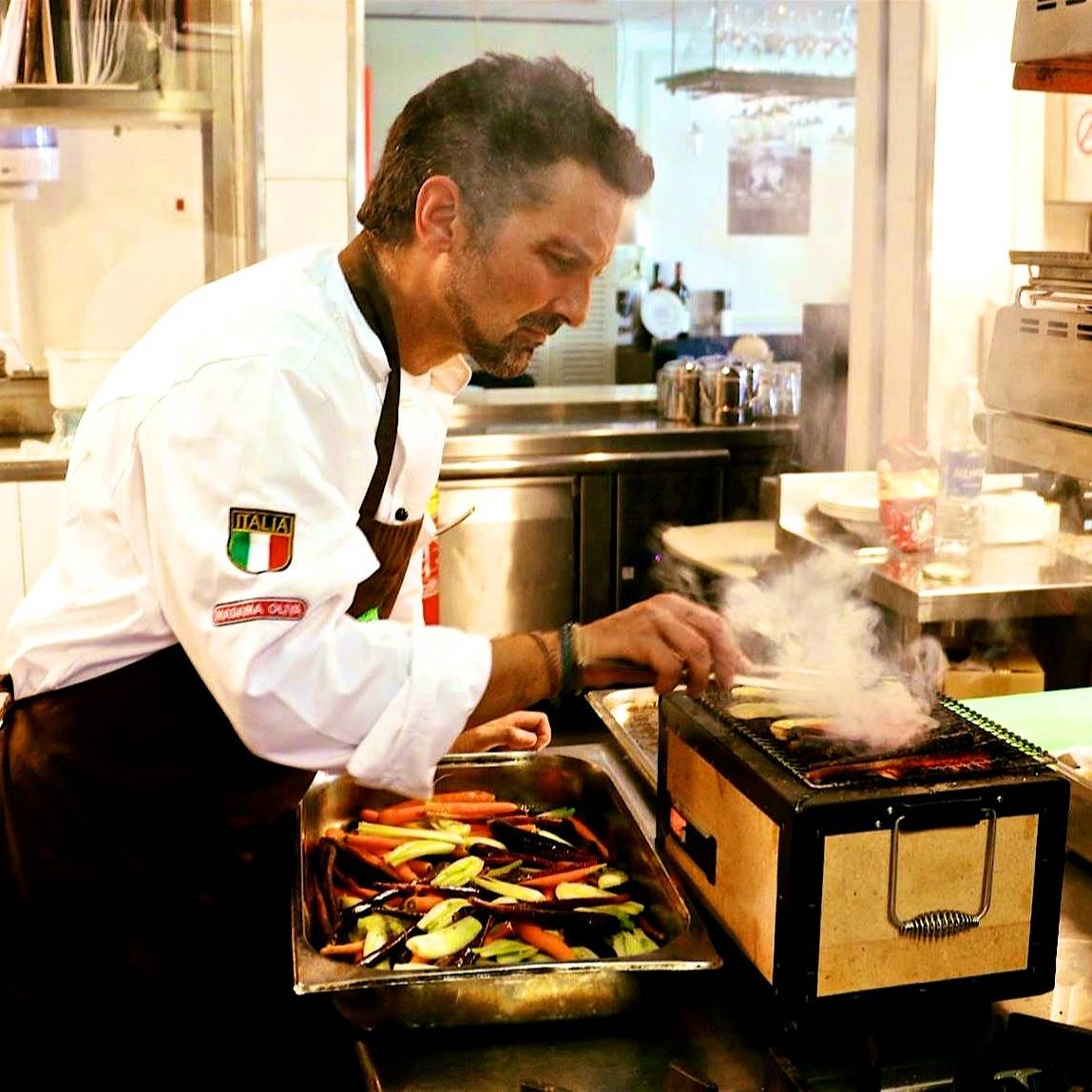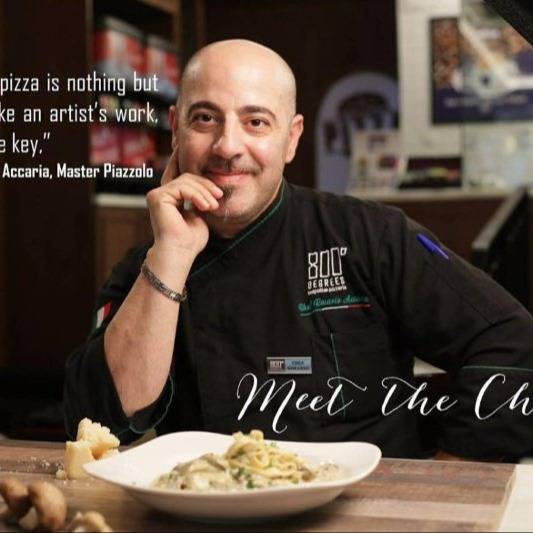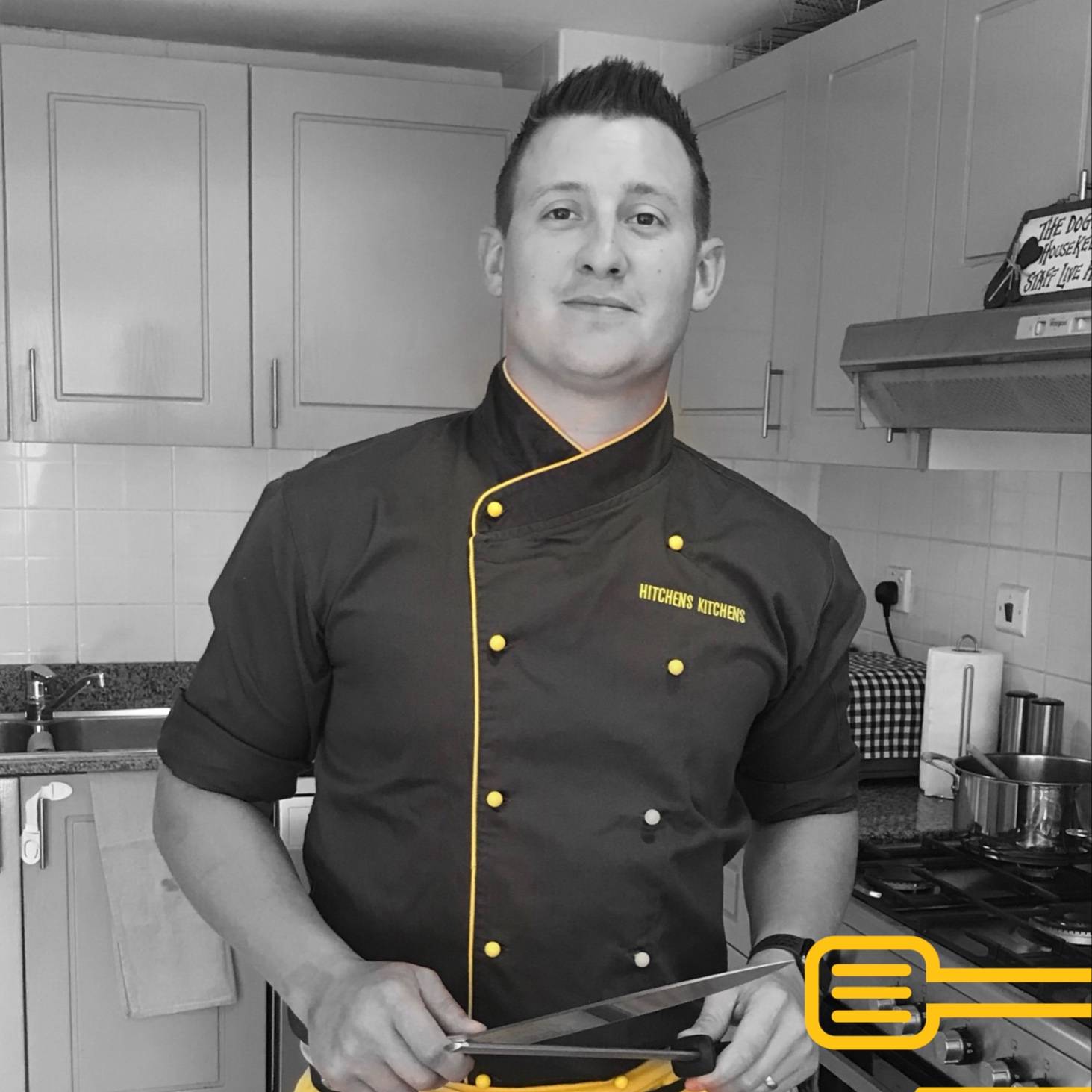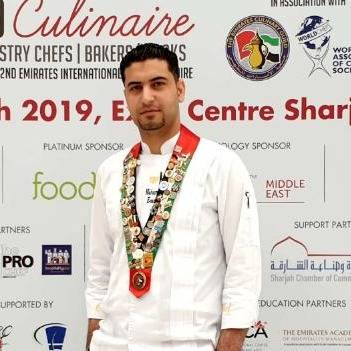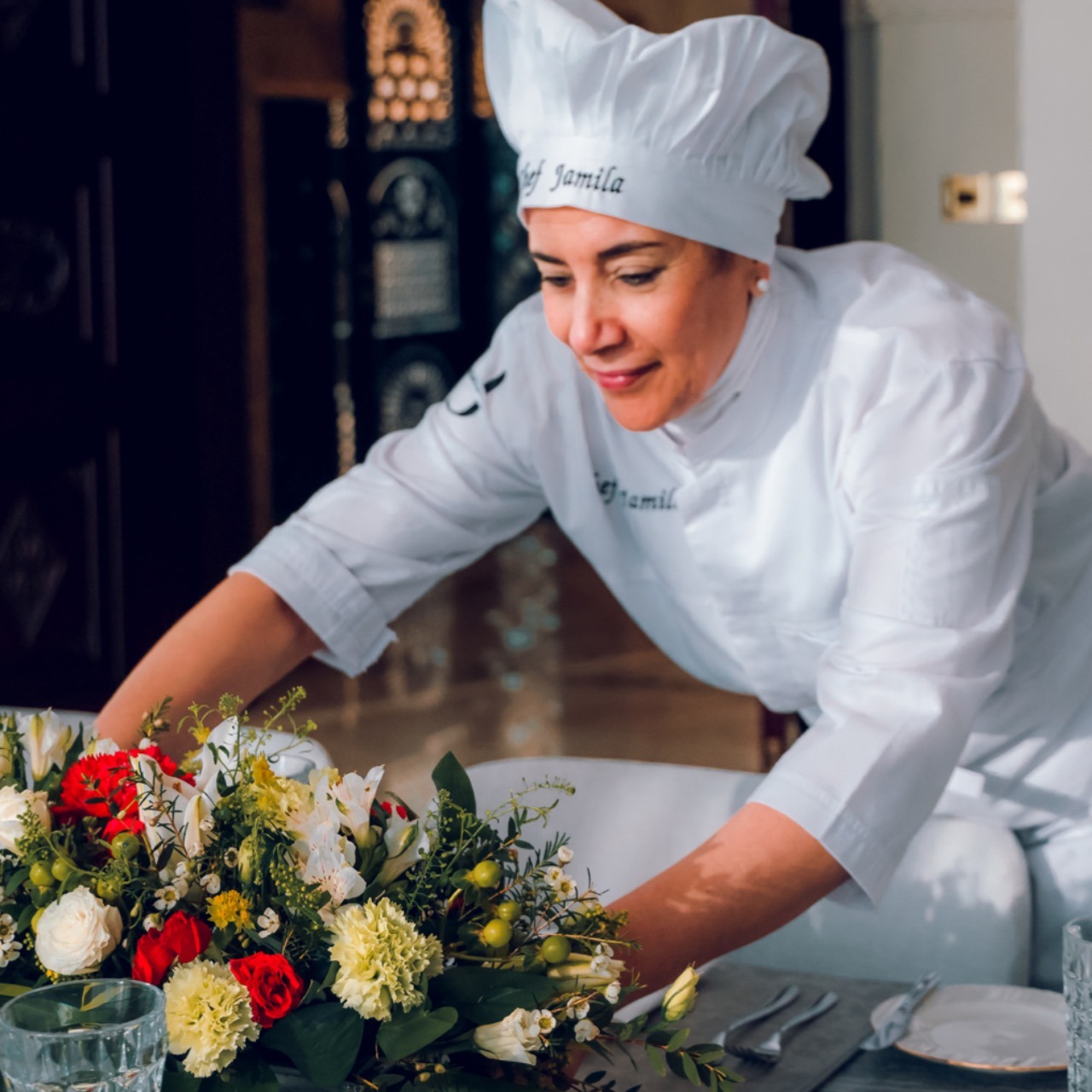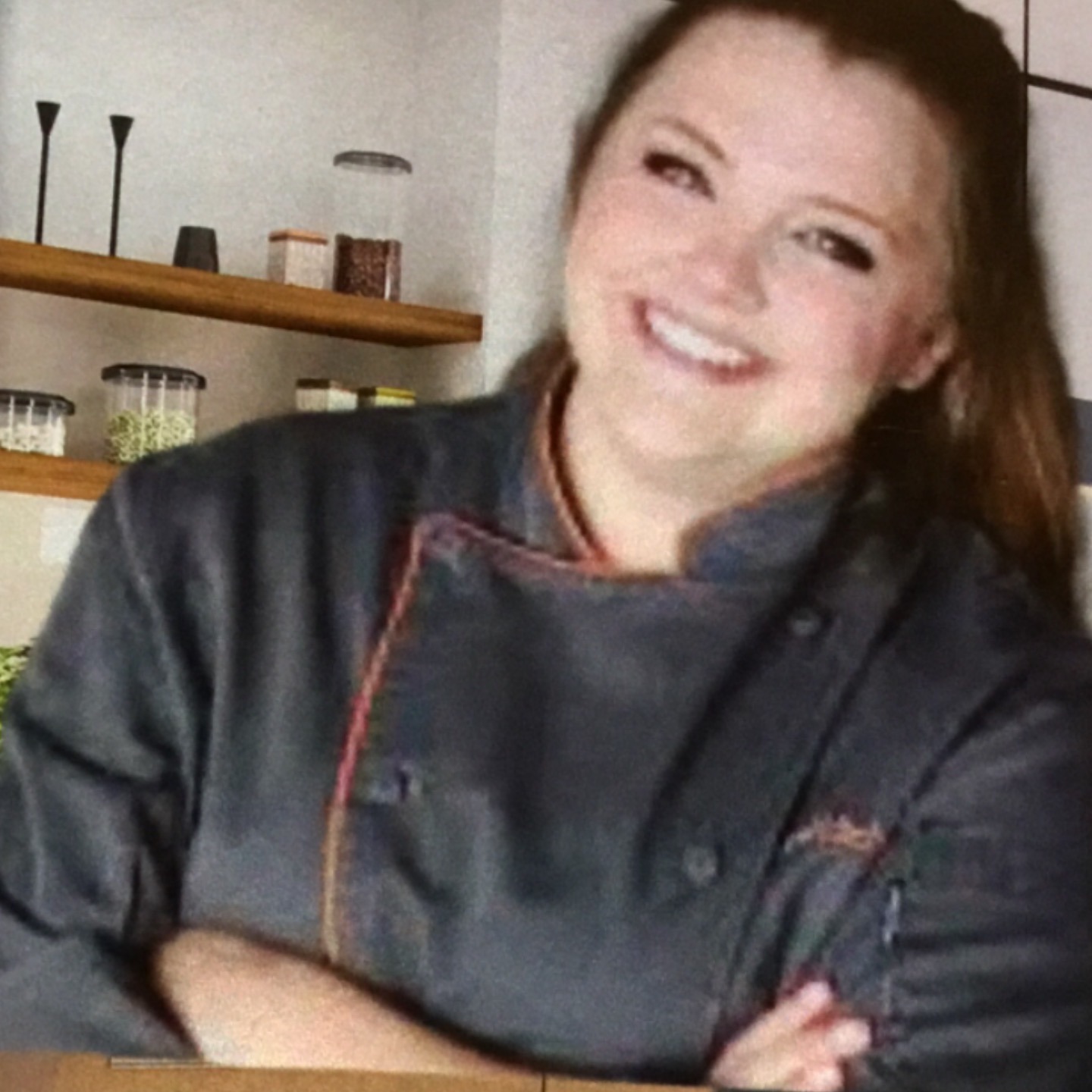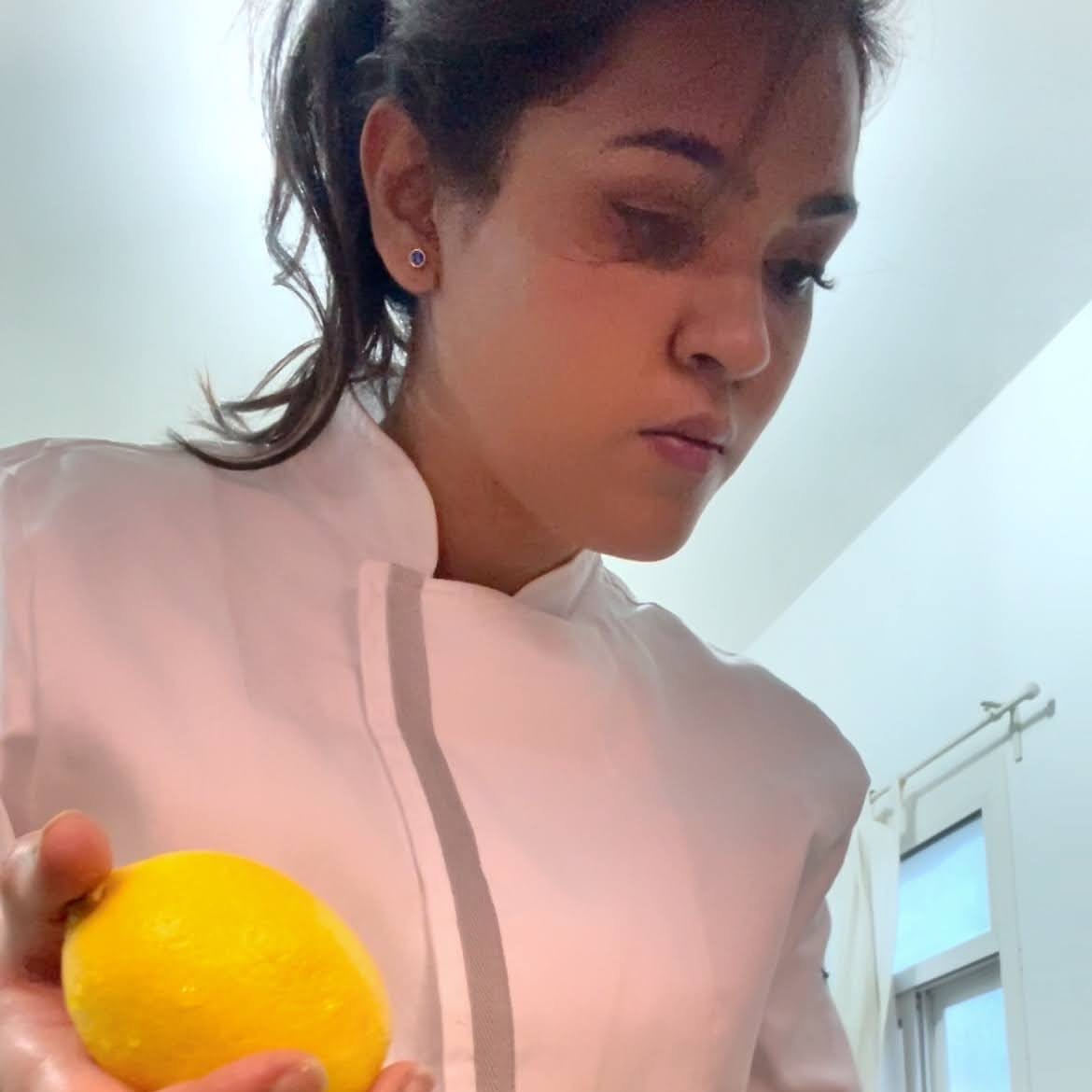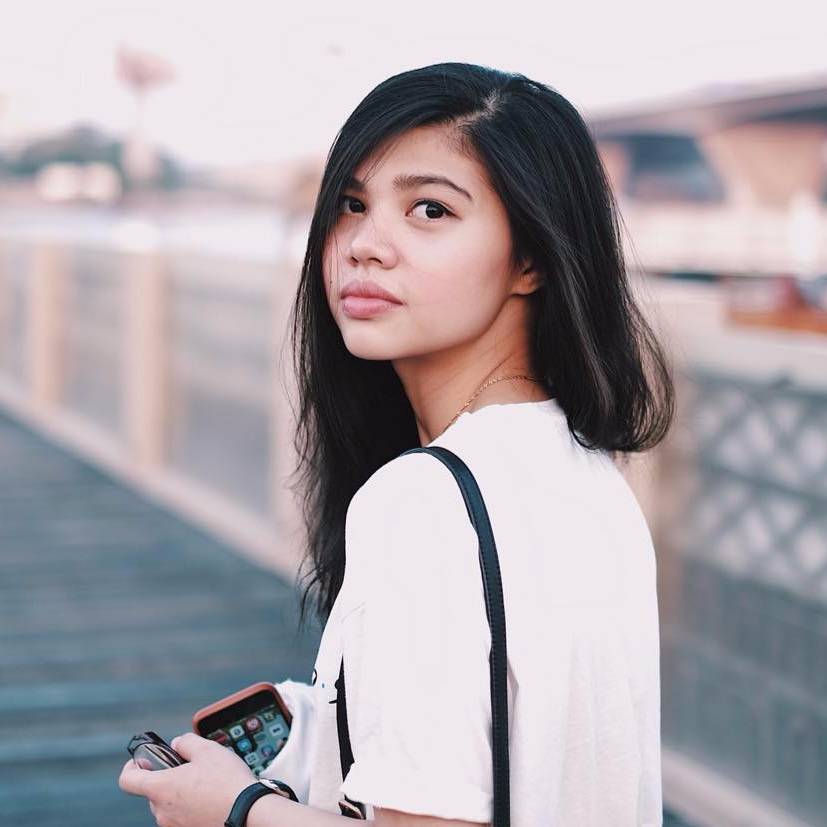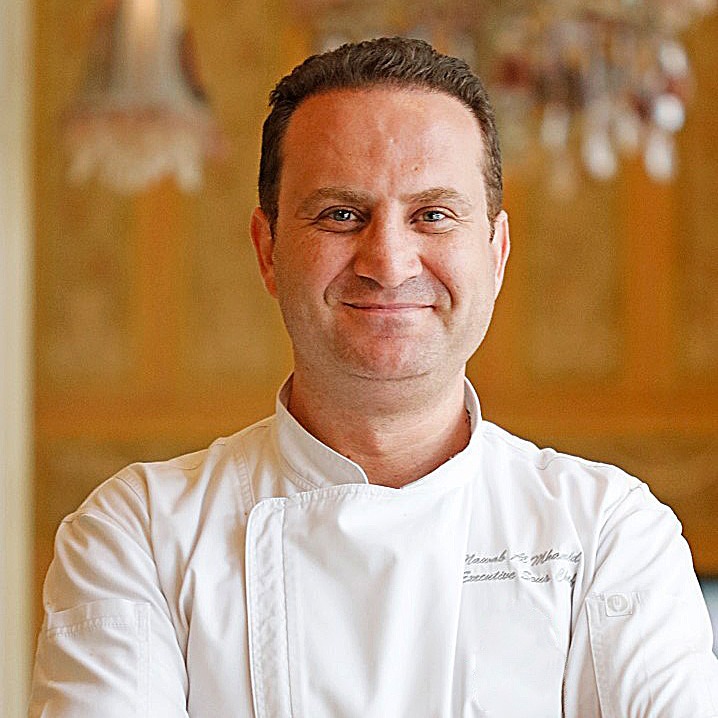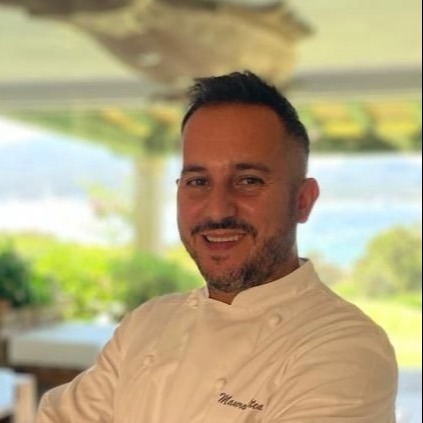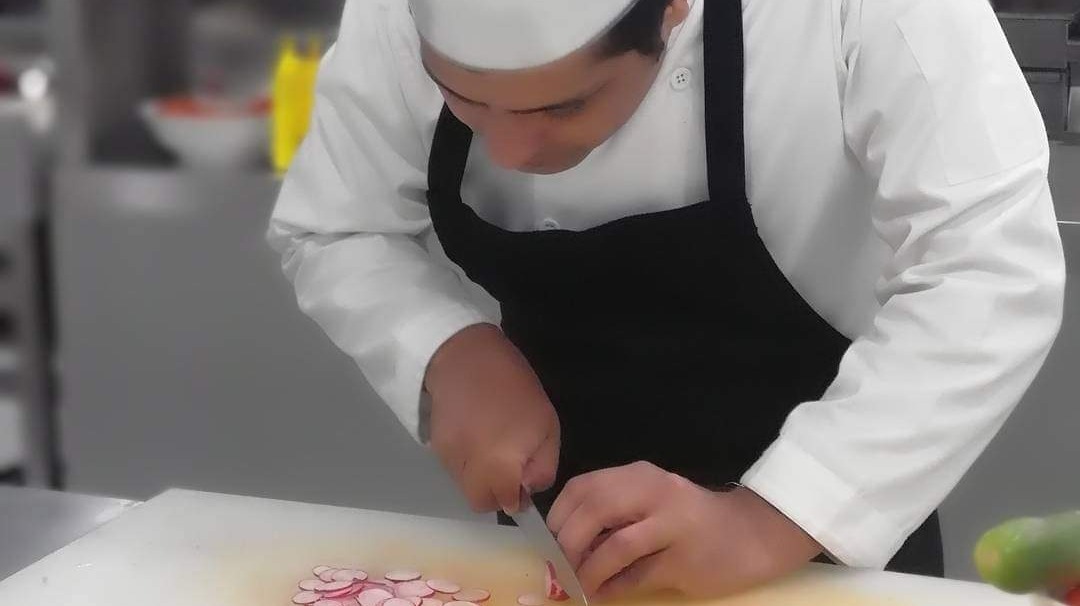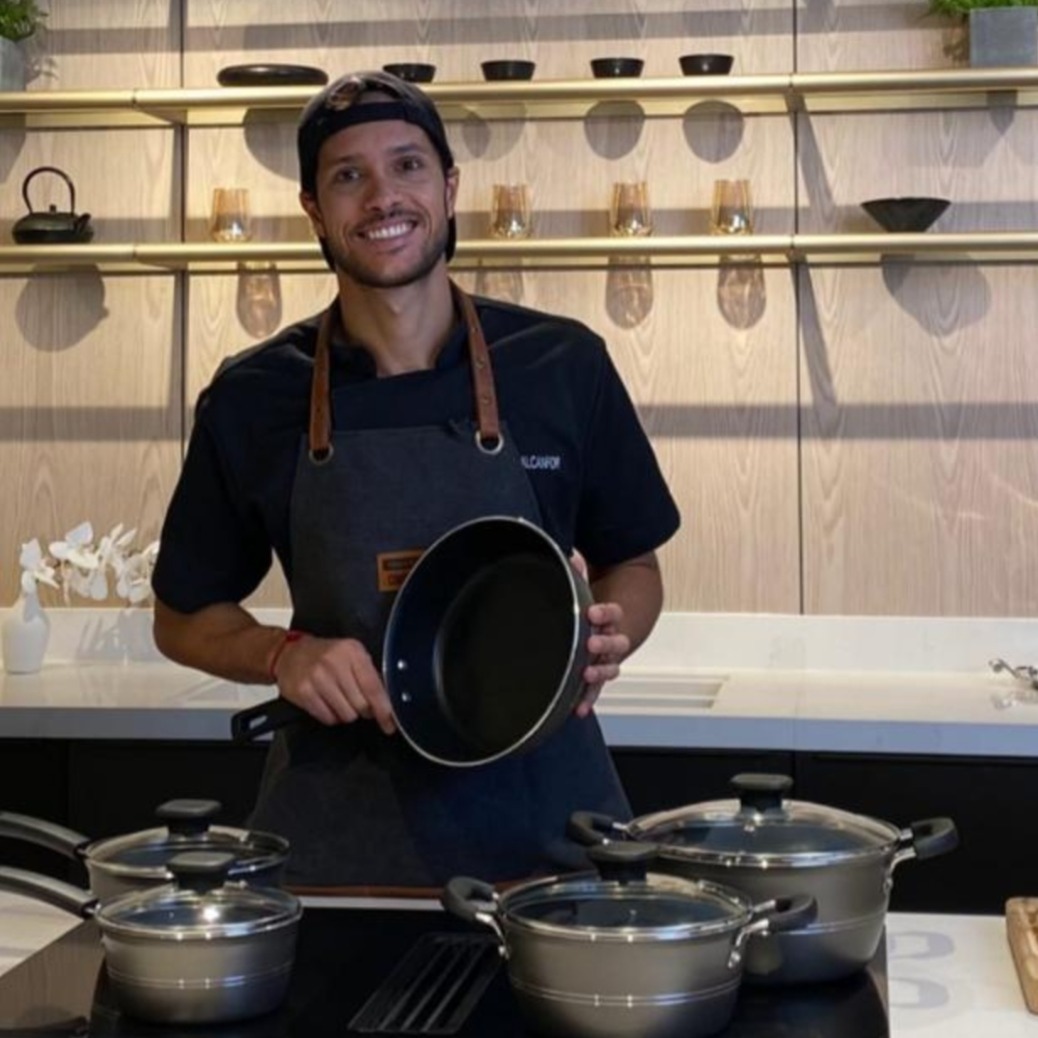 Gabriel Alcanfor Britto
Dubai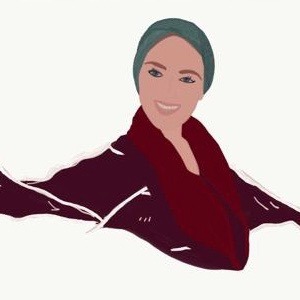 Jessica Queitsch
Abu Dhabi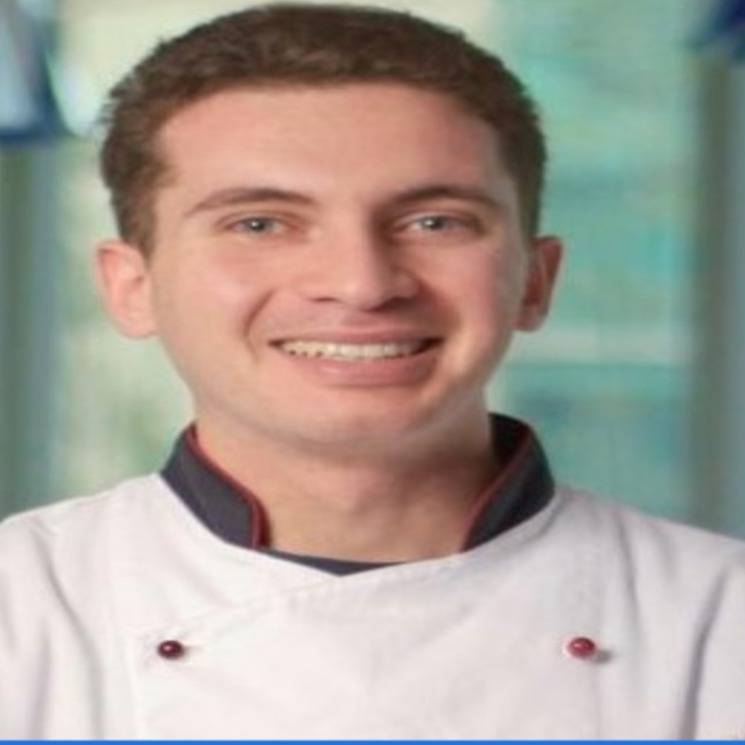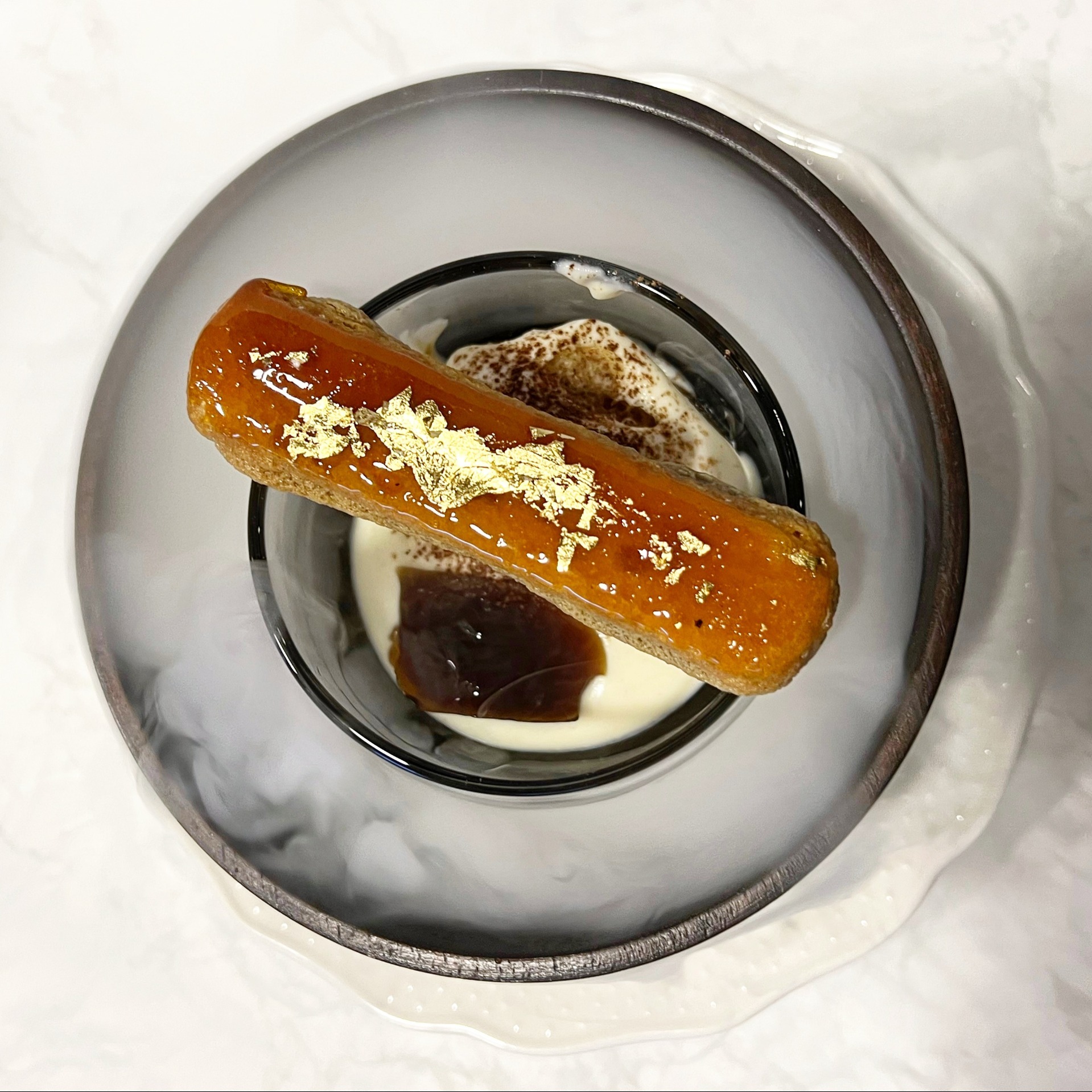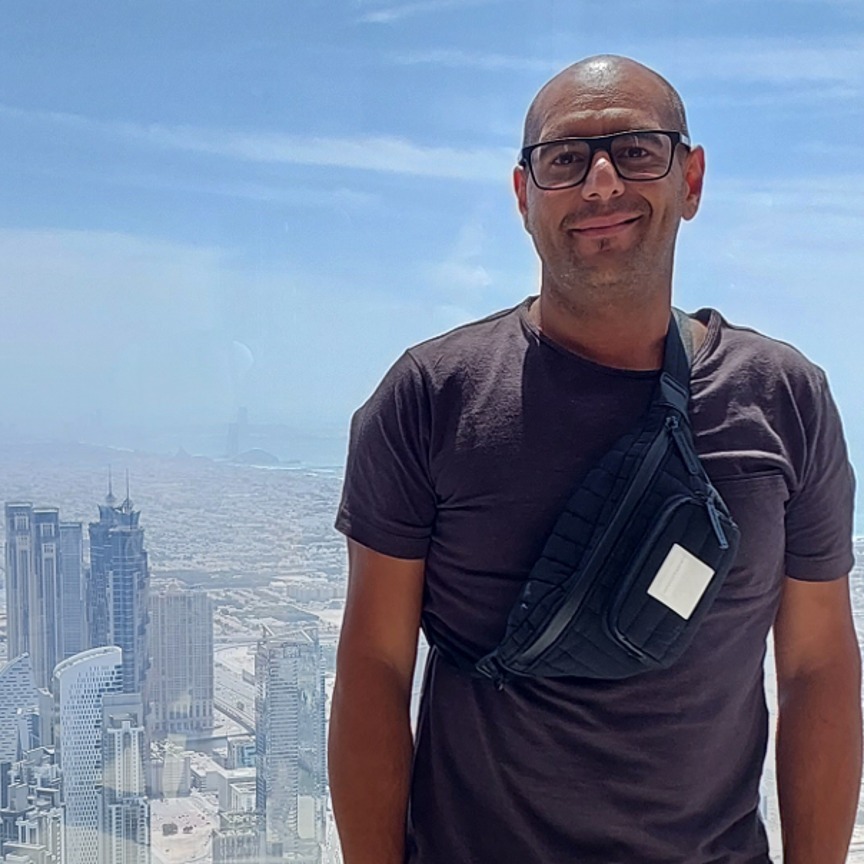 Ivan Bartolo Restuccia
Al Ajban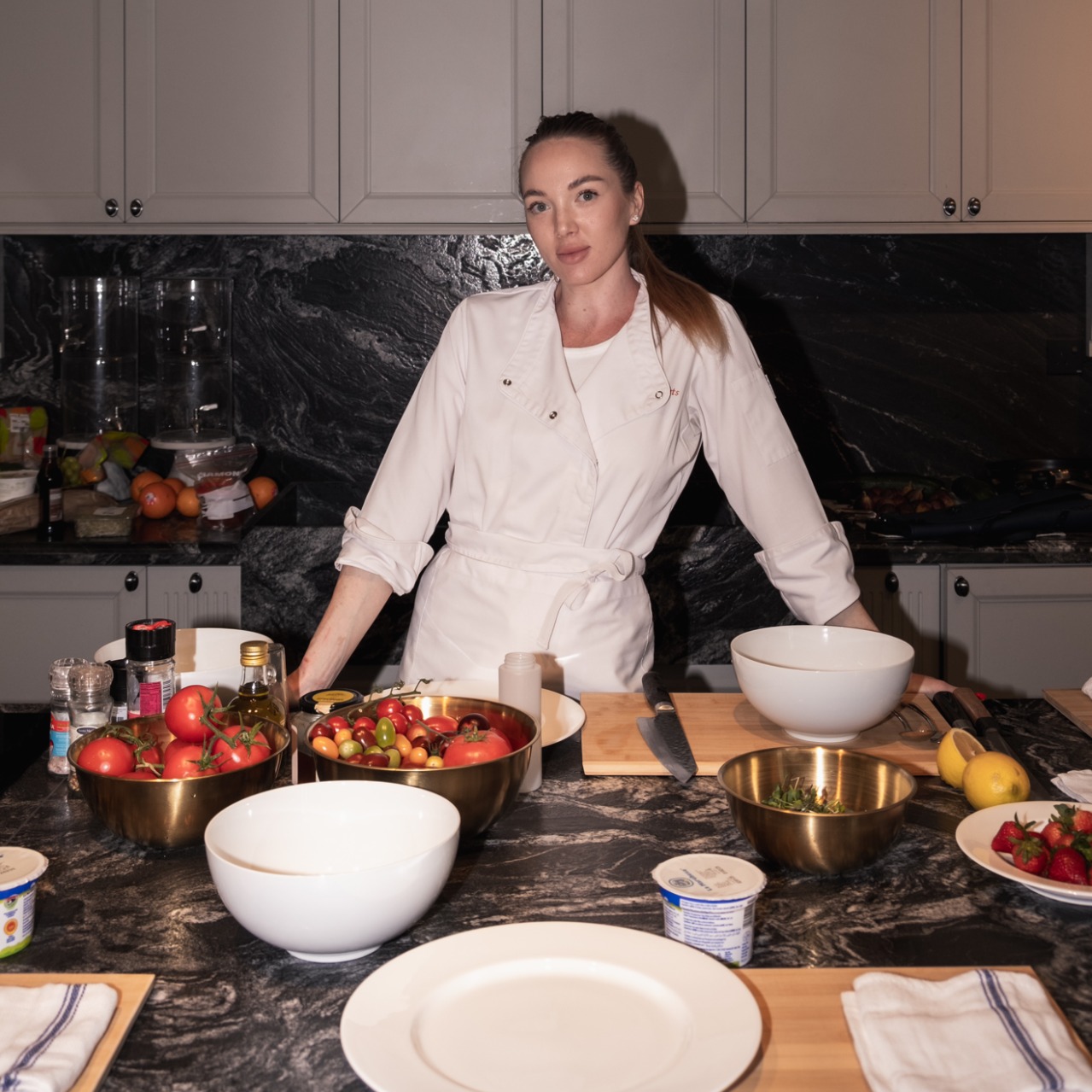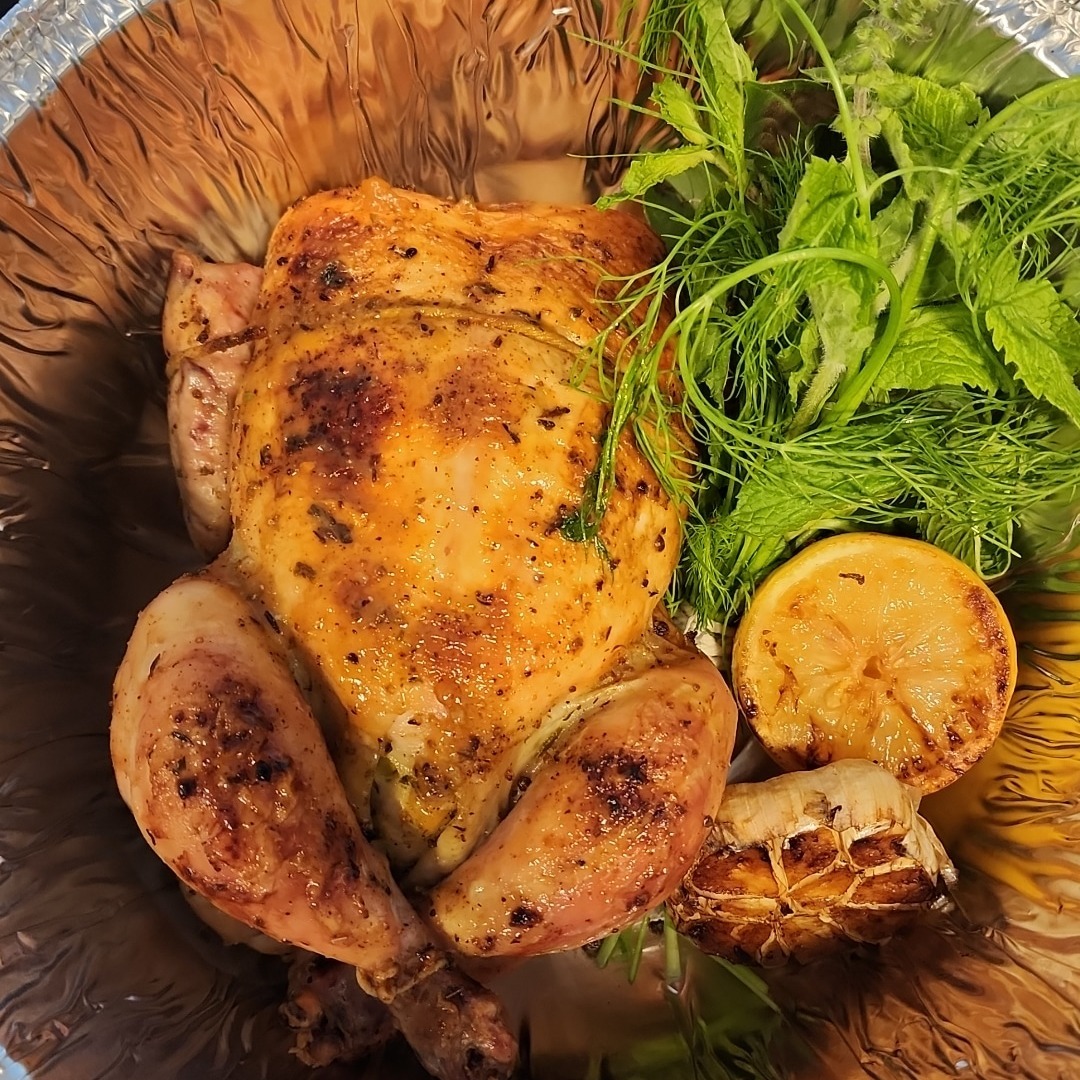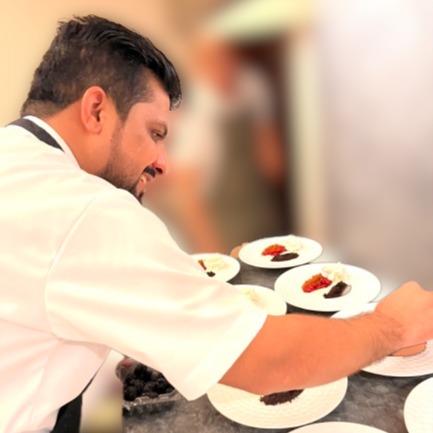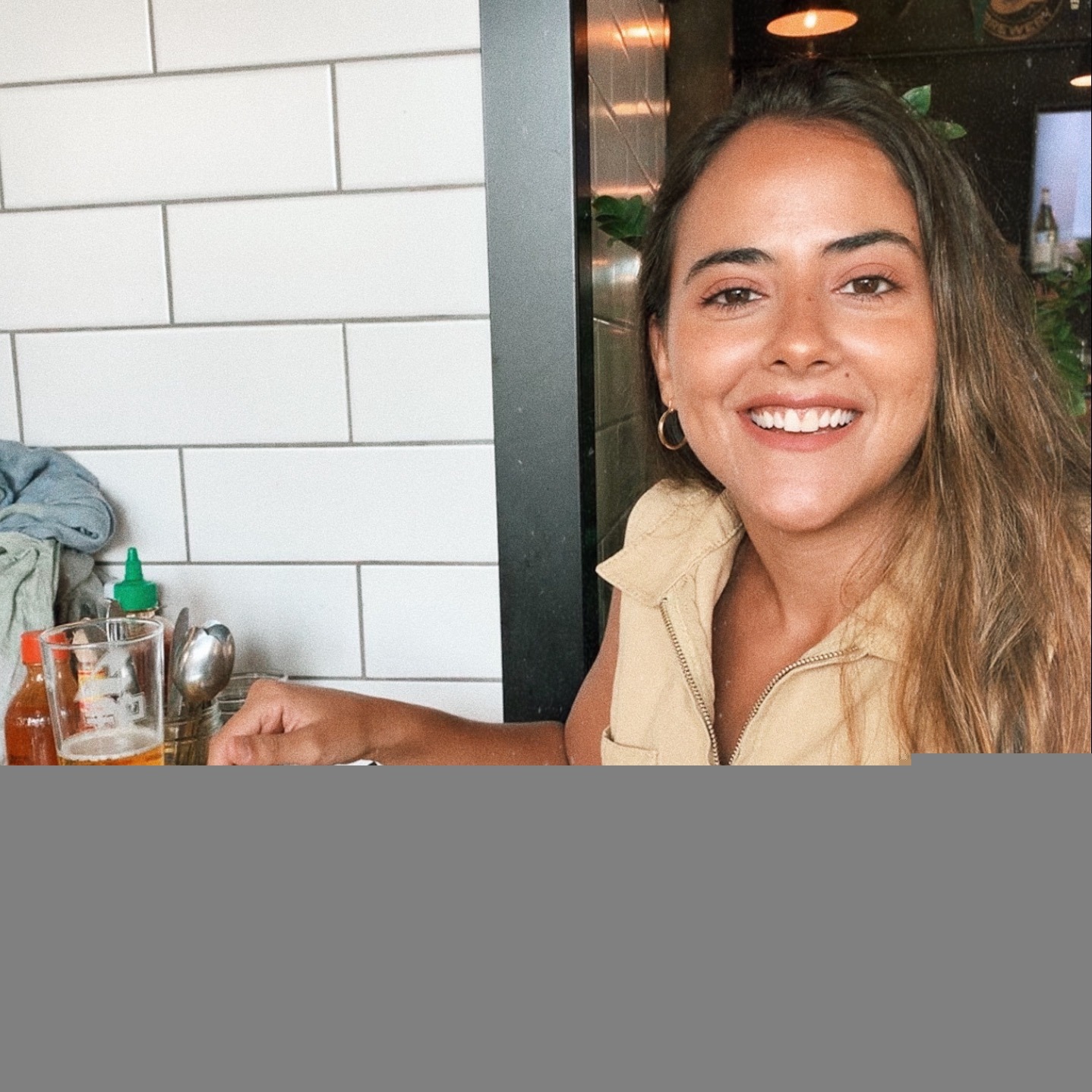 More than
22800 guests

have already enjoyed the experience
4.48
Average score based on

4457 reviews
4.32 Chef
The guests in United Arab Emirates have scored the experience with their Private Chef with a 4.32.
4.5 Food quality
The quality of the menus cooked by our Private Chefs in United Arab Emirates received an average score of 4.5.
4.45 Presentation
Not only taste counts! The presentation of our Private Chefs dishes has received a 4.45 average score.
4.57 Cleaningness
The clean up of the kitchen and dining area in United Arab Emirates has been scored with a 4.57 on average.
Leigh Ann Woodard - May 26 2023
Chef Anon and her assistant were wonderful to work with! We would highly recommend them for anyone looking for a special private chef experience!!
Todd Thompson - May 26 2023
Incredible experience!.. Chef Gene did a great job preparing the meals. I will definitely search him out next time I visit!
John Simmonds - May 26 2023
Chef Toya was great. She was engaging, polite and her food was amazing. We learned some new tricks from her cooking as well. Would highly recommend her!
James was amazing, did a fantastic job, the food was five star !!
Ma femme fut comblée de cette surprise d'anniversaire avec un chef qui nous a partagé sa passion. Une prestation à laquelle nous nous attendions pas à un tel niveau de perfection. Merci à tous les 2 on a passé une soirée exceptionnelle.
Evelyn Clark - May 26 2023
Marco was incredible! The food was beautifully presented and prepared, he obviously took a lot of pride in his preparation and where the food was sourced from. It was an extensive menu, and we were very impressed by the entire night. Wouldn't hesitate to recommend him!
Eunji Jeong - May 26 2023
Francesca communicated her plans, needs and questions before and during the meal. She and her team showed up on time, left the kitchen and the dining room very clean and organized, and left us food for the next day. The food she cooked were amazing, so fresh and clean, and the stories accompanying the food added so much more depth and entertainment to the meal. Thank you to Francesca for cooking for my party.
Kelly Pfanner - May 26 2023
I enlisted the help of Chef Paul to create a meal as a treat for my best friend's bachelorette party dinner in Mallorca. She loves Asian food but, of course, we wanted Spanish flavors as well. Chef delivered on both. Not only did he offer plenty of choice in creating the perfect menu for our group, but everything he made was beyond delicious and impressed our entire party. I couldn't be more pleased -- we had a wonderful time and hope to book him again for future events. :)
Maggiemanus - May 26 2023
Mariana was wonderful! Her food was delicious. My house was spotless when the night ended. Would highly recommend.
Jessica Palumbo - May 26 2023
Chef Jordan Atwood was absolutely amazing. He prepared one of the best meals we've ever had for me and my husband. The presentation of each dish was so beautiful. I don't think we'll ever have a meal as delicious as the one he prepared for us! It was a wonderful experience. We highly recommend Jordan!!
Kevin Bechtel - May 26 2023
Mourad was engaging, friendly, and prepared a fantastic meal for a group of 9. He was a great communicator and was flexible with designing a menu to stay within our budget.
Matt Schwartz - May 26 2023
Ryan's created a great stay-at-home date night for my wife and me with his delicious take on surf and turf. He was professional and kind throughout, left the kitchen in great shape, and most importantly he prepared us some fantastic food.
Trisha Rogers - May 26 2023
Chef Adolfo was incredible!! He was so communicative, on time and very kind! He was the first chef to respond to our inquiry and we loved his menu!! It was as tasty as it sounded. Book him and you won't be disappointed! He cooked, served us and cleaned up- we felt like royalty!!
Chef Pierre was a 10/10 experience! His menu was both delicious and very well thought out, and the wine pairings he selected were excellent as well. Also have to give him a huge accolade for his attention to ingredients included in the menu and during preparation. One member of our group has Celiac Disease and he was beyond helpful in keeping them well fed, healthy and not missing out on the incredible meal that he prepared. Cannot thank you enough, Chef Pierre! Would book him a million times over <3
Corinne Cho - May 25 2023
Chef Fabio and his son were incredible. The food was delicious, the chefs were entertaining and they not only made a wonderful impression but left the kitchen spotless when they were done. I would rate them 5 stars ✨️ would definitely recommend them again. Thank you for making my birthday so special.
Chef Wes was killer. Engaging and passionate guy. Highly recommend.
Natalie Tiana Ramos is an AMAZING chef! She truly has an incredible amount of talent, not only in the flavor profile of the food she makes but also in the presentation and timing. We had a large group of 12 people in a very tight space, and she was able to plate the food beautifully and time everything perfectly. All the food came out at just the right temperature and cooked to perfection. Due to the size of our group, she brought a partner, Andres, with her to help her serve each dish and kept the wine she paired with the food full in our glasses. We had a 6-course meal, and every single course was a total hit with the entire group! The three absolute MUST HAVES were the empanadas, the butternut squash ravioli with sage chicken, and the strawberry shortcake. All of my guests are STILL talking about this experience! A true treat!!
Sydney Sanderson - May 25 2023
Chef Nuno was fantastic and our experience with him was nothing short of extraordinary. The food was delicious and plentiful, and he even accommodated some drinks for us halfway through our experience as well. He was so kind and professional and made our vacation amazing. Highly recommend, thank you Chef!
Personalize your menu
A romantic dinner or a gathering of friends. Traditional dishes or exotic flavours. A fine dining experience or a family-style meal. Every private chef experience is unique! Submit your request and personalize yours.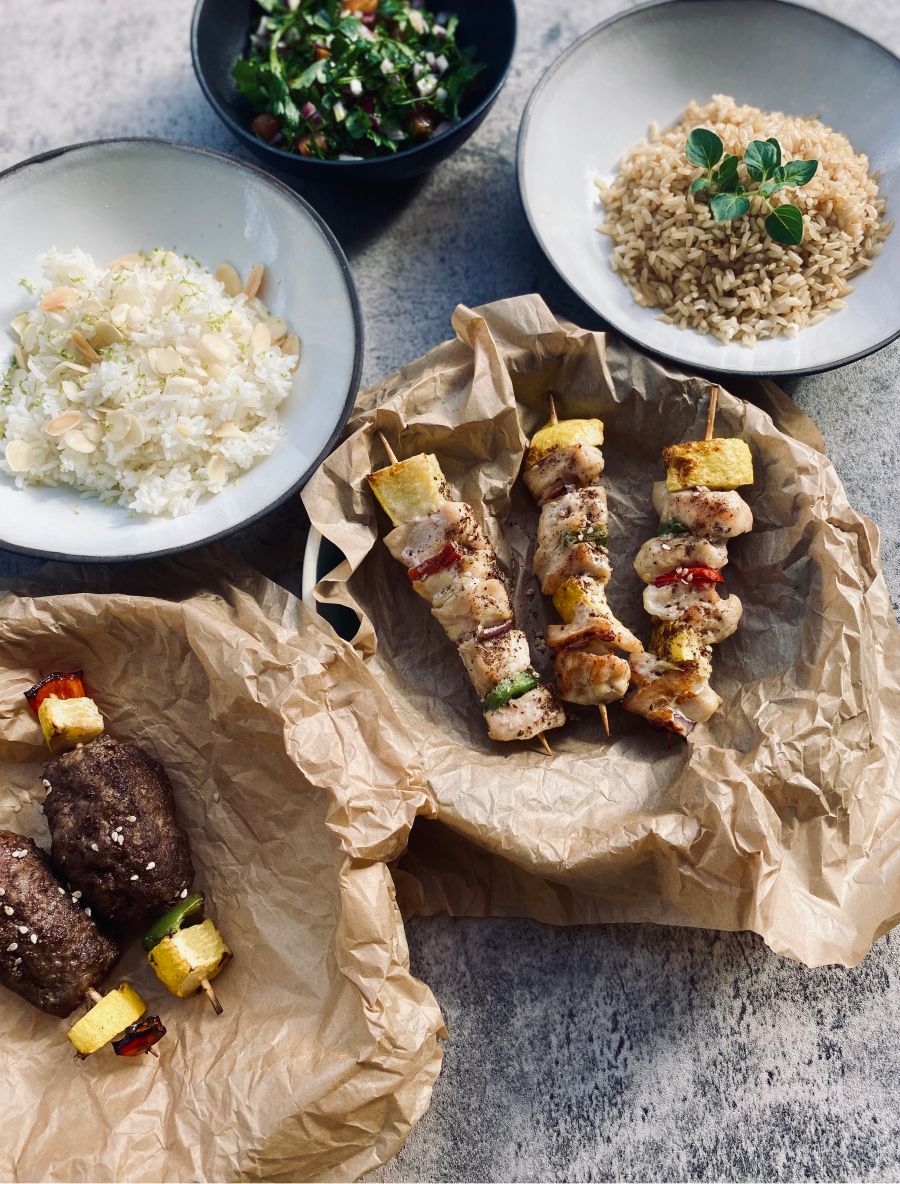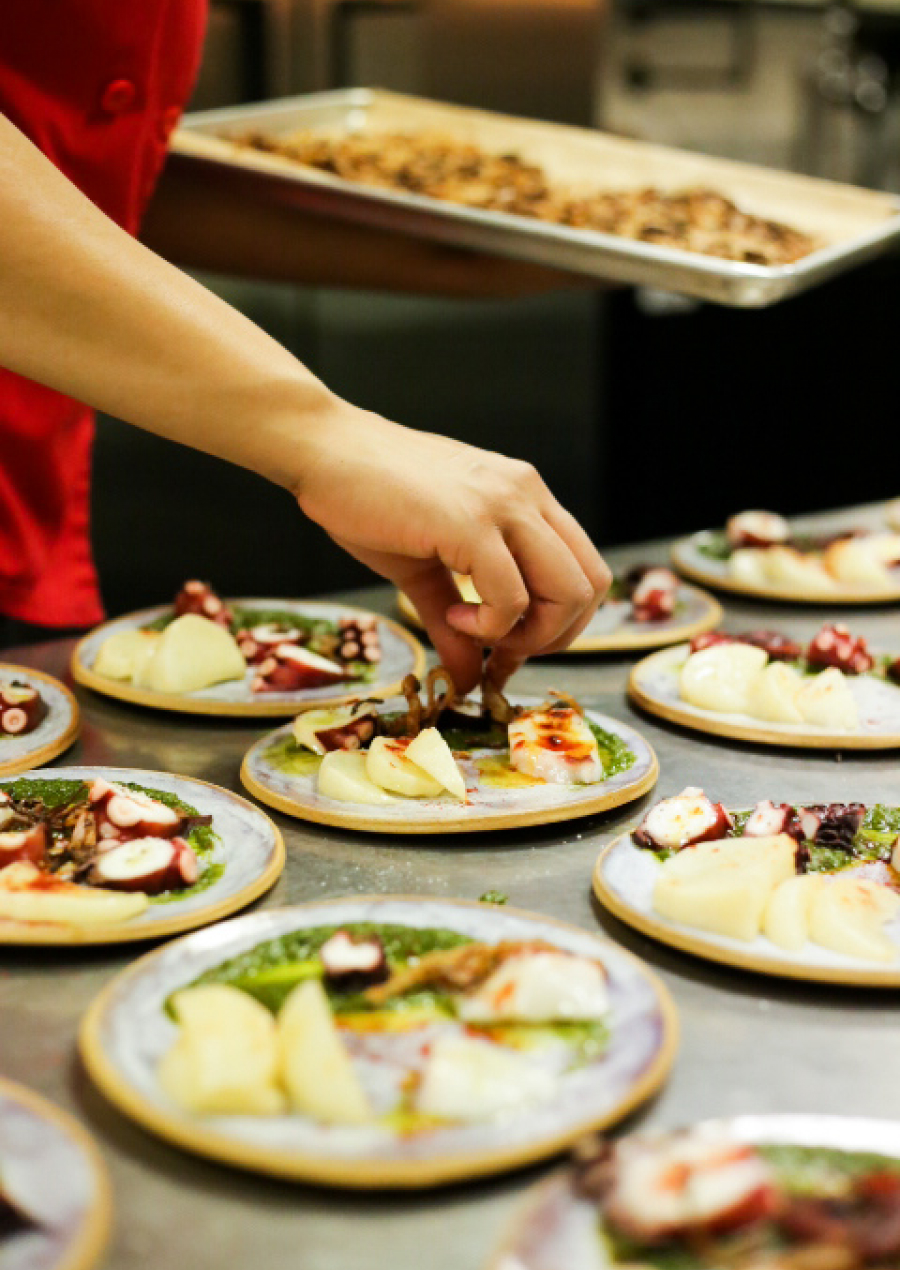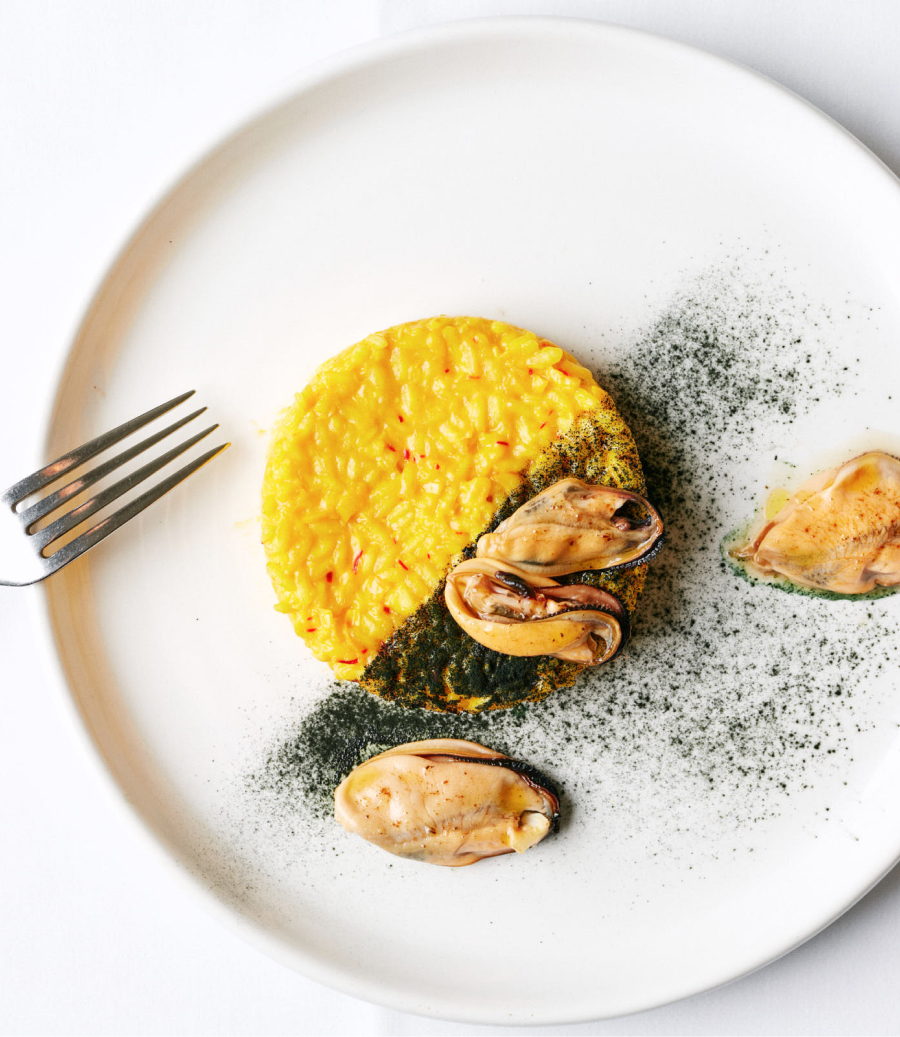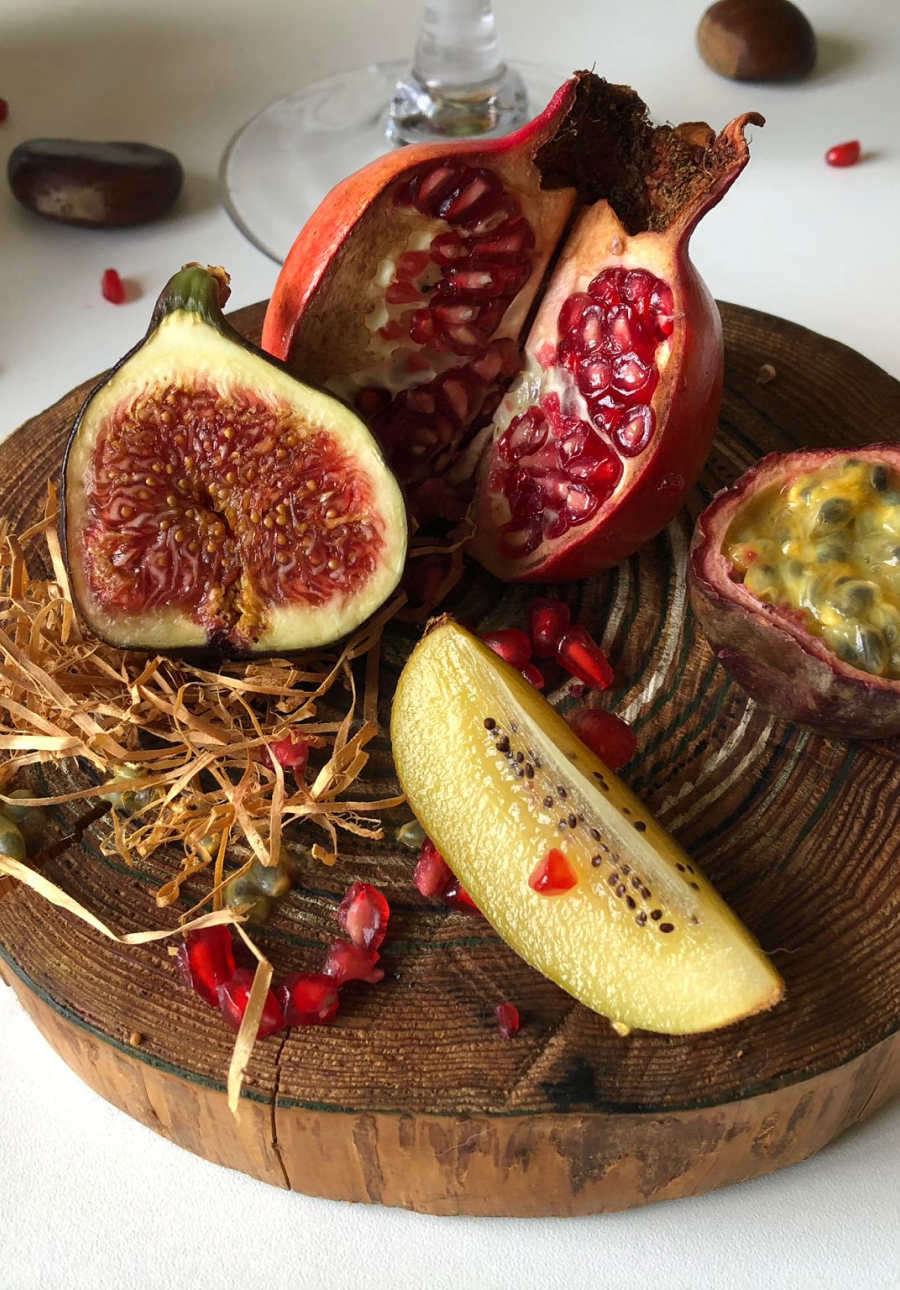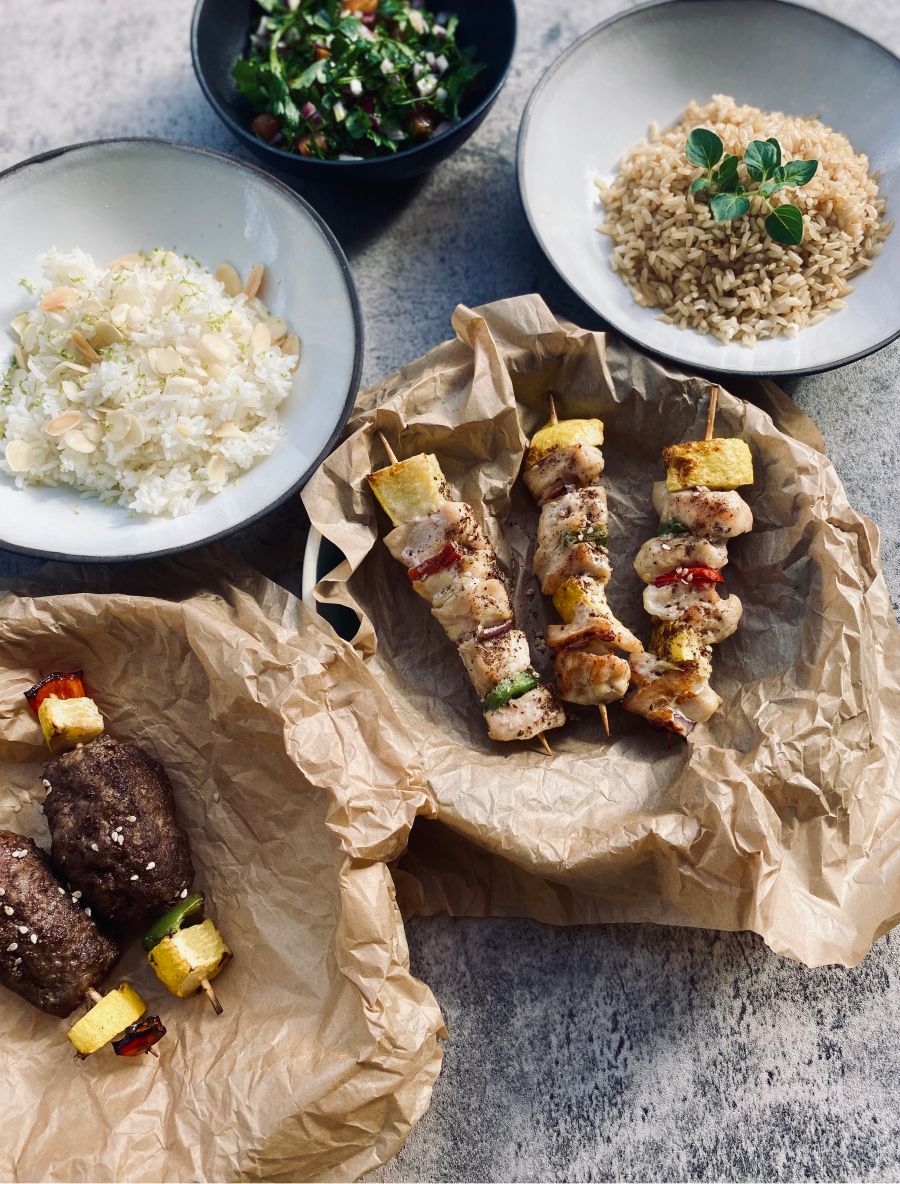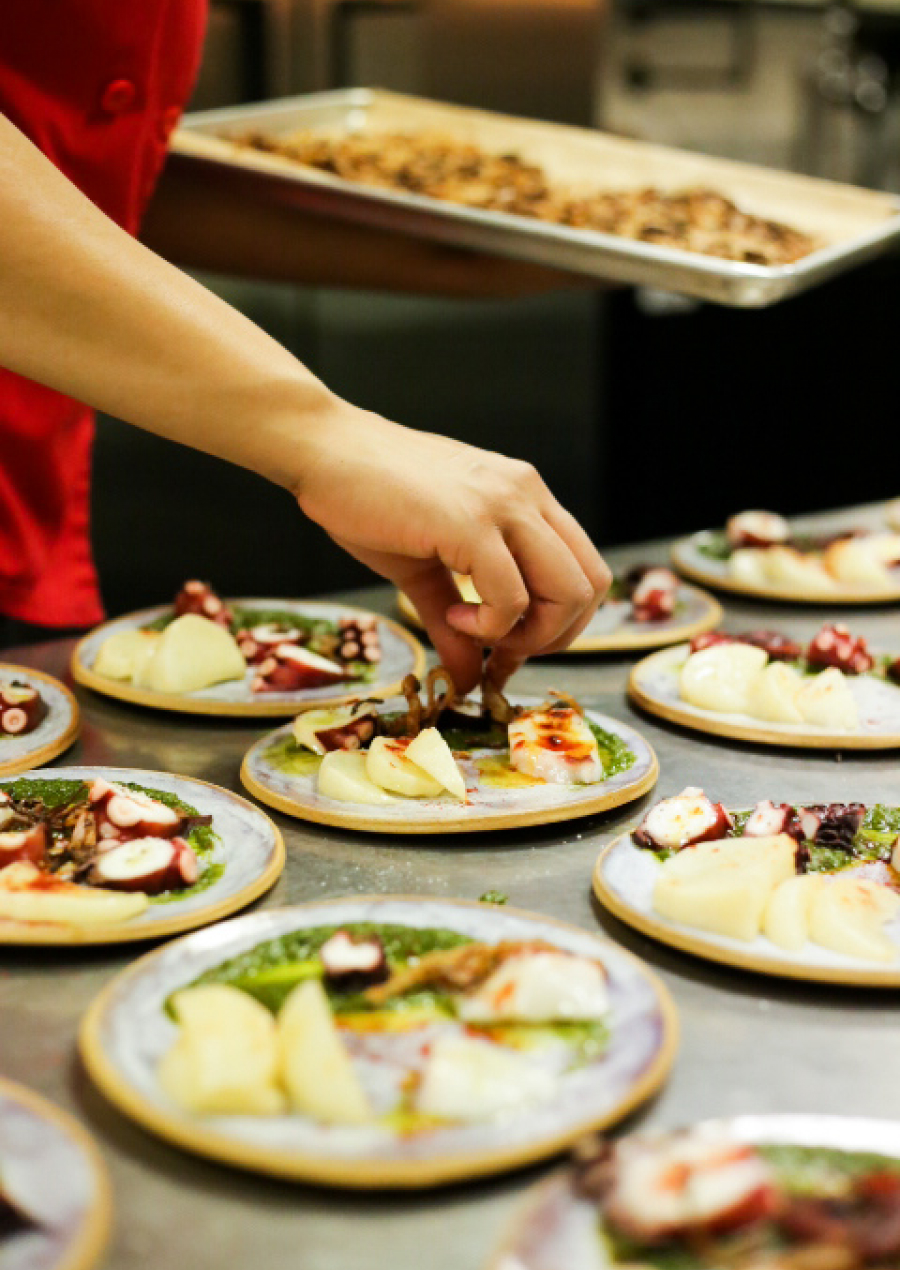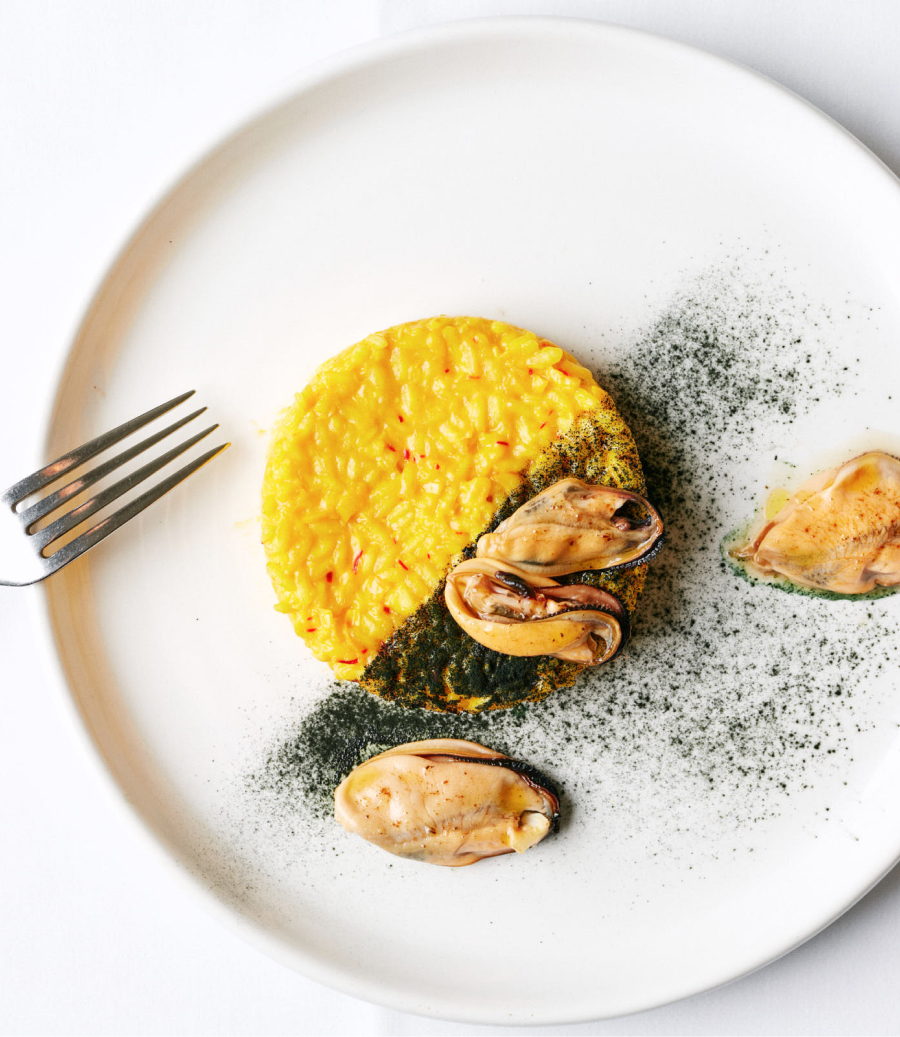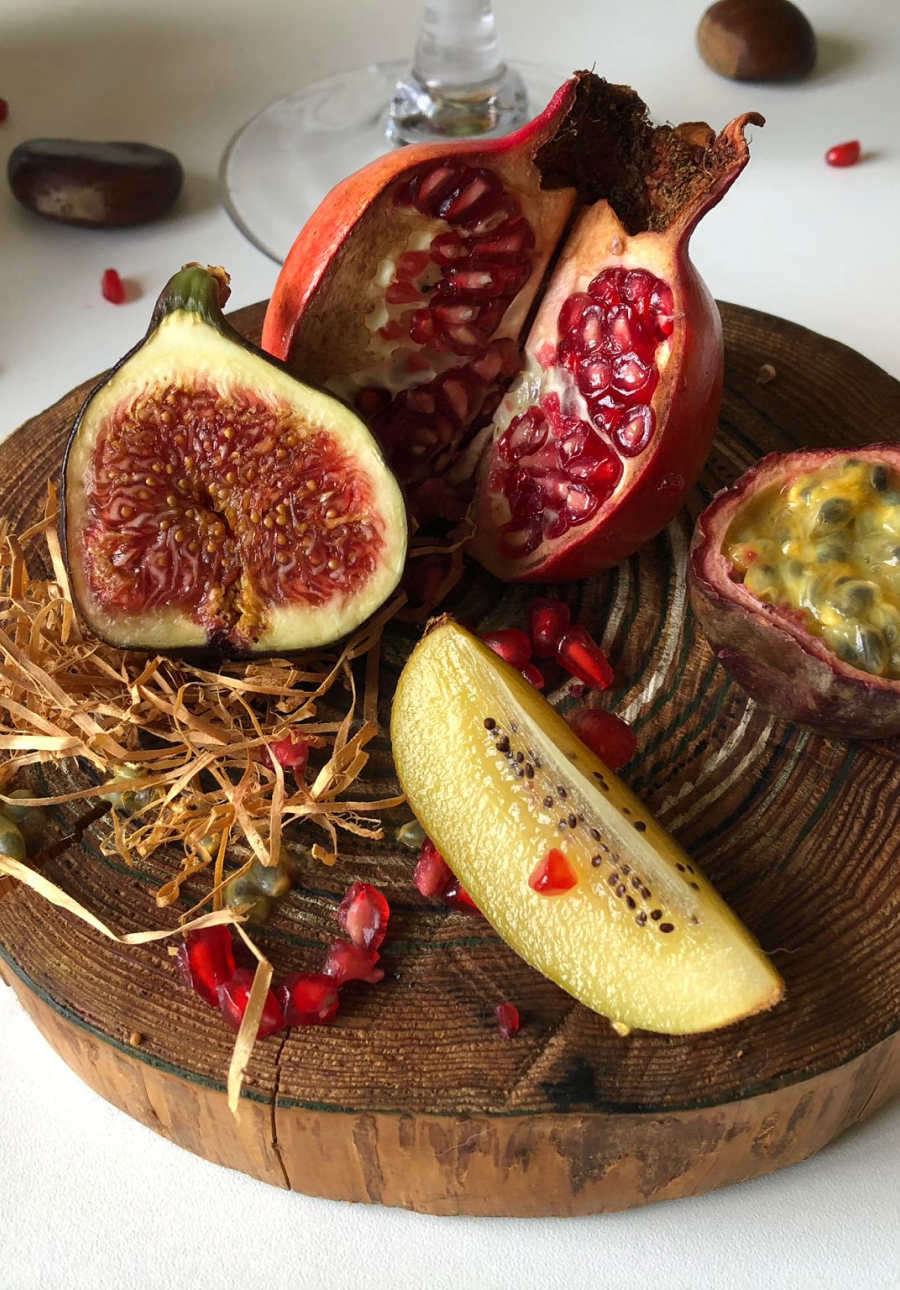 About us
Founded in 2012, Take a Chef began with a deep belief that the best of the culinary talent should not be kept hidden behind the thick walls of a restaurant's kitchen; it should be allowed to shine at the one place where everyone enjoys the most treasured meals- one's own dining table.
+10
years since our launch
2.3M
guests enjoyed our experience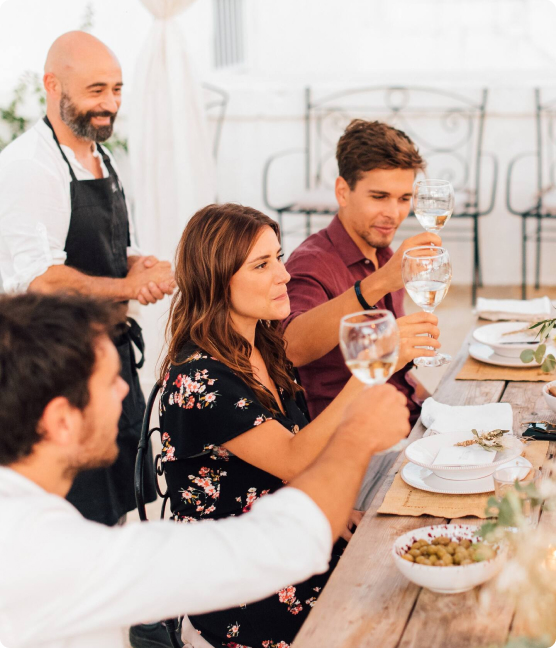 TECHNOLOGY
We're focused on creating a seamless booking experience to foster personalization and connection between chefs and guests.
FOOD
We've curated a selection of chefs based on their expertise and passion to grant our guests access to every cuisine in the world.
HOSPITALITY
We turn chefs into hosts to build meaningful connections with their guests, from the first message till the final toast.
Trusted by industry leaders
With the combination of technology, food knowledge, and love for the hospitality business, we have been able to offer the only global solution in the market to provide high-quality private chef services at any destination, at any given time.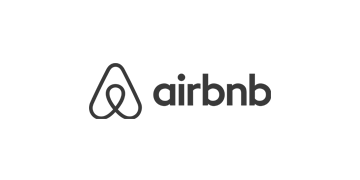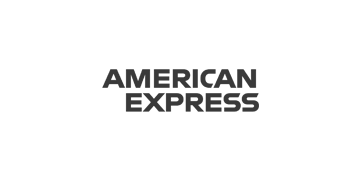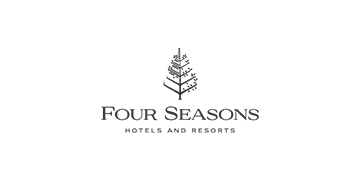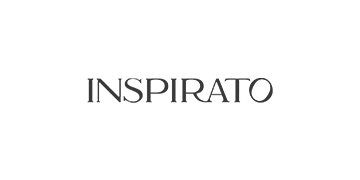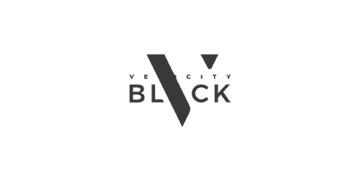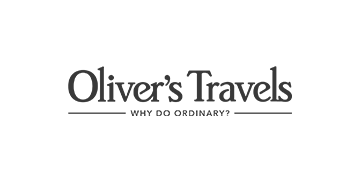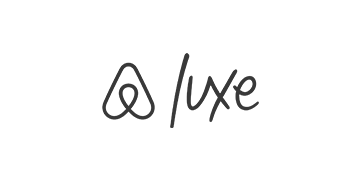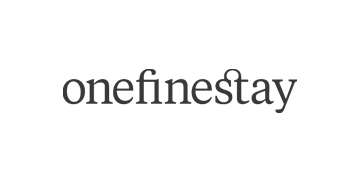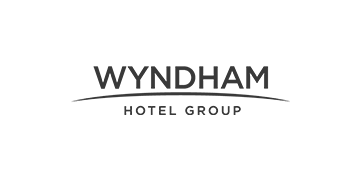 Take a Chef in United Arab Emirates
Discover cities of United Arab Emirates where you can enjoy our experiences.
Types of services
Discover the services offered by Take a Chef in United Arab Emirates.