Private Chef
Enjoy a customized culinary experience with a Private Chef - all in the comfort of your own home!
Start
Turn your home into a restaurant with a Private Chef.
Turn your home into a restaurant with a Private Chef.
We'll be cooking at your home kitchen
A few hours prior to your private dining experience, your personal chef will arrive and beging preparing the menu agreed upon.
Watch and learn new recipes from your chef as he cooks in your home kitchen!
We'll be serving each dish
The chef and his/her team will take care of the table sevice, walking you through every detail involved in each dish so you can have a unique private dining experience in the comfort of your own home.
With our discreet and professional service, we guarantee you and your guests can enjoy the night with nothing to worry about!
Your Private Chef will leave your kitchen spotless!
Clean up is an essential part of an impeccable service! Before leaving, the chef and his/her team will make sure all the equipment and dinnerware involved in the service will be left as you found them.
Relax and enjoy the night with peace of mind, knowing that the chef's gotten everything taken cared of!
Meet our chefs in Aruba
Over 40,000 chefs in 100 countries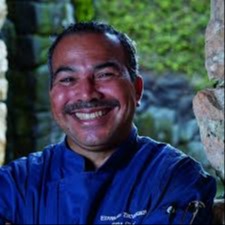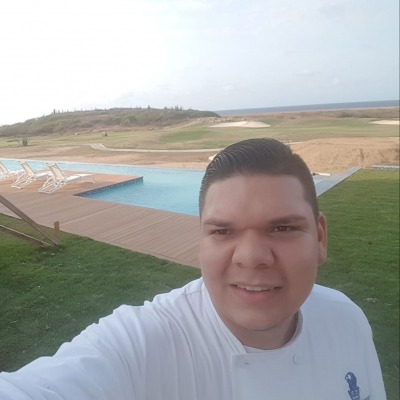 Discover the reasons why our guests love us!
Since 2012, 85,924 guests have enjoyed Take a Chef and our Private Chef services!
Chef Pelligrini and his assistant did an amazing job. Turning our condo into a five star restaurant. The food was prepared perfectly and had such wonderful flavors. Plus, his portion sizes where spot on. Once the meal started the two of them prepared, served, cleaned and did it so discreetly that we almost forgot thet they where there. Thank you for such a wonderful experience.
Kirk Wessel
- May 11 2021
Chef Dane was a wonderful addition to our honeymoon. He is extremely passionate about his dishes and being a local, we felt he embodied all of the qualities we were looking for. He has local connections for the freshest fish and produce.
Chef Vincent did a superb job! He satisfied all our dietary restrictions without sacrificing taste! He was so kind and funny and had great meal presentation! I would recommend him to anyone looking for a superb Italian dinner!
Anthonel Agyapong
- Apr 12 2021
Chef Pellegrini was phenomenal, the food was delicious and he was so kind. We had such an amazing experience with him. He was so accommodating for my guests and I. I would recommend him to everyone, something I will never forget.
Stephanie Degraft
- Mar 31 2021
Trust on Take a Chef
The world's best luxury travel agencies work with us
Book a Private Chef in Aruba now!
Enjoy a uniquely tailored private dining experience - in the comfort of your own home!