How does it work?
Discover how to enjoy the Take a Chef experience
How does it work?
01
We cook in your home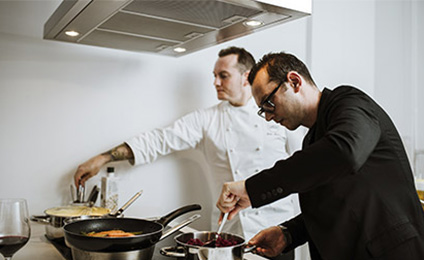 02
We serve each dish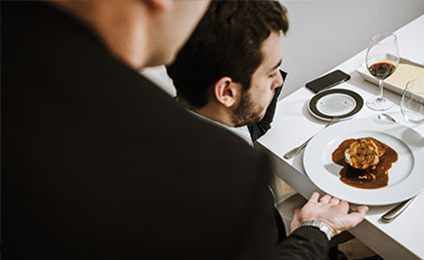 03
We clean up before leaving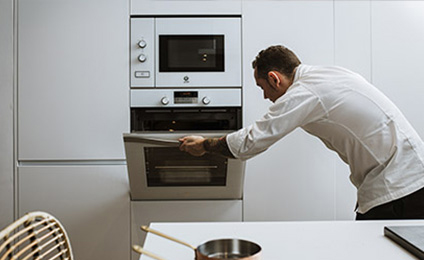 Enjoy your experience in 5 steps
In 5 easy steps you'll be able to enjoy Private Chef services
Personalise your request
Let us know the address and date of the service, what type of cuisine you wish to have, any intolerances, etc.
Receive tailor-made menus
Our local chefs will send you a personalised menu based on your request.
Speak with our Chefs
Check the menus, each chef's profile and make any changes until you feel you have the perfect menu.
Book your experience
Once the menu has been finalised, you can confirm your reservation by making a secure payment on our website.
Enjoy!
The chef will contact you by telephone to confirm the final details. All that is left to do is enjoy the experience!
Book your experience
Personalise your request so that our Chefs can send you a tailor-made menu.
Frequently asked questions
Here we answer some of the most common questions asked by our clients.
Drinks
Pairing drinks with food is typically a matter of personal taste, therefore our chefs' proposals do not usually include a drink suggestion. That being said, if you want to include wine, you can request it during your enquiry and our chefs will add it to their final proposals.
---
Children's Menu
For younger guests, our chefs propose two options: children can enjoy the same menu as adults, with a 50% price reduction, or our chef can personalise a simpler menu for them, according to your preferences, in which case the price will depend on the specific dishes (never exceeding 50% of the price for adults).
---
Number of people
When requesting your menu, you can choose between various ranges of people: dinner for two, a small group (3-6 people), a medium group (7 to 12 people) and a large group (over 13 people). At the time of the reservation you do not have to decide the number of diners, just choose the range that approximates better. Once you have selected the chef and menu that you prefer and book the experience, you can select the final number of guests.
---