Private Chef
Enjoy a customized culinary experience with a Private Chef in the comfort of your own home.
Get started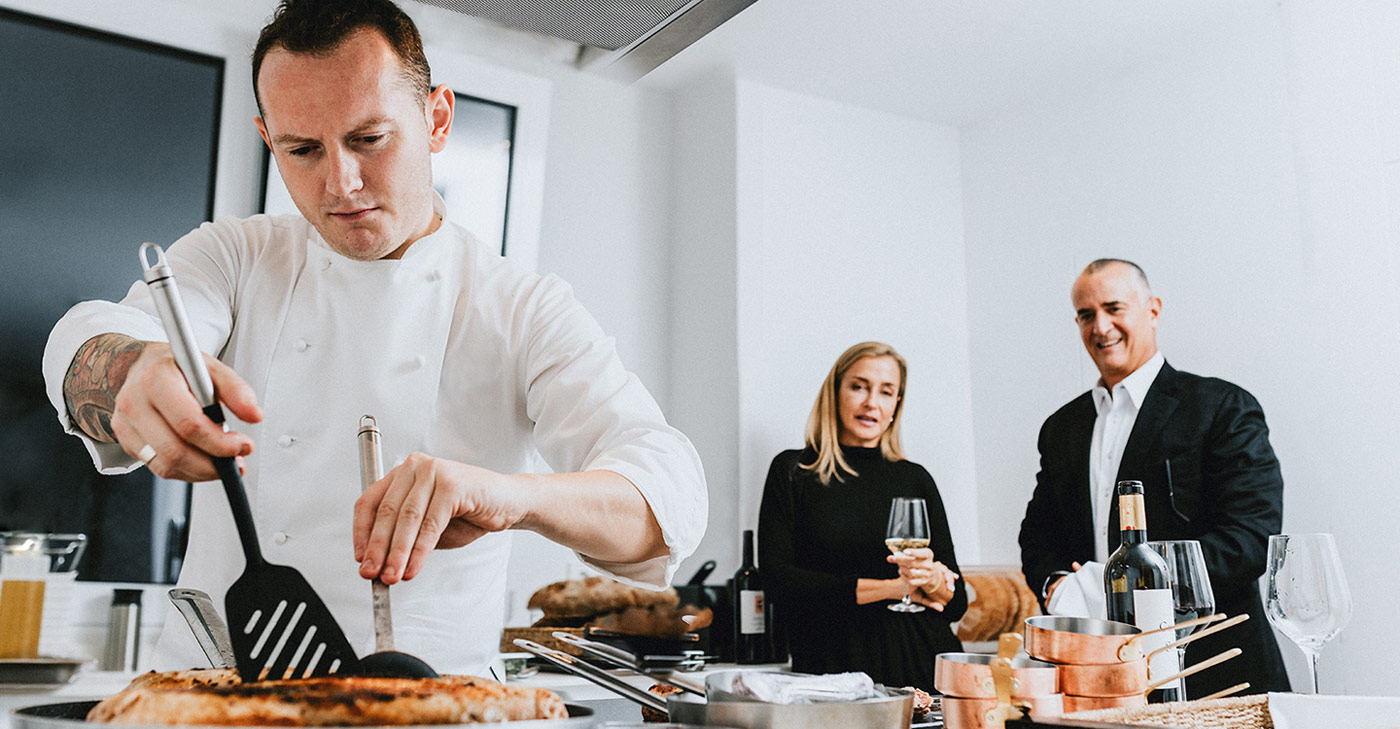 Turn your home into a restaurant with our Private Chefs
Dining-in never tasted so good.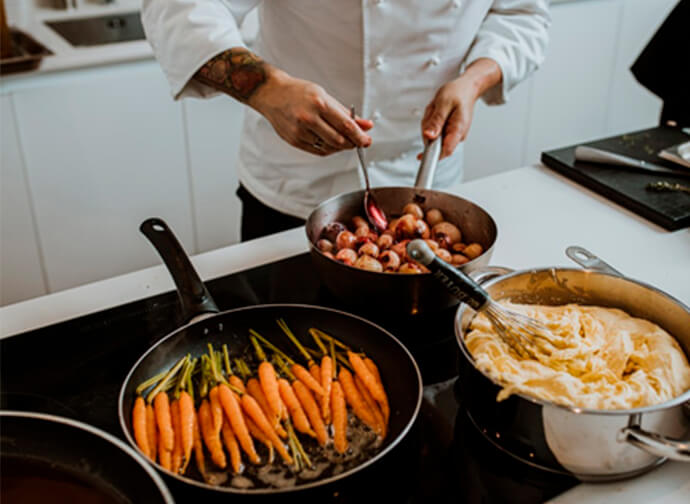 The Cooking
Your Private Chef will arrive with all the ingredients needed to prepare your dreamed meal.
Sit back and enjoy your very own culinary show! Watch and learn new recipes as your chef cooks up a fine dinning meal in your in-house chefs table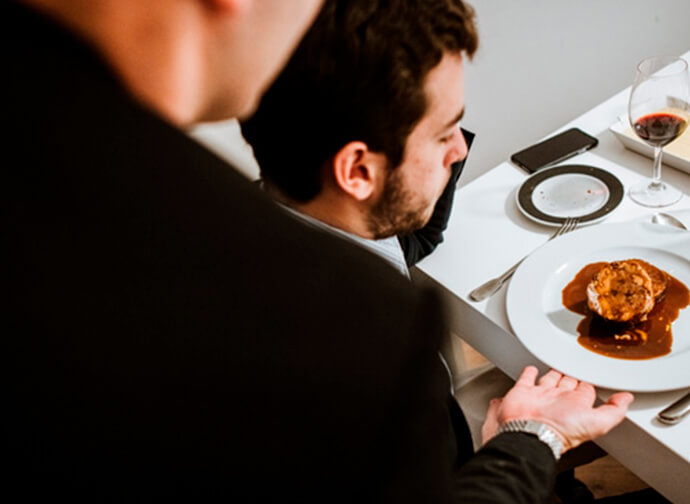 The Experience
Your chef will take care of your party all-throughout the experience; and yes! That means host dutties are off the table for you.
French service, family-style or buffet, your choice! We want you to feel pampered.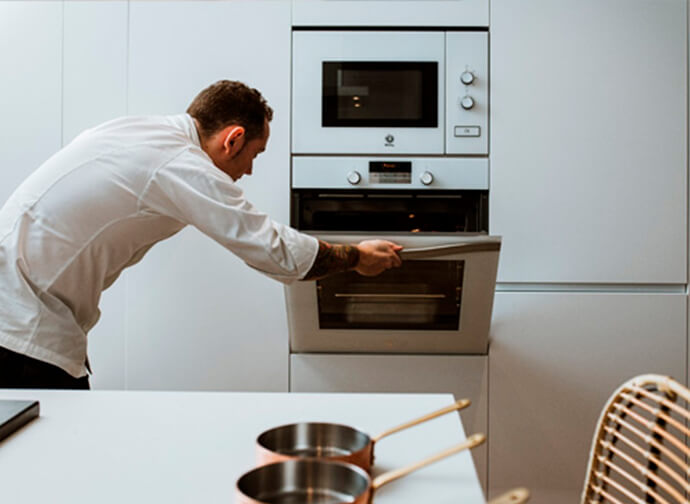 The Wrap-up
By the end of the night, all there will be left for you to do is relax and enjoy your company.
We mean: clean silverware and shinny counters for the perfect farewell.
Because the best memories are always made around the table.
And 300,000 guests already made theirs!
Christmas Eve dinner with Chef Guiseppe was a treat for my family and friends. He went to great lengths to get the freshest and best ingredients to put together a tasty meal, as well as something the kids could relate to and enjoy. It was also fantastic to have someone mixing drinks and keeping our glasses full throughout the evening. We felt spoilt. Chef Giuseppe is a warm and genuine person, committed to ensuring perfection of both the cuisine and the experience.
Samantha Munodawafa
- Dec 31 2021
Fantastic chef! Marcel prepared so many different choices and put a huge amount of effort into preparing delicious meals. He navigated dietary requirements and likes very effectively. Will definitely book again!
Ms Camilla Venhuizen
- Dec 24 2021
L'expérience était fantastique, la chef a pu changer l'entrée pour que je puisse retrouver un plat difficile à trouver en Autriche (des coquilles Saint Jacques) et les a revisitées pour suivre la thématique du Japon. Le service était incroyable, un voyage passionnant sans quitter son chez soi avec une chef époustoufflante toujours là pour nous régaler. Nous avons adoré ! Nous recommandons absolument!
Dinner with Chef Giuseppe was perfection personified, right from preparation to service. The food was delicious, well presented, our palates were happy and as host, I had time to enjoy the company of my friends. Chef Giuseppe has incredible talent, takes great pride in his food preparation and cooks from the heart. It wasn't just about cooking, but an opportunity to also get to know the person behind the cooking. When it was time for dinner service, he ultimately made sure all the guest were completely satisfied. I would definitely repeat the experience and highly recommend Chef Giuseppe. I asked for a Lemon Drizzle Cake and provided the recipe and the cake combined with the chef's recommended strawberry syrup was mouth watering. Thank you Chef Giuseppe. You get four Michelin Stars from all of us :). Thank you for making our evening that extra special.
Trusted by industry leaders
We strive to provide the best dining experiences to your guests and to you.
Book your own Private Chef in Austria!
Give your dining exerience a whole new definition. Bring the best culinary talent to your home.
Take a Chef in Austria
Discover cities of Austria where you can enjoy Take a Chef services
Types of services
Discover the services offered by Take a Chef in Austria