Private Chef
Enjoy a customized culinary experience with a Private Chef in the comfort of your own home.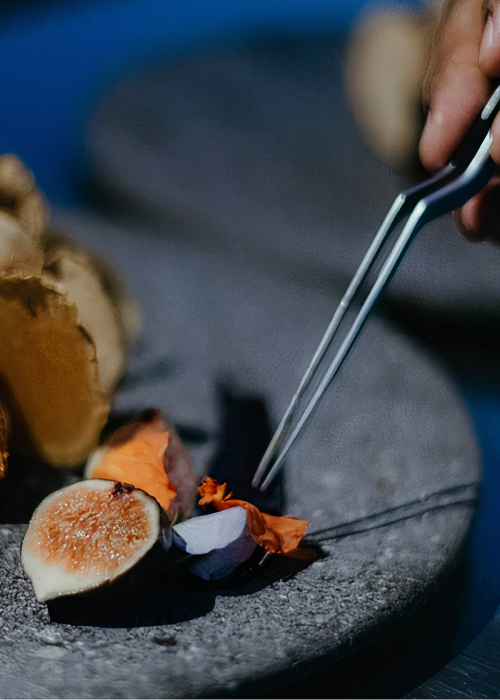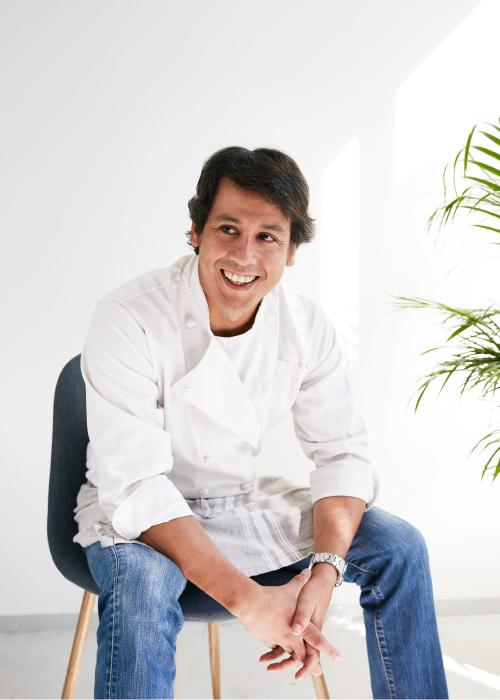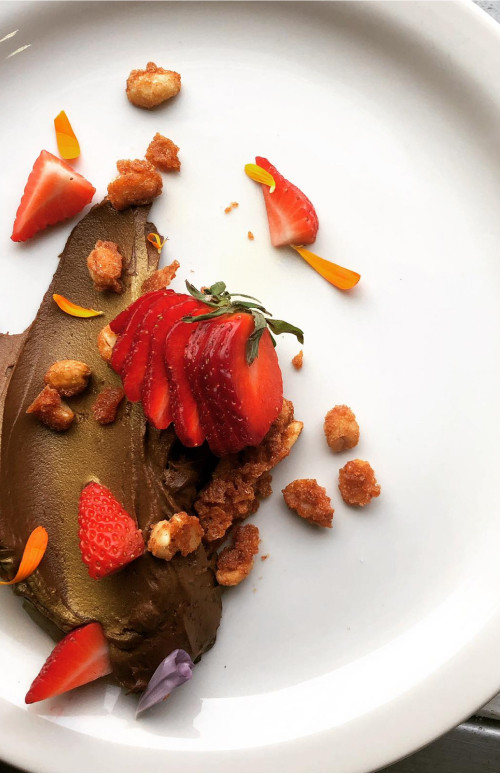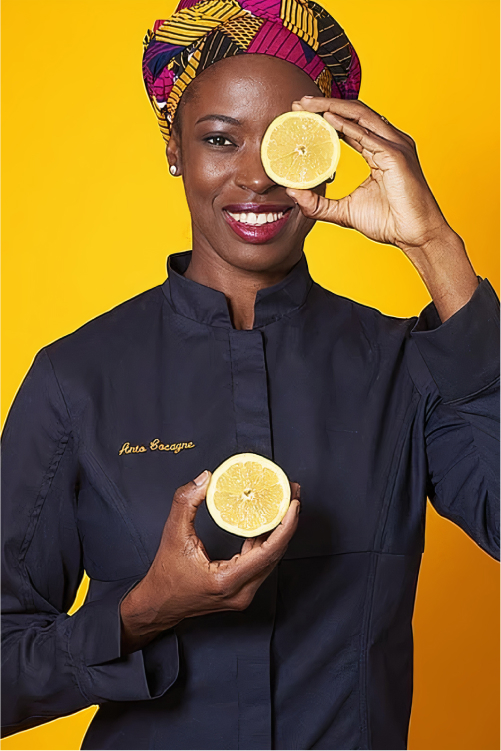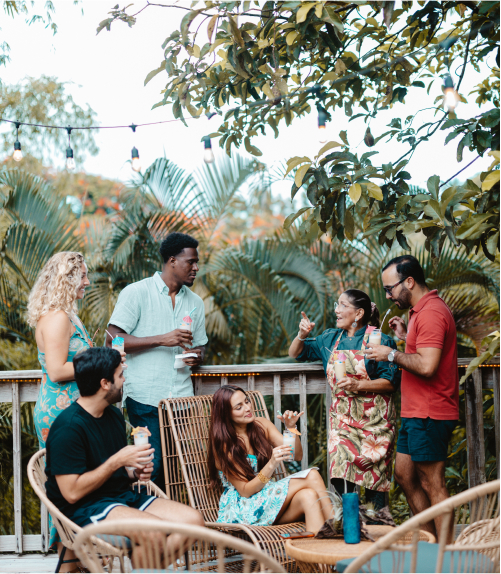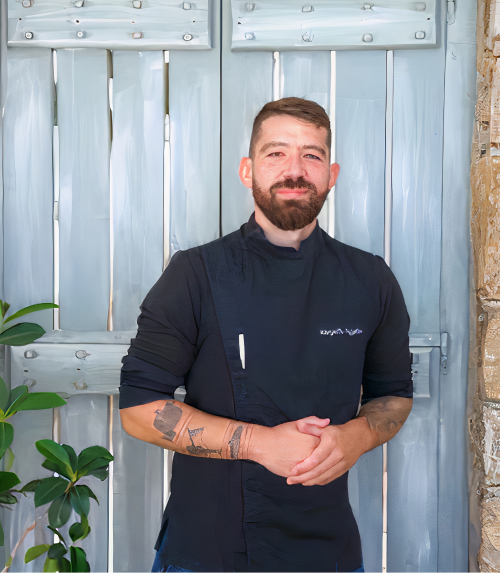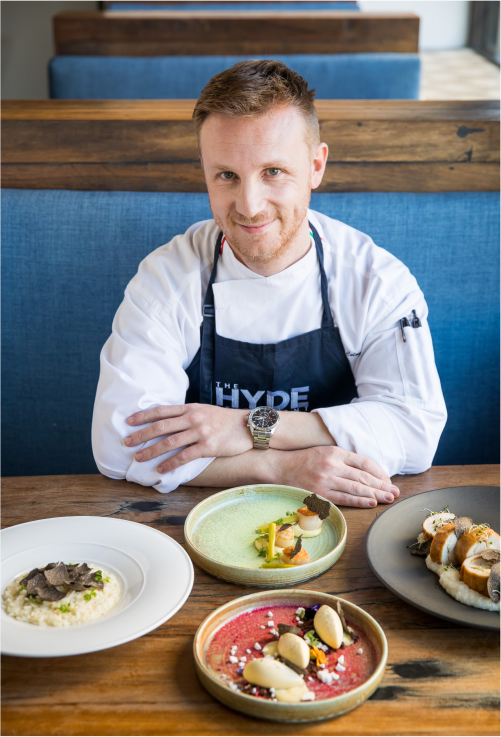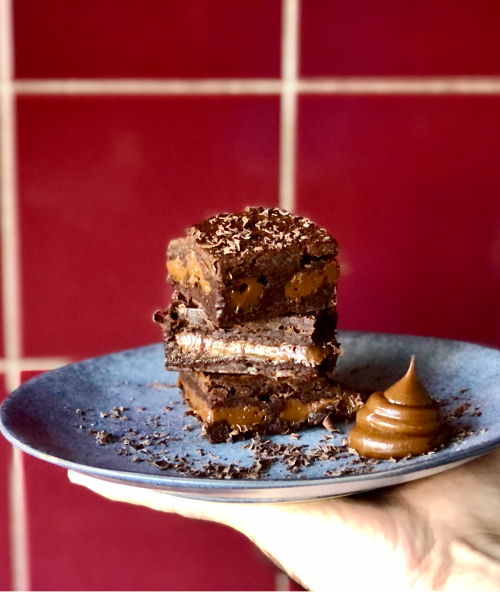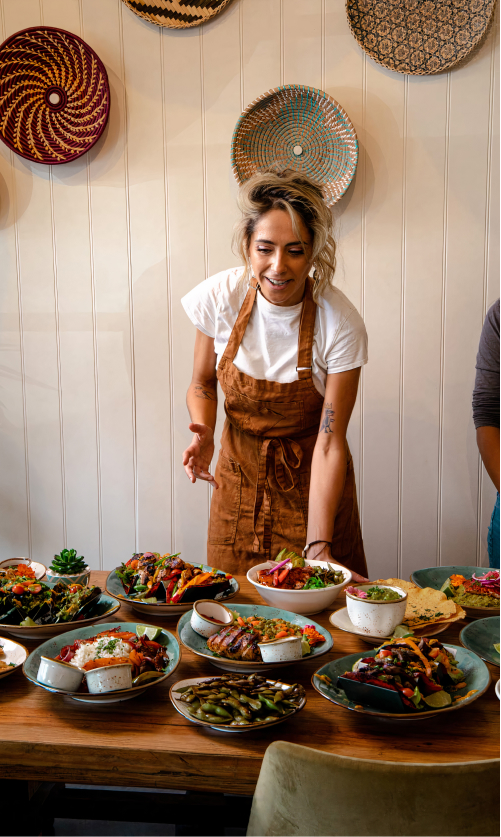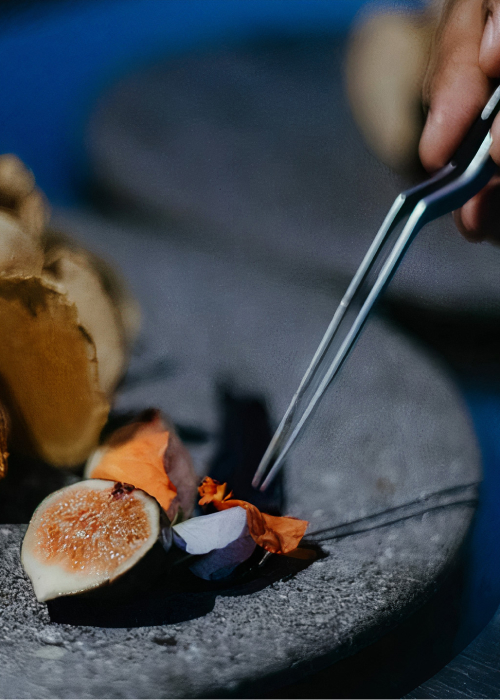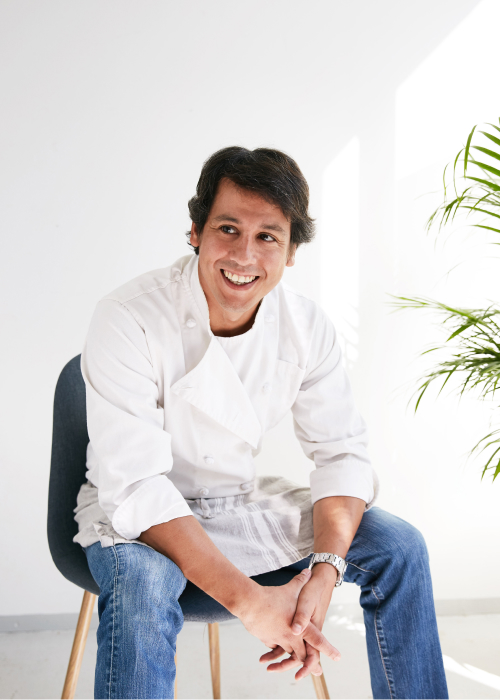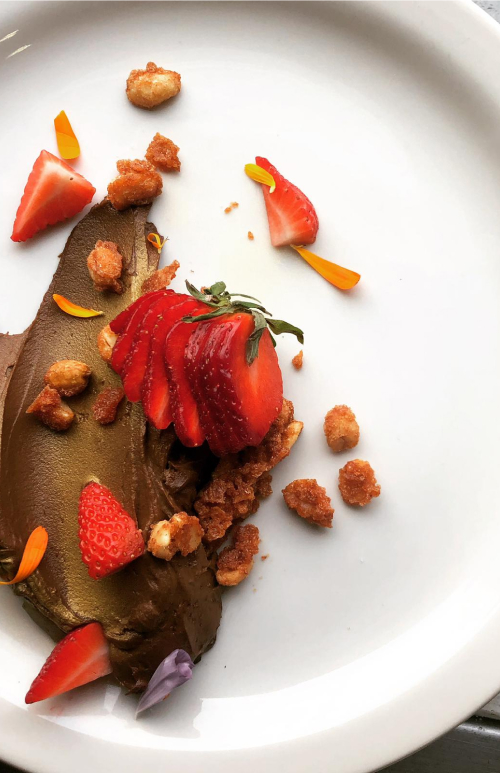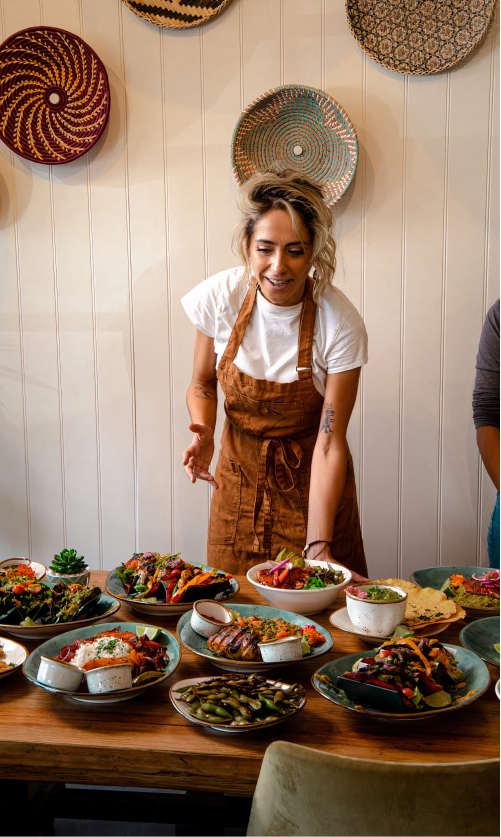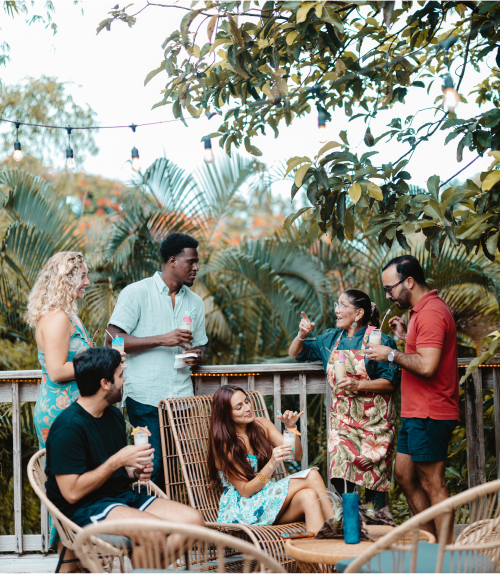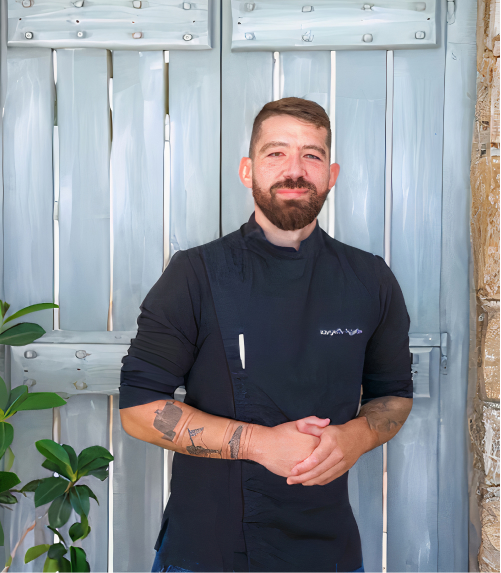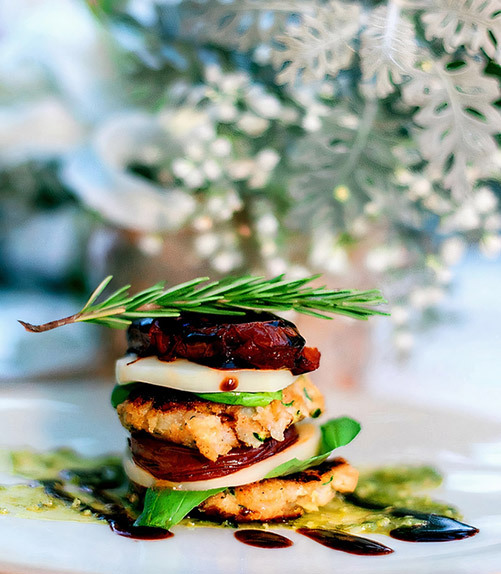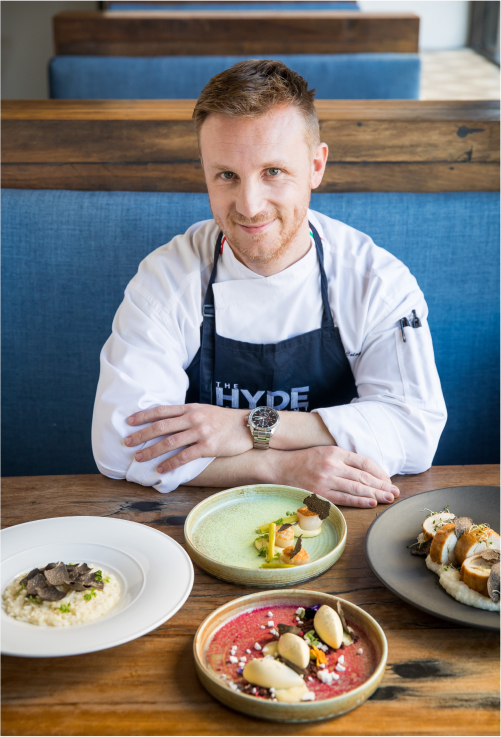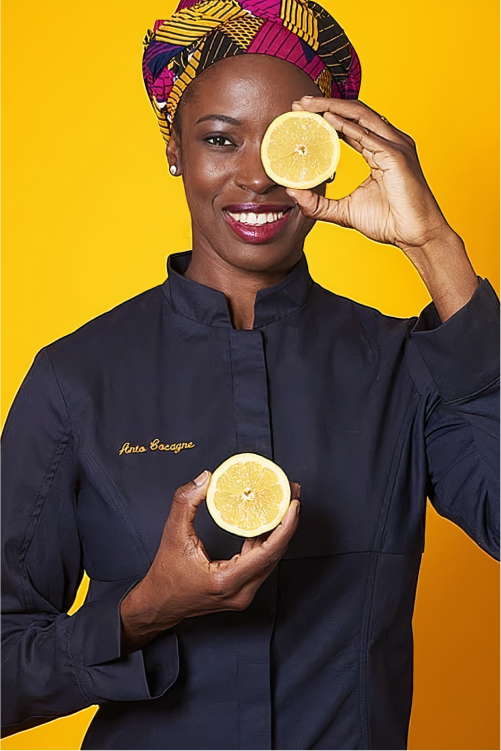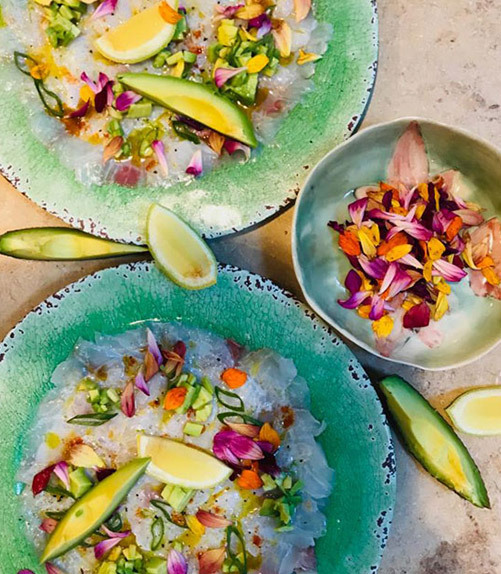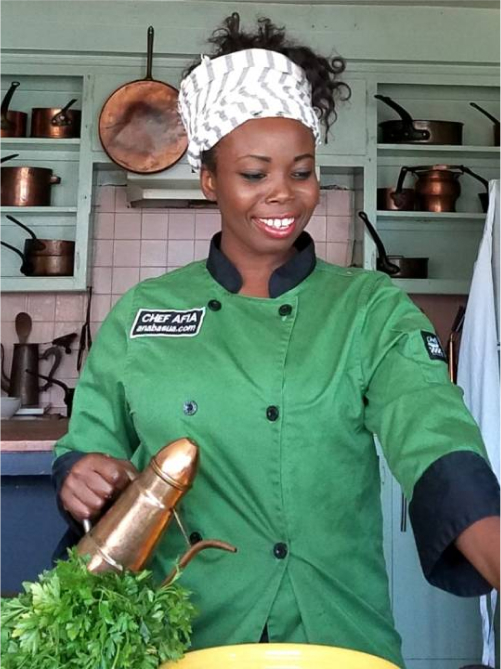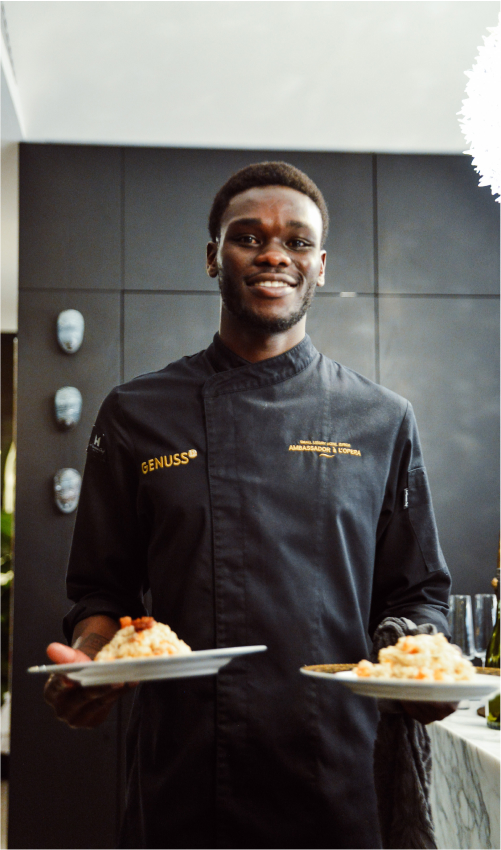 Enjoy the experience
There is no more intimate restaurant than your own home, where you can be at ease with the people you care for. Now, you can bring the magic of a fine dining restaurant to your table, through talented chefs who will tailor a menu to your cravings.
Turn your home into a restaurant and indulge yourself with a unique dining experience at home.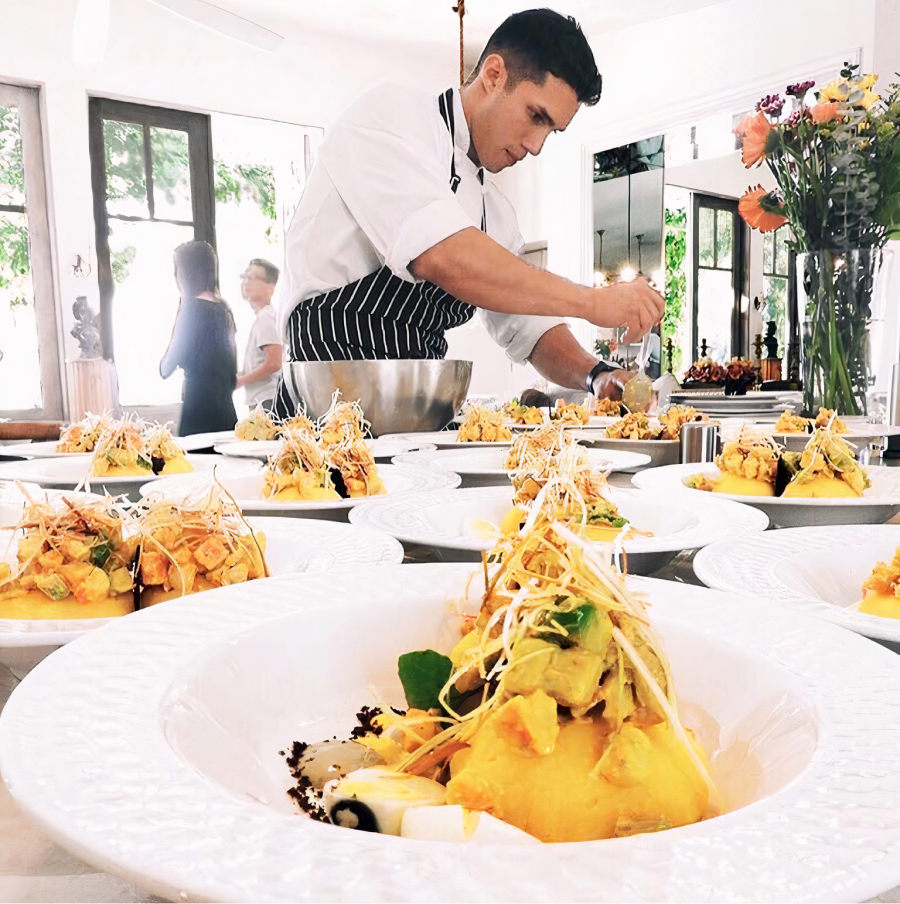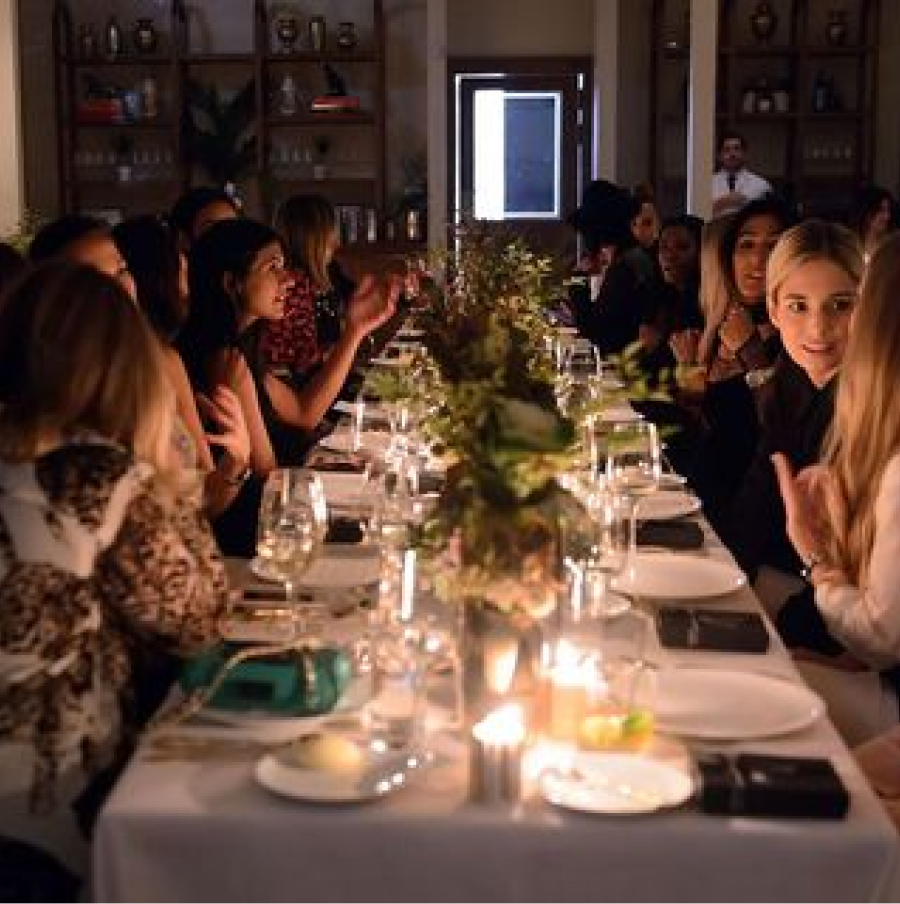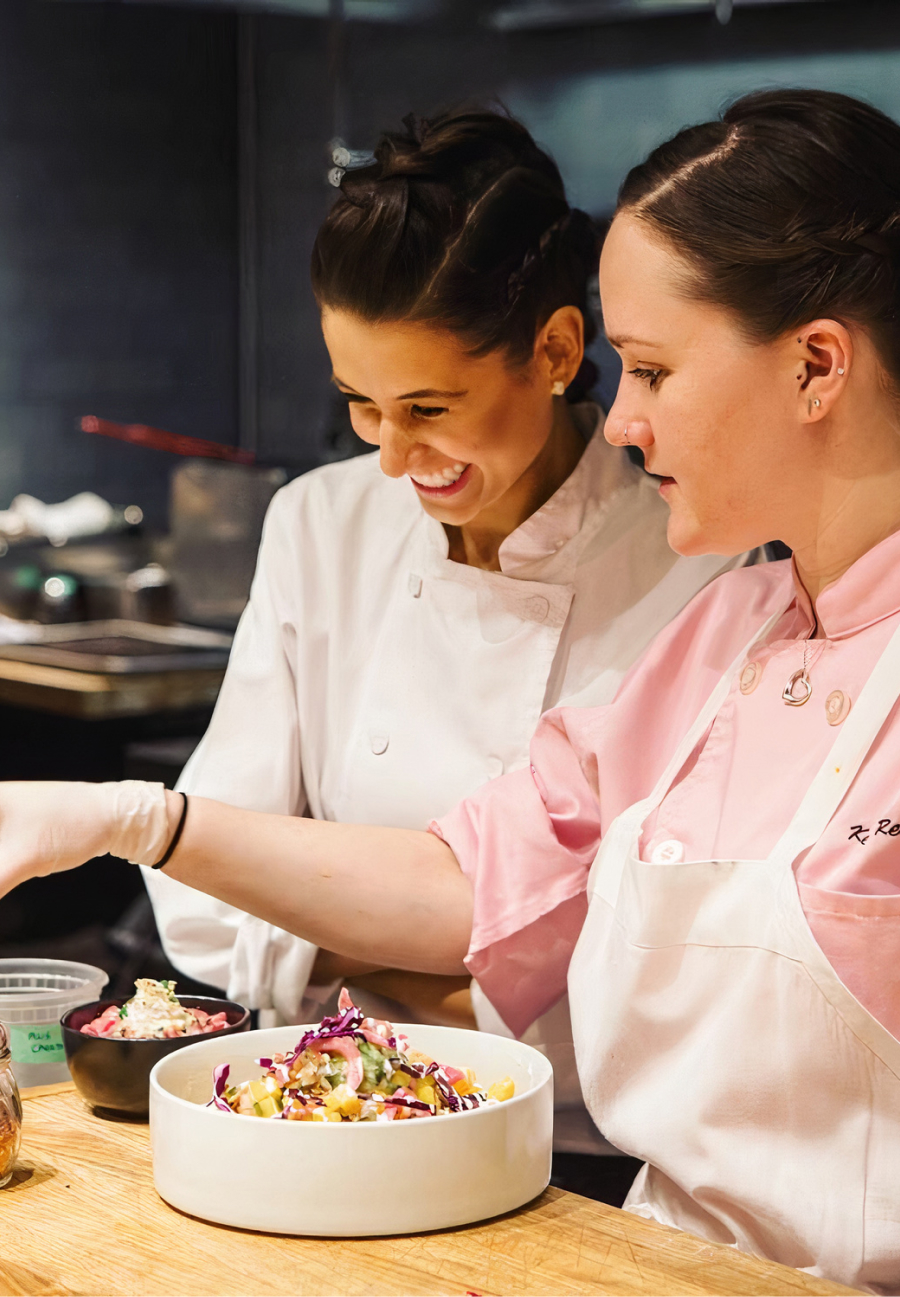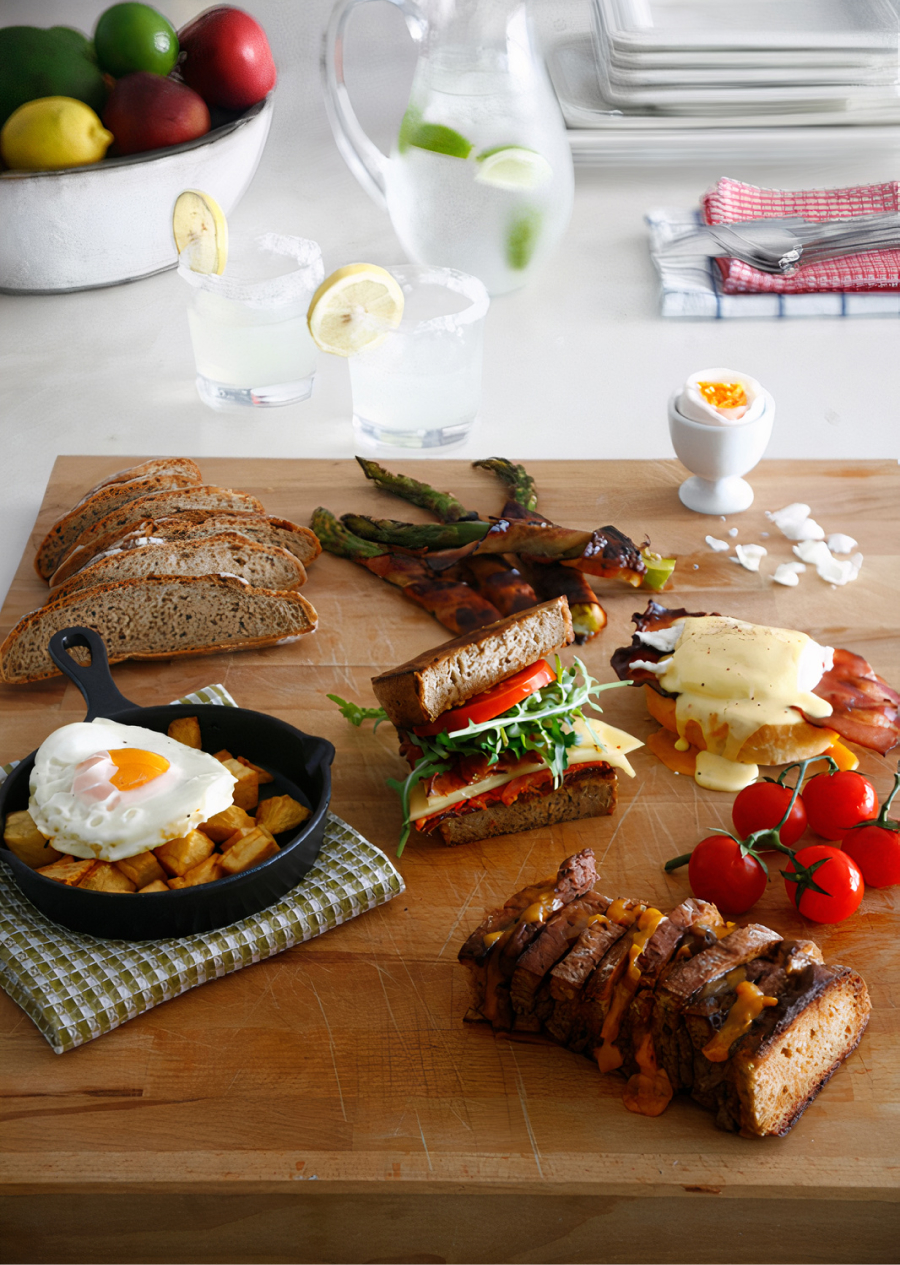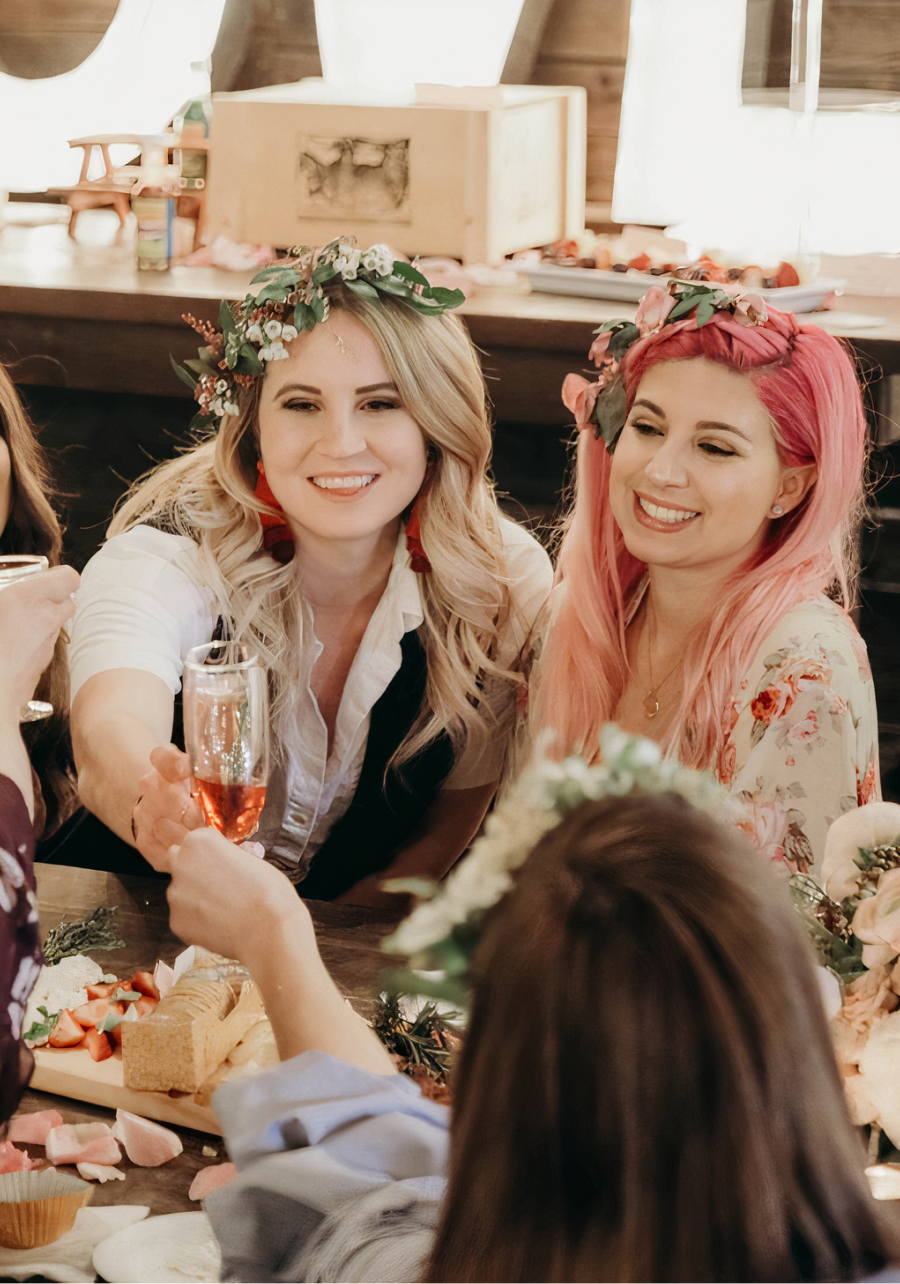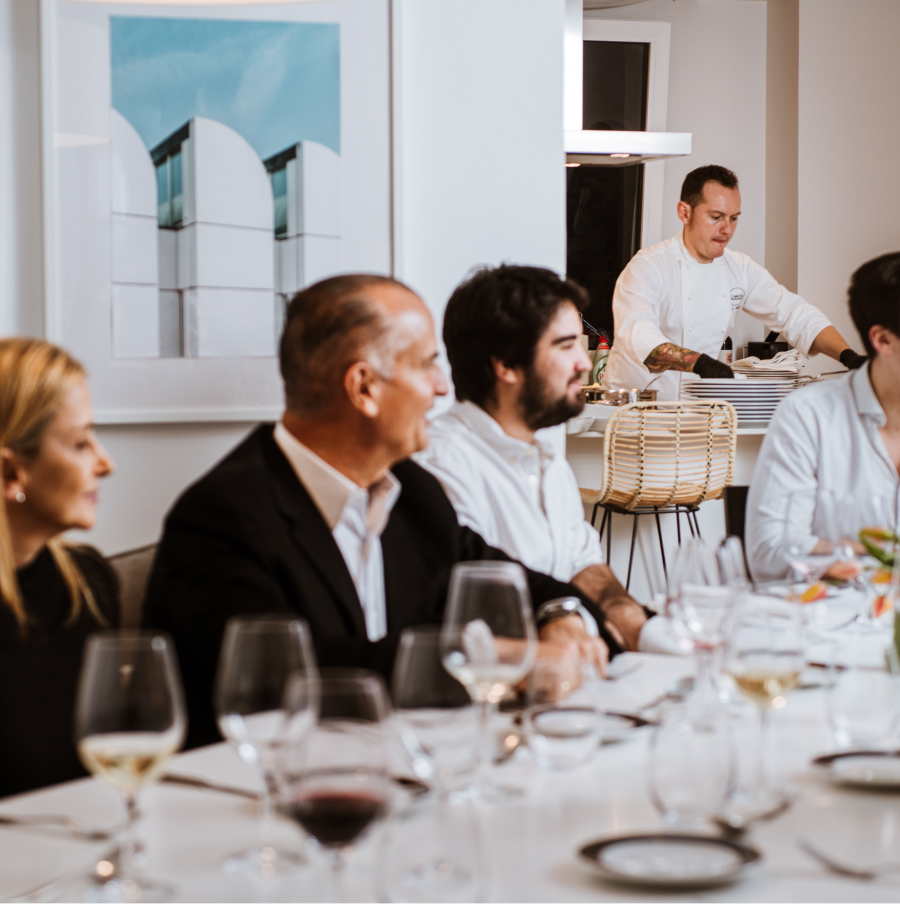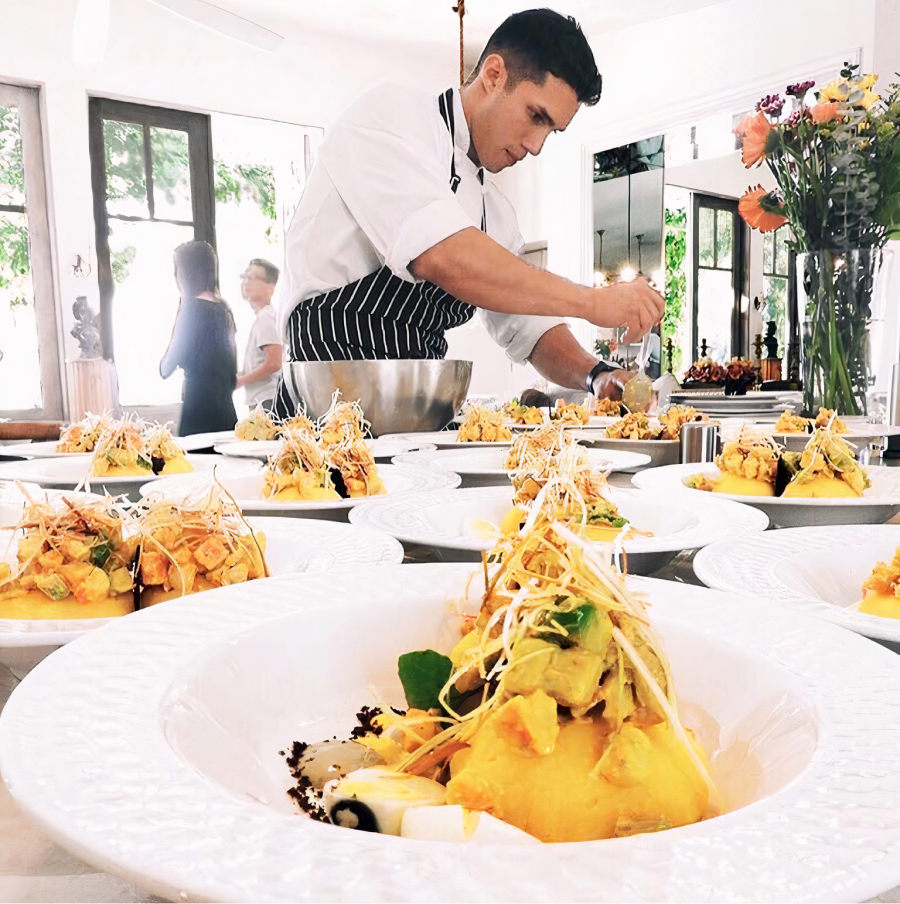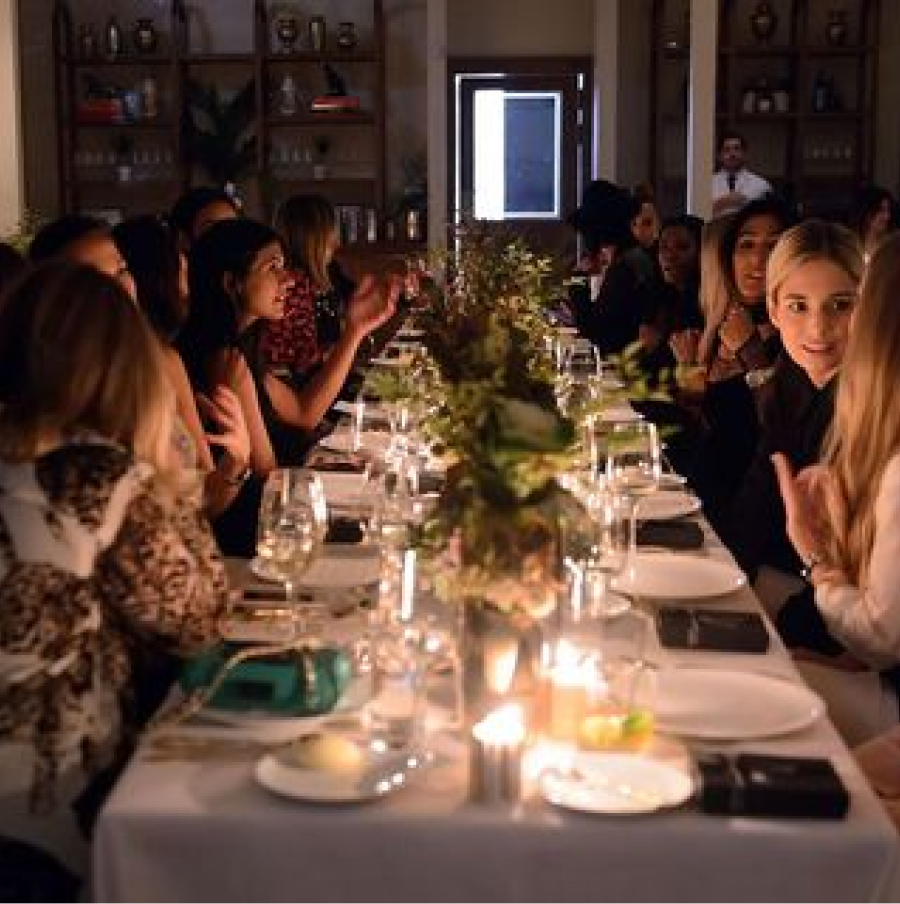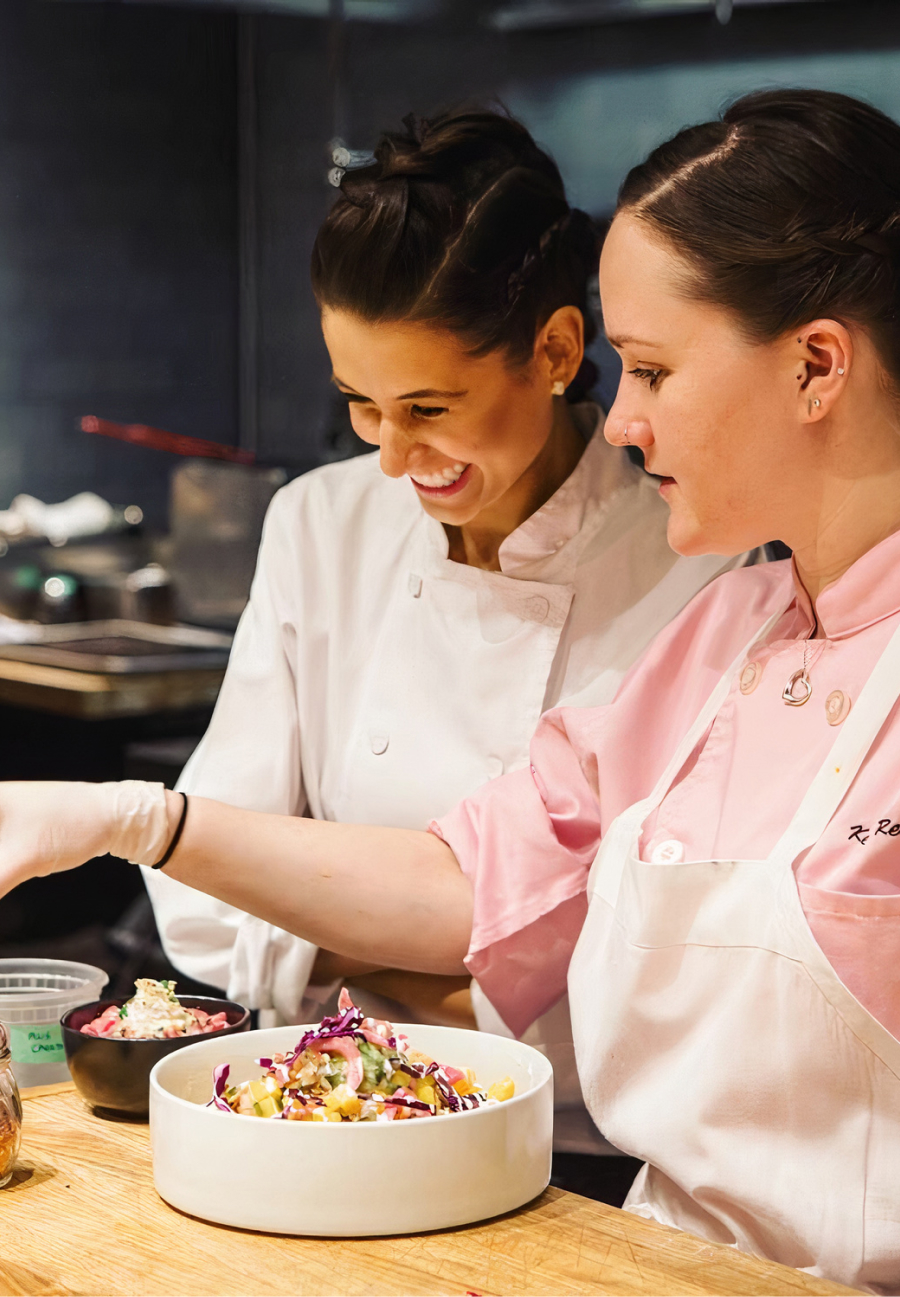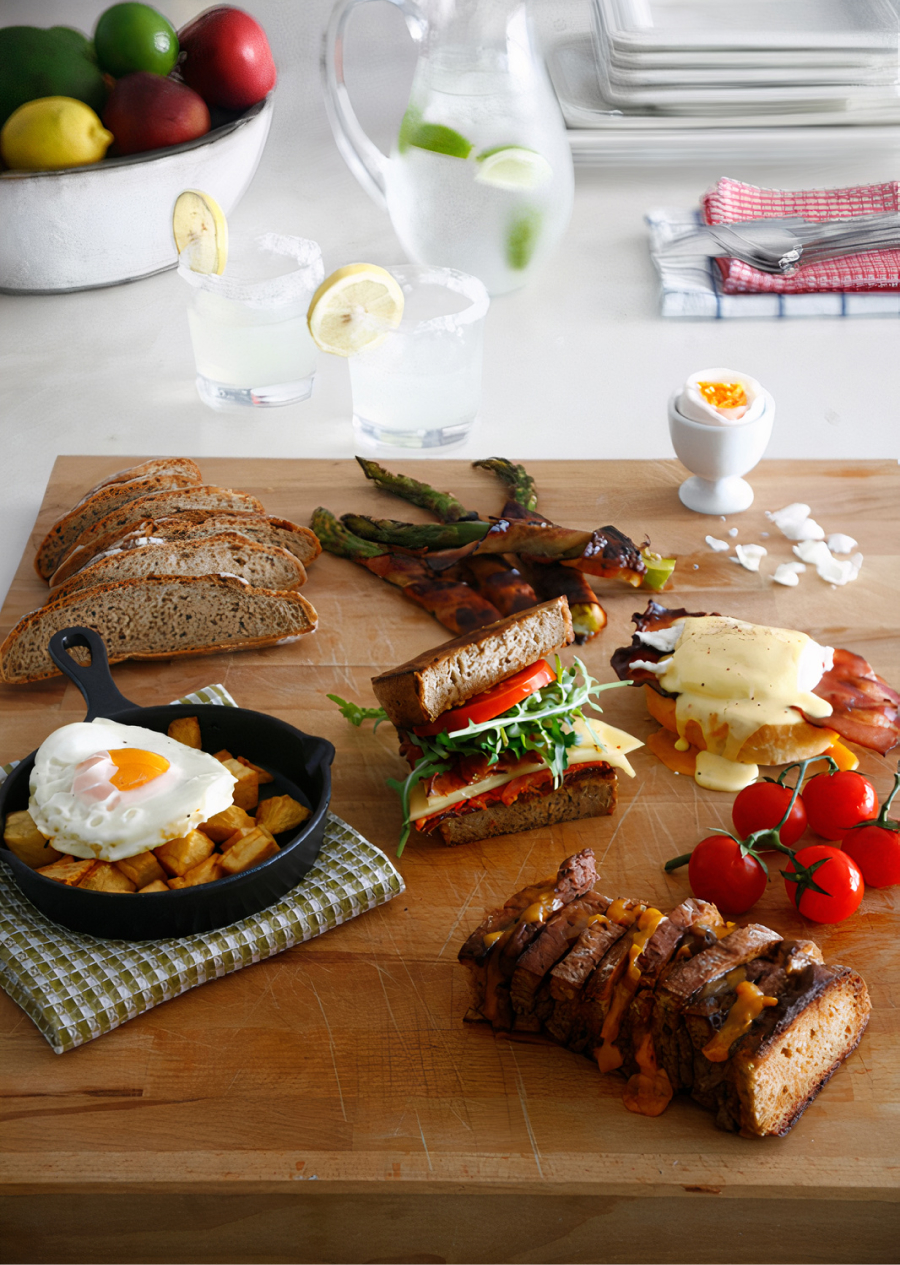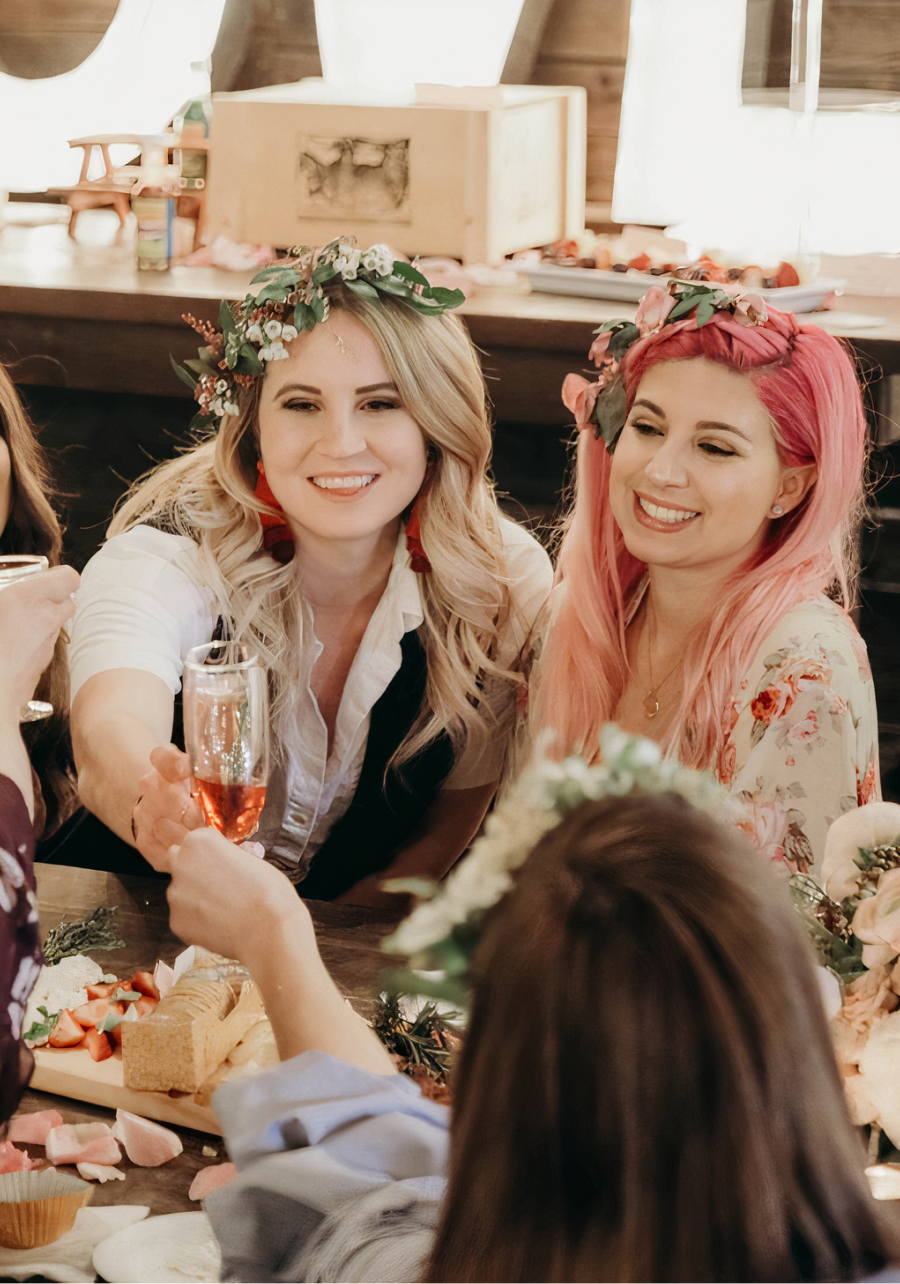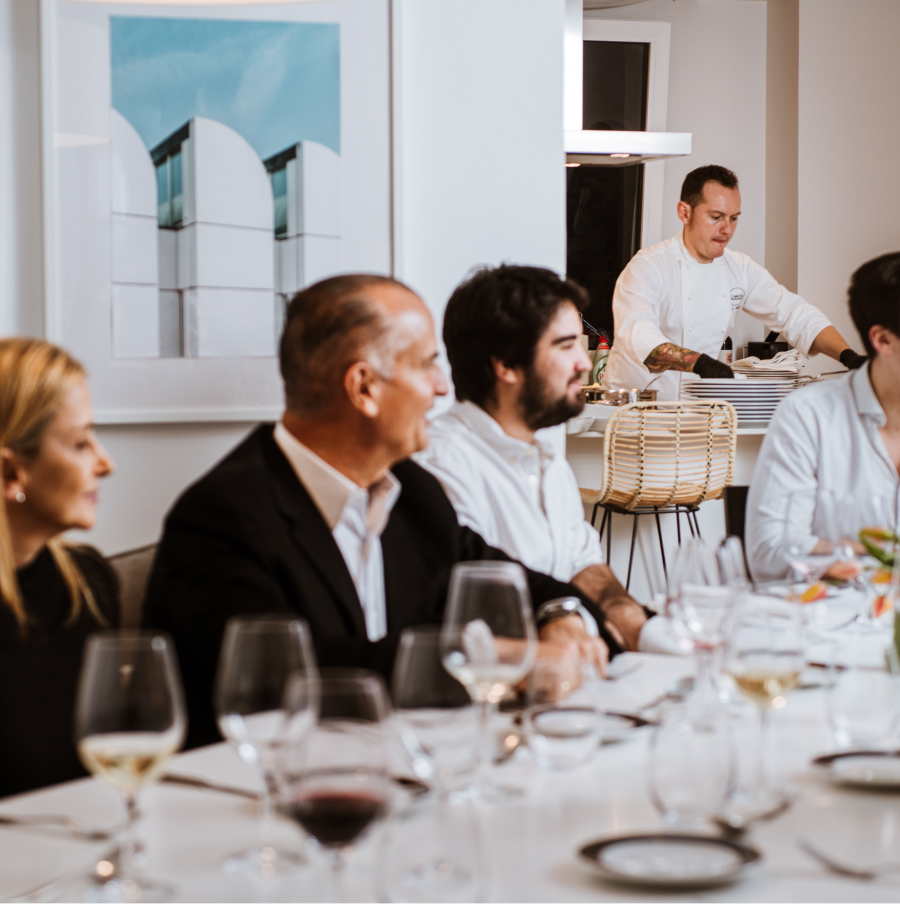 Personalize your request
Share with us the details of your dreamed meal, including type of cuisine, preferences and intolerances.
Receive menu proposals
Our chefs will design menus based solely on your wants and needs.
Get chatty with your chefs
Dont be shy to exchange some messages with your chefs until your perfect menu is ready!
Book your experience
Once you are happy with your choice, submit your payment to secure your experience.
Enjoy!
All there is left to do is counting down the days till your culinary experience begins!
Find your chef
Customize your request and start talking with your chefs.
More than
200 guests

have already enjoyed the experience
4.21
Average score based on

36 reviews
4.27 Chef
The guests in Azerbaijan have scored the experience with their Private Chef with a 4.27.
4.17 Food quality
The quality of the menus cooked by our Private Chefs in Azerbaijan received an average score of 4.17.
4.11 Presentation
Not only taste counts! The presentation of our Private Chefs dishes has received a 4.11 average score.
4.38 Cleaningness
The clean up of the kitchen and dining area in Azerbaijan has been scored with a 4.38 on average.
Priscila Montelongo Elizondo - Dec 04 2023
Excelente chef muy buen servicio
Rebecca Saniga - Dec 04 2023
Akad was amazing! He surpassed every expectation we had and was a delight to deal with throughout the whole process. The food was amazing and there was so much! We all have very happy tummy's by the end of the meal. He was super professional and when he left the kitchen was cleaner than when he arrived! We would definitely recommend and would love to be a return customer for our next event!
Rachel is a clearly a professional. Don't muck around and just book her if you're in the area and need help just arrange her to sort you out.
Deborah D'netto - Dec 04 2023
Marcello was excellent! Delicious food, prepared to suit our timings. We had a lovely experience and would highly recommend. And I think our kitchen was left cleaner then when he arrived!
Great evening, Georgio was excellent throughout, and very professional. The food was trolley exceptional would highly recommend.
Chef Álvaro and his colleague made us the most delicious and engaging meal. The ingredients were of exceptional quality and sourced from across Spain. Álvaro was attentive, professional and brought a great laugh and smile to the meal. Would highly recommend.
John Richards - Dec 04 2023
Tori and Randall were a good team, We were on a 1 week beach trip with 15 people. Tori-Randall were punctual, the food was excellent, we had a lot of changes during the week in the no of people being served and Tori/Randall were very accomodating. We had two birthdays and had cake/ice cream/candles for both; and a special last-evening dinner. Everyone was impressed. We will use them again when in the MB area.
Chef Lee was amazing and everything was absolutely wonderful!!!
Katherine Stringer - Dec 04 2023
Chef Miles was incredible. The food, presentation, and overall experience was a 10/10. I cannot wait to use Chef Miles again
Eric P. Littman - Dec 04 2023
Chef Andres prepared an amzing meal and was very profressional. Would higly recomend him to anyone
Eli was an excellent chef. We had a large group for a Christmas party and the food was so creative and fantastic! A elevated culinary experience. We enjoyed learning the inspiration behind each dish. Would definitely recommend him for any event.
Chef John, we can not thank you enough for the incredible food! The entire experience was amazing! Everyone enjoyed dinner and they are still raving about it. If you're looking to take your gathering to a next level you definitely need to hire Chef John!
Conni Nelson - Dec 04 2023
This was my first experience with hiring a private chef and this website made it so easy! I will definitely recommend this to anyone who asks and highly recommend anyone skeptical about doing this, to go for it!
Loula Maniscalco - Dec 04 2023
Chef Max was absolutely amazing. I would highly recommend him for any event. We had a party of 6 and everyone raved about the food. He left our kitchen spotless
Sabah Mirza - Dec 04 2023
Chef Dave and his wife Melanie were fantastic. We've had many private chef experiences and this was far and away the best. Attitude, stories, food presentation and above all creativity and taste. Everyone has been raving! So pleased.
Albert Gabriel - Dec 04 2023
Caila Holms did an outstanding job in every area of the service. She came prepare, started serving food in no time. The food presentation was artistic and pleasing, each food course tast was superb. She explained each plate content, how it was prepared and special touches added to enhance the flavour. At the end of the dinner, the kitchen was left as clean as it was brfore she came. Caila it a talented chef with a special touch in every aspect, we recommend her and will not hesitate to request her again.
Rocio Mourelle - Dec 04 2023
Espectacular la cena que nos preparó Álvaro. No puedo ponerle ni un pero. Estuvo super atento en todo momento a nuestras peticiones y disfrutamos mucho. Para repetir!
Mara Laplace - Dec 04 2023
Chef Fernando has been a dream. We had to change some dietary restrictions last minute and nothing was a problem for him. The menu was amazing and everything tasted incredible. Everyone at the table couldn't stop talking about it.
Ramneek Aujla - Dec 04 2023
Chef Jayne Dunsmore exceeded our expectations! She arrived in time and very well prepared and had all the courses out on time with an amazing presentation! My guests had different food preferences and allergies and Jayne created the perfect menu to meet individual food preferences! I will definitely have Jayne over again soon!! I rate the overall experience and food an easy 5/5!!!!! Thank you for such a wonderful and memorable night Jayne!!! :)
Personalize your menu
A romantic dinner or a gathering of friends. Traditional dishes or exotic flavours. A fine dining experience or a family-style meal. Every private chef experience is unique! Submit your request and personalize yours.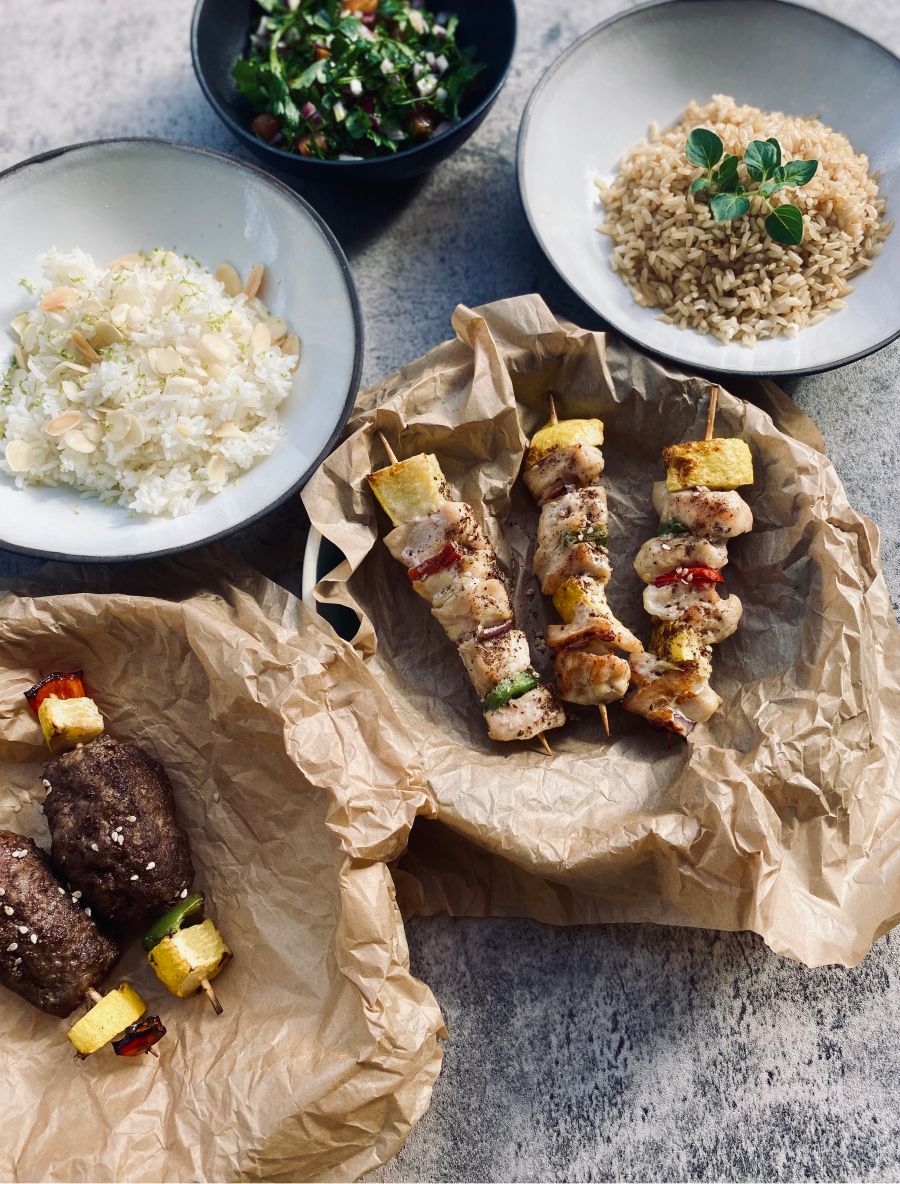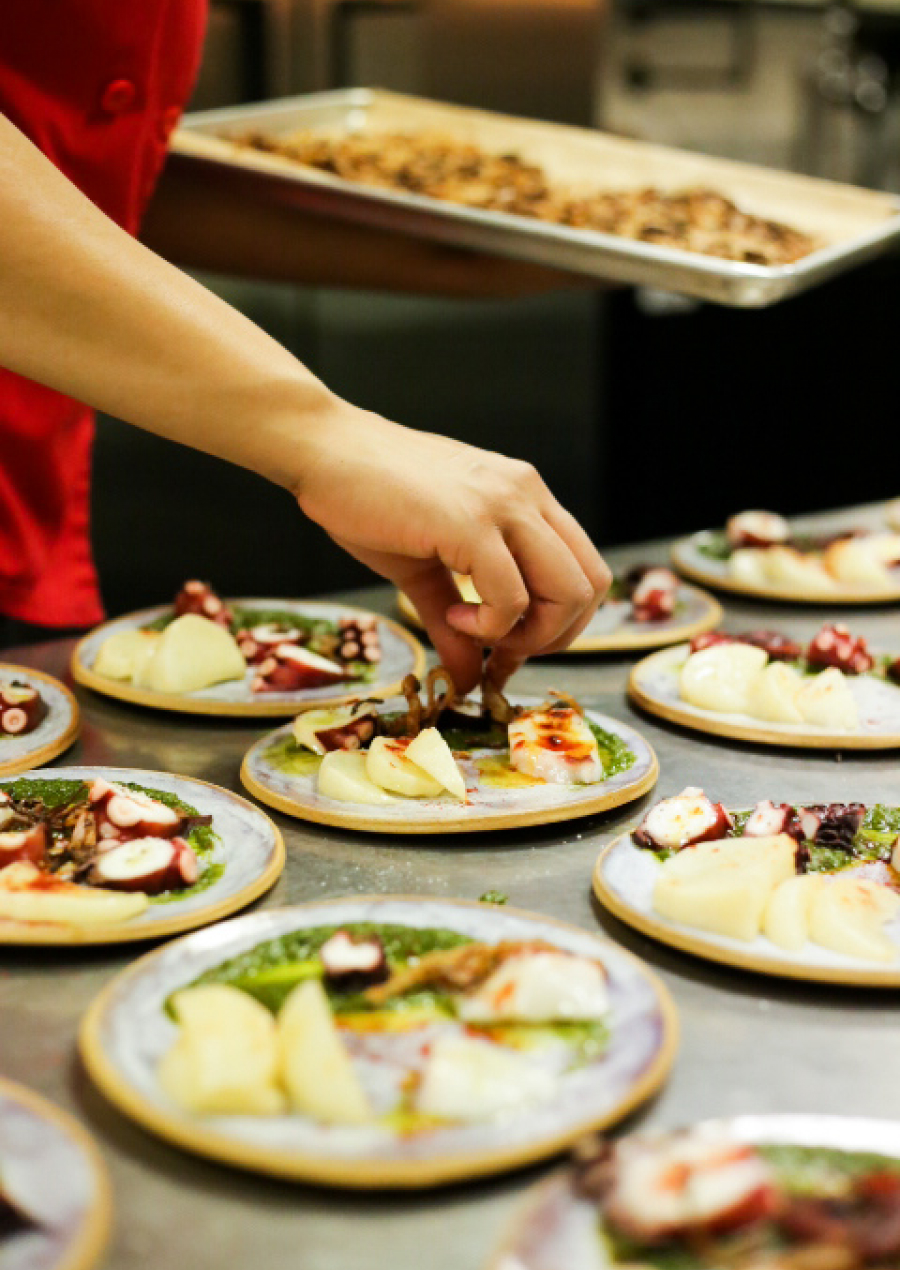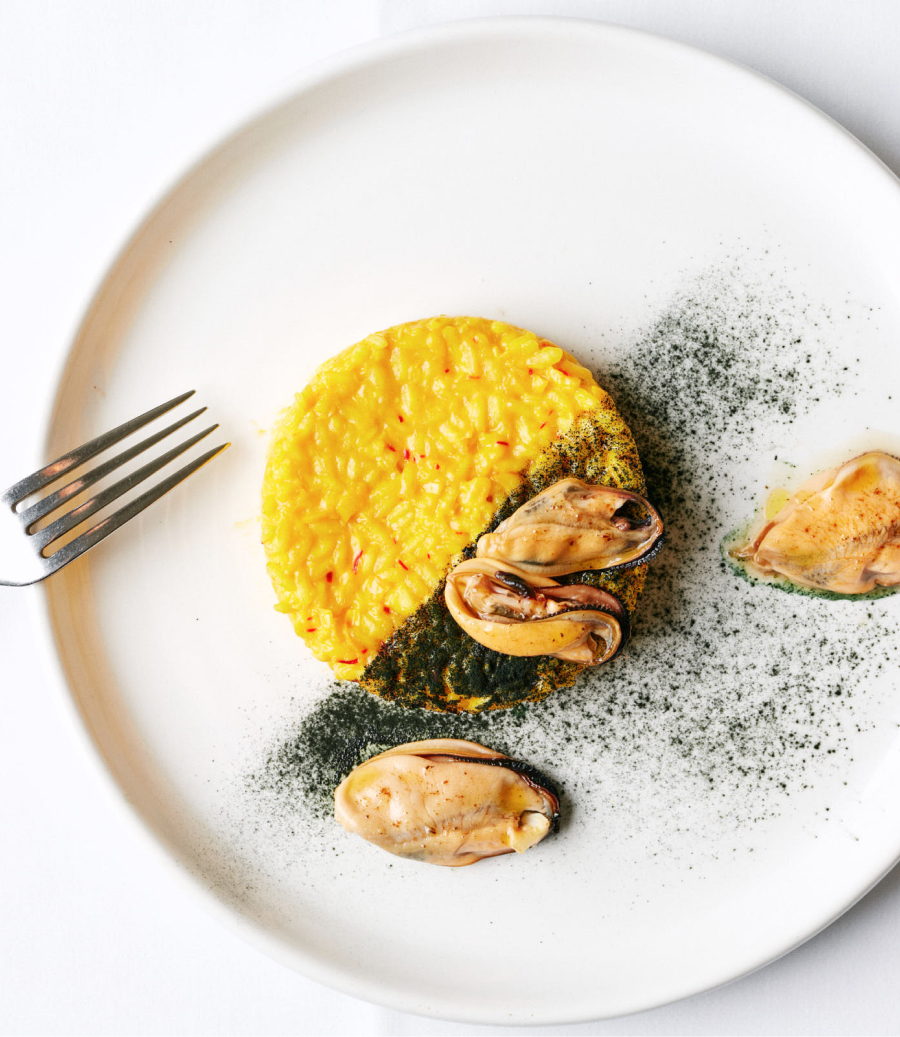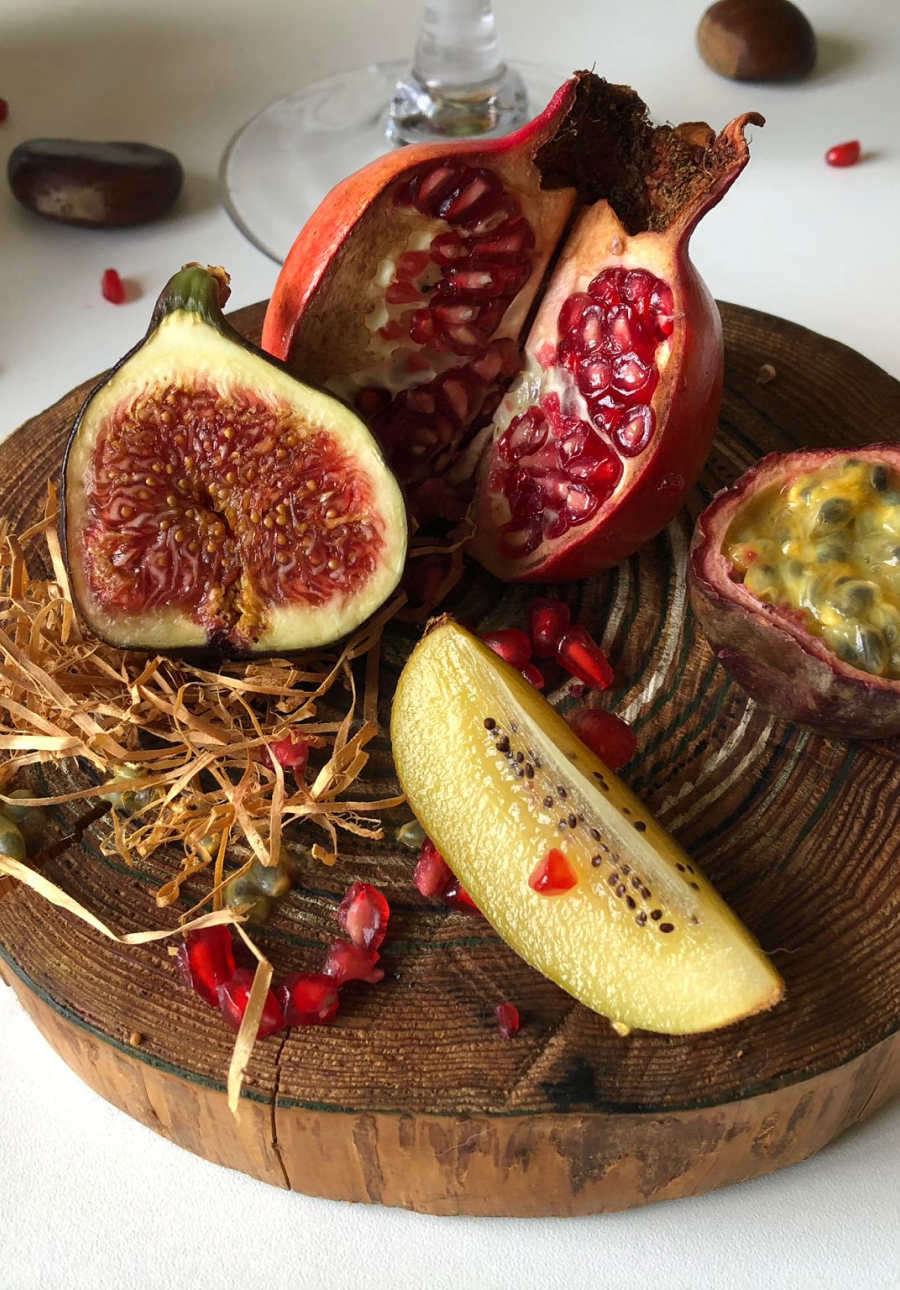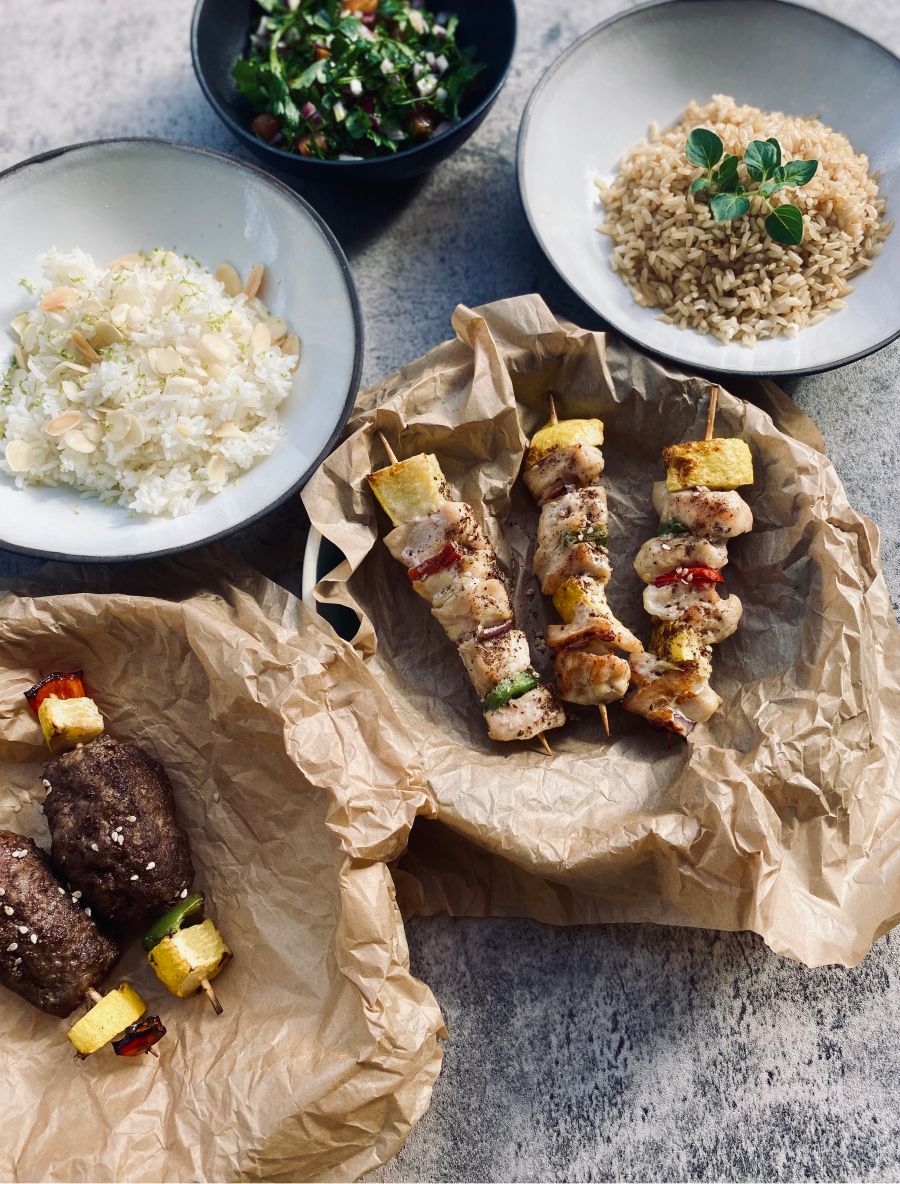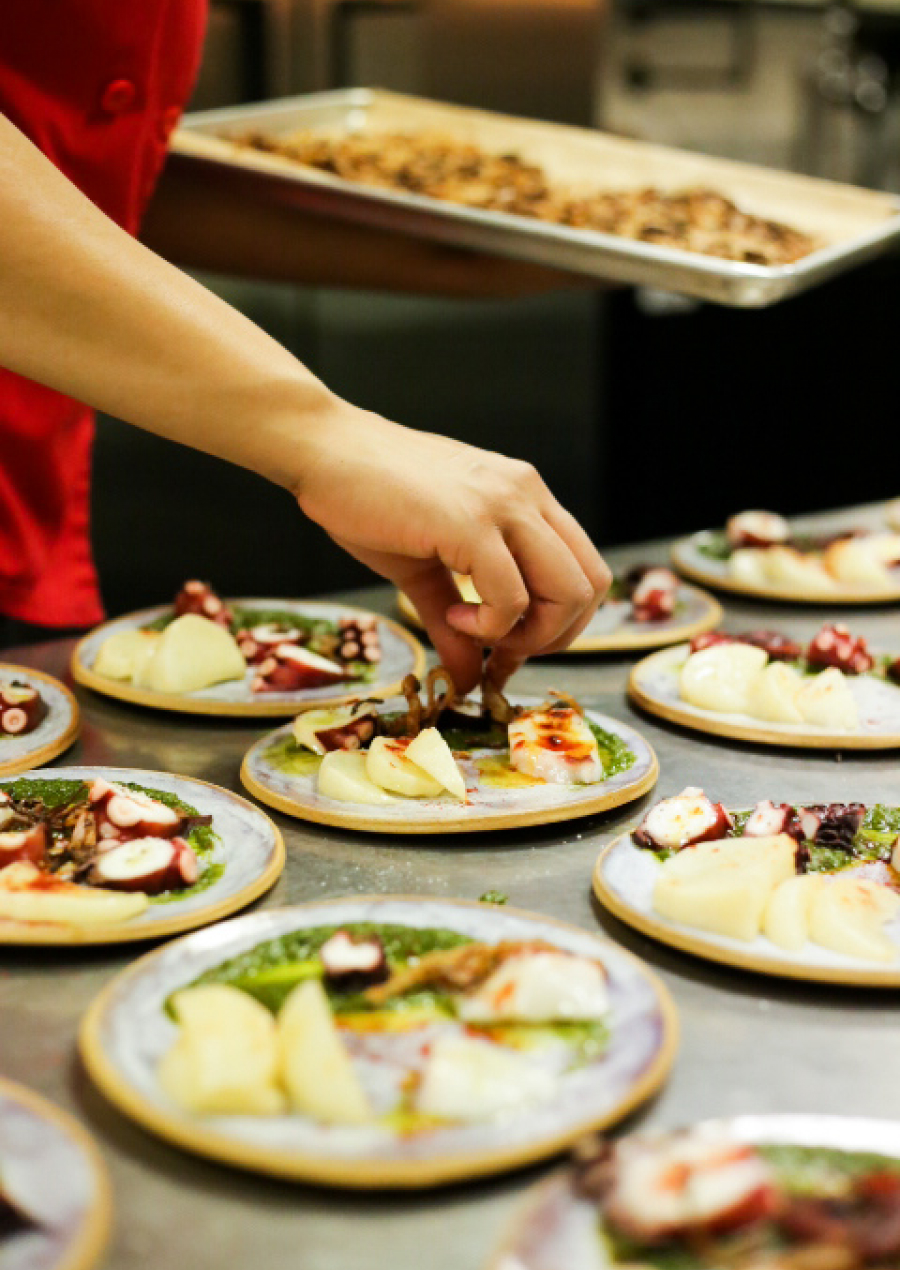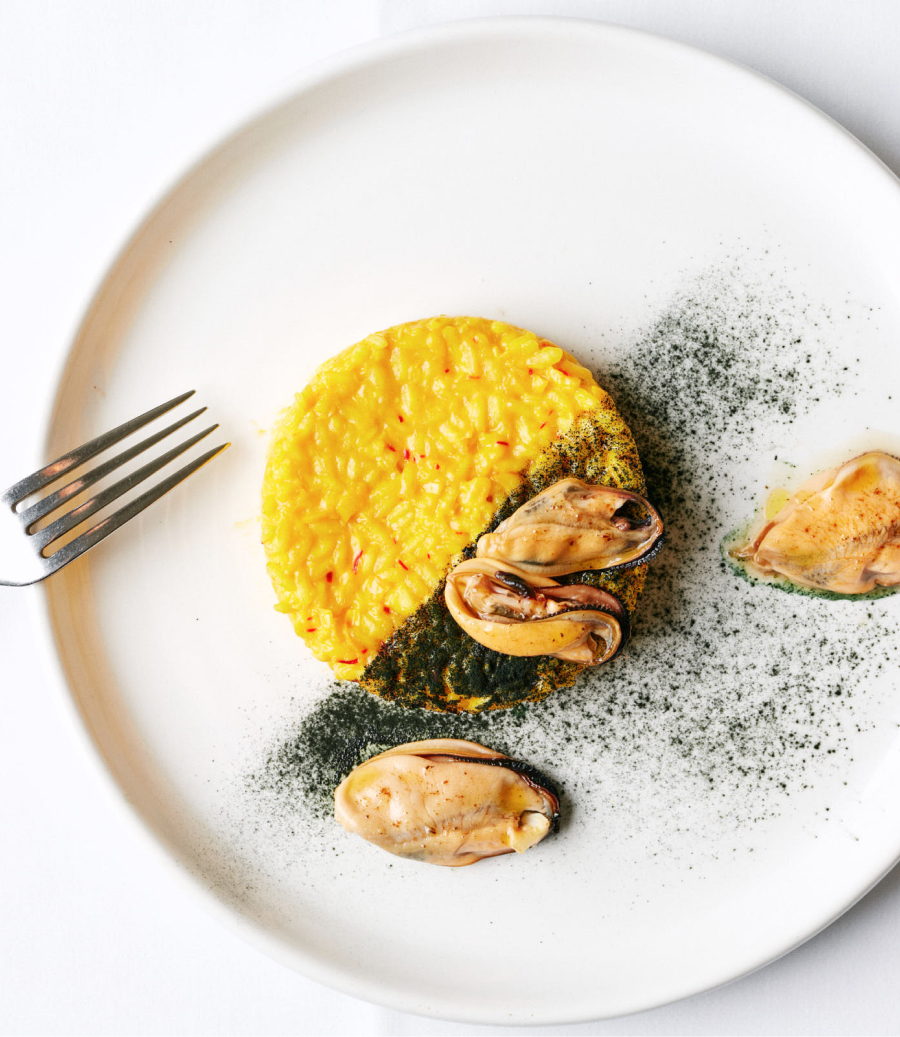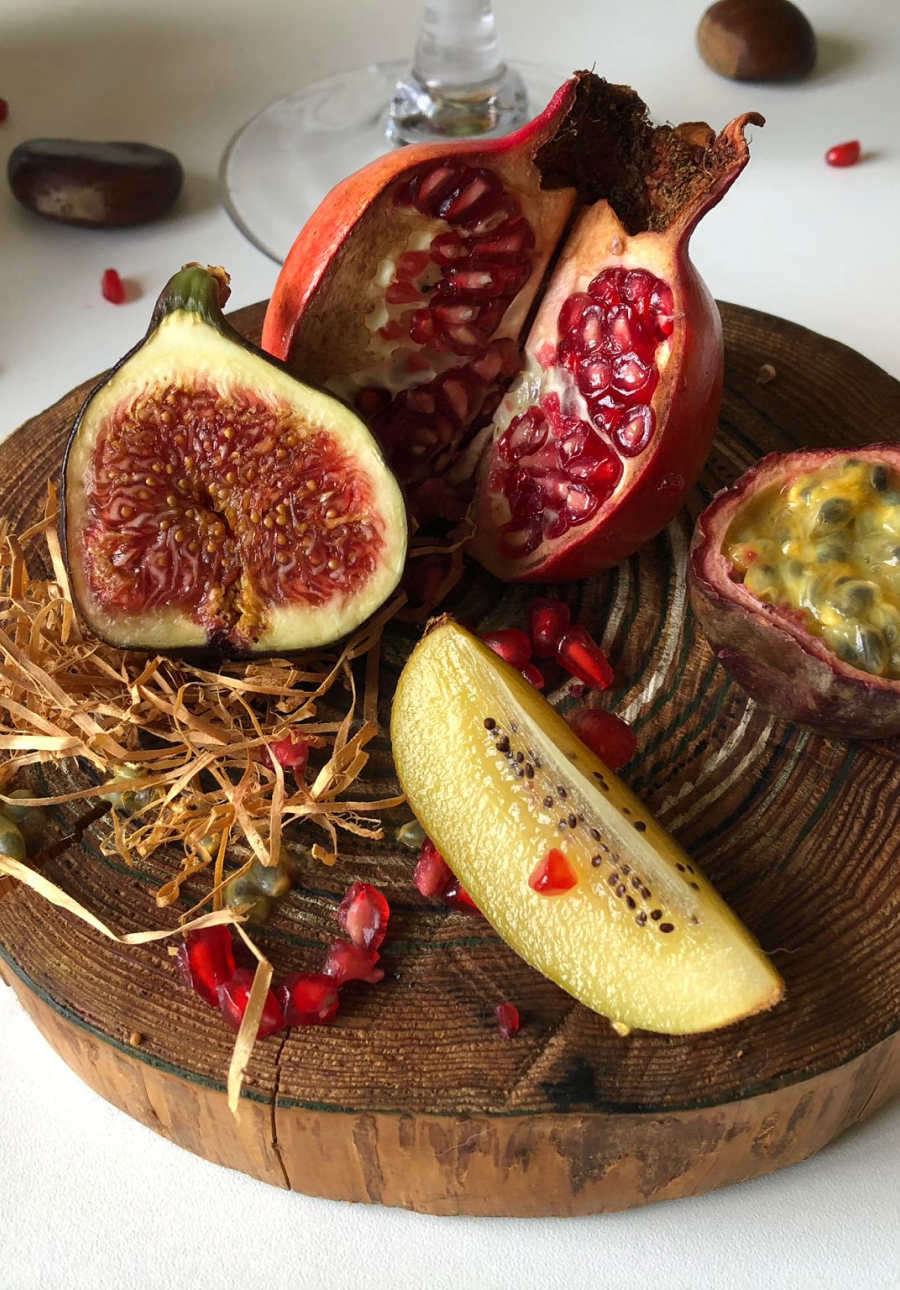 About us
Founded in 2012, Take a Chef began with a deep belief that the best of the culinary talent should not be kept hidden behind the thick walls of a restaurant's kitchen; it should be allowed to shine at the one place where everyone enjoys the most treasured meals- one's own dining table.
+10
years since our launch
2.3M
guests enjoyed our experience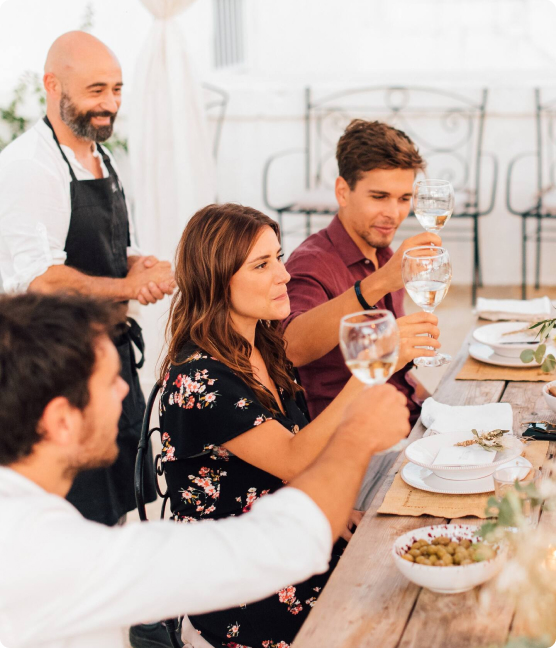 TECHNOLOGY
We're focused on creating a seamless booking experience to foster personalization and connection between chefs and guests.
FOOD
We've curated a selection of chefs based on their expertise and passion to grant our guests access to every cuisine in the world.
HOSPITALITY
We turn chefs into hosts to build meaningful connections with their guests, from the first message till the final toast.
Trusted by industry leaders
With the combination of technology, food knowledge, and love for the hospitality business, we have been able to offer the only global solution in the market to provide high-quality private chef services at any destination, at any given time.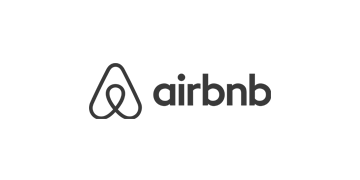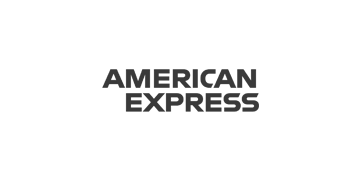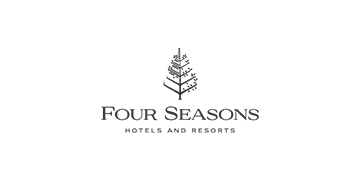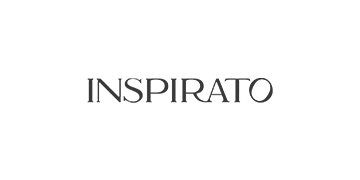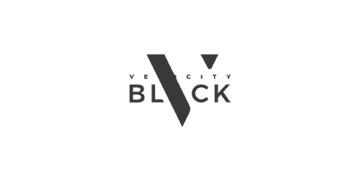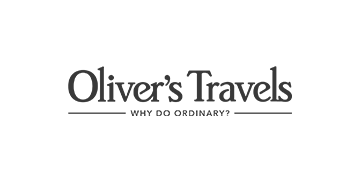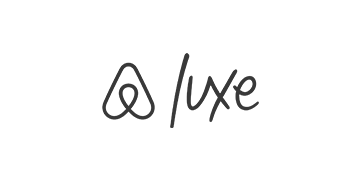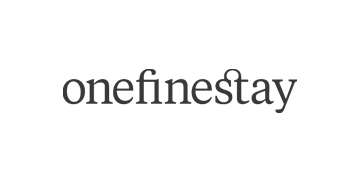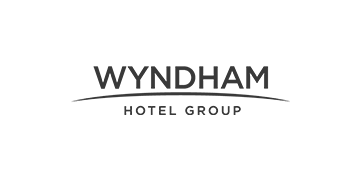 Take a Chef in Azerbaijan
Discover cities of Azerbaijan where you can enjoy our experiences.
Types of services
Discover the services offered by Take a Chef in Azerbaijan.