Private Chef
Enjoy a customized culinary experience with a Private Chef in the comfort of your own home.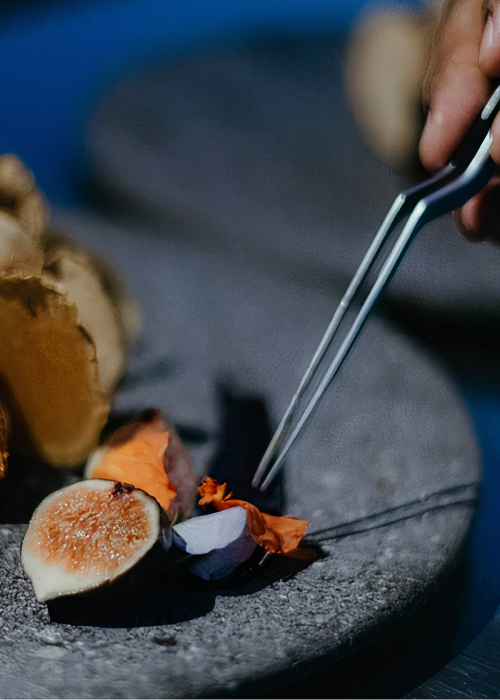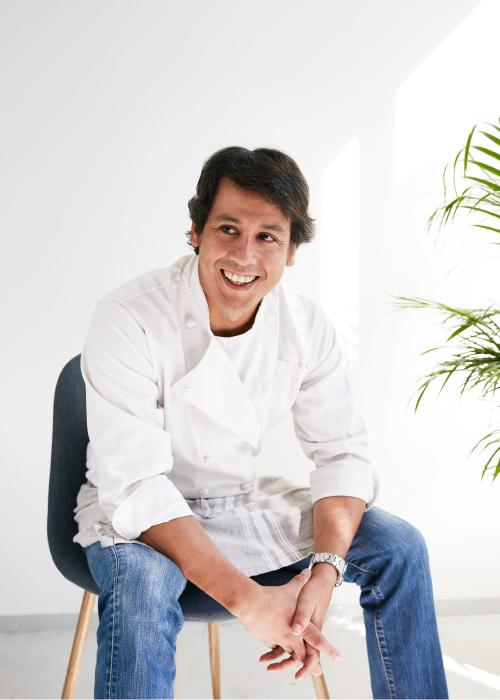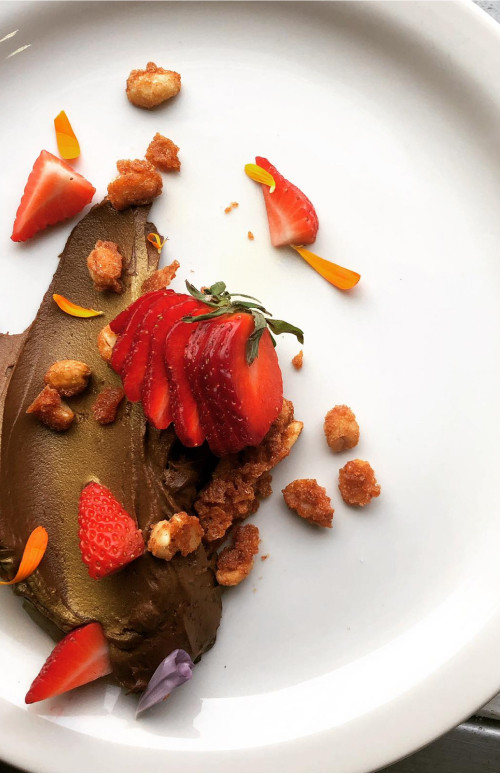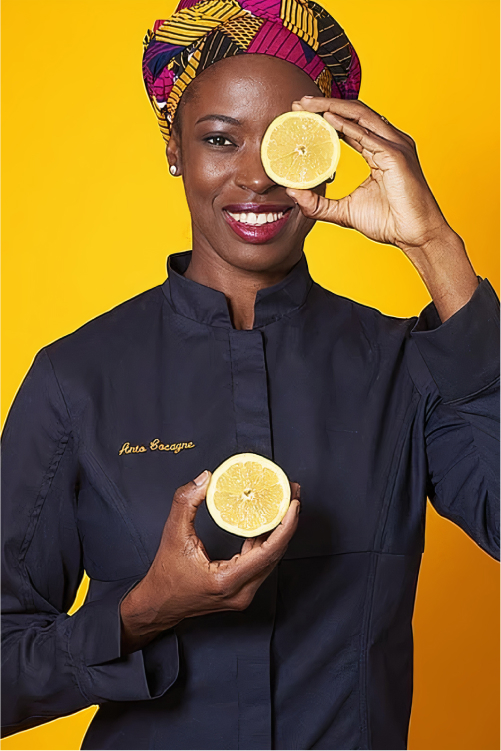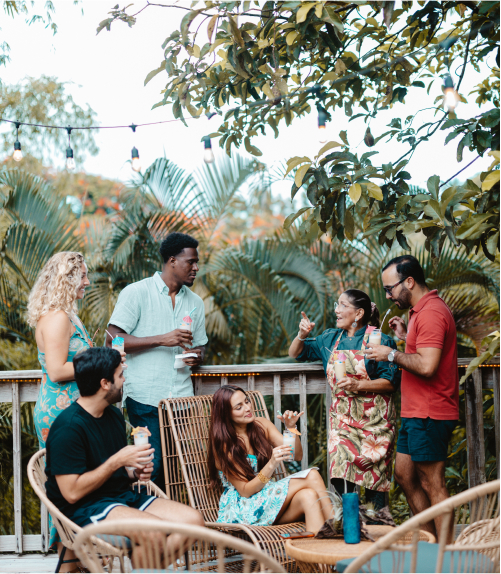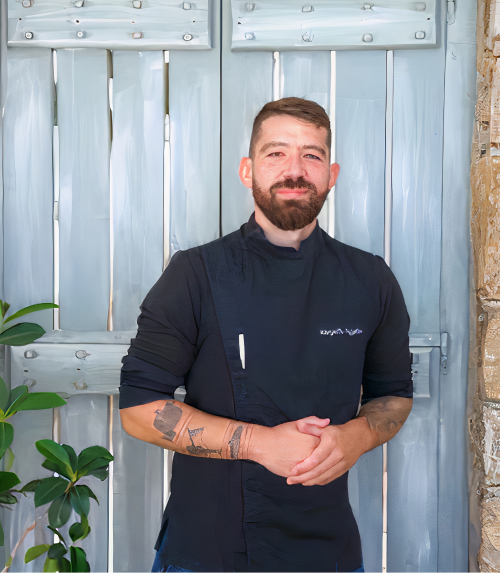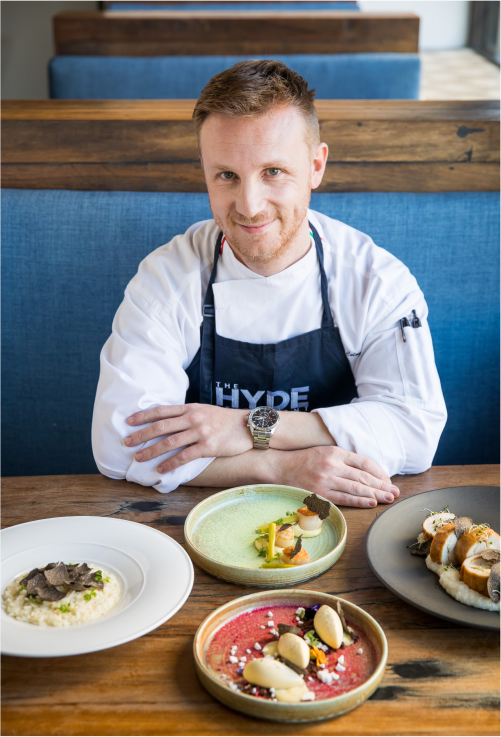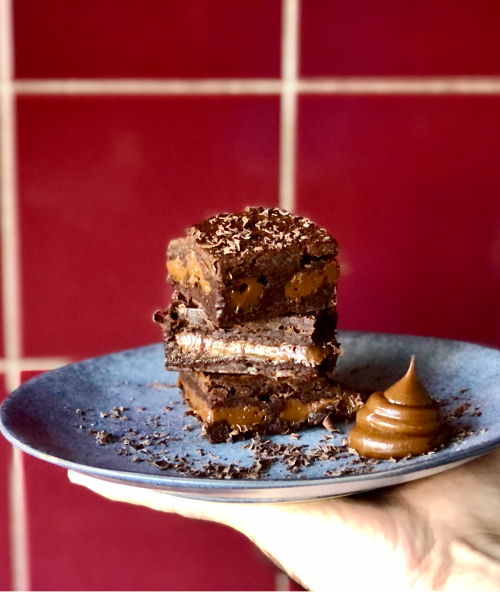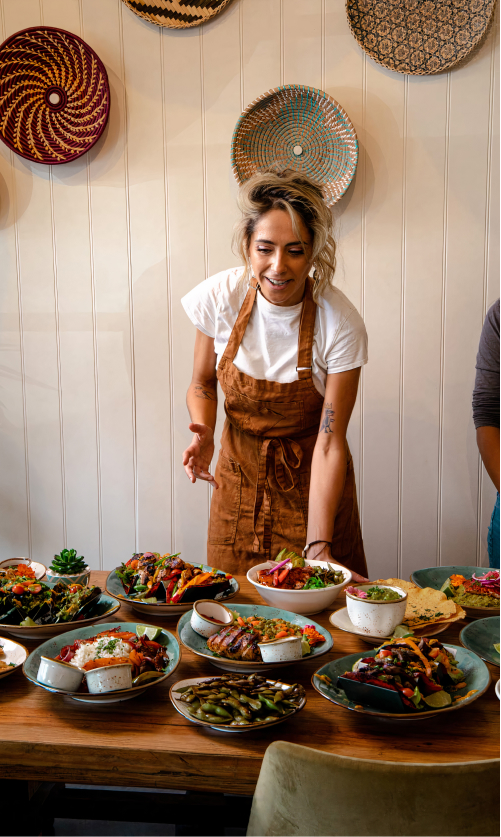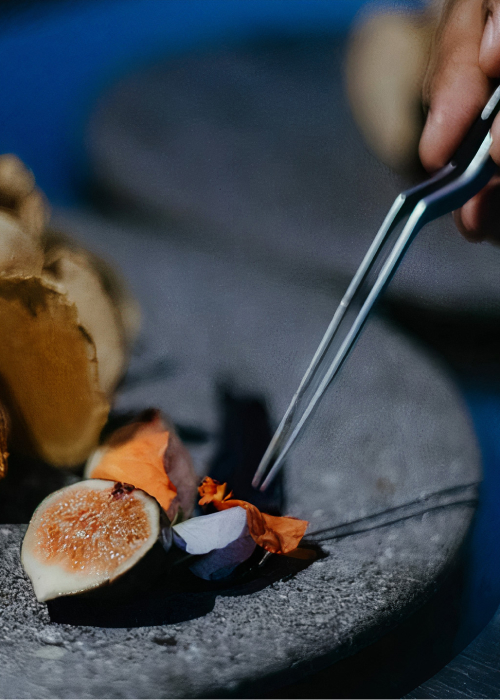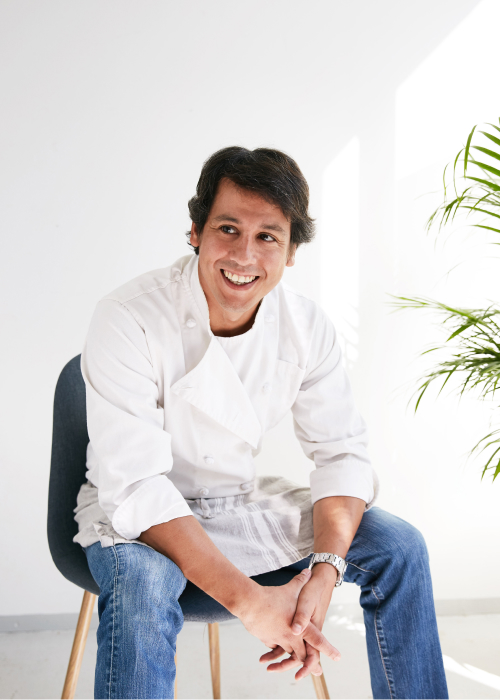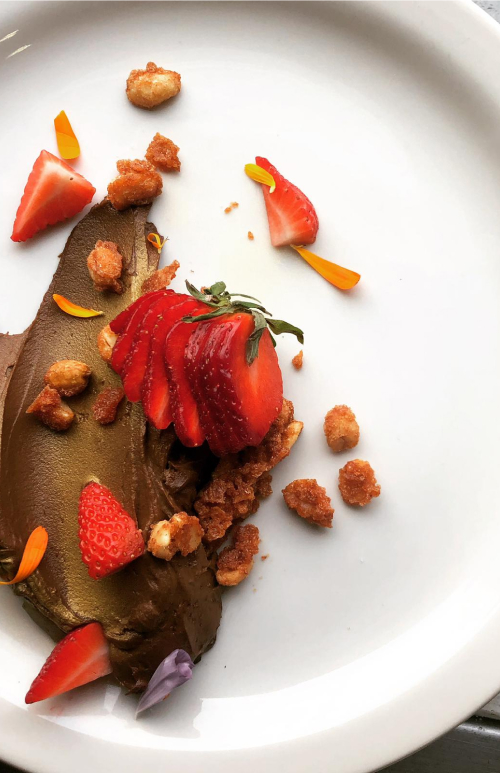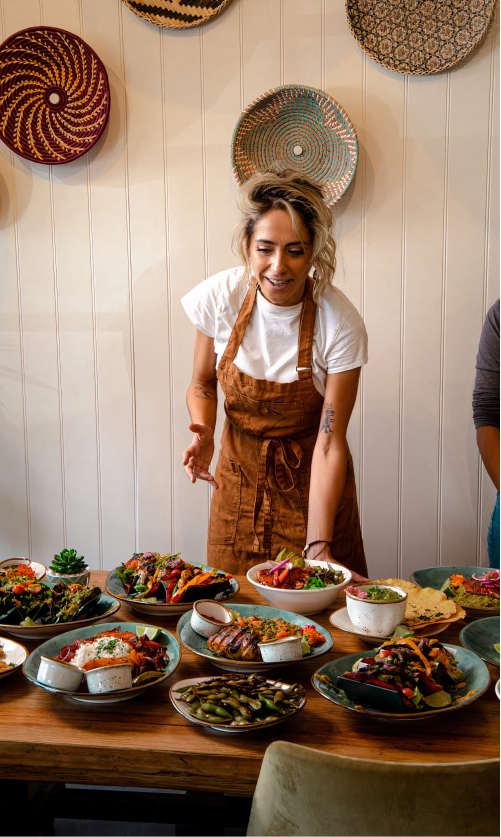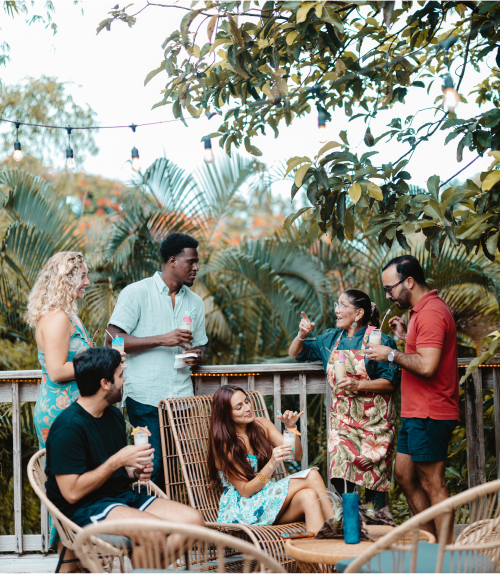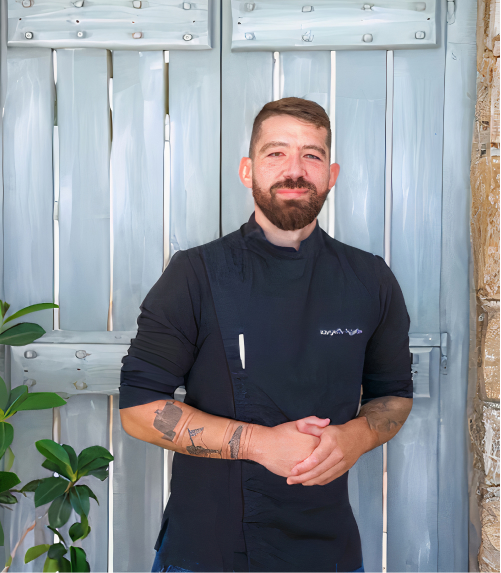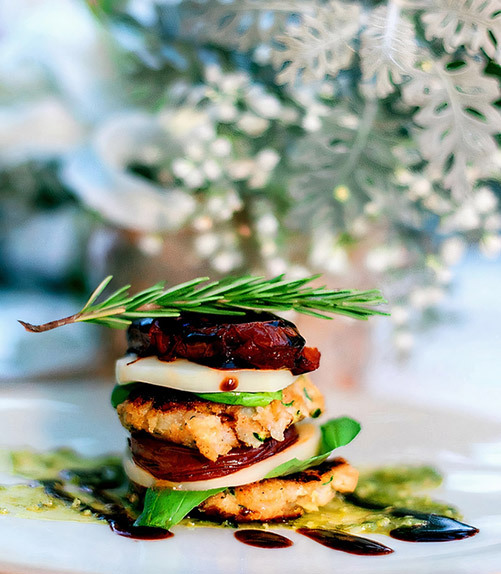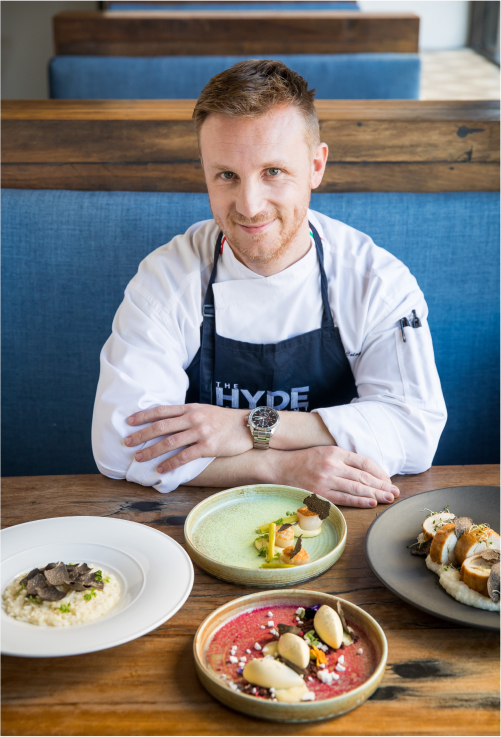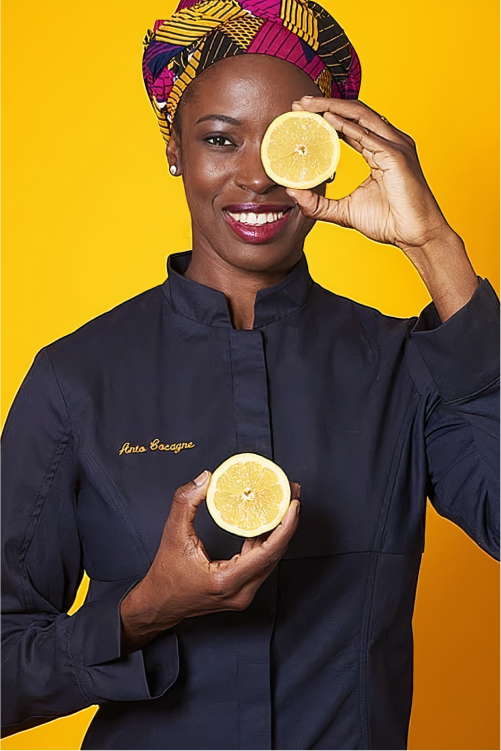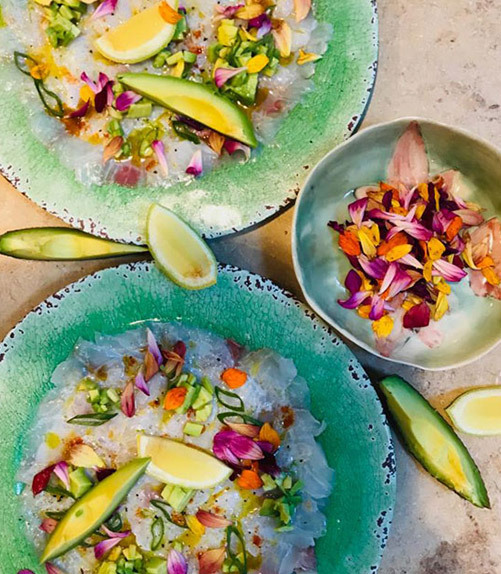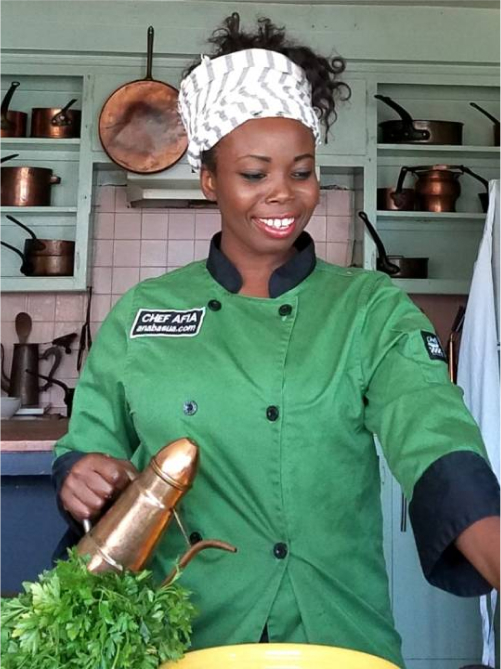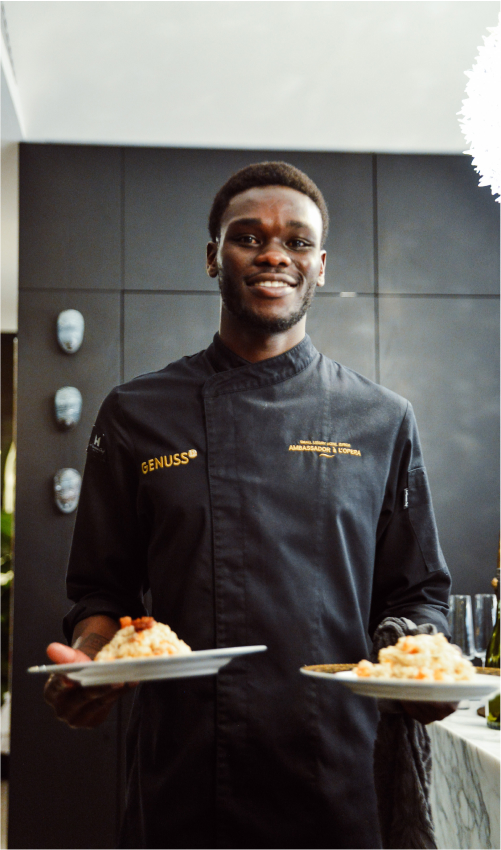 Enjoy the experience
There is no more intimate restaurant than your own home, where you can be at ease with the people you care for. Now, you can bring the magic of a fine dining restaurant to your table, through talented chefs who will tailor a menu to your cravings.
Turn your home into a restaurant and indulge yourself with a unique dining experience at home.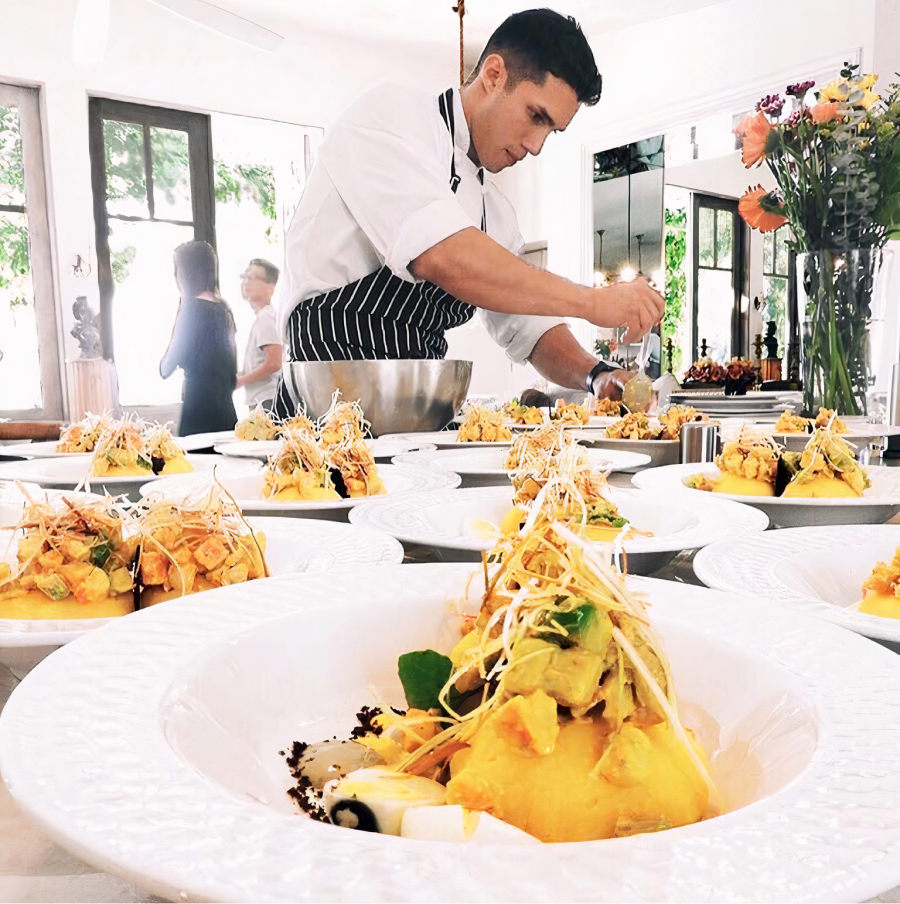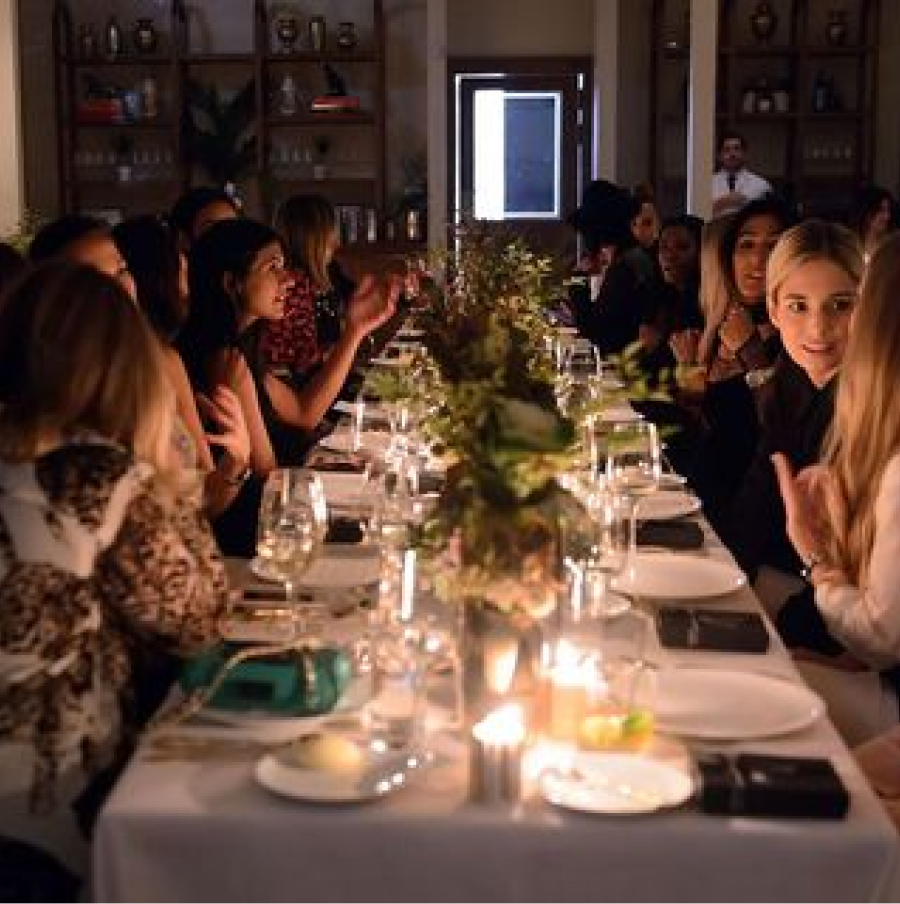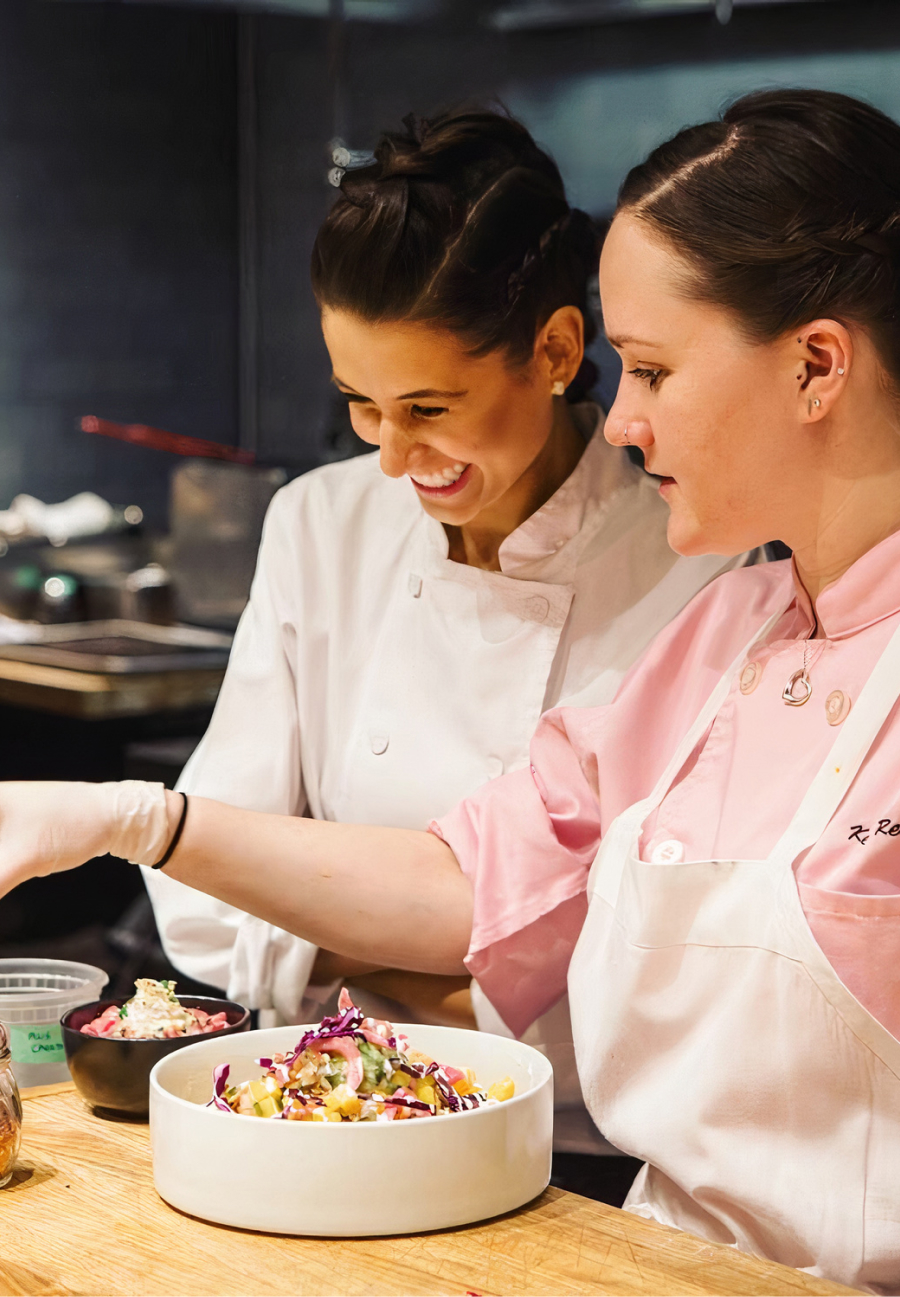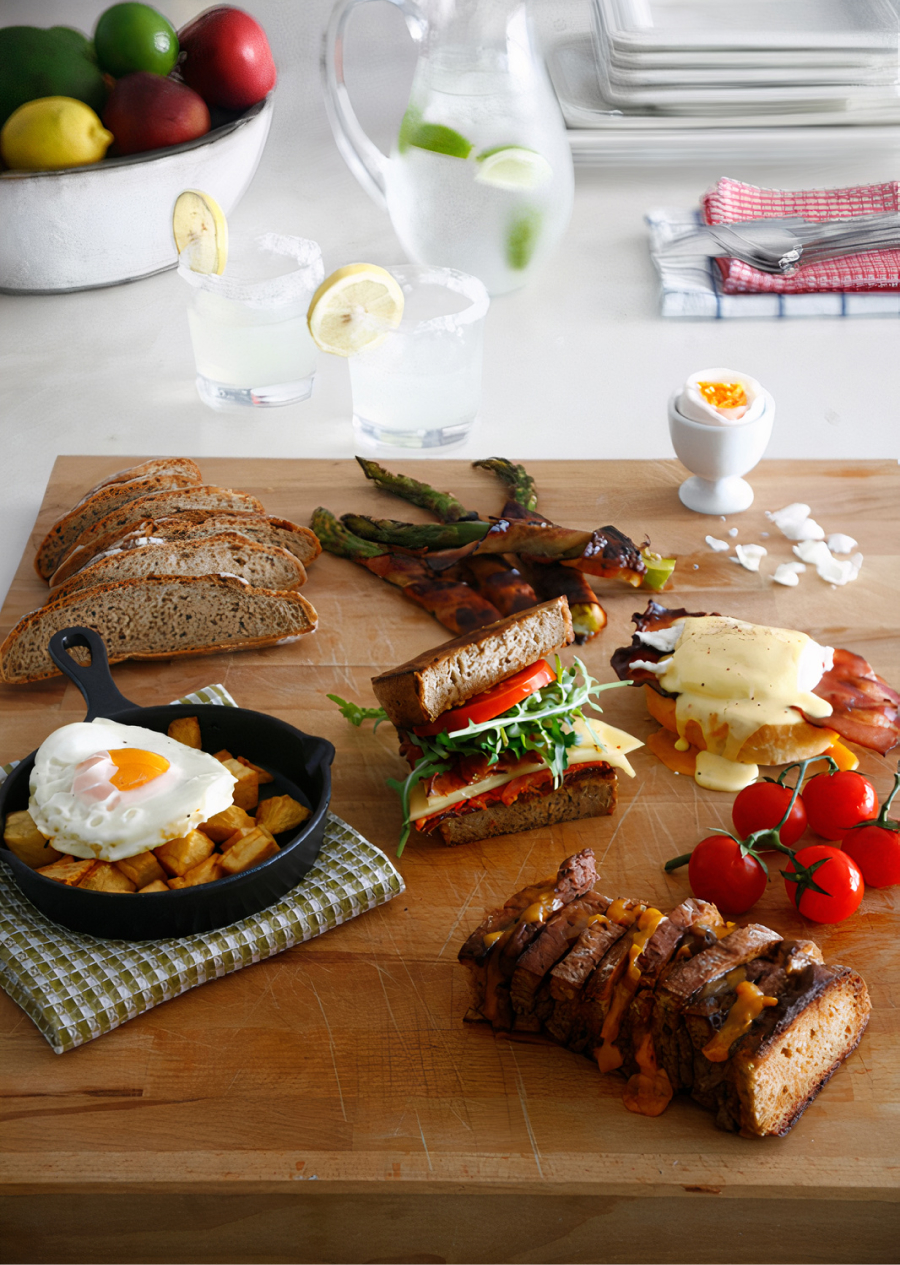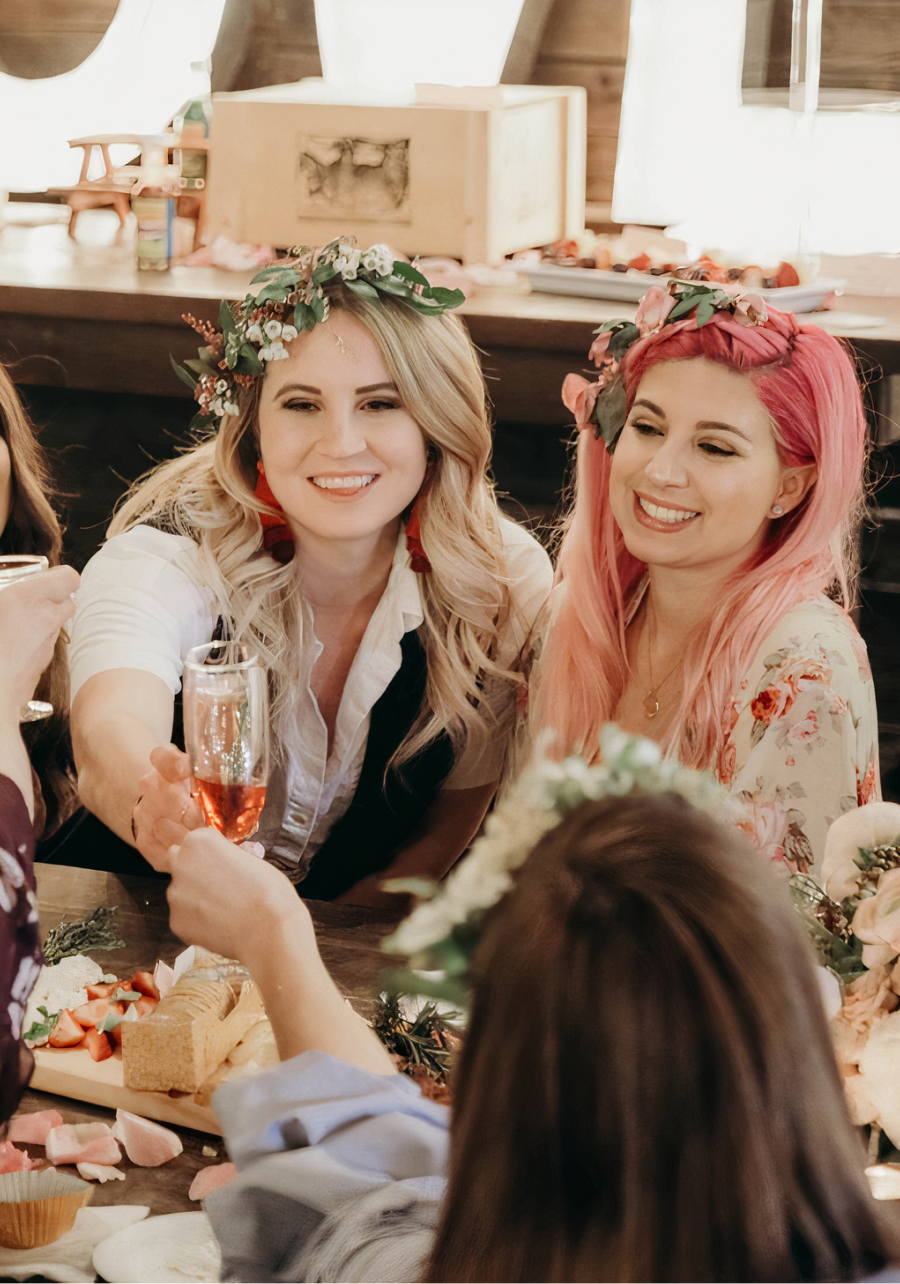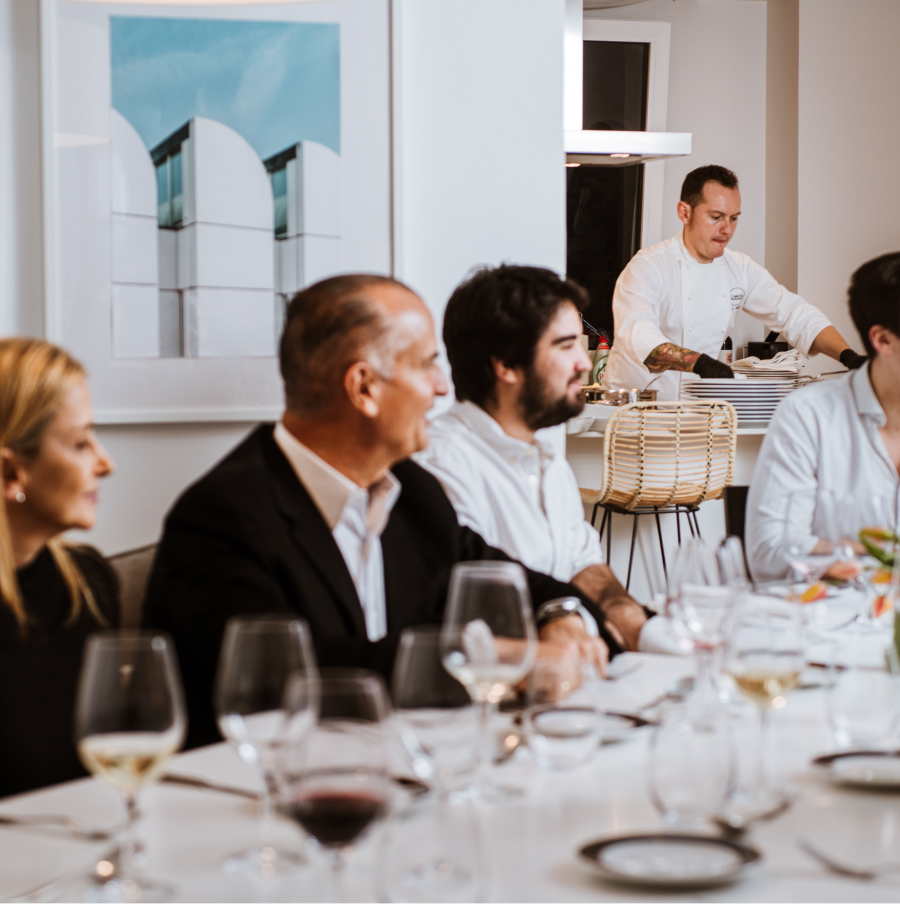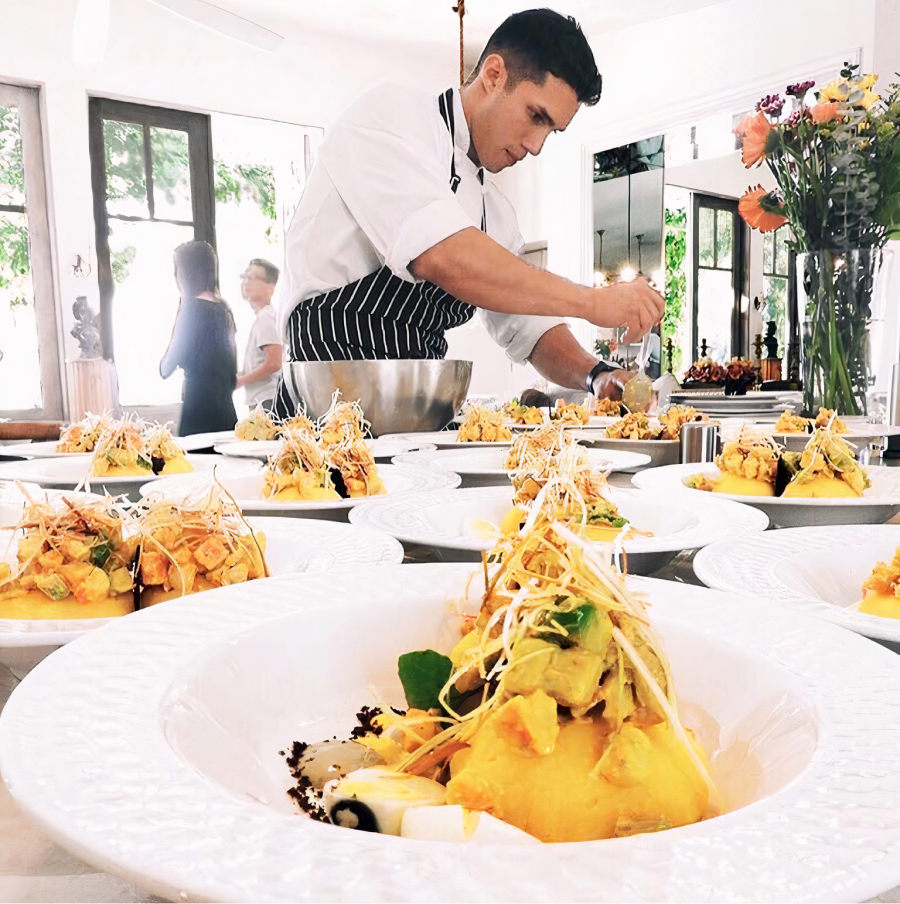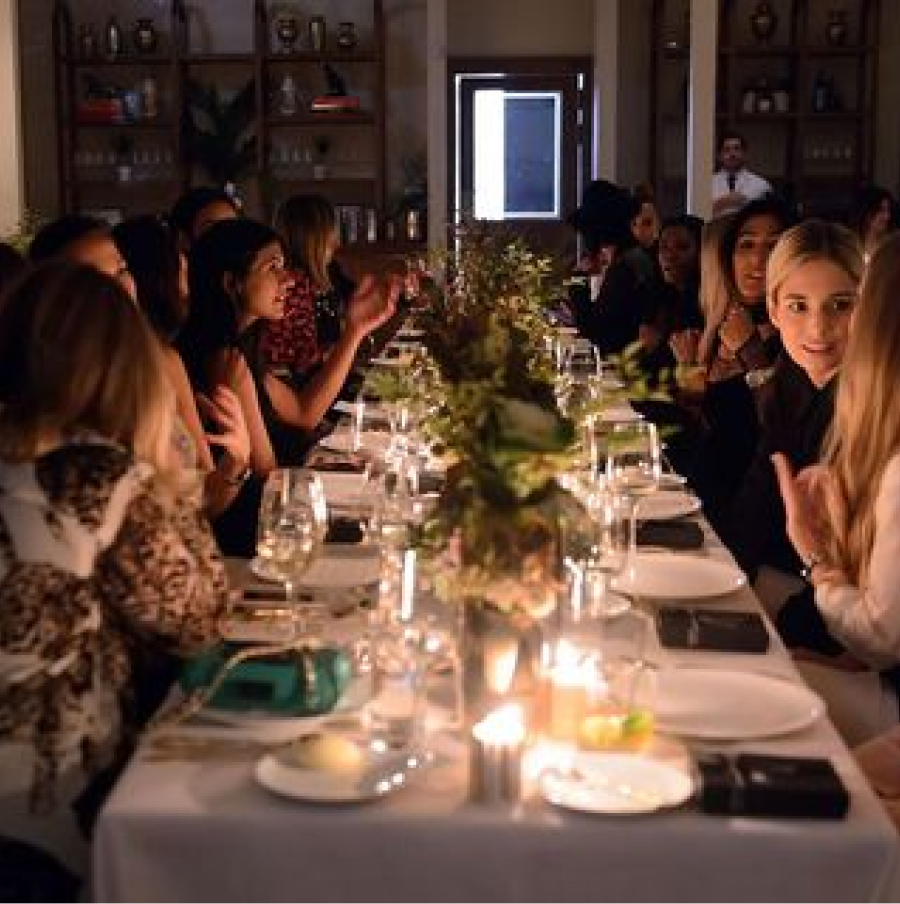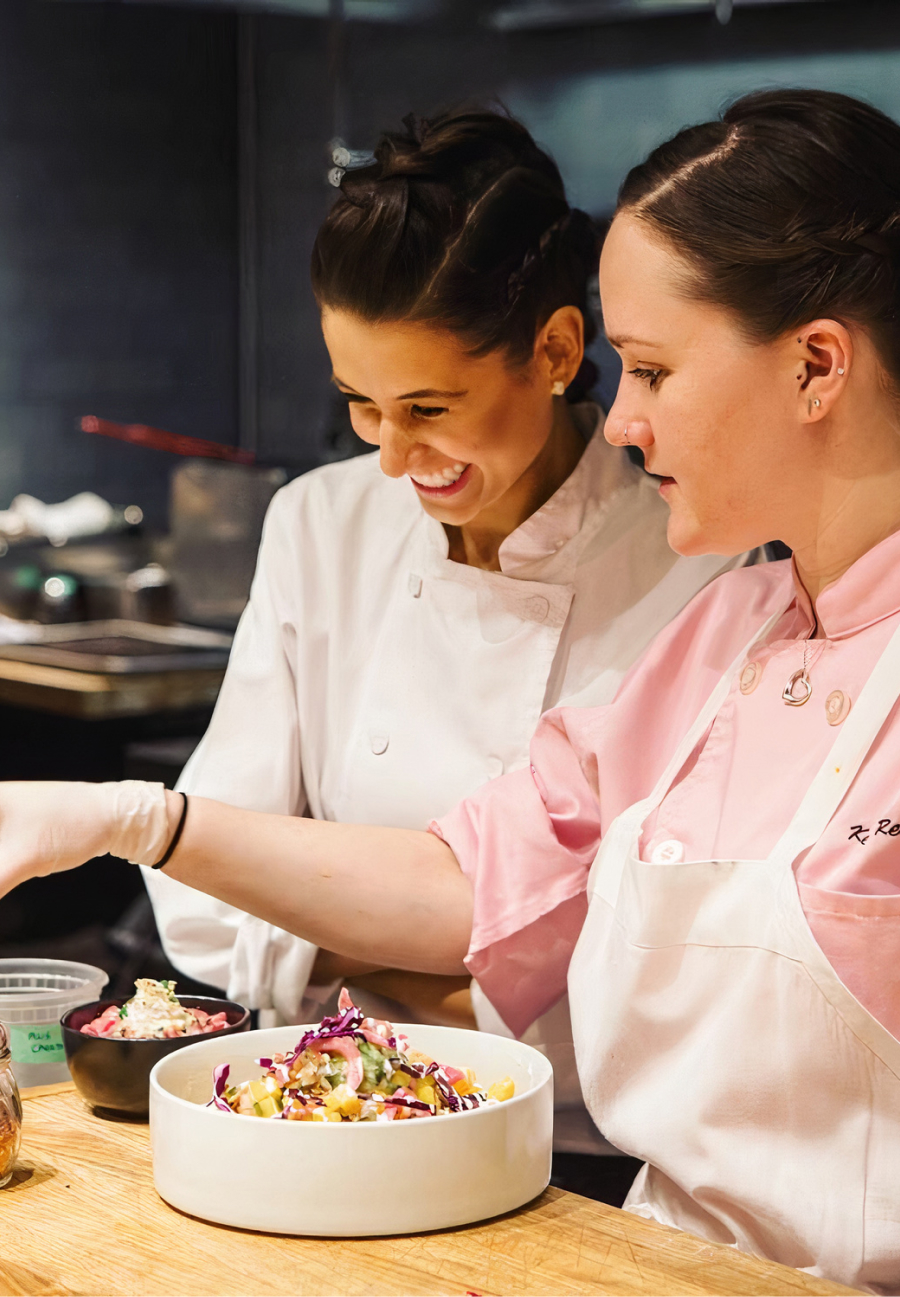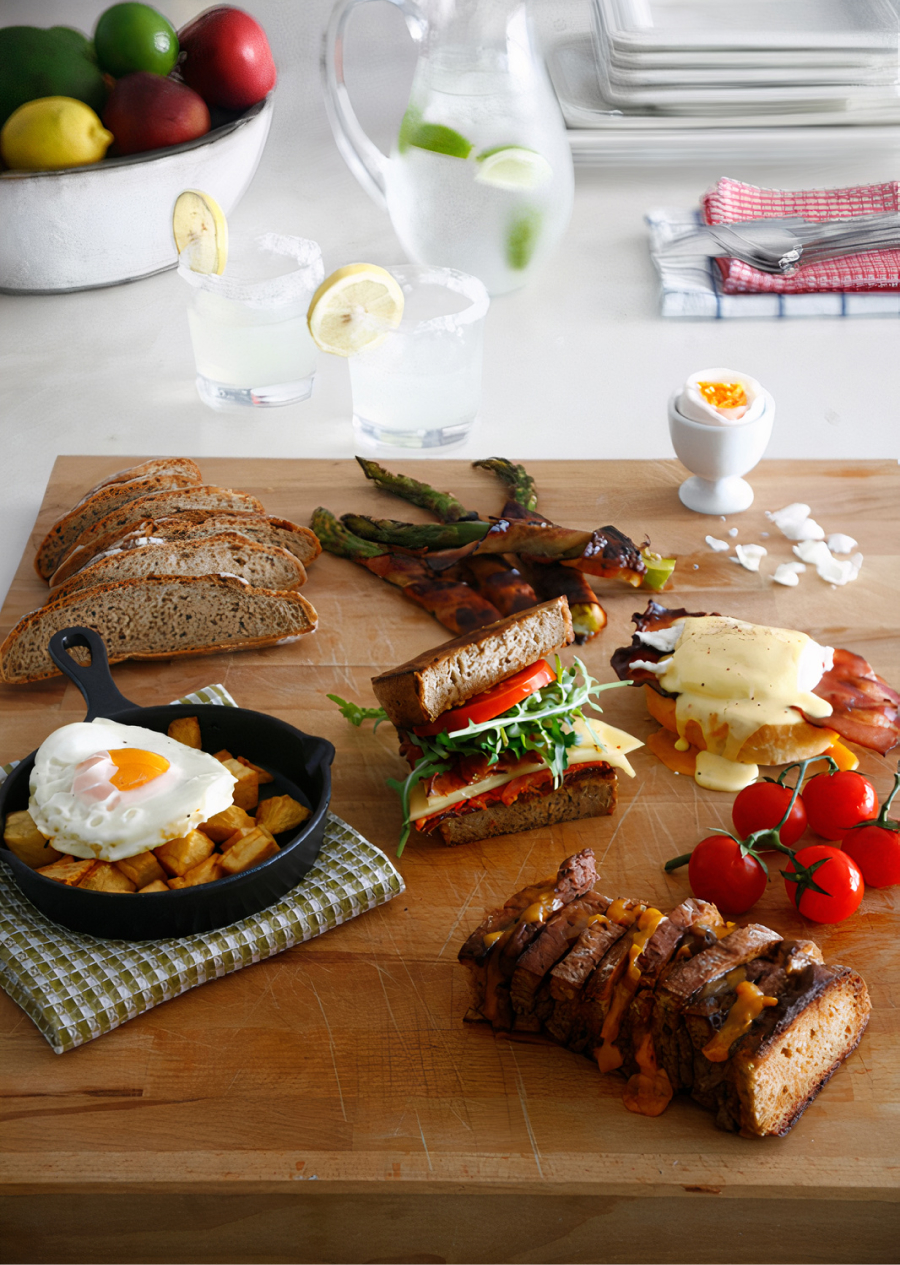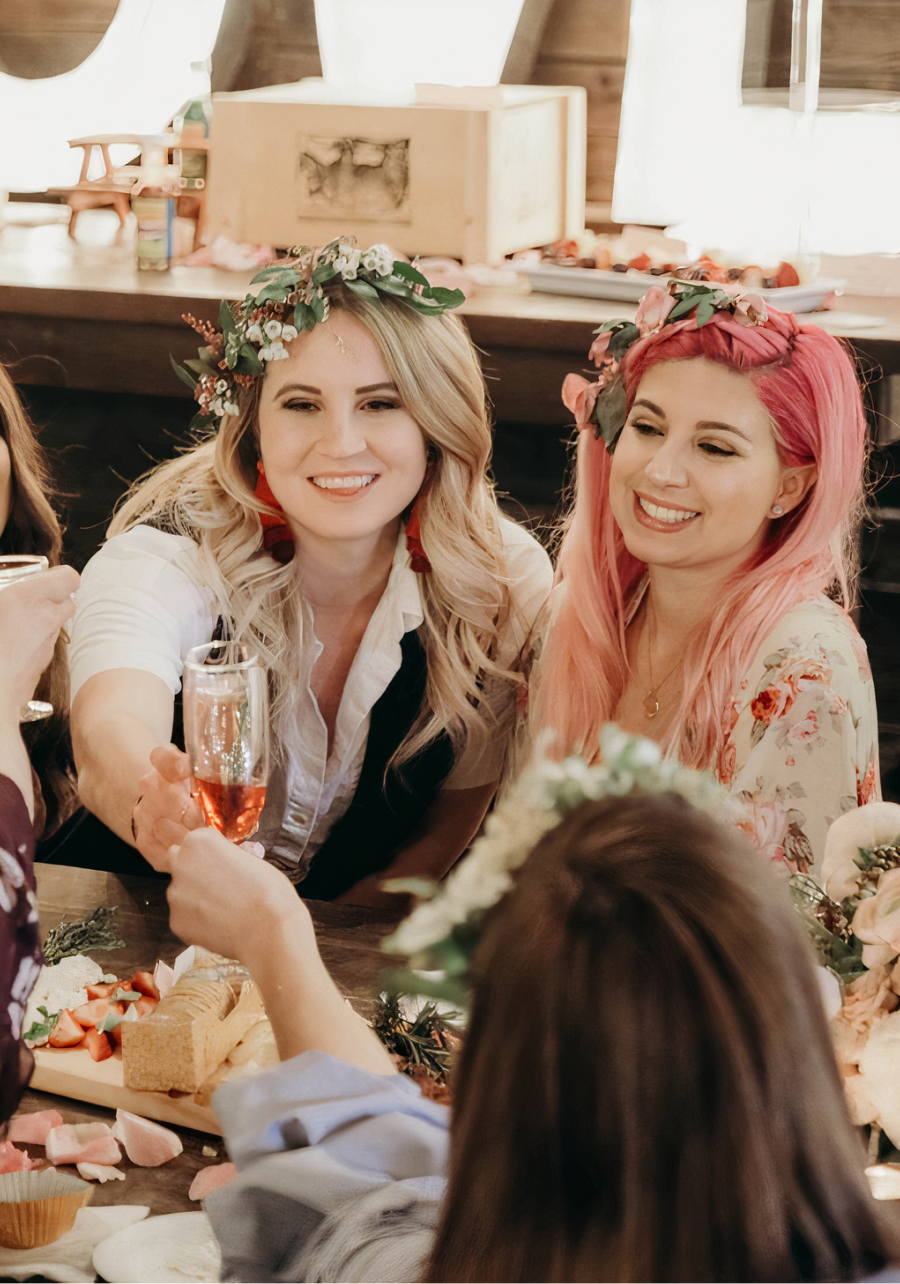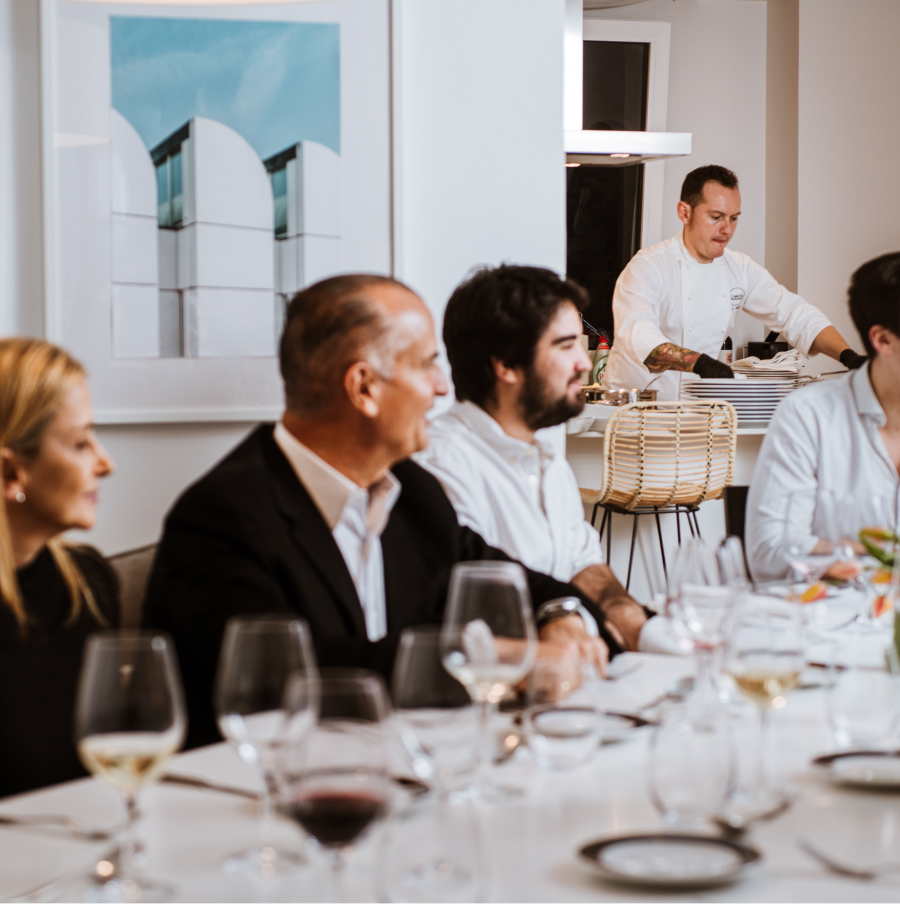 Personalize your request
Share with us the details of your dreamed meal, including type of cuisine, preferences and intolerances.
Receive menu proposals
Our chefs will design menus based solely on your wants and needs.
Get chatty with your chefs
Dont be shy to exchange some messages with your chefs until your perfect menu is ready!
Book your experience
Once you are happy with your choice, submit your payment to secure your experience.
Enjoy!
All there is left to do is counting down the days till your culinary experience begins!
Find your chef
Customize your request and start talking with your chefs.
More than
200 guests

have already enjoyed the experience
4.37
Average score based on

49 reviews
4.25 Chef
The guests in Azerbaijan have scored the experience with their Private Chef with a 4.25.
4.34 Food quality
The quality of the menus cooked by our Private Chefs in Azerbaijan received an average score of 4.34.
4.45 Presentation
Not only taste counts! The presentation of our Private Chefs dishes has received a 4.45 average score.
4.74 Cleaningness
The clean up of the kitchen and dining area in Azerbaijan has been scored with a 4.74 on average.
Chef was personable and made the evening a very comfortable experience for all guests at the dinner. Helped with clean up after the dinner and that was a big plus too =)
Carmen Lugo - Jun 07 2023
Since starting the coordination process, he was very responsive, accommodating and professional, communicating everything we needed to know as this was our first experience hiring a chef at home, no guessing or surprises, well no negative surprises, because since he arrived (very punctual) he didn't stop surprising us with his attention to details, amazingly delicious food, personality and professionalism. I highly recommend @chefjnenko this is a must, he has different delicious menus to choose from, so hard to make a decision, my daughter went for the Asian flair and OMG, can't describe how amazingly delicious everything was. Thank you Chef J Nenko!
Rajan Sharma - Jun 07 2023
Chef Aubrey did an amazing job of cooking a four course surprise dinner for my wife and my first year anniversary. I could tell immediately when she answered my query for a chef that she understood what I was going for, creating a menu of "favorite gluten free dishes reimagined" for my wife who has had to give up a lot of her favorite dishes after being diagnosed with celiac disease. She was really professional, friendly, and accommodating throughout the process, taking time to understand what I wanted and paying attention to every little detail, down to what plates to use for serving. The entire dinner was a hit with my wife and me. In particular, the onion strings (like the restaurant, Hackneys), and oreo pie were absolute perfection! Chef Aubrey took the time to research what Hackneys style onion strings looked like and even plated them the same way, in a heaping, mouthwatering tower of fried onion bliss! The Oreo pie was also the best possible of an Oreo pie that I could possibly imagine, with a satisfying cookie crust, little bits of Oreo mixed in along with entire cookies, and a creamy Oreo filling, topped with whipped cream. Chef Aubrey delivered impeccably from start to finish, and she left our kitchen spotless with all of the dishes taken care of. It felt like she was really part of our anniversary and she genuinely seemed honored to celebrate with us. Overall, I couldn't be happier with Chef Aubrey's incredible skill as a chef, her attention to detail and personalized service, and her friendly and accommodating attitude. Thank you Chef Aubrey for making our anniversary so special!!
Amanda Ripley - Jun 07 2023
Chef Clément prepared an incredible meal for my extended family during our stay in Provence. We were blown away by each of the dishes, which he prepared and presented with incredible skill. We wholeheartedly recommend Chef Clément!
Devon Mcelwaine - Jun 07 2023
Chef Raph gave my family and I such a memorable night! To start, the table setting was beautiful. He even added flowers as a center piece for the table that made the experience even more elegant. We did four courses that were absolutely incredible! Chef Raph used local ingredients and told us all about what was included in each dish. He was very professional, clean, and extremely friendly. Thank you Chef Raph for making the last night of our trip the best! I would recommend Chef Raph to anyone.
Andrea Cornaccio is an exceptional Sardinian chef. He produced 3 dinners for us, shopping for the best local ingredients and delivering one feast after another. No dishes were repeated and the entire spectrum of Sardinian cuisine was covered. Carefully conferring with us in excellent English, he made, among many other dishes: zucchini flowers stuffed with ricotta and anchovies, a specialty Sardinian pasta with potato and mint, local small red shrimp risotto, tender and perfectly grilled tuna and swordfish, a citrus and fennel salad, and indescribably delicious tiramisu. These are only a few of his offerings, but know that he was respectful of all dietary requests by the ten guests. His were the best meals we had on the island, I cannot recommend him highly enough.
Lance was great in adapting the menu to our needs, and went out of his way to even secure a nostalgic request of ours. The dinner exceeded our expectations and he was a delight to be around. He made our home seem a very special place for a night.
Chef Garcia was amazing! It was such a great treat to have 5 star dining in our home. We will definitely be doing this more often.
Très bonne expérience, un peu cher pour un repas pour 2 personnes mais cela change du restaurant. Excellente qualité et présentation des plats, service très agréable.
Donna Adams - Jun 07 2023
We had an amazing experience! Chef Catore was extremely kind, thoughtful, courteous and an awesome Chef! Would highly recommend!
Jeffrey Levine - Jun 07 2023
Chef Erik was amazing from my first interaction with him via the app through leaving our home. He was friendly, professional, talkative, provided creative menus, and was excited about his food and our preferences. The food was wonderful and everyone in our group of 5 loved the experience. I would highly recommend him and his great assistant for anything where you would want a private chef.
Chris Canada - Jun 07 2023
Chef Luis was good for our group. He was on time, and worked with us given changes to our schedule. The group he brought was professional and did a good job explaining the food they were presenting. We did not have the best kitchen setup at our place, but he was able to overcome this. I would recommend chef Luis.
Brandon White - Jun 07 2023
Chef Dori was absolutely amazing. He was extremely helpful and worked closely with me to plan the meals and made modifications as necessary. Every meal was wonderful and exactly what we expected. I cannot give higher praises to what he did for us!
Lynsey Mitchel - Jun 07 2023
Chris is an amazing chef! He created a birthday experience for my family we will never forget. The menu was perfect and exceeded all my expectations.
Lucy Canham - Jun 07 2023
Bruno is an outstanding chef. His food was divine, some of the dishes were the best we'd ever tasted! He also added surprises onto an already full menu! He was so accommodating and flexible for our group of 14, taking into account their dietary requirements and tastes. I booked this for my sisters special hen weekend, and it was the perfect experience.
Coral O'connor - Jun 07 2023
Claudia was superb. She was punctual, efficient, personable and most importantly cooked up an amazing dinner for our group of seven. The food was expertly crafted and absolutely delicious. I would highly recommend her and book a meal with her again.
For our first visit to Italy, so I wanted to have a memorable first dinner, and Chef Mattia Maria Rossi was just perfect! To begin with, everything leading up to the evening was handled very professionally. Mattia was responsive to all of our questions/suggestions regarding the menu, and concerns about the lack of kitchen supplies in our guest apartment. Then, the traditional Roman dinner was wonderfully prepared and presented by Mattia. And in addition to being an exceptional chef, Mattia is a really nice person, who gladly shares his love of family, food, and travel. After visiting Rome, Florence, Montorosso, and Venice, this meal is still my favorite of the entire trip!
Alain Rossmann - Jun 07 2023
Jasmine is an exceptionally skilled and captivating chef who exceeded our expectations. During our unforgettable Hawaiian vacation, Jasmine curated extraordinary dinner menus for our group of 17 friends over the course of 10 days. Her unparalleled creativity and meticulous attention to detail were on display every evening. Utilizing the finest local ingredients, she consistently delivered dishes that could rival those found in Michelin-starred restaurants. Beyond her culinary prowess, Jasmine's warm personality made every interaction a pleasure. She has a great sense of humor and a genuine passion for crafting culinary delights. We highly recommend Jasmine to anyone seeking an exceptional chef who can elevate any dining experience to an extraordinary level.
Demaride was a perfect chef and host for our dinner! She was a friendly and happy person to have around. The food was great and the wine pairing was perfect as well! The portions where more than we could eat and there was lots of awesome food. I would recommend Demaride to everyone!
Volveremos a repetir. La comida, presentación y trato excelentes
Personalize your menu
A romantic dinner or a gathering of friends. Traditional dishes or exotic flavours. A fine dining experience or a family-style meal. Every private chef experience is unique! Submit your request and personalize yours.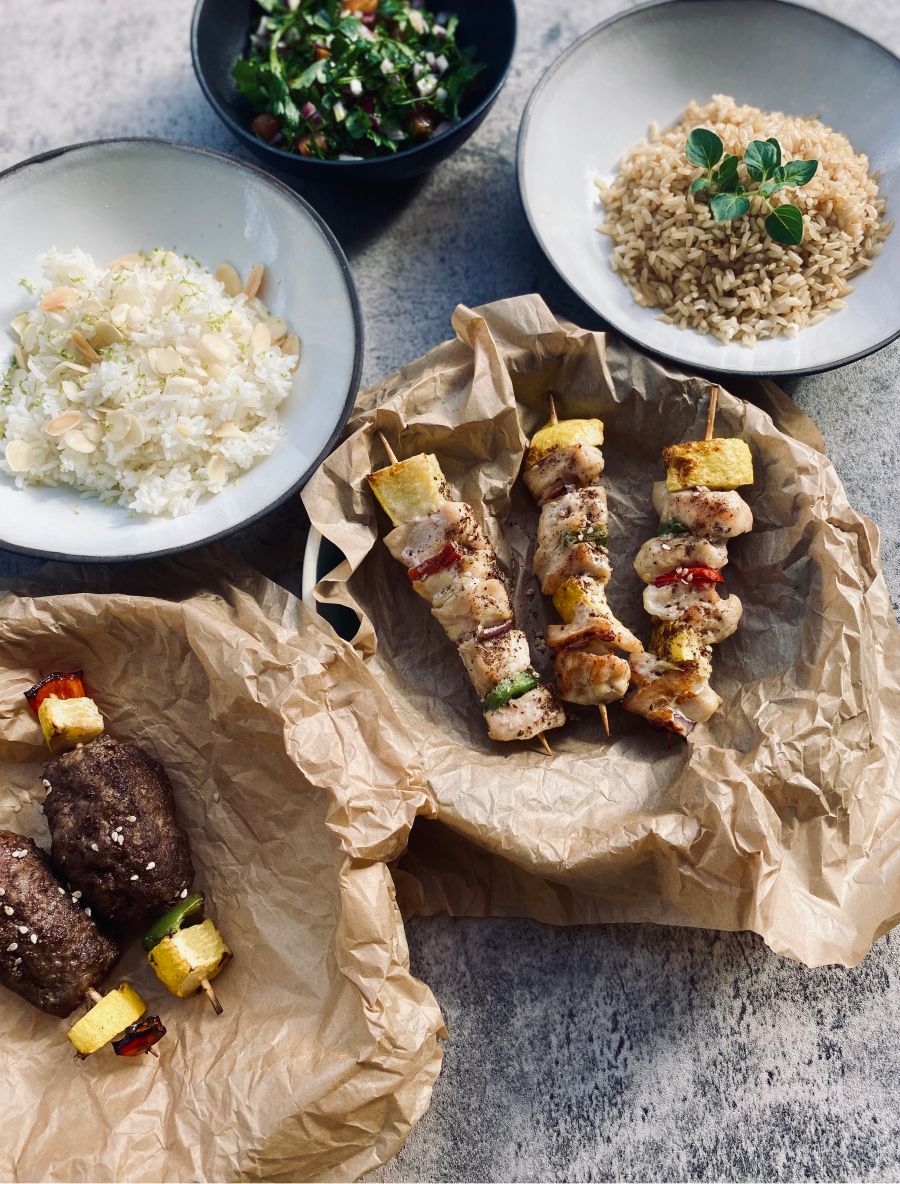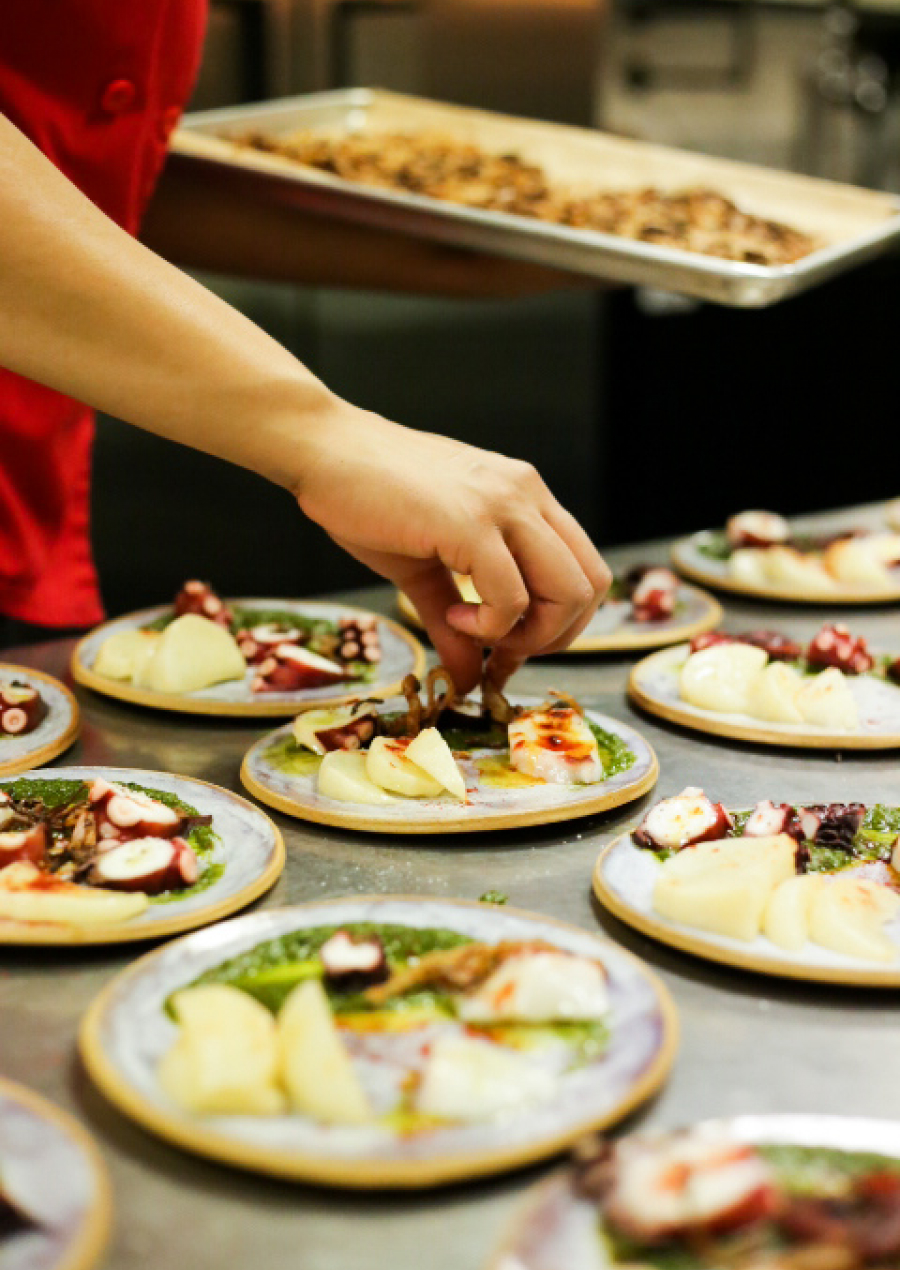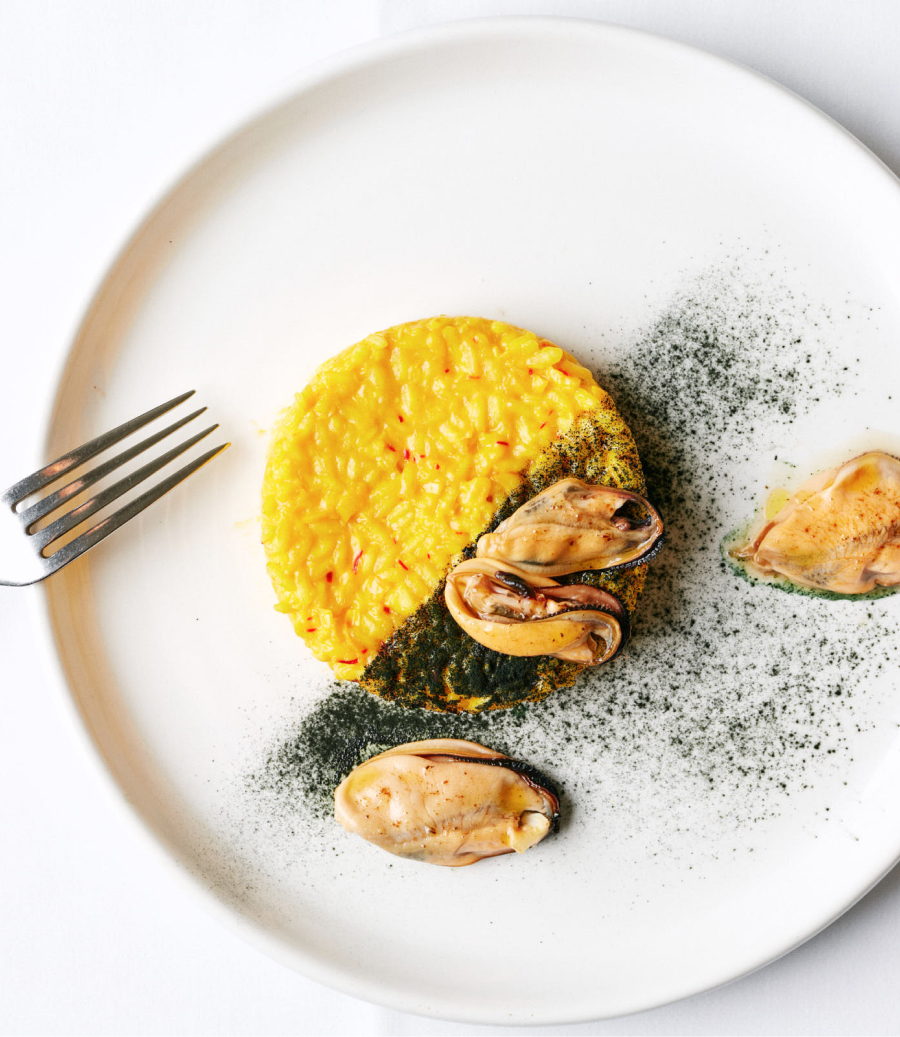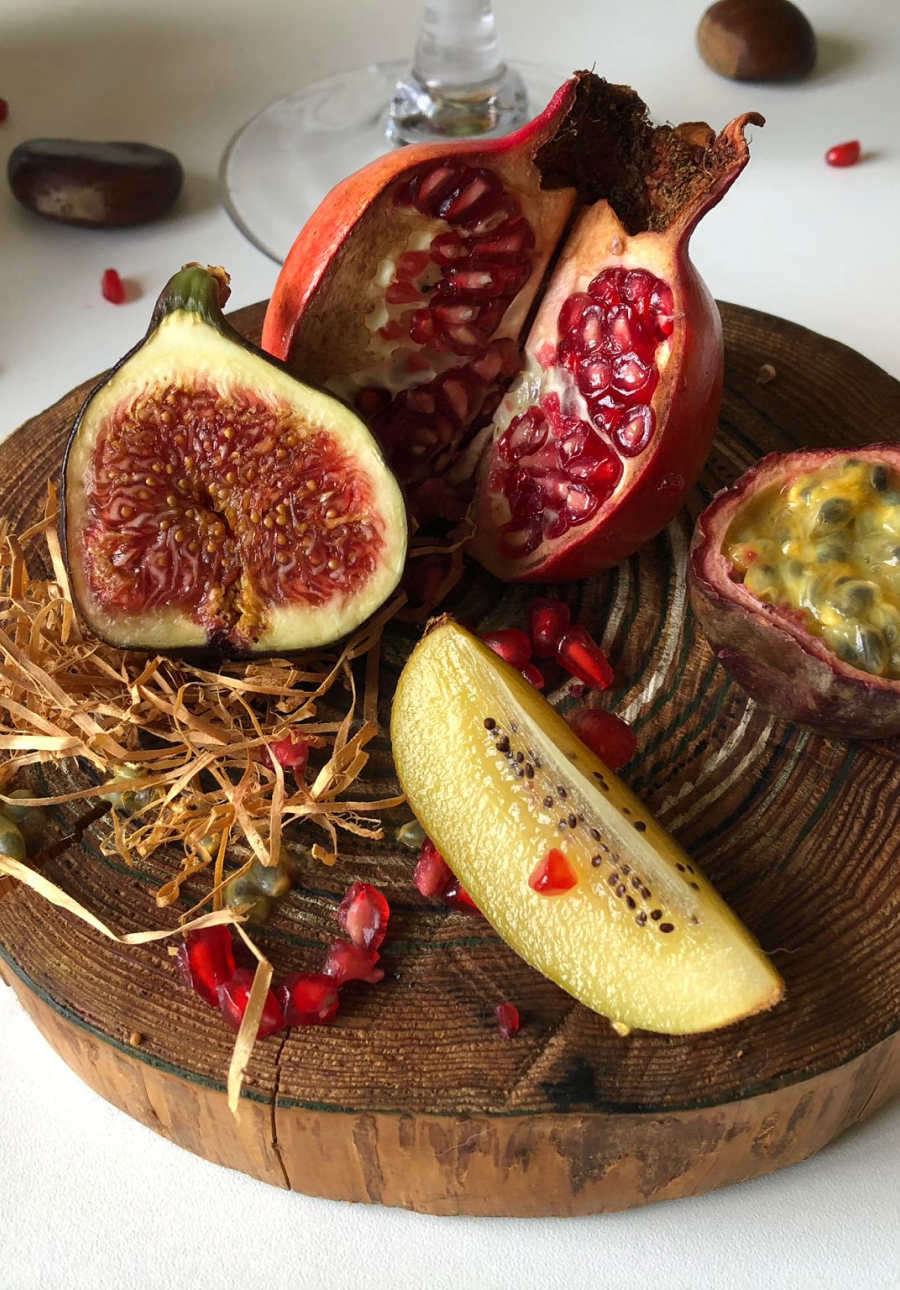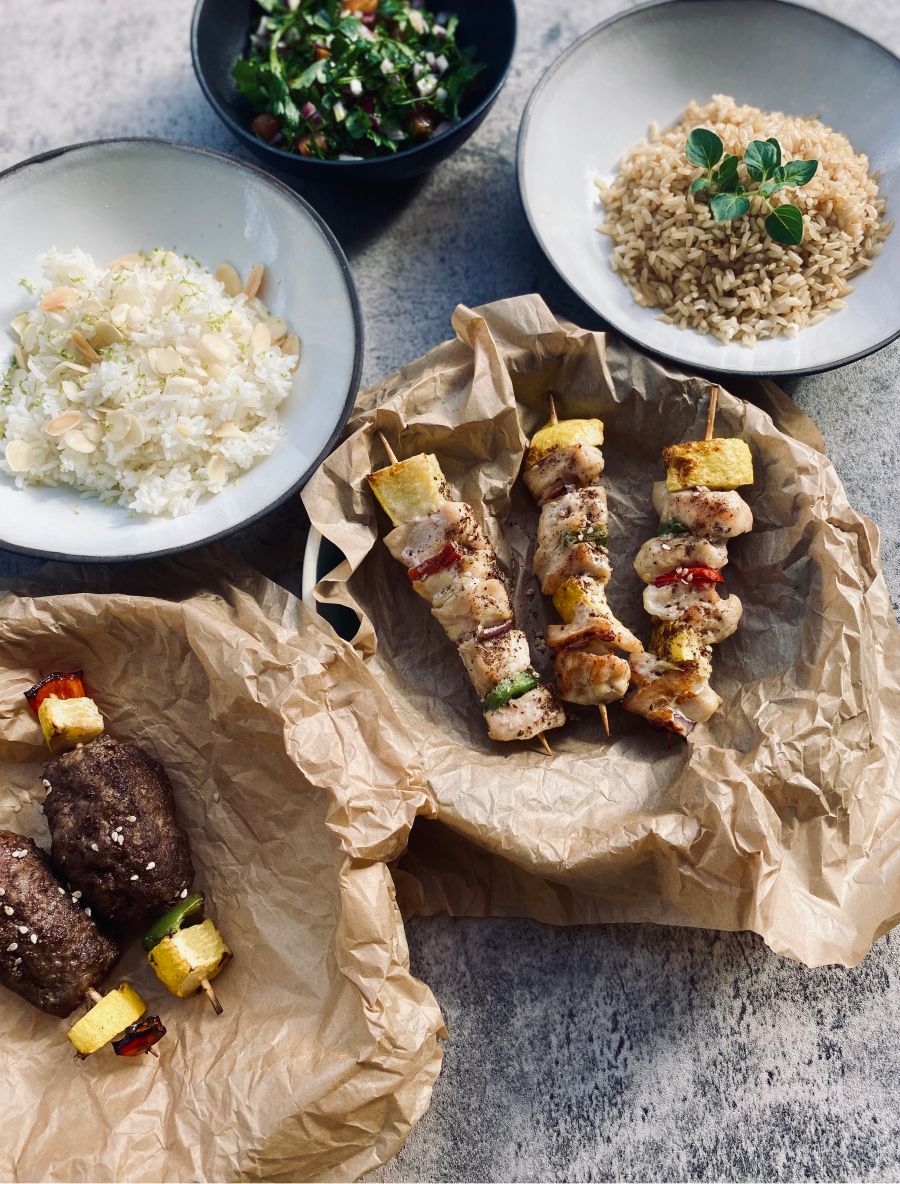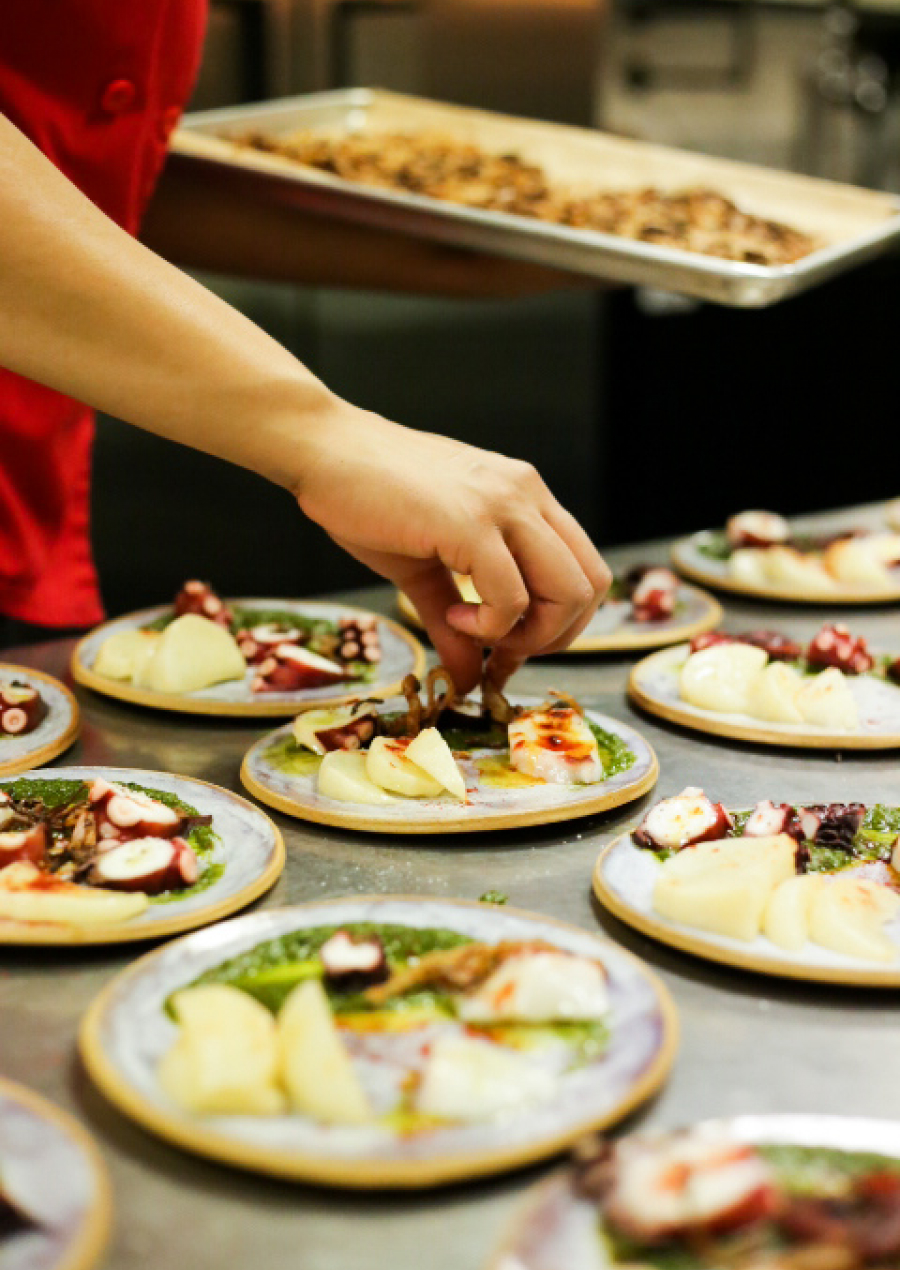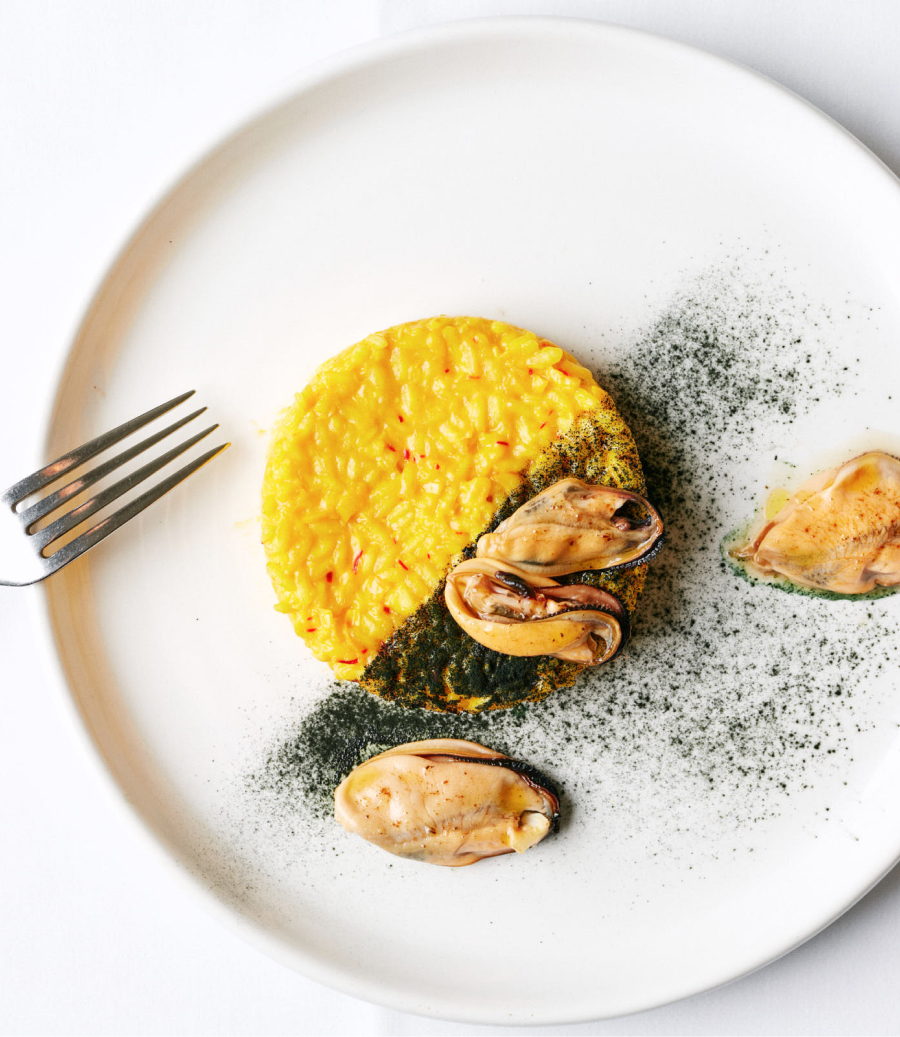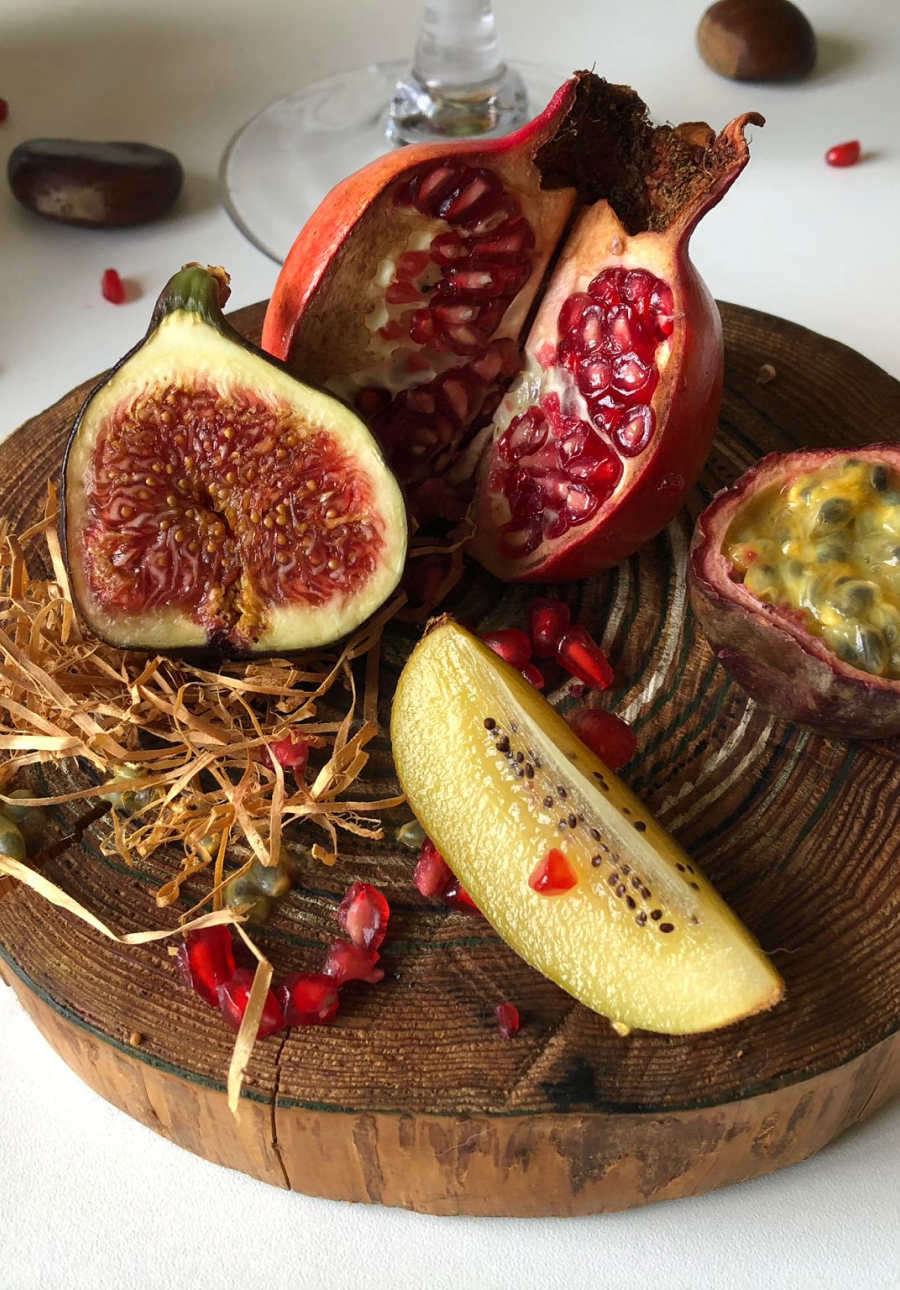 About us
Founded in 2012, Take a Chef began with a deep belief that the best of the culinary talent should not be kept hidden behind the thick walls of a restaurant's kitchen; it should be allowed to shine at the one place where everyone enjoys the most treasured meals- one's own dining table.
+10
years since our launch
2.3M
guests enjoyed our experience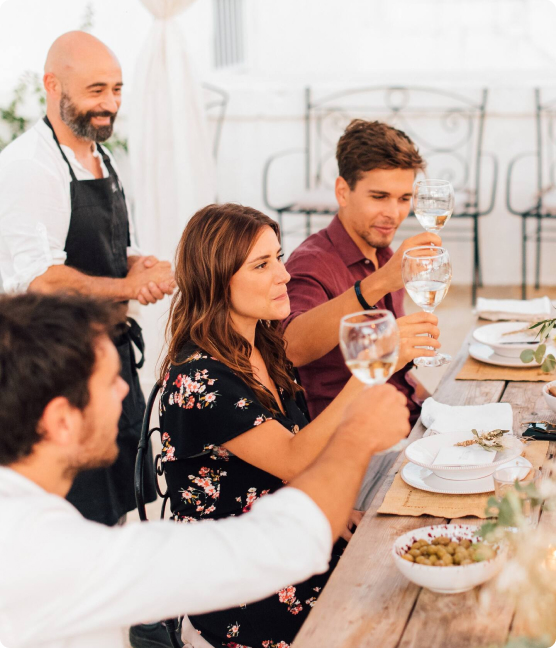 TECHNOLOGY
We're focused on creating a seamless booking experience to foster personalization and connection between chefs and guests.
FOOD
We've curated a selection of chefs based on their expertise and passion to grant our guests access to every cuisine in the world.
HOSPITALITY
We turn chefs into hosts to build meaningful connections with their guests, from the first message till the final toast.
Trusted by industry leaders
With the combination of technology, food knowledge, and love for the hospitality business, we have been able to offer the only global solution in the market to provide high-quality private chef services at any destination, at any given time.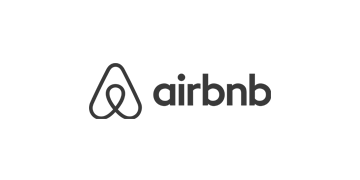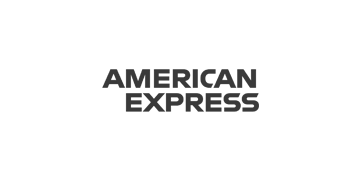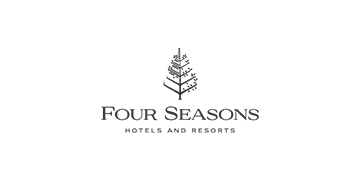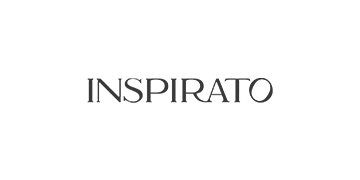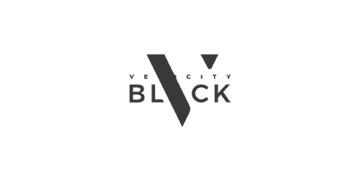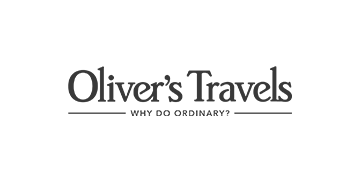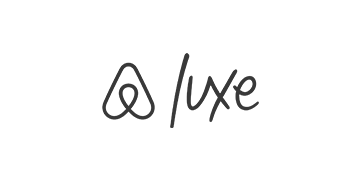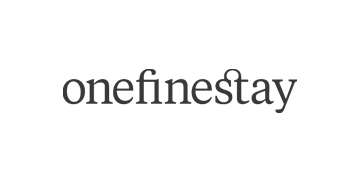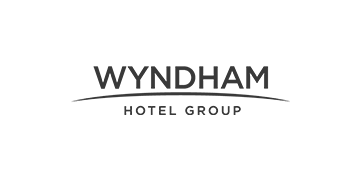 Take a Chef in Azerbaijan
Discover cities of Azerbaijan where you can enjoy our experiences.
Types of services
Discover the services offered by Take a Chef in Azerbaijan.