Private Chef
Enjoy a customized culinary experience with a Private Chef in the comfort of your own home.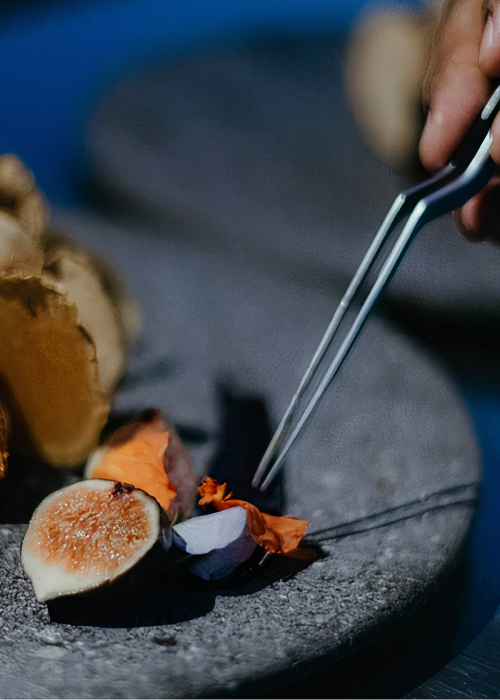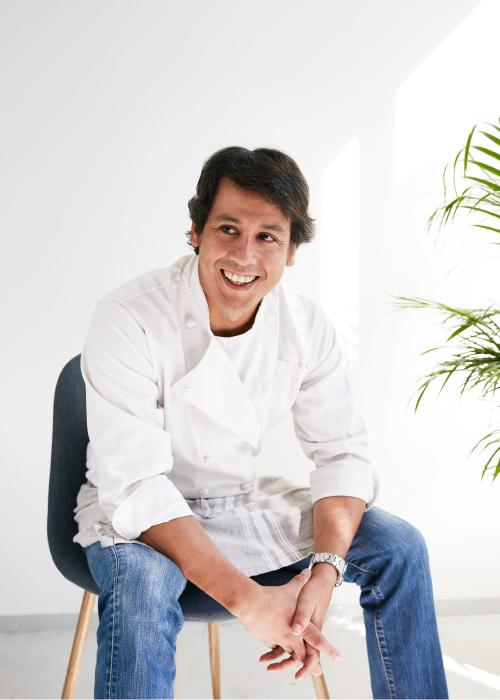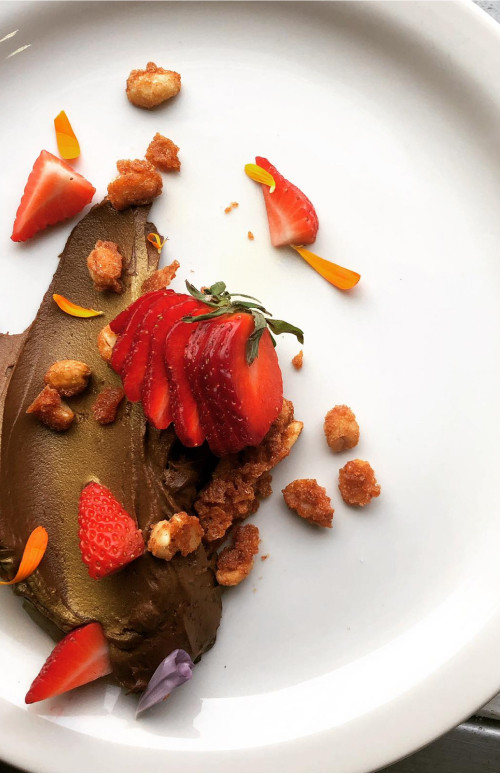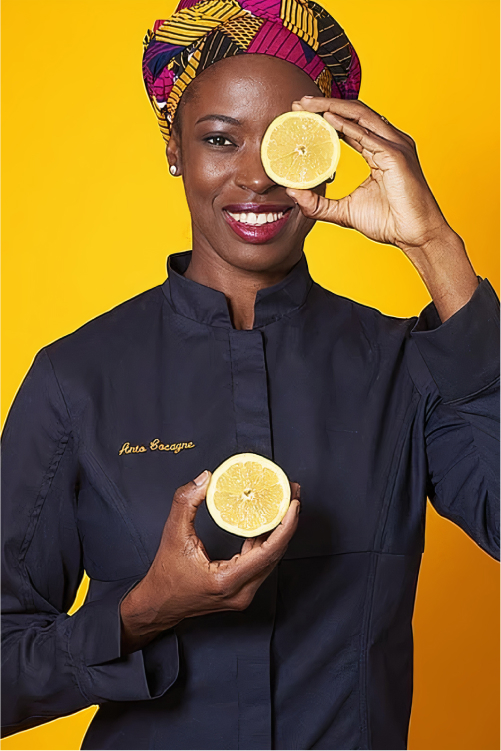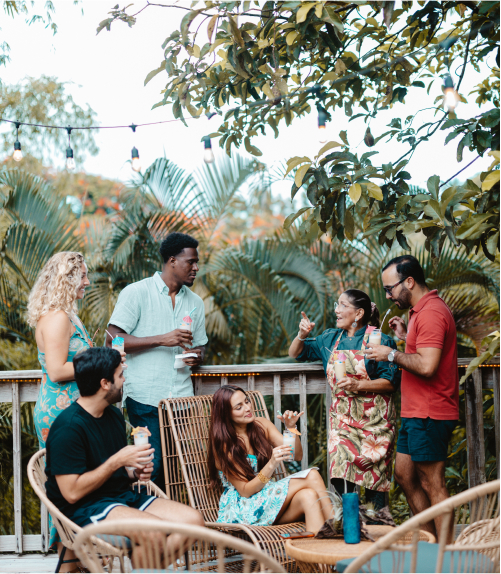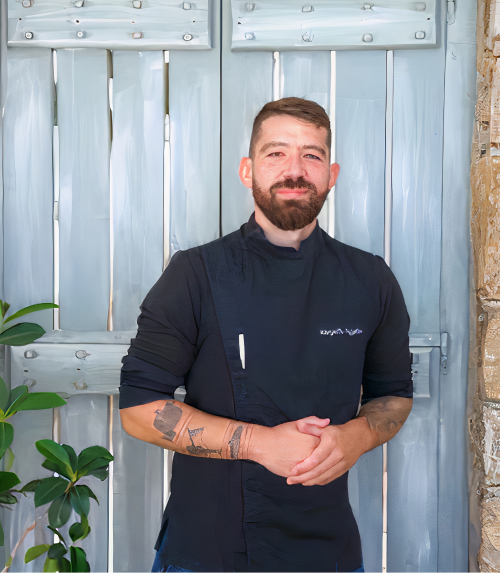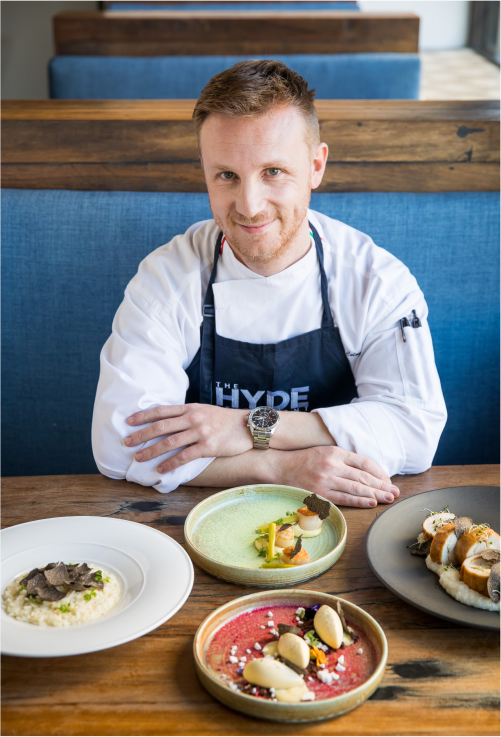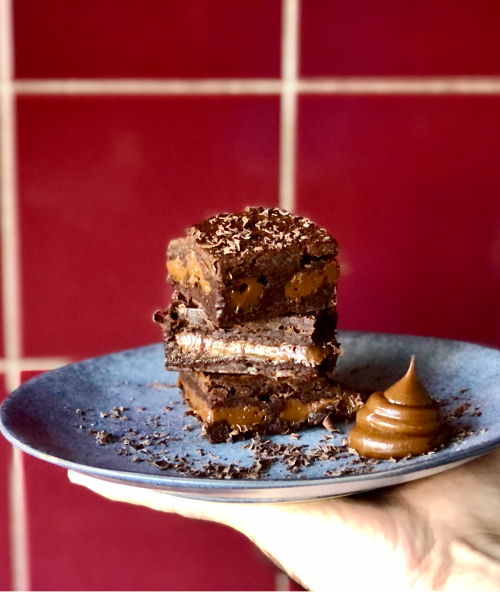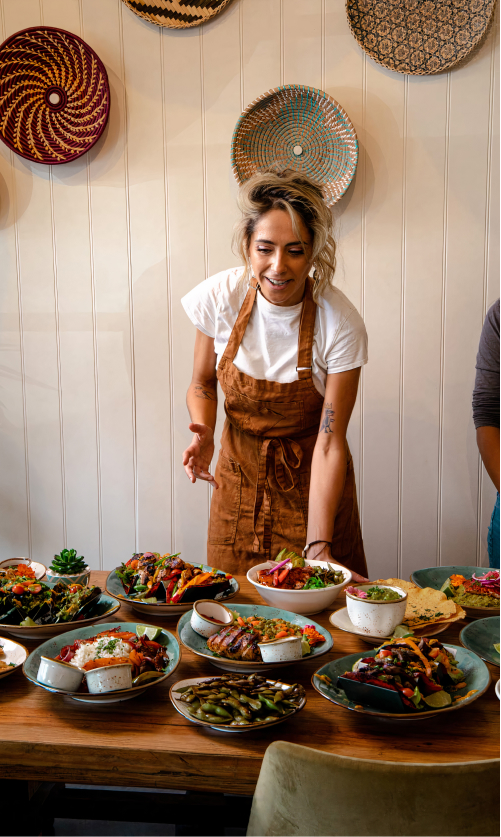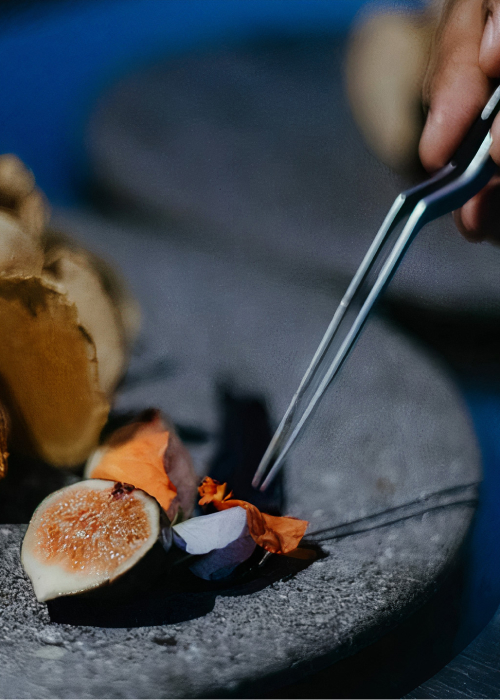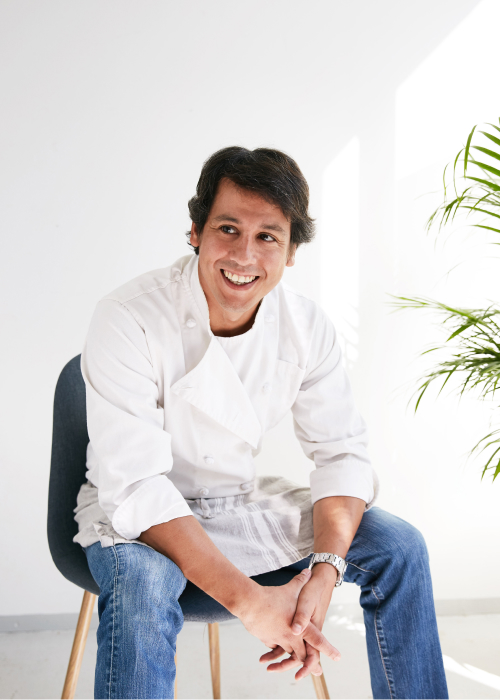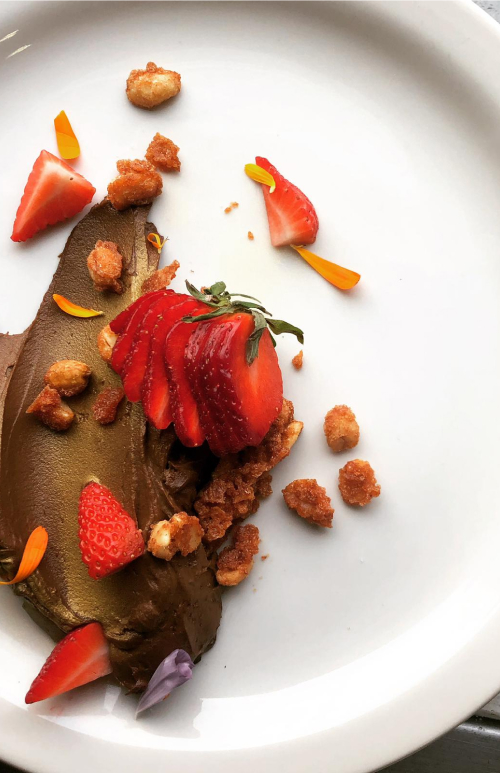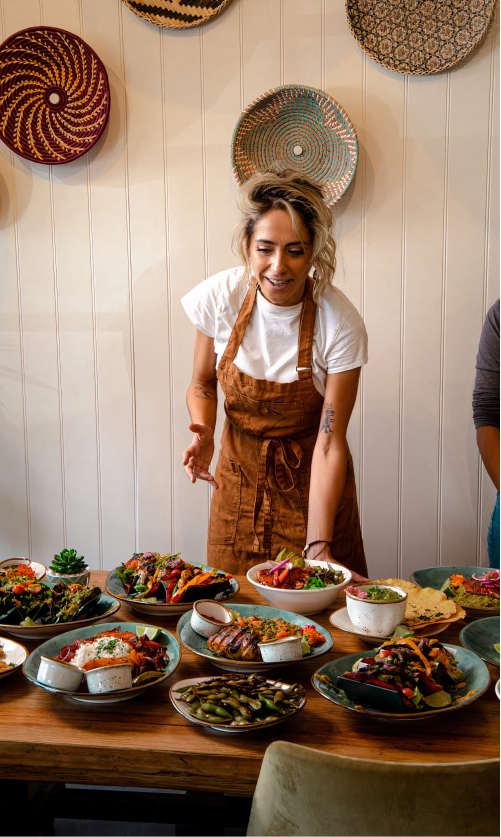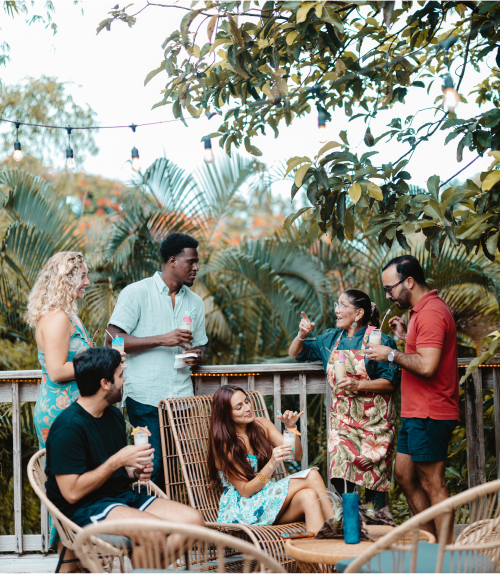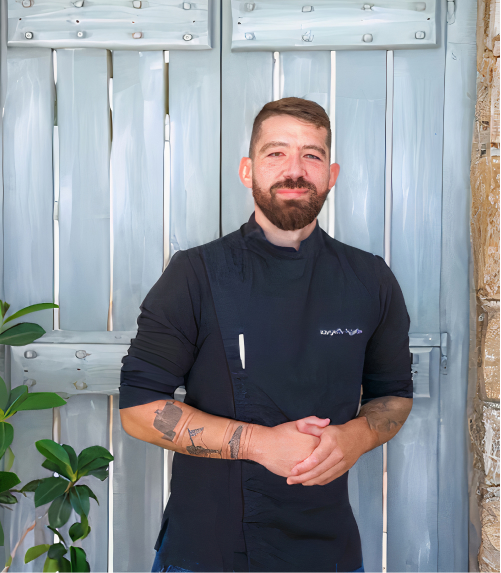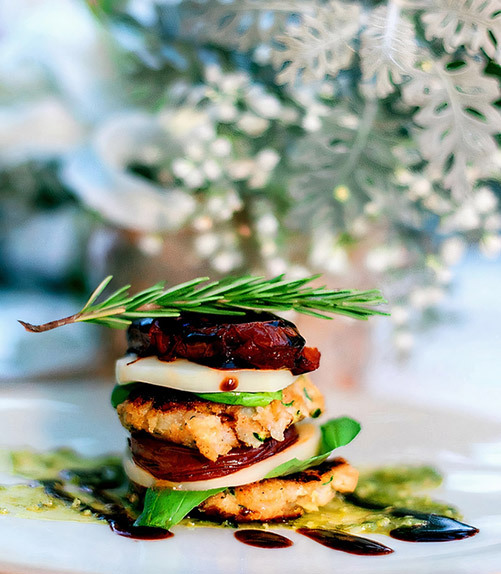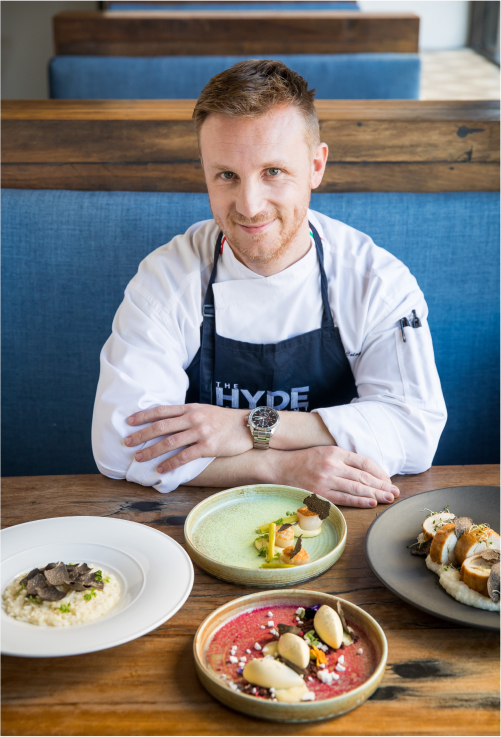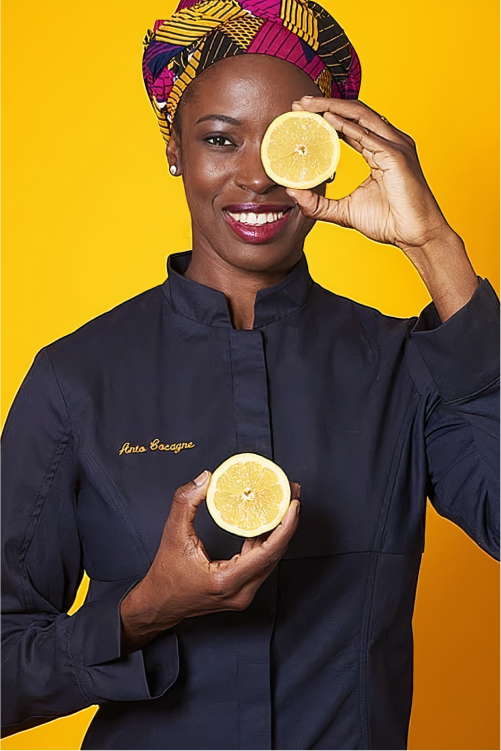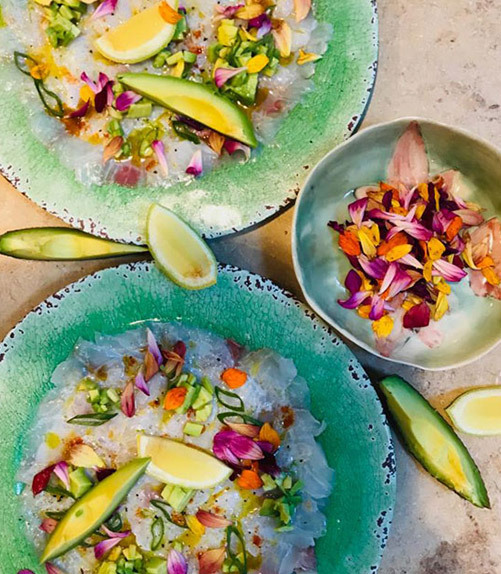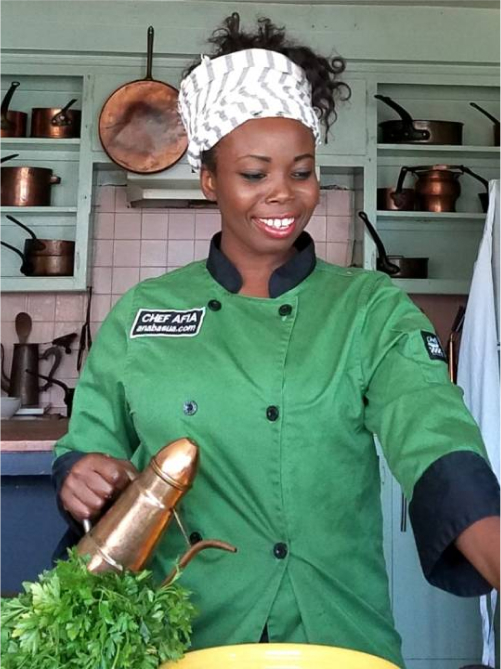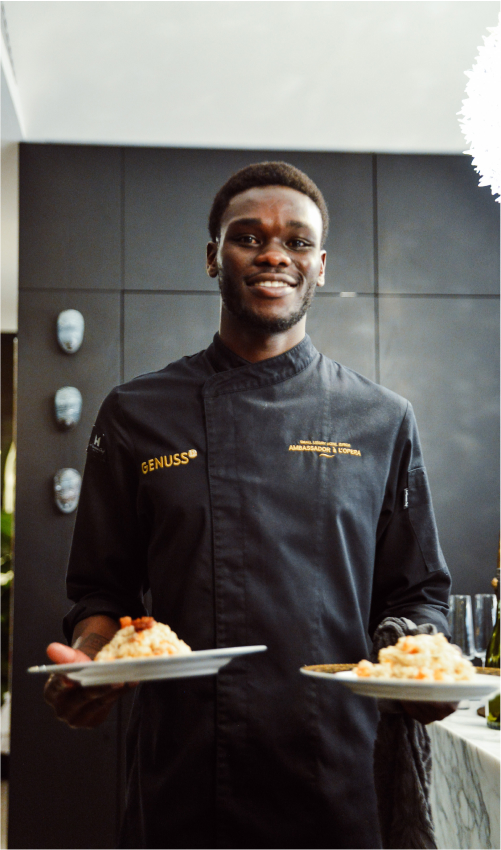 Enjoy the experience
There is no more intimate restaurant than your own home, where you can be at ease with the people you care for. Now, you can bring the magic of a fine dining restaurant to your table, through talented chefs who will tailor a menu to your cravings.
Turn your home into a restaurant and indulge yourself with a unique dining experience at home.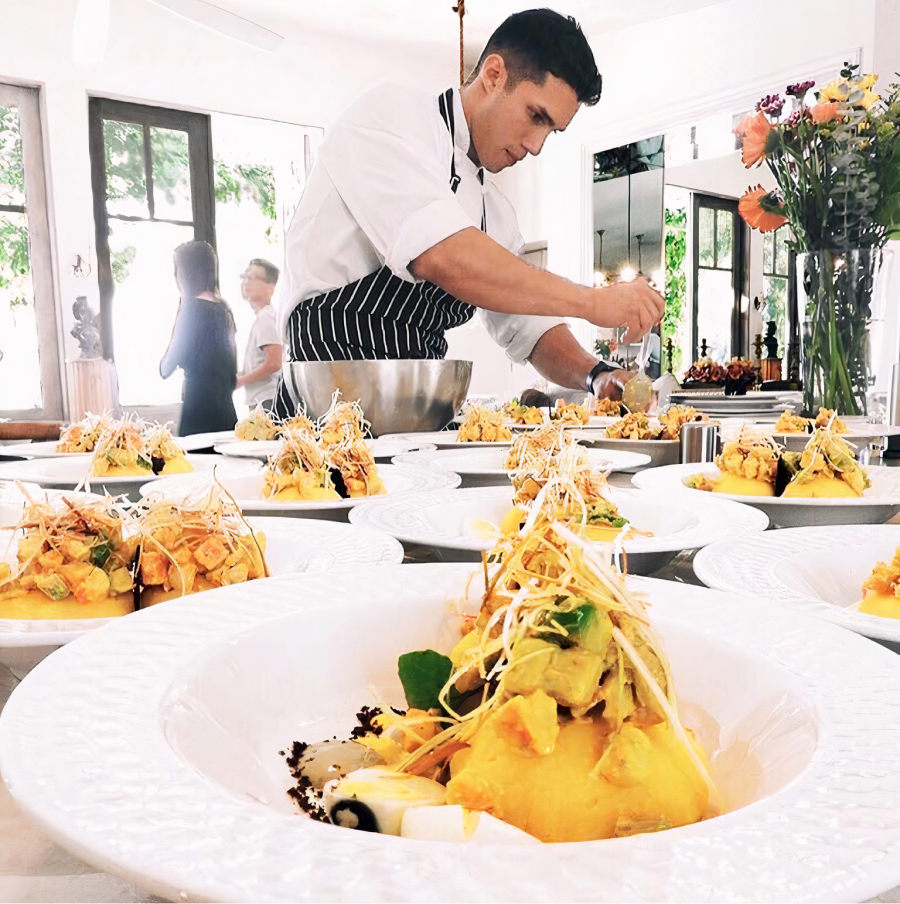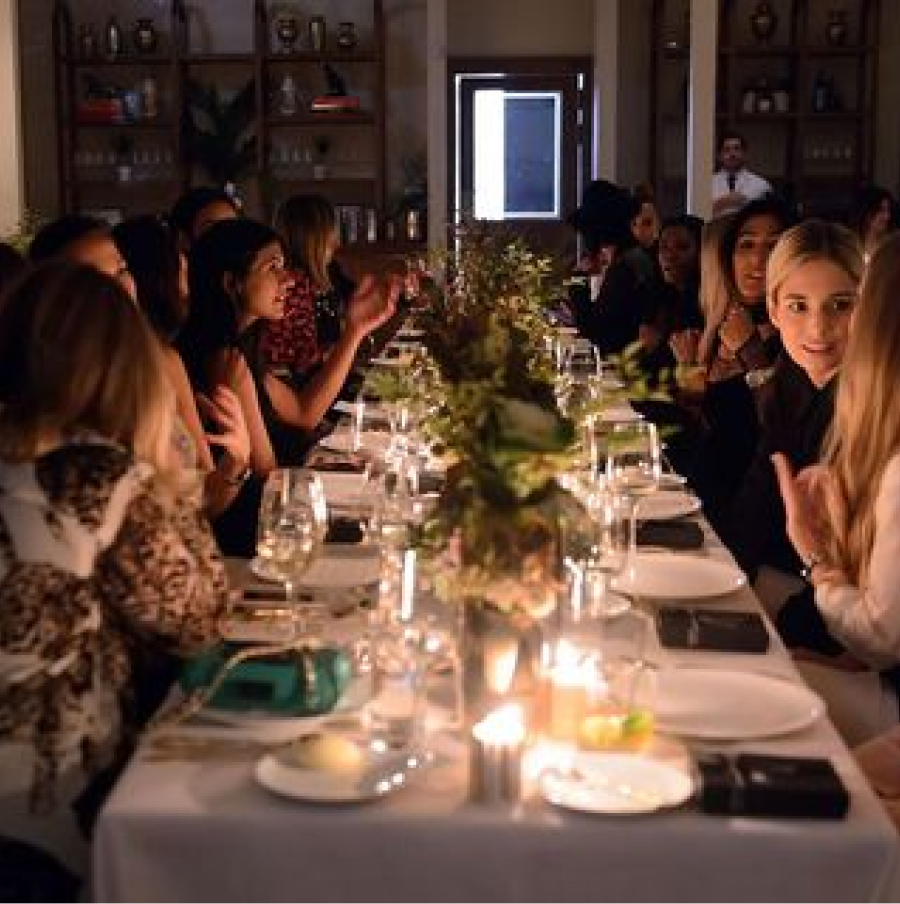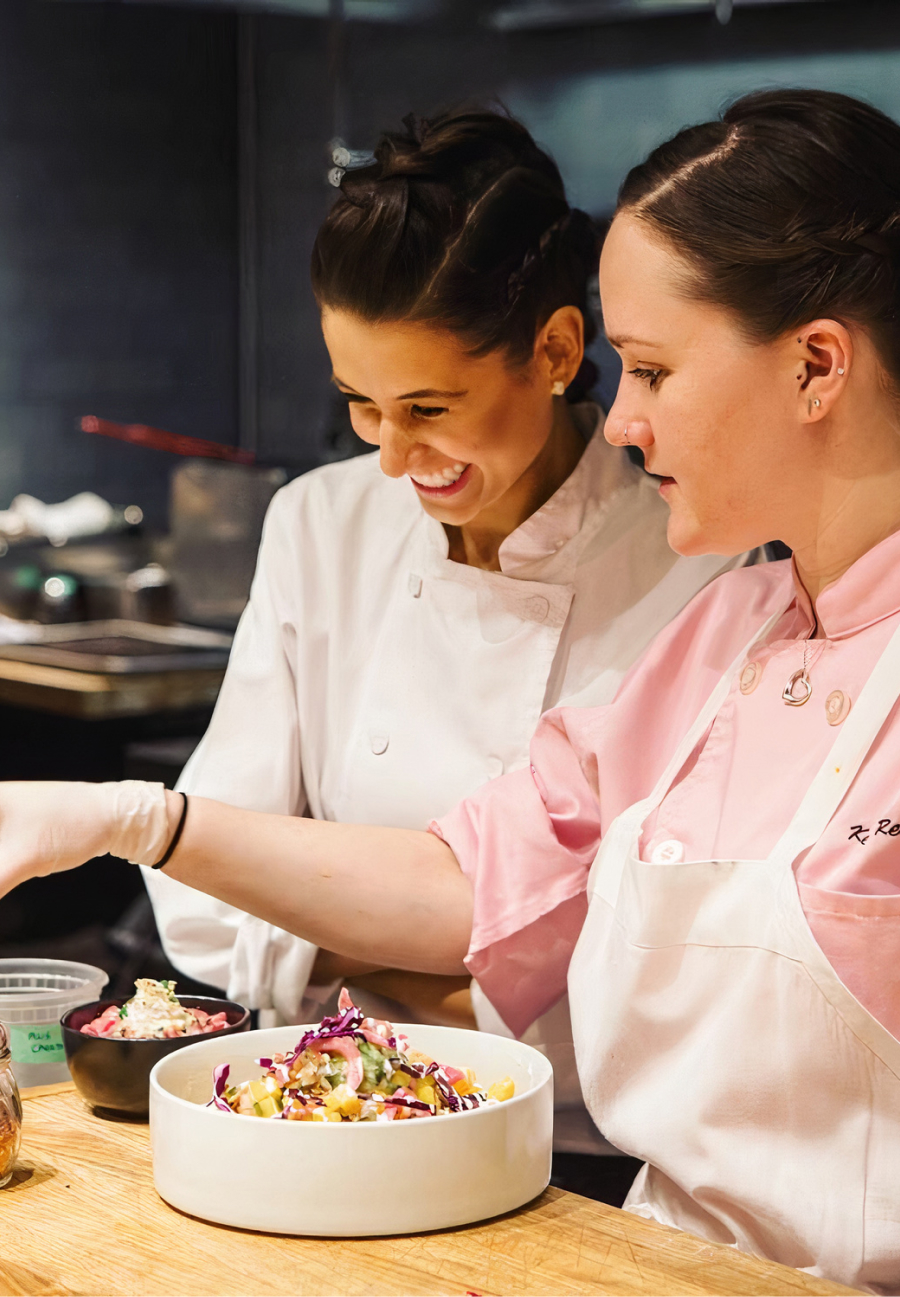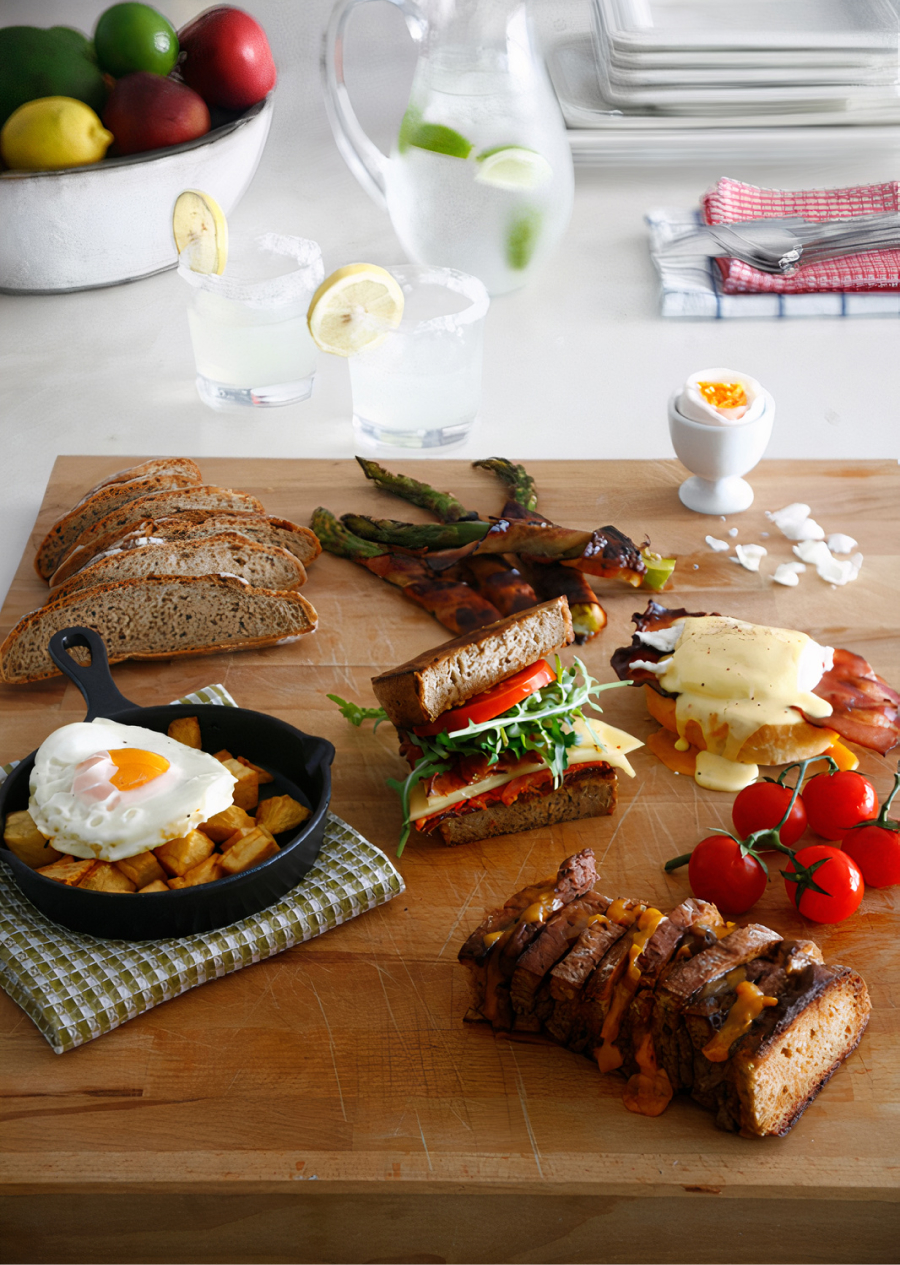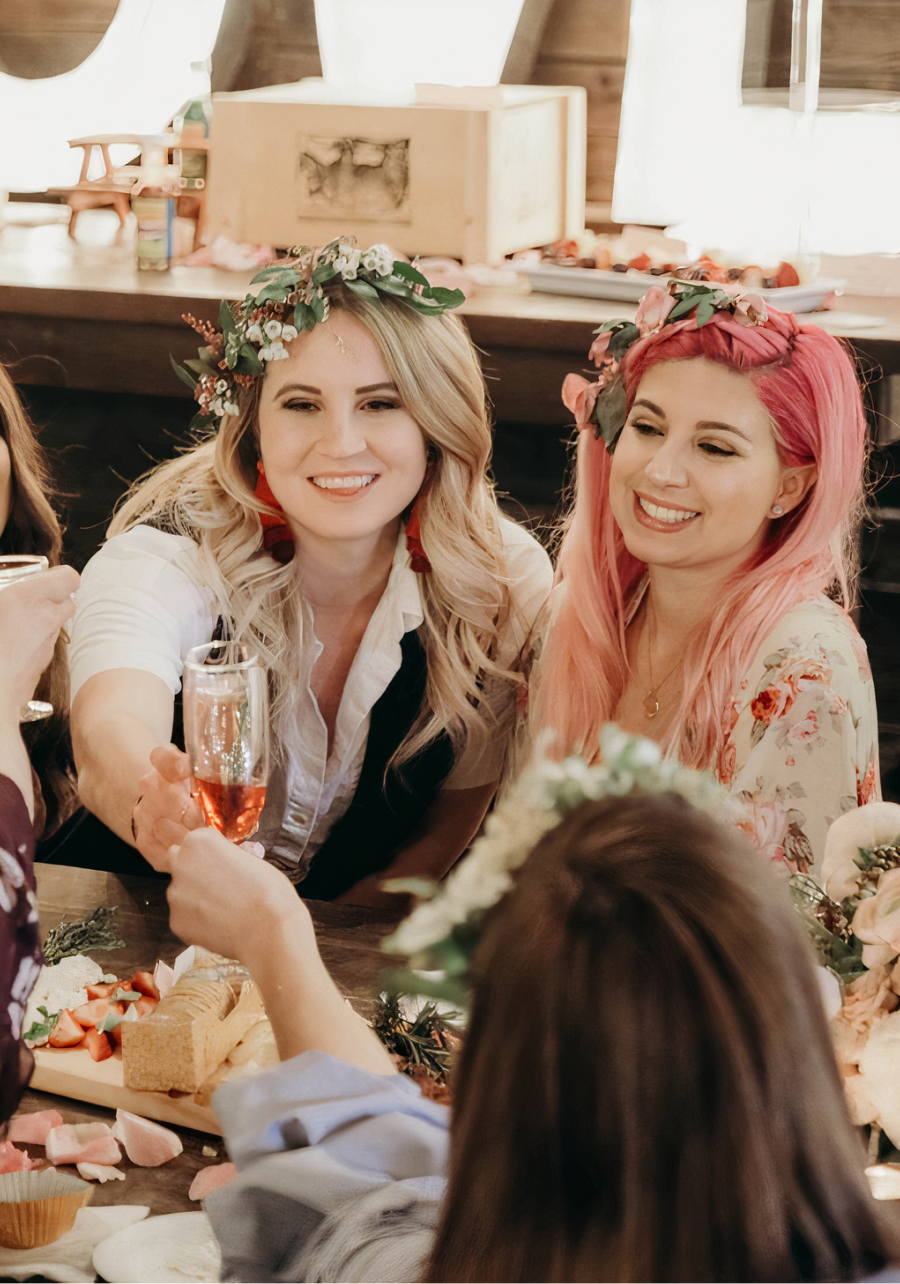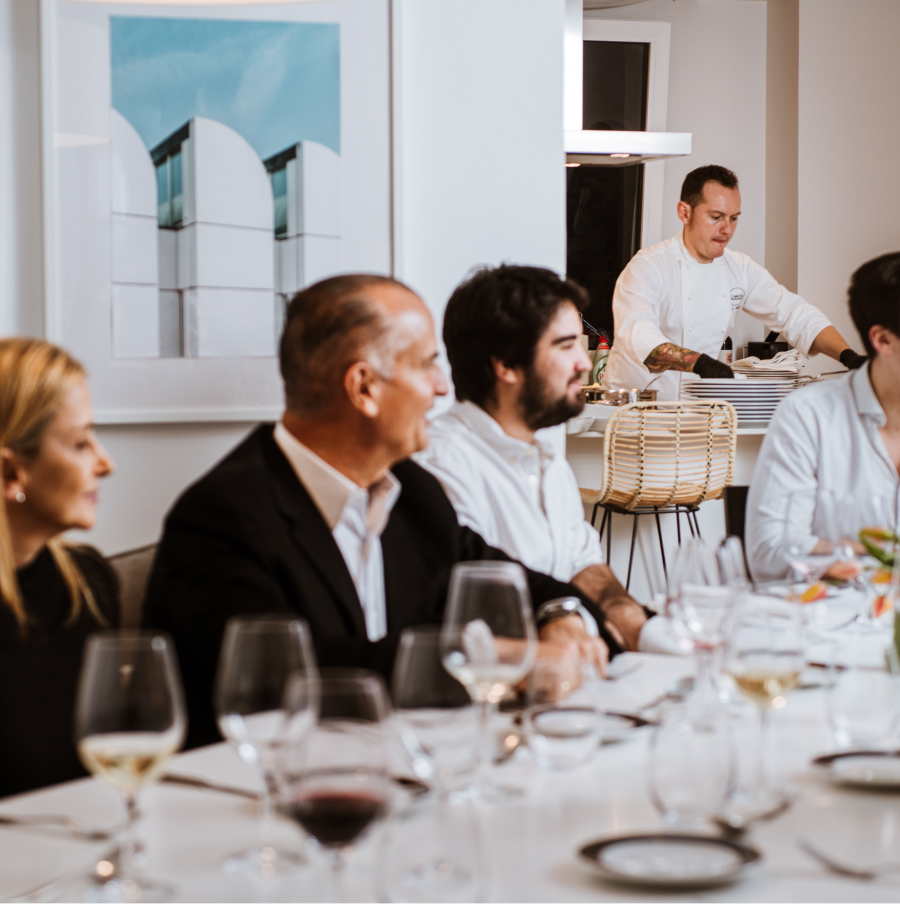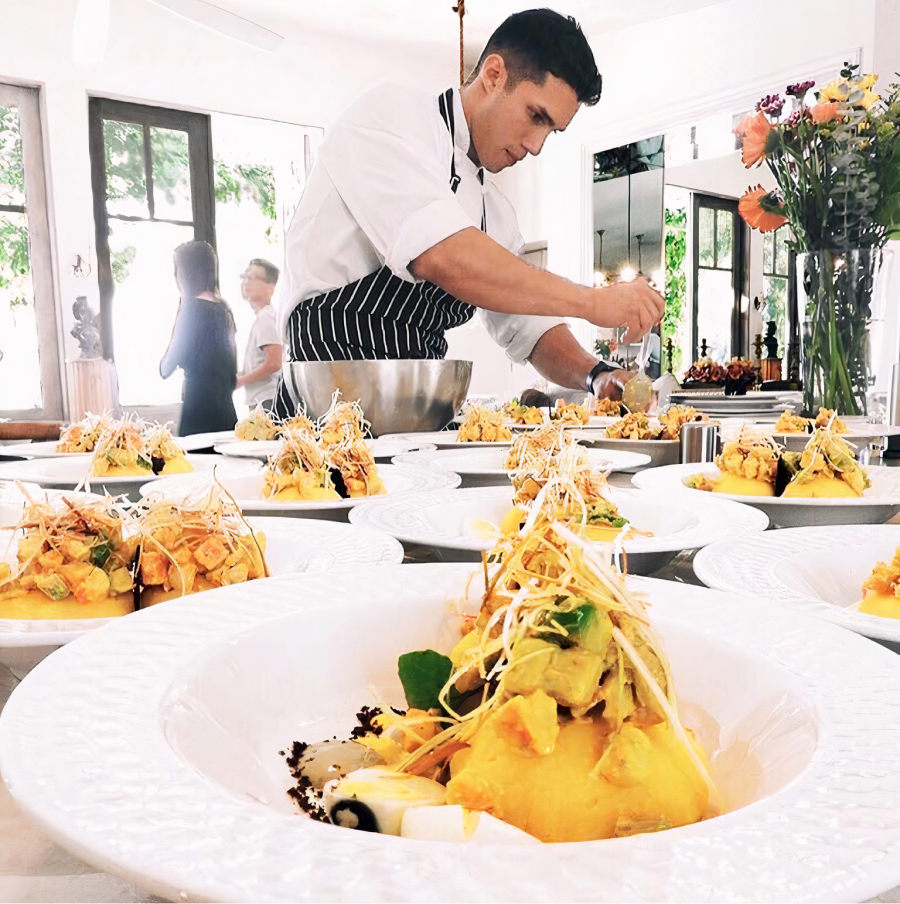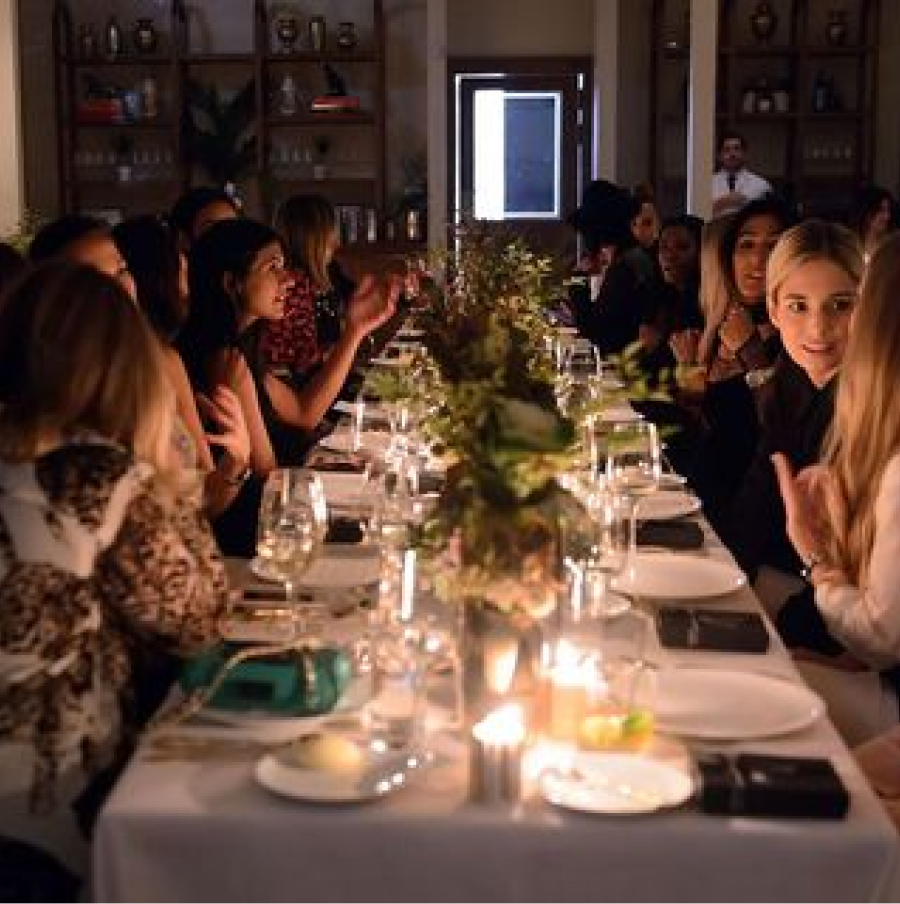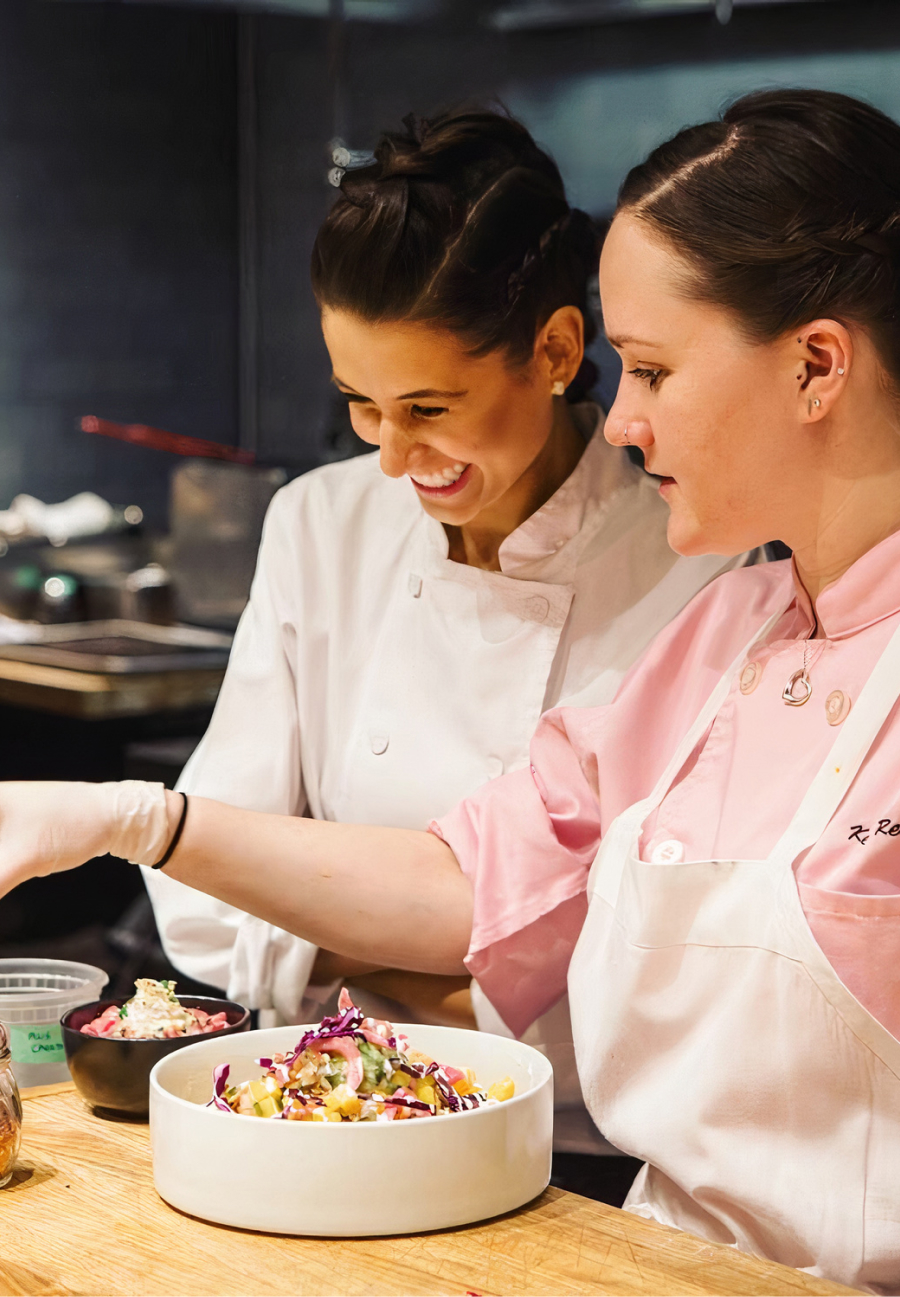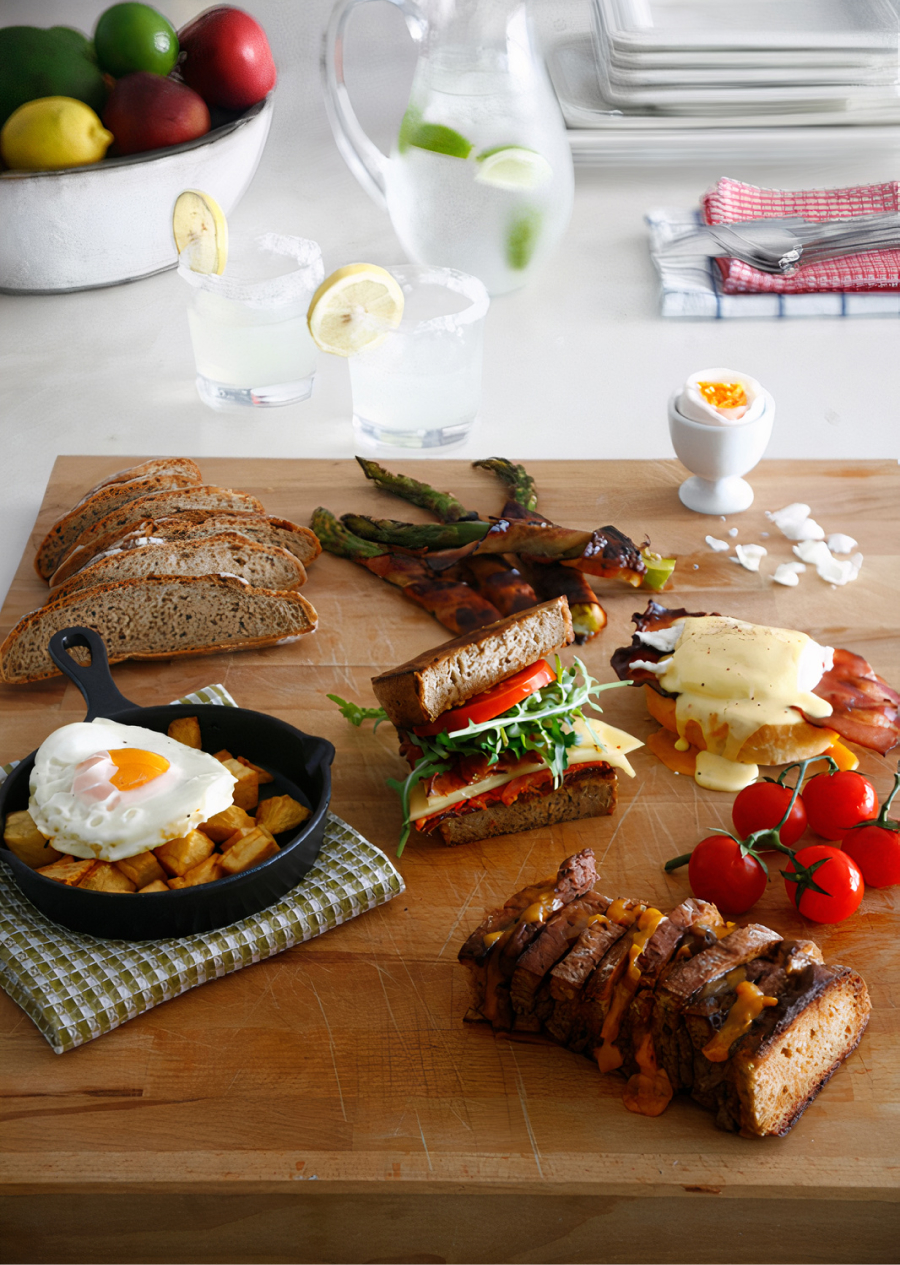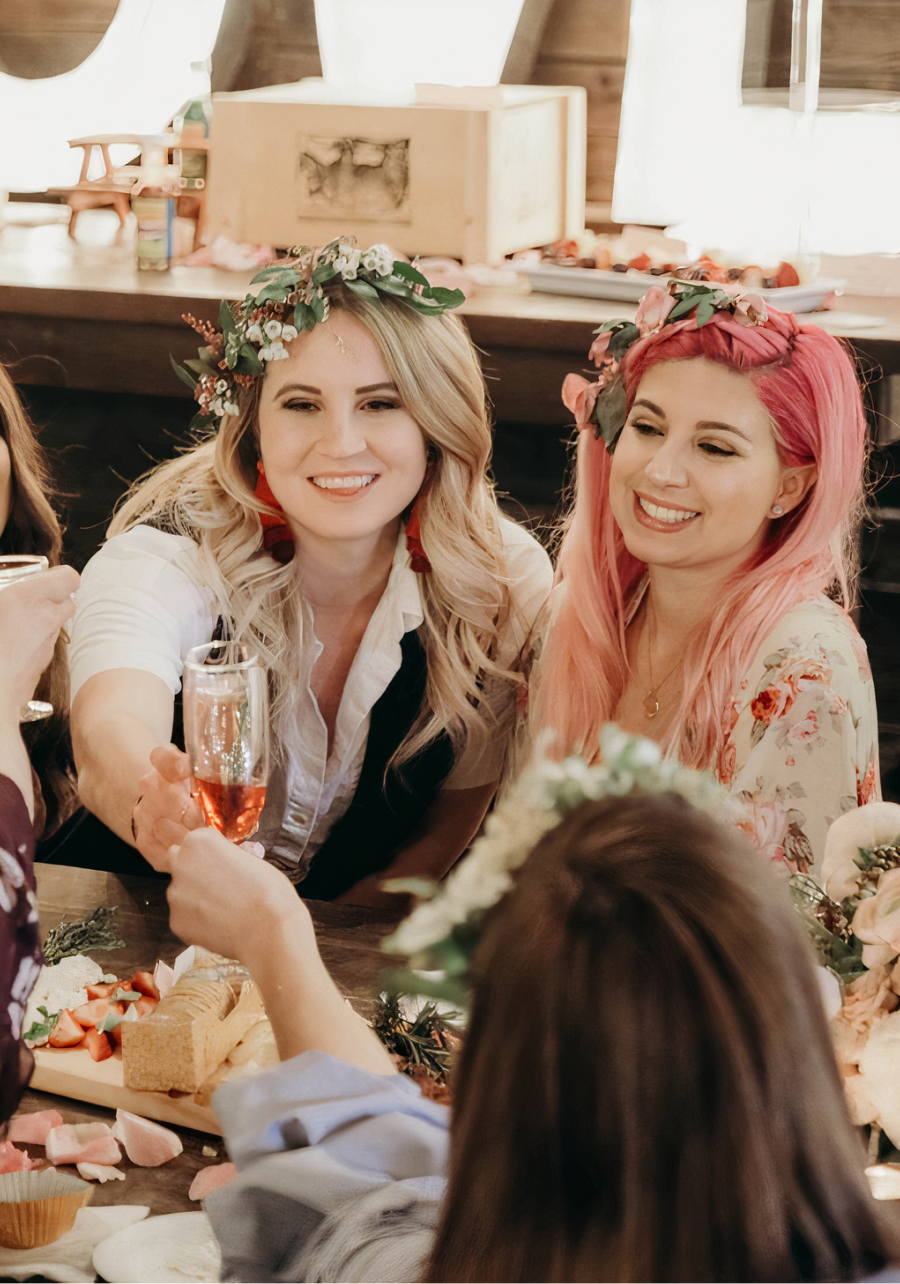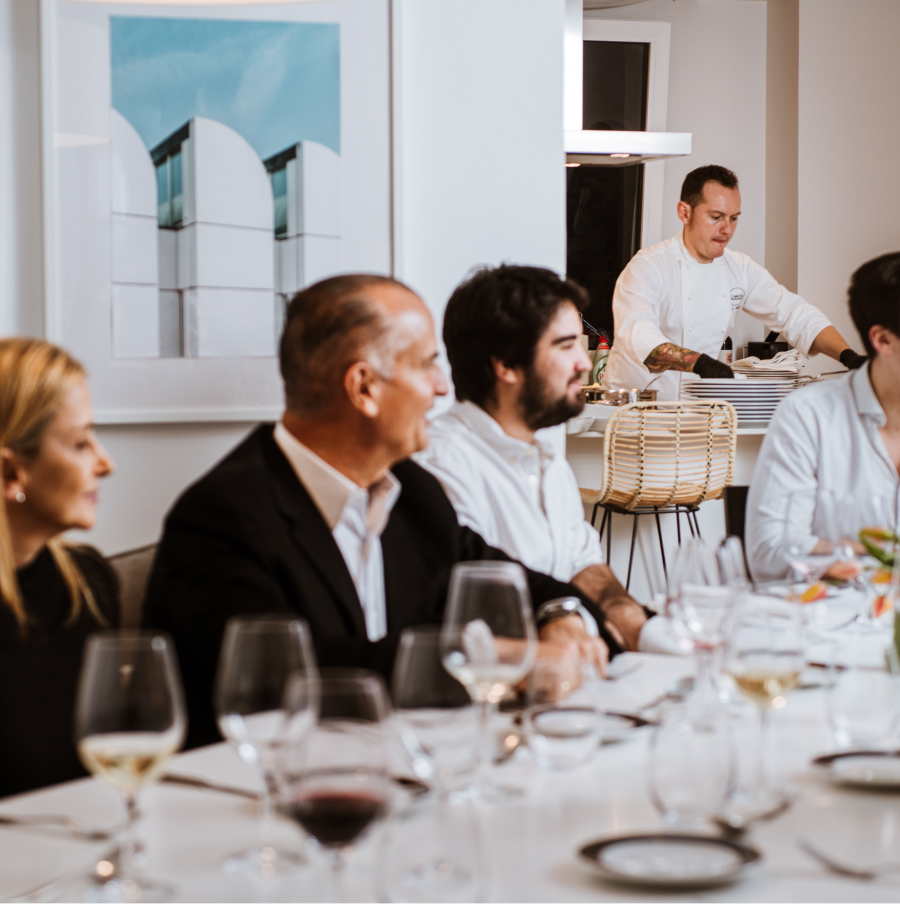 Personalize your request
Share with us the details of your dreamed meal, including type of cuisine, preferences and intolerances.
Receive menu proposals
Our chefs will design menus based solely on your wants and needs.
Get chatty with your chefs
Dont be shy to exchange some messages with your chefs until your perfect menu is ready!
Book your experience
Once you are happy with your choice, submit your payment to secure your experience.
Enjoy!
All there is left to do is counting down the days till your culinary experience begins!
Find your chef
Customize your request and start talking with your chefs.
Top private chefs
We've curated the largest chefs portfolio worldwide, so you can have access to talented chefs with a passion for food and hospitality.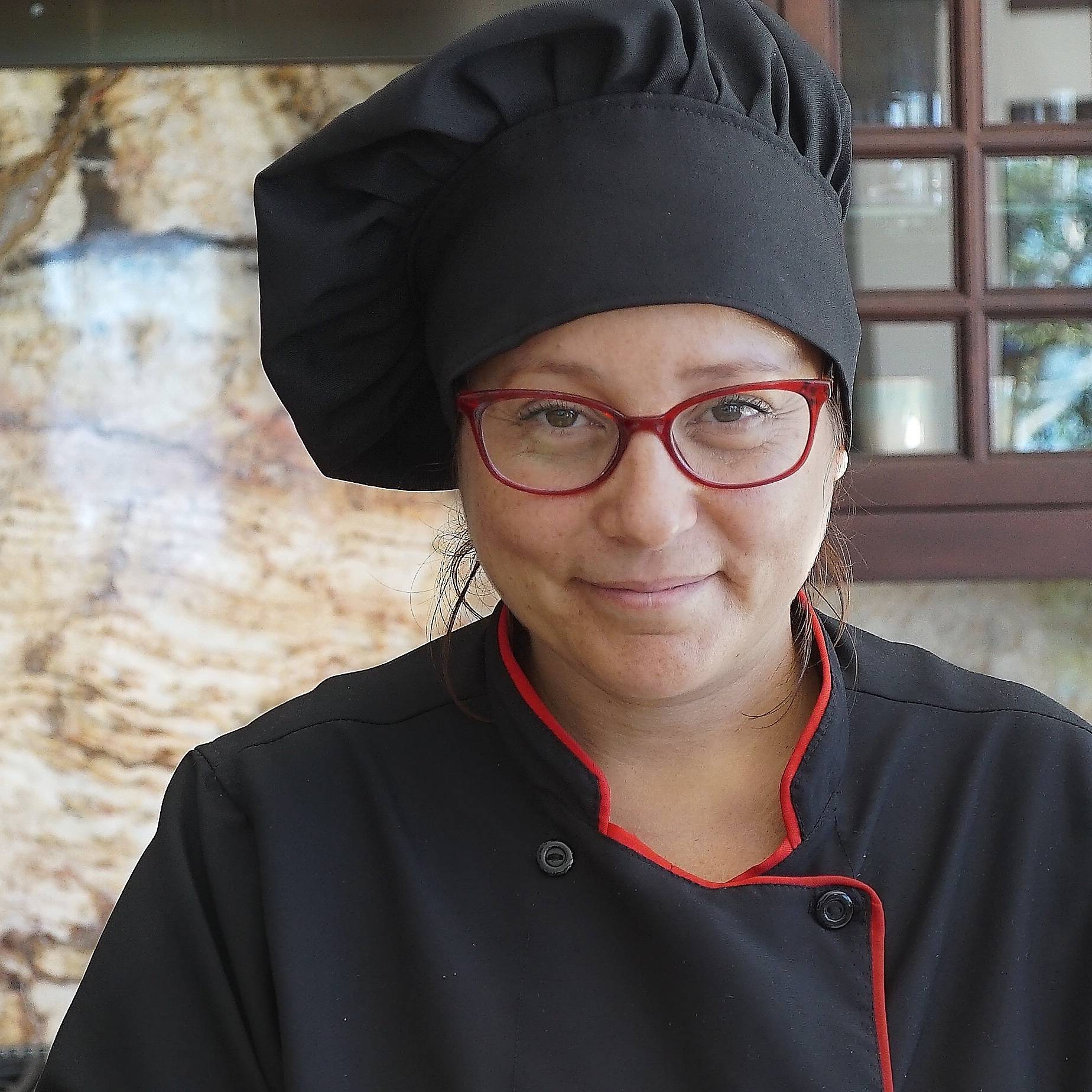 Adriana Castillo
Playa Flamingo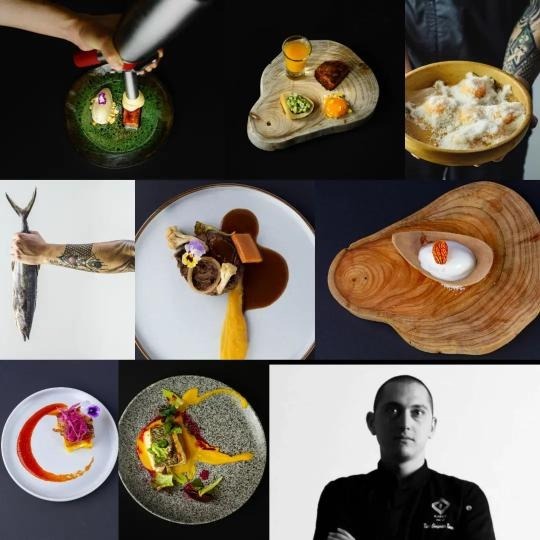 Kevin Charpentier
San José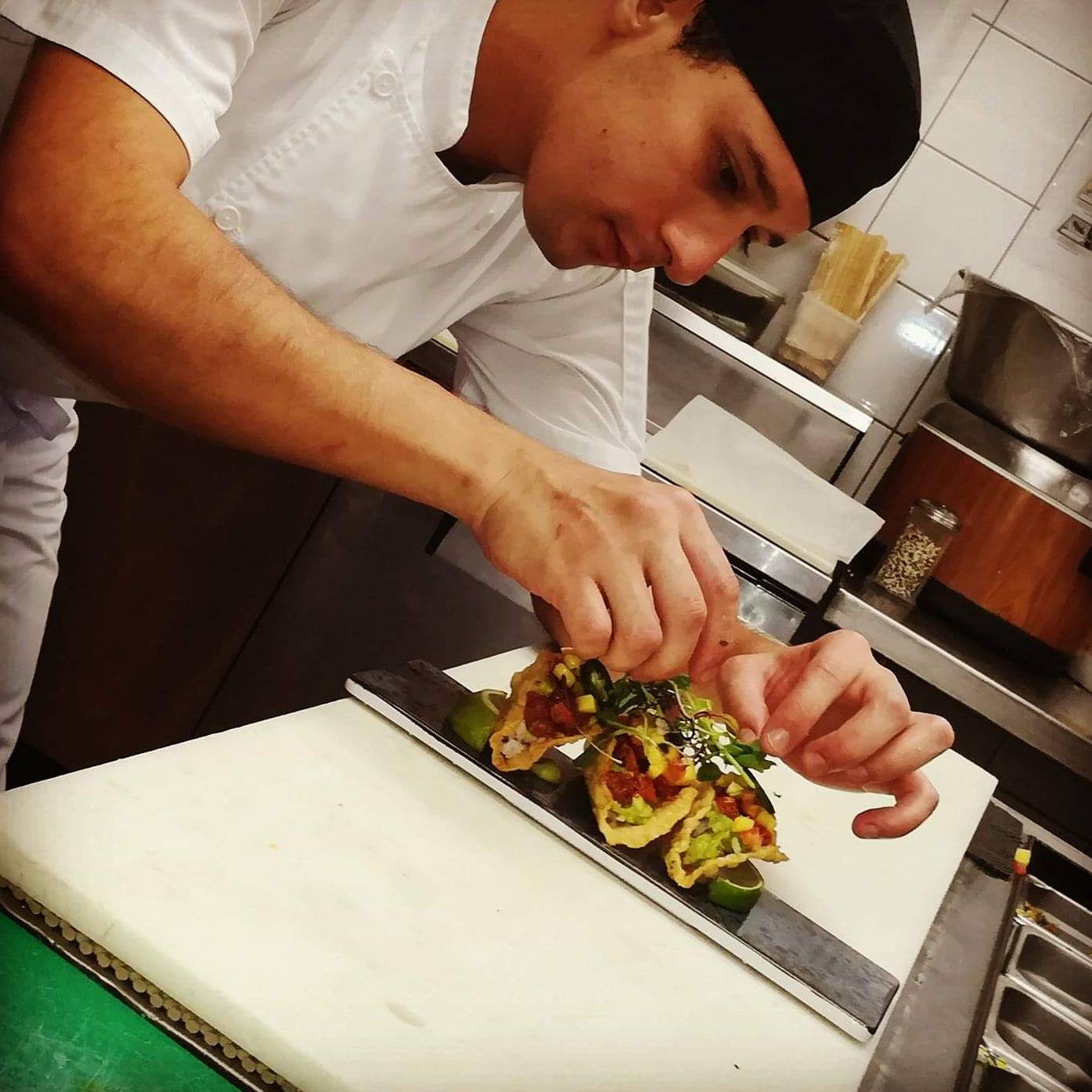 Eduardo Gómez Carballo
San José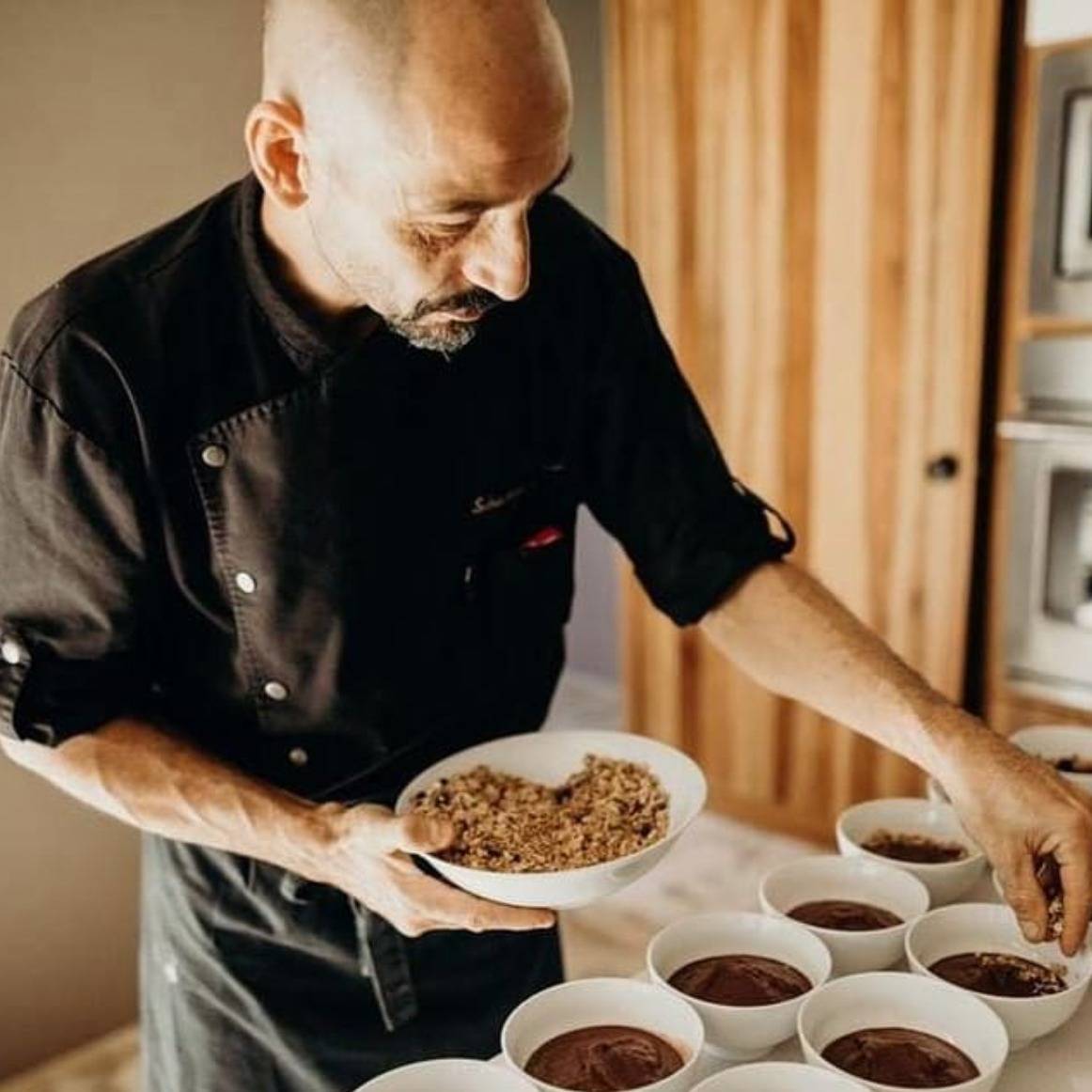 Sebastien Couratier
Los Pargos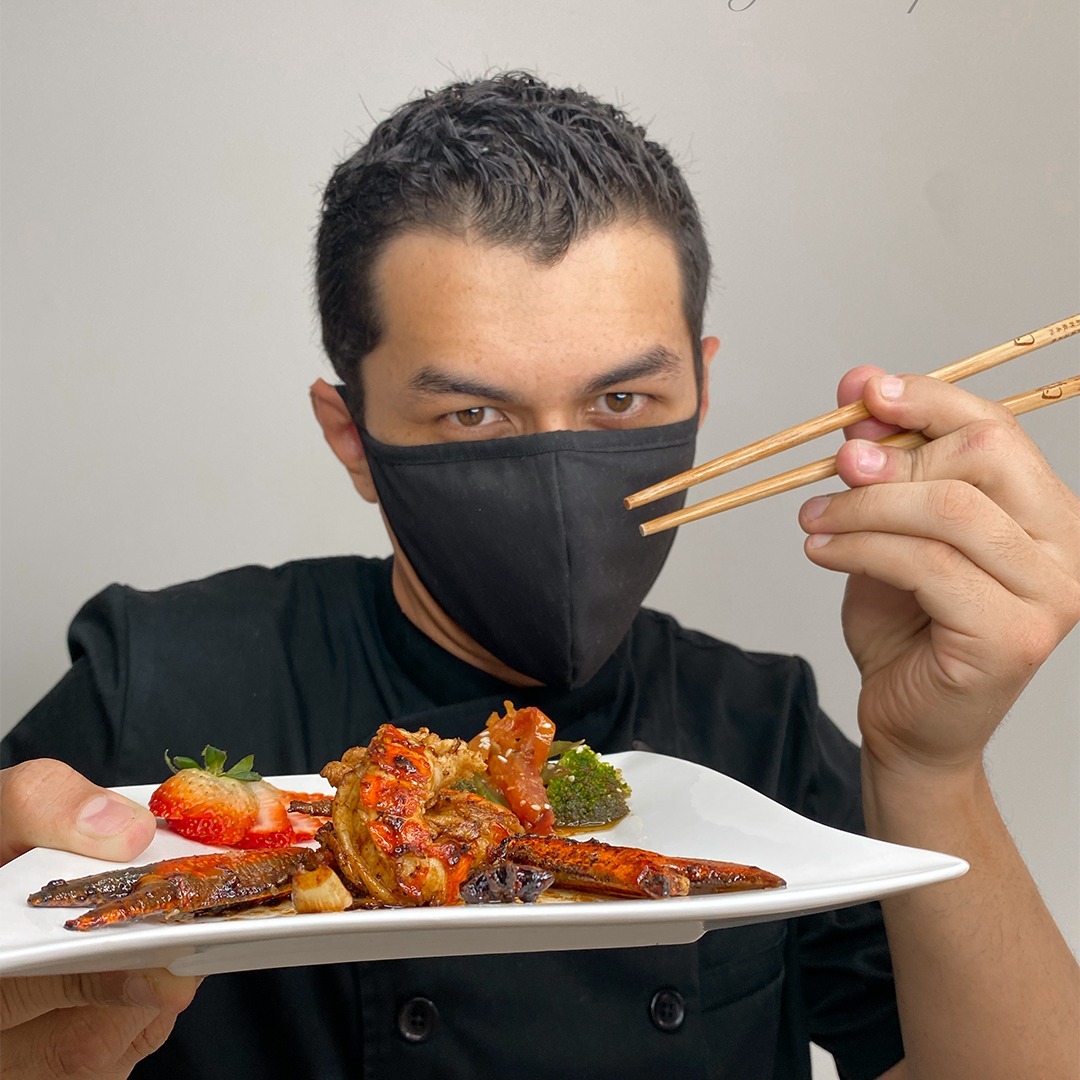 Cristopher Ramírez
Cd Colón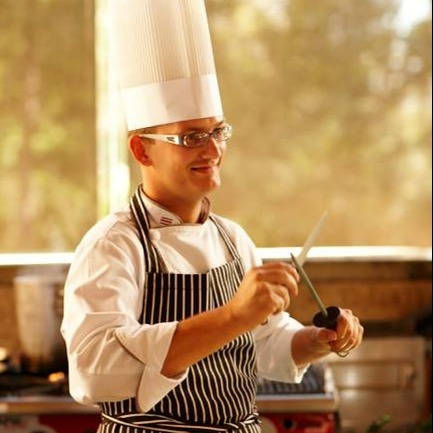 Nicolas Devenelle
Liberia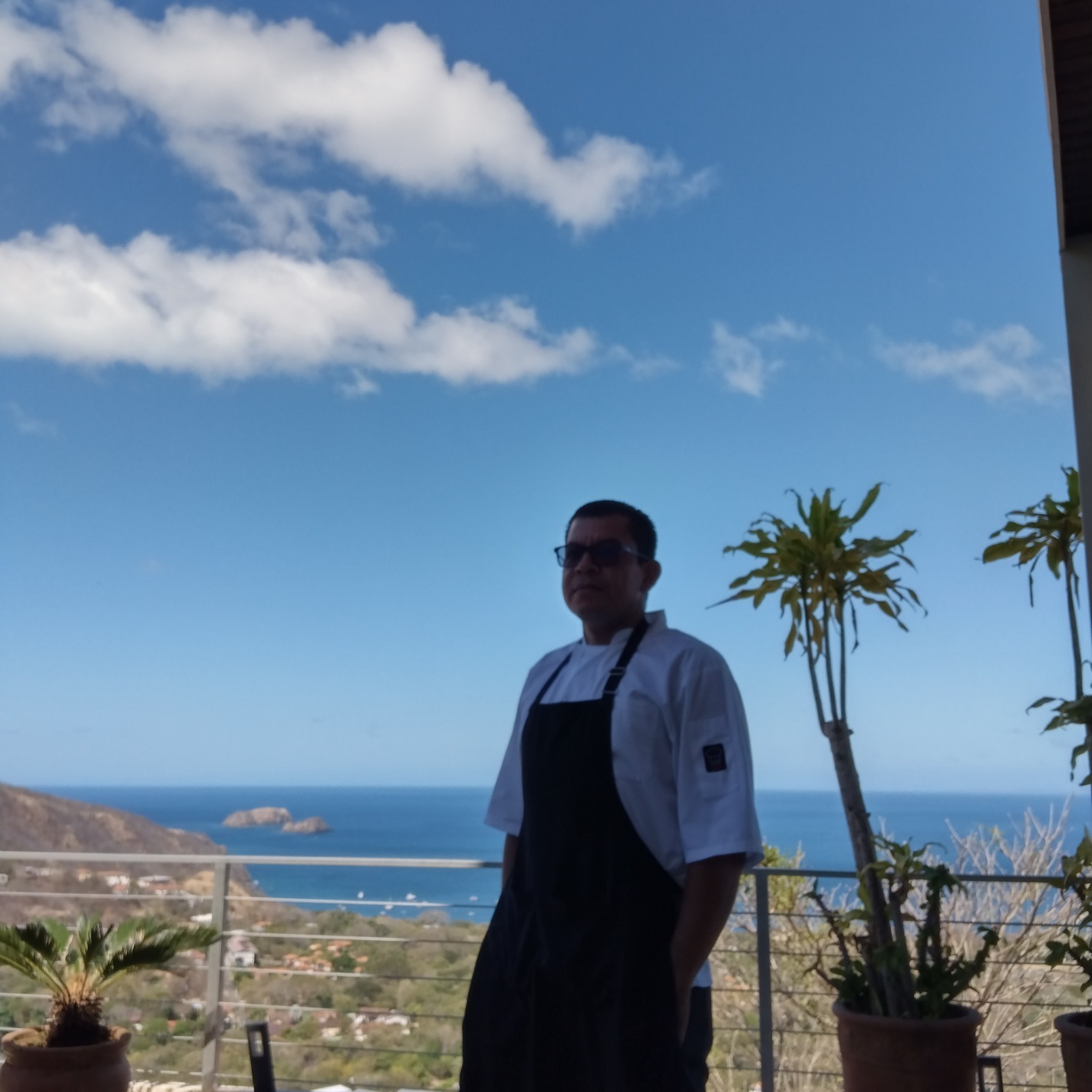 Juan Luis Pizarro Navarrete
Sardinal de Carrillo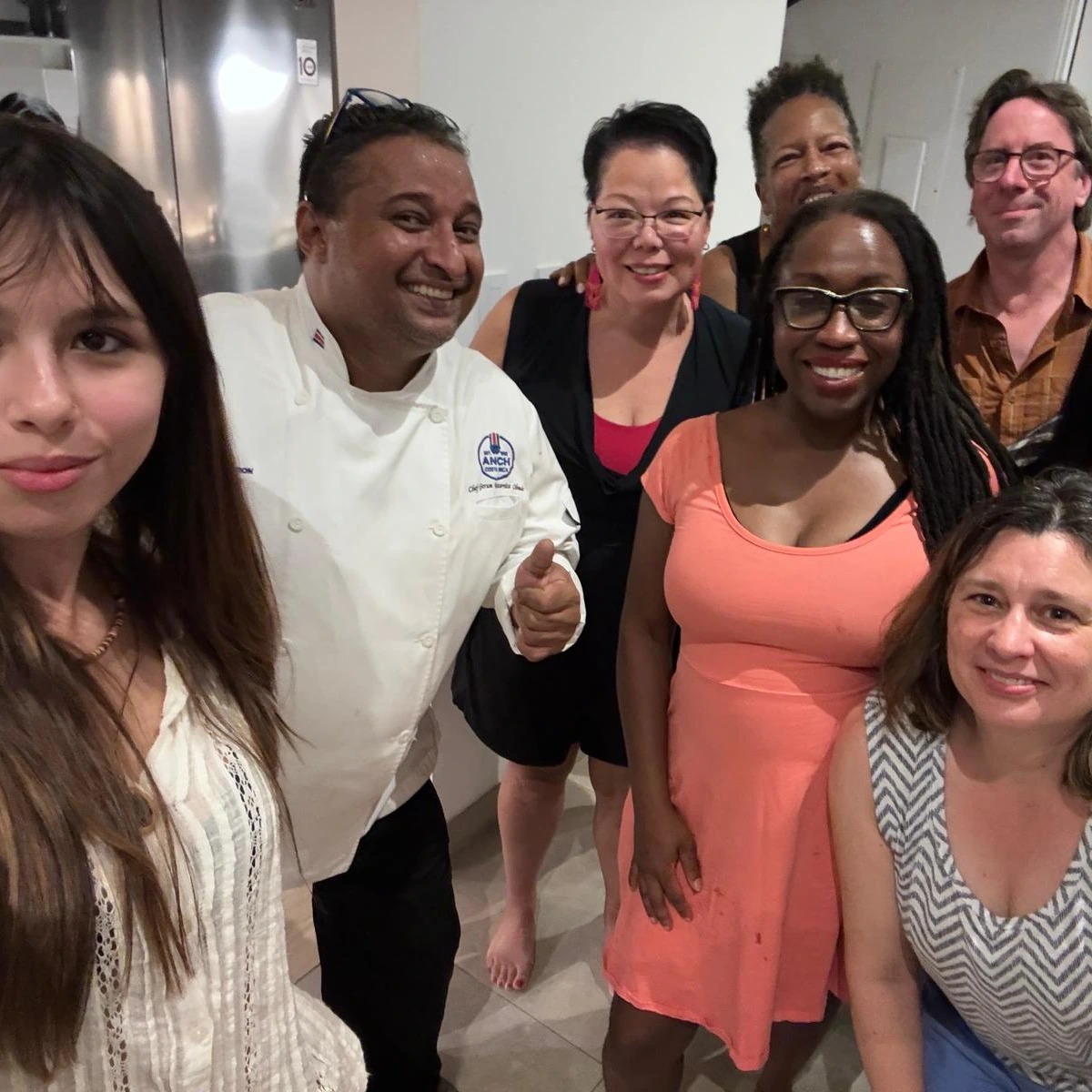 Gerson Matarrita Obando
Brasilito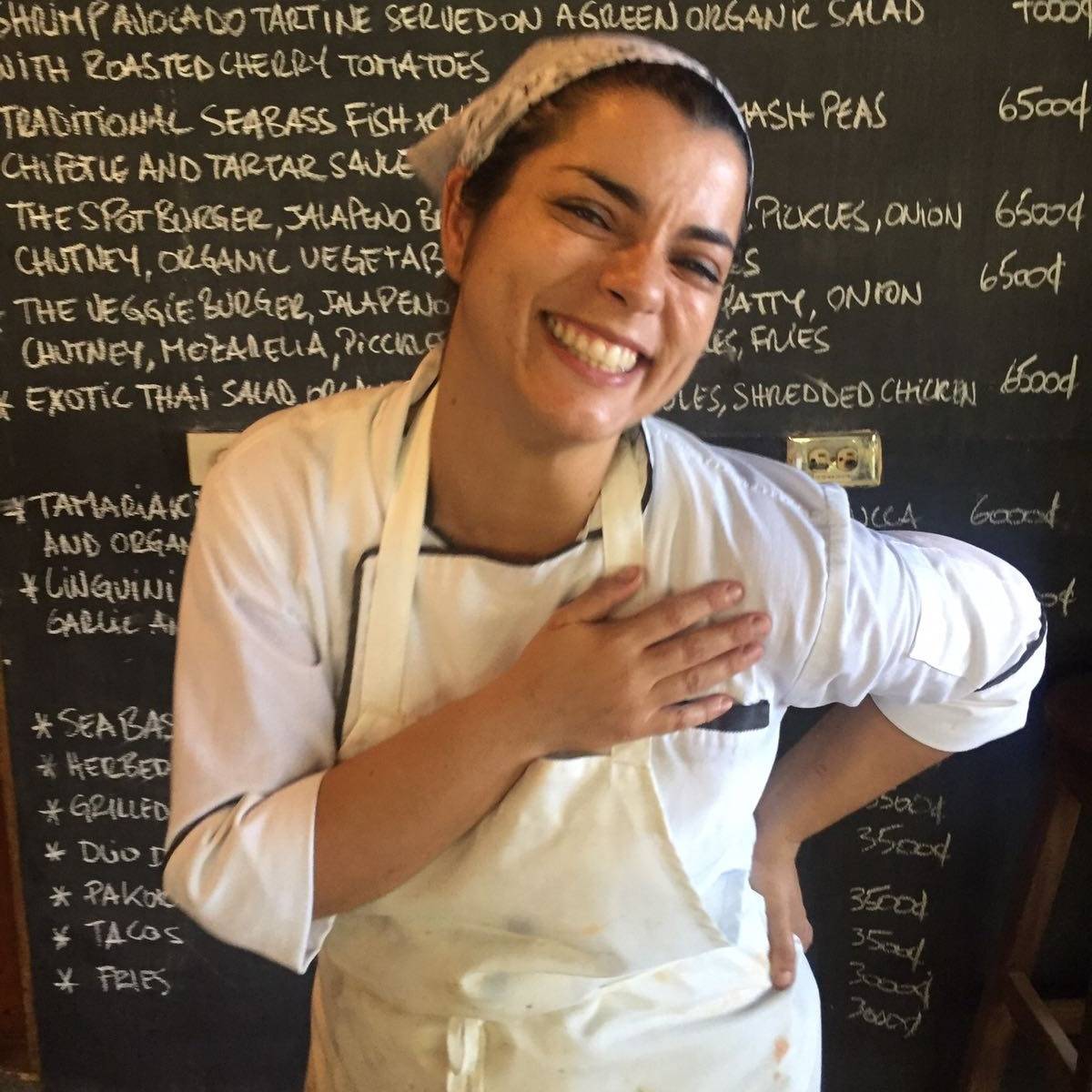 Dania Fallas Zúñiga
Portegolpe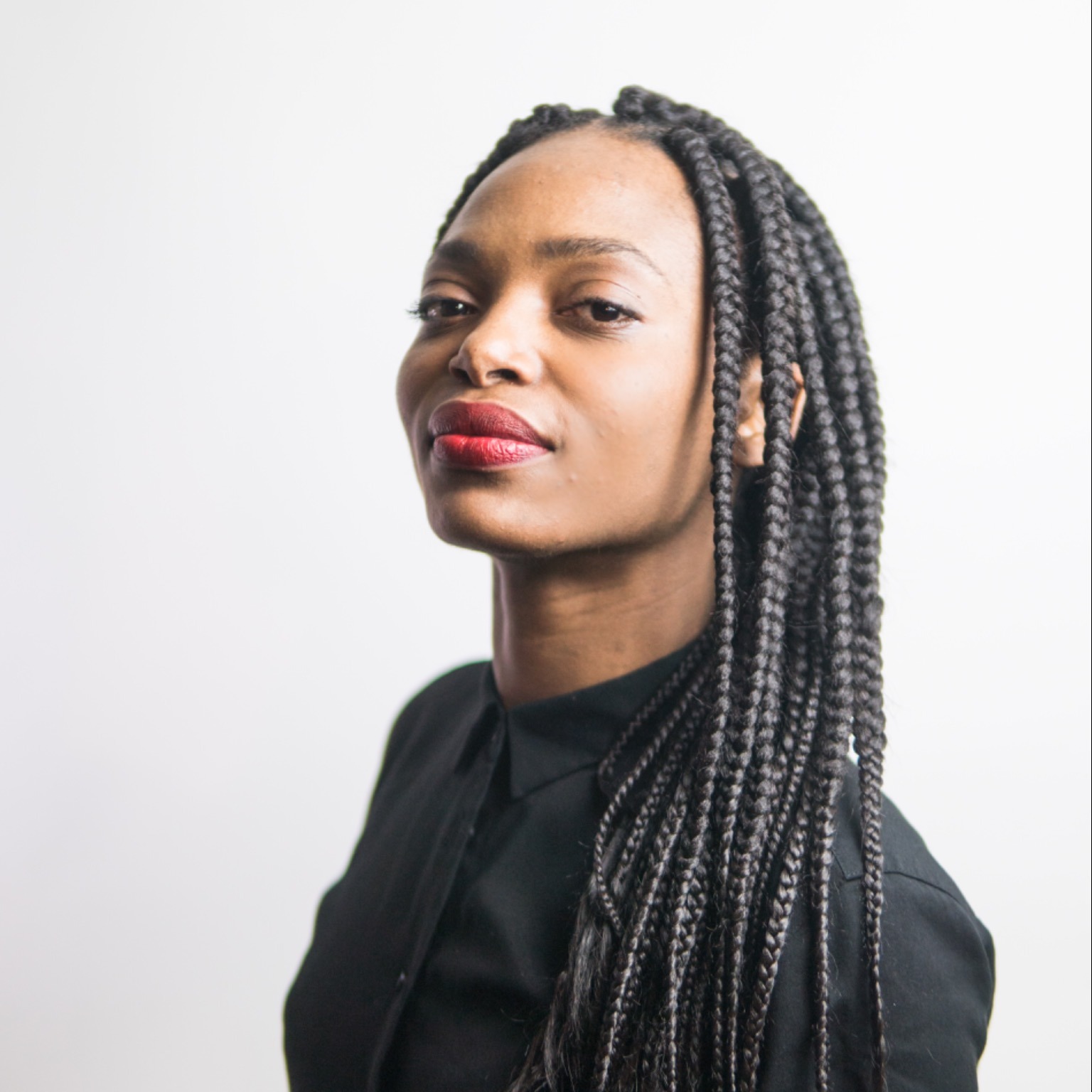 Ety Mundeke-Atwood
Puntarenas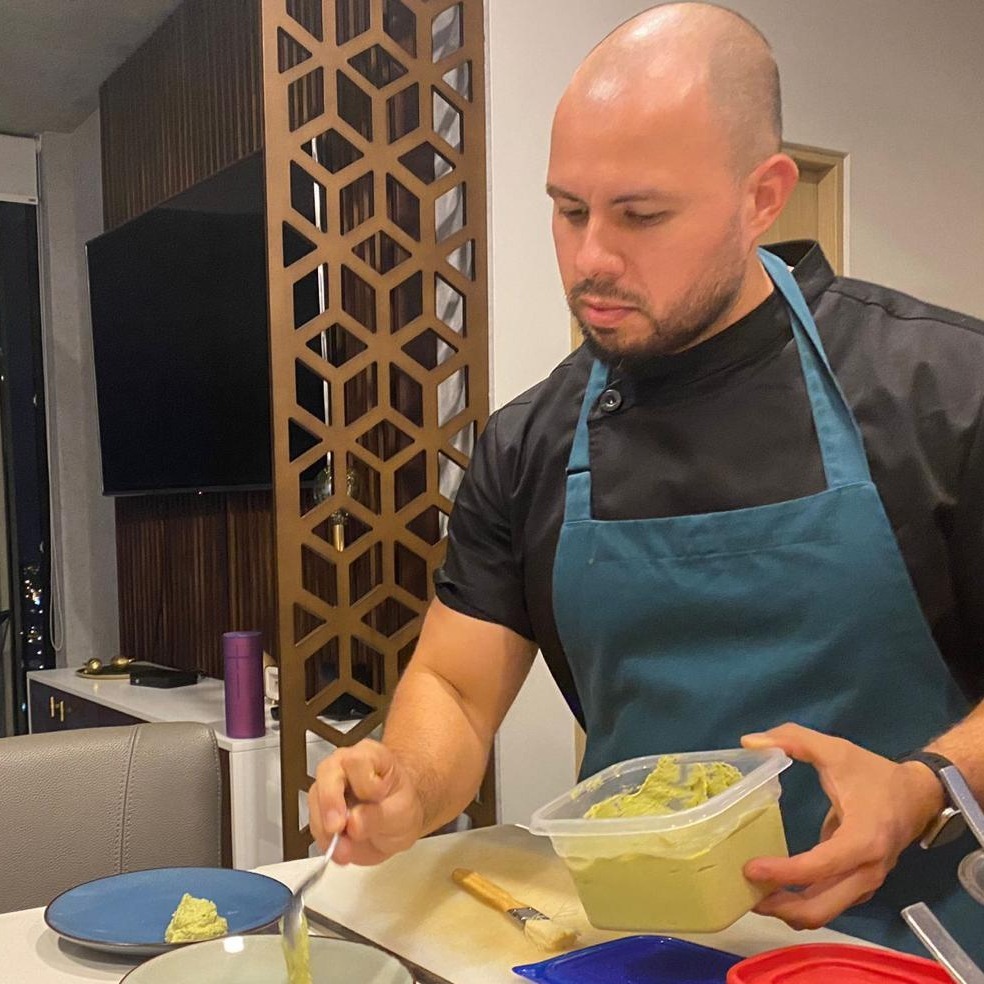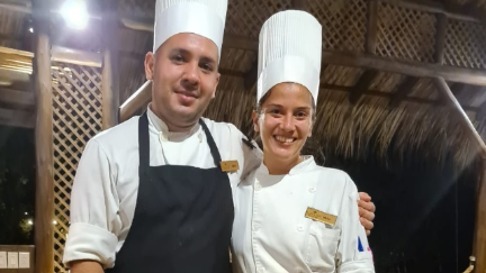 Maria Antonieta Ramírez Ulloa
Brasilito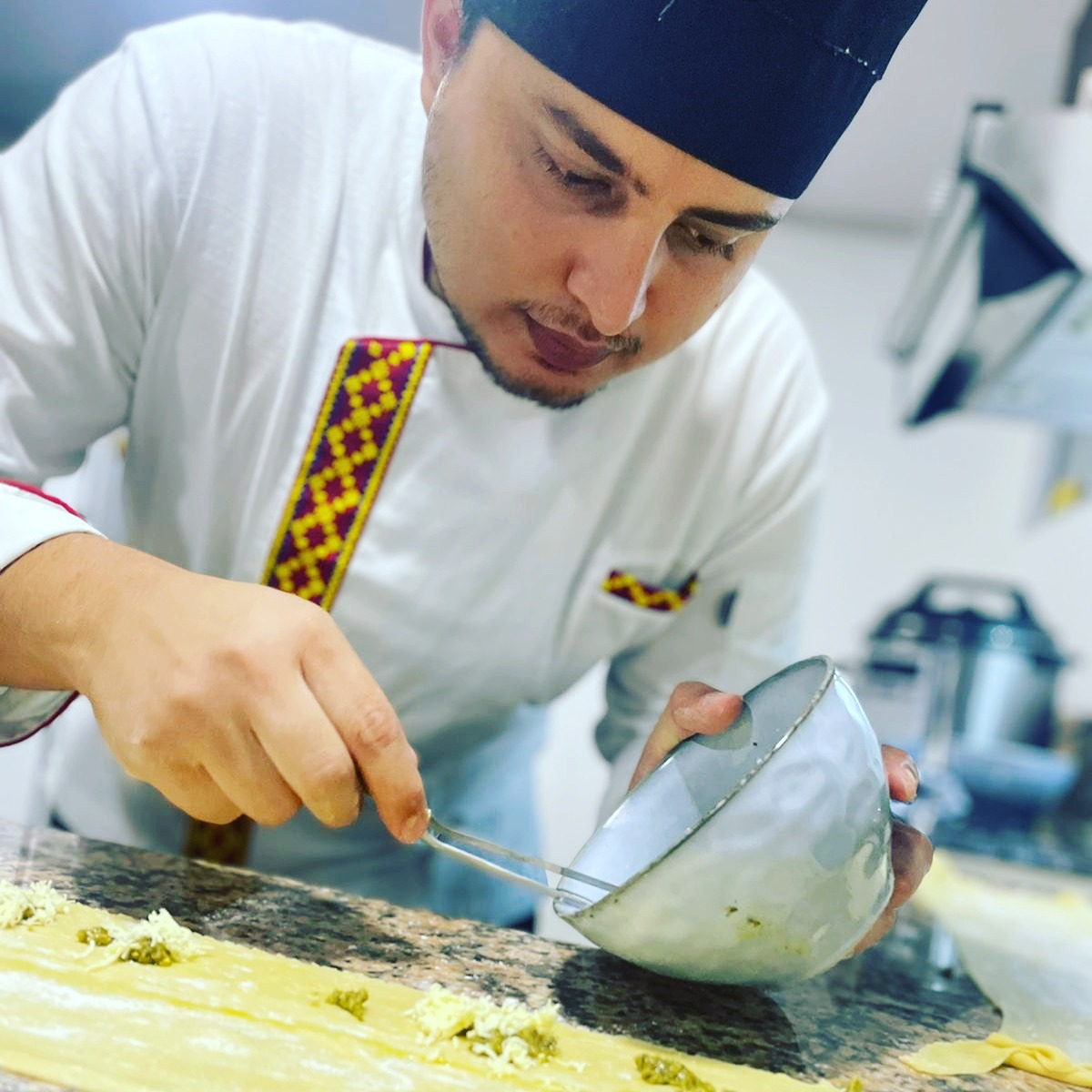 Luis Jose Moreno
San Ramón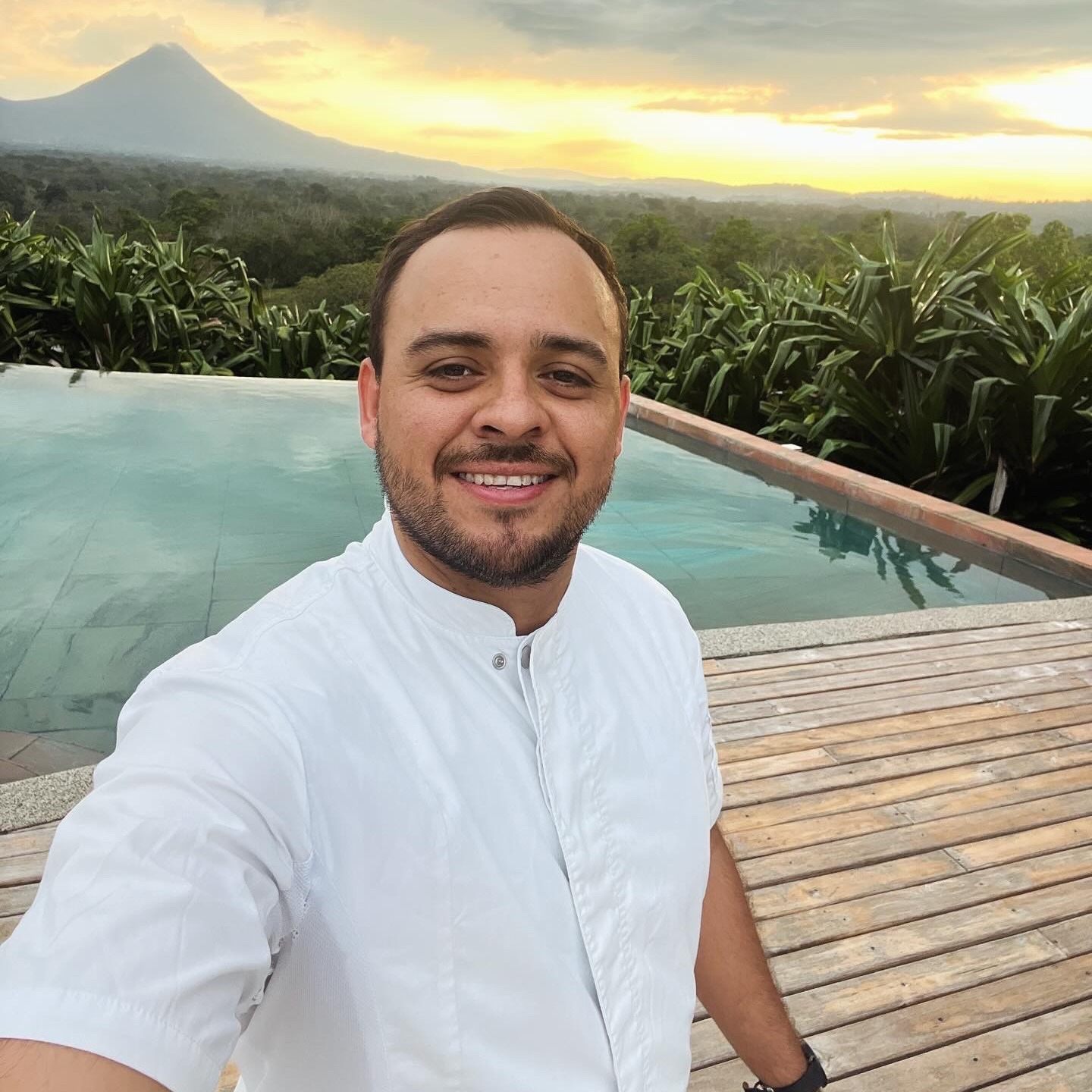 Juan Diego Cubero Arroyo
Jacó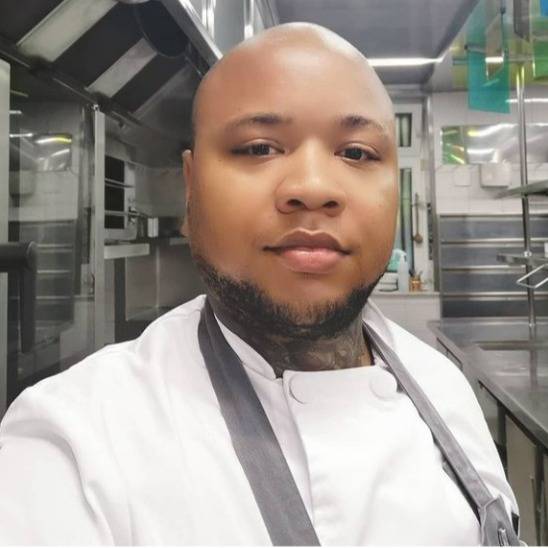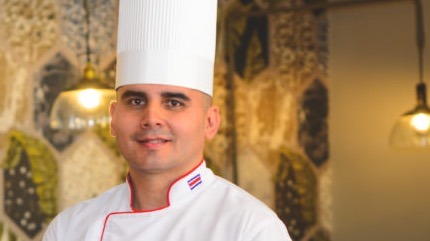 Gerardo Godinez
Lagunilla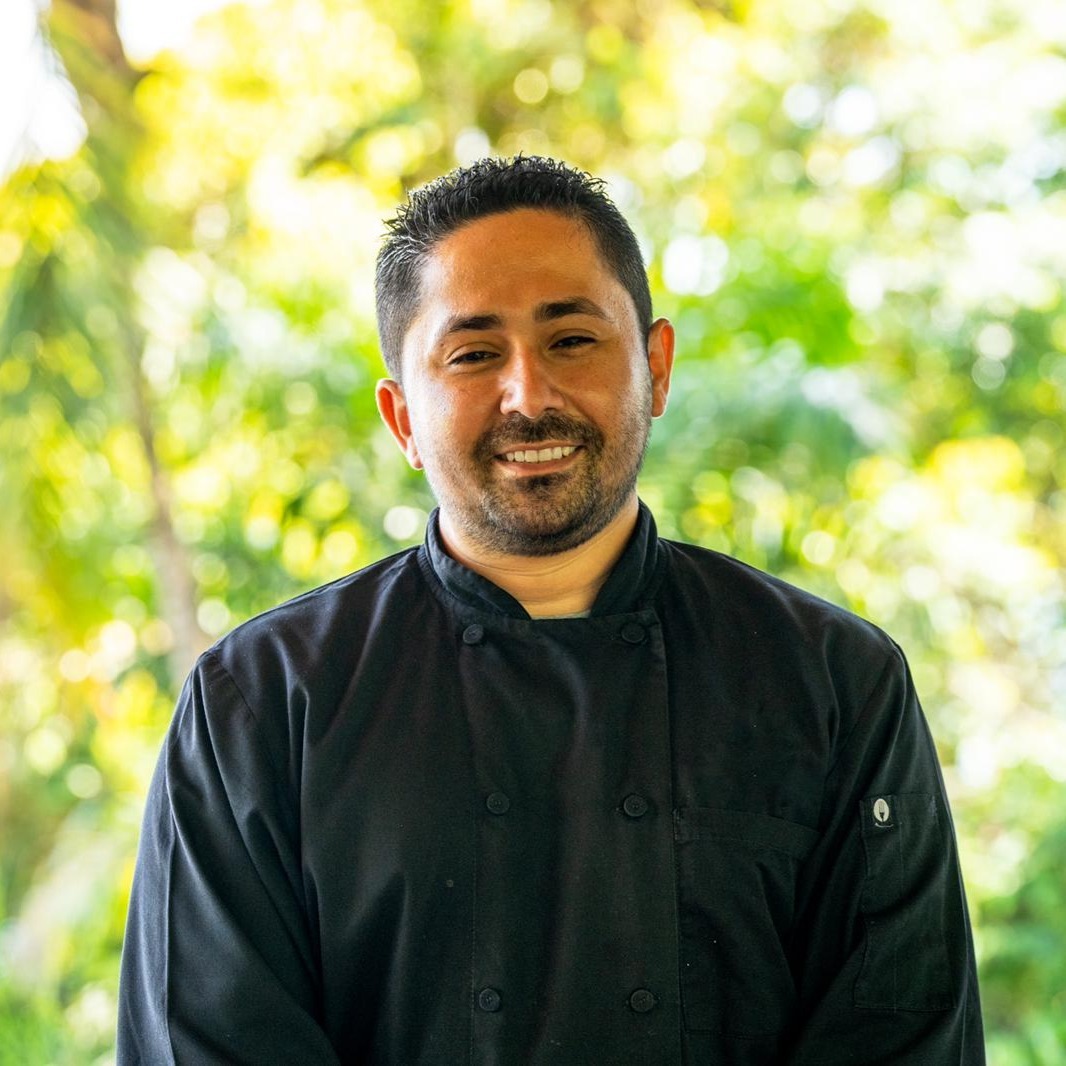 Kenneth Martinez V
Quepos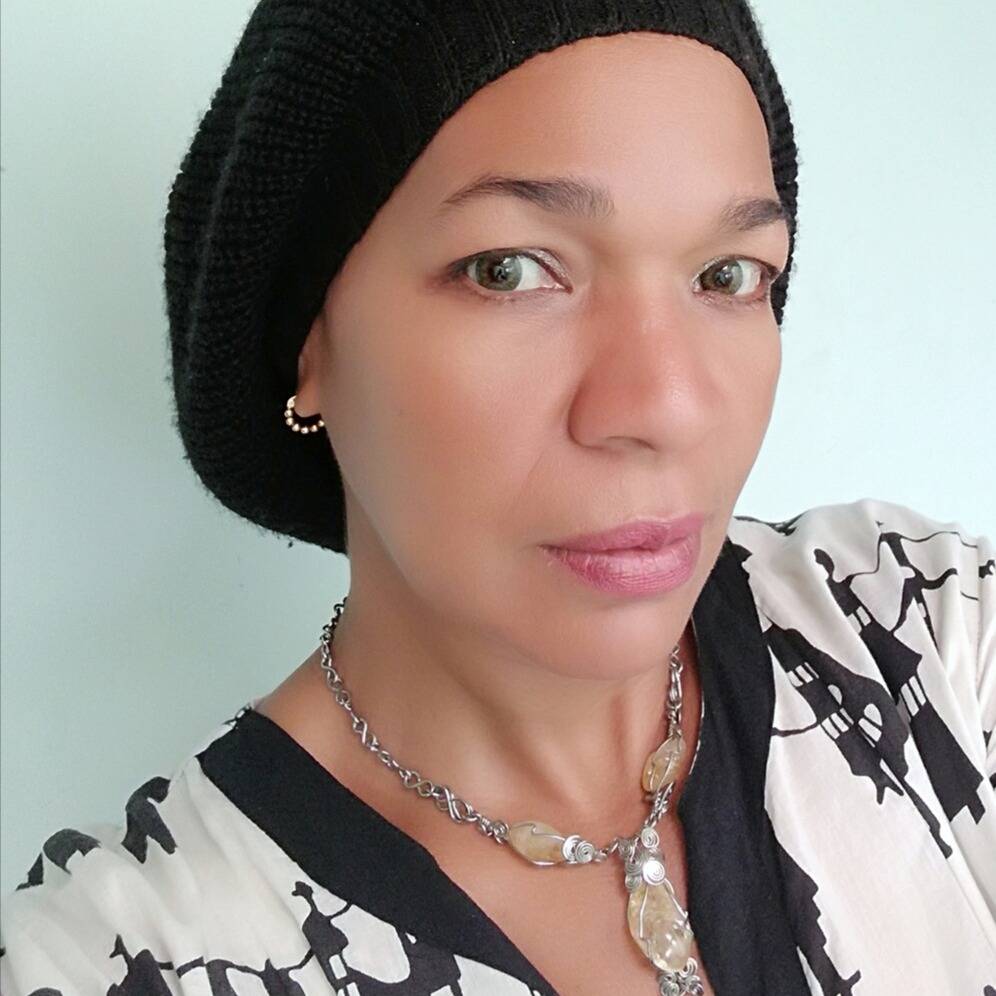 Morellya Echenique
San José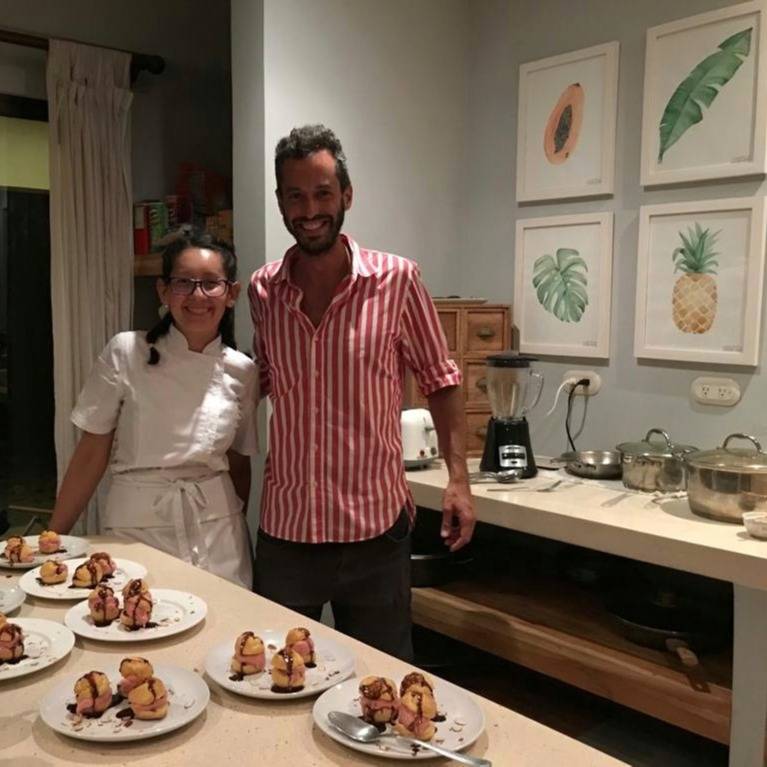 Daphinie Robleto
Manzanillo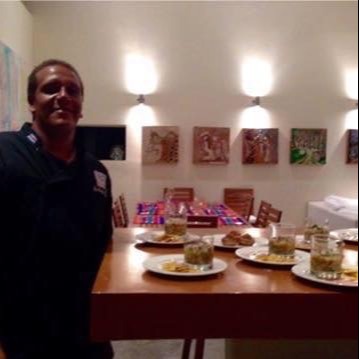 Alexander Herrera
Puntarenas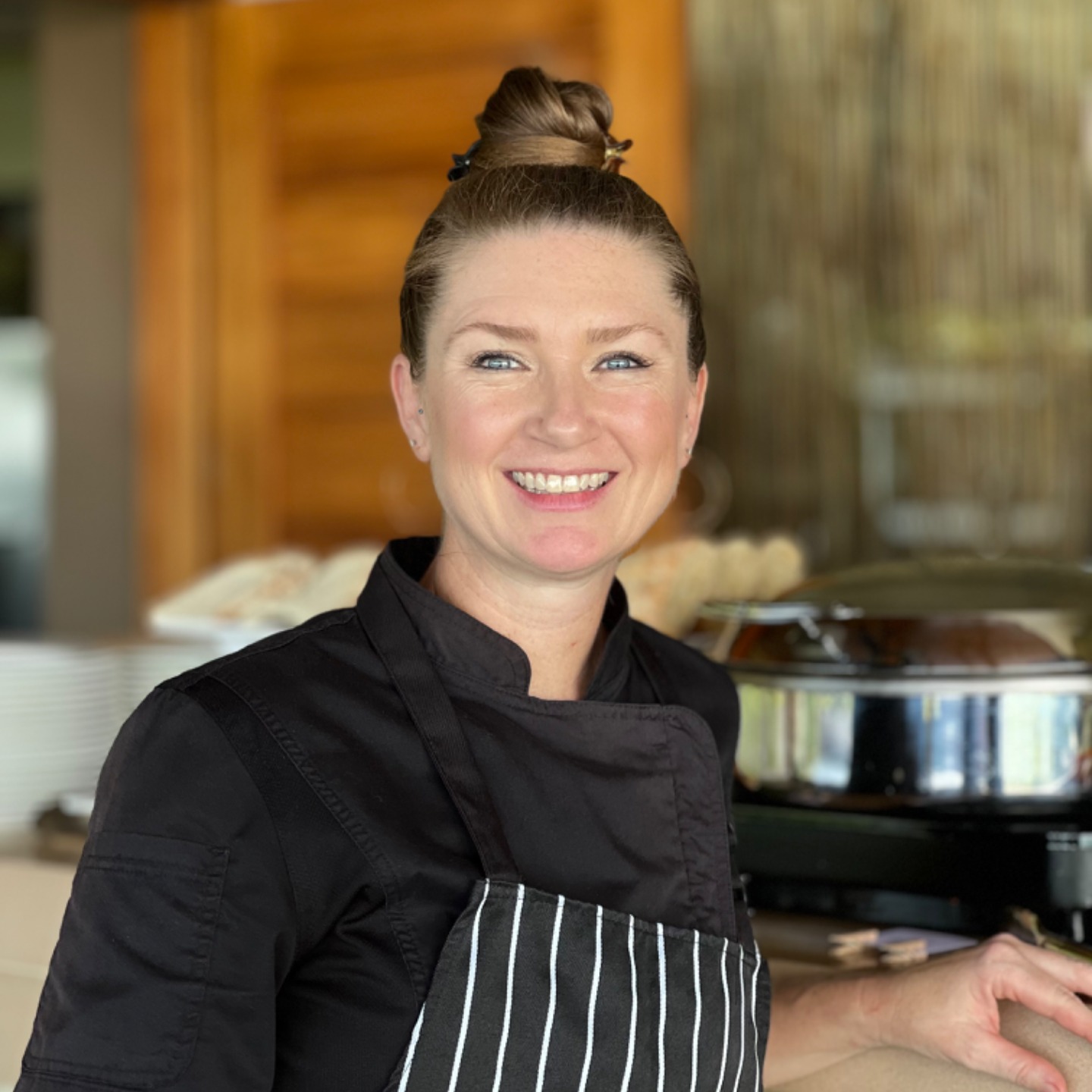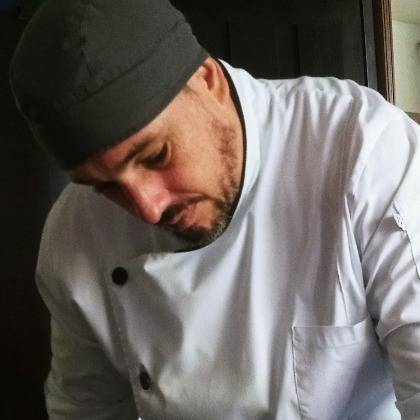 Ricardo Aguilar Mendes Da Silva
Quepos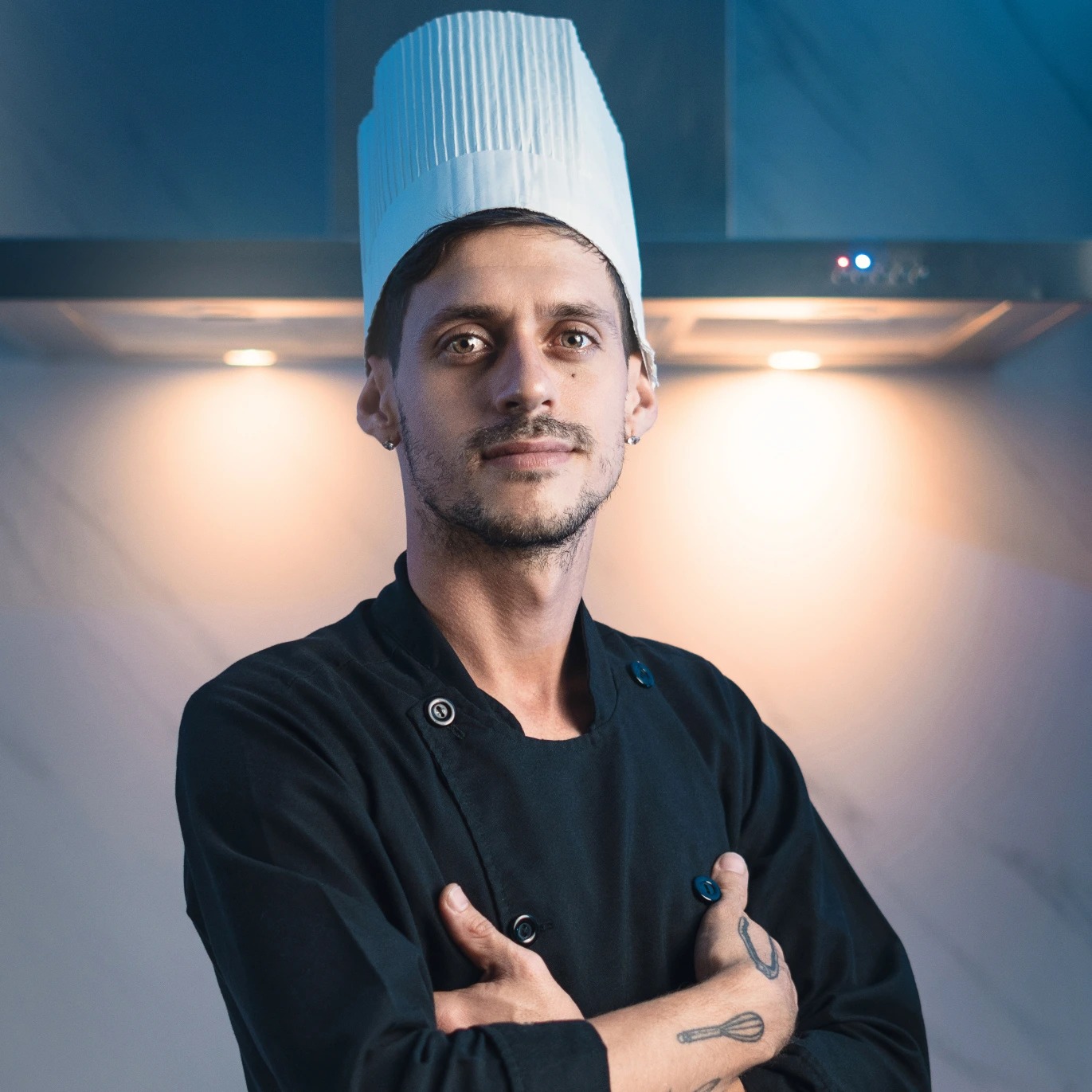 Luis Fernando Rodríguez López
San José
More than
20700 guests

have already enjoyed the experience
4.78
Average score based on

3626 reviews
4.53 Chef
The guests in Costa Rica have scored the experience with their Private Chef with a 4.53.
4.79 Food quality
The quality of the menus cooked by our Private Chefs in Costa Rica received an average score of 4.79.
4.8 Presentation
Not only taste counts! The presentation of our Private Chefs dishes has received a 4.8 average score.
4.92 Cleaningness
The clean up of the kitchen and dining area in Costa Rica has been scored with a 4.92 on average.
Trevor Evans - Dec 08 2023
Denis provided an amazing, 5 star experience for my partner and I. I brought him in to surprise my partner for his birthday and everything went perfect. Every course was to die for and the presentation was stunning. I would 100% recommend him and we plan on using him in the future for other events!
Laura Dipreta - Dec 06 2023
Chef Johnny Carino went above and beyond to make our dining experience one to remember. He put so much time and effort into making sure everything was perfect for our special occasion.
Meredith Steward - Dec 06 2023
Chef Aaron was incredible. He brought along a second chef who recently won Philadelphia's best chef award. Our food was perfect from start to finish. Chef Aaron began his presentation with an explanation of each dish and welcomed any questions from our guests. Communication throughout the whole process was impeccable. Our guests had the best experience!!
Sam Moskovitz - Dec 06 2023
Chef Turnadot was so nice and personable. She was incredibly flexible with the menu and scheduling. It was a wonderful experience and even better food!
Raymond Fenton - Dec 06 2023
Mauricio is a gift. He exceeded expectations and helped make my anniversary a very special affair. Full transparency, we went to Alux following our experience with Mauricio and had some similar menu items. Mauricio's interpretation, quality, and charm easily outshined those menu items. 100% recommendation. I will be back.
Juan Pablo Villa - Dec 06 2023
Prinera vez que hago esta actividad y Luis y su equipo la hizo muy especial.
Christopher Shon - Dec 06 2023
Great chef everything was excellent
Beth Treseder - Dec 06 2023
Gabor produced a brilliant menu for my dad's 70th birthday dinner. Not only was it a delicious 3 course menu but he also included canapés and snacks to start, it was all amazing. Prior to the meal, Gabor was very quick to respond to queries either via message or on the phone and always flexible, particularly when we asked to add an additional person at the last minute. On the night, Gabor made the table look gorgeous and all the food was presented with great care. We were particularly appreciative of how flexible he was with timings whilst young children were put to bed. He also gave my 8 year old nephew, who was still up, some of the food to taste, which he loved! I would highly recommend Gabor to anyone needing a private chef! And the kitchen was spotless at the end of the night!
Julie Miller - Dec 06 2023
We were thrilled to have Chef Melissa make us a delicious poolside lunch at our Airbnb last weekend. The food was fresh and delicious (eggs from her own chickens and organic produce from her own garden!). Every dish came out beautifully plated and tasted wonderful. I would highly recommend her!
Alec D'angela - Dec 05 2023
Chef John was incredible!!
Bobby Bailey - Dec 05 2023
Kim Creighton - Dec 05 2023
The chef was great & brought a great helper. Showed up early, prepped, food was incredible & he cleaned all up. We will enjoy the left overs!
Katia Fridman - Dec 05 2023
I recently had the pleasure of celebrating my birthday with an unforgettable Indian culinary experience curated by the incredibly talented Chef Prerana. From start to finish, the evening was an absolute delight for the senses, and I cannot express enough gratitude for the exceptional service and delectable dishes provided. Chef Prerana effortlessly catered to a party of 11 people at my home, showcasing her culinary prowess with finesse and creativity. The diverse menu she crafted left everyone in awe, featuring a delightful assortment of flavors and textures that truly elevated the dining experience. The journey began with a tantalizing pastry that set the tone for the evening, followed by a fish dish expertly cooked. The lamb dish that followed was a testament to Chef Prerana's culinary expertise, as the meat was succulent and infused with a harmonious medley of spices (accompanied by amazing homemade bread). The depth of flavor in every bite was a true testament to her dedication to the art of Indian cuisine. To cap off this culinary journey, Chef Prerana treated us to a refreshing sorbet that cleansed the palate, preparing us for the grand finale - a birthday cake that was nothing short of a masterpiece. Not only was it visually stunning, but the taste was a revelation, leaving us in awe of Chef Prerana's baking skills. Beyond her culinary talents, Chef Prerana's kindness and easygoing nature made the entire experience seamless. Coordinating with her was a breeze, and her genuine passion for creating memorable dining experiences shone through every dish. I wholeheartedly recommend Chef Prerana for any culinary event. Her artistry in the kitchen, coupled with her warm personality, turned my birthday celebration into an extraordinary culinary journey that will be cherished for years to come. Thank you, Chef Prerana, for making my special day truly exceptional!
Matt Spector - Dec 05 2023
Colleen was incredible!! The food was absolutely delicious. One of the best meals I've ever had
Excellent communication and attitude, very friendly and made us comfortable. The dishes were of great quality. We had the best beef tartare ever - not lying!! Thanks again Gabriel. We had a very nice evening and enjoyed the food!
Richard Cramp - Dec 05 2023
Andy did an excellent job catering for a special family birthday. The food was excellent, he was friendly and polite and provided a great overall experience. He was flexible with the menu choices and responded to queries thoroughly and quickly. We would highly recommend!
Meredith Reynolds - Dec 05 2023
Chef Jean Carlo was amazing! Very responsive to all of my questions and the food was wonderful. We would definitely hire him again!!
Maddison Gair - Dec 05 2023
We hired Chef Davide for my parents 40th wedding anniversary dinner while on holidays in Noosa. He made the experience so special, with personalised menus and tales of his career taking him all the way back to Italy. The food was incredible, with a special mention of the Pappardelle Al Ragu, although everything was just delicious. Davide left our kitchen spotless and he even left some pasta for my children - who he graciously allowed to "help" him prepare the pasta. Highly recommend!!!
Stephen Flynn - Dec 05 2023
David and his team did an incredible job at our house recently. It was a very enjoyable experience and I would highly recommend it. Looking forward to the next one already! Thanks
Aaron Sykes - Dec 05 2023
Chef Bridget was superb in her deliverance Excellent communication at all stages Altered the proposed menu at my request and was therefore very flexible and accommodating The braai was amazing and what we loved the most was how leisurely the whole experience was The Chef was not in a rush to leave as soon as possible Highly highly recommend
Personalize your menu
A romantic dinner or a gathering of friends. Traditional dishes or exotic flavours. A fine dining experience or a family-style meal. Every private chef experience is unique! Submit your request and personalize yours.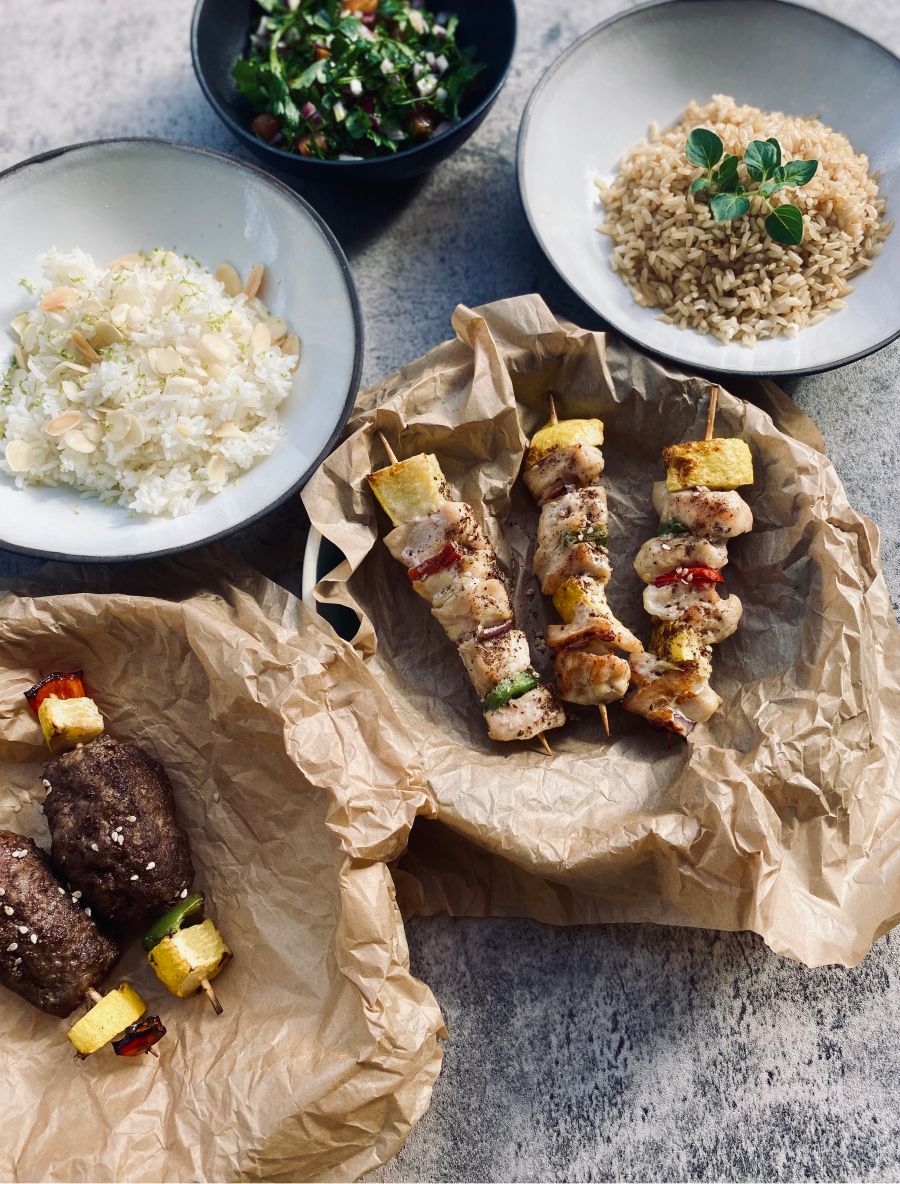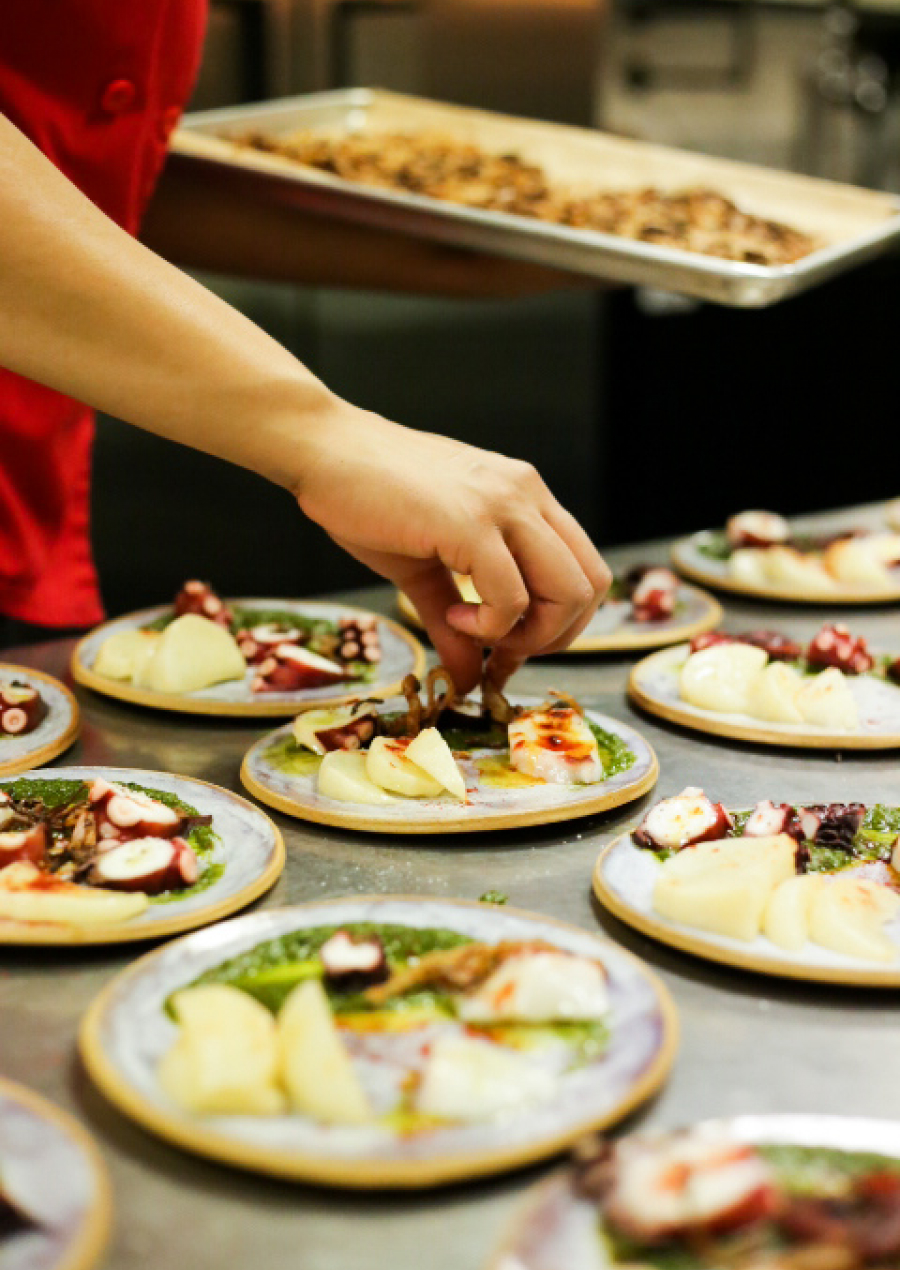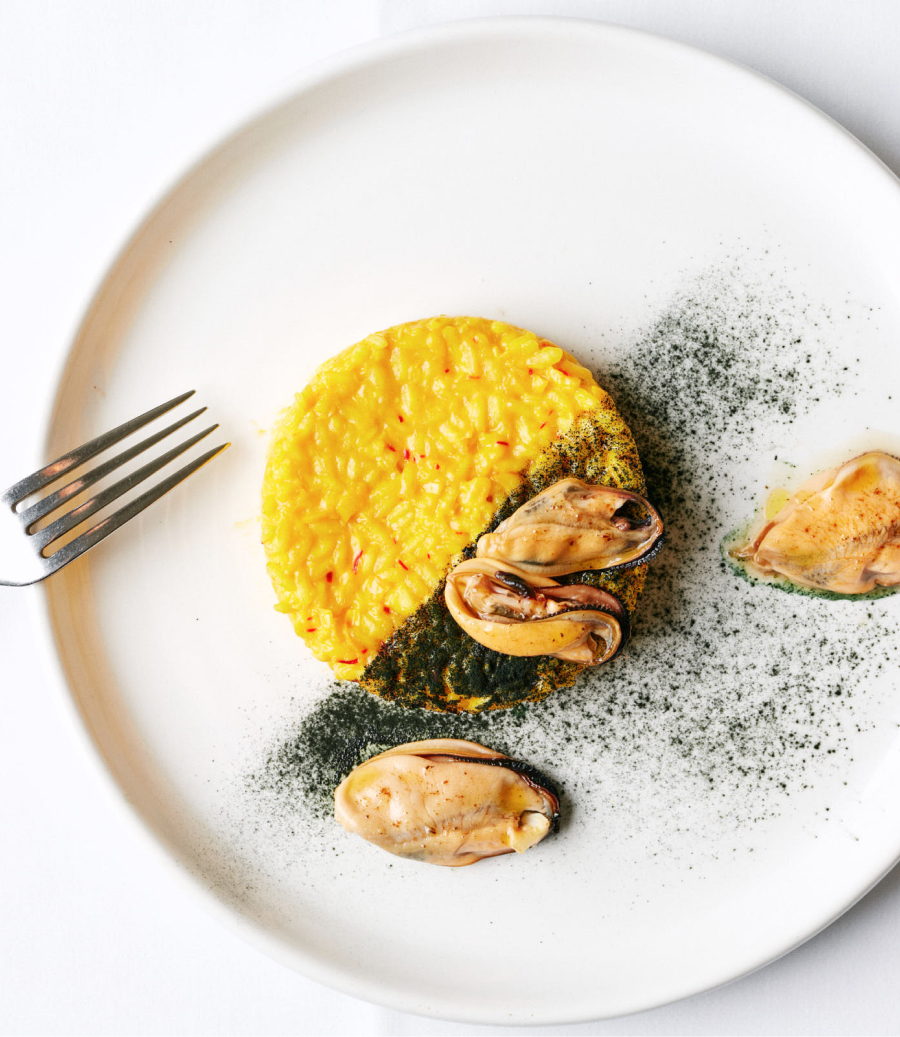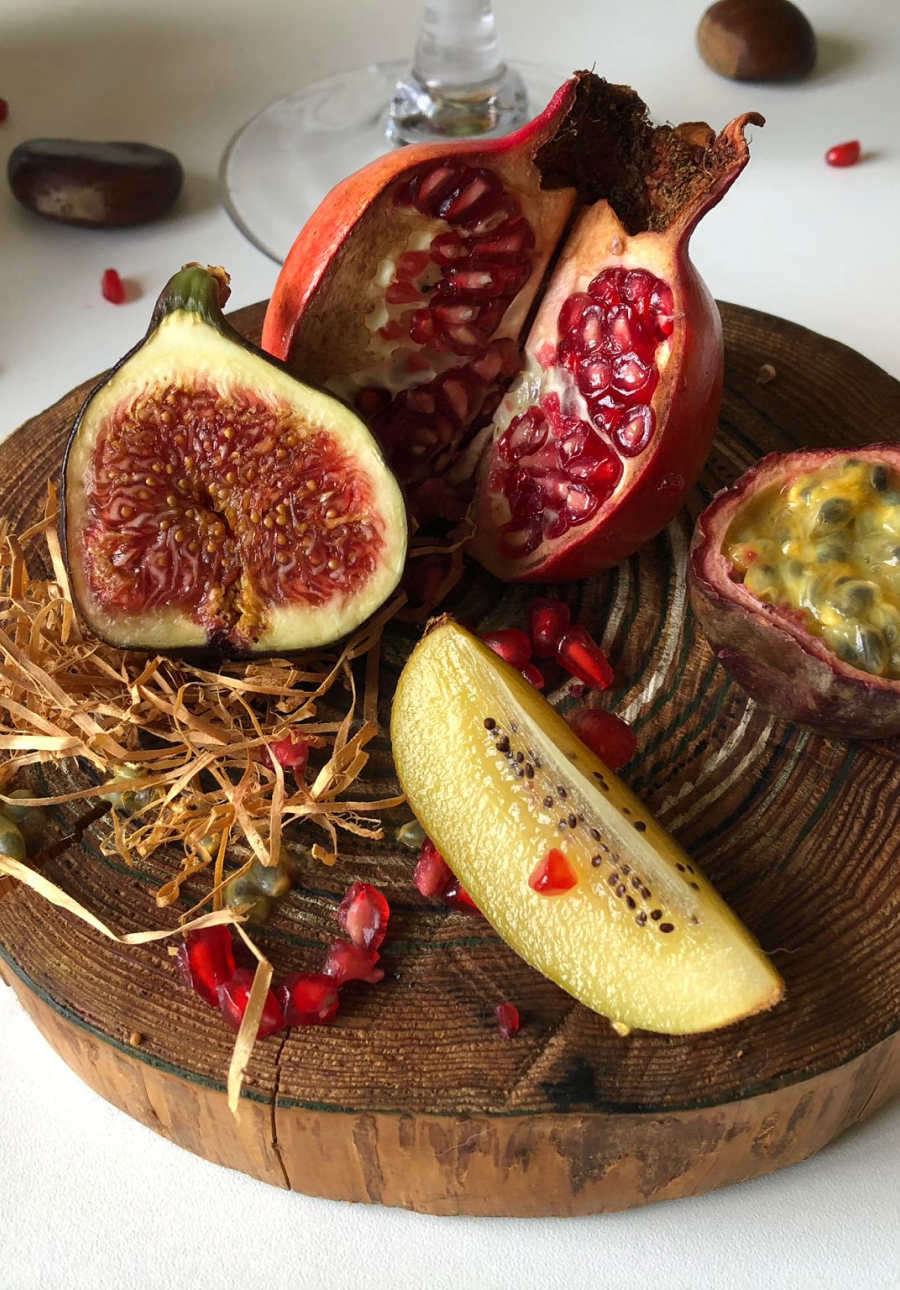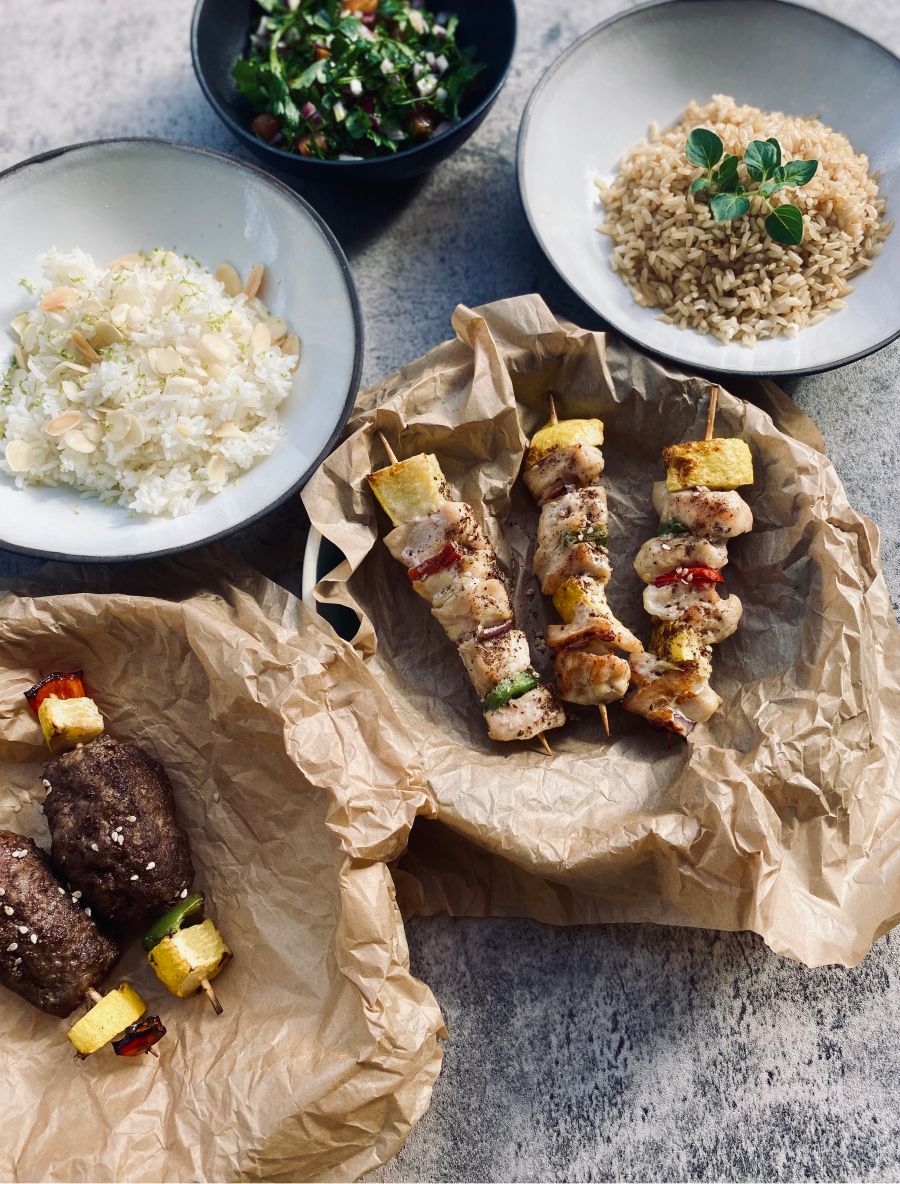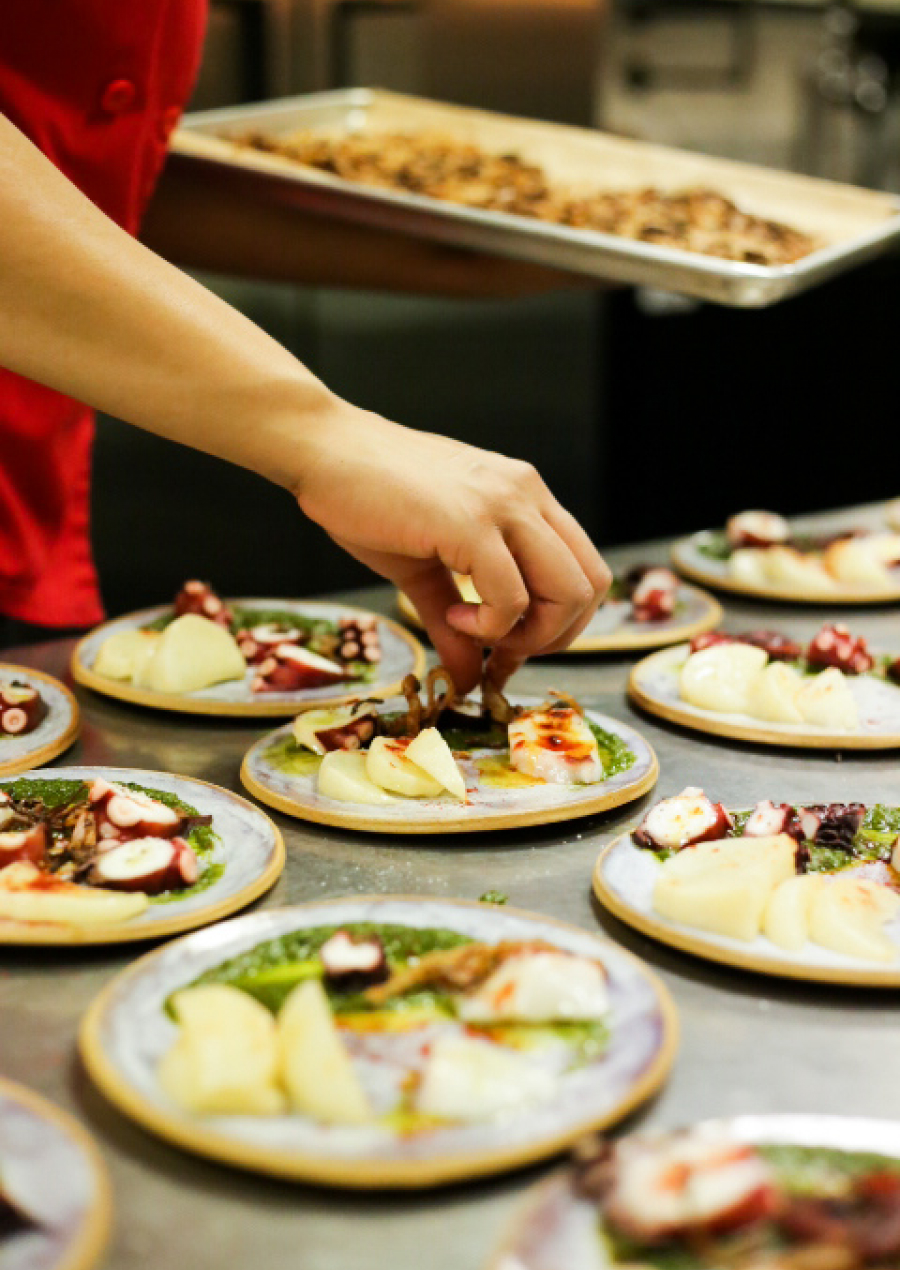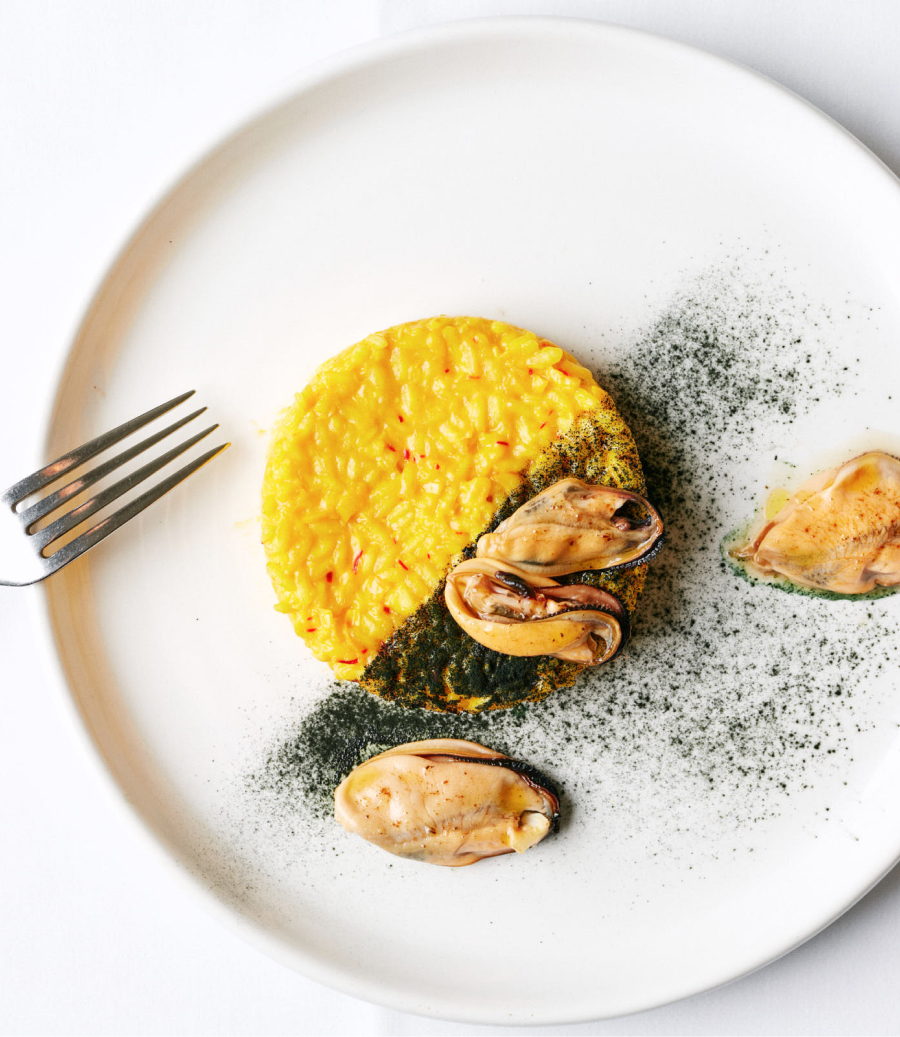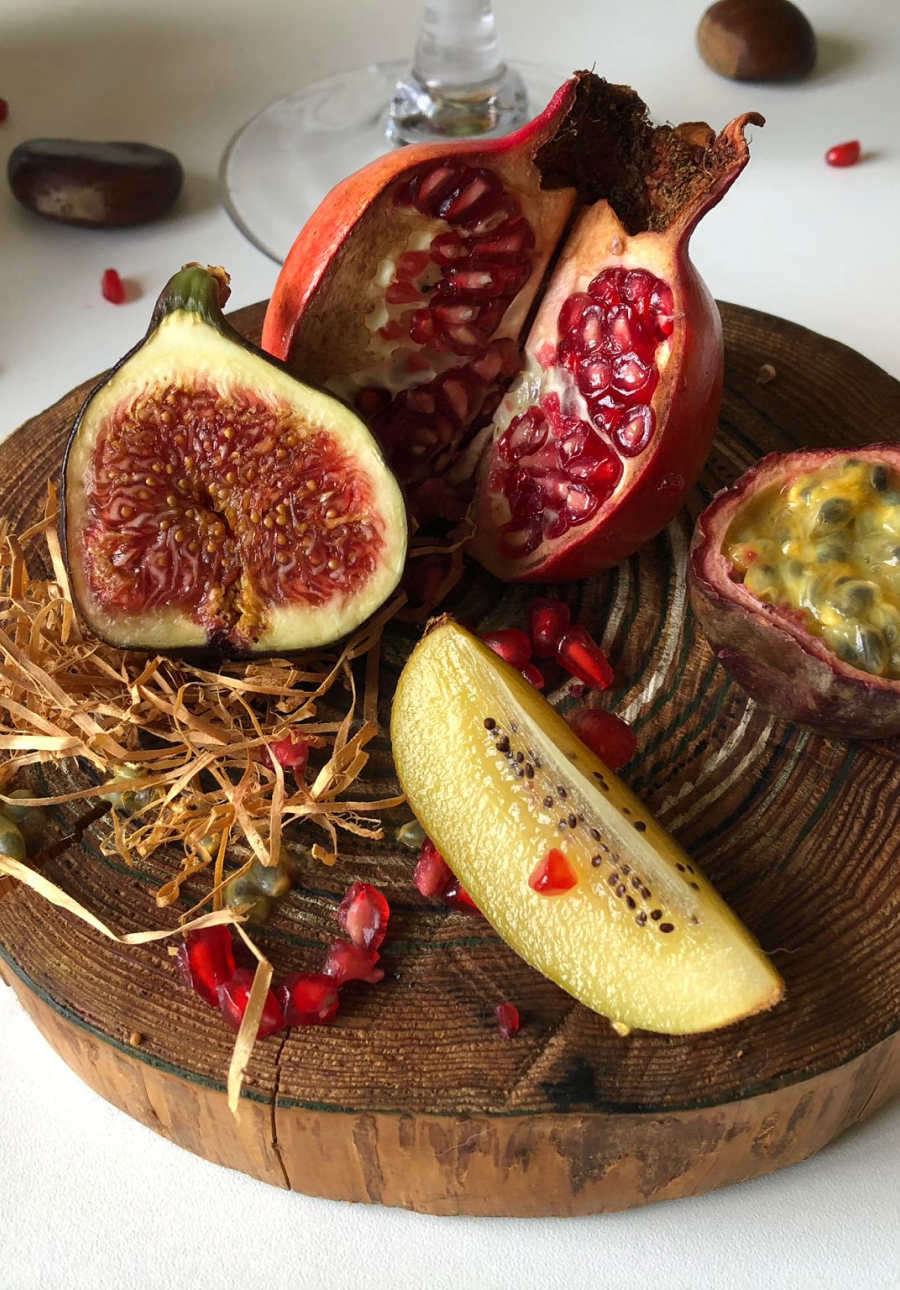 About us
Founded in 2012, Take a Chef began with a deep belief that the best of the culinary talent should not be kept hidden behind the thick walls of a restaurant's kitchen; it should be allowed to shine at the one place where everyone enjoys the most treasured meals- one's own dining table.
+10
years since our launch
2.3M
guests enjoyed our experience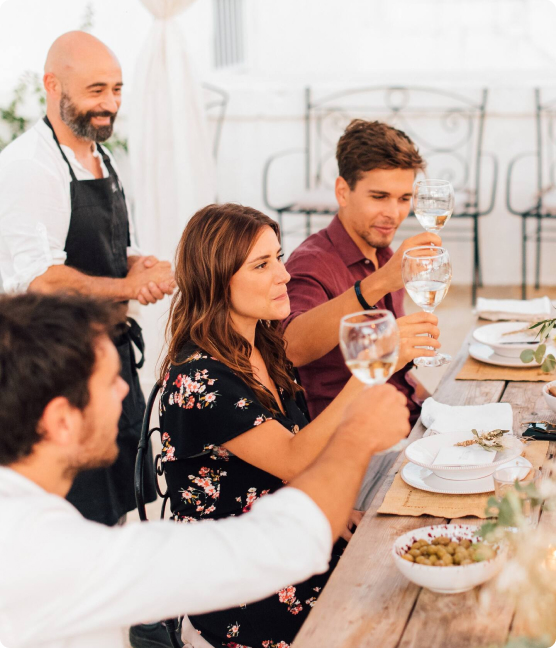 TECHNOLOGY
We're focused on creating a seamless booking experience to foster personalization and connection between chefs and guests.
FOOD
We've curated a selection of chefs based on their expertise and passion to grant our guests access to every cuisine in the world.
HOSPITALITY
We turn chefs into hosts to build meaningful connections with their guests, from the first message till the final toast.
Trusted by industry leaders
With the combination of technology, food knowledge, and love for the hospitality business, we have been able to offer the only global solution in the market to provide high-quality private chef services at any destination, at any given time.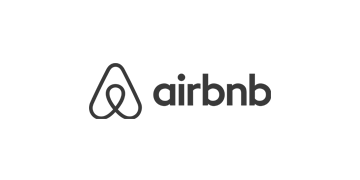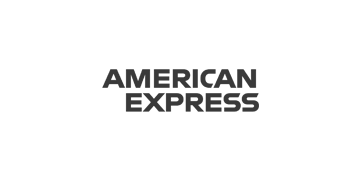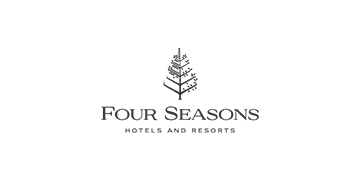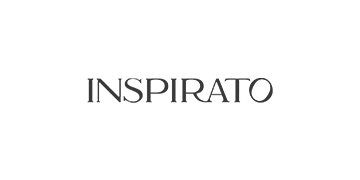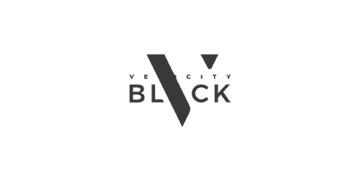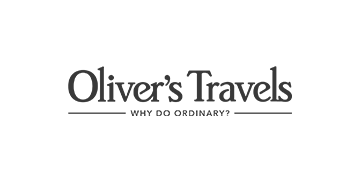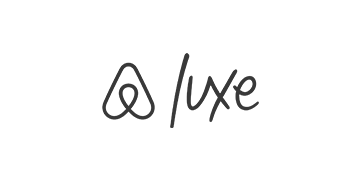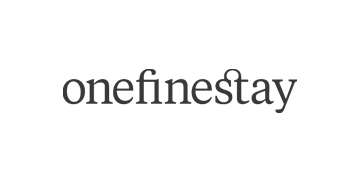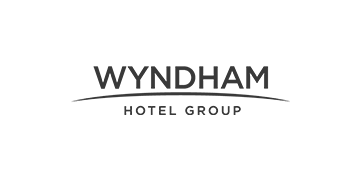 Take a Chef in Costa Rica
Discover cities of Costa Rica where you can enjoy our experiences.
Types of services
Discover the services offered by Take a Chef in Costa Rica.