Private Chef
Enjoy a customized culinary experience with a Private Chef in the comfort of your own home.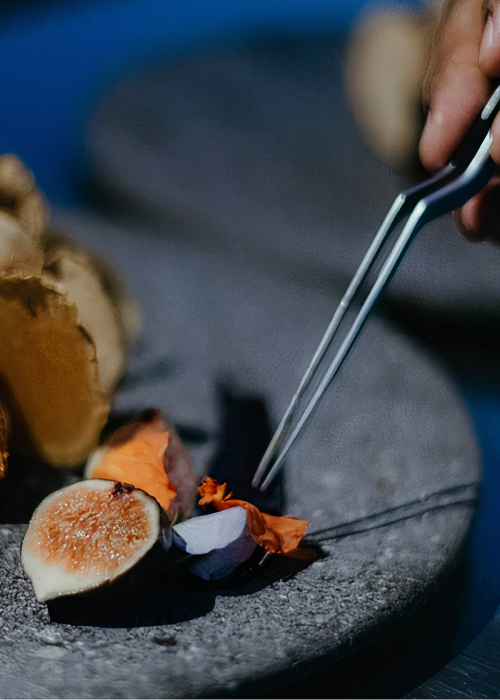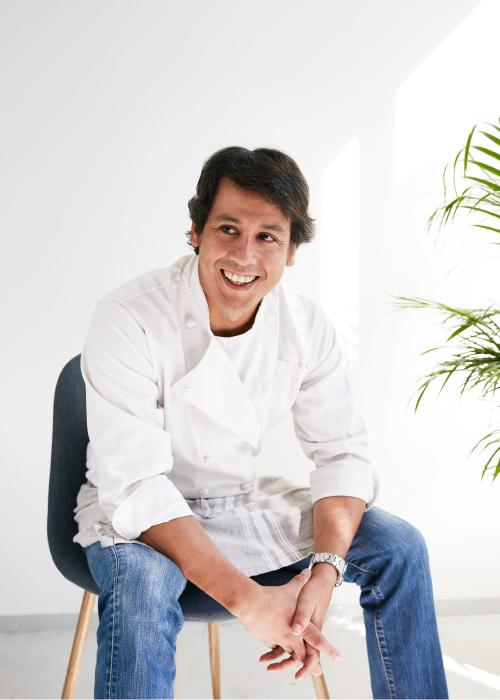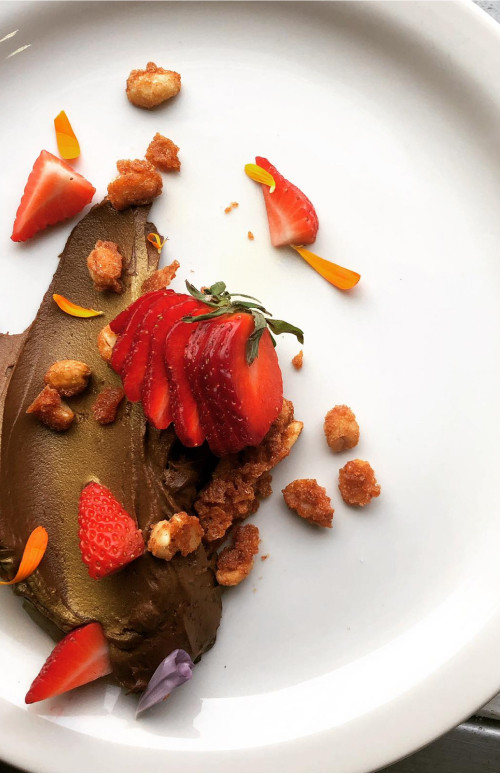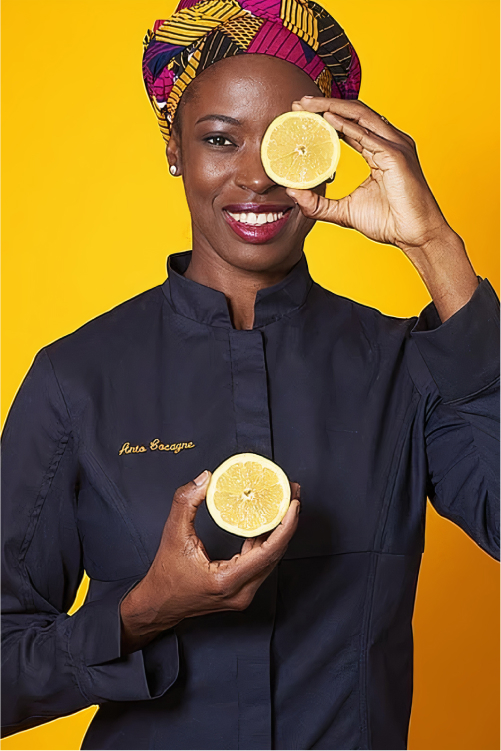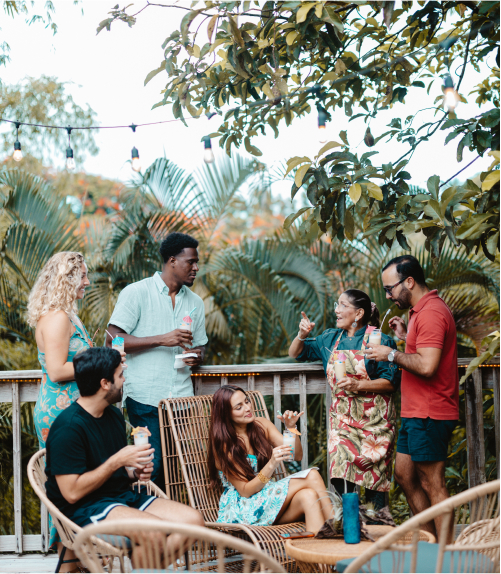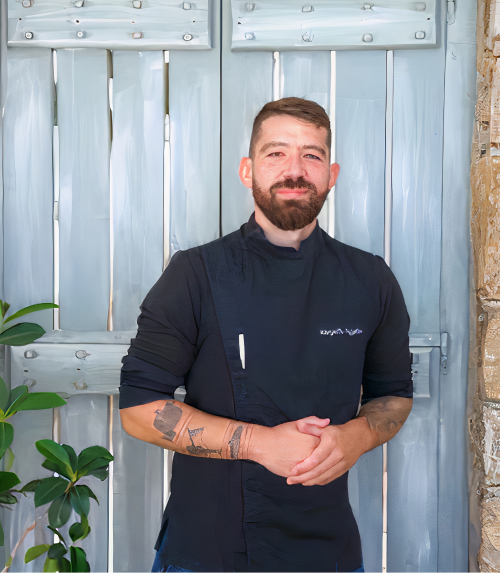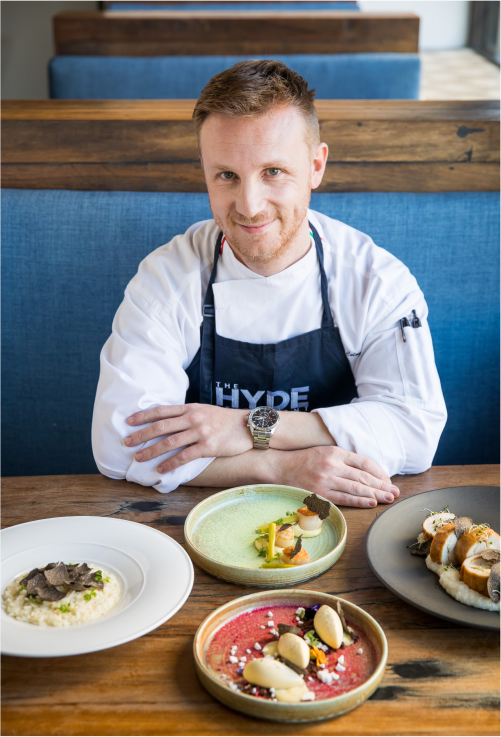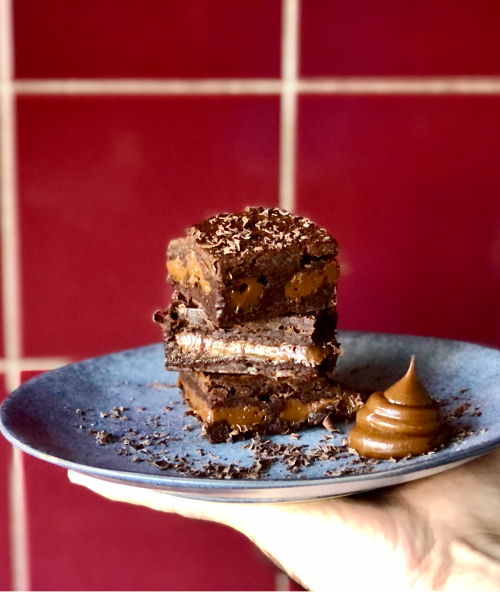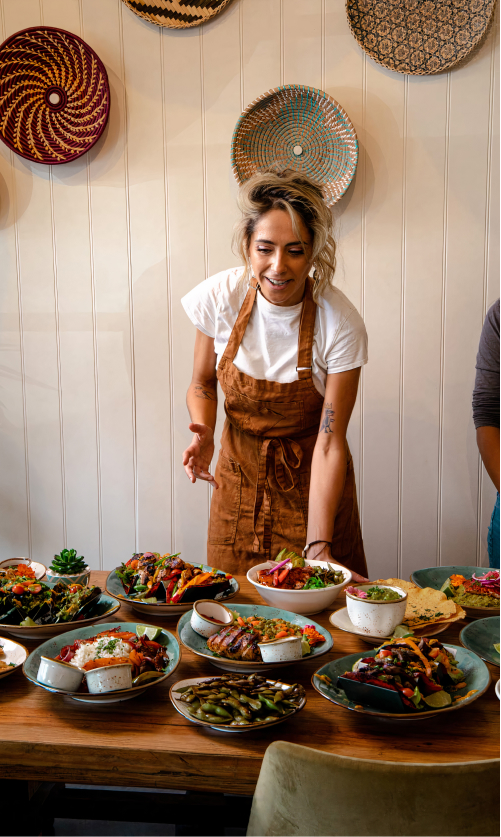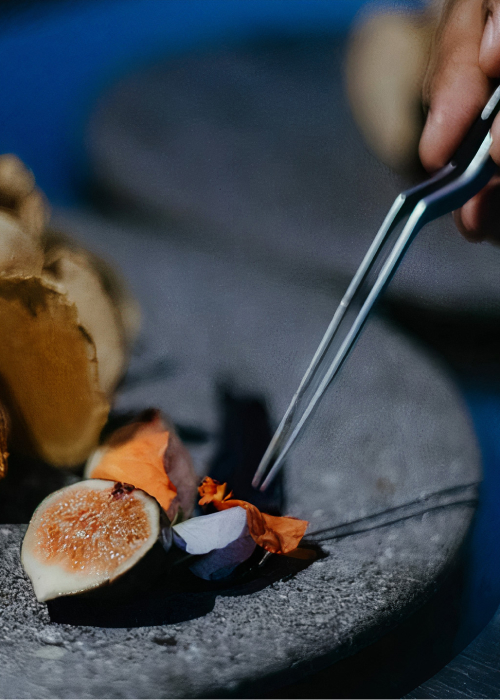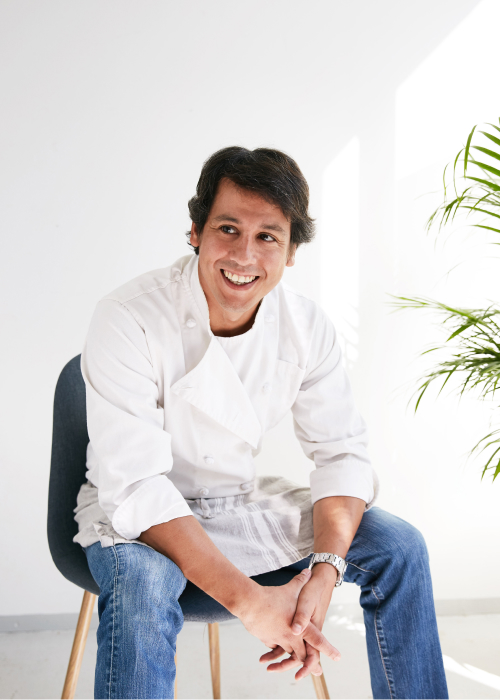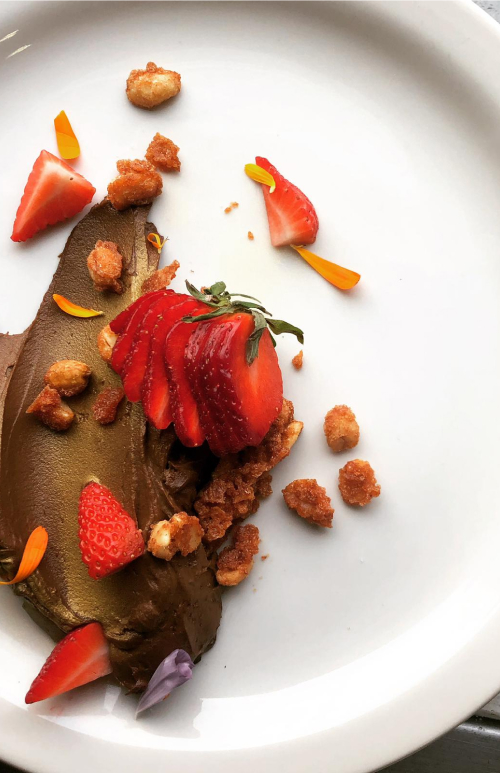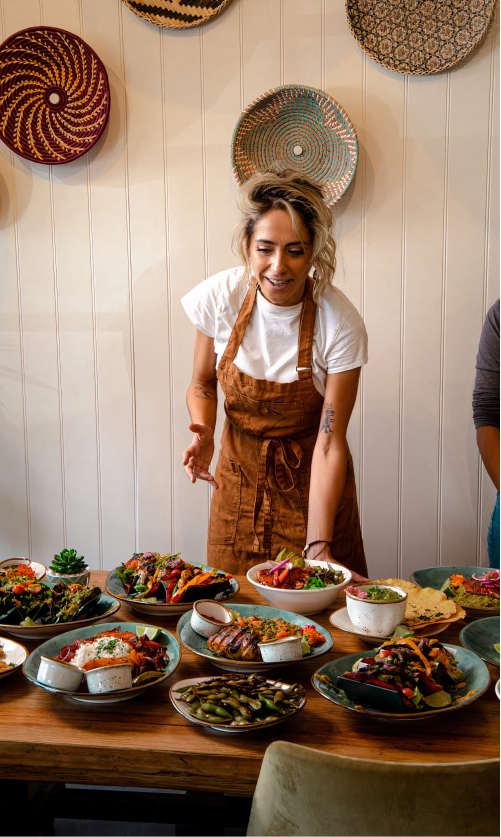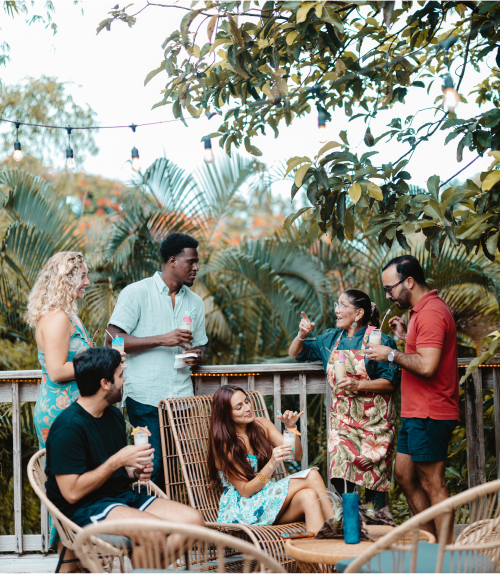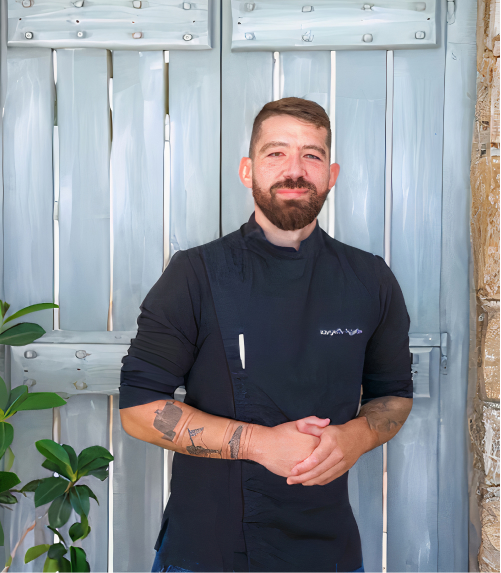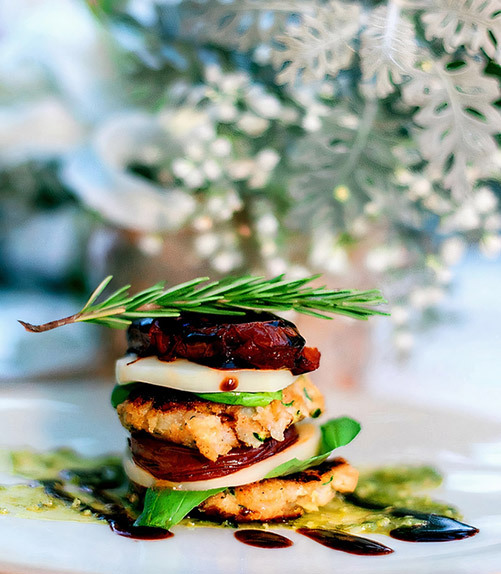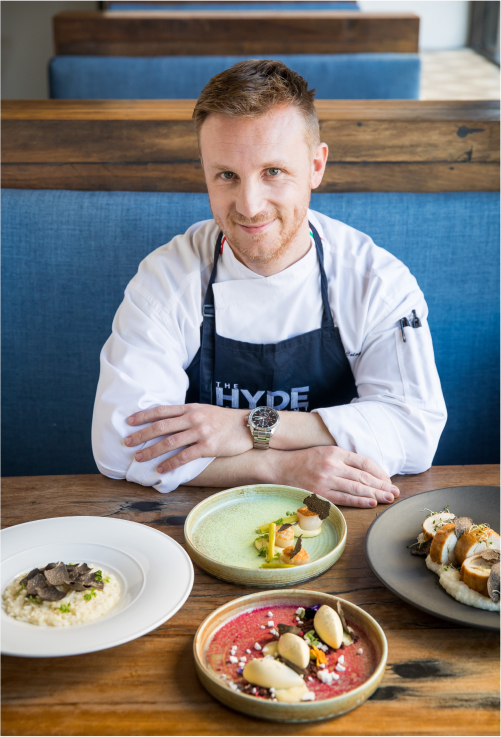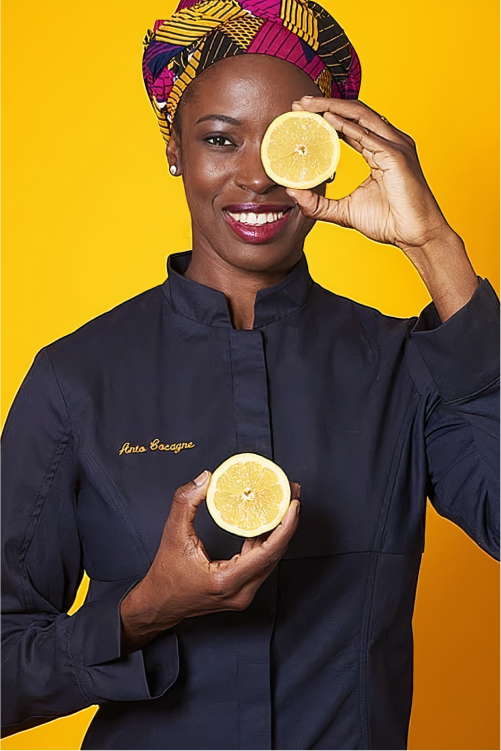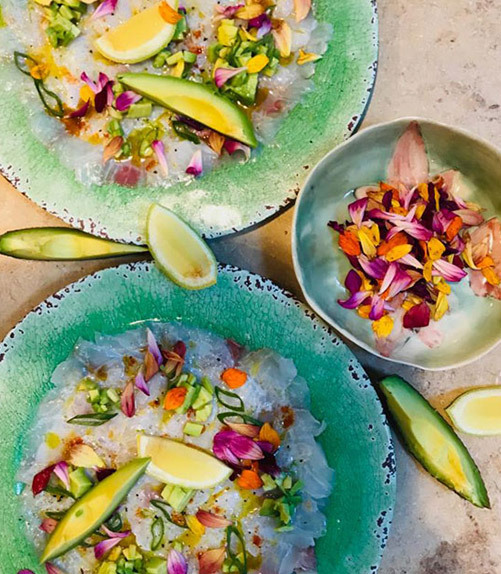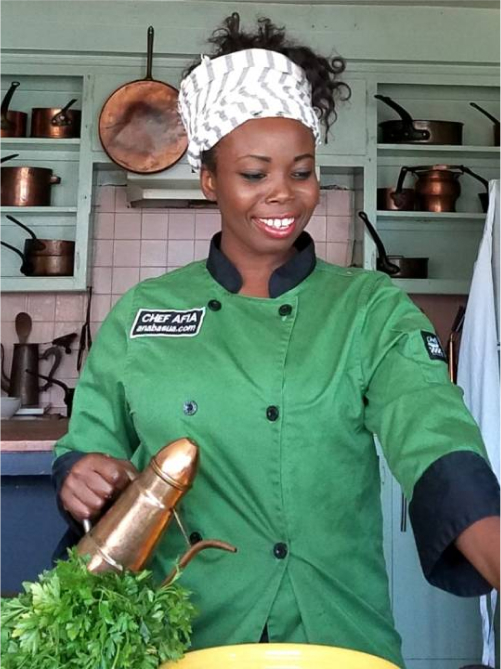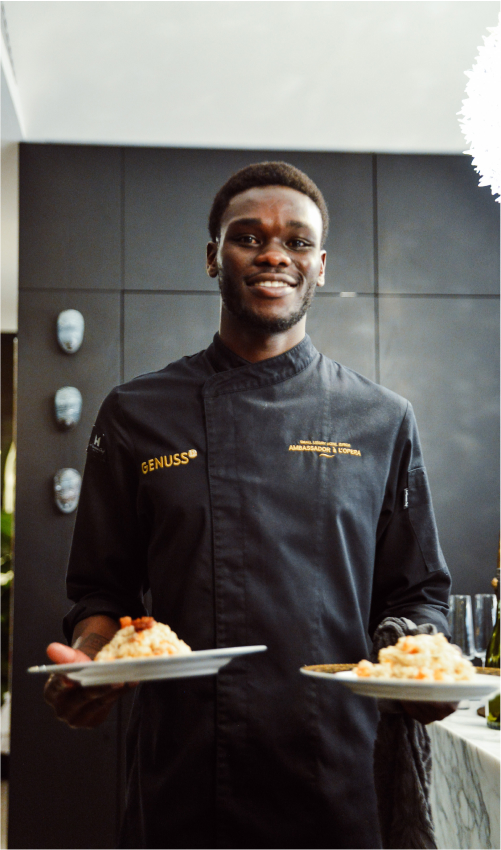 Enjoy the experience
There is no more intimate restaurant than your own home, where you can be at ease with the people you care for. Now, you can bring the magic of a fine dining restaurant to your table, through talented chefs who will tailor a menu to your cravings.
Turn your home into a restaurant and indulge yourself with a unique dining experience at home.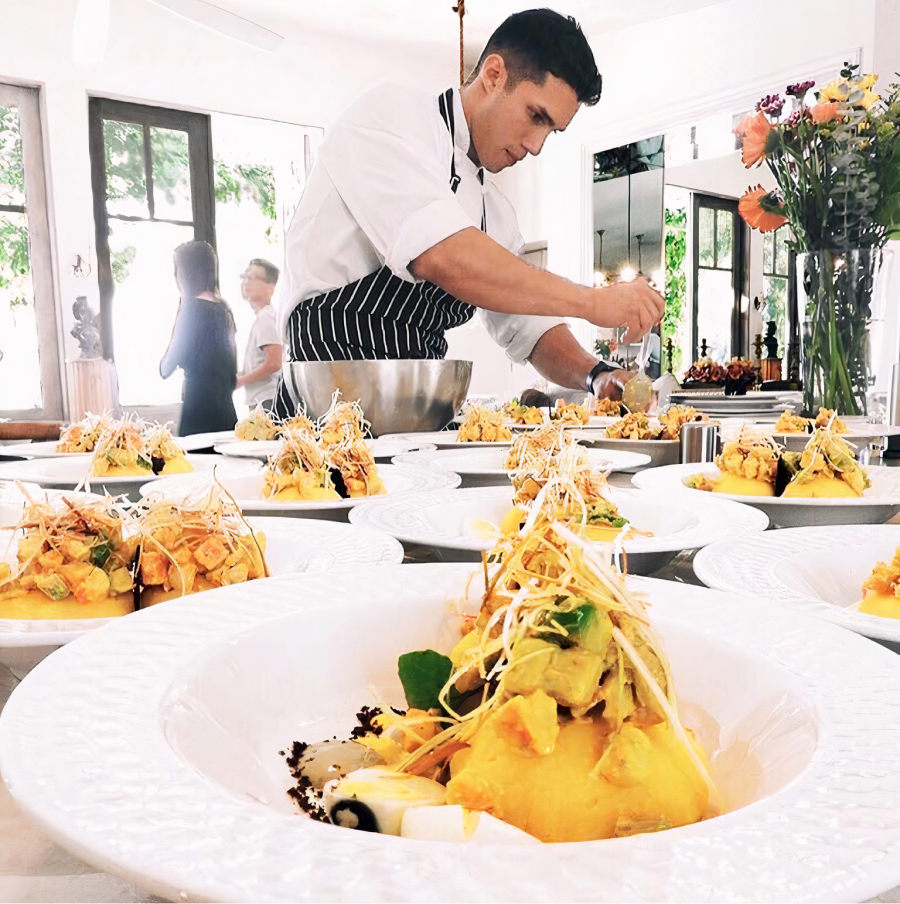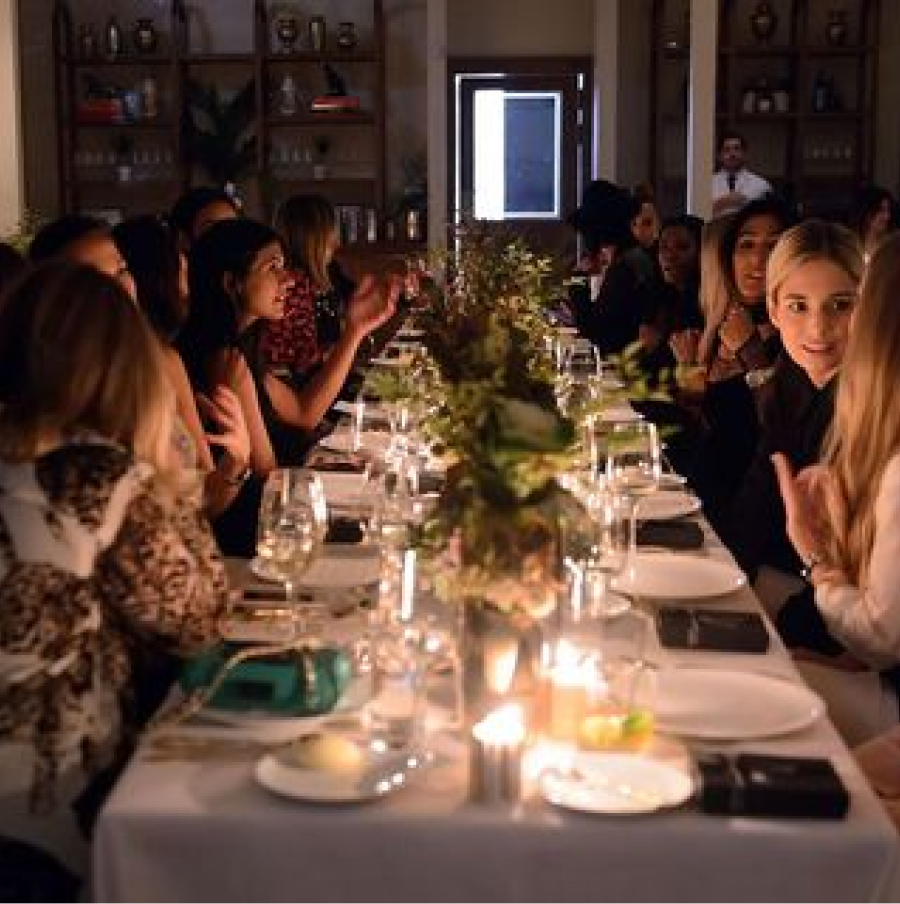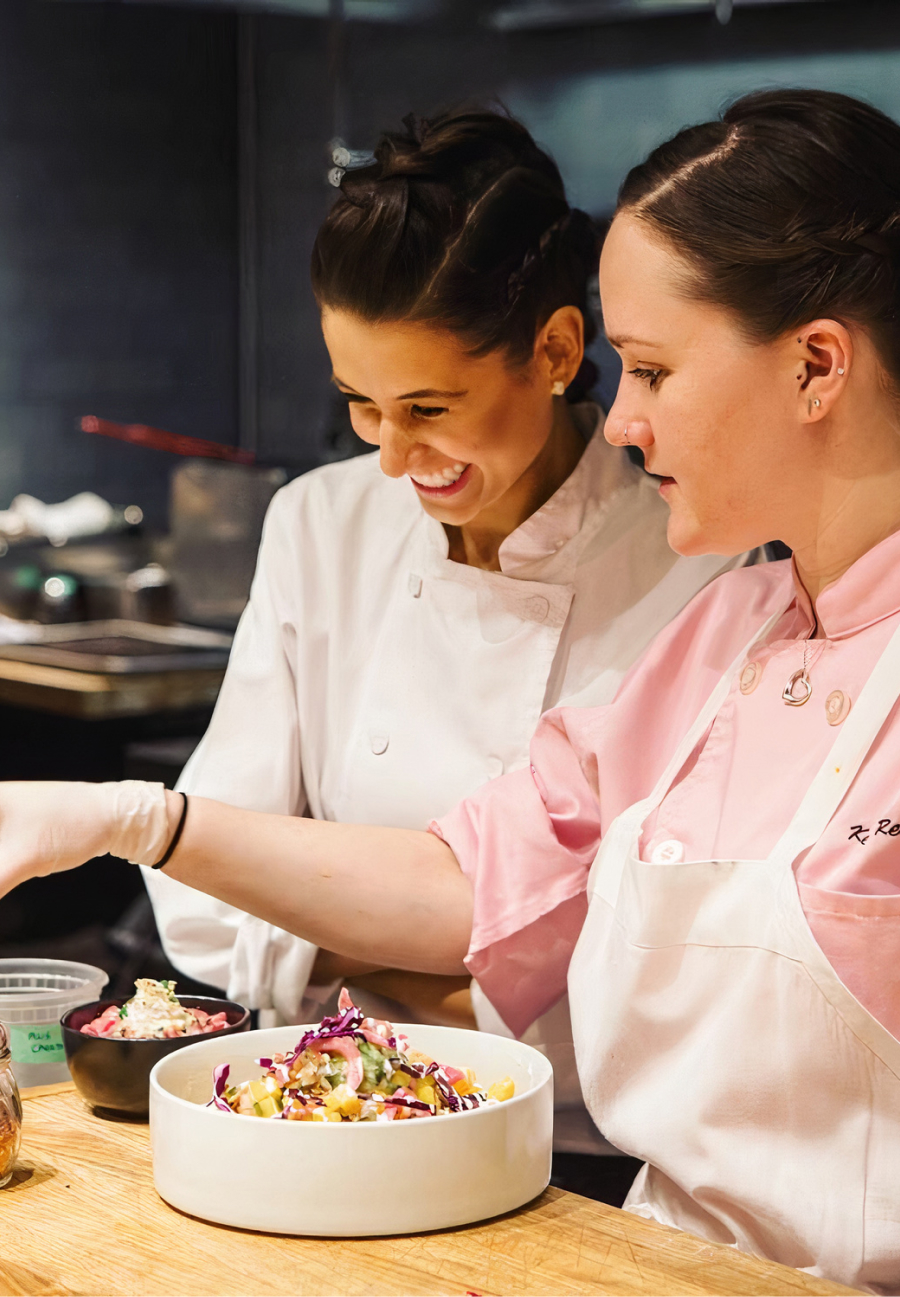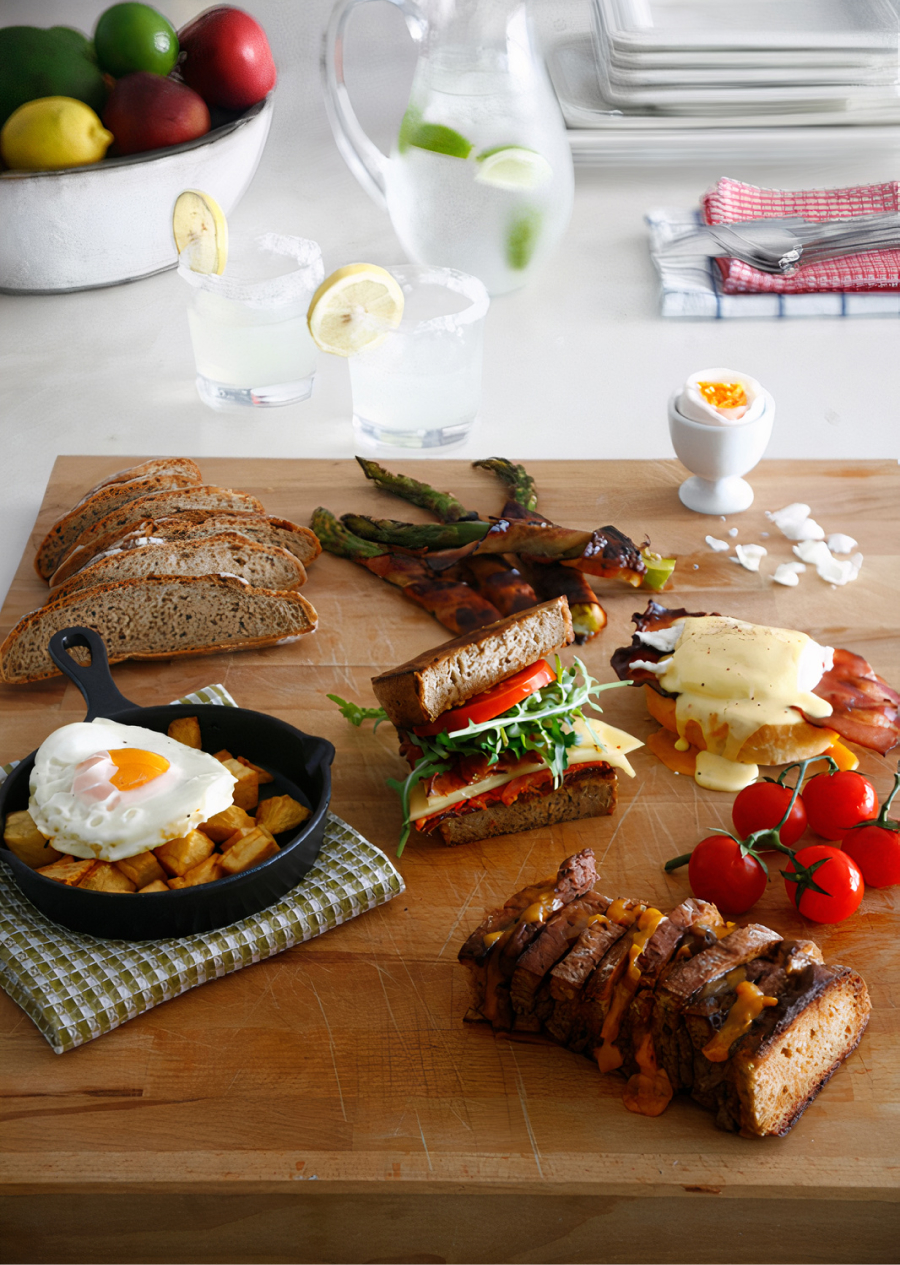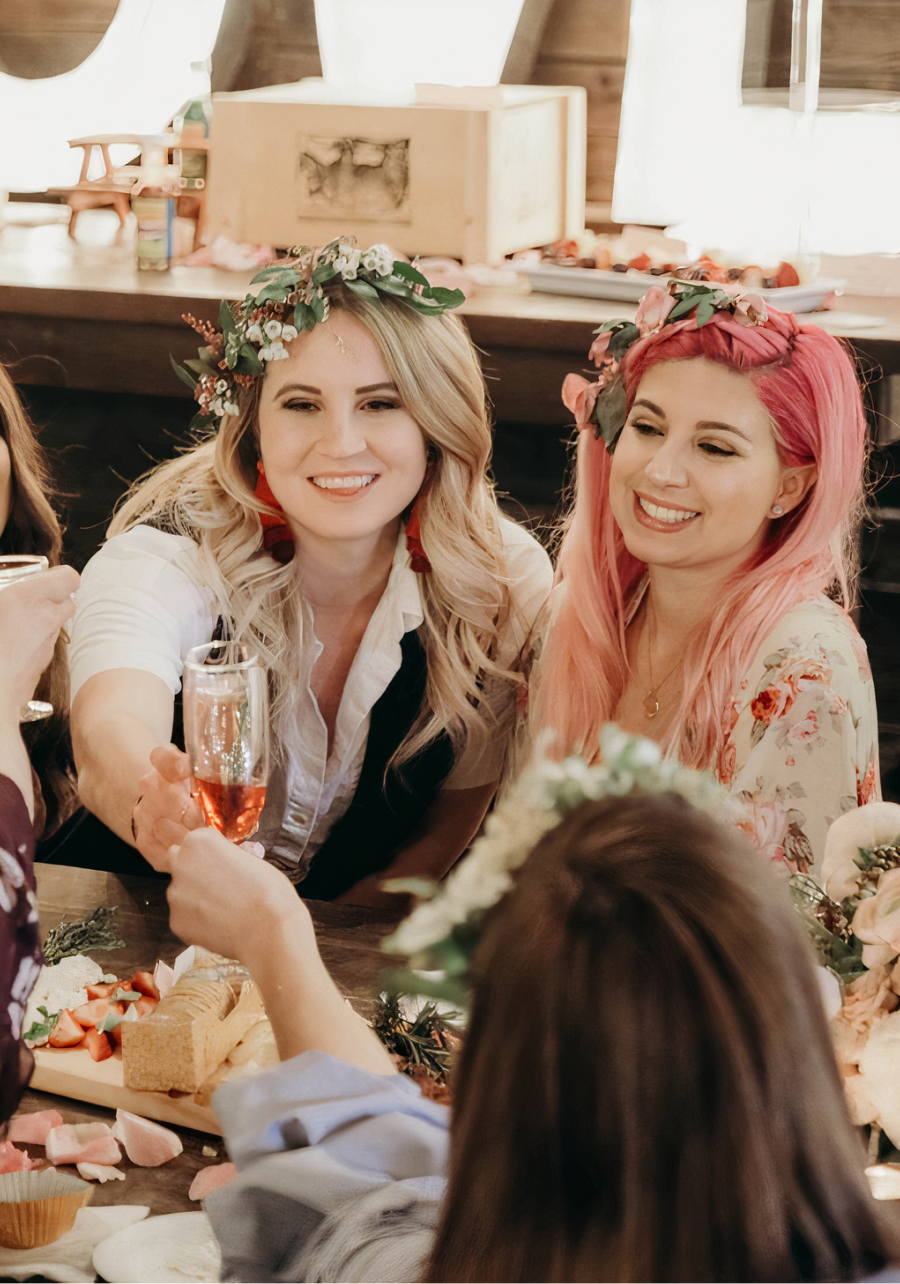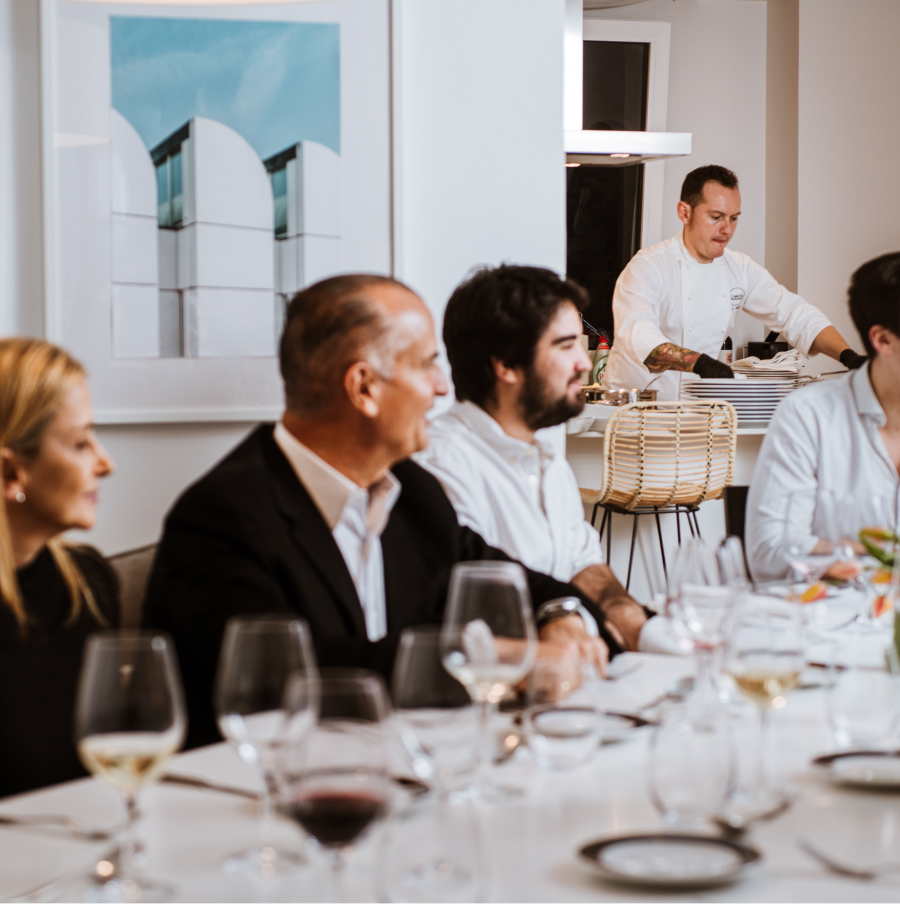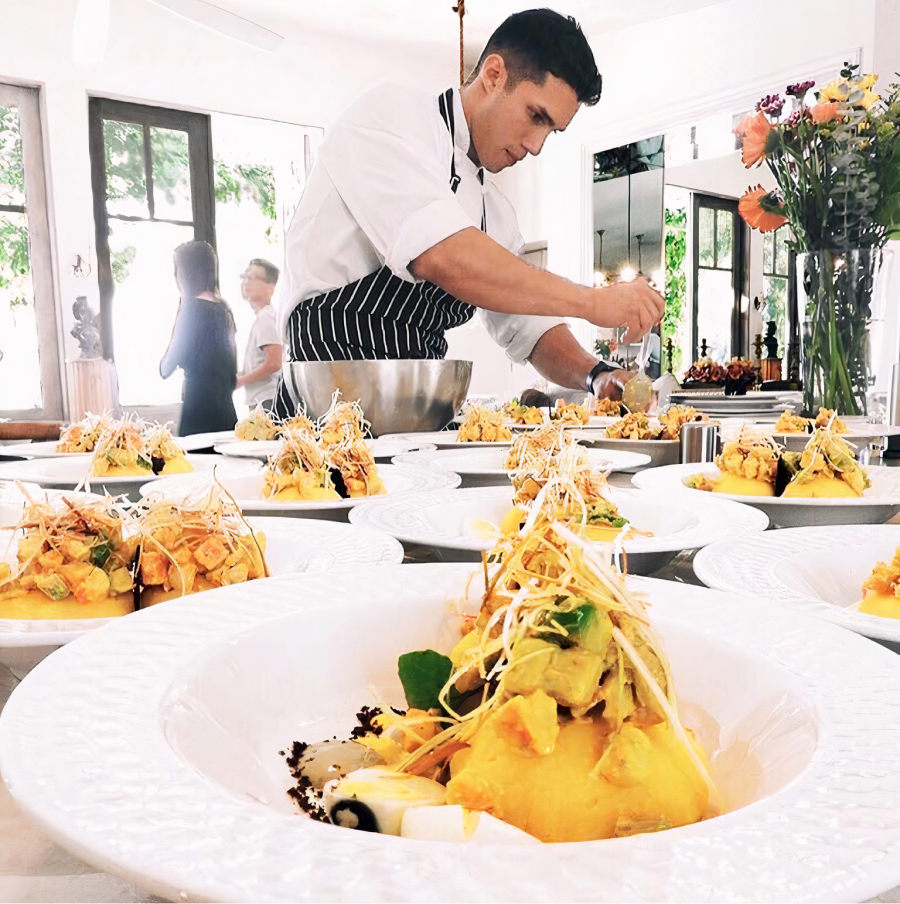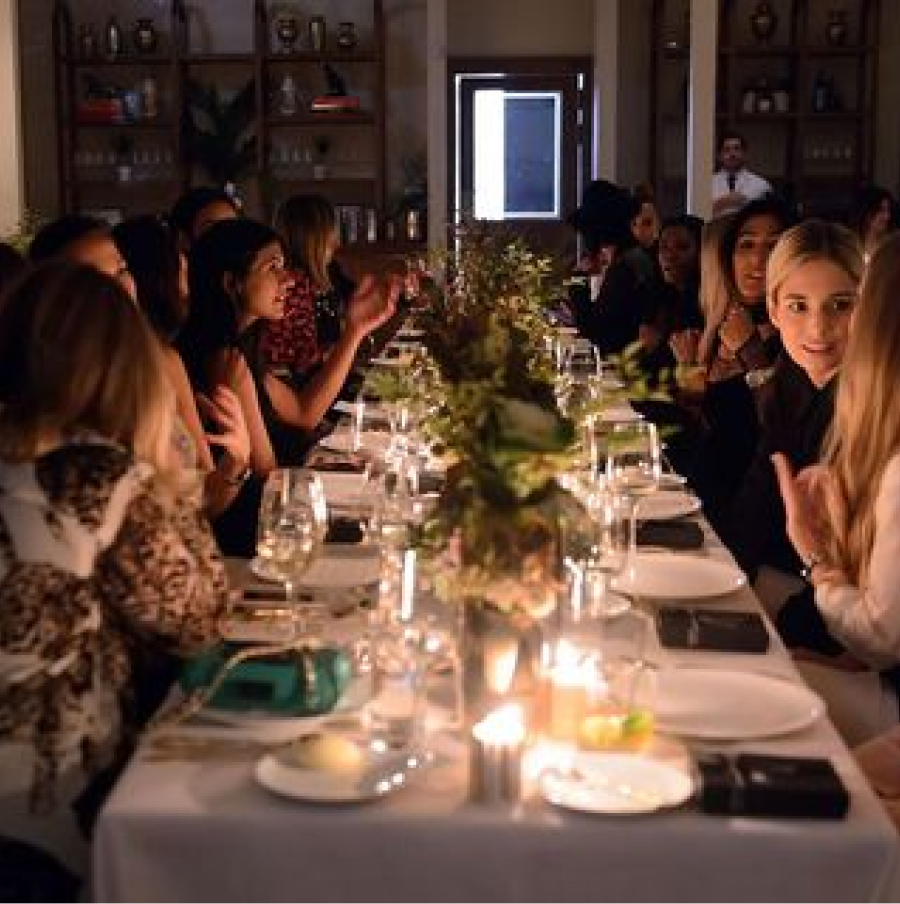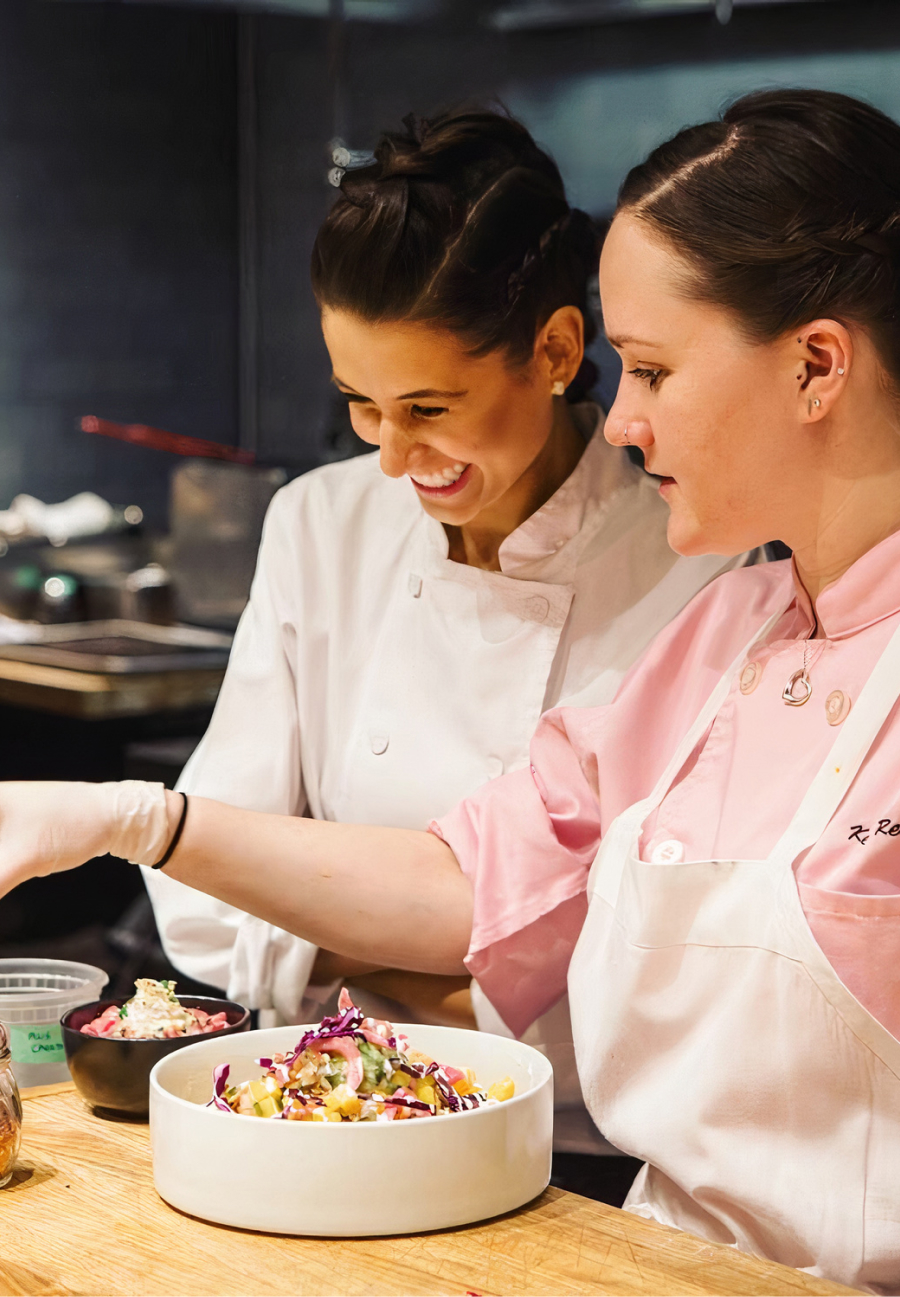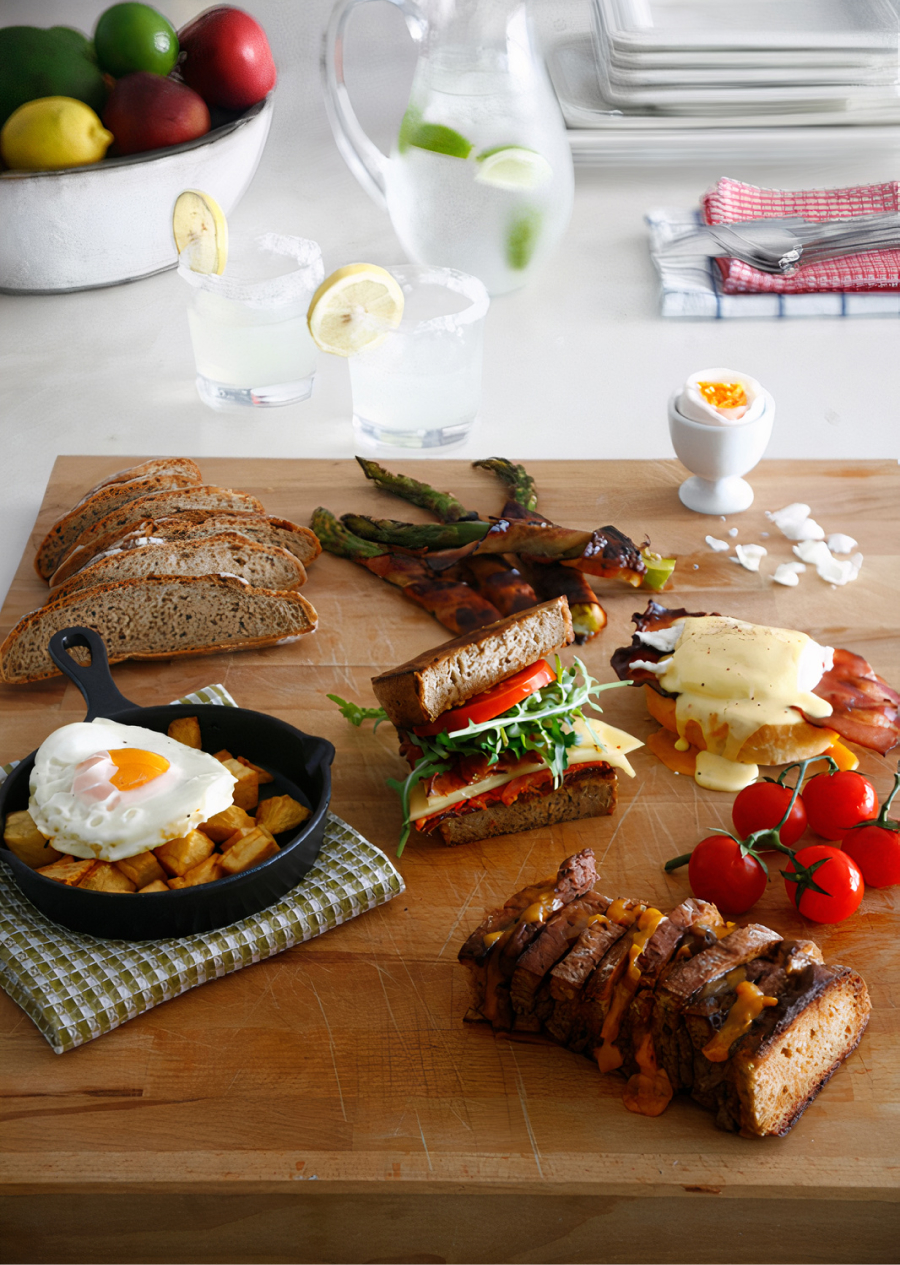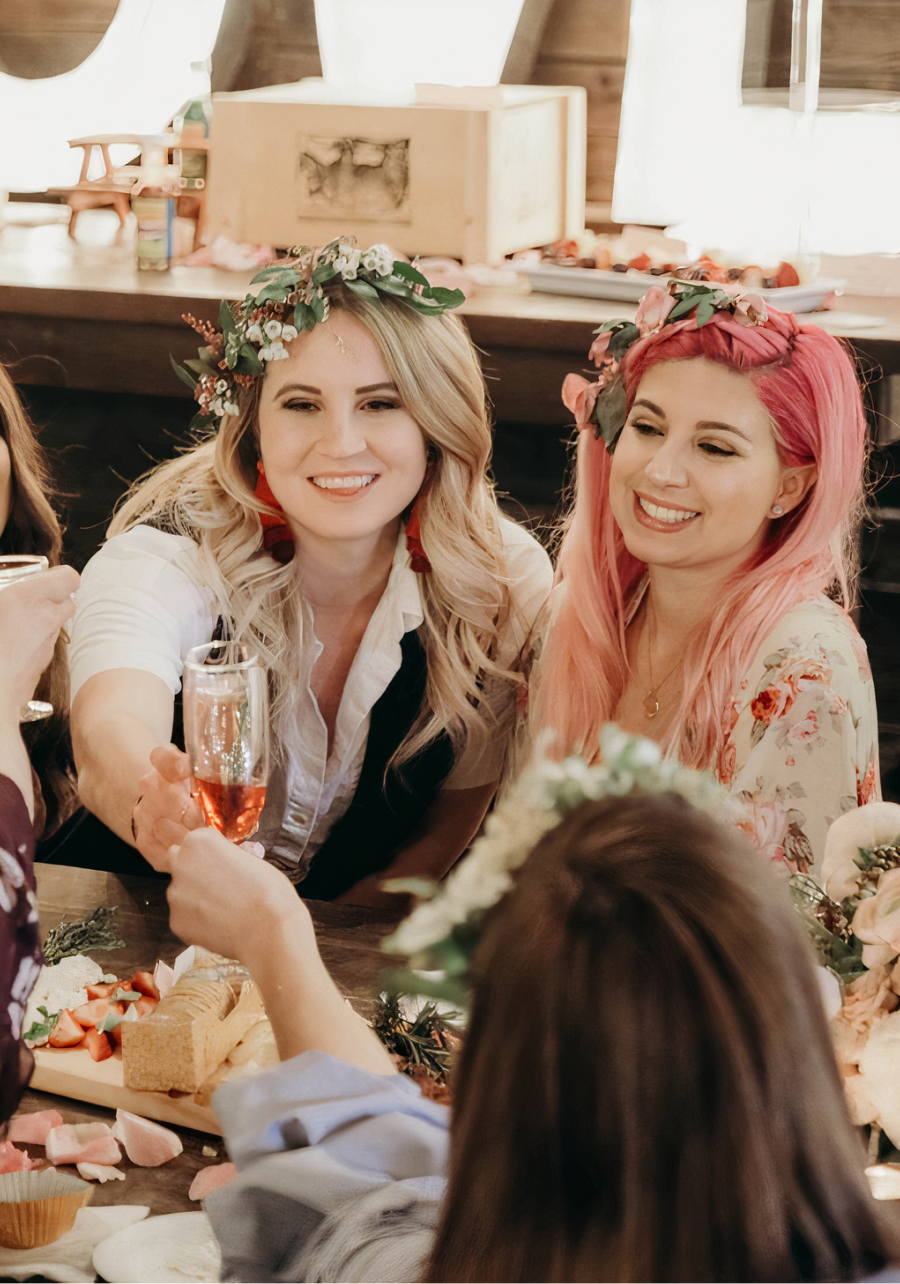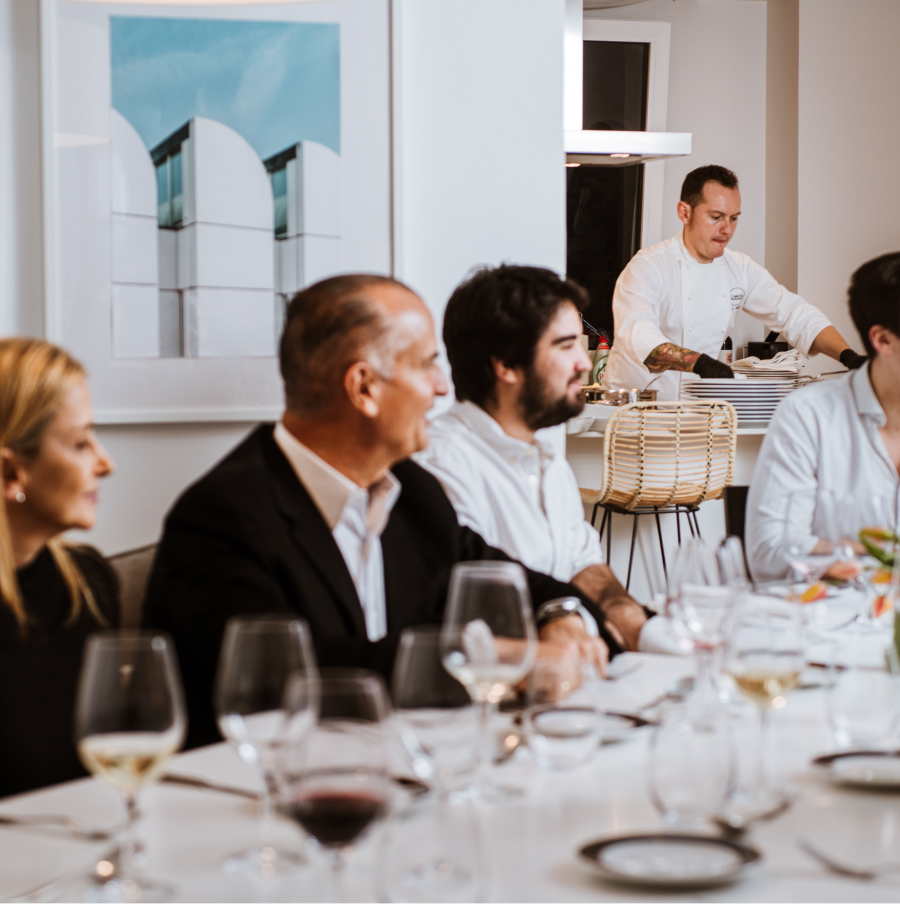 Personalize your request
Share with us the details of your dreamed meal, including type of cuisine, preferences and intolerances.
Receive menu proposals
Our chefs will design menus based solely on your wants and needs.
Get chatty with your chefs
Dont be shy to exchange some messages with your chefs until your perfect menu is ready!
Book your experience
Once you are happy with your choice, submit your payment to secure your experience.
Enjoy!
All there is left to do is counting down the days till your culinary experience begins!
Find your chef
Customize your request and start talking with your chefs.
Top private chefs
We've curated the largest chefs portfolio worldwide, so you can have access to talented chefs with a passion for food and hospitality.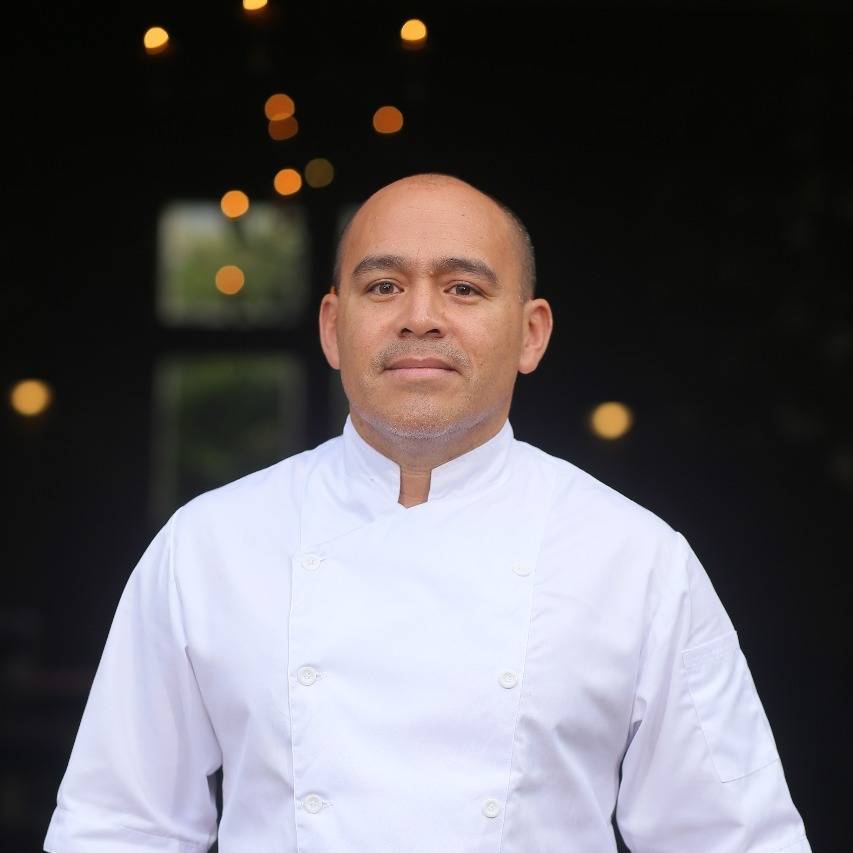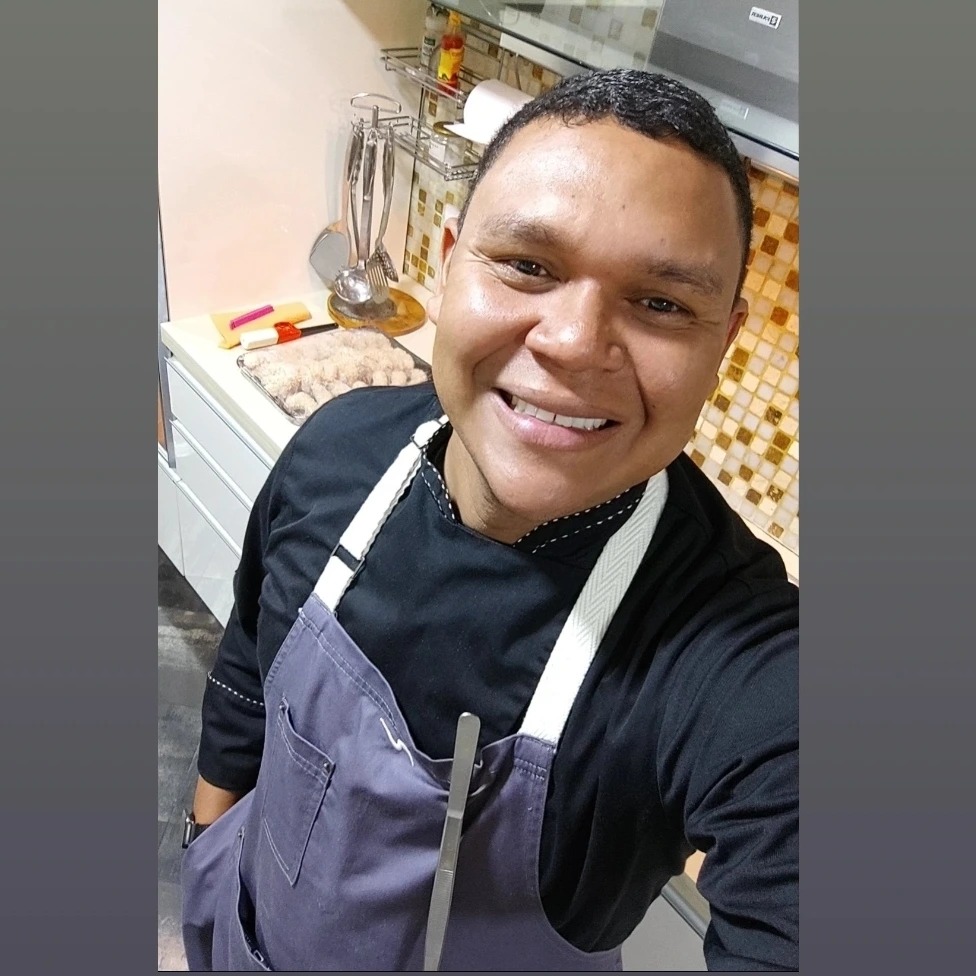 Luis Carlos Correa Fuentes
Bogotá
Luis Andres Contreras Cerpa
Bogotá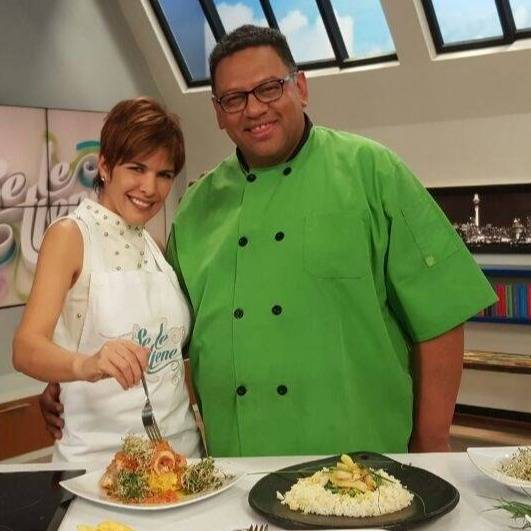 Ramón Eduardo Cueto Rodríguez
Bogotá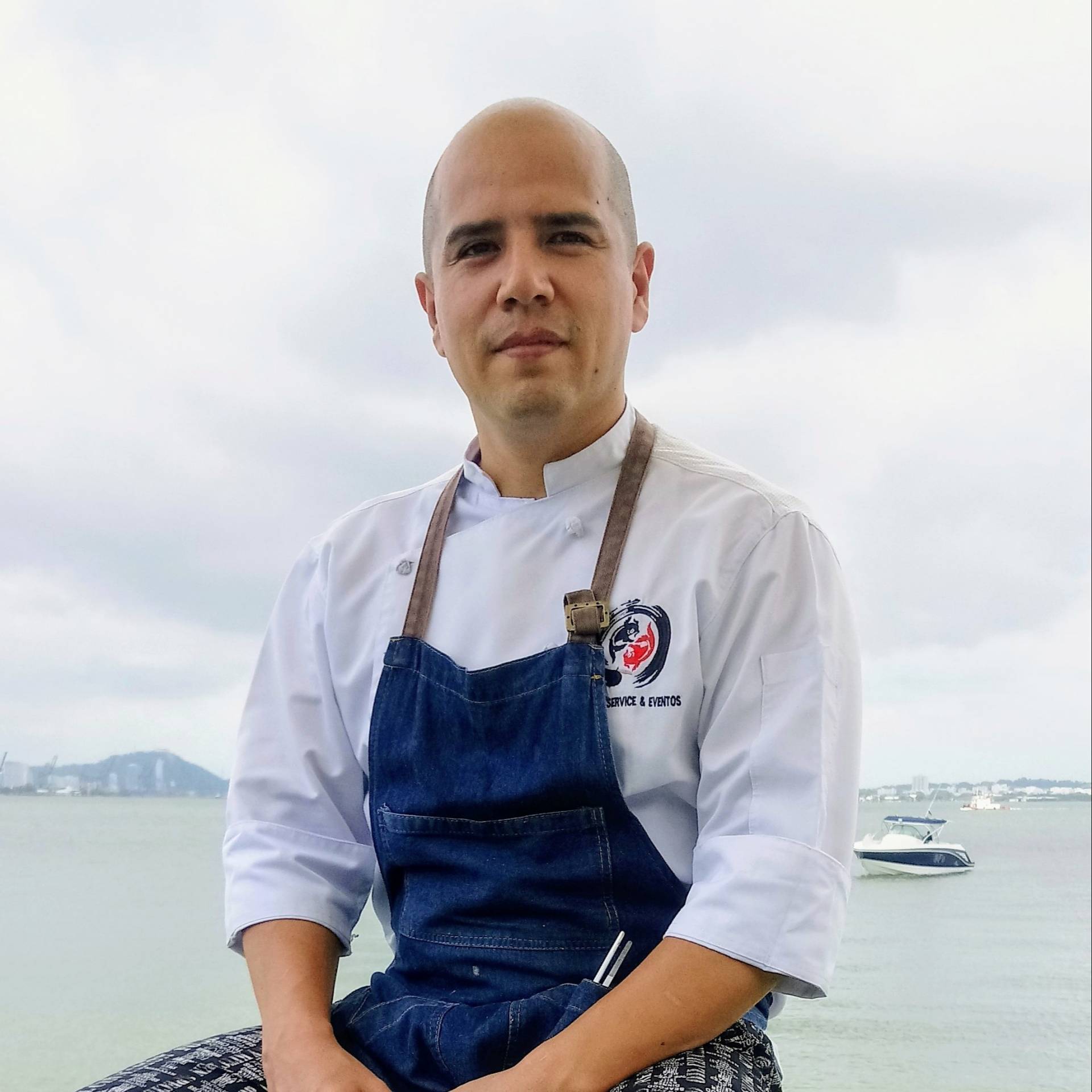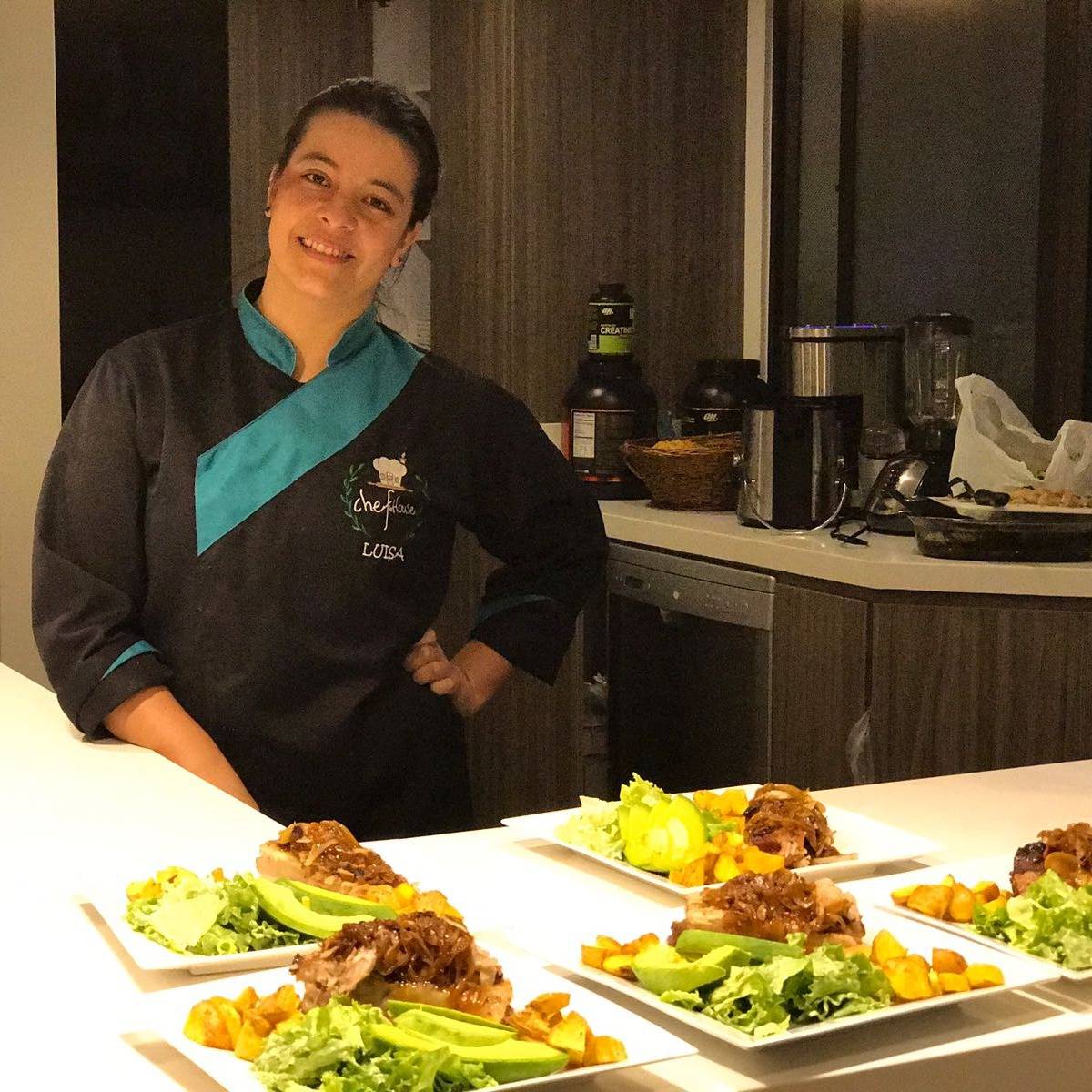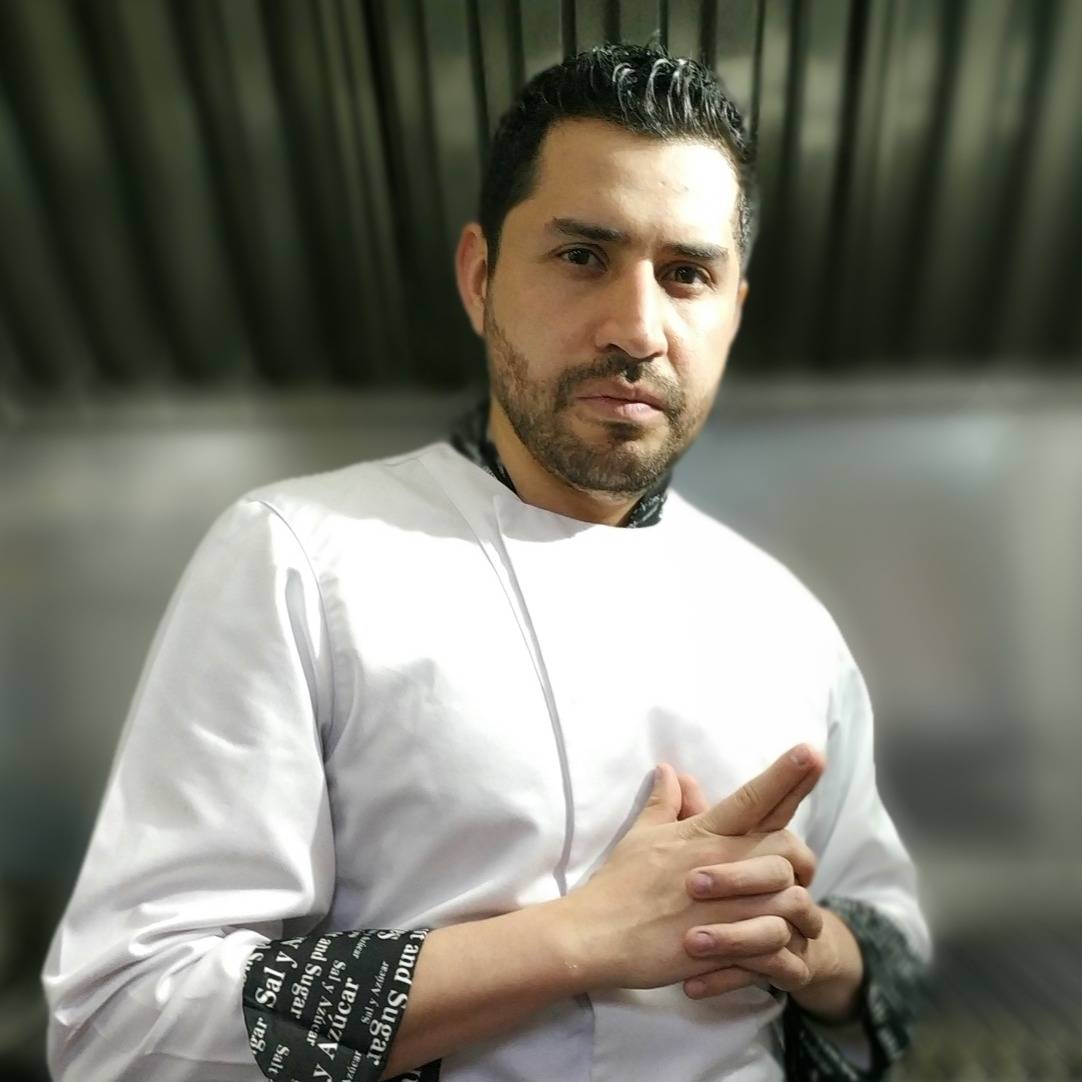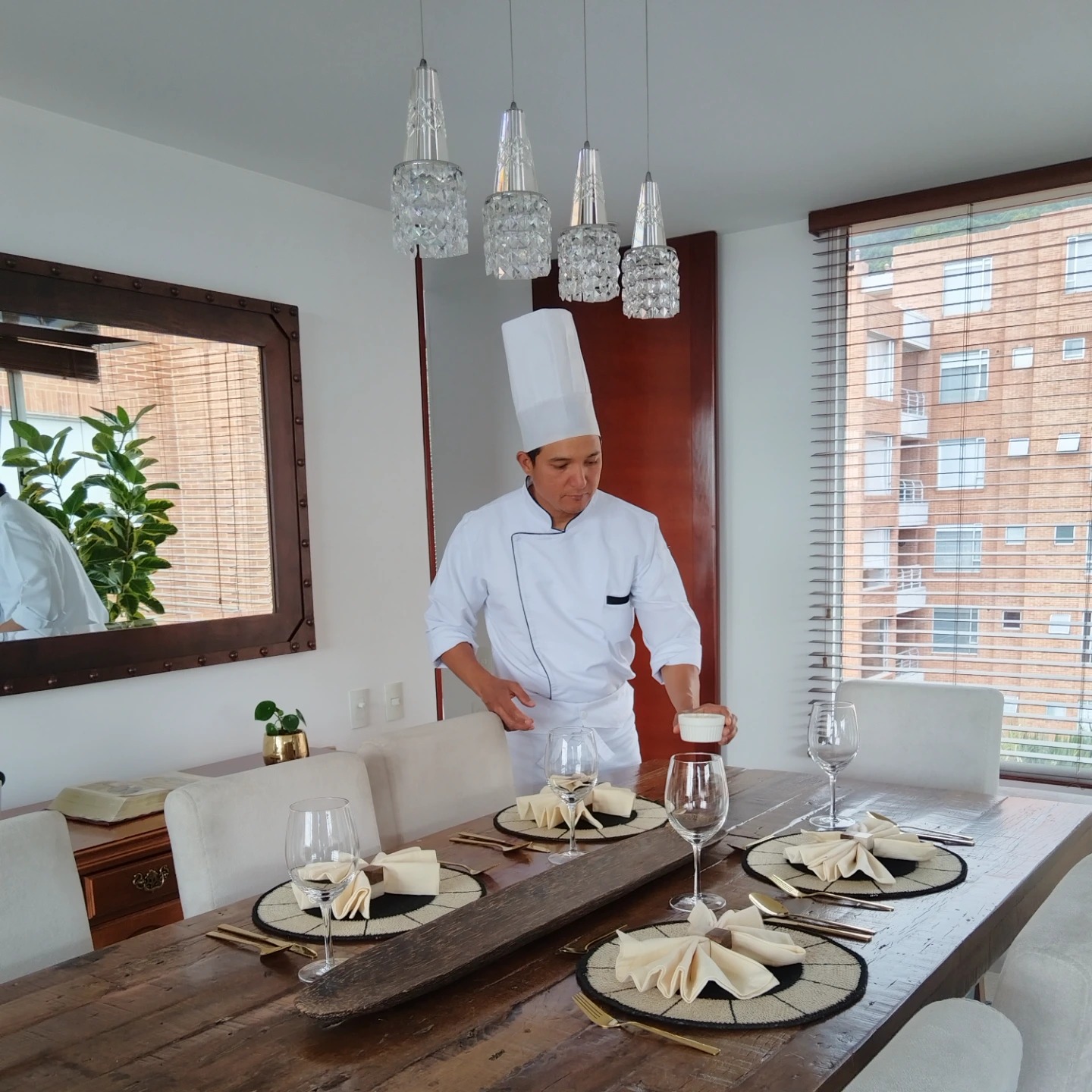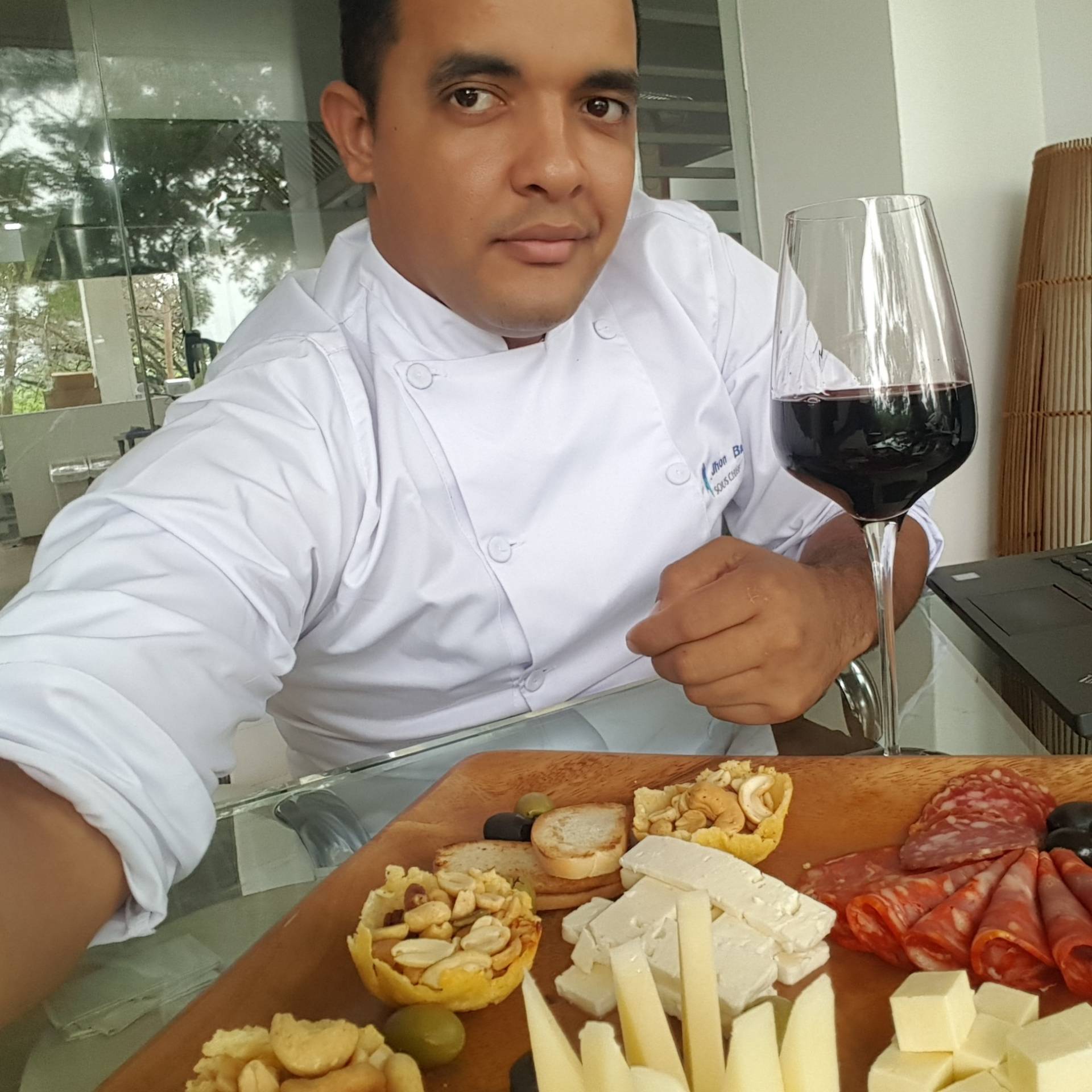 Jhon Alejandro Barreto Velez
Cartagena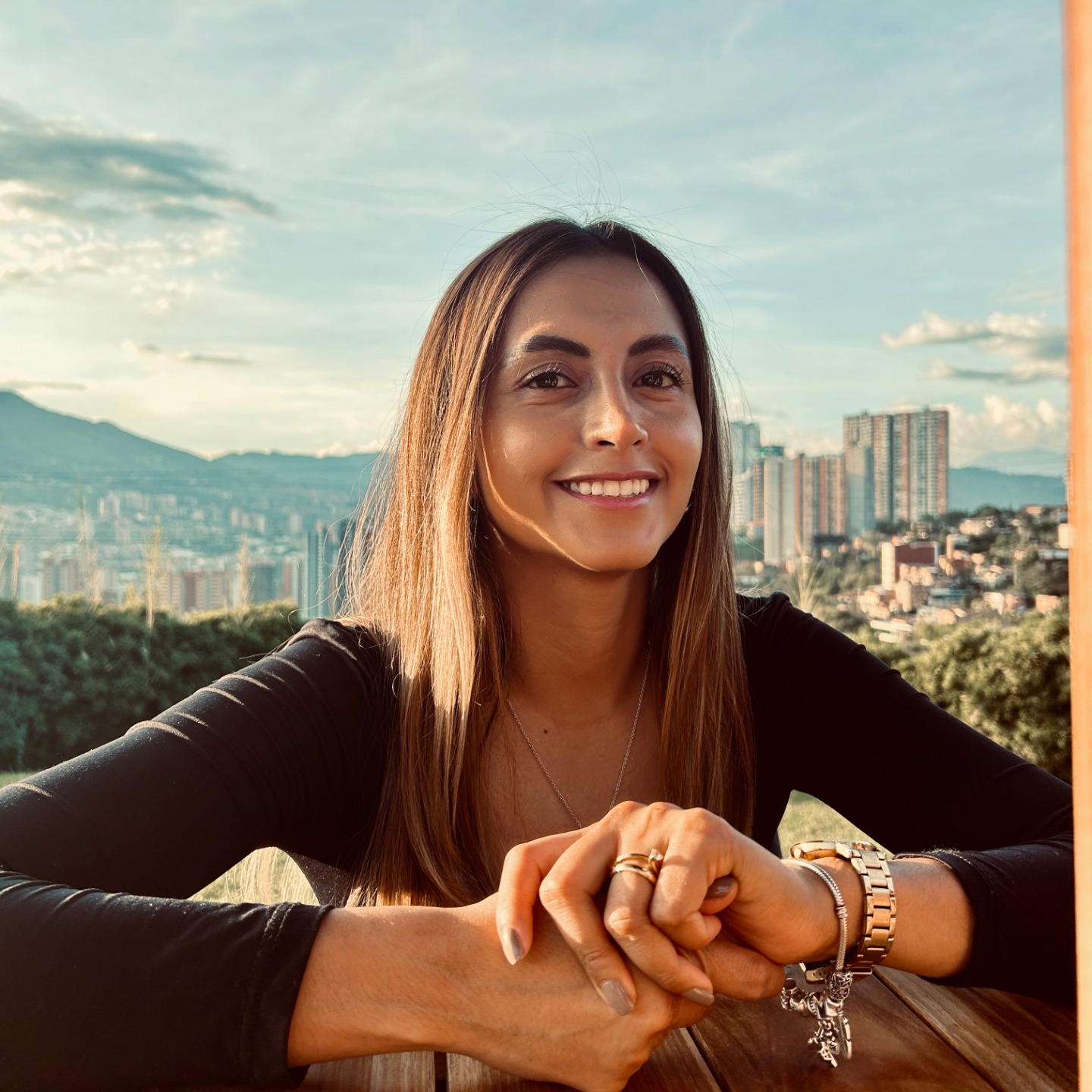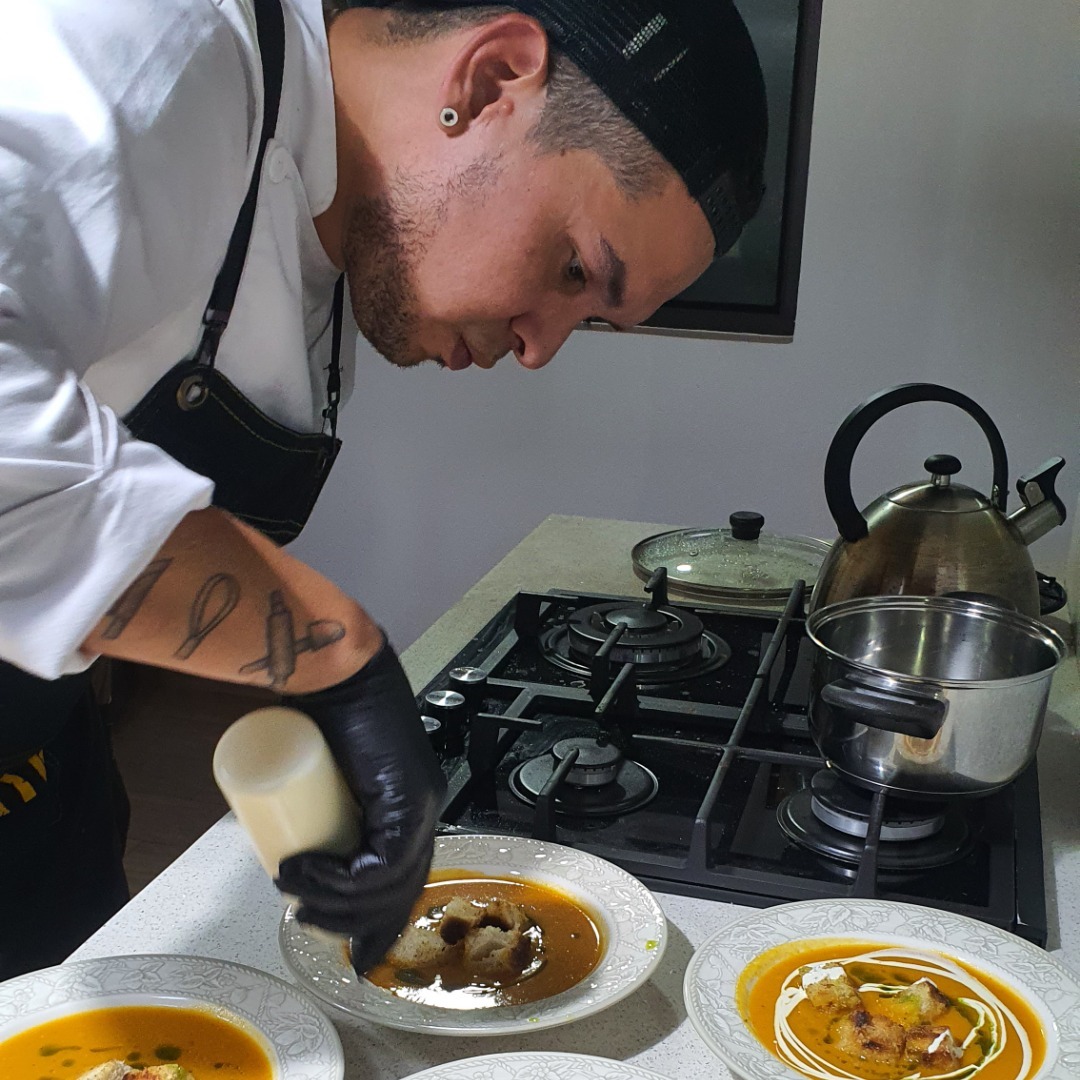 Alejandro Castillo Saez
Medellín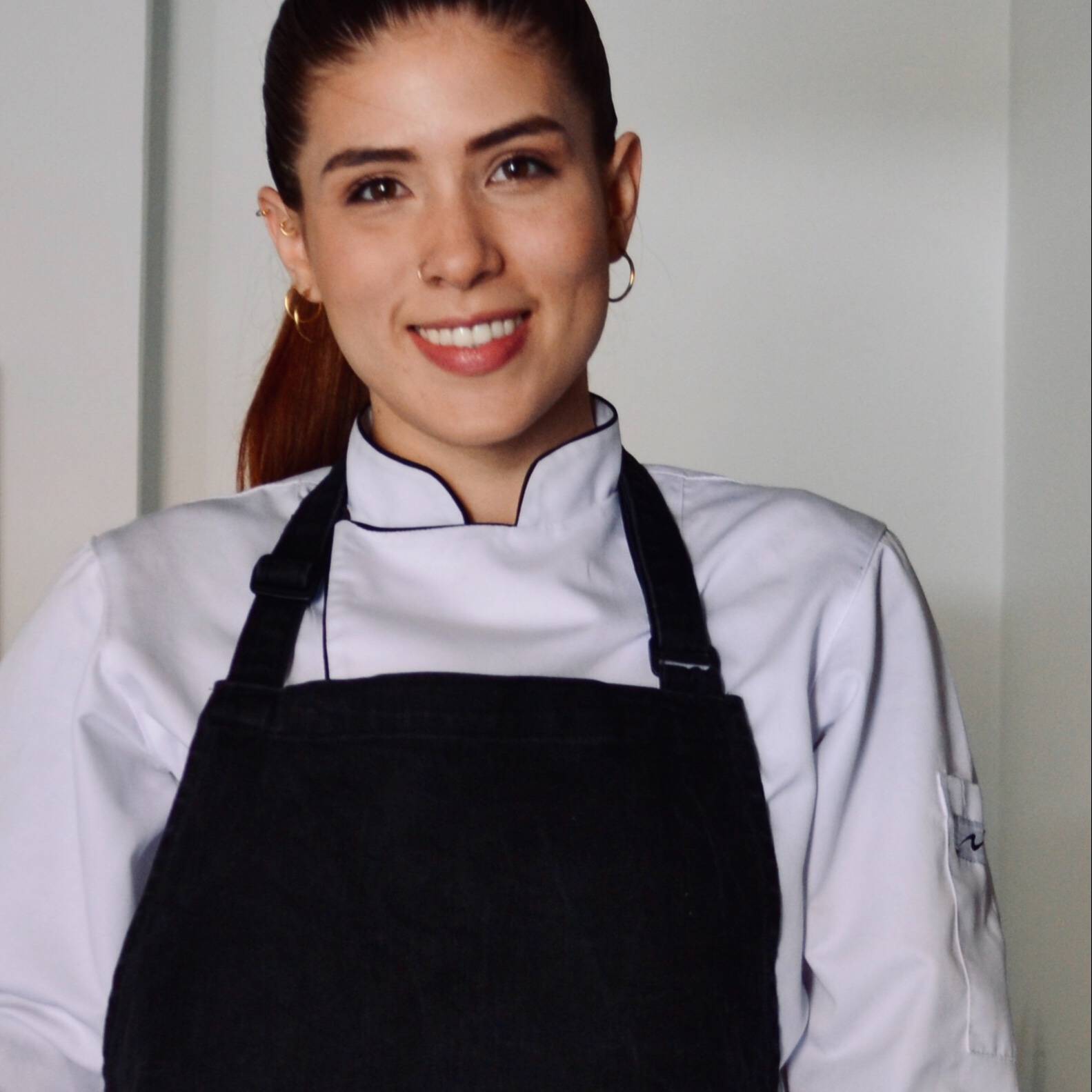 Nathalia Varela García
Envigado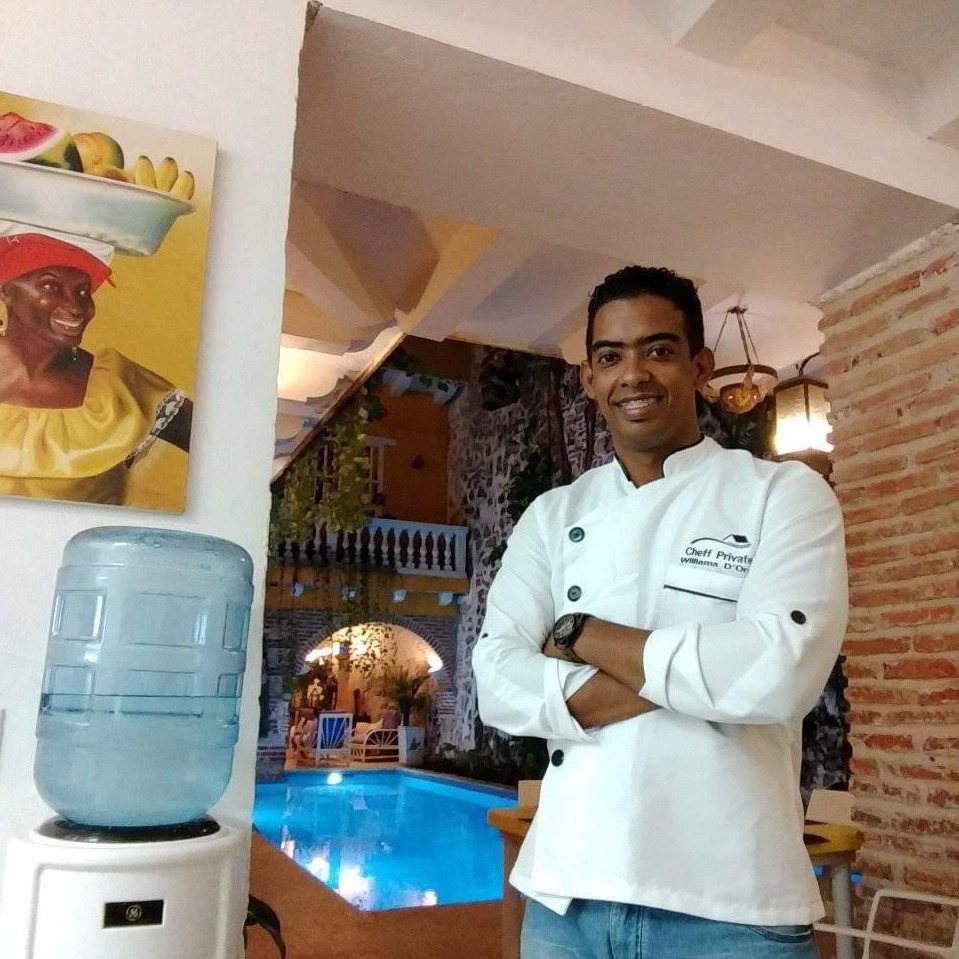 Williams René D Oro Pereira
Cartagena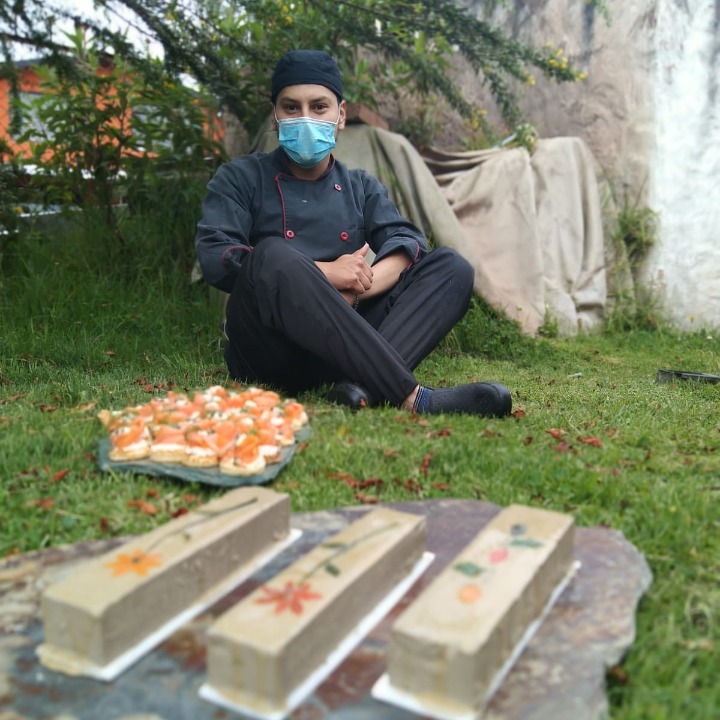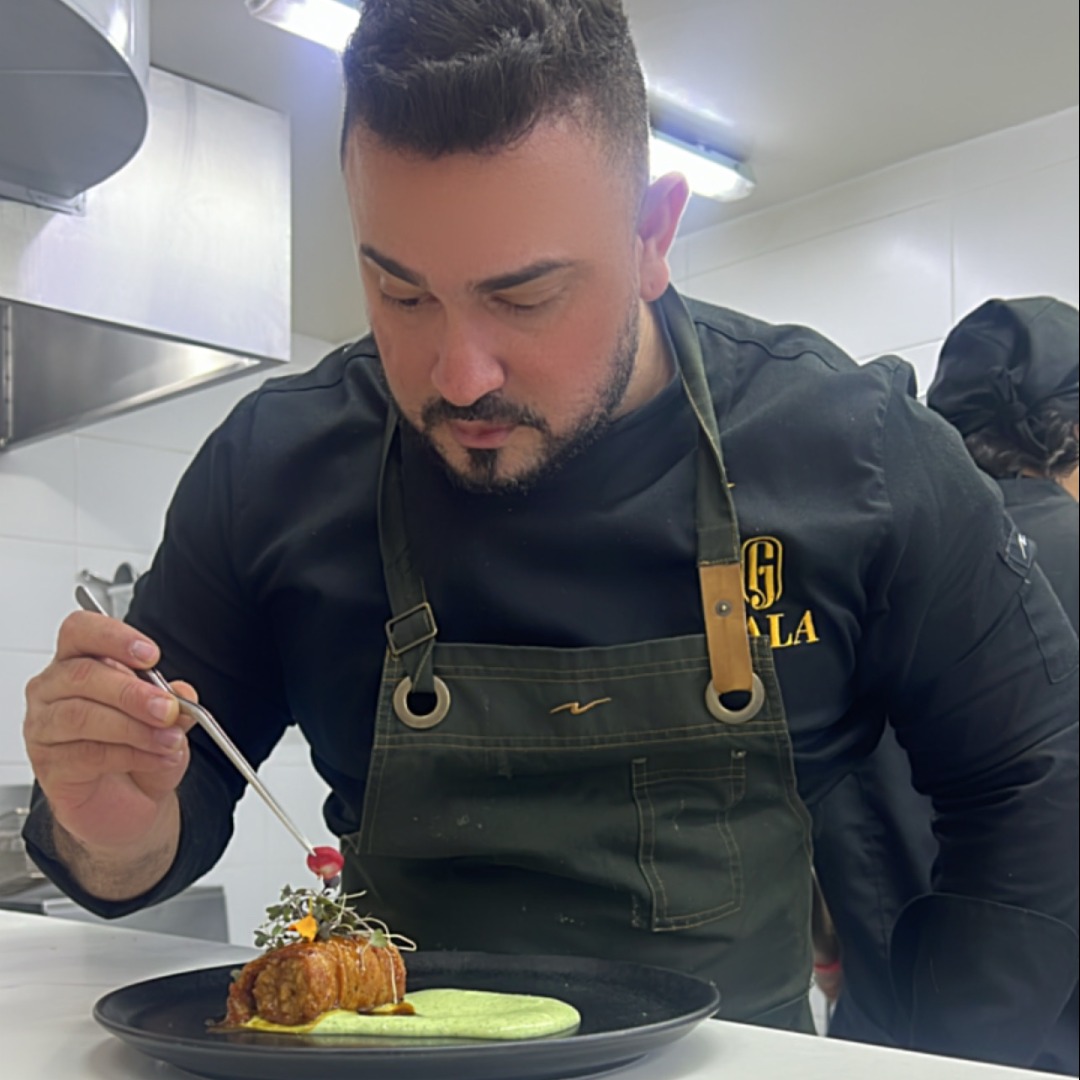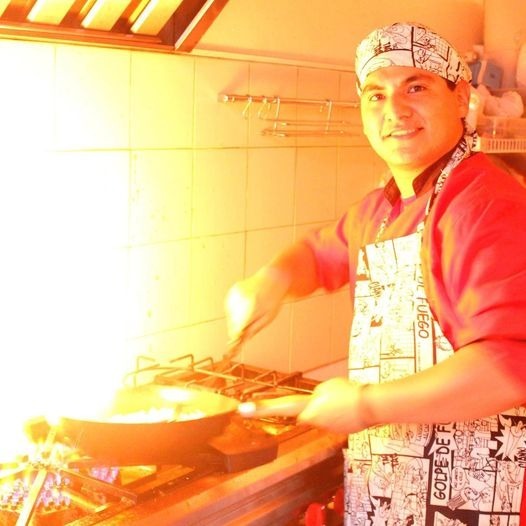 Mario Jose Pascual Vargas Arzubiaga
Medellín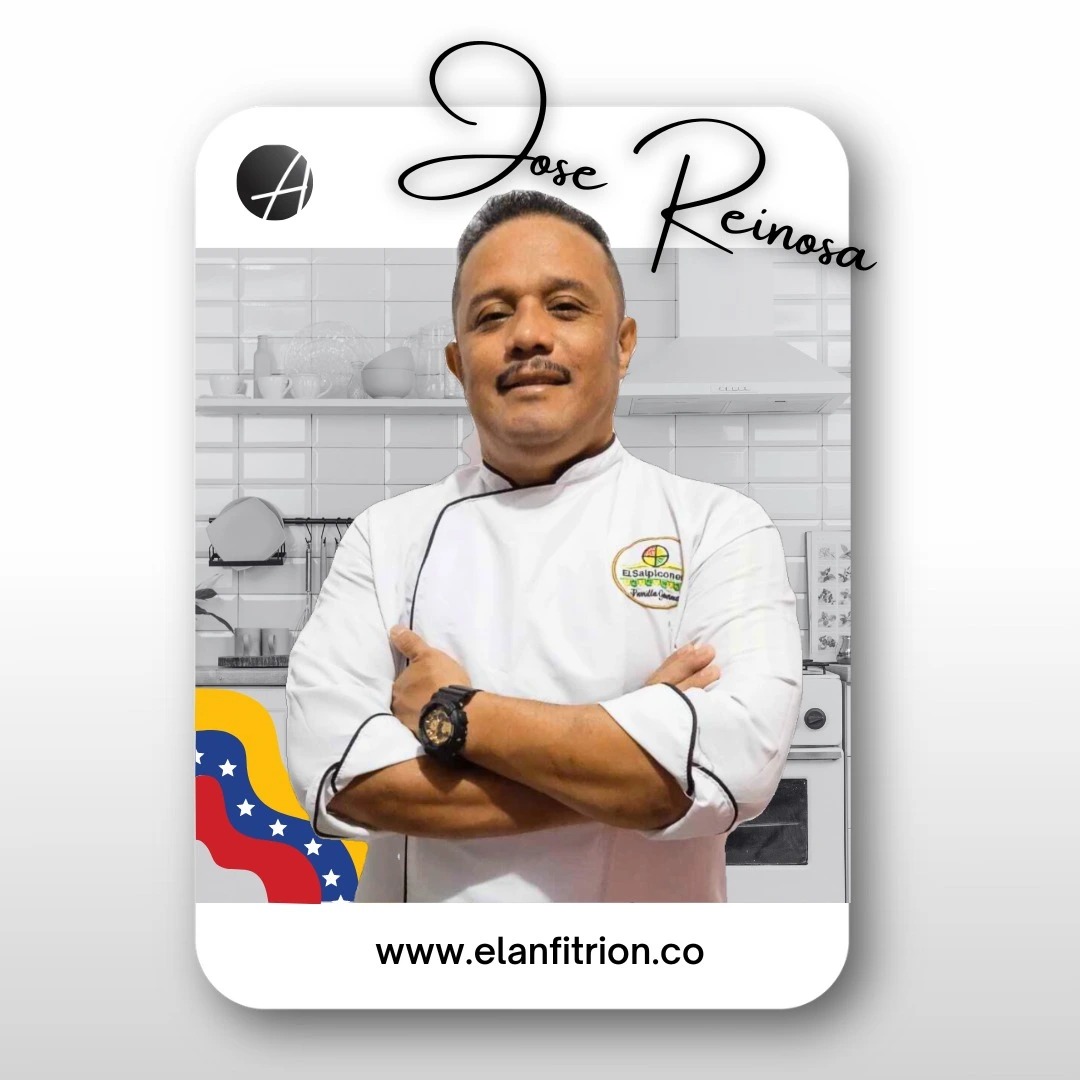 Jose Vicente Reinosa Gonzalez
Cali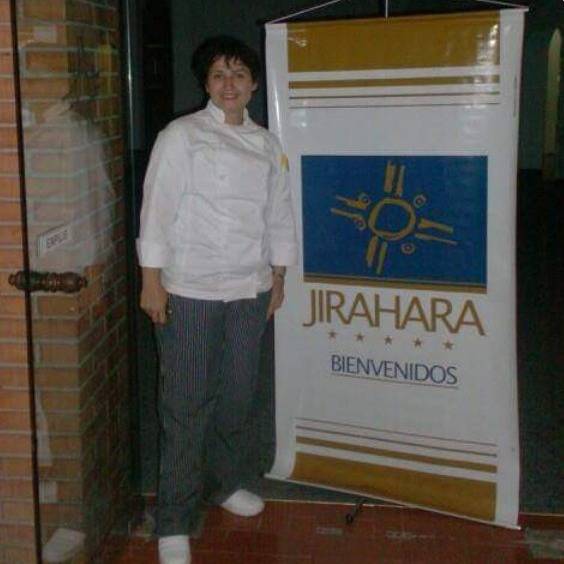 Sandra D. Cedeño S.
Bogotá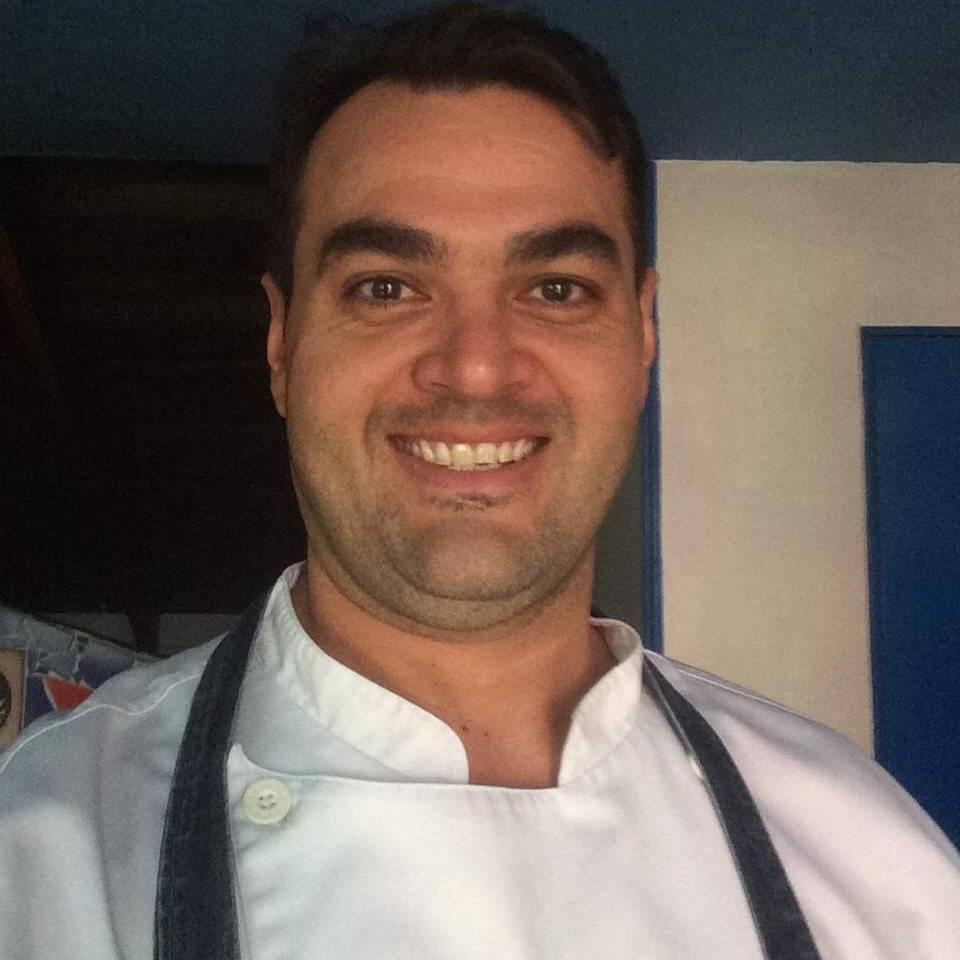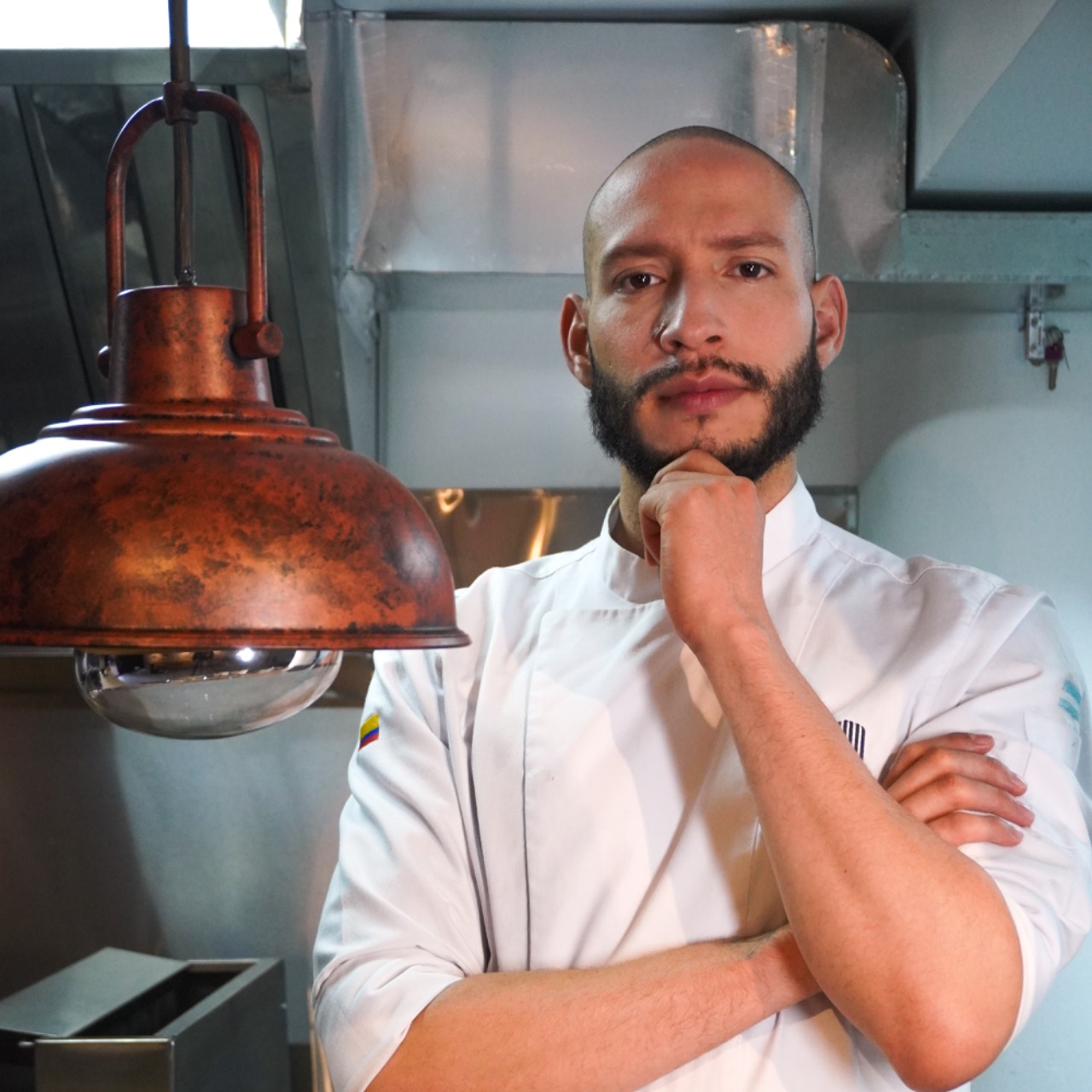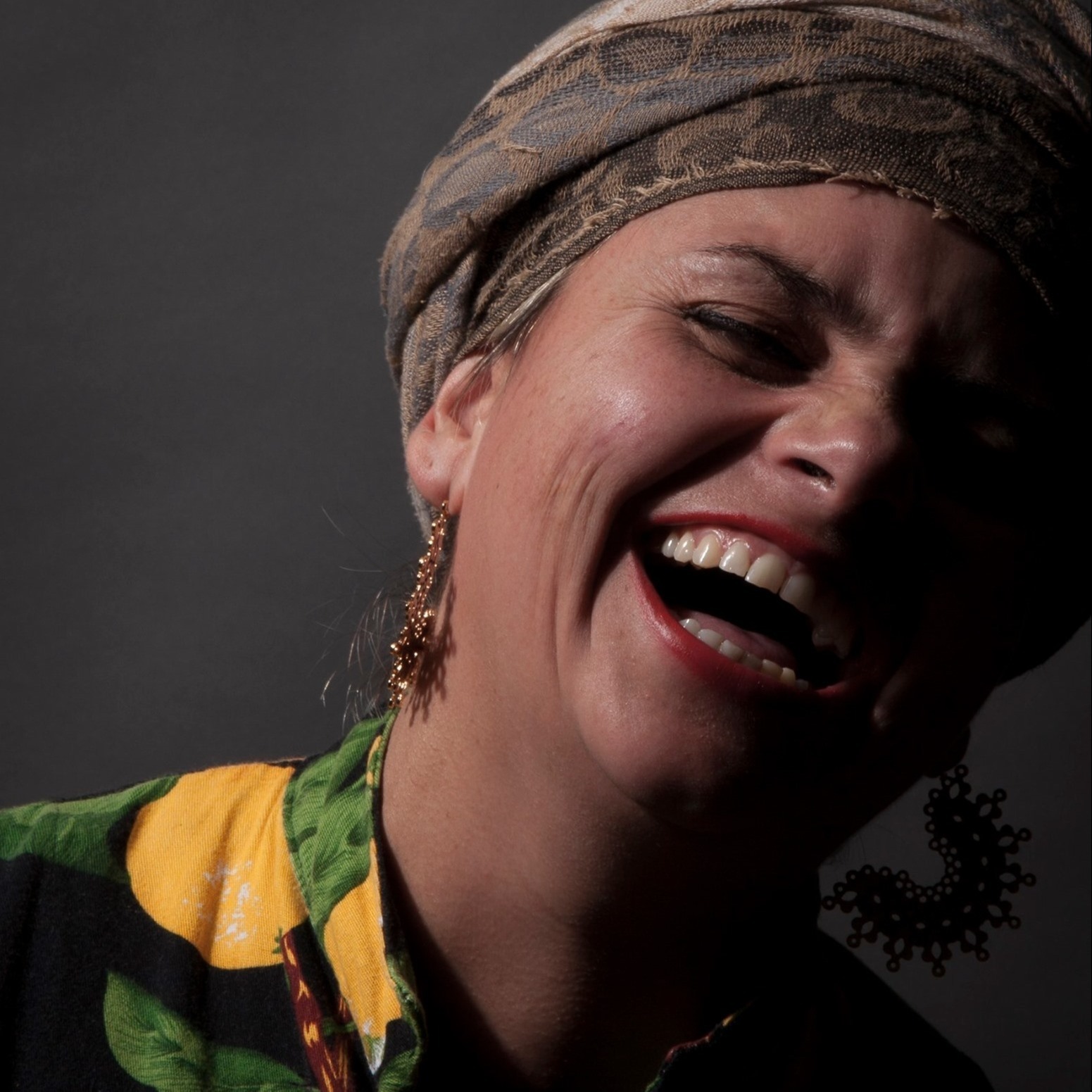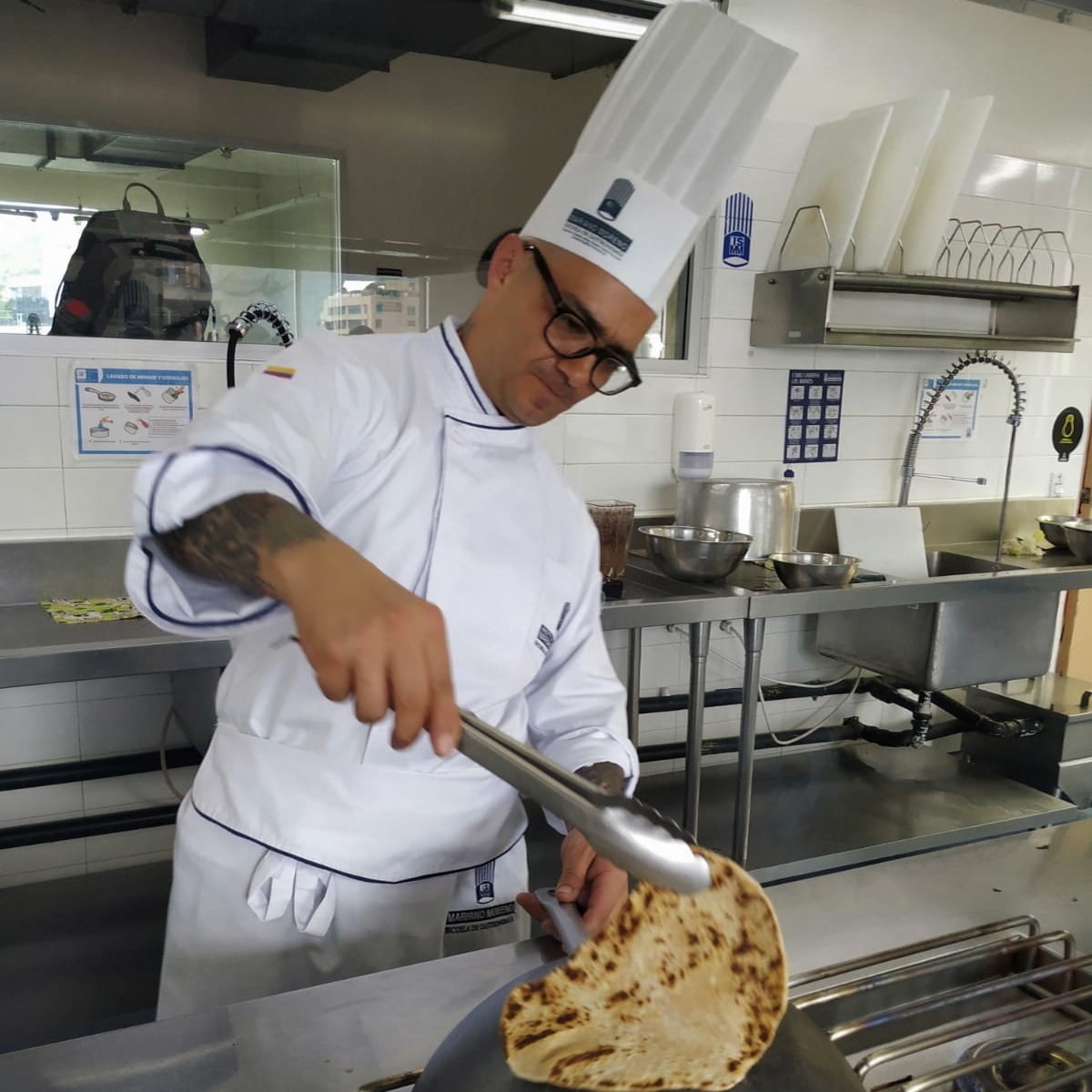 Daniel Rodriguez Plata
Bogotá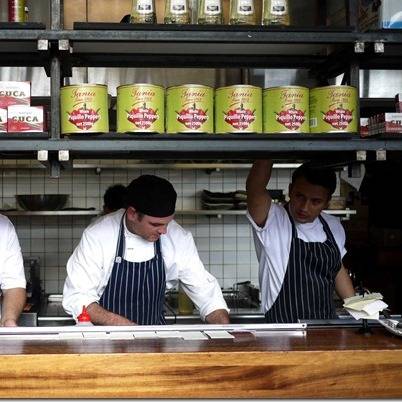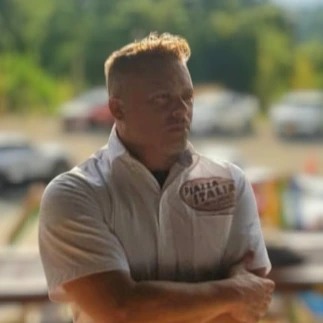 Alejandro Aguilar
Pereira
More than
29600 guests

have already enjoyed the experience
4.63
Average score based on

7374 reviews
4.47 Chef
The guests in Colombia have scored the experience with their Private Chef with a 4.47.
4.69 Food quality
The quality of the menus cooked by our Private Chefs in Colombia received an average score of 4.69.
4.63 Presentation
Not only taste counts! The presentation of our Private Chefs dishes has received a 4.63 average score.
4.65 Cleaningness
The clean up of the kitchen and dining area in Colombia has been scored with a 4.65 on average.
D'allèves Isabelle - Dec 03 2023
Excellent repas, attitude professionnelle. Chef attentif aux détails! Expérience réussie .
Perfect. Laurie was excellent and food was awesome.
Jeunesse Rutledge - Dec 03 2023
Chef John was amazing! He was fun, attentive, and most importantly, made amazing food. We were so full and happy at the end of the meal. Would highly recommend him! We loved everything about the experience.
Michel Dicaire - Dec 03 2023
Chef Estoban was a pleasure to work with and made our dining experience one we will remember forever! His expertise in the kitchen and his skills were very apparent. Chef was very accommodating when unexpected food preferences and dietary restrictions presented themselves unexpectedly. We would recommend Chef Estoban very highly. Our friends are already anticipating using Chef Estoban in the future for their own soirées. Awesome experience. Definitely a do again!!
Steve Edelman - Dec 03 2023
Chef was exactly what you hope for: eager to please, creative, talented, communicative…friendly. His dishes, though we chose tried and true, always had an extra touch. For us, celebrating at home was so much better than going to another restaurant: more personal, more entertaining, a custom fit …just for two.
Tomi Segun-Adebowale - Dec 03 2023
Chef Salmon exceeded my expectations. I booked the private chef for my sister (for her birthday) and it was such an incredible experience. Watching Chef Salmon speedily prepare the food while engaging us in such interesting conversations was nothing short of amusing. He was so friendly and had a great sense of humor. Every single thing we ate was so fresh and flavorful and i am so glad we had enough for leftovers! The Chef went above and beyond. 10/10 would absolutely recommend.
Alexus Echols - Dec 03 2023
Chef John was amazing, he was communicative and made sure we enjoyed our experience!!! Thank you so much for sharing your gift with us.
Melinda Chan-Sze - Dec 03 2023
Carissa knows what shes doing in the kitchen! I had a party of 12 and asked her for a ten plate tasting menu and she did amazing. Each dish was unique and delicious. My group really enjoyed the experience and would definitely recommend her to anyone wanting to try a chef at home! Thanks Carissa!
Keshav Menon - Dec 03 2023
We are fortunate enough to be the first to review Chef Khaldon. The menu of Middle Eastern and Mediterranean cuisine was fresh, delicious, and well beyond our expectations. He was very accommodating of dietary restrictions and made truly amazing food. We could not recommend him more highly.
Xavier Lucas - Dec 03 2023
Mindaugas prepared an excellent Japanese dinner as a sirprfor my wife. We loved the whole experience and would heartily recommend him as a Chef for any other such event!!
Samantha Chau - Dec 03 2023
Aaron's private dinner was a highlight of our trip! He was extremely punctual, professional, clean, and engaging, and the food was so fresh and tasty! The original produce didn't look good at the market so Aaron picked up the next best thing for the day, showing he really cares about the product he puts in front of you. Highly recommend, felt super local and curated to our liking.
Chef Denise was truly great. Very professional, kind, articulate, flexible and the food was perfect. The event was in celebrating my wife's birthday (we have a very young newborn, so avoided going out) and Denise did a great job acknowledging it and making it special. I would highly recommend Denise.
Catherine Connor - Dec 03 2023
We had a fantastic experience with Chef Mera. She was engaging and her love of cooking was very clear. Food was awesome. We had a great dinner.
Sepalika Kulasekera - Dec 03 2023
Chef Earn did a fantastic job catering an intimate dinner party at home. The food was delicious and he was very accommodating to adjust the menu according to our needs. Thanks Chef Earn!
Daniel C Miranda - Dec 01 2023
Brooklyn Portera - Dec 01 2023
Gabriel went above and beyond for my husband's birthday! We enjoyed having them at our house for a five course meal. He was extremely polite, professional, and the food tasted amazing. I would highly recommend him for any event!
Chef Zandro, Sus chef Renan e equipe foram formidáveis. A comida, além de bonita e apresentada de maneira esmerada, estava deliciosa. o meu pai, aniversariante completando seus 90 anos, não para de comentar do jantar. Fizemos uma viagem gastronômia à França. Foi realmente uma noite memorável, graças ao talento e à acolhida do chef e sua equipe. Não poderíamos estar mais felizes com o resultado. Não somente o contratarei novamente como o indicarei para amigos e conhecidos.
Chef Maya was AMAZING!! The menu she developed was complex and a perfect balance. The deconstructed duck gumbo was the finest meal I've ever had in New Orleans. She was kind, flexible and clearly passionate about her cooking. I would highly recommend her for an engagement.
Jessica Estes - Dec 01 2023
It was very good. Nice charcuterie board, and pasta and salad for dinner, with lemon bars for dessert. She did a nice job.
Rachel Westerbeck - Dec 01 2023
Chef Maggie was amazing. She made us feel so comfortable and the food was amazing. She definitely made our dinner one of the highlights of our vacation.
Personalize your menu
A romantic dinner or a gathering of friends. Traditional dishes or exotic flavours. A fine dining experience or a family-style meal. Every private chef experience is unique! Submit your request and personalize yours.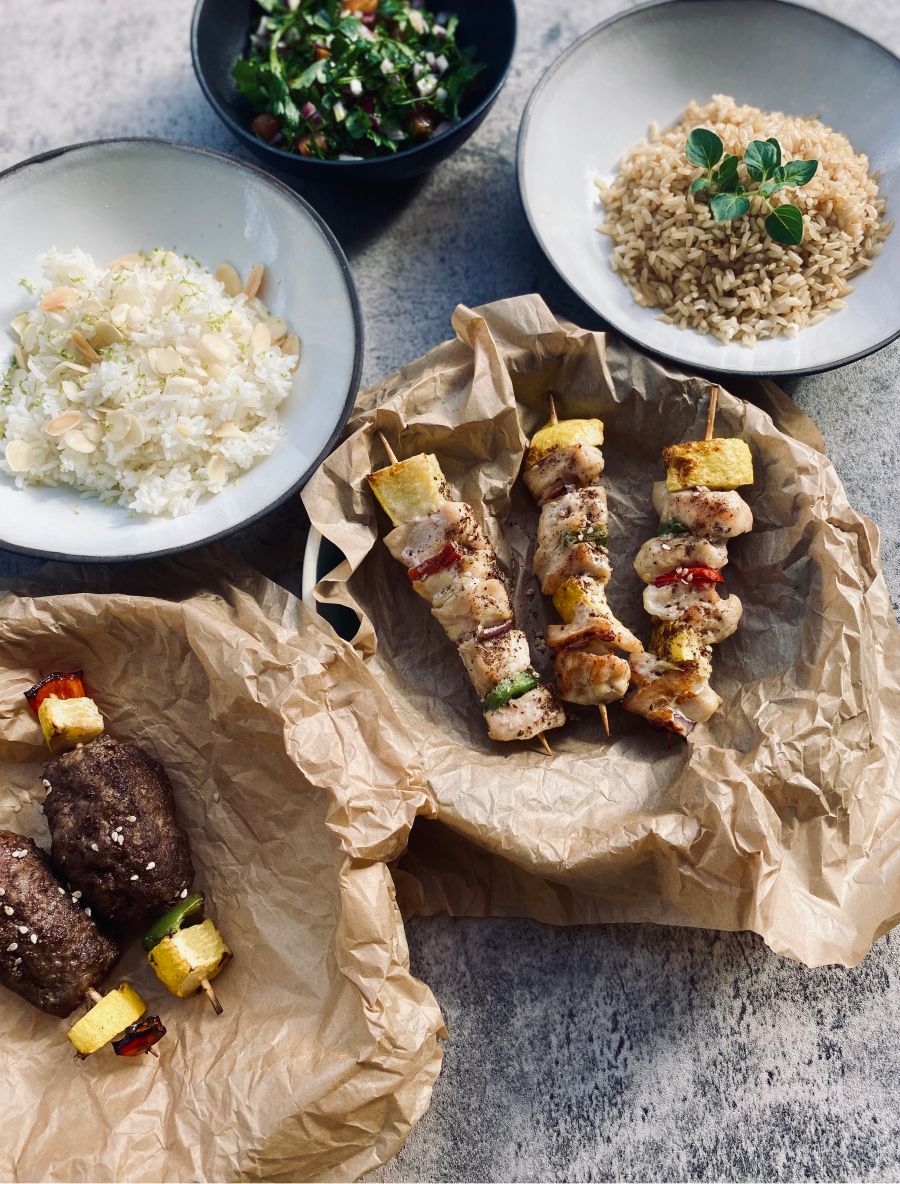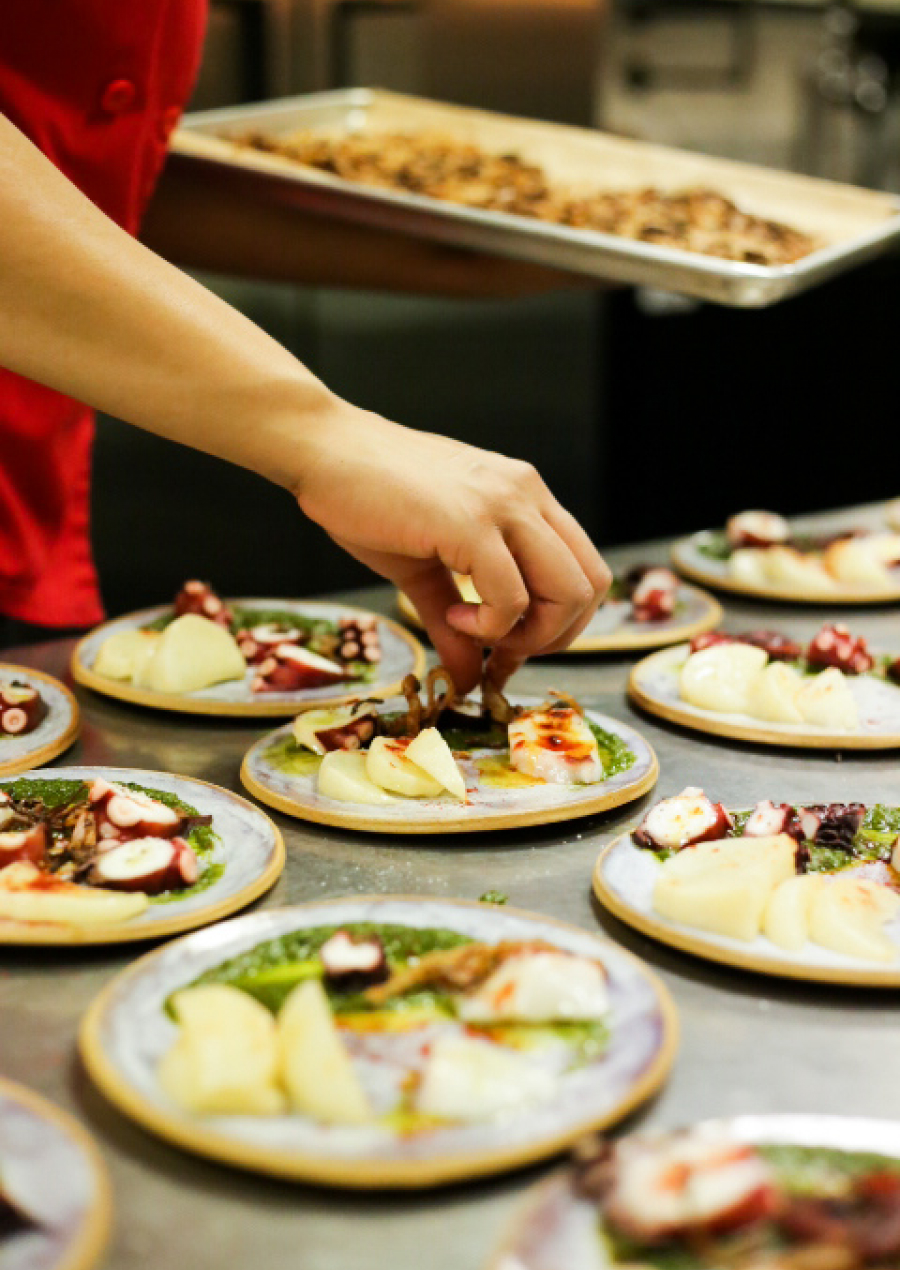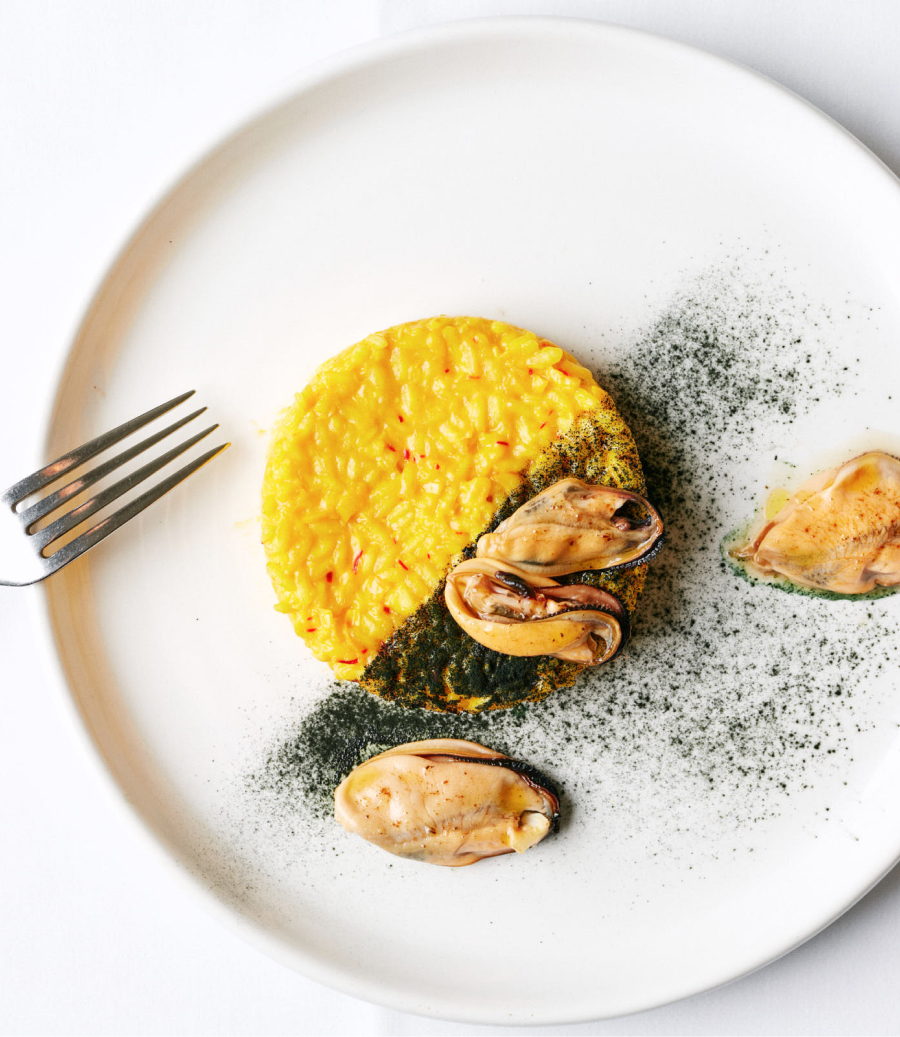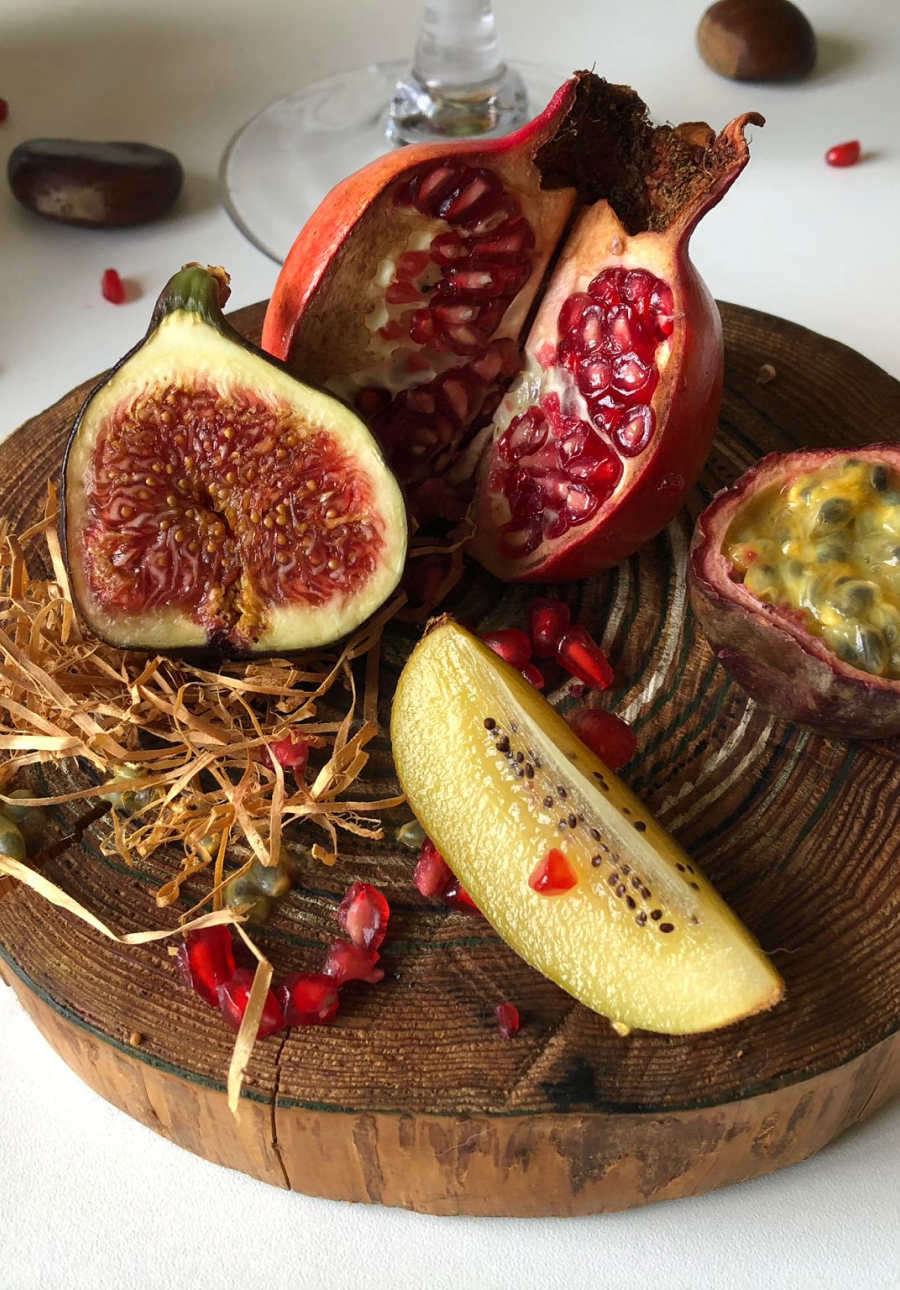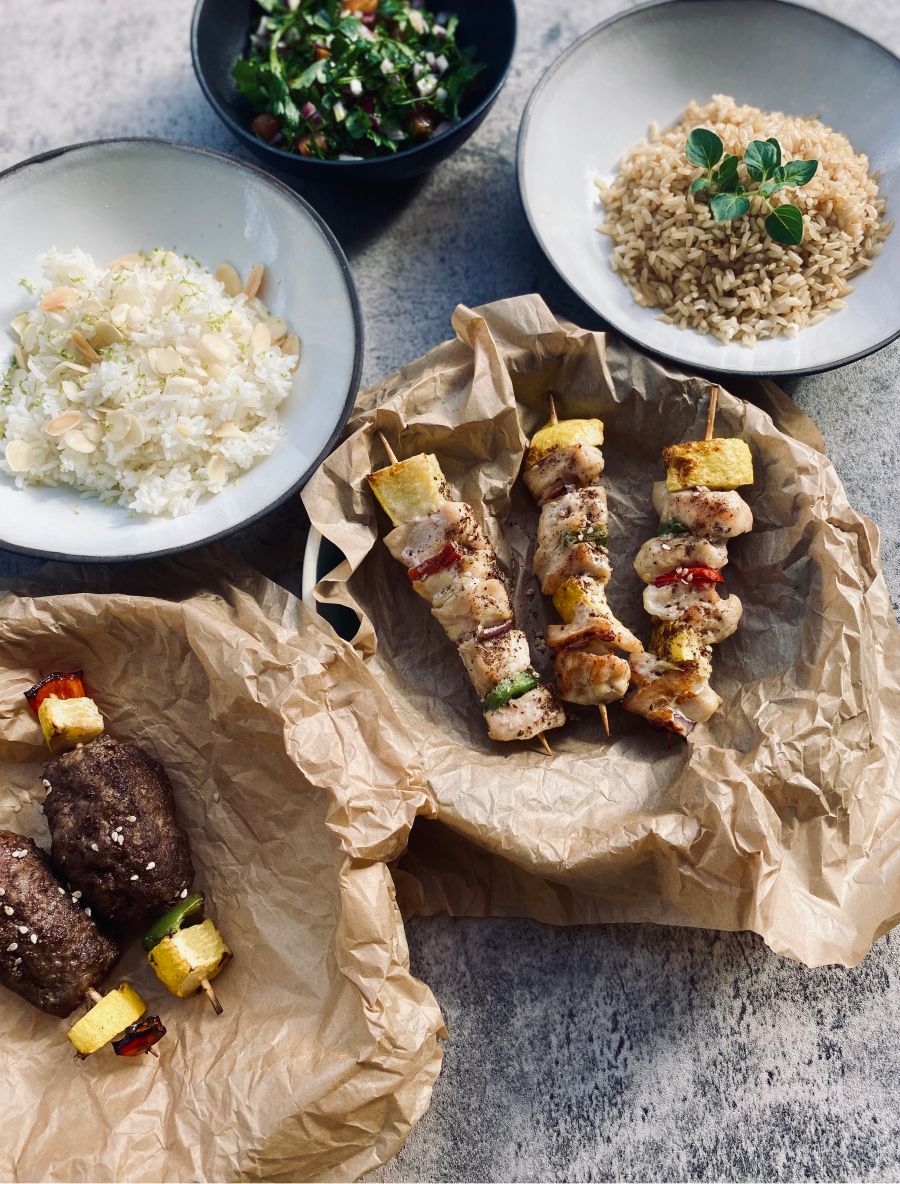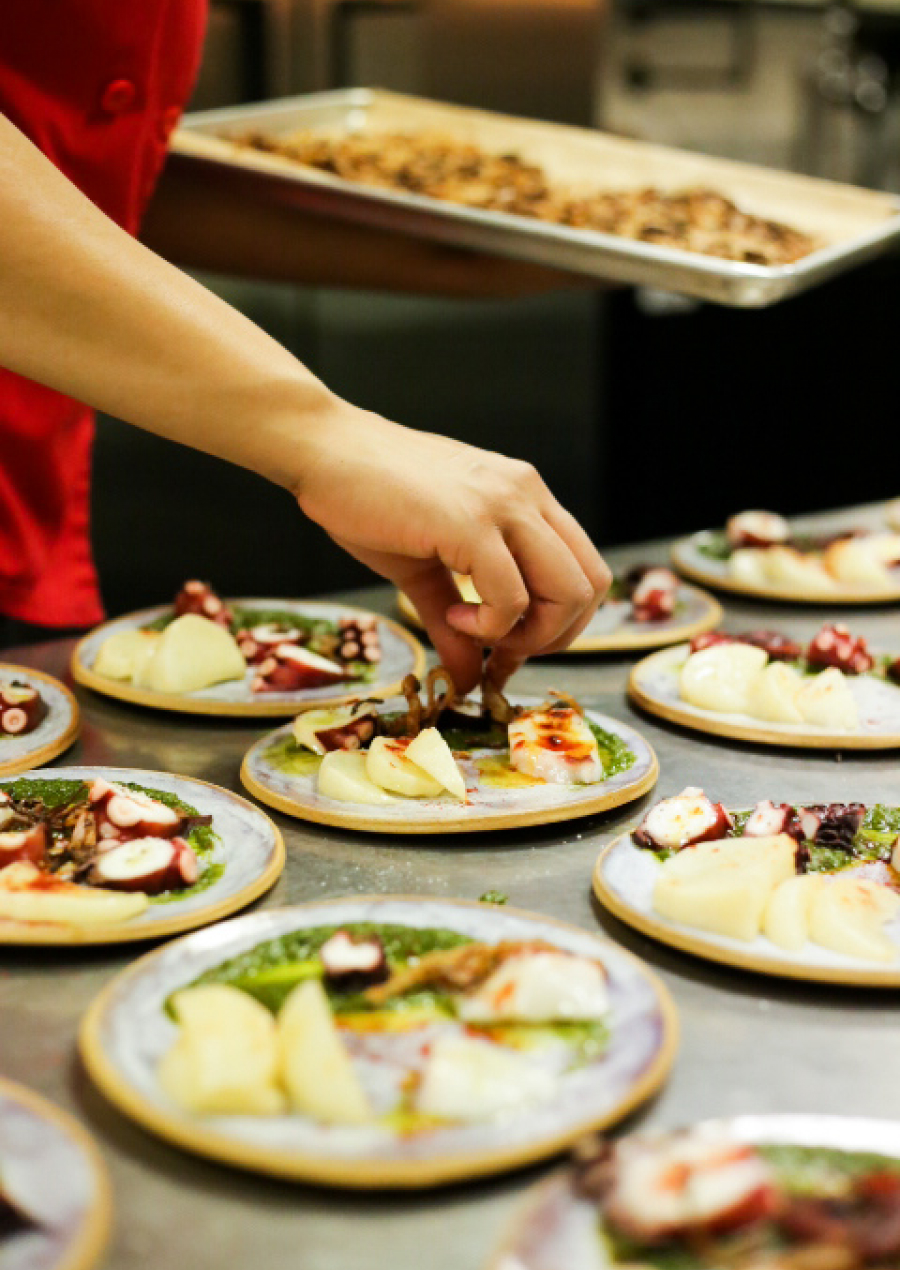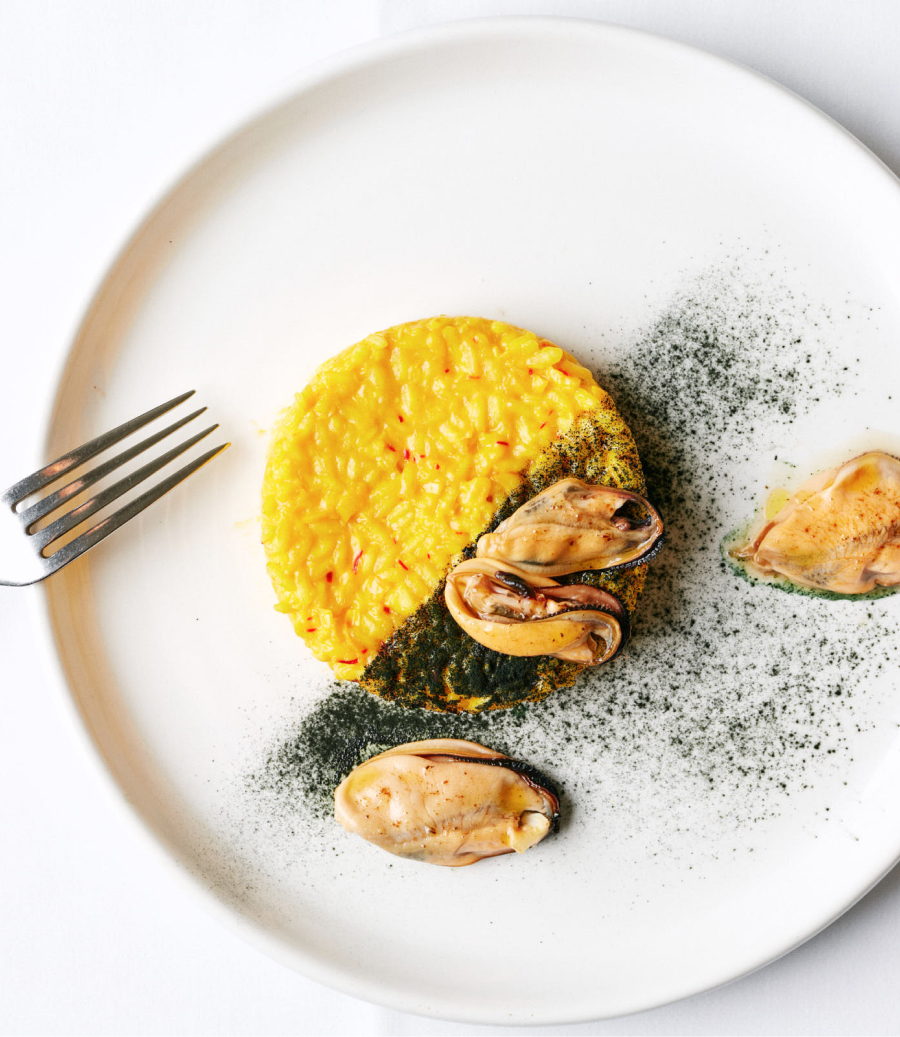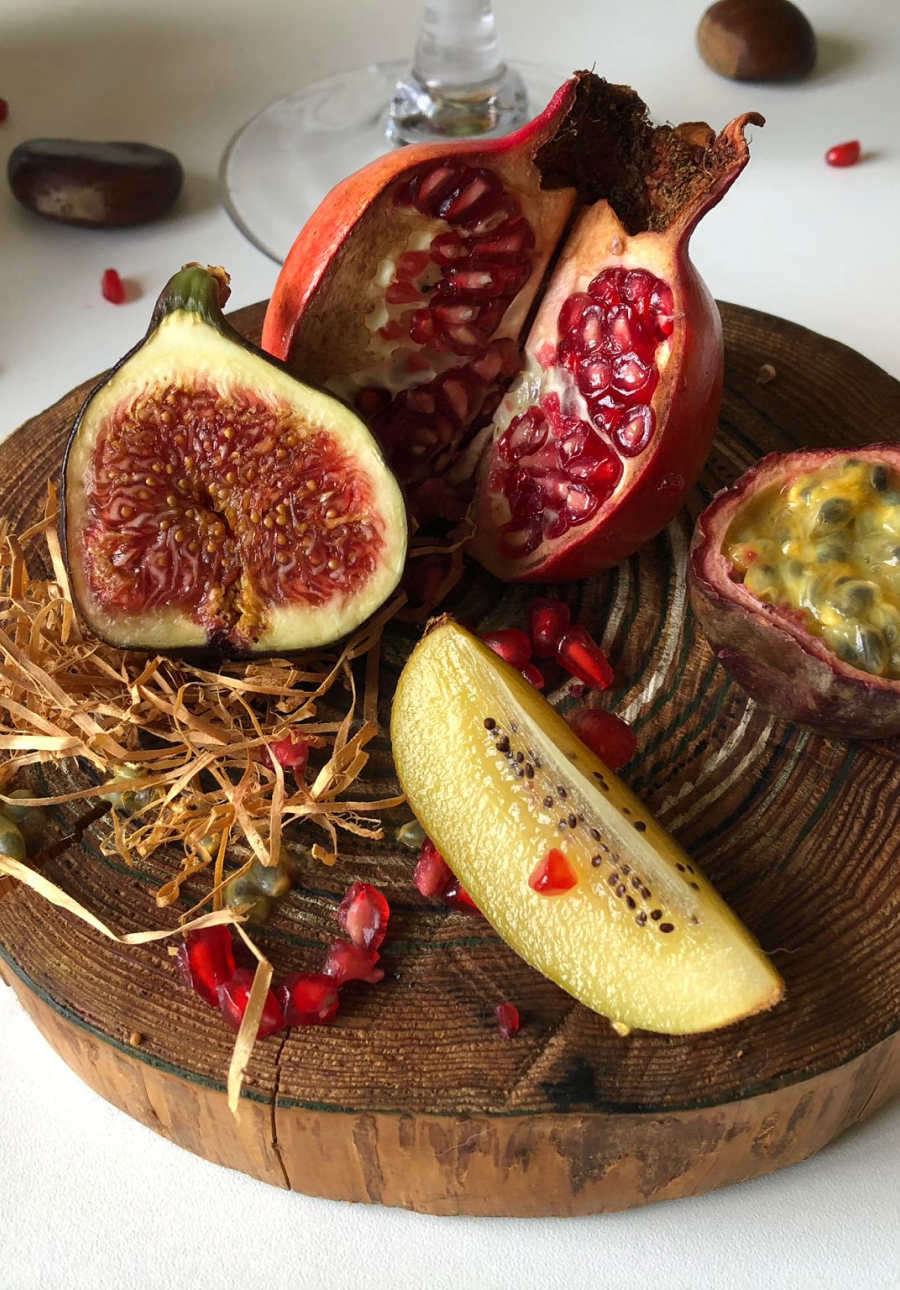 About us
Founded in 2012, Take a Chef began with a deep belief that the best of the culinary talent should not be kept hidden behind the thick walls of a restaurant's kitchen; it should be allowed to shine at the one place where everyone enjoys the most treasured meals- one's own dining table.
+10
years since our launch
2.3M
guests enjoyed our experience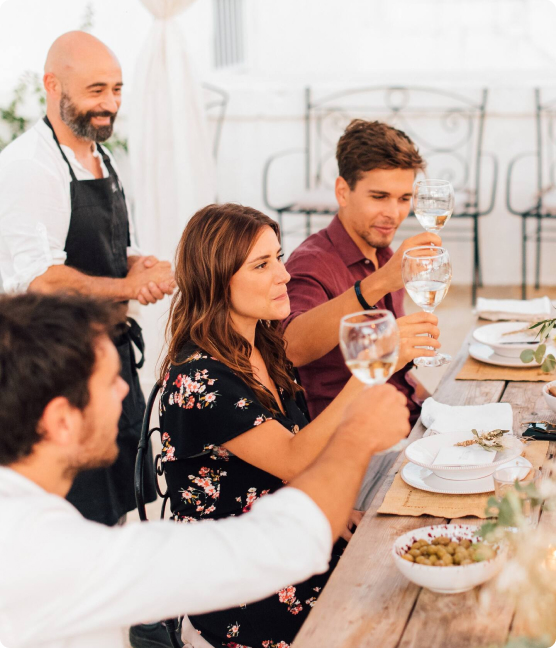 TECHNOLOGY
We're focused on creating a seamless booking experience to foster personalization and connection between chefs and guests.
FOOD
We've curated a selection of chefs based on their expertise and passion to grant our guests access to every cuisine in the world.
HOSPITALITY
We turn chefs into hosts to build meaningful connections with their guests, from the first message till the final toast.
Trusted by industry leaders
With the combination of technology, food knowledge, and love for the hospitality business, we have been able to offer the only global solution in the market to provide high-quality private chef services at any destination, at any given time.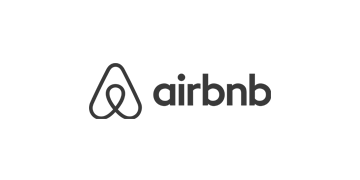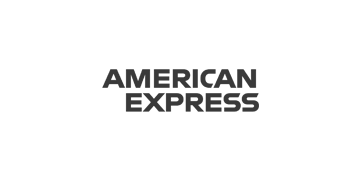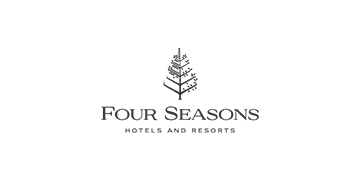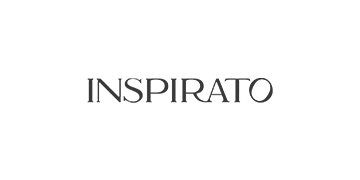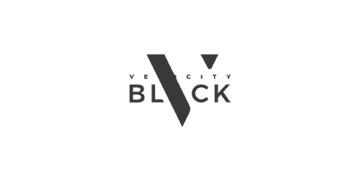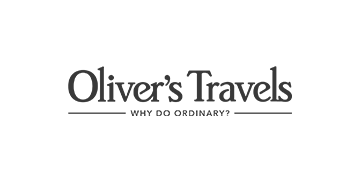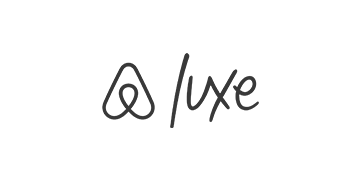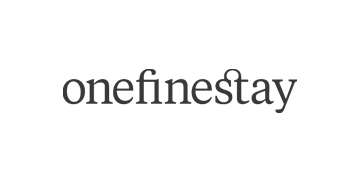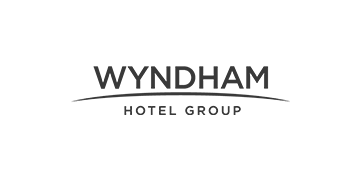 Take a Chef in Colombia
Discover cities of Colombia where you can enjoy our experiences.
Types of services
Discover the services offered by Take a Chef in Colombia.