The finest selection of private chefs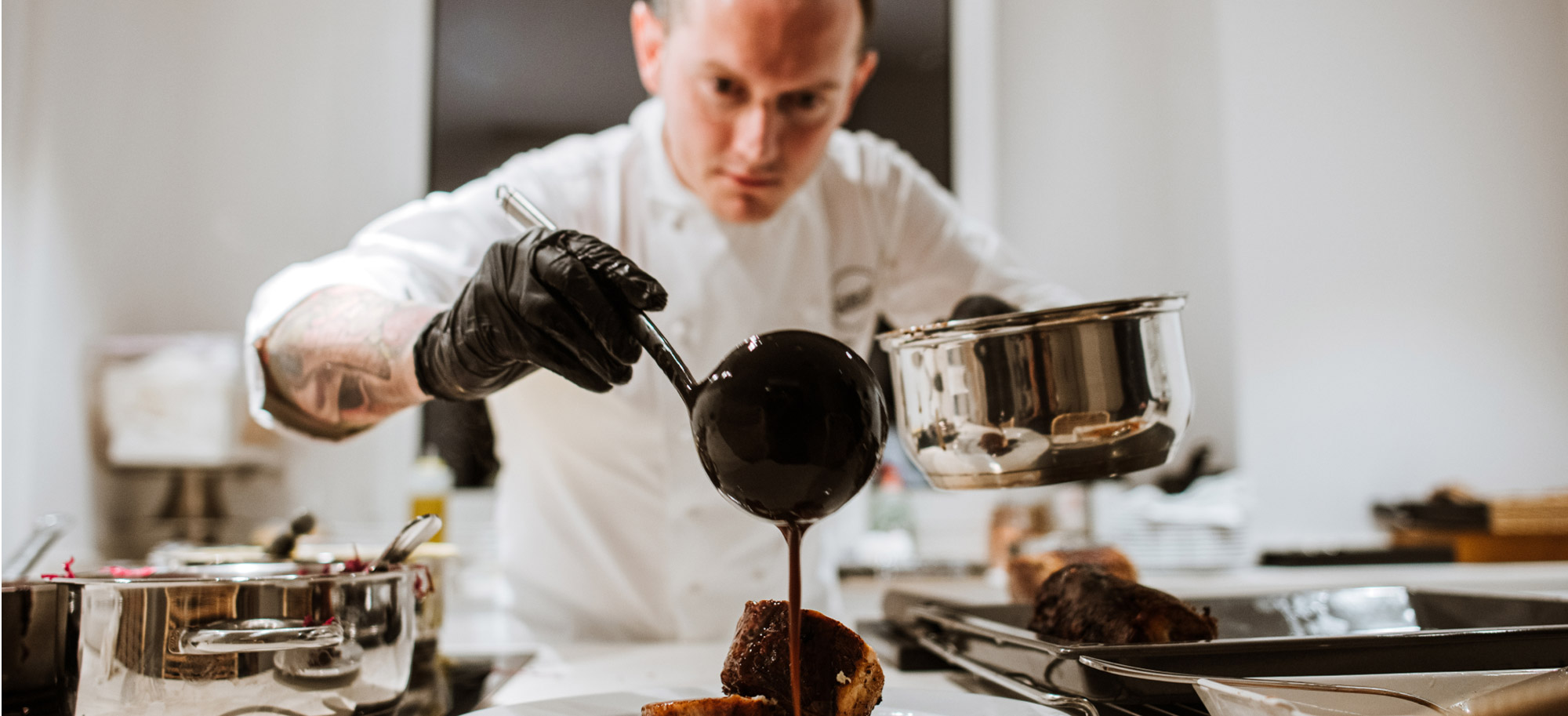 Professional chefs
With an extensive academic and professional background, detailed on their profiles.
2 years studies at a culinary school
5 years working as a professional chef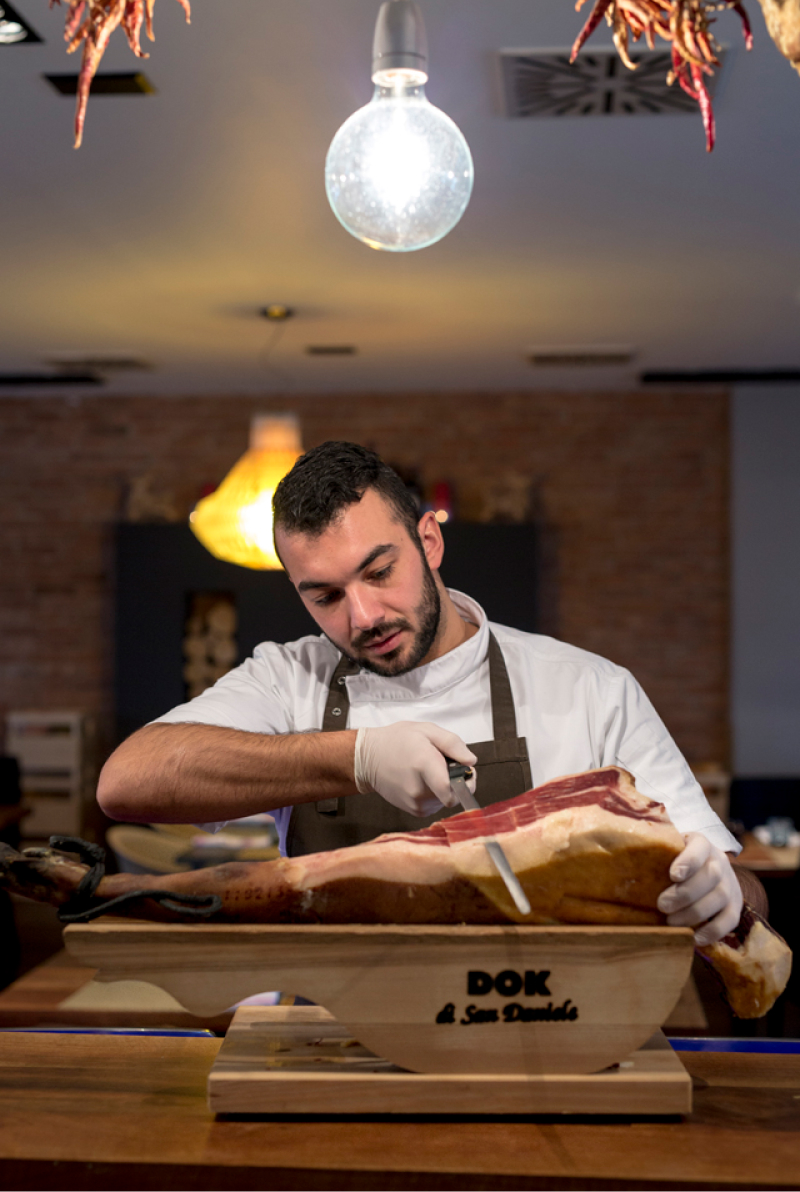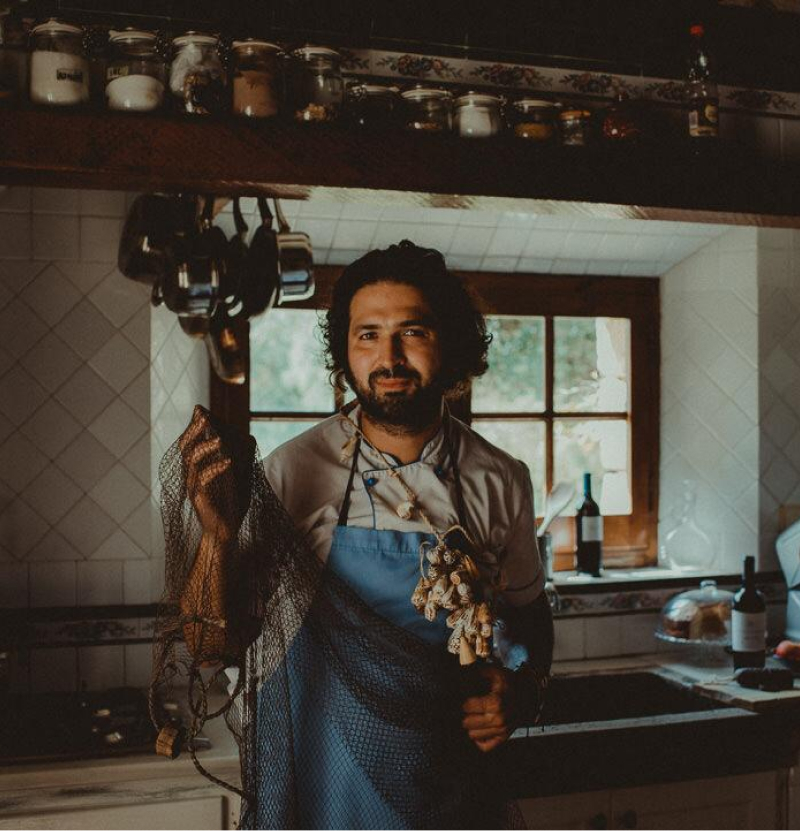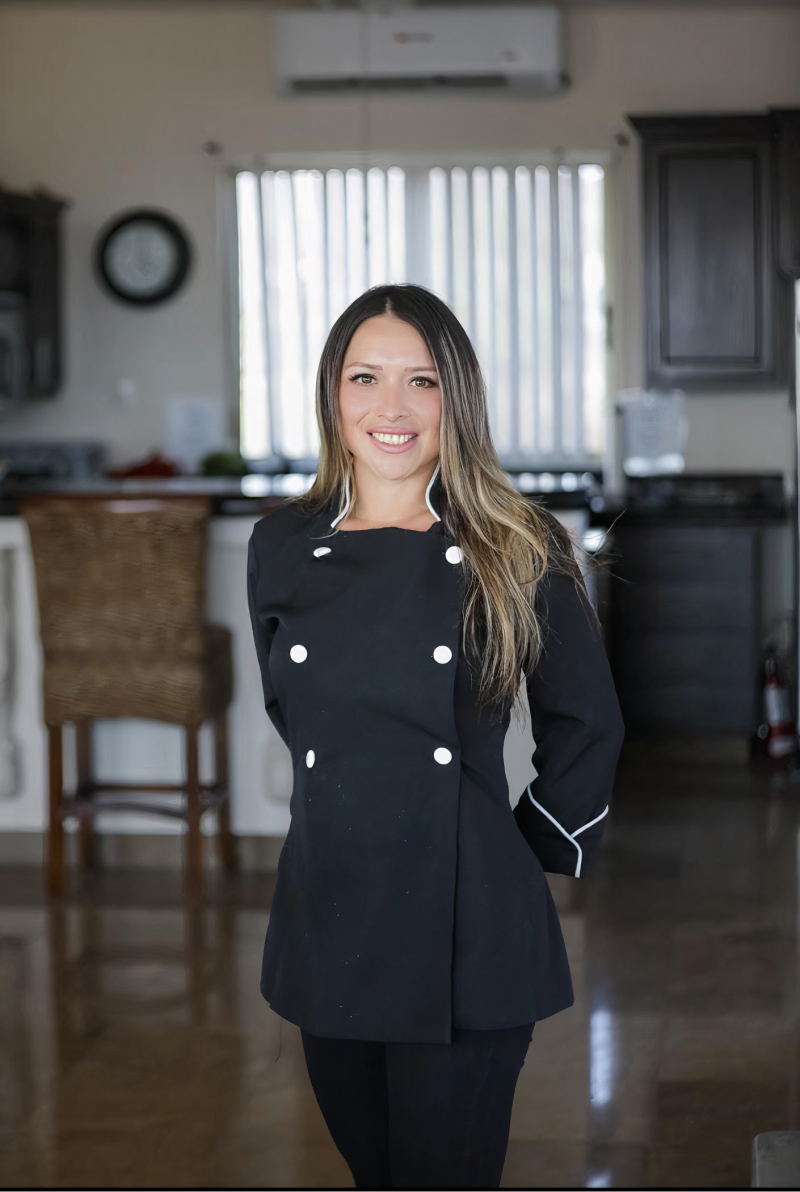 Curated portfolio
So you can find the right chef for your next dining experience at home.
10 Internal Chef Categories
25 Cuisine Specialties
3 Pricing Segments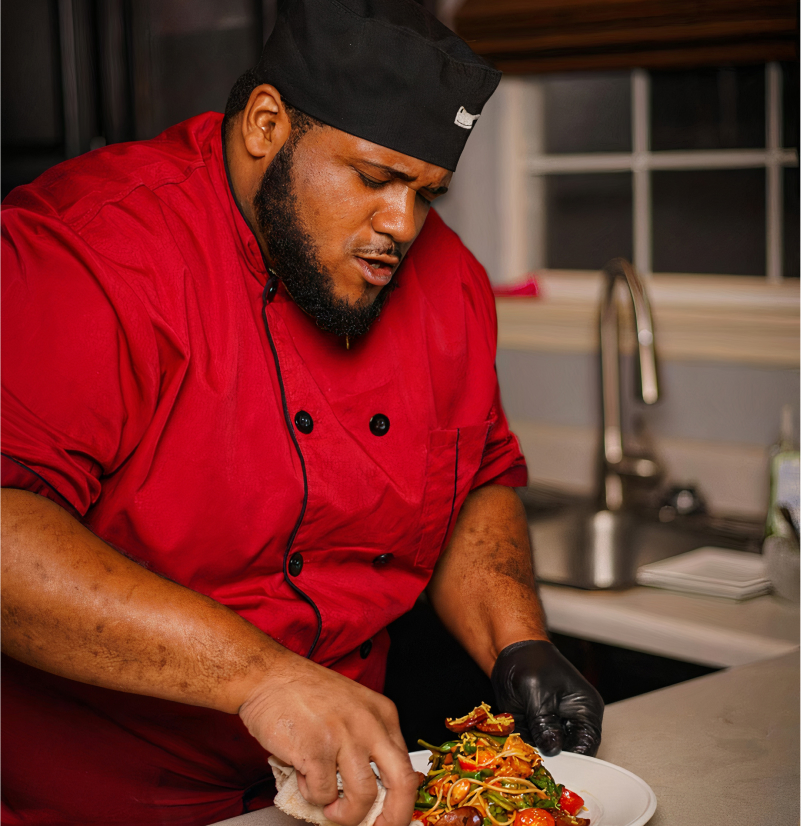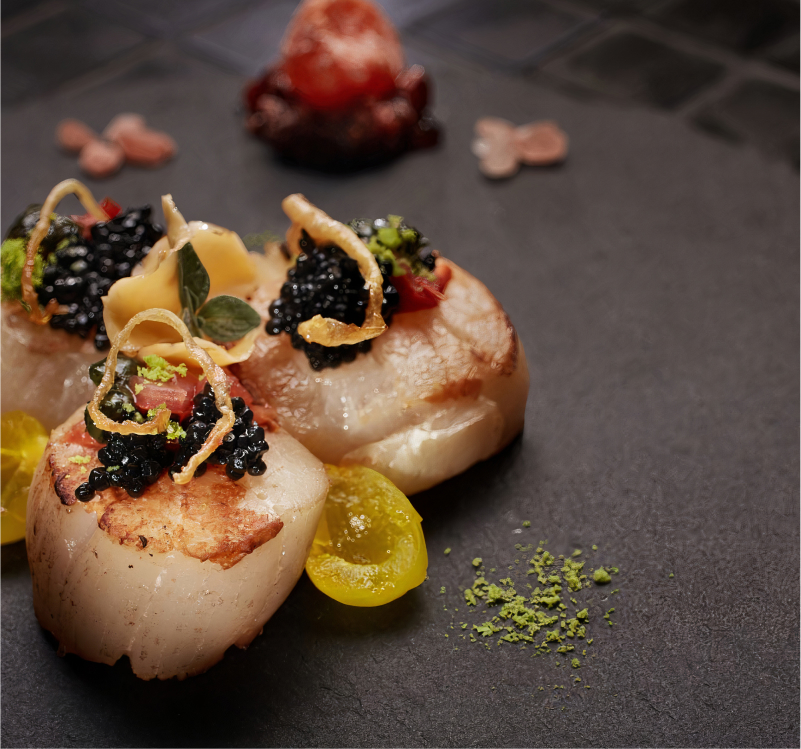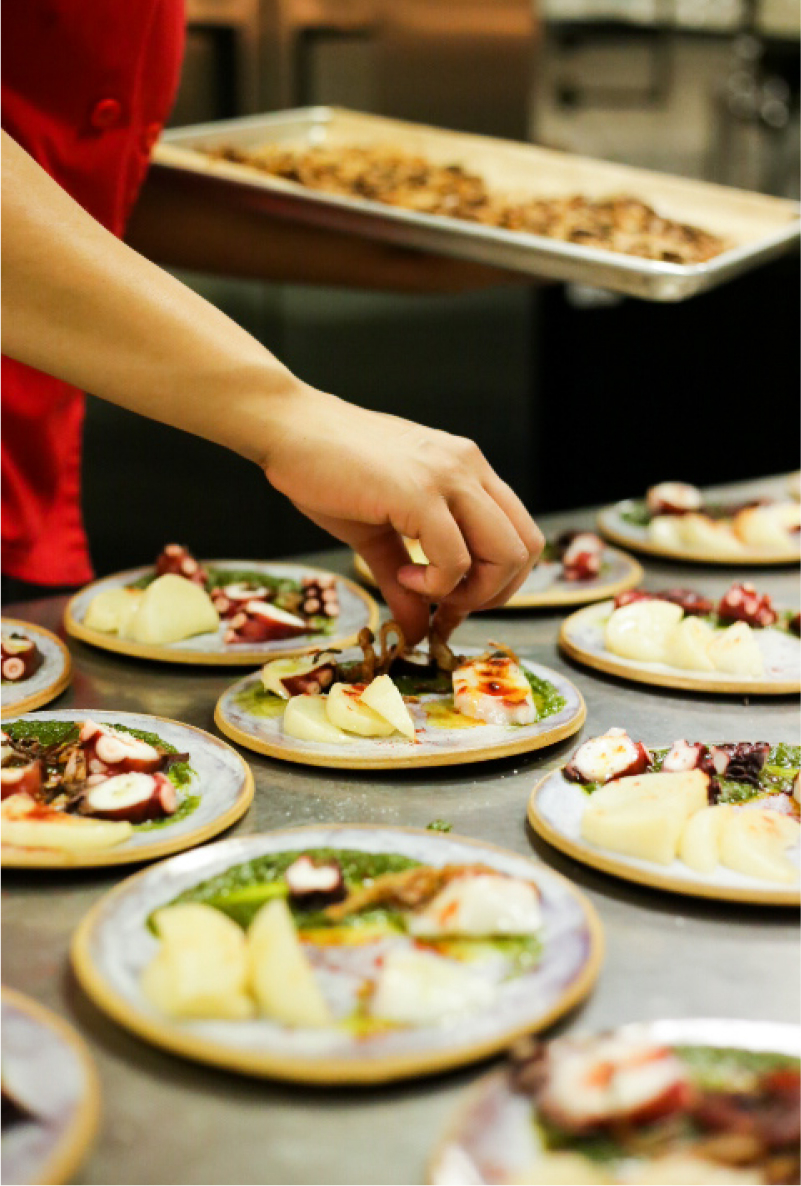 Ongoing training
To help our chefs create personal, meaningful experiences. Consistently.
Service Level Agreement
Single Service Protocol
Multiple Service Protocol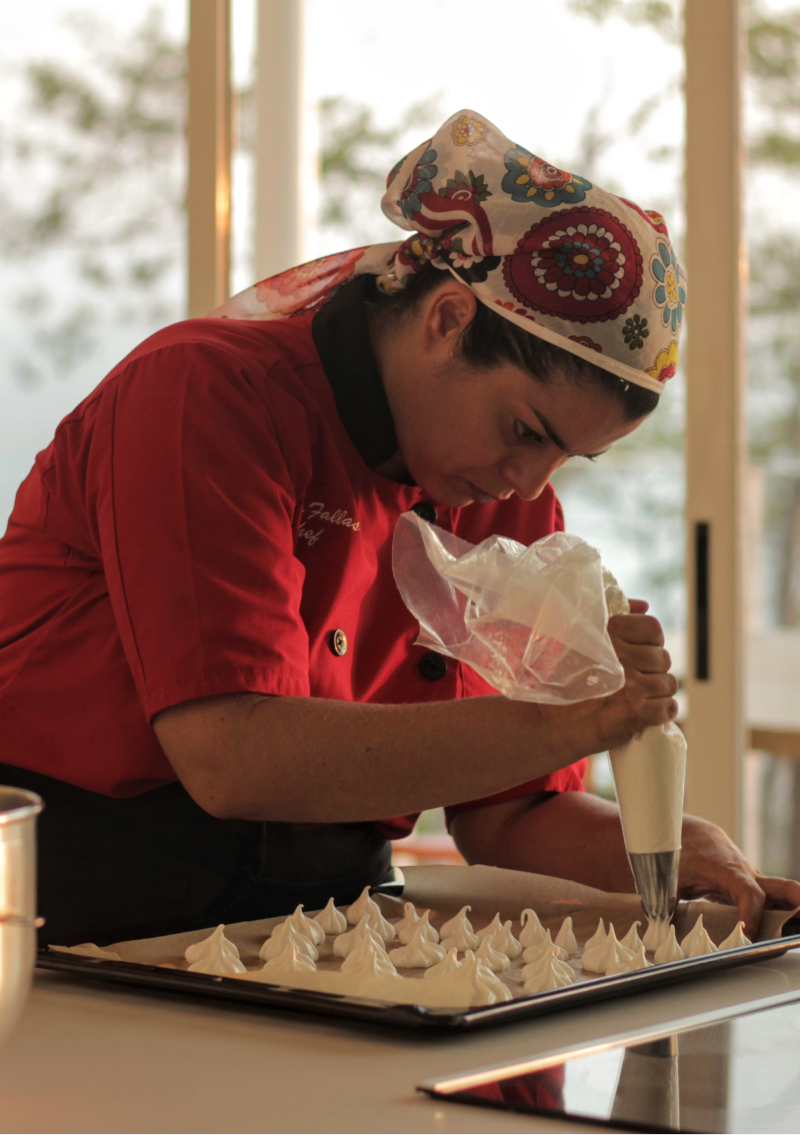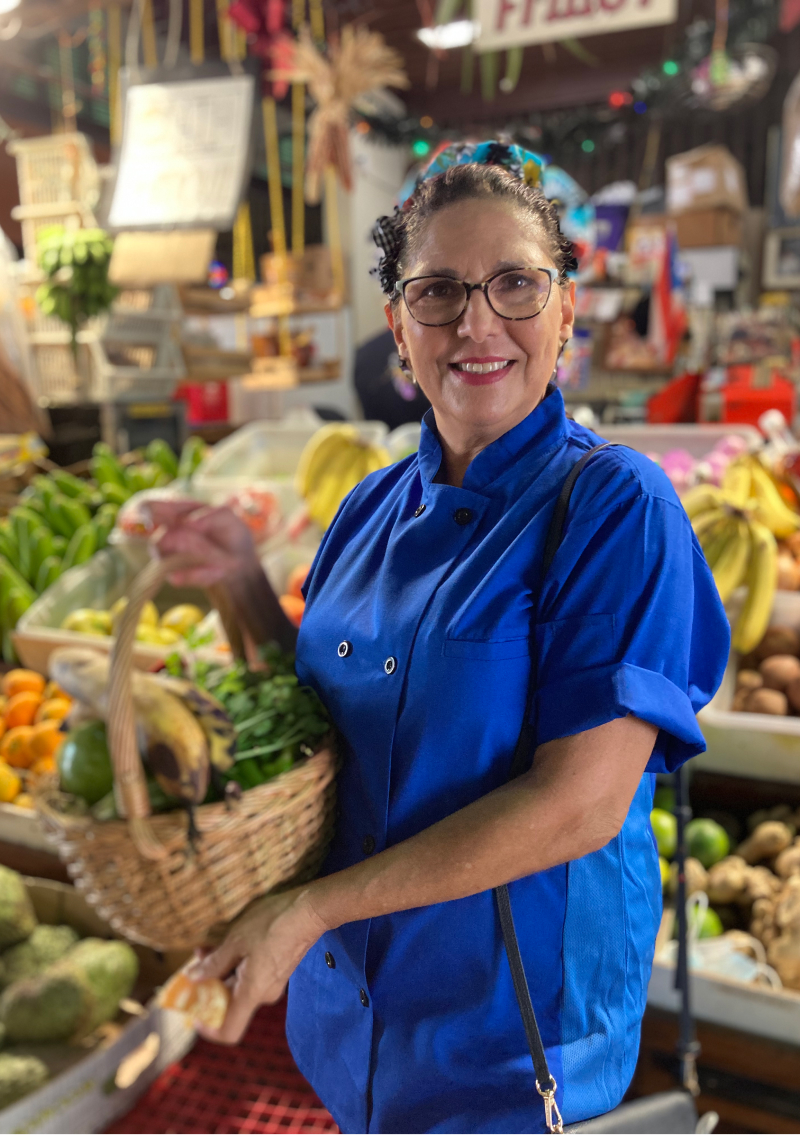 More than
658232
real reviews
Don't just take our word for it! Check how our guests are raving about their private chef experiences.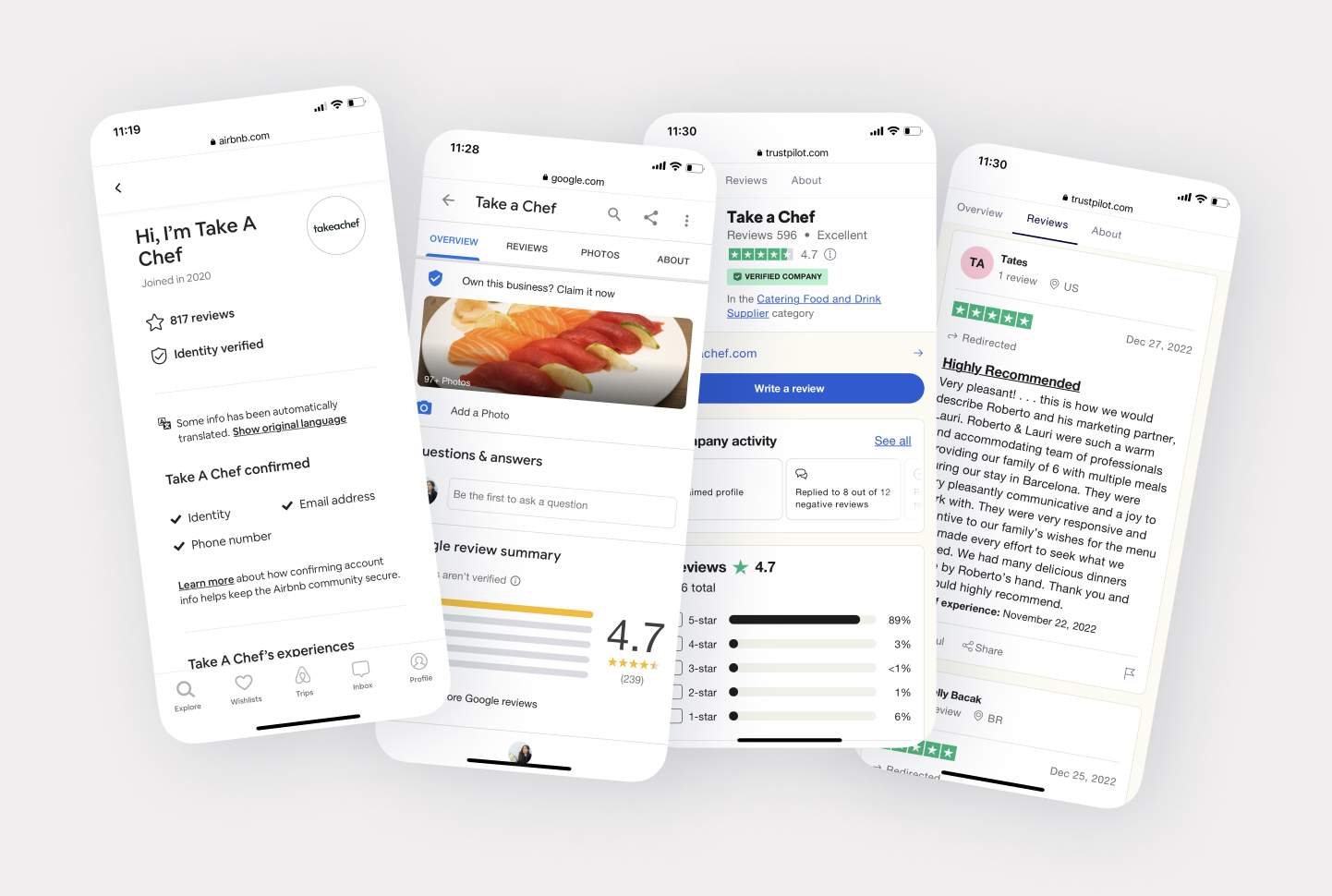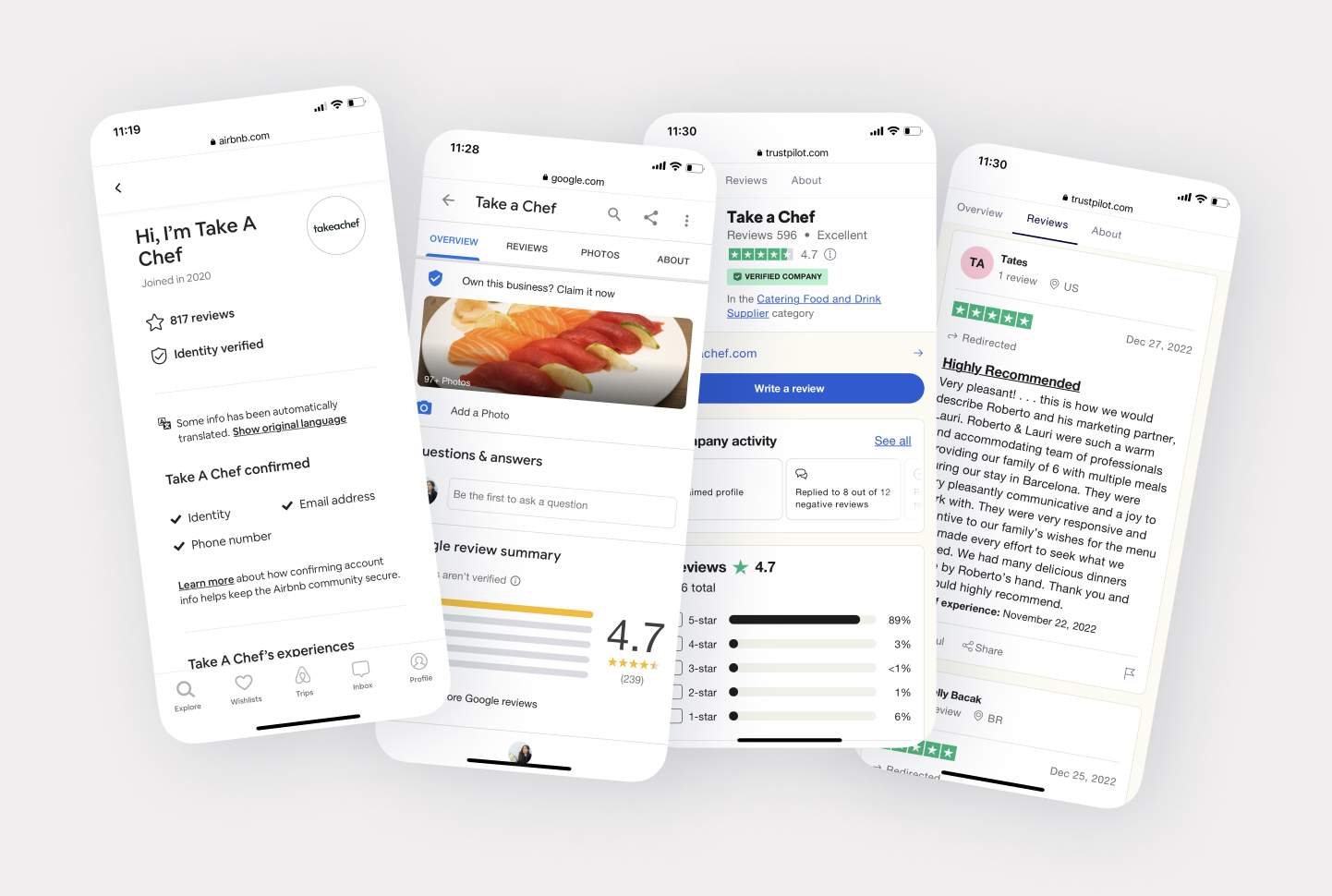 Frequently asked questions
Because the more you know, the better!
Chefs with all kinds of backgrounds, experience, specialties, and services can be found on Take a Chef! We have 40,000 chefs available to you - there is someone for every taste. It is up to you to decide who is your perfect match based on the profile and conversation you have with each chef.
Well, enjoying an unforgettable culinary experience without leaving the comfort of your home! Whether it is a dinner between friends, a romantic night in, or a family reunion, this experience is sure to exceed your expectations. Win the batch of "the best host" while getting pampered yourself and enjoying the night! Shopping, cooking, setting the table and cleaning-up afterwards are all taken care of for you.
Menu design
Transportation
Ingredient cost
Ingredients
Preparations and Table Service
Any additional service (drinks, service staff, tableware) will be billed separately.
faqs_diner_faq_4_answer_1
Cost of ingredients and any additional services (drinks, extra waiter, tableware,...) will be invoiced separately.
You will have access to the profiles of all the chefs interested in serving you! You are welcomed to browse their biography, culinary photo gallery, and off course, reviews from previous guests. Use this information to choose the right chef for you! It is hard to think of a better judge for what you crave than yourself.
Of course you can! You have an internal chat with each of your prospect chefs. Feel free to ask as many questions as you need!
It is very unlikely for this to happen, but in case it does, don't worry! We will either refund you fully, or help you find a new chef and menu similar to the one you originally requested - as you prefer. For more detailed information about this subject please jump to our cancellation policy.