Private Chef
Enjoy a customized culinary experience with a Private Chef in the comfort of your own home.
Get started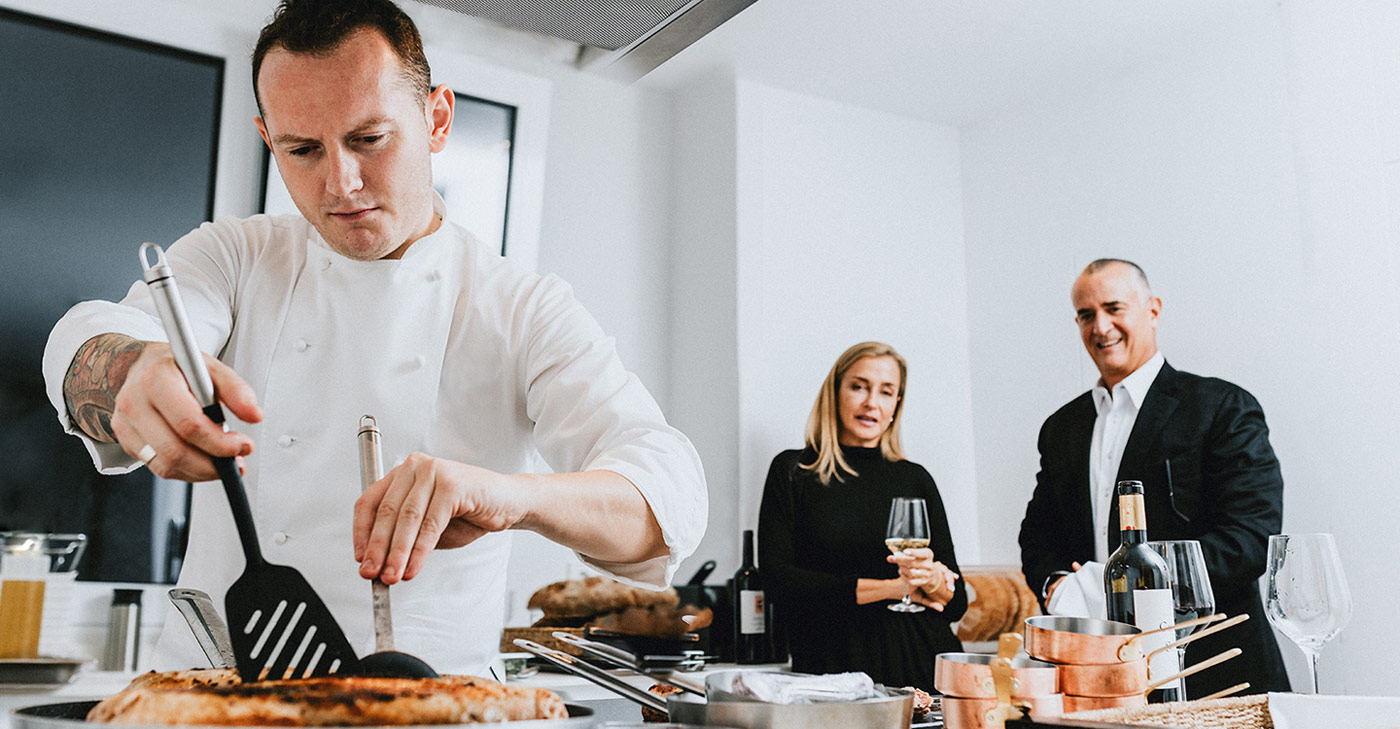 Turn your home into a restaurant with our Private Chefs
Dining-in never tasted so good.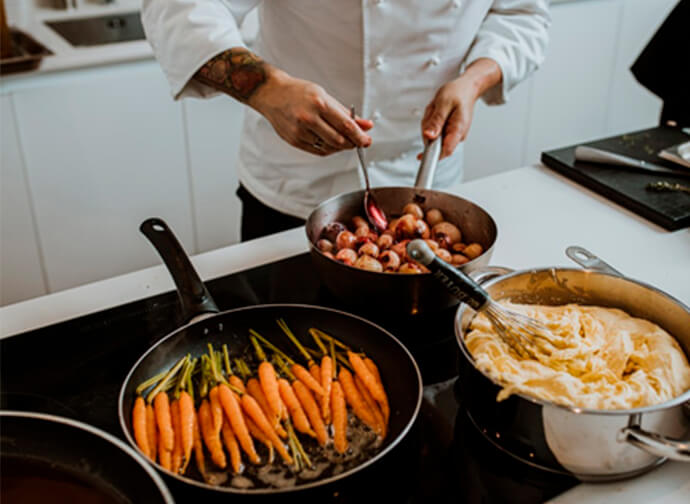 The Cooking
Your Private Chef will arrive with all the ingredients needed to prepare your dreamed meal.
Sit back and enjoy your very own culinary show! Watch and learn new recipes as your chef cooks up a fine dinning meal in your in-house chefs table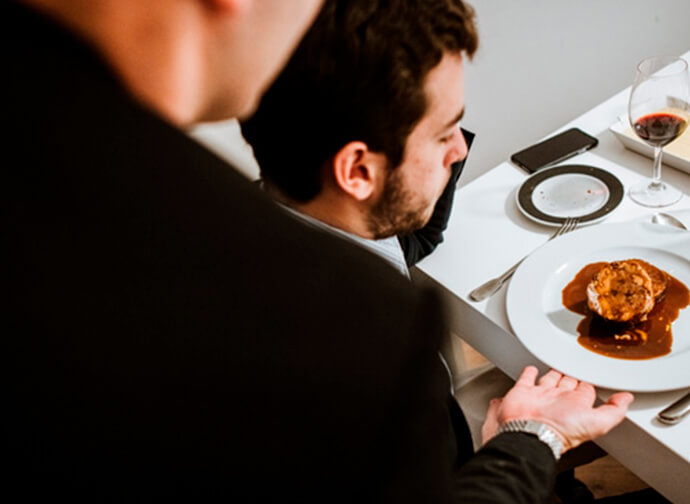 The Experience
Your chef will take care of your party all-throughout the experience; and yes! That means host dutties are off the table for you.
French service, family-style or buffet, your choice! We want you to feel pampered.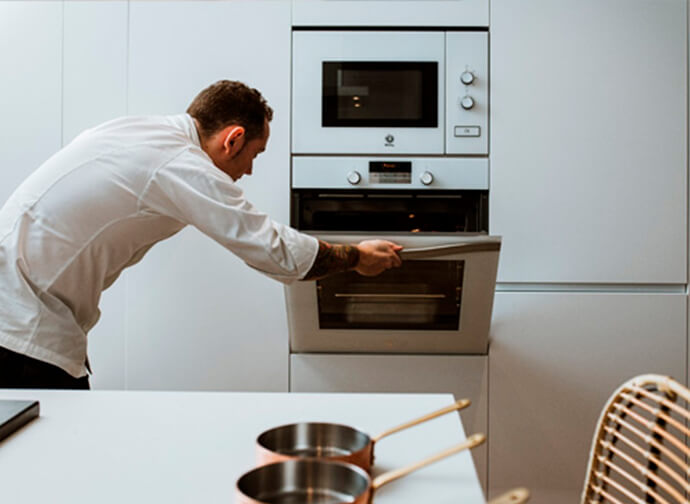 The Wrap-up
By the end of the night, all there will be left for you to do is relax and enjoy your company.
We mean: clean silverware and shinny counters for the perfect farewell.
Meet our chefs in Germany
More than 40,000 Private Chefs available in over 100 countries
Because the best memories are always made around the table.
And 300,000 guests already made theirs!
Very exciting experience. Chef Martins presentation was great and the food was yummy. I would do it again.
Gemma Pearson
- Sep 12 2022
We connected with Chef James while planning a dinner for our small wedding night in Germany (we're from Canada) and looking into Take A Chef. We had never used the service before and didn't really know what to expect - whatever our expectations were, Chef James blew them out of the water. Not only was the meal absolutely incredible, but Chef James was incredibly personable and a pleasure to talk to! He was very open to answering questions about what went into certain dishes or how they were prepared, which was great for some of the people in the group who enjoy cooking. The food was amazing. Every dish that Chef James prepared was to die for - from the burrata starter, the minestrone (with a little bit of a kick that just took it over the top) to the main course which was a beautifully cooked piece of beef and, hands down, the best baked potato I have ever eaten. For dessert... words can't describe how delicious the chocolate cake was. One person in our group said afterwards that "this was the best wedding meal that I have ever eaten" and I couldn't agree more. It was the perfect end to an amazing day. I cannot say enough good things about Chef James and his food, and I would not hesitate to recommend him to anyone, for any occasion.
Paul Reinholz
- Sep 12 2022
Amazing personality, easy-going yet professional, simply lovely to have her around. Great dishes and excellent service with a personal touch. Definitely recommended
Andras Kapuvari
- Sep 05 2022
Chef Ayan, was amazing! not only she was super nice, friendly, and professional, but the food was actually addictive! She was also very open minded to menu suggestions, which was super important for us, as we wanted to create something very specific and unique, and she delivered very well. I will recommend her to anyone, as she is amazing!
Freddy Then
- Aug 29 2022
Trusted by industry leaders
We strive to provide the best dining experiences to your guests and to you.
Book your own Private Chef in Germany!
Give your dining exerience a whole new definition. Bring the best culinary talent to your home.
Take a Chef in Germany
Discover cities of Germany where you can enjoy Take a Chef services
Types of services
Discover the services offered by Take a Chef in Germany