Private Chef
Enjoy a customized culinary experience with a Private Chef in the comfort of your own home.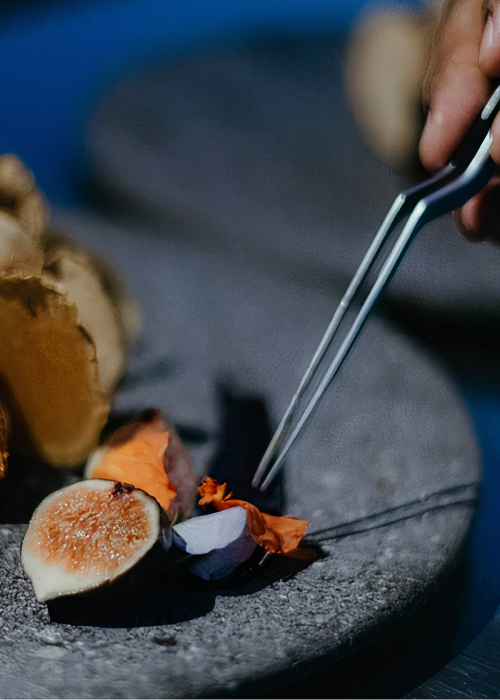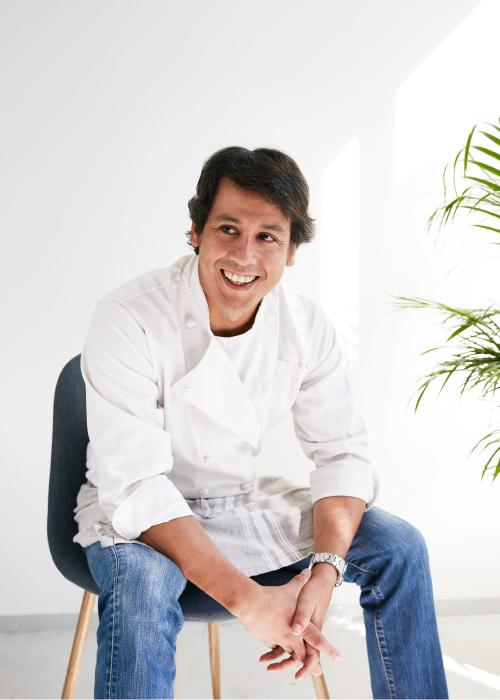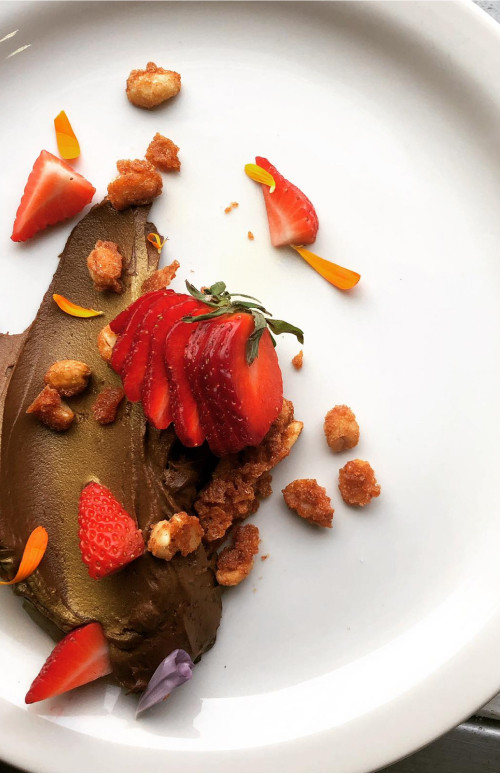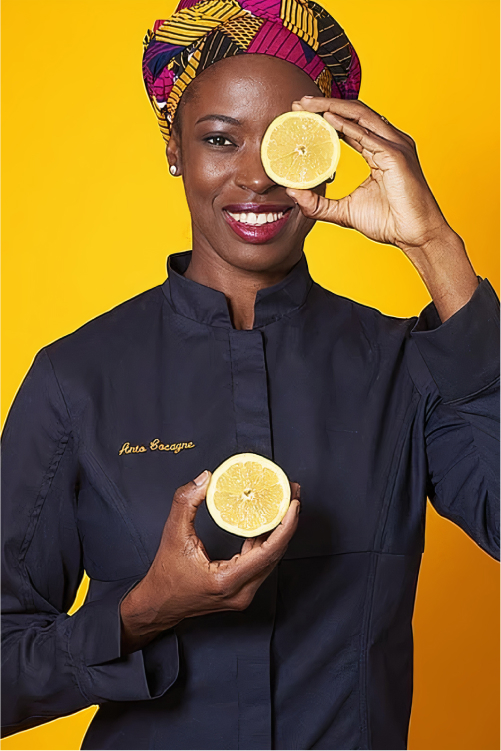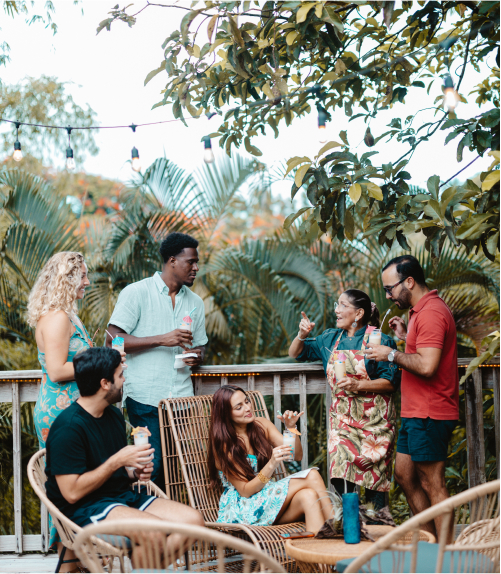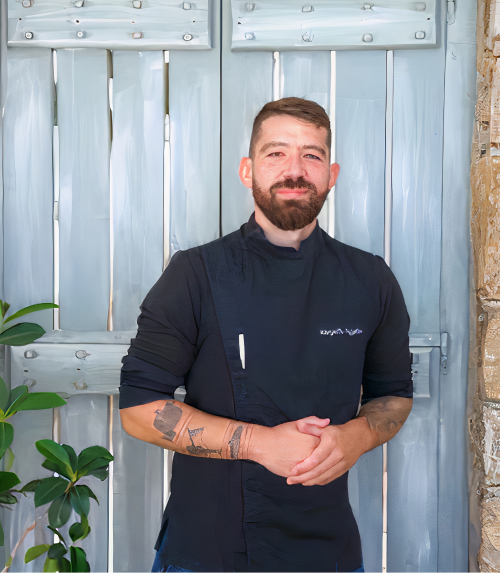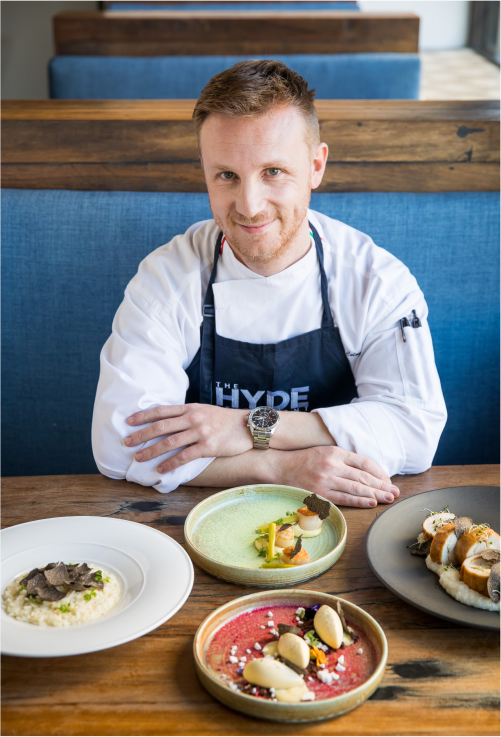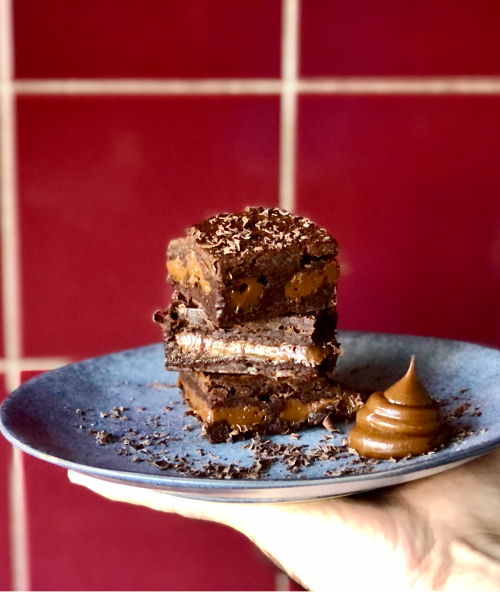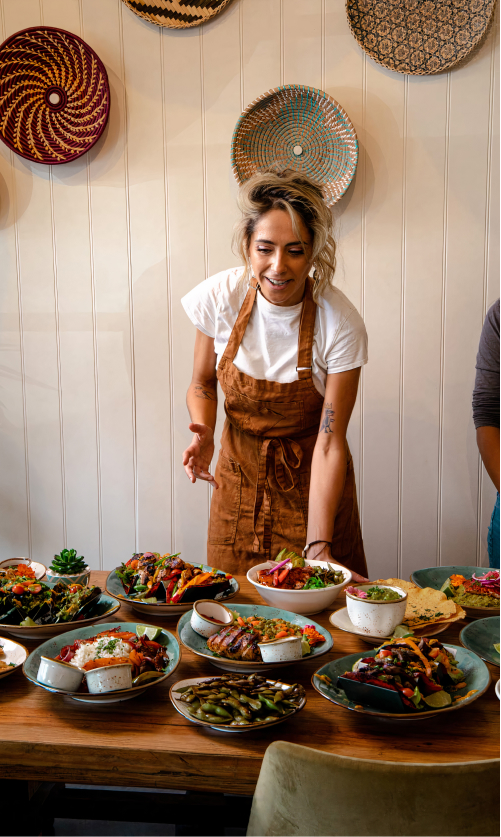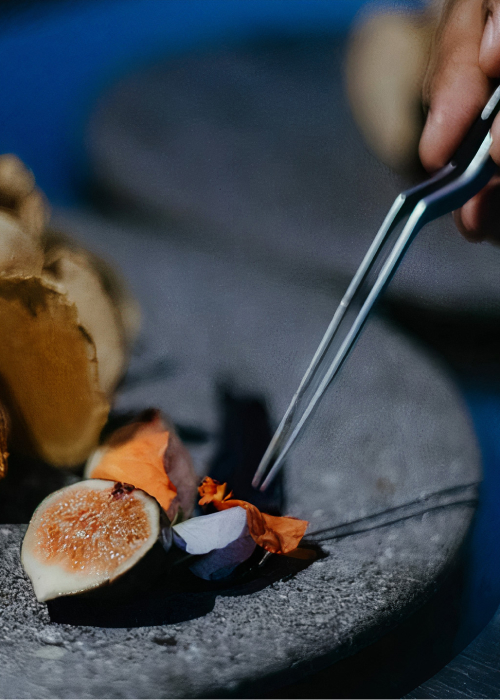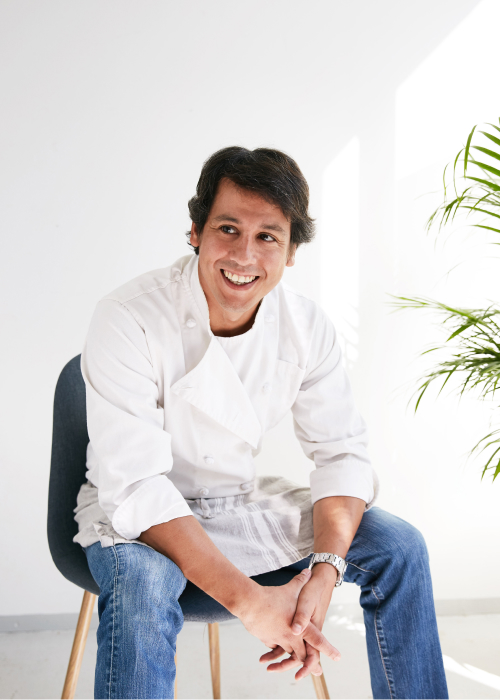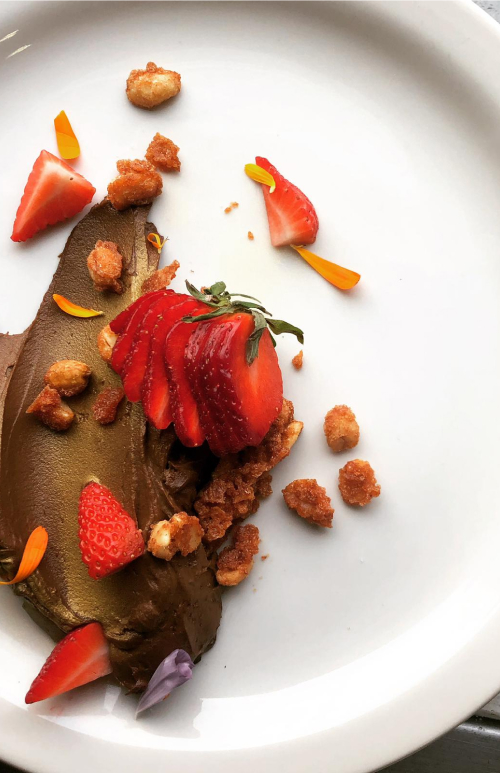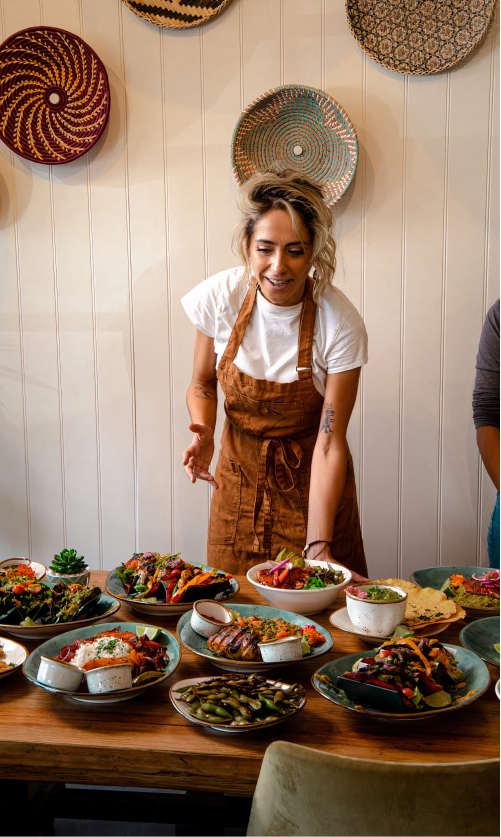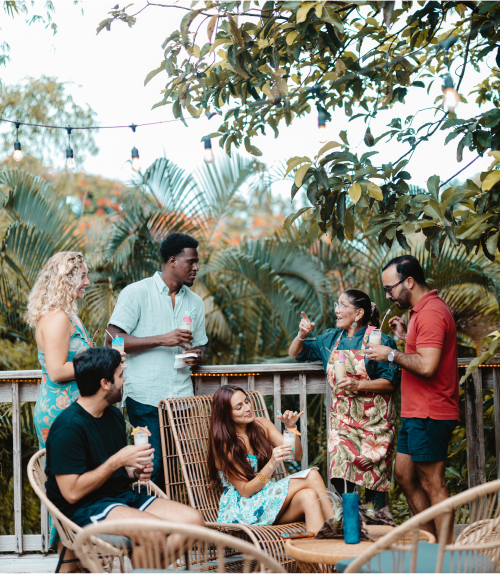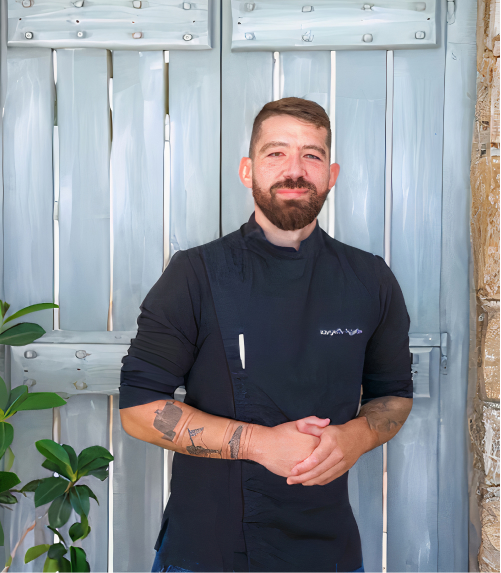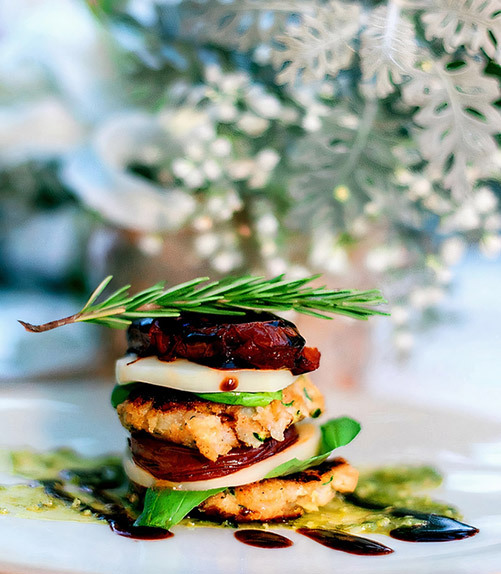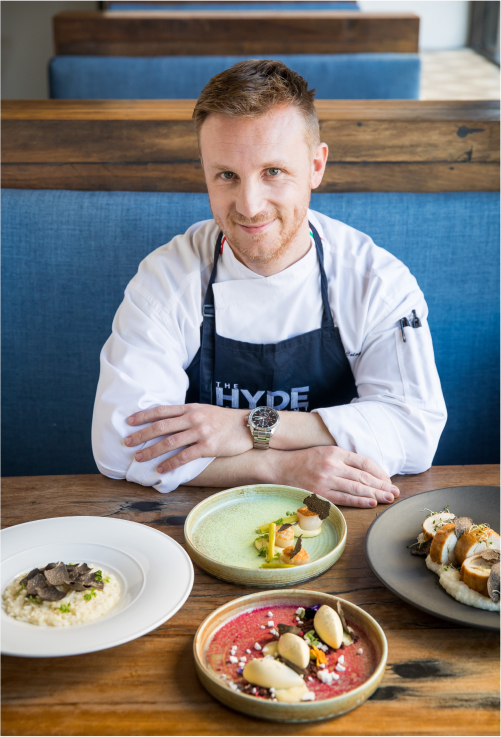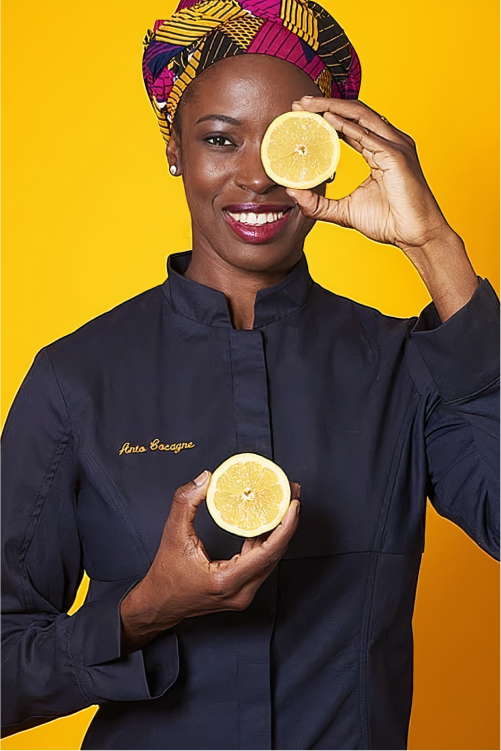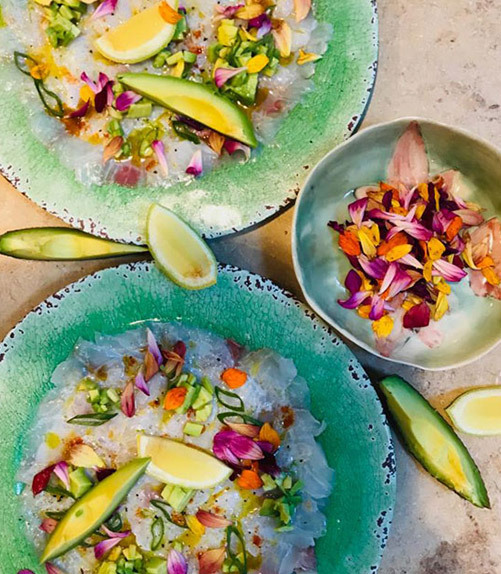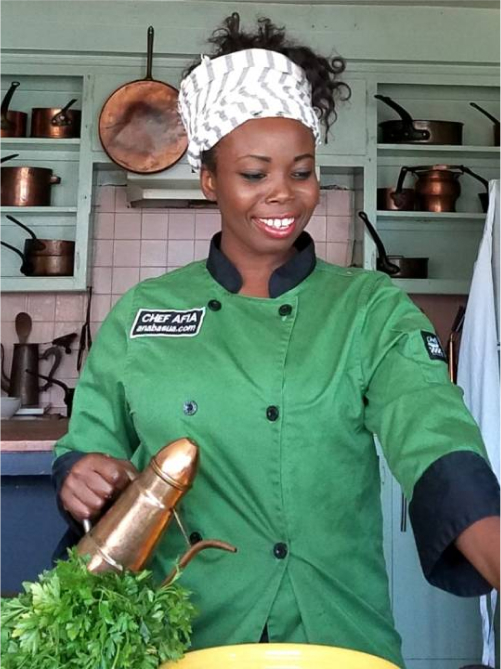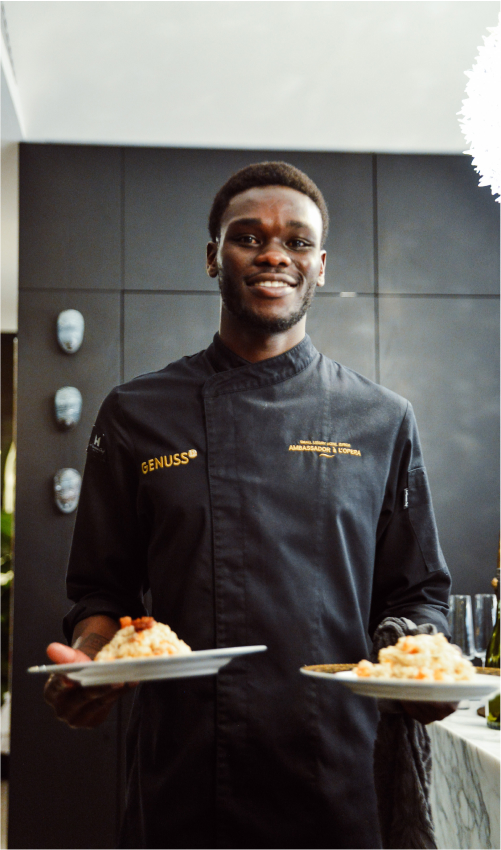 Enjoy the experience
There is no more intimate restaurant than your own home, where you can be at ease with the people you care for. Now, you can bring the magic of a fine dining restaurant to your table, through talented chefs who will tailor a menu to your cravings.
Turn your home into a restaurant and indulge yourself with a unique dining experience at home.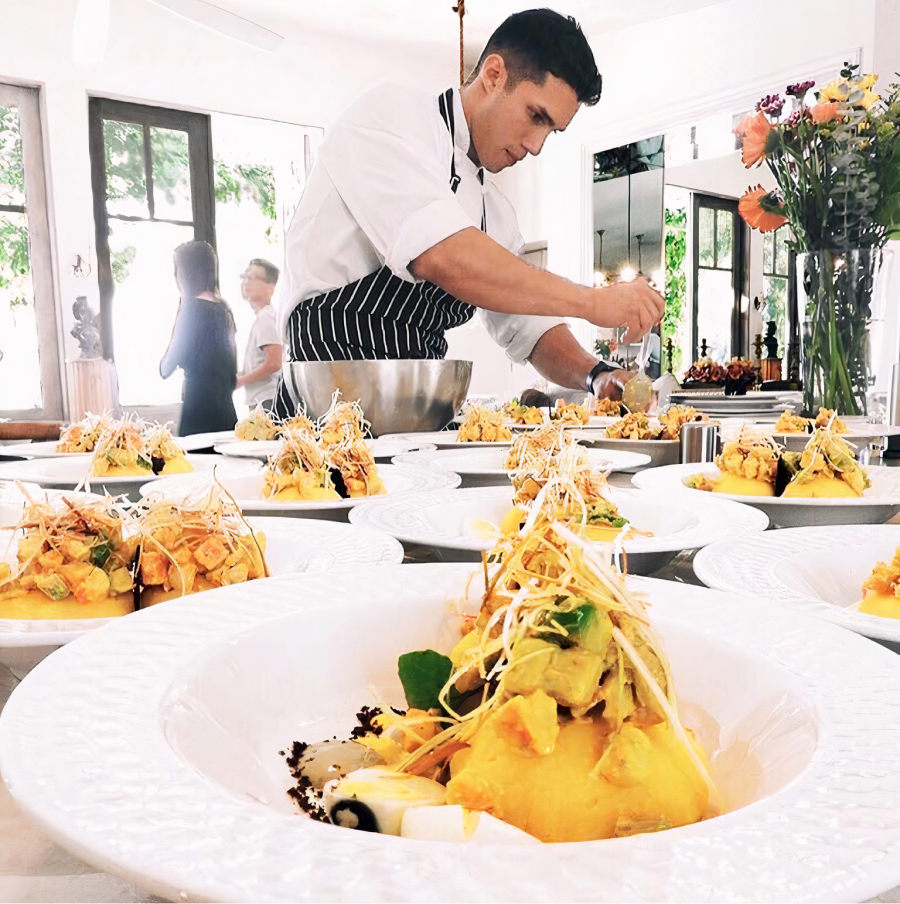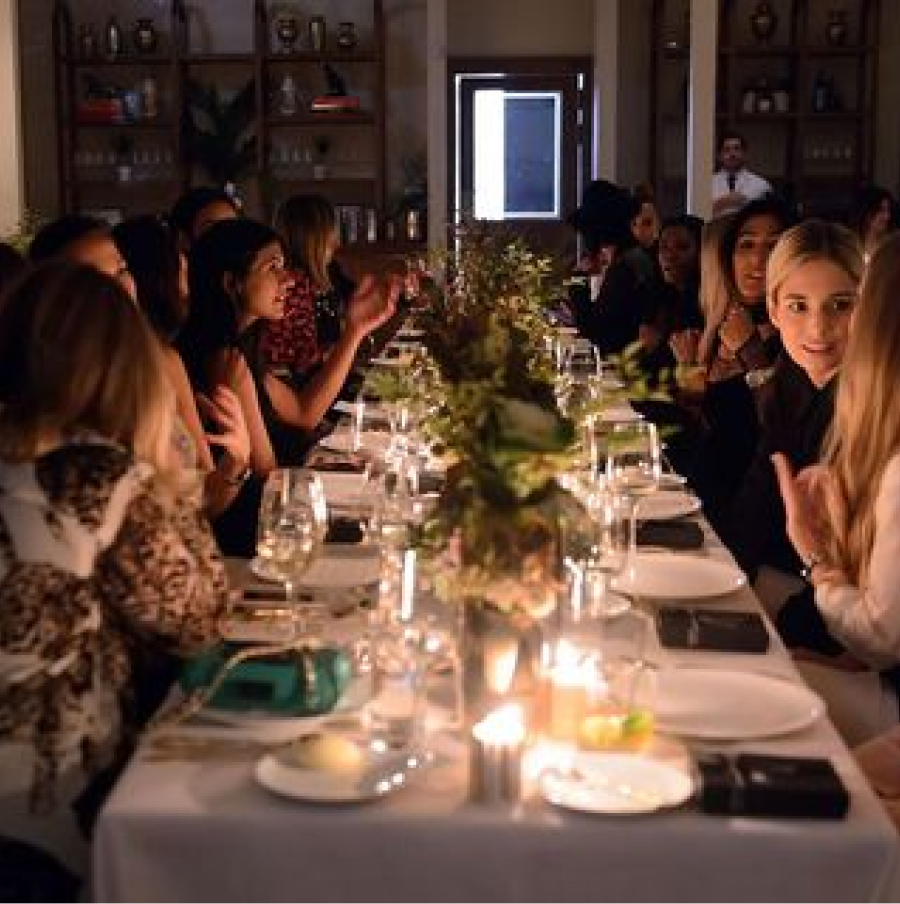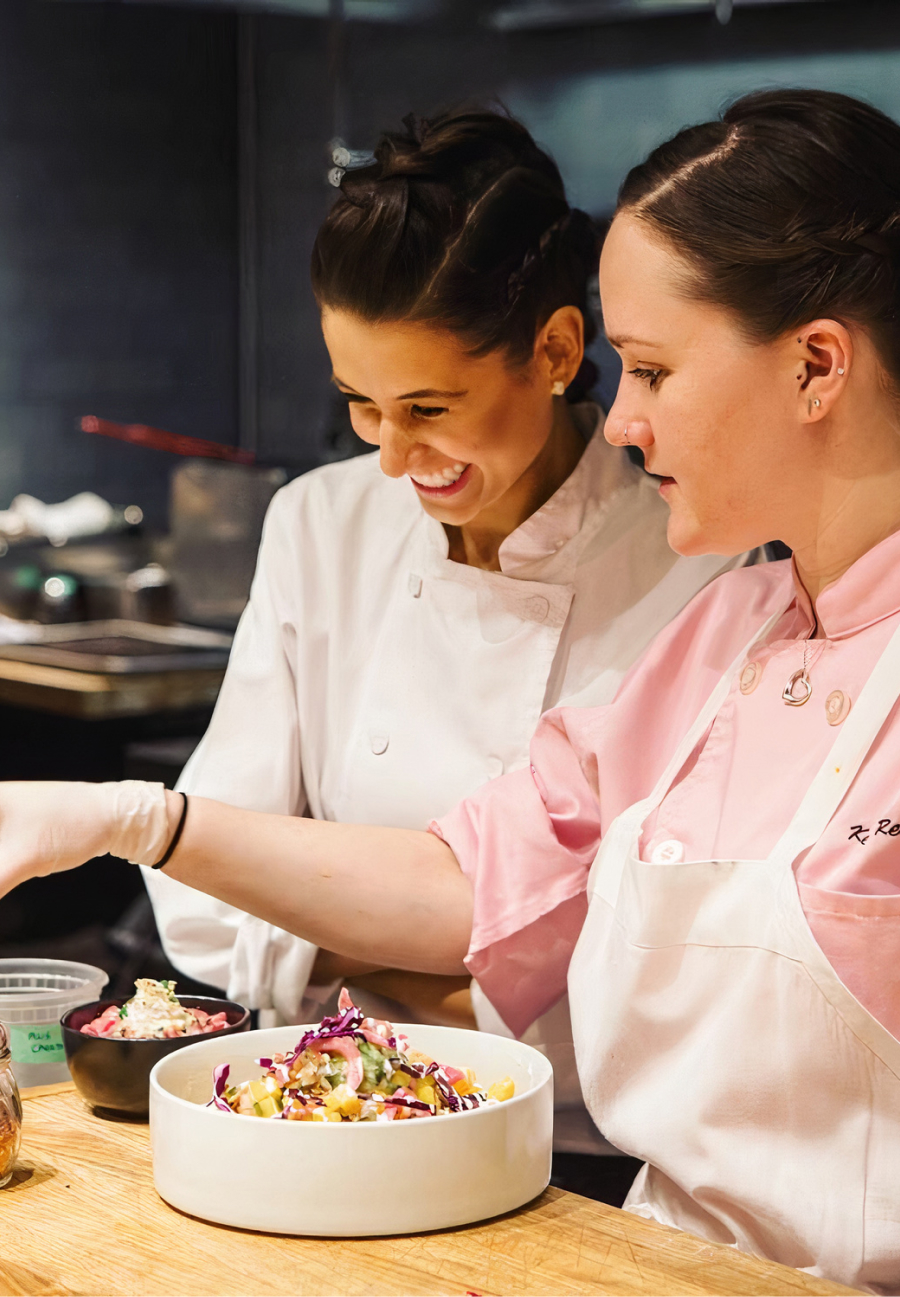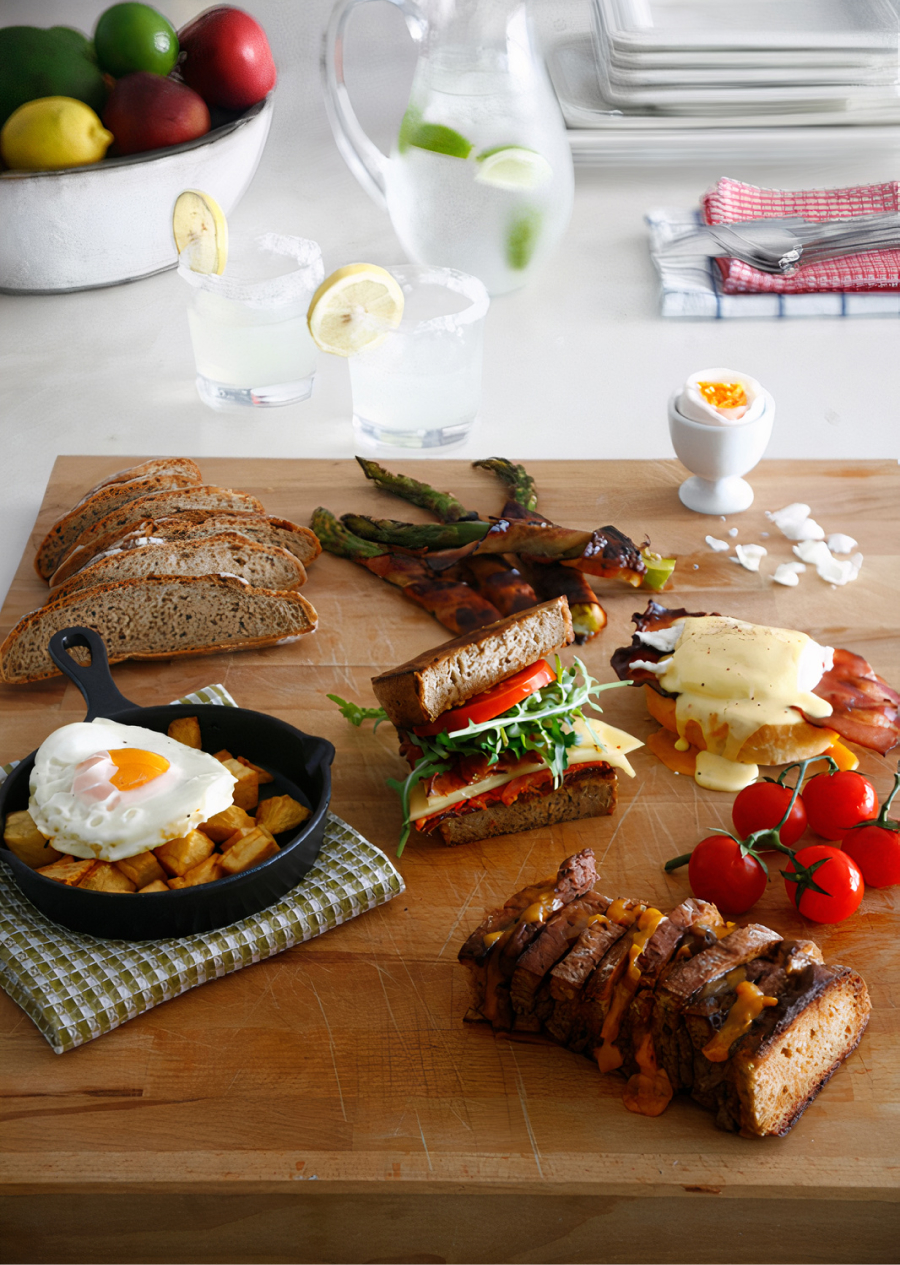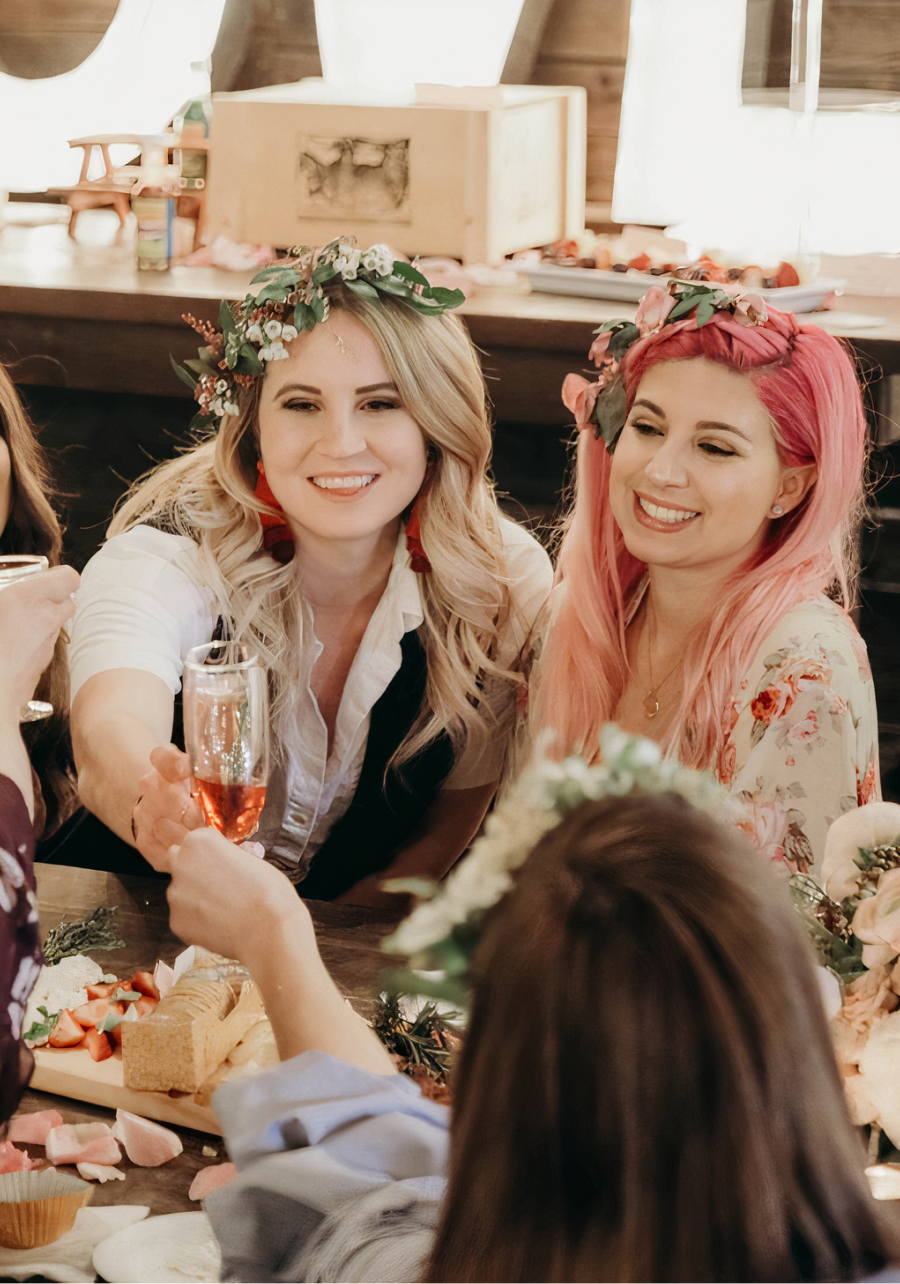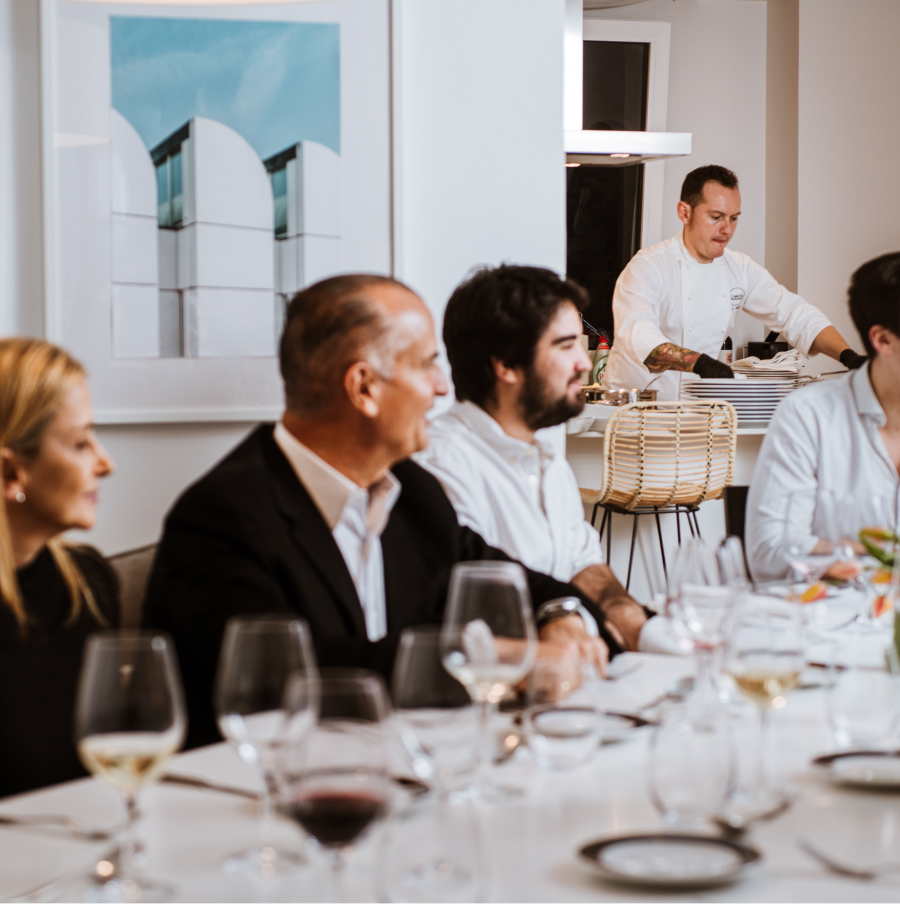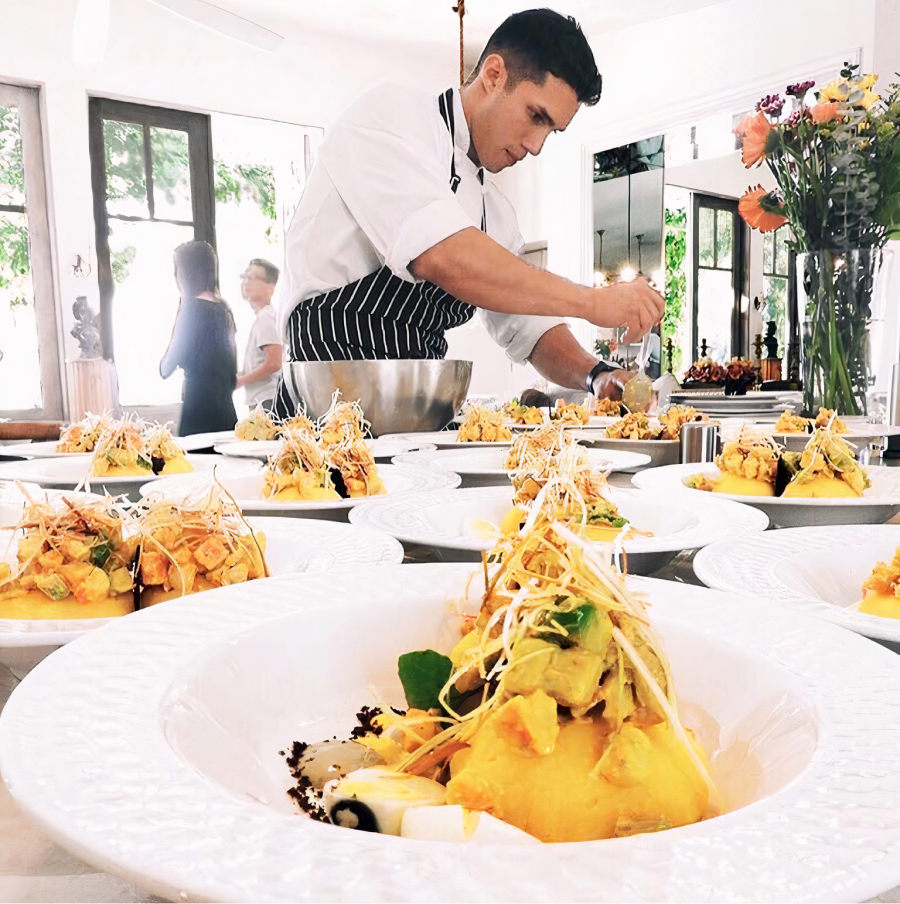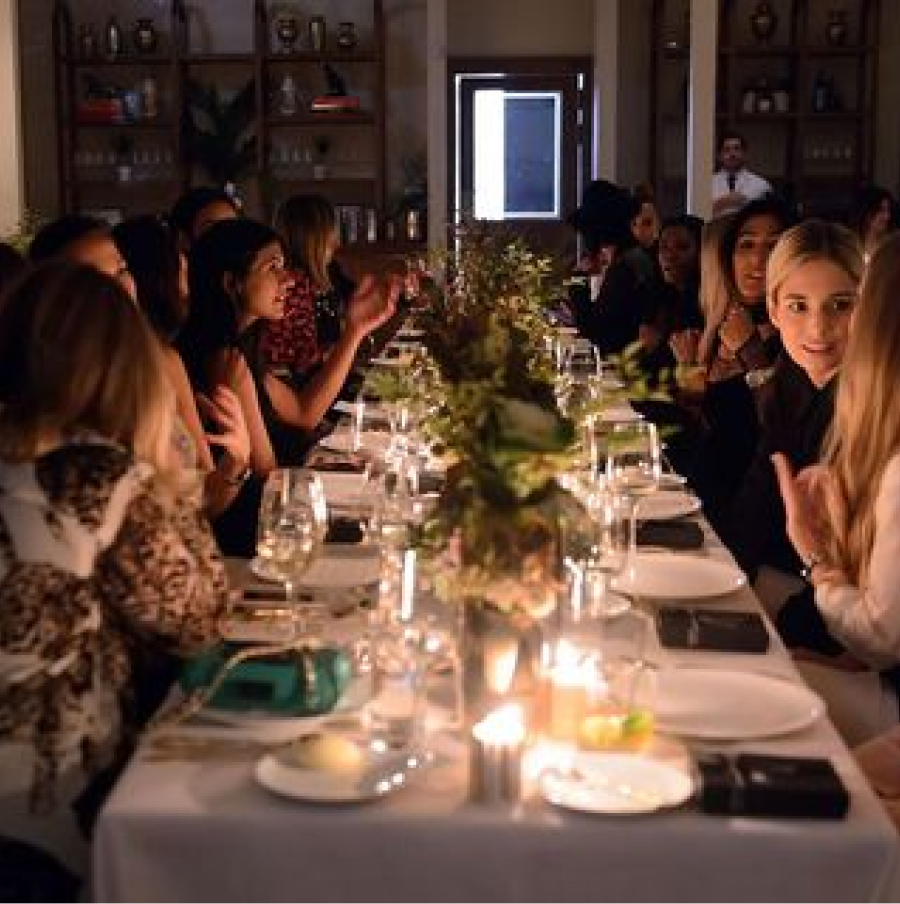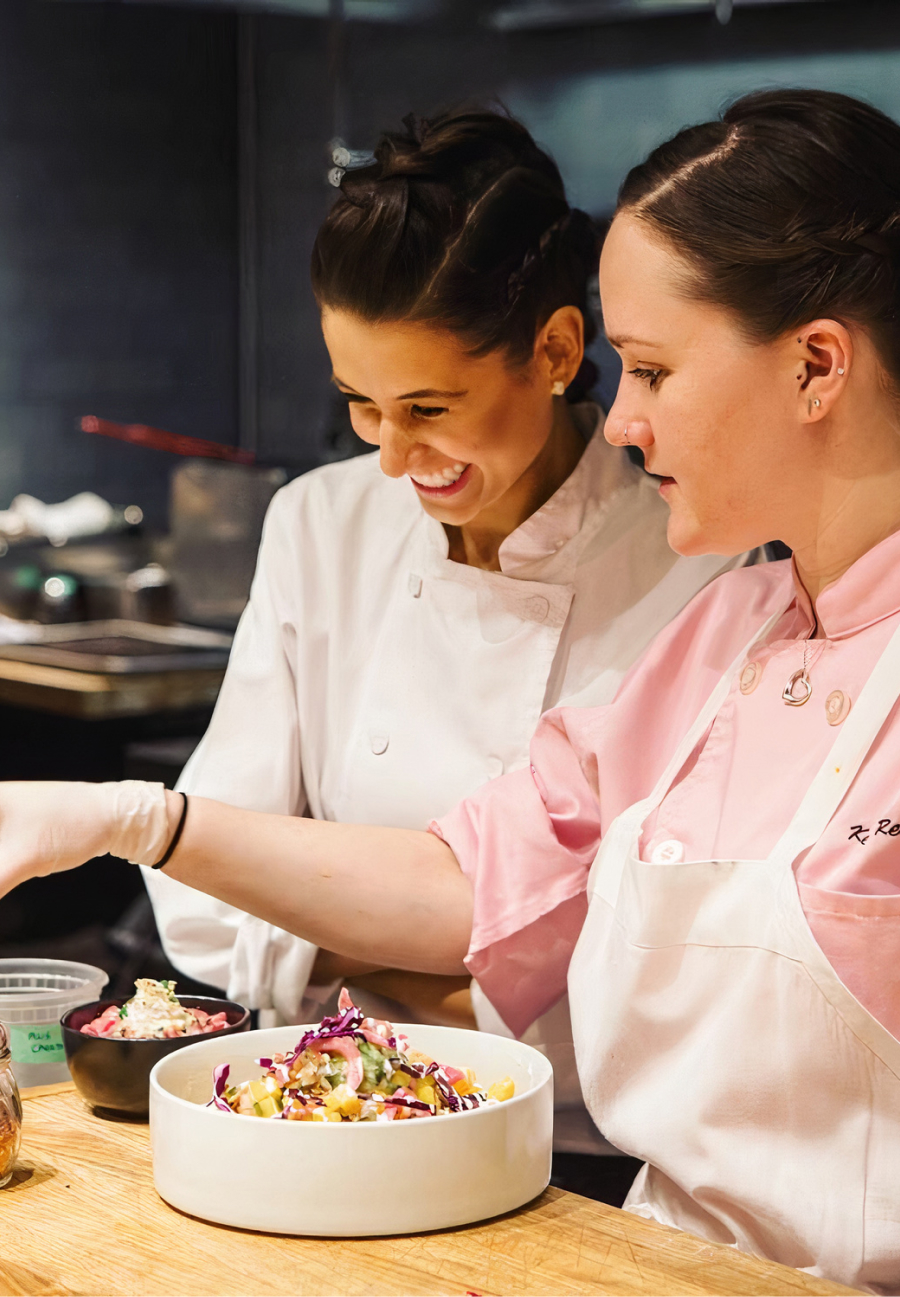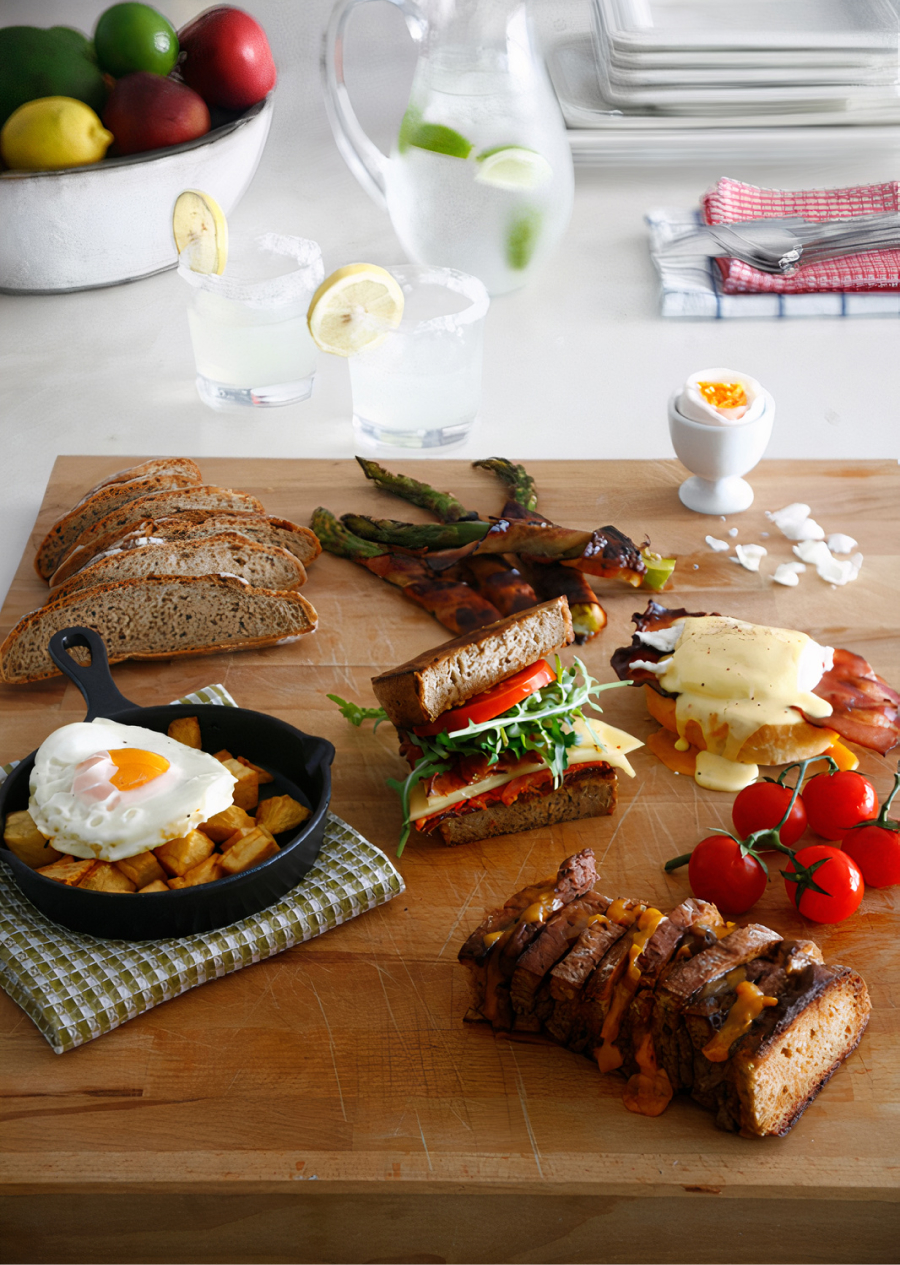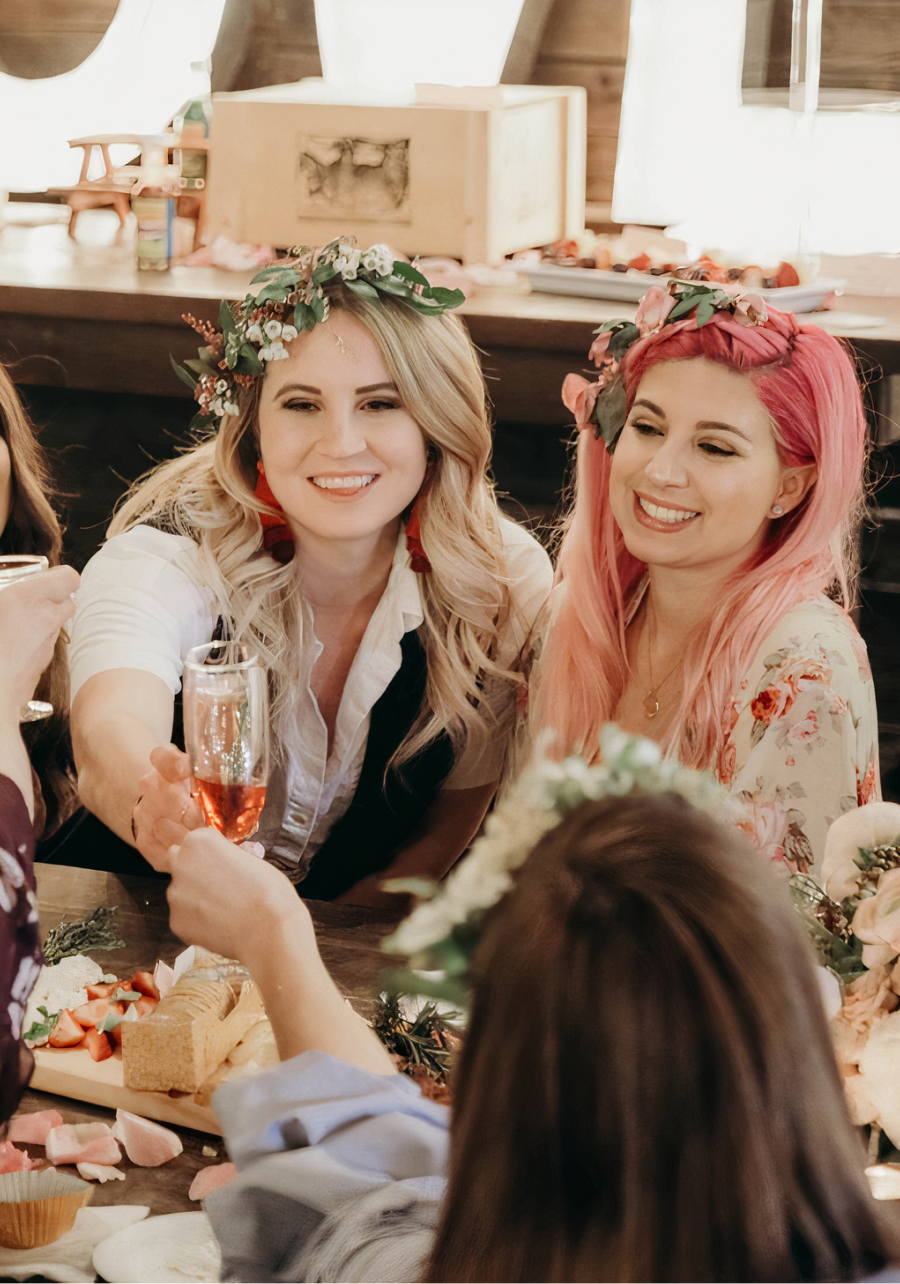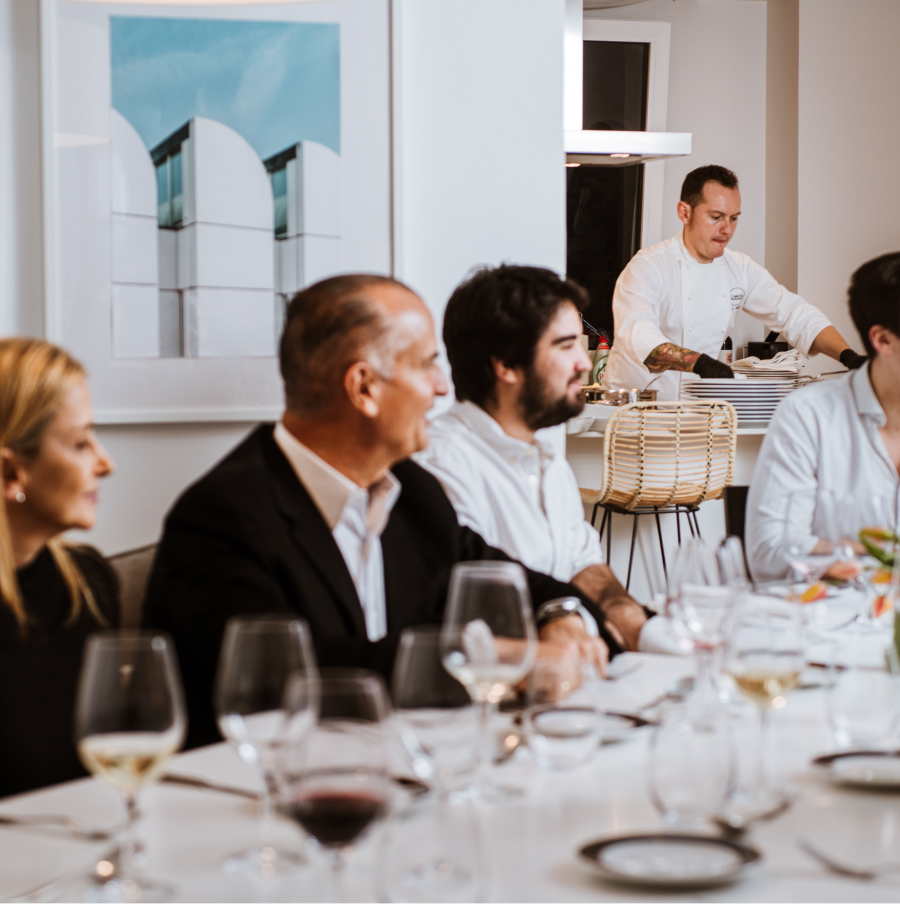 Personalize your request
Share with us the details of your dreamed meal, including type of cuisine, preferences and intolerances.
Receive menu proposals
Our chefs will design menus based solely on your wants and needs.
Get chatty with your chefs
Dont be shy to exchange some messages with your chefs until your perfect menu is ready!
Book your experience
Once you are happy with your choice, submit your payment to secure your experience.
Enjoy!
All there is left to do is counting down the days till your culinary experience begins!
Find your chef
Customize your request and start talking with your chefs.
Top private chefs
We've curated the largest chefs portfolio worldwide, so you can have access to talented chefs with a passion for food and hospitality.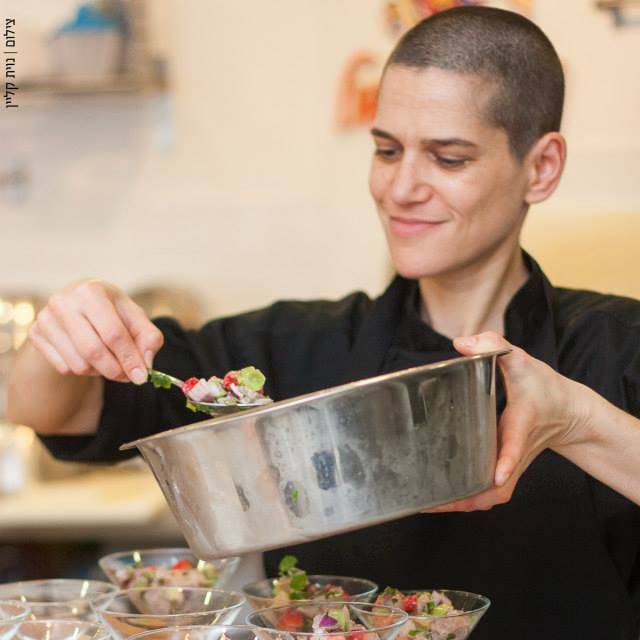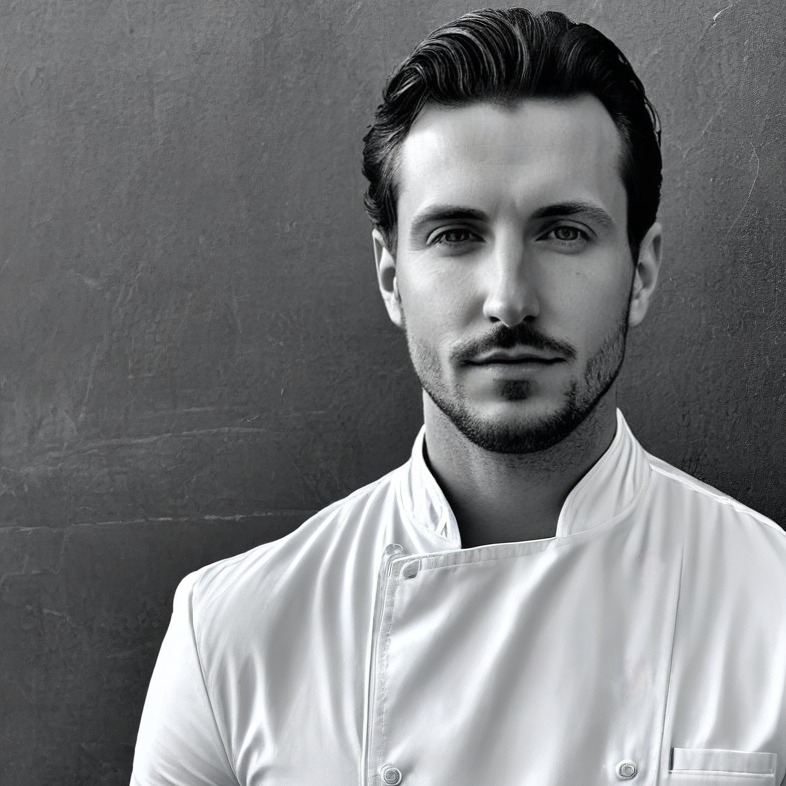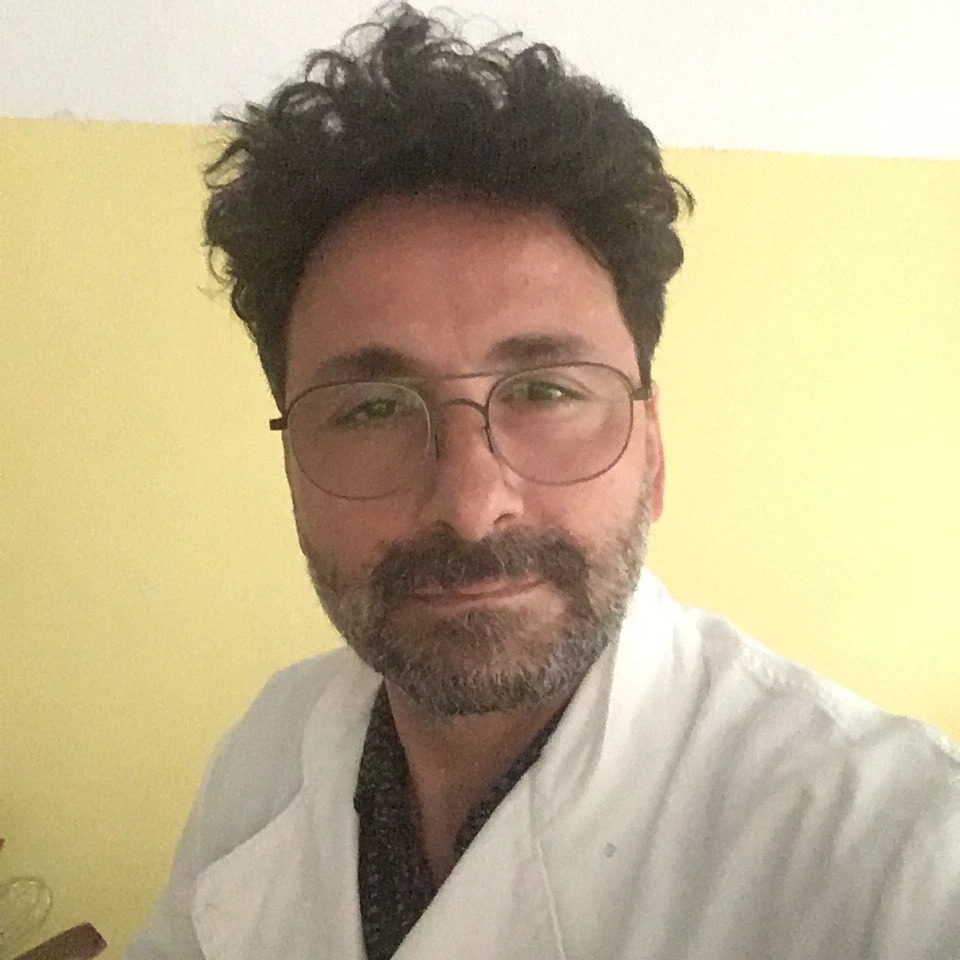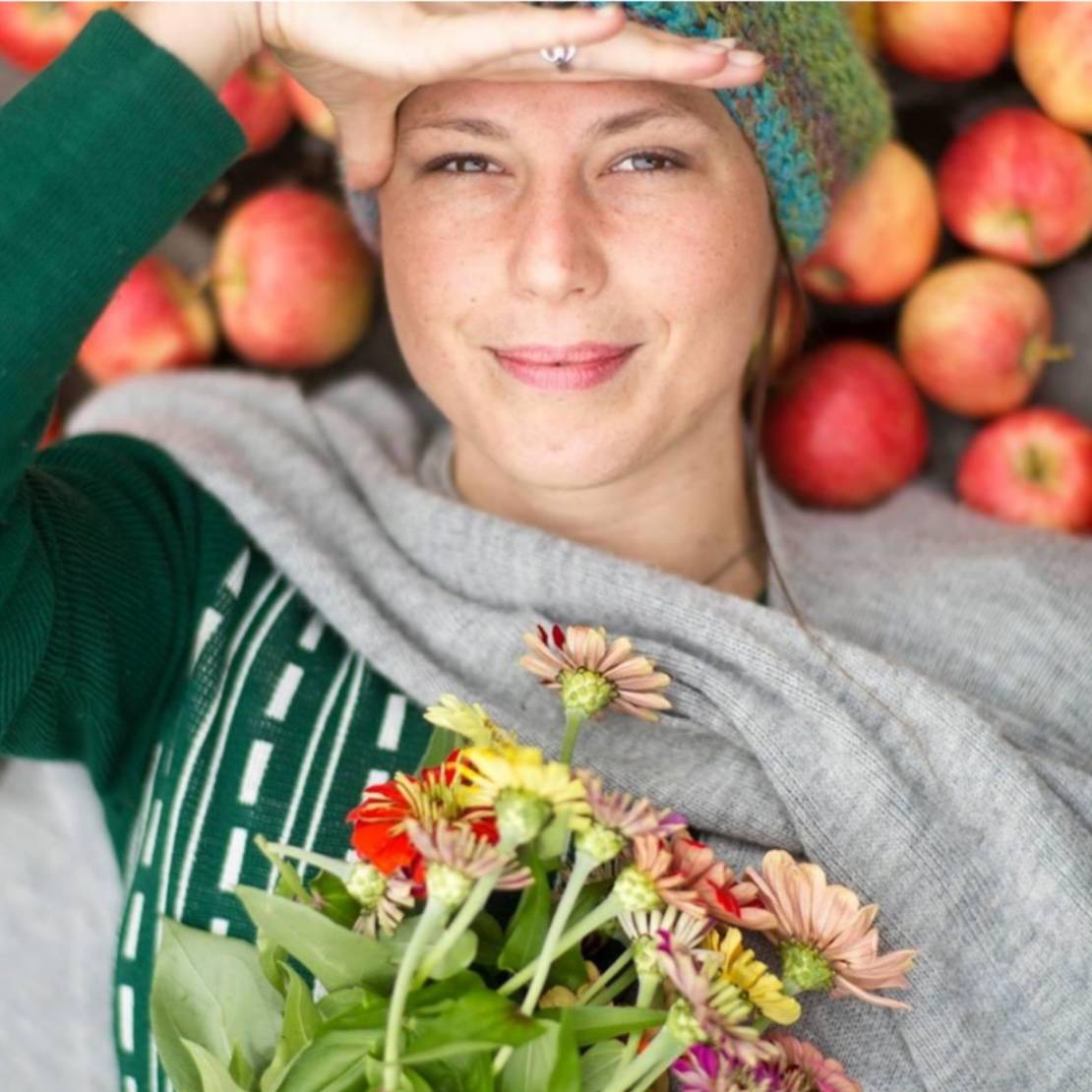 Melanie Lotos Göbl
Berlin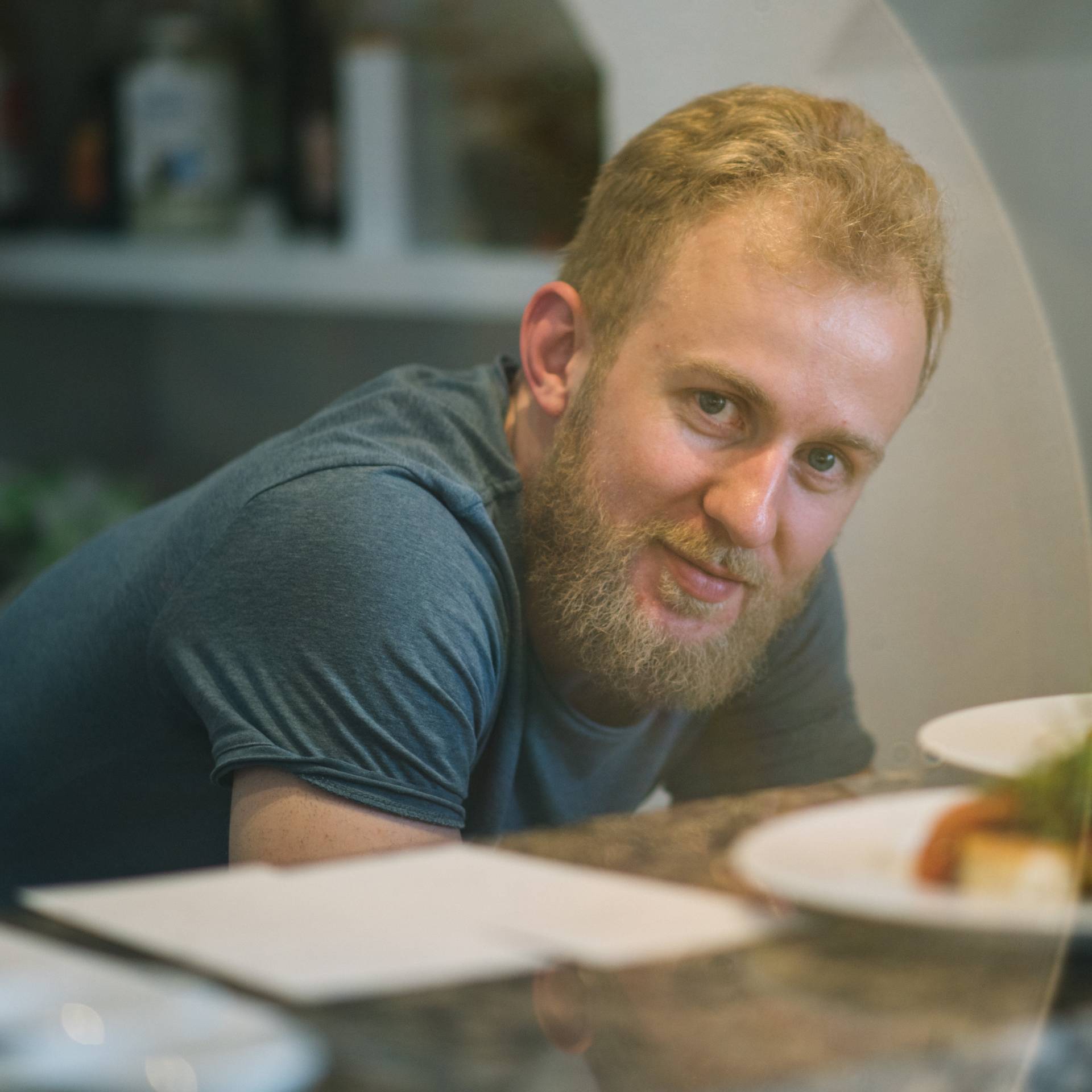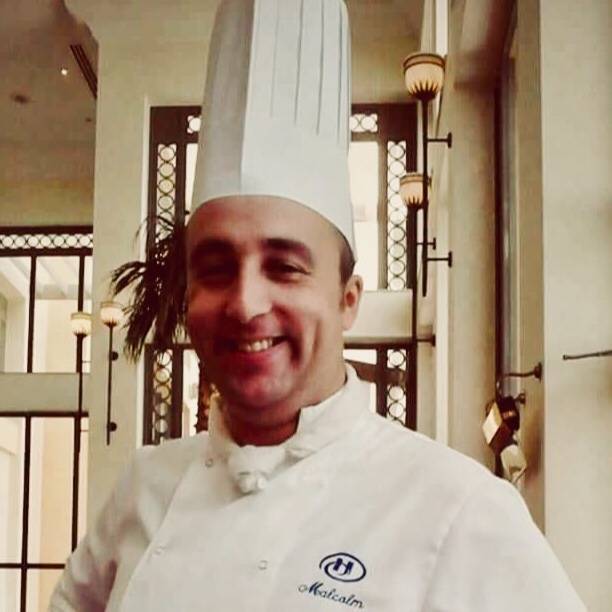 Malcolm Ellul
Frankfurt am Main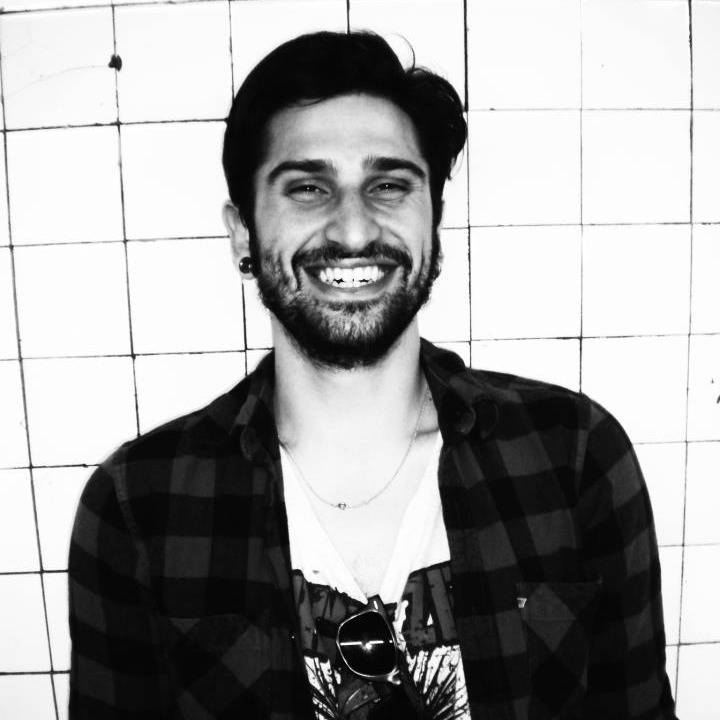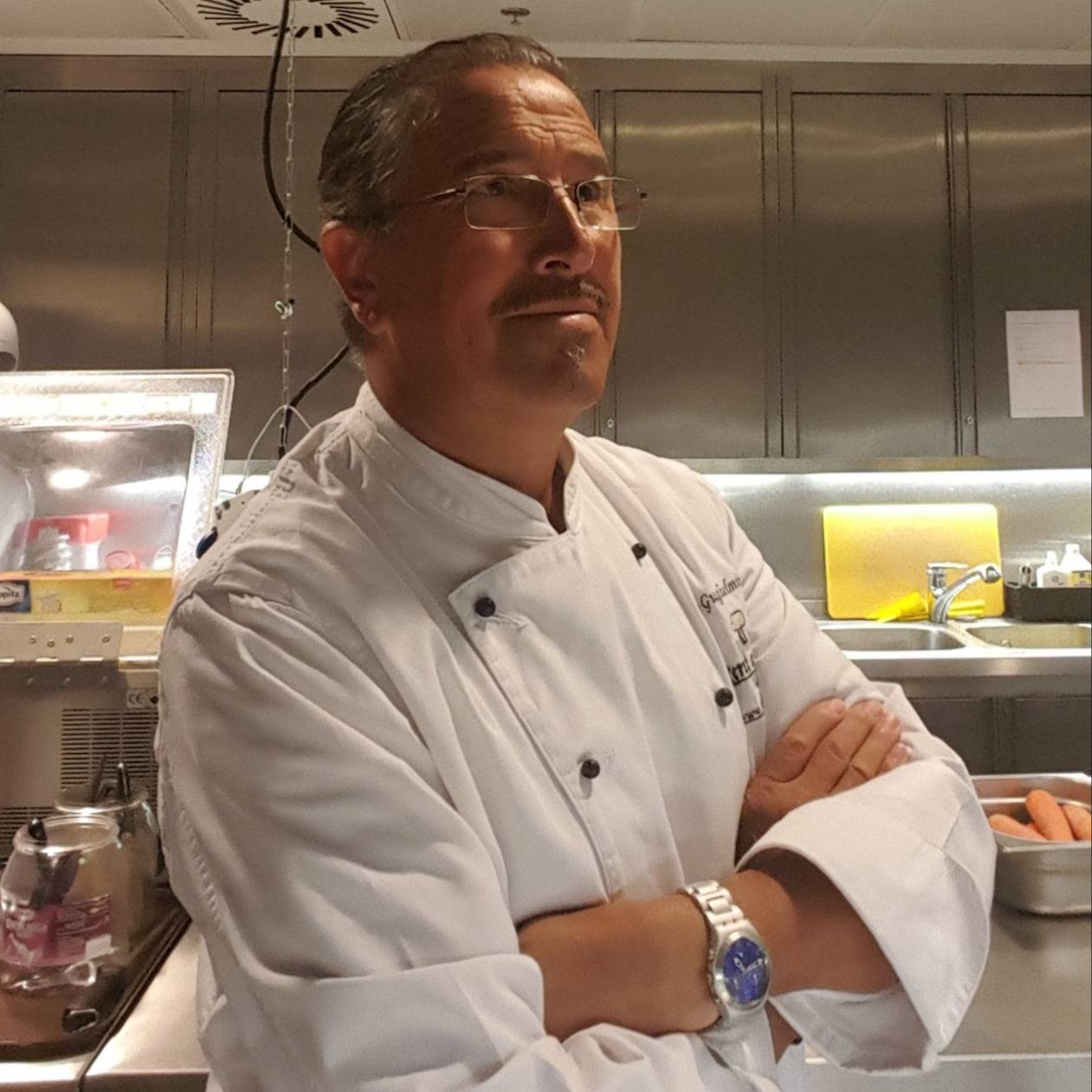 Tito Guglielminetti
Berlin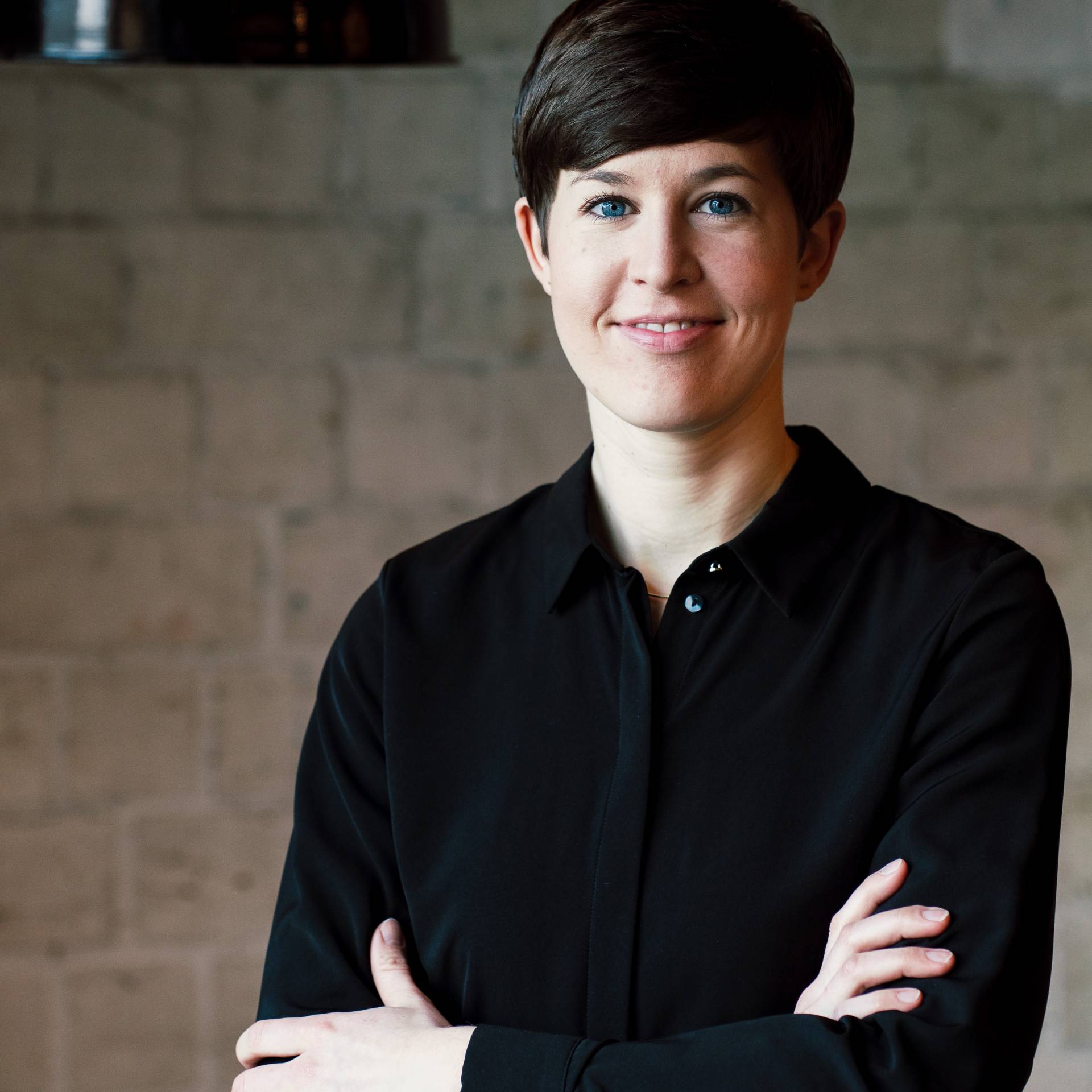 Michael Patterson
Übach-Palenberg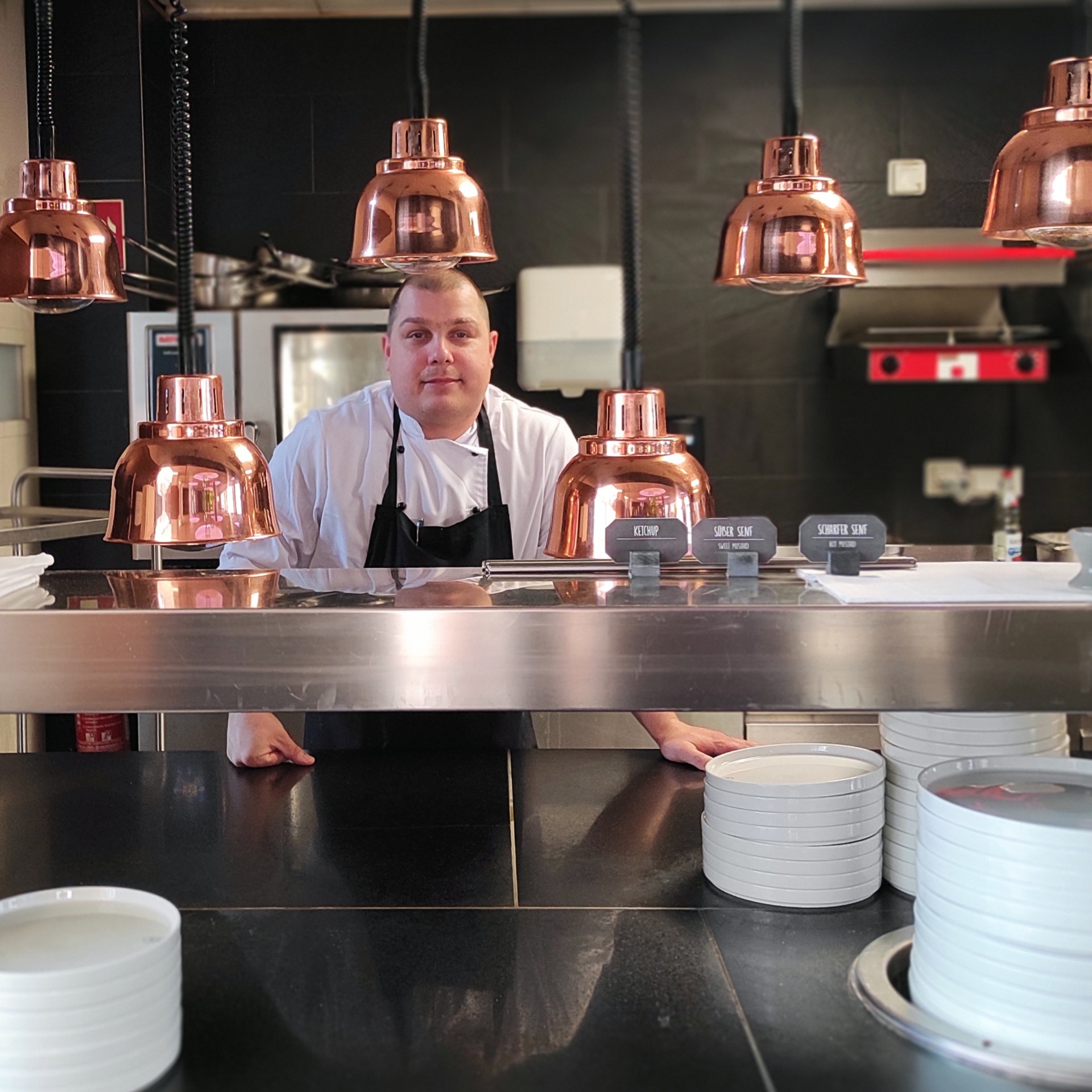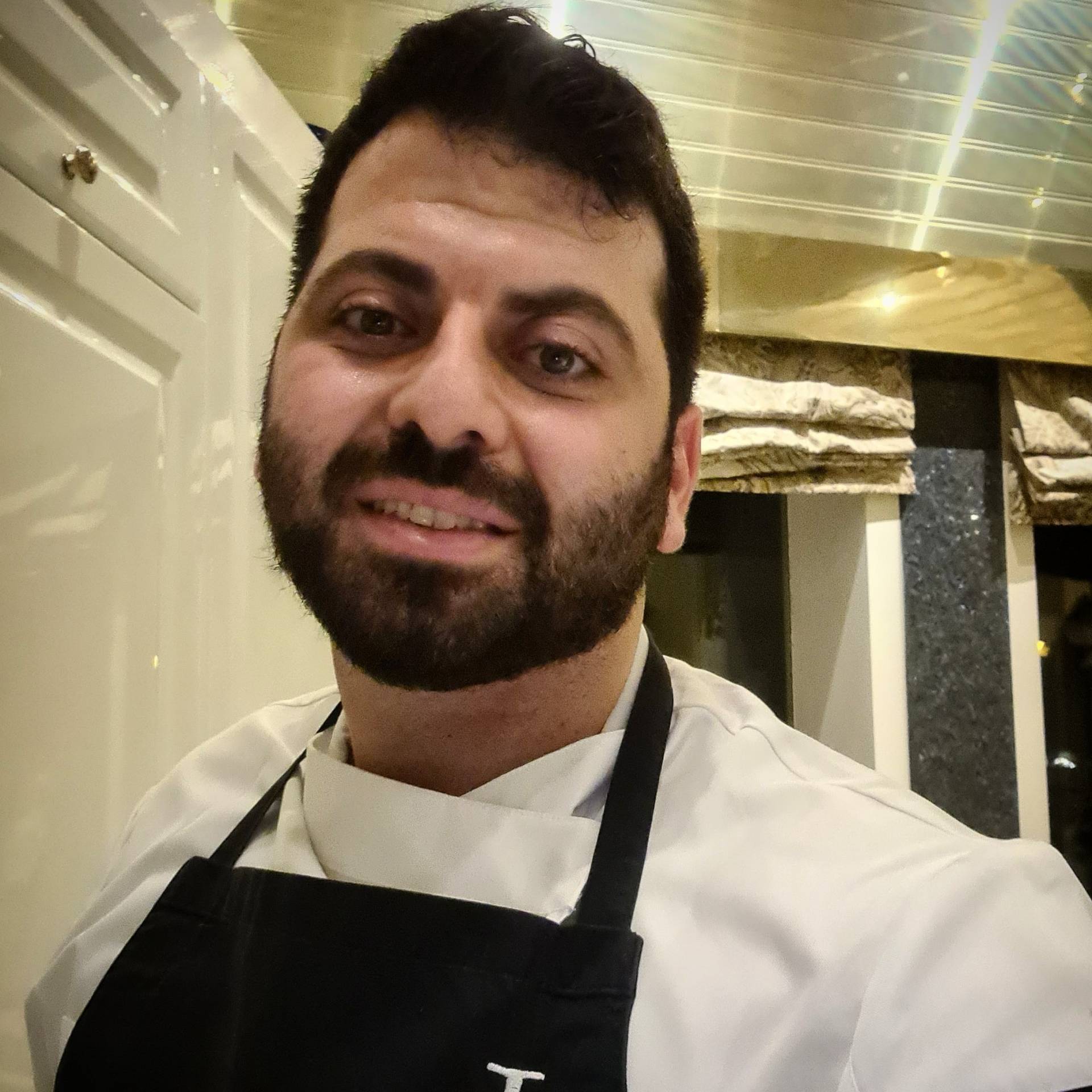 Christakis Charalampidis
Düsseldorf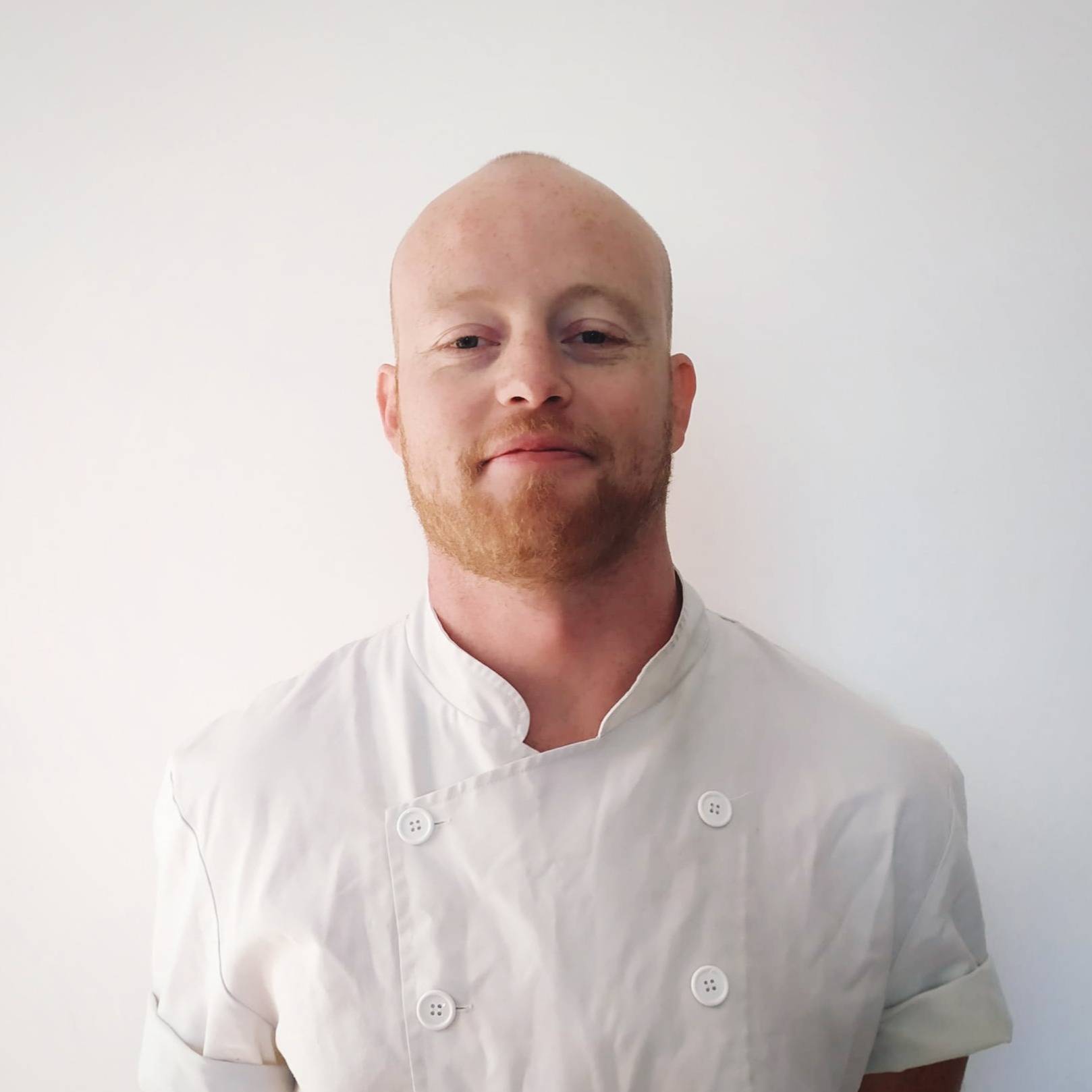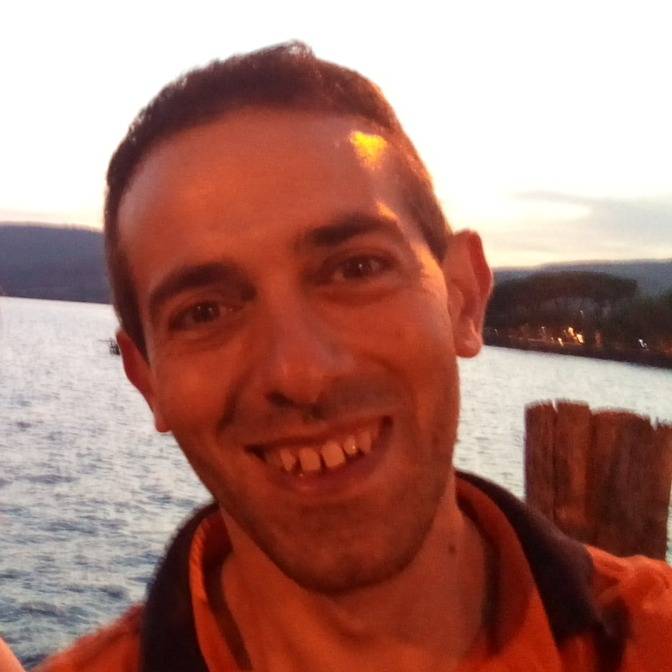 Alessandro Marini
Bad Vilbel
Priscila Fiorini
Stuttgart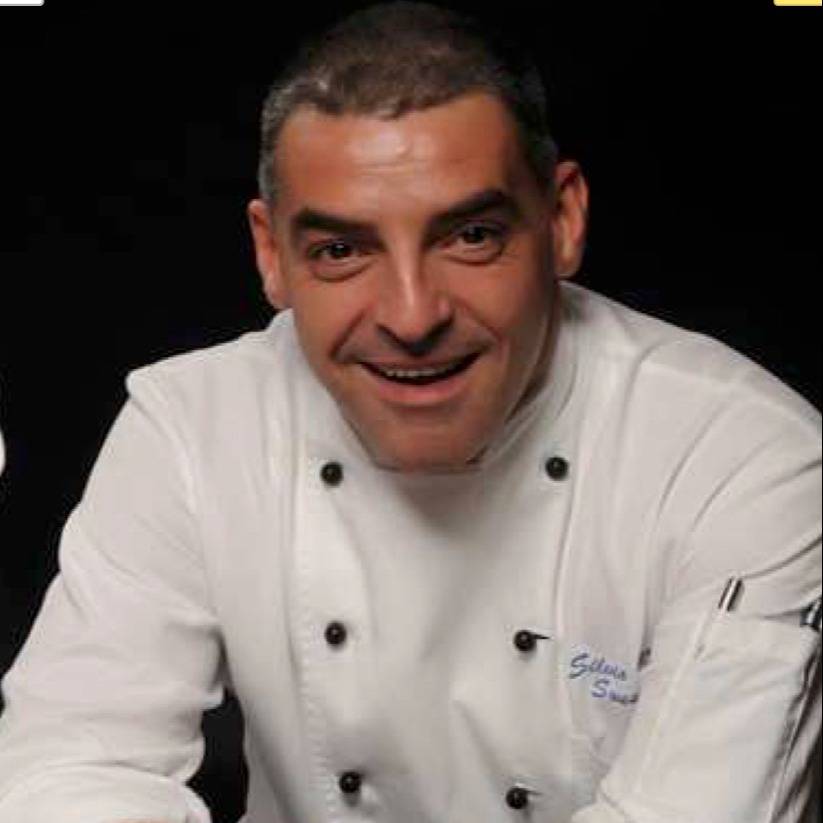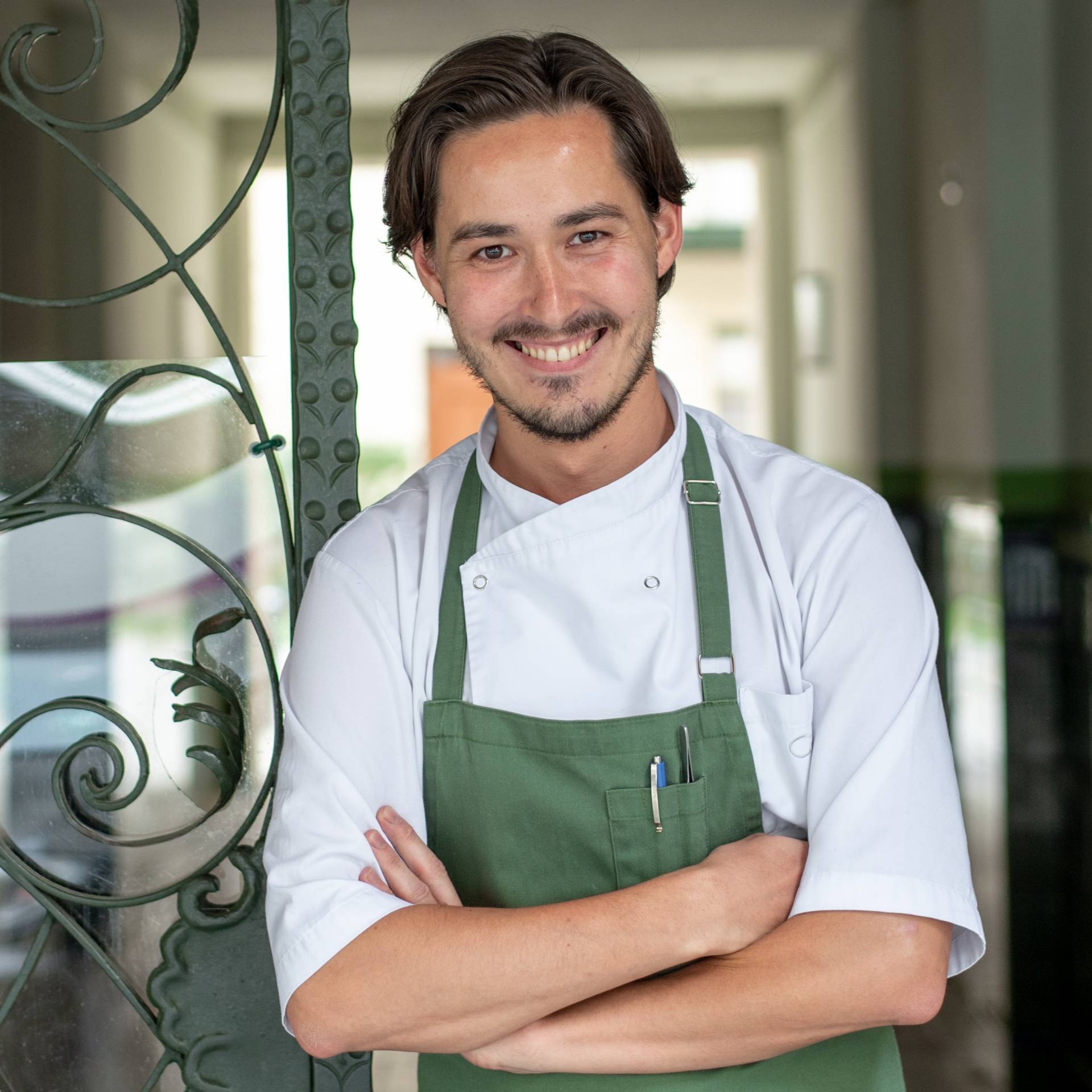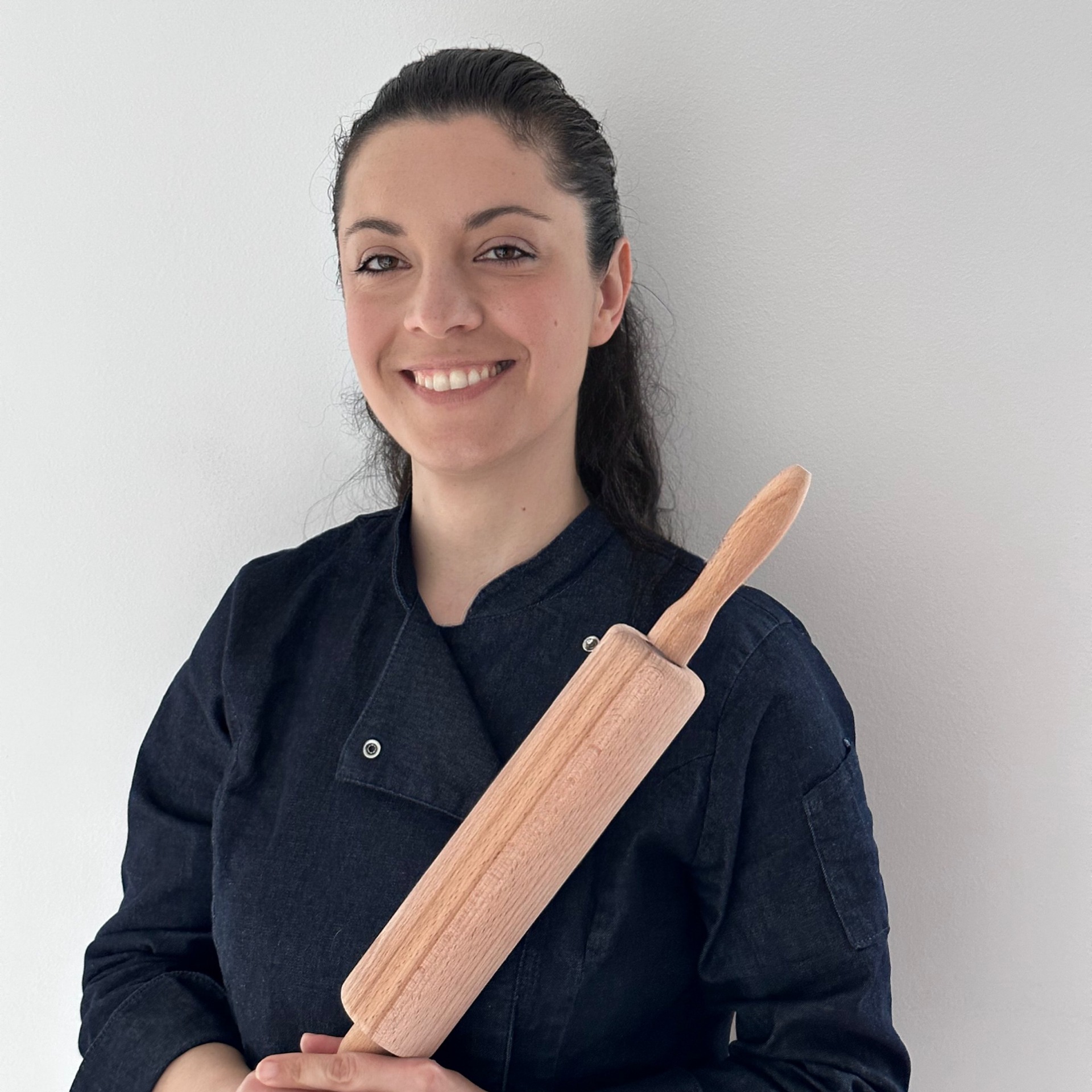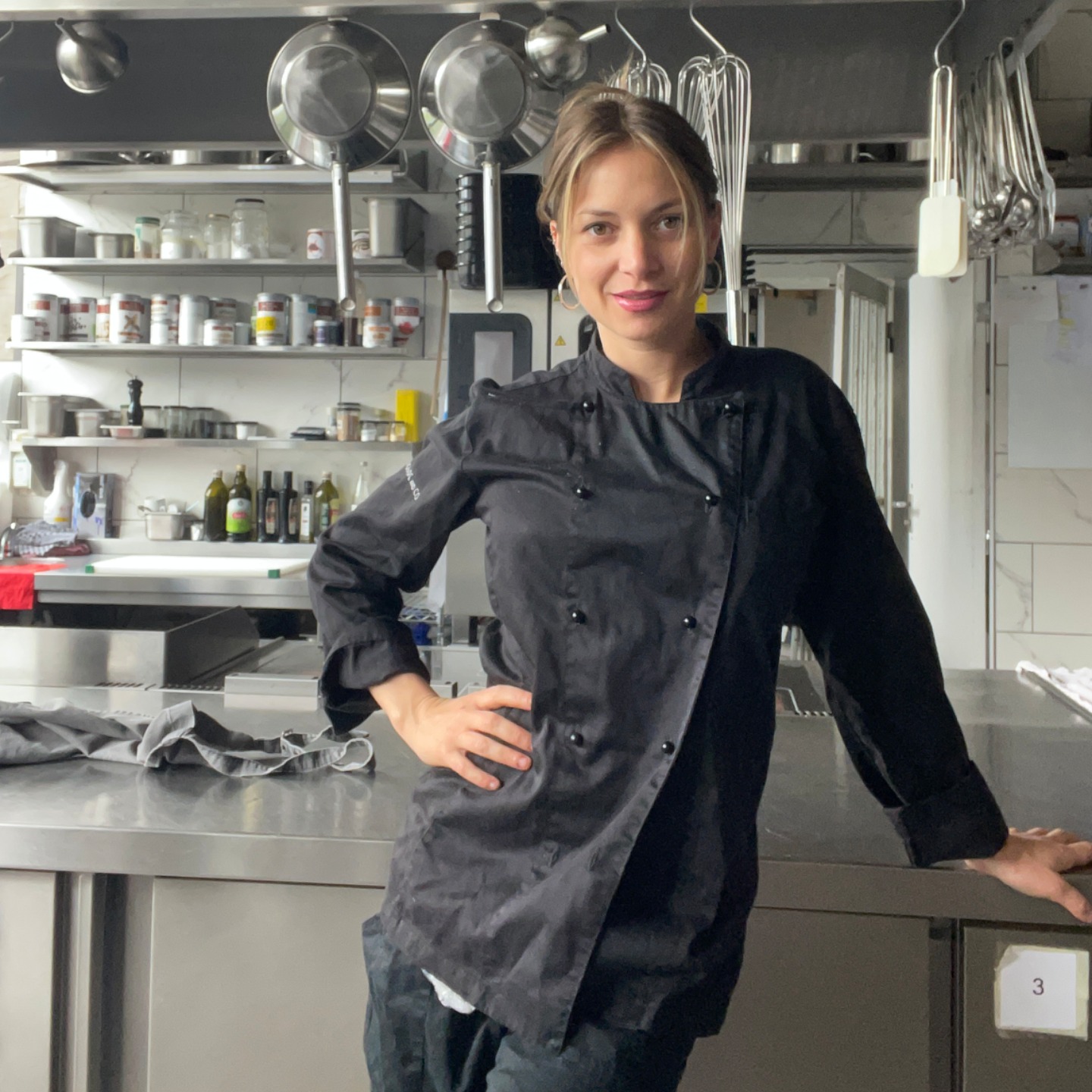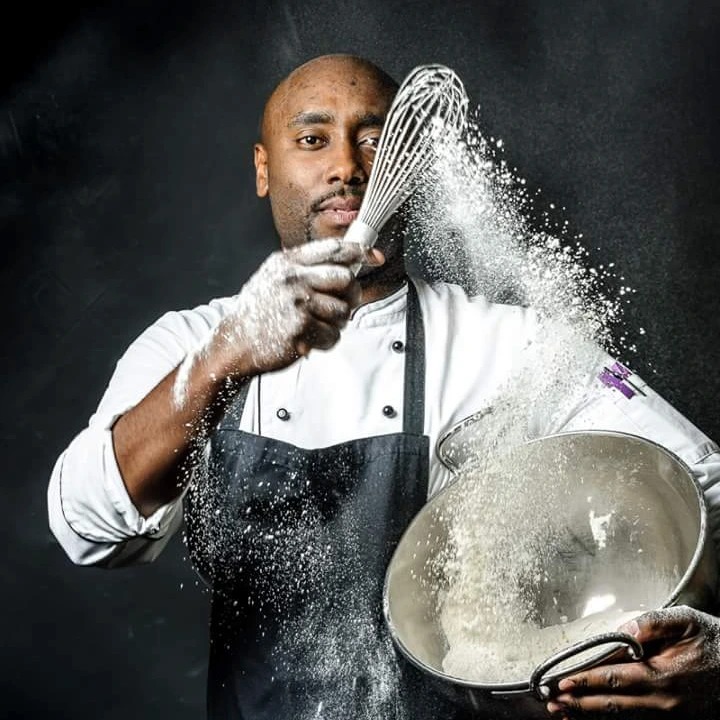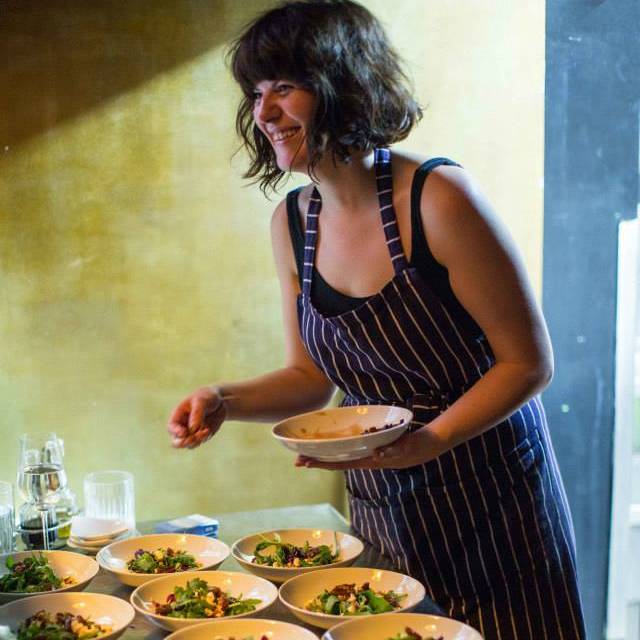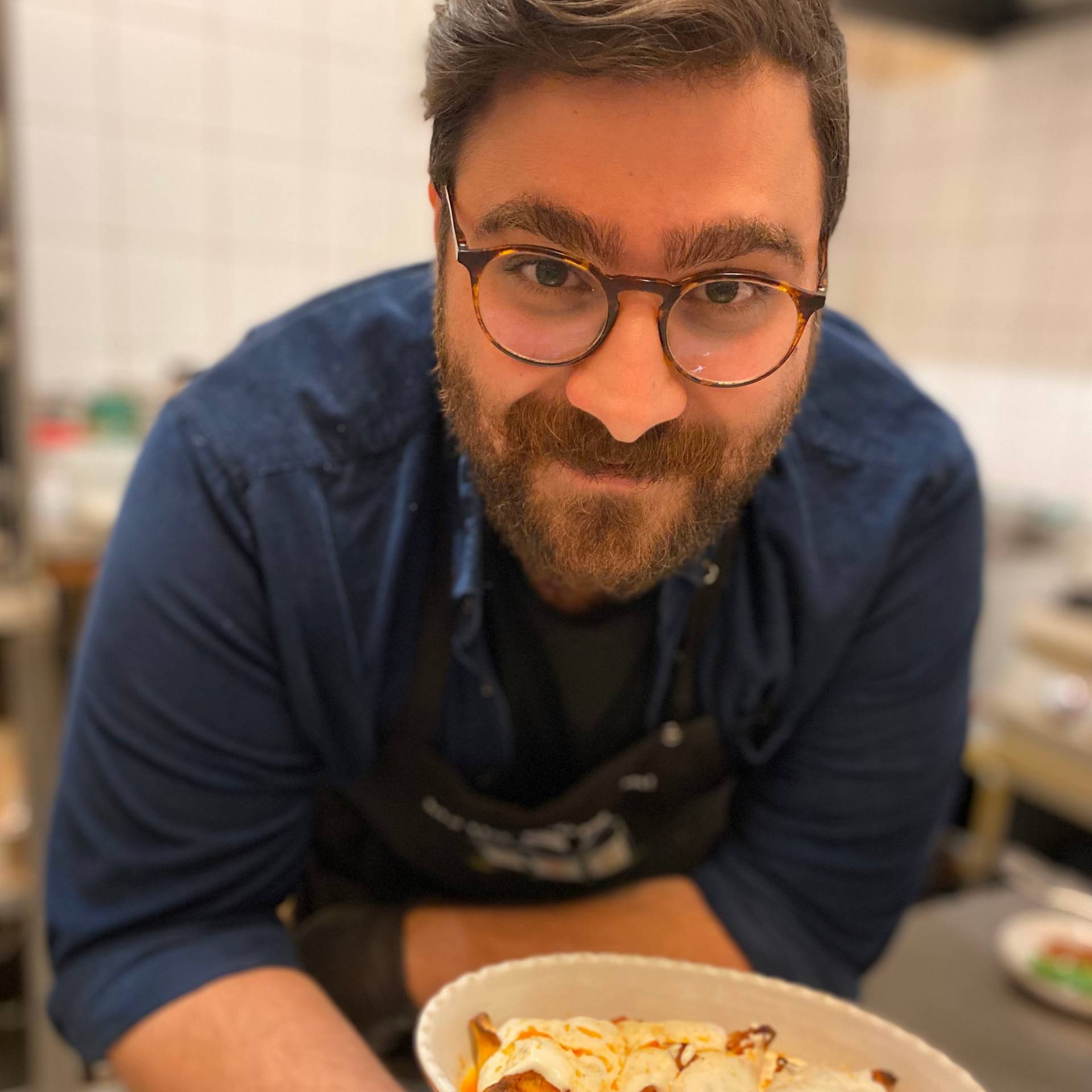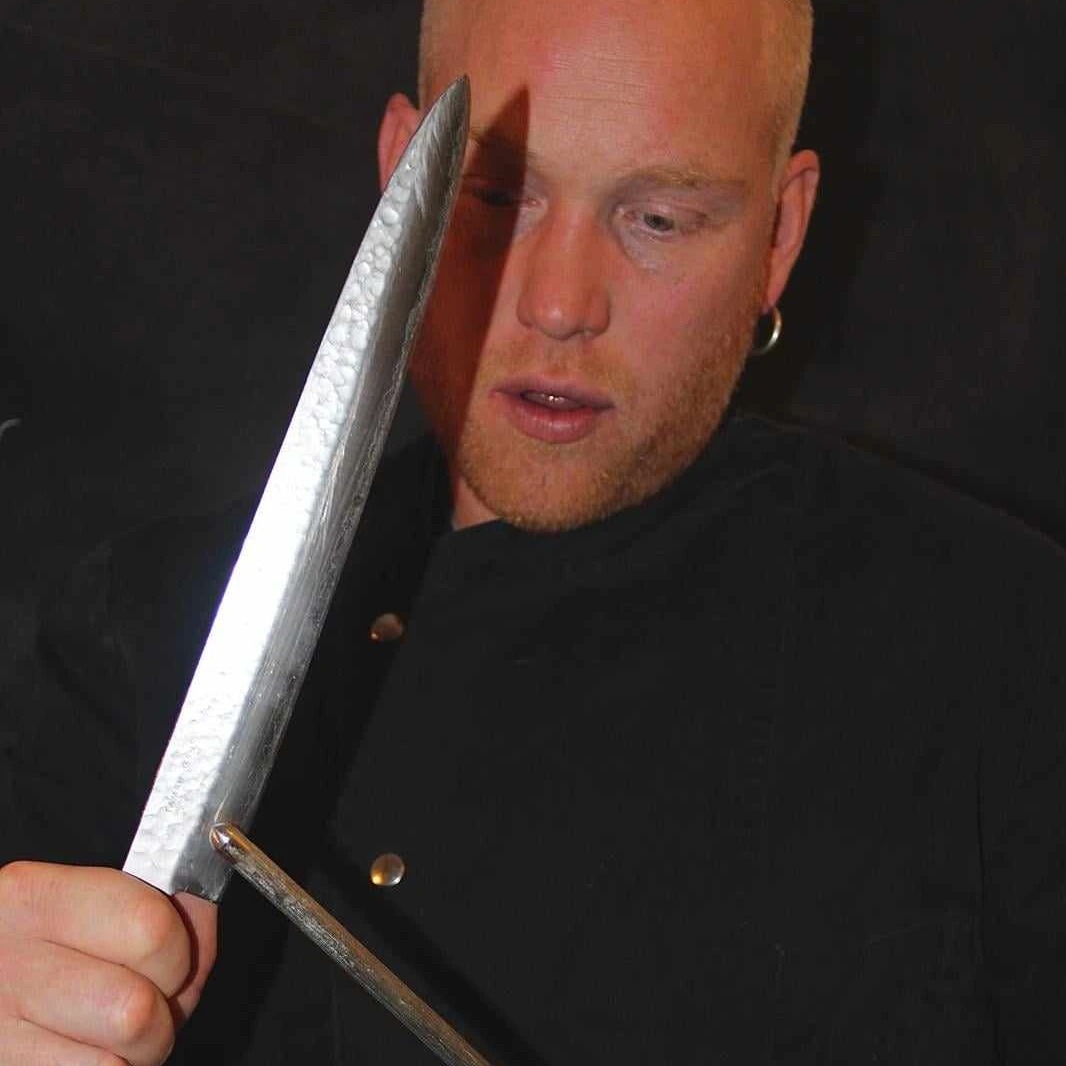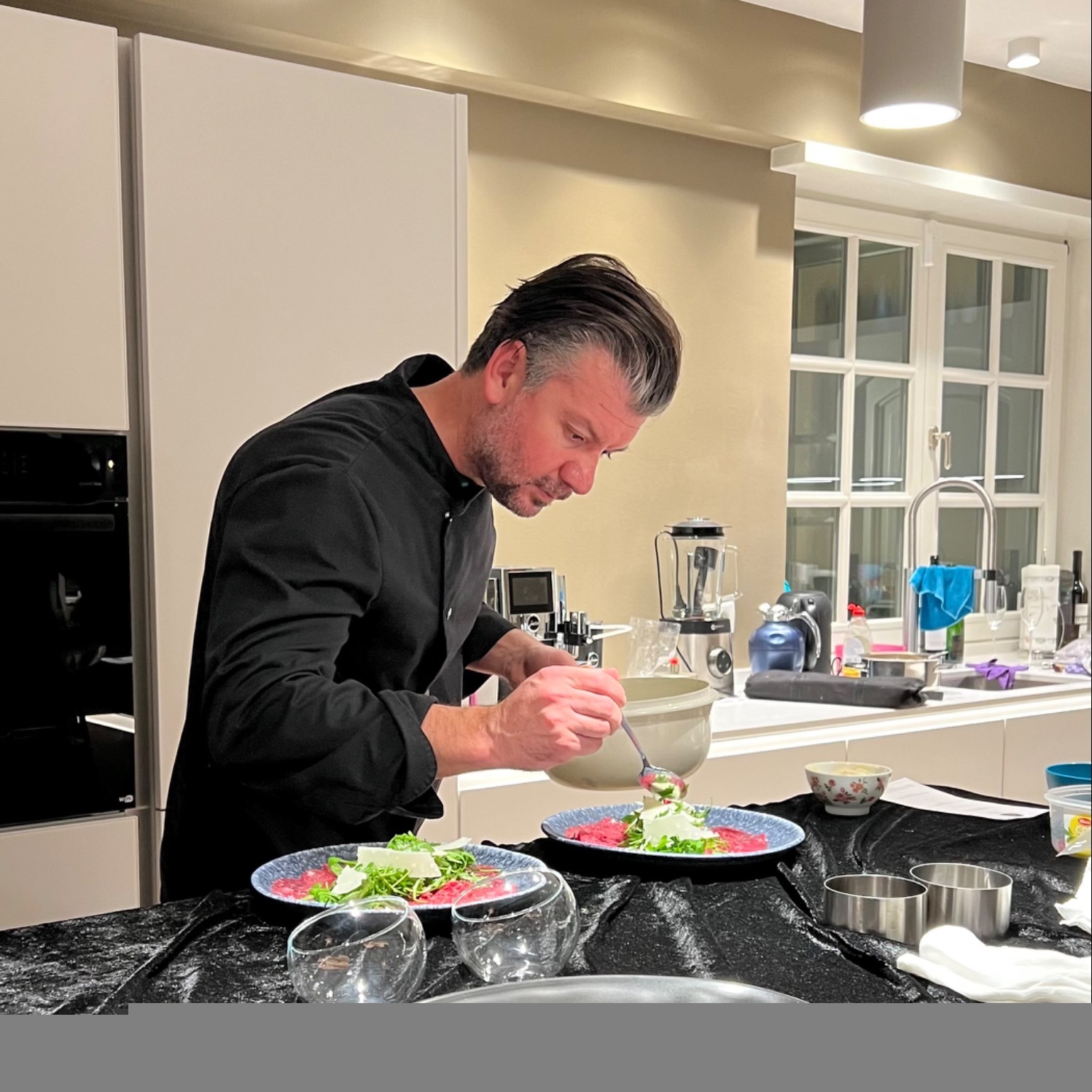 Chef Tarik Nayman
Dreieich
More than
9400 guests

have already enjoyed the experience
4.64
Average score based on

2232 reviews
4.49 Chef
The guests in Germany have scored the experience with their Private Chef with a 4.49.
4.65 Food quality
The quality of the menus cooked by our Private Chefs in Germany received an average score of 4.65.
4.61 Presentation
Not only taste counts! The presentation of our Private Chefs dishes has received a 4.61 average score.
4.73 Cleaningness
The clean up of the kitchen and dining area in Germany has been scored with a 4.73 on average.
Very professional and polite . The food was amazing. I will definitely be booking again.
Julian arranged the meal with me in advance, using his original proposal as a base. He created a fantastic meal and a number of the diners stated that they were suitably impressed by various aspects of the meal. It was VERY fine dining.
Chef Brian did a fantastic job for us! We have a special group of friends who get together a few precious times a year and we're always looking to find something a little different to do. Everyone raved about the incredible food, the service, the presentation, how engaging Brian and Manny were, and last (but not least) how amazingly neat and clean everything was afterwards. Truly a night to remember for all and we'd highly recommend Chef Brian's services. Fantastic!
Service Conciergerie - Dec 11 2023
This was the review shared from our customer as we serve as the intermediary as a conciergerie service of Visa Infinite cardholder : Un grand merci pour votre aide, le repas était absolument super! Le chef adorable, passionné et passionnant. Une très belle expérience
Joanna Beeksma - Dec 11 2023
We had a dinner party with Chef Kyle and it was fantastic. He was well organized and prepared. Clearly, he knows how to navigate a kitchen. He has a relaxed and calming personality and interacted with our guests with ease and professionalism, yet was quiet and discreet when appropriate. He left our kitchen very clean. And the best part? The food was soooo delicious...tasty, flavourful, presented well. The evening was much better than going to a restaurant. I look forward to having him treat us in the future!
Pilar Icaza - Dec 11 2023
Seth Jacobs - Dec 11 2023
I booked Chef Matthew for a private dinner for my fiancé's 40th birthday dinner, and was absolutely satisfied by the service. Not only was he on time, but most importantly, the food was incredible! I highly recommend him for any event.
Gabriela Sánchez - Dec 11 2023
Excelente servicio, comida deliciosa, lo recomendaría ampliamente.
Chris Conneen - Dec 11 2023
I hired Take a Chef Durante Oliveria to cater a surprise dinner for my wife & I's 28th Anniversary. Only catch was the location: our Air BnB Eco Glamping stay, in a botanical jungle, on a cliff 1,000 feet above the Atlantic ocean on the island of Madeira. Chef Durante scaled over 150, almost vertical stairs to get to our site with a Tipi, a 6'x10' dining platform (literally on a cliff overlooking the ocean), and a TINY kitchen, with only a two burner electric stove to work with. Chef's preparation, execution, presentation and story telling created an unforgettable lifetime experience!!! 1st Course Cod fish smoked, sliced served with papaia from Ponta do Sol, red wine vinegar leeks, and oregano Comment: The textured glass plates he chose for this course was literally illuminated by the golden rays from the sunset. One of the most beautiful culinary dishes we've ever seen and tasted! 2nd Course From the deep of the Atlantic to your table. scabbard fish fillet, pineapple chutney, pepper corn, olive oil, served with local couscous Comment: The story behind the local couscous was as interesting as the diversity of it's size and textures within each bite. The Fish was cooked perfectly and and it all came together with the fresh pineapple chutney!!! 3rd Course Iberico pig cut. creamy smoked potatoes, pickled mushrooms. ginger and madeira wine sauce Comments: By this time the sun was setting in a picturesque scene and the culinary experience was just getting started. The premium pork was again cooked perfectly, and the composed bite with creamy potatoes, purple cabbage and pickled mushrooms was Incredible!!! 4th Course Selection of chocolates with flavors of the island Comment: Hand picked selection of UauCacau Chocolates brought the Biggest Smile to my wife's face..."Happy Wife = Happy Life" 5th Course Almond and passion fruit. unusual love in a Portuguese style creme brullée Comment: Chef Durante brought out the FIREWORKS with this last course. The most Amazing flavors and textures our palettes could handle; creamiest bite with crunchy explosions of sweet passion fruit seeds and the crisp crackling bite of the caramelized sugar rim was Absolutely Amazing!!! Chef Durante - Thank You from the bottom of our hearts for an Unforgettable Gastronomy Experience and you can now add "Extreme Adventure Private Chef" to your resume with confidence :-) Gratefully - Chris & Robin
Luke Mcelroy - Dec 11 2023
Chef Trevor was amazing. And created a memorable night with incredible food. Would highly recommend.
Davide was very responsive to our request and accommodating to vary the menu for a pregnant guest we had. He also gave us other dessert options as the first 3 we did not really like (as a group decision). He sent through 3 options for each course for us to choose from and also asked whether we would like him to supply the dishes, cutlery, napkins and tablecloth which we did. He also gave us some suggestions for pairing wines for us to purchase to complement the food. Davide organised a menu card and even included a personal design I had emailed to him to add that extra personal touch. The food was plenty and the timing between courses was appropriate. I would recommend Davide and the full experience he offers.
Meghan Vanderheiden - Dec 11 2023
Denis was a great addition to our trip. He was thoughtful, kind, and professional.
Ugur Ozdemir - Dec 11 2023
Thank you for the amazing experience. It was our second experience with Ali Bey, and all the guests were amazed with the taste and the stories behind them
Antonio Tinoco - Dec 11 2023
O chefe foi muito atencioso desdo incio, no momento que montamos o menu até durante o almoco, preocupado com o que os convidados. A comida estava muito boa, e bem servida. As entradas estavam bem saborosas e a sobremesa muito gostosa tbm!
Stefanie Wood - Dec 11 2023
Ralph was absolutely pleasant and created a great experience for the entire meal.
En general ha sido una experiencia muy cómoda y excelente. Por poner alguna pega, los postres no nos gustaron demasiado.
Jesús González - Dec 11 2023
Simplemente espectacular. El menú, la presentación, la calidad de los platos, la limpieza y sobre todo, Álvaro y Raquel, que nos hicieron pasar una velada muy muy especial.
We enjoyed our meal prepared by Chef Jeremy. Food quality and presentation was excellent. Everyone enjoyed their meal. I greatly appreciated Jeremy's ability to provide a gluten free, vegan meal for two of our guests as well as a adapting those recipes to include seafood for the rest of us. Definitely recommend Chef Jeremy. I would not hesitate to use him again in the future for other special events.
Gemma Spinks - Dec 11 2023
Gioannis was such a wonderful chef, we had a great experience with him and very much enjoyed having him cook for us. The food was delicious and looked beautiful, he was also extremely friendly and attentive. He even made us additional dishes as a special extra. I would highly recommend and would certainly book again. Thank you!
Brandon Willson - Dec 11 2023
Chef Nikki was great and would definitely recommend her!
Personalize your menu
A romantic dinner or a gathering of friends. Traditional dishes or exotic flavours. A fine dining experience or a family-style meal. Every private chef experience is unique! Submit your request and personalize yours.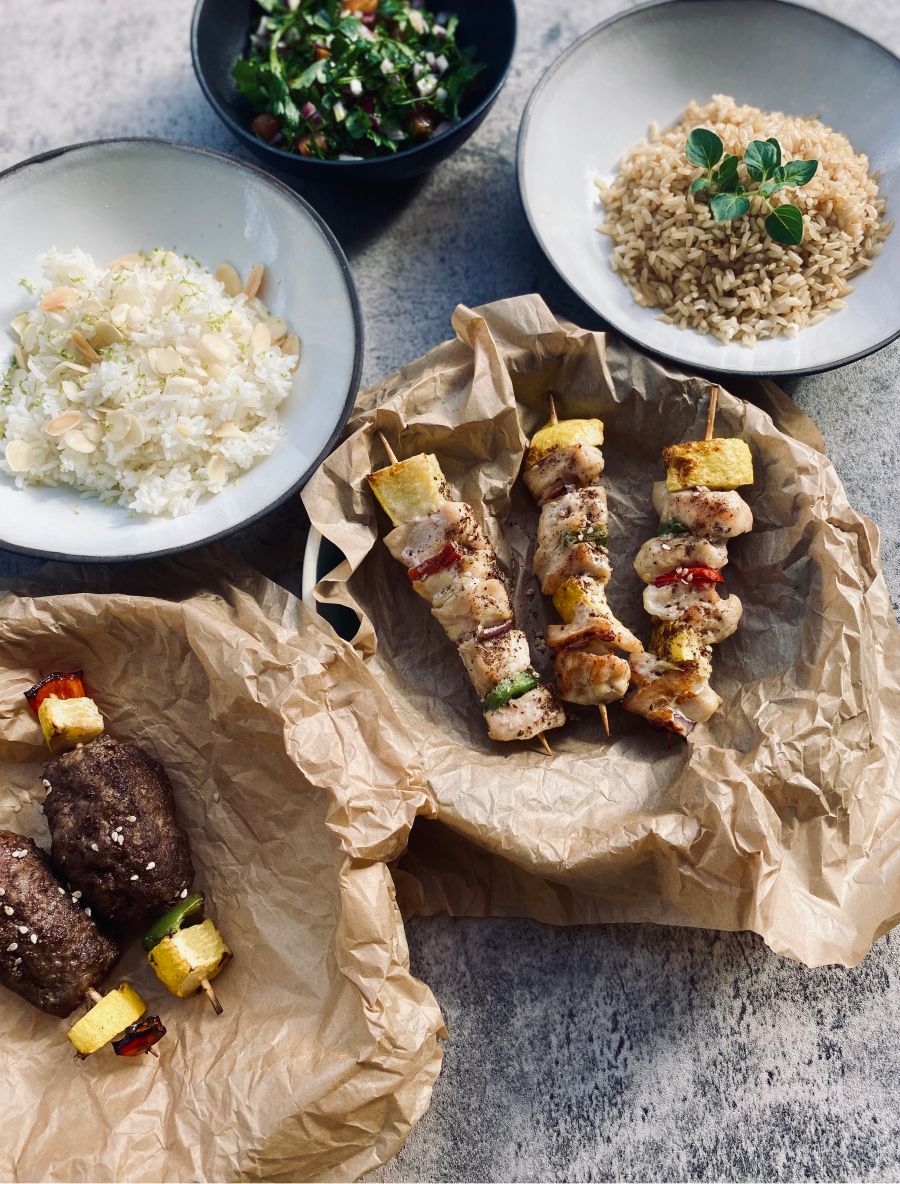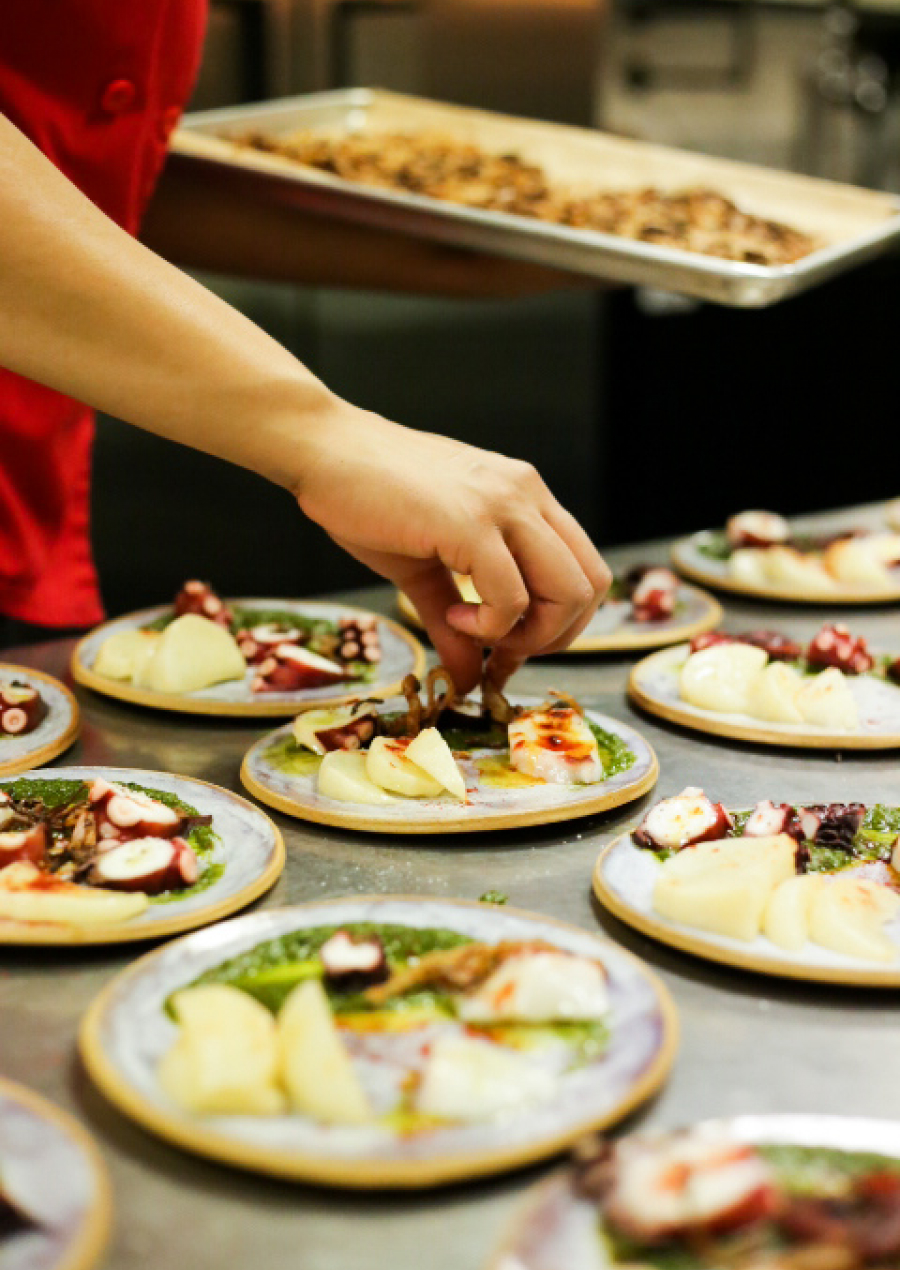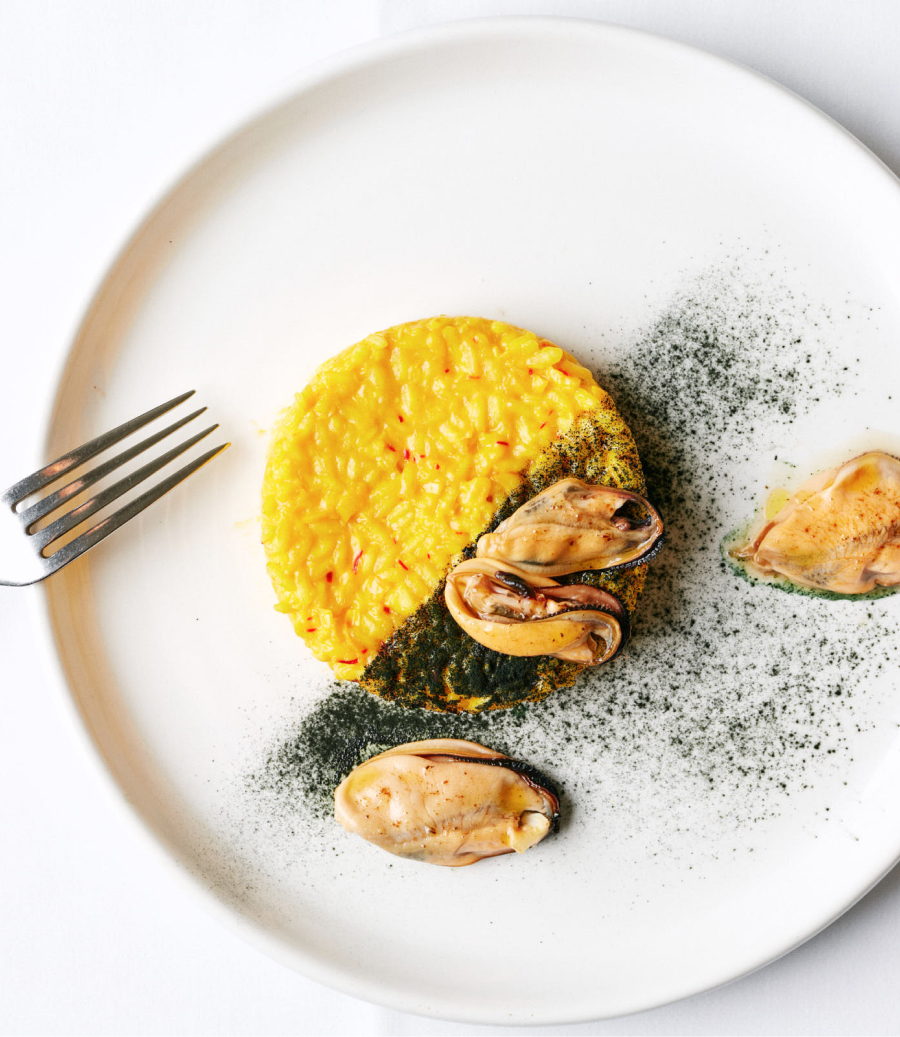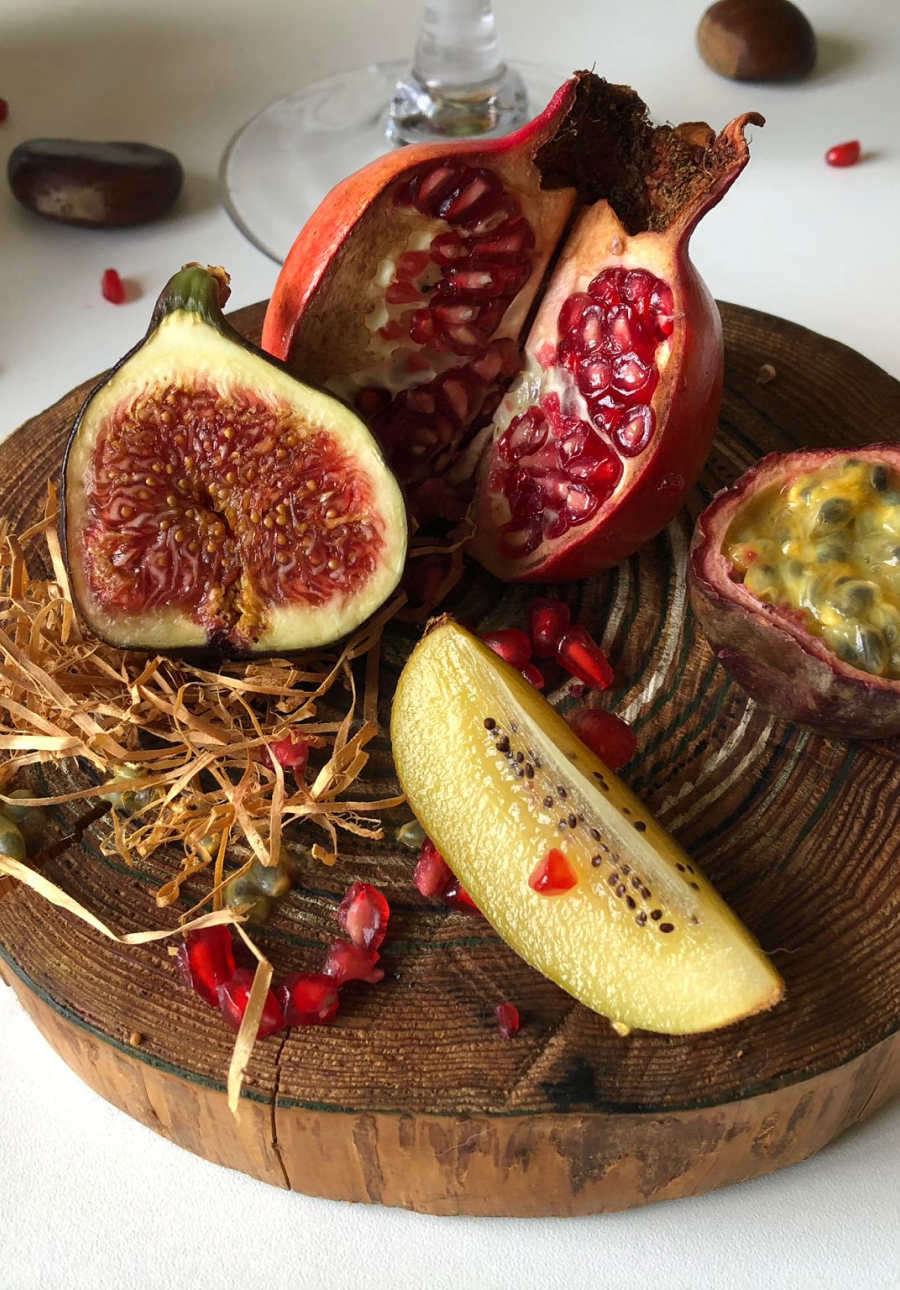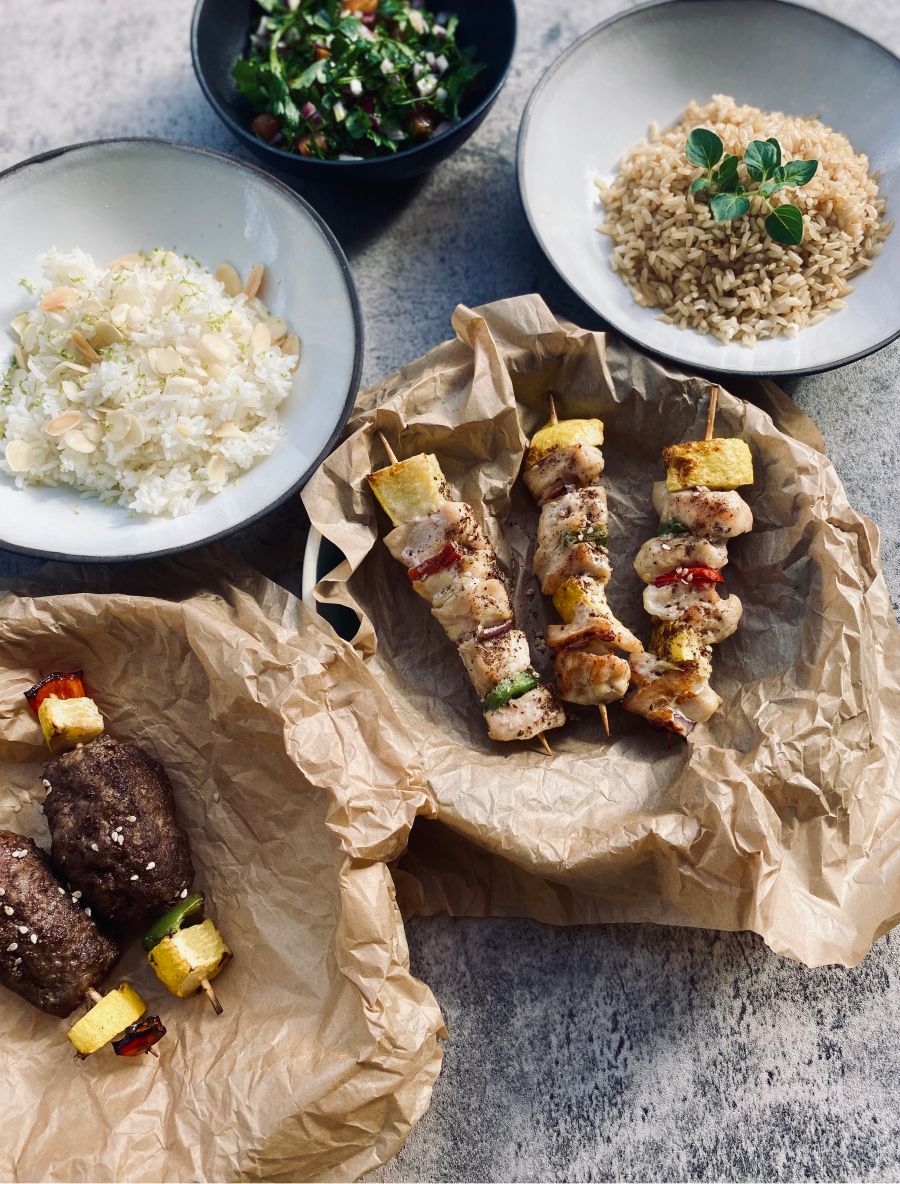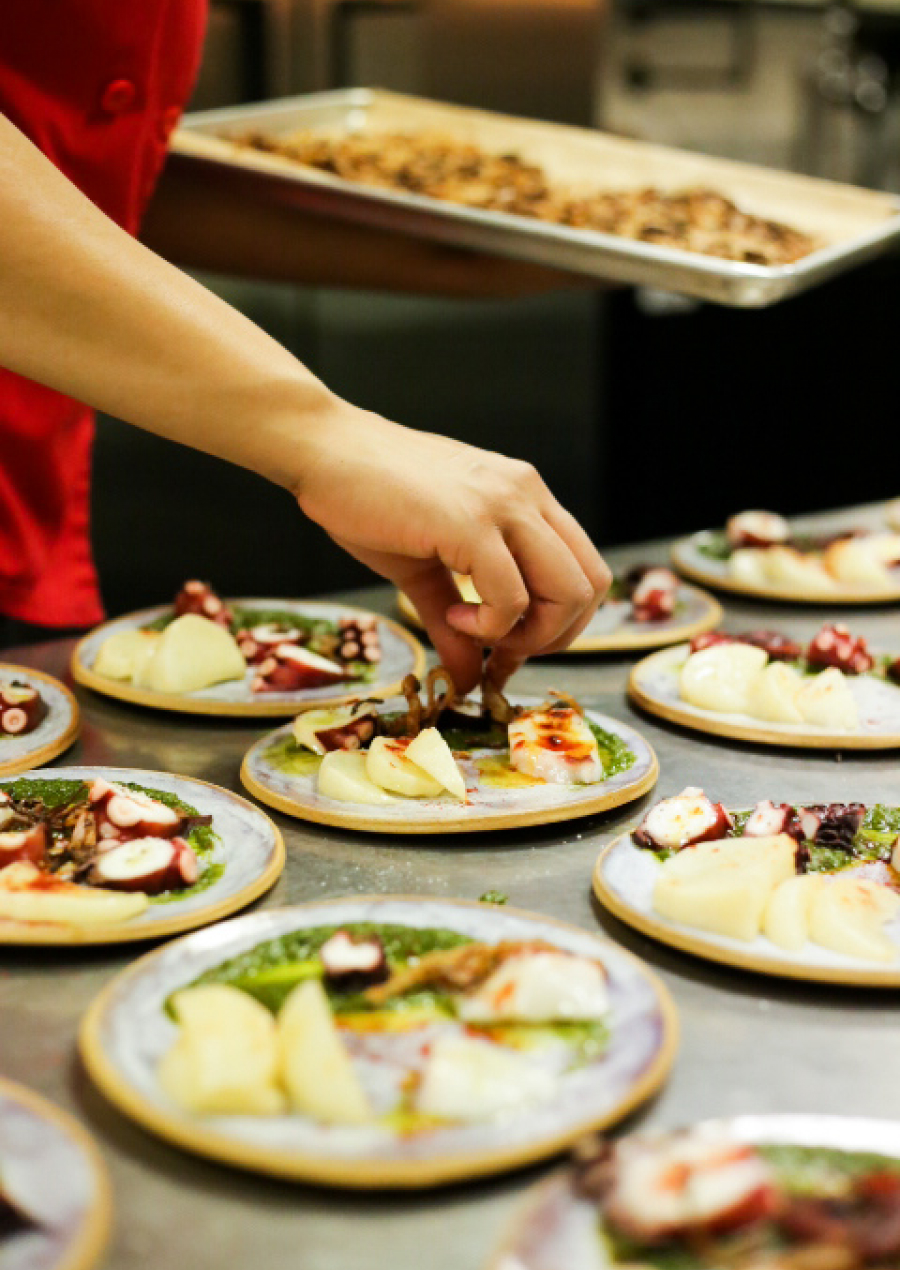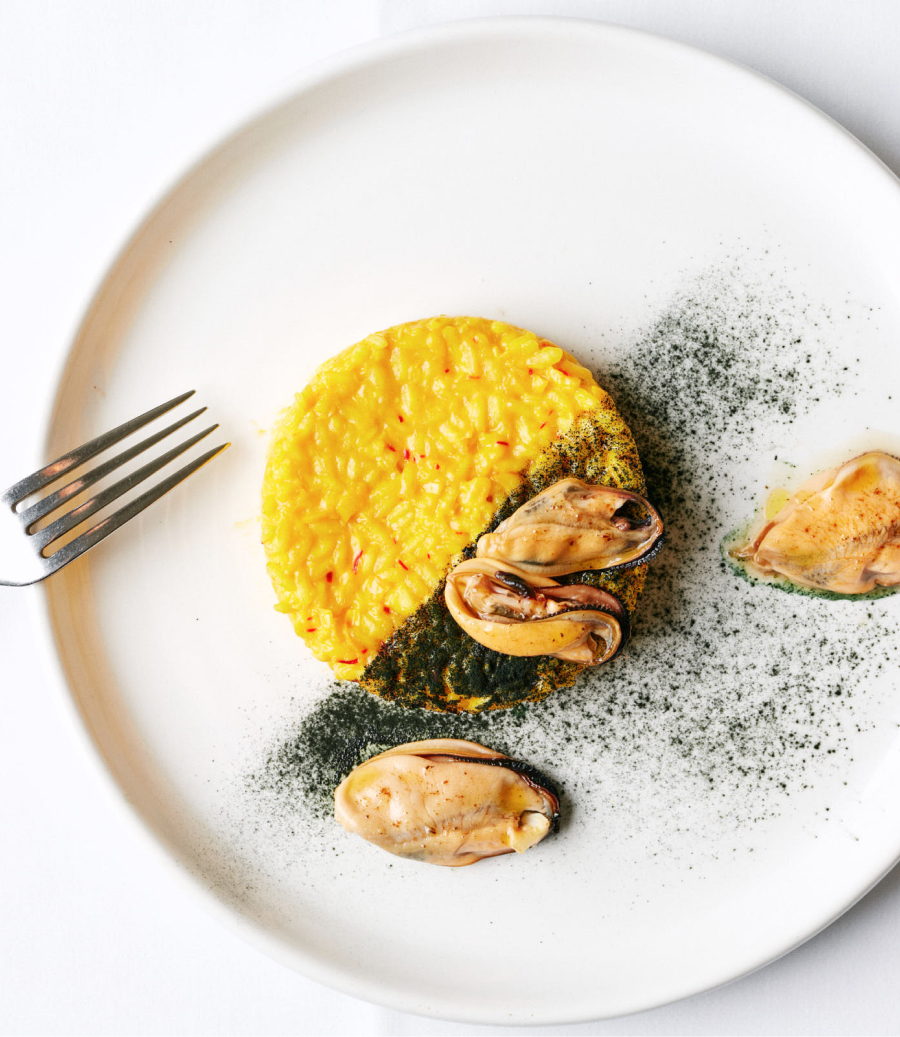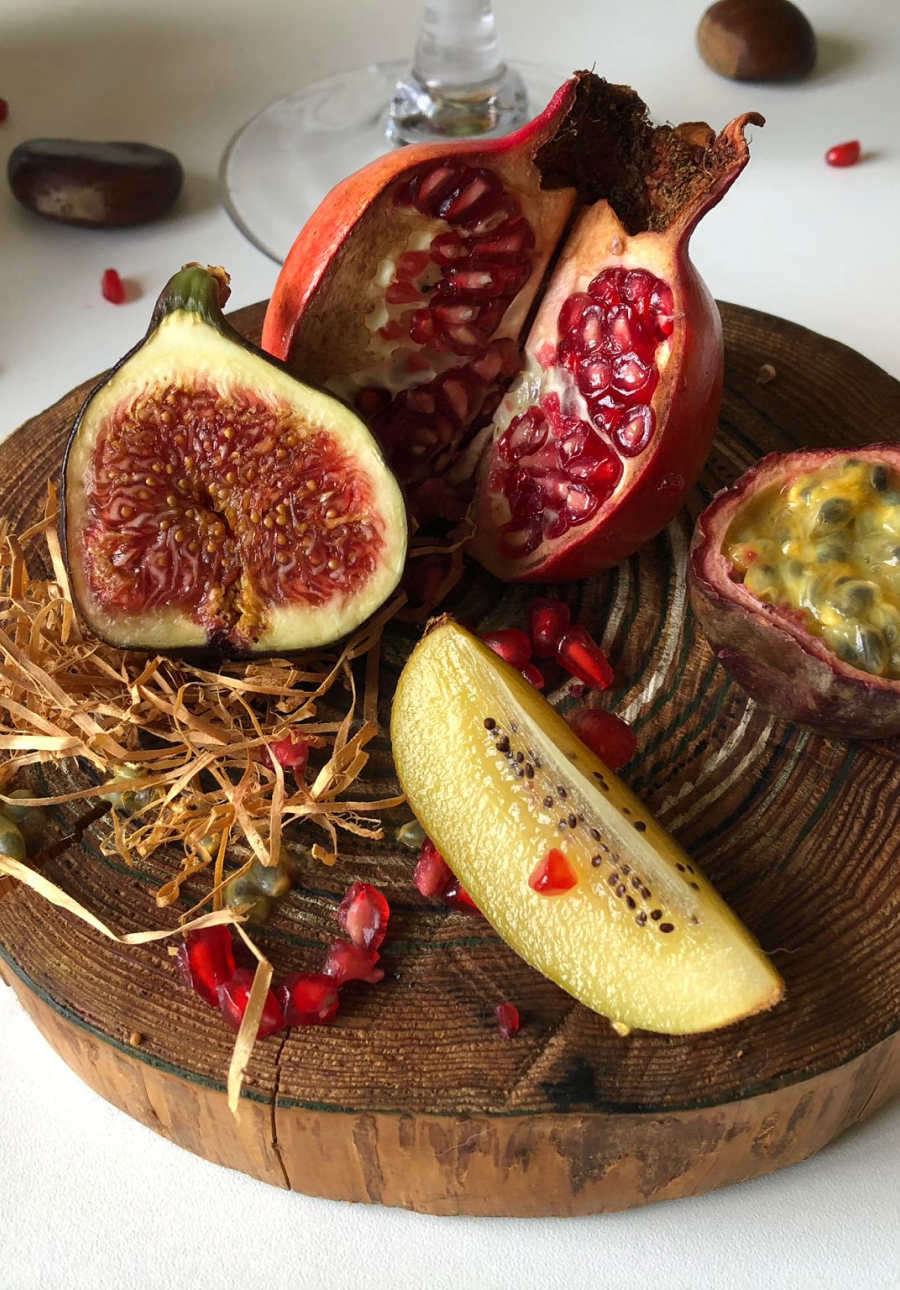 About us
Founded in 2012, Take a Chef began with a deep belief that the best of the culinary talent should not be kept hidden behind the thick walls of a restaurant's kitchen; it should be allowed to shine at the one place where everyone enjoys the most treasured meals- one's own dining table.
+10
years since our launch
2.3M
guests enjoyed our experience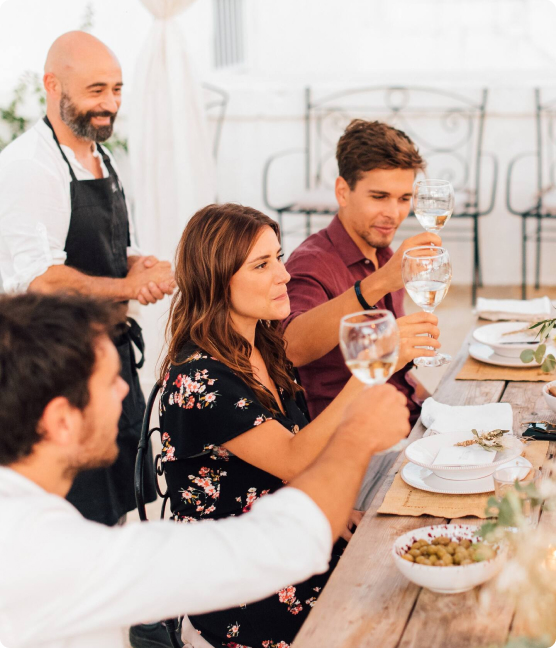 TECHNOLOGY
We're focused on creating a seamless booking experience to foster personalization and connection between chefs and guests.
FOOD
We've curated a selection of chefs based on their expertise and passion to grant our guests access to every cuisine in the world.
HOSPITALITY
We turn chefs into hosts to build meaningful connections with their guests, from the first message till the final toast.
Trusted by industry leaders
With the combination of technology, food knowledge, and love for the hospitality business, we have been able to offer the only global solution in the market to provide high-quality private chef services at any destination, at any given time.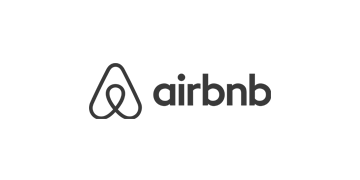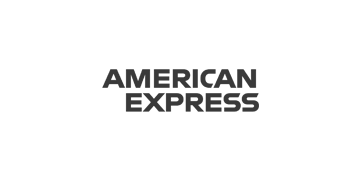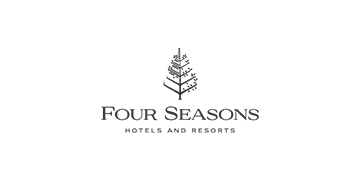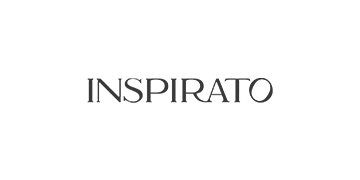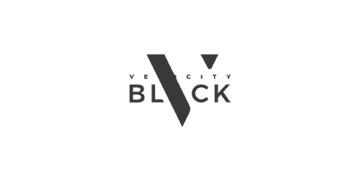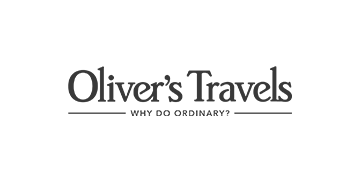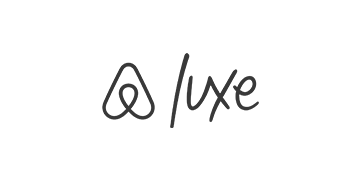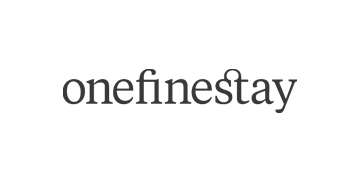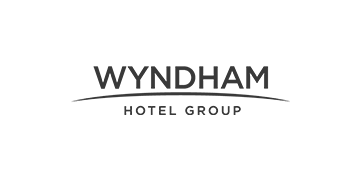 Take a Chef in Germany
Discover cities of Germany where you can enjoy our experiences.
Types of services
Discover the services offered by Take a Chef in Germany.