Chef Andy Bates
Private Chef In Bay Lake

Get to know me better
well travelled, hard working
Andy Bates is a champion of British food and family-style cooking. His love of cooking started at the age of 15, when his holiday job was as a kitchen hand at his local country pub, the Hooden on The Hill in Kent. After finishing school in 1994, he was determined to pursue his love of food and headed to Canterbury College to study catering where he qualified in 1997. During the course, Andy worked, evenings and weekends, at 1-Michelin-starred Reid's Restaurant in Faversham as a Commis Chef. He went on to spend part of his third year, working for the Fecamp Chamber of Commerce in Normandy, France, at the well-known Frigate and La Plaisance restaurants, famed for its classic regional cuisine and seafood where he also learned fine dining and French.
Following his qualification, Andy was appointed Regional Manager and Head Chef of restaurants of the Hooden Horse Inns (subsequently Business Inn's PLC) where he worked until 2000. Between 2000-2008, Andy went on to work in media production, ending up as an AD; but he never stopped cooking, working at weekends and evenings at various respected restaurants and bars such as BAFTA and the Light Bar. It was in 2008 that Andy saw a new trend, which was in street food and he started a number of market stalls in London, celebrating great British baking, where he became well-known for selling his award-winning signature cold-raised pies and scotch eggs, along with his famous Victoria Sponges and renowned custard tarts. This ultimately led to him getting his first break on television, thanks to a keen-eyed TV producer.
Andy loves to create modern twists on classic dishes from traditional British to international street food inspired by his travels for his Food Network TV series, 'Street Feasts'. He is also a regular contributor on the BBC Two series, Food & Drink. Andy has a passion for discovering the places and the people/characters behind the dishes and regularly participates at food festivals and events both in the UK and around the world including, for the first time, the Abu Dhabi Food Festival. His Food Network TV series 'Street Feasts', now in its third season, has consistently rated on the channel and also airs on Food Network international channels across the EMEA and Asia.
Andy has become a leading expert on street food and new food trends. He has also written a cookbook offering modern twists on classic dishes and is the founder of catering business 'Eat my Pies' which specializes in classic British pies, Scotch eggs; pastry and tarts. Andy lives by the quote "You should always finish on a little bit of pudding". Andy ensures he keeps an active hand in kitchens/catering with residences at friend's restaurants as well as pop-ups. He is also working across the country on new street food ventures, helping support and guide local small businesses on how to achieve their ambition, across British and world cuisine, inspired by his experience and travels.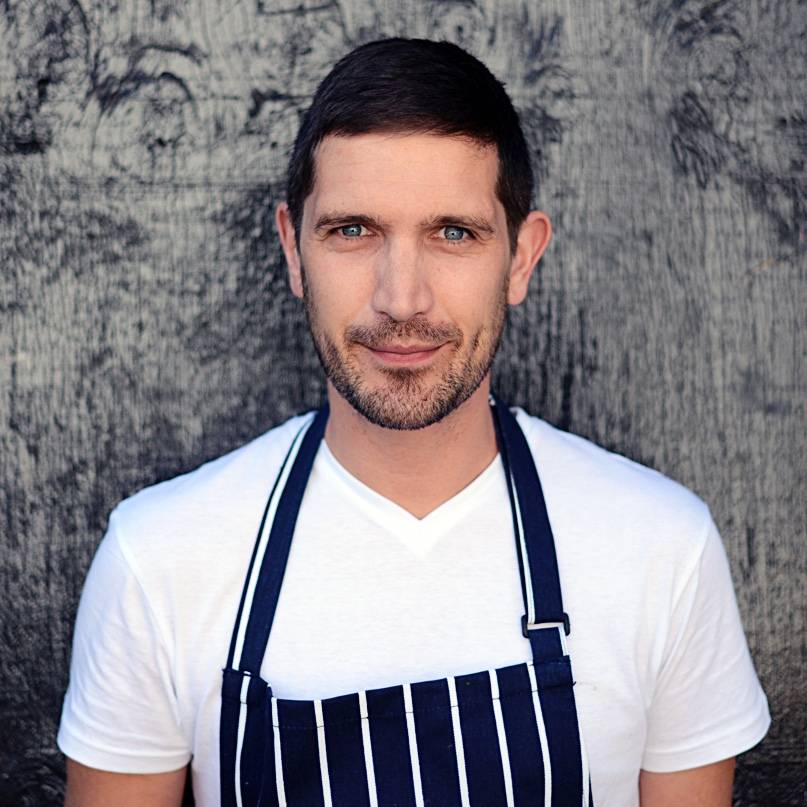 ---
More about me
For me, cooking is...
A never-ending story, keep learning, listening and enjoying. Be like a sponge and absorb it all!
I learned to cook at...
Mums kitchen, college, France, London, The world... In that order
A role model in the kitchen is...
All the inspiring chefs I've meet on my travels
A cooking secret...
Fewer, better ingredients that are well prepared
Chef Andy was amazing!! He was great with our large group (19) for an entire weekend. He cooked us 3 meals a day and catered to all the dietary restrictions that we had. His communication leading up to the event was great with a menu that went over all the plans. Our group was very impressed by how he was so personable and friendly when we were all together but I also noticed that he was very respectful of letting the group have their own time as well. He was good about reading the dynamics of the large group and catering to the different people within the group. Everyone on the trip agreed that they would love to have Chef Andy back again!
Abby Hartmann - Apr 17 2023
Chef Andy was amazing! He was accommodating to the guests, friendly, engaging and everything was delicious! Would definitely hire again!!!
Jacob Daniel Stephenson - Mar 22 2023
Andy was fantastic! His attention to detail from first contact was impeccable. Professional and punctual but also made the experience fun and engaging. The food was beautifully presented and delicious.
Michael Blair - Mar 06 2023
We had a fantastic time with Chef Andy! For each course he presented the dish, explained the ingredients and how he prepared them. We had him pair wines with our courses and he explained why that wine was a good pairing with the food - they were all really delicious & perfectly paired. Overall, Andy was excellent from beginning to end. He is personable, knowledgeable and very professional. As hosts, we were able to relax and enjoy our guests, knowing that an amazing meal was being prepared for us! He also left the kitchen spotless! Very highly recommend Andy to anyone looking for a private chef eperience!
Elkin Norena - Mar 01 2023
Andy provided an absolutely amazing experience - from the timeliness of the step up and care to make it a great surprise, to the the incredible presentation of the food and stories along with them, to the highly satisfying and delicious courses he created. Andy was above and beyond what we expected in the private chef experience and he certainly made my wife's birthday surprise a memorable experience.
Sarah Fisher - Feb 24 2023
Chef Andy Bates was AMAZING! Not only was the food incredible but he is just a wonderful human being all around! He was very communicative, both leading up to and during the meals, he was personable and so easy to get along with, polite and just an easy-going person. He was so generous going above and beyond to provide alternative options for the few that had food allergies. He made separate desserts AND went out to buy the best ice cream that's gluten and dairy free for one of our guests who had both allergies. Chef Andy was easy to work with on food, providing multiple menu options for us to pick from and they did not disappoint! Everything was perfectly cooked and seasoned, and all the food complimented each other so well. The desserts were some of the best I have ever had, and any leftovers we had, Chef Andy put on a seperate platter for us to keep and enjoy the rest of the night and the next day. We had guests who don't like beef and they LOVED what he put together for our group. He also did a really great job afterwards with clean up, making our kitchen almost cleaner that it was before. I honestly cannot praise Chef Andy enough for everything he did. We will without a doubt be reaching out to him again in the future. THANK YOU CHEF!!!! Pick Chef Andy Bates!! You will not be dissapointed!!!
Sonny Westmoreland - Dec 26 2022
Chef Andy was more than we expected. Everything went perfect. Will be using Andy again and would recommend very highly.
Heather Layson Brown - Nov 24 2022
Chef Andy and Kelsey were delightful! The food and presentation was fantastic ... I could not have asked for a better birthday dinner! I will definitely call Chef Andy again!
Chelle Hartzer - Nov 03 2022
I can not say enough great things about Chef Andy, his food, and his service. To say it was amazing is such an understatement! Everything was so above our expectations. Chef Andy has an incredible repertoire and plenty of options for every taste. He also has wonderful taste in wine so ask him to pair for you, it's totally worth it!
Edgar Lozada - Jun 20 2022
We hosted a joint Birthday dinner with close friends, who just happen to be in restaurant business. Finding the right fit was crucial and we did just that with Chef Andy. Every detail was just perfect and we truly appreciated the experience we shared. We will definitely use Chef Andy in the future.
Chef Andy made the process easy and the food he prepared was amazing. Wine pairing was great! It was a perfect evening celebration!!
Becky Banyasz - Feb 23 2022
Andy was an amazing chef! He prepared five meals for us over three days, each from a different cuisine. Just when we thought we had a great meal he would prepare something even better! He prepared many dishes for each meal and each was superb. Our kitchen was not well stocked because it was a rental Andy brought a lot of his own kitchen supplies. He even shopped for us while purchasing groceries for our meals. I highly recommend Andy!!!
Sandip Patel - Feb 14 2022
Chef Andy created an amazing menu taking into account our favorite foods and dietary preferences of our guests. The menu was incredible - our guests commented all night about the complex flavors and taste of each dish. Chef also recommended wines to pair with each dish and did not disappoint. Chef Andy and the server her recommended were a pleasure throughout the night, engaged in conversation with everyone and made our night and meal one to remember. Would highly recommend choosing Andy to serve up a delightful meal!
Emma Labrot - May 03 2021
Chef Andy was incredible! He made us the absolute best dinner for my sisters bachelorette party. We can't stop talking about the dinner he prepared - truly one of the best meals I've ever eaten. He was professional, kind, and provided us an absolute 5-star experience. I would highly recommend Chef Andy and will be talking about this evening for a long time.
Denise Tierney Katz - Feb 17 2021
Andy Bates was very personable. Our standards are high for French cuisine and he prepared a dish we chose together for my husbands 85th. I would for sure hire him again and recommend him.
Nikki Novick - Nov 17 2020
Andy made us an absolutely delicious Italian dinner for my mom's 60th birthday. Each dish was outstanding and I never wanted the night to end.
Brian Fontenot - Jul 20 2020
Amazing chef, that really took the time and attention to detail when it came to making sure the presentation and the food was amazing. It really did well for my girlfriends 30th birthday. Highly recommend and thank you again for the awesome culinary expeirence and presentation!
Mike Bonilla - Jun 09 2020
This Take a chef experience was phenomenal! It was our first time so we didn't know what to expect. Chef Andy Bates blew us away. His food knowledge, his food presentation, and the flavors were above and beyond. It was really as if we shut down a high end restaurant just for our party of 4. I highly recommend the Take a chef service, and also highly recommend Chef Andy Bates. He is the man.L! Thank you for allowing us the opportunity to have such a special experience. Until next time.
Teresa Guerriero - Feb 14 2020
Andy was absolutely lovely, and his food was delicious. We were in Miami, so we wanted Cuban cuisine. He gave us a mix of American (Miami) Cuban as well as authentic Caribbean Cuban, and he explained each dish. The Cuban sandwiches were insanely good and the tres leches cake was the best I've ever had. I highly recommend!
Elise Johnson - May 07 2019
Chef Andy was incredible. We hired him for one dinner of our bachelorette party of 15 women, and he surpassed all expectations. He worked with us on the menu and created a beautiful, fantastic vegetarian meal for us. He was extremely professional and personable, and made our last night so much fun. He even packed up the leftovers for us which was amazing the next morning. I would definitely hire him whenever I'm in Miami!
Book your experience with Chef Andy
Specify the details of your requests and the chef will send you a custom menu just for you.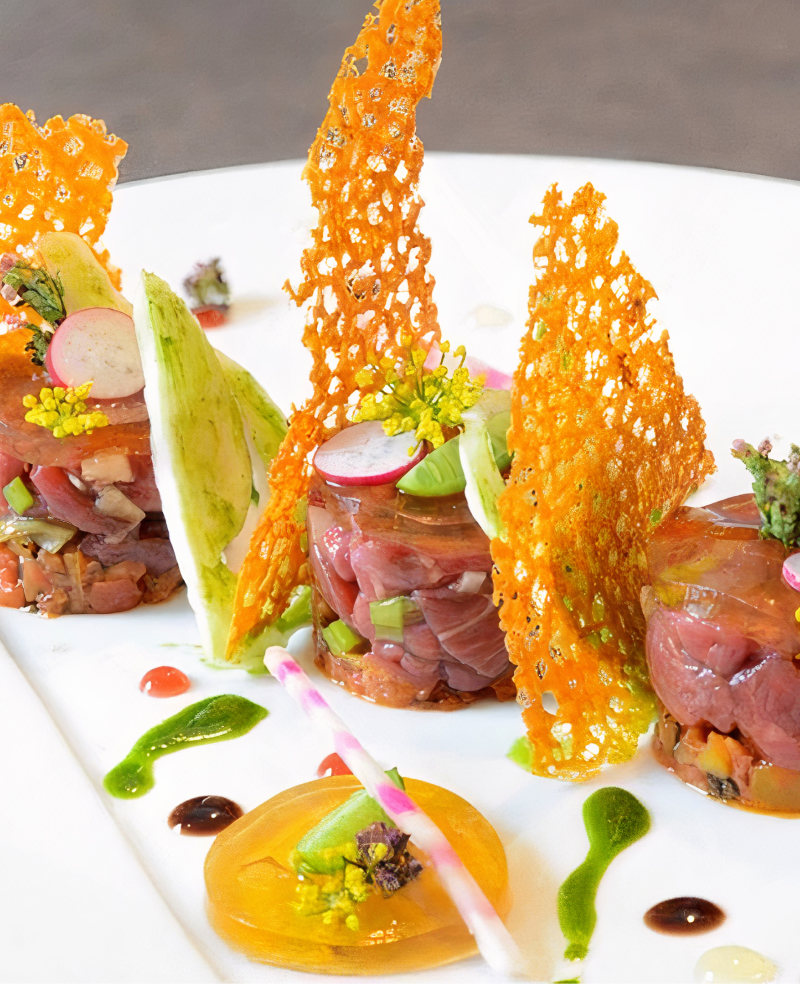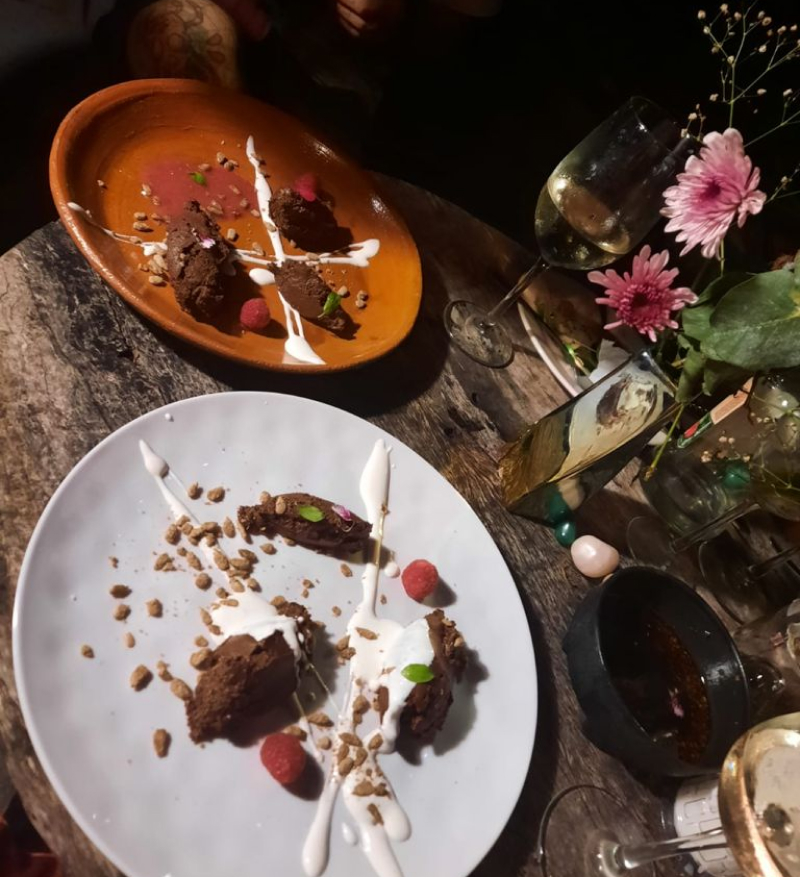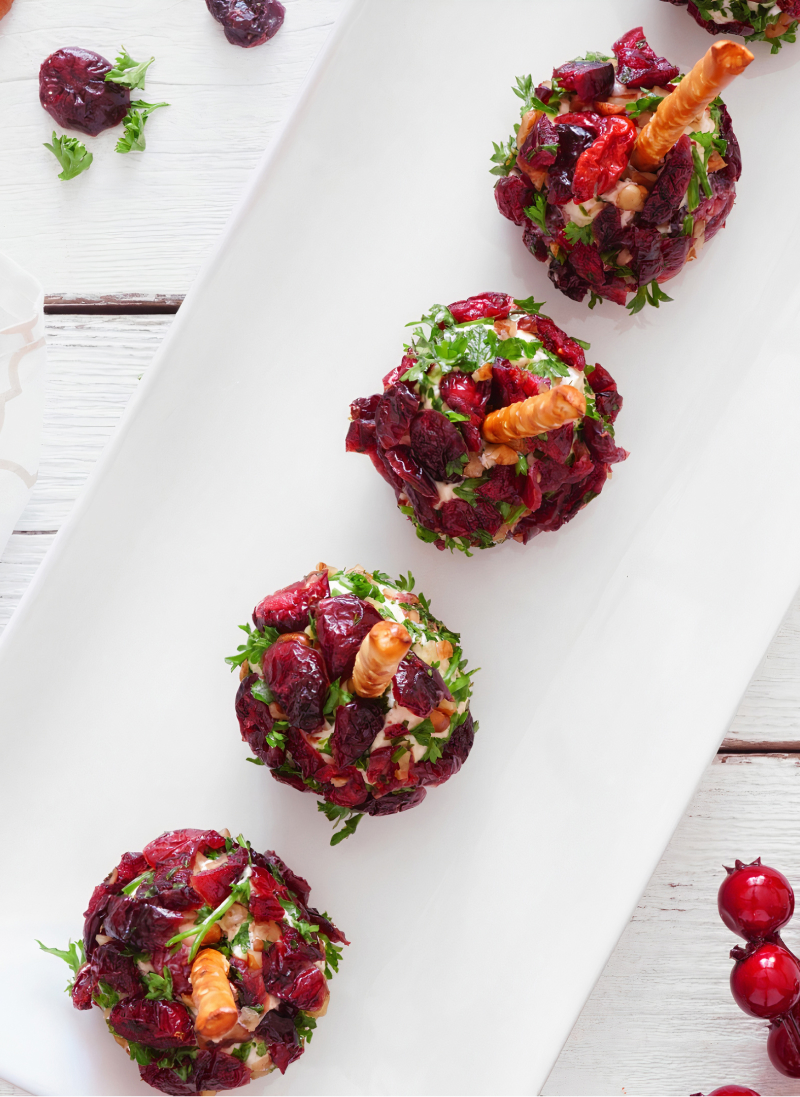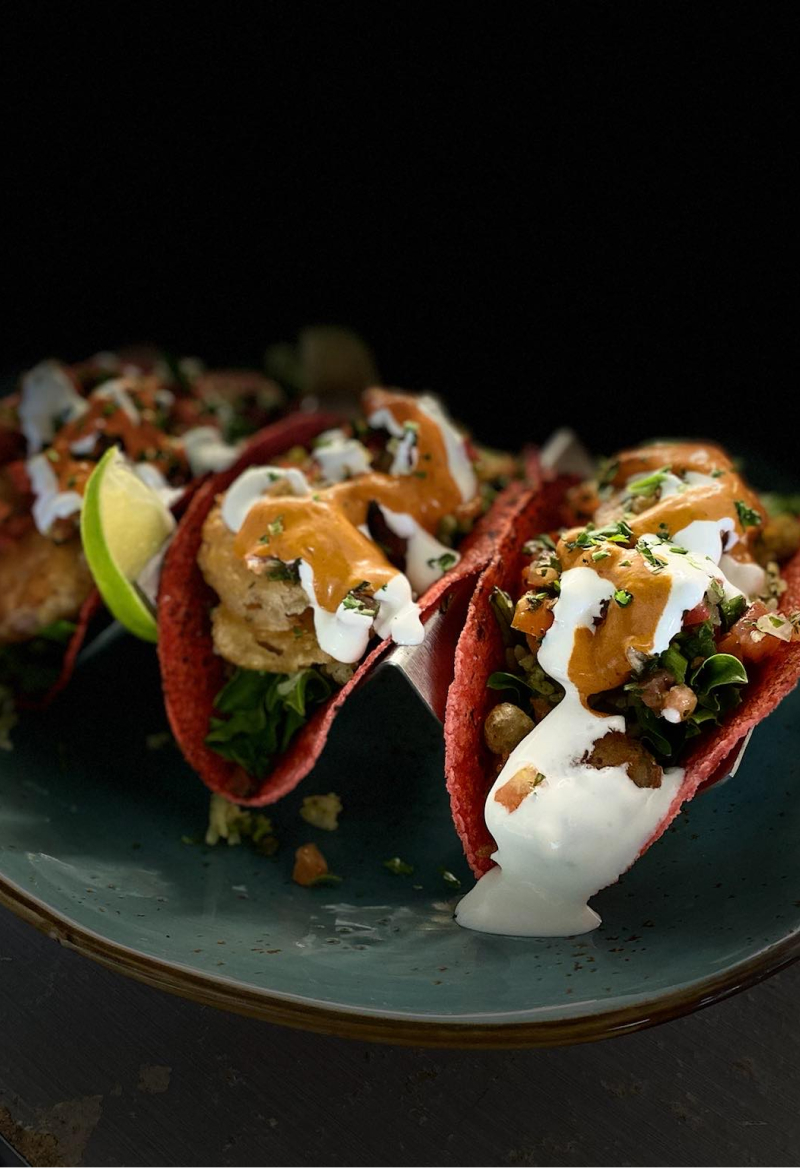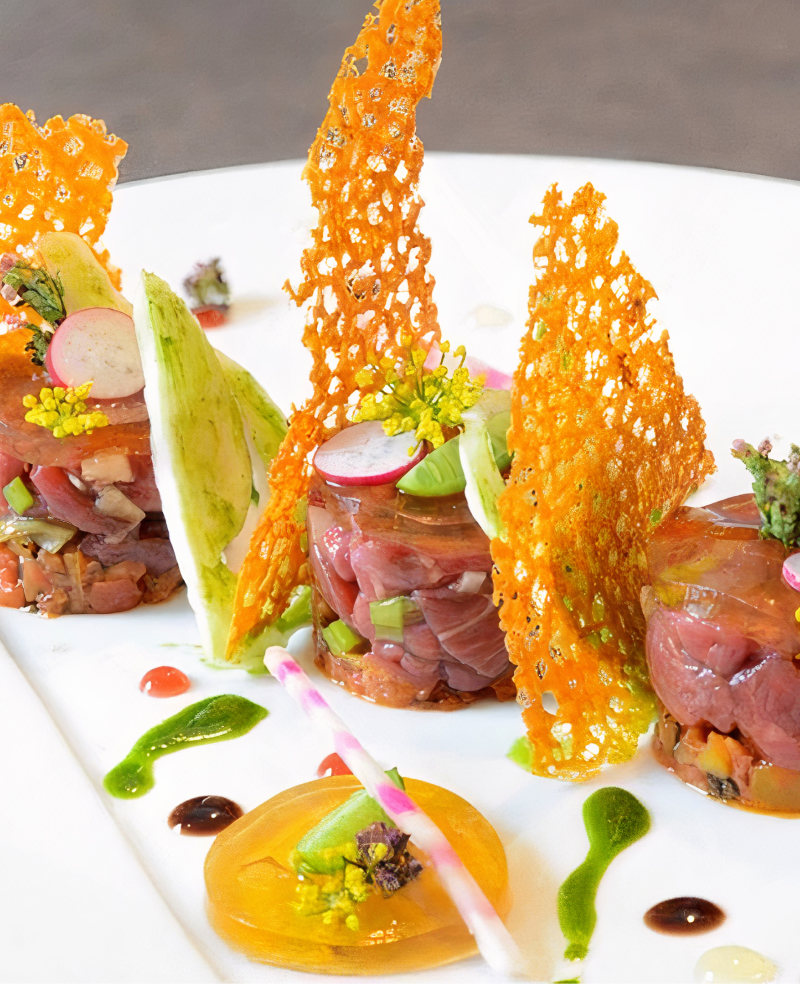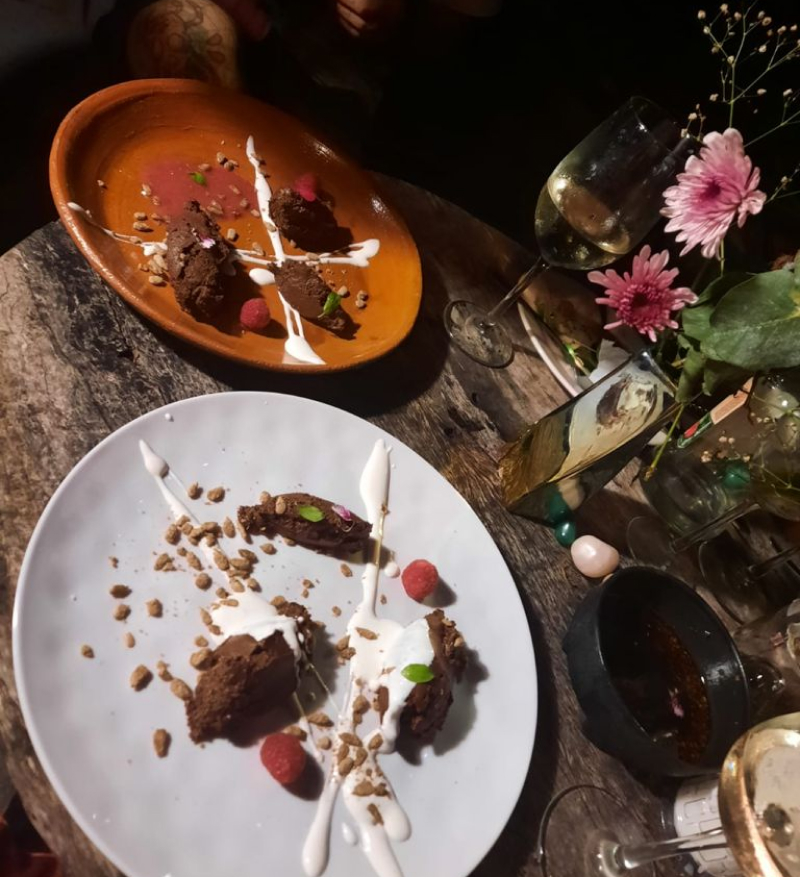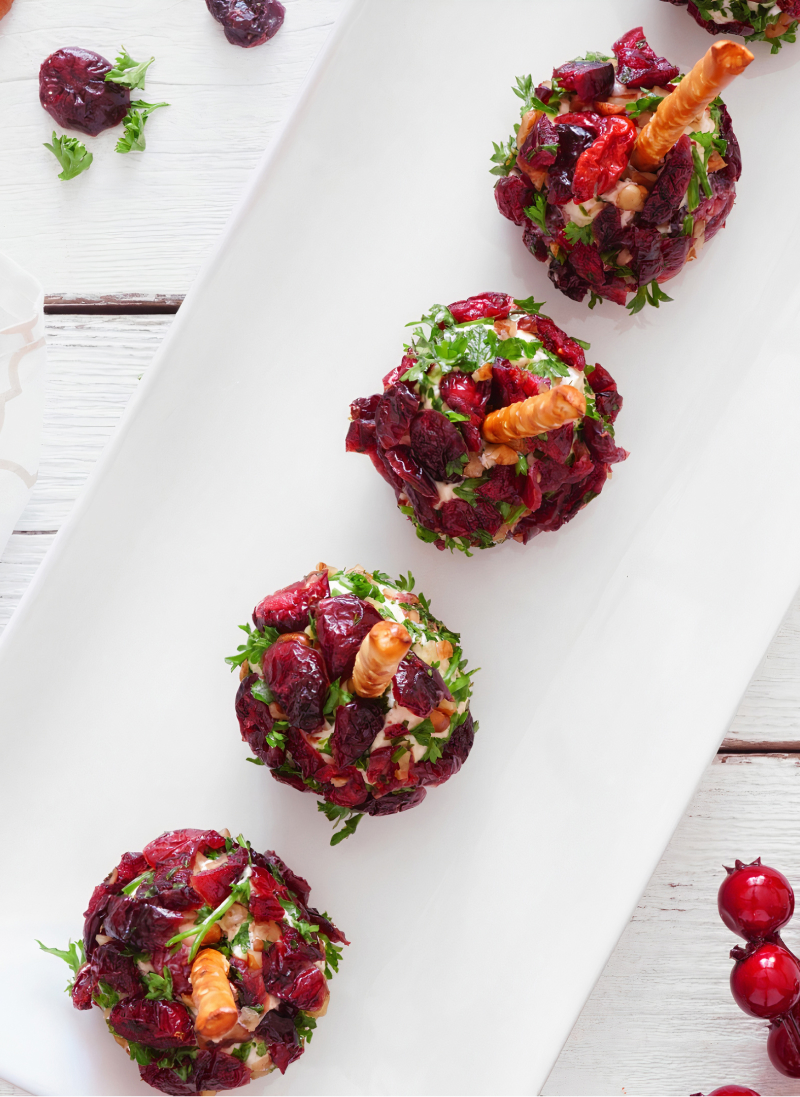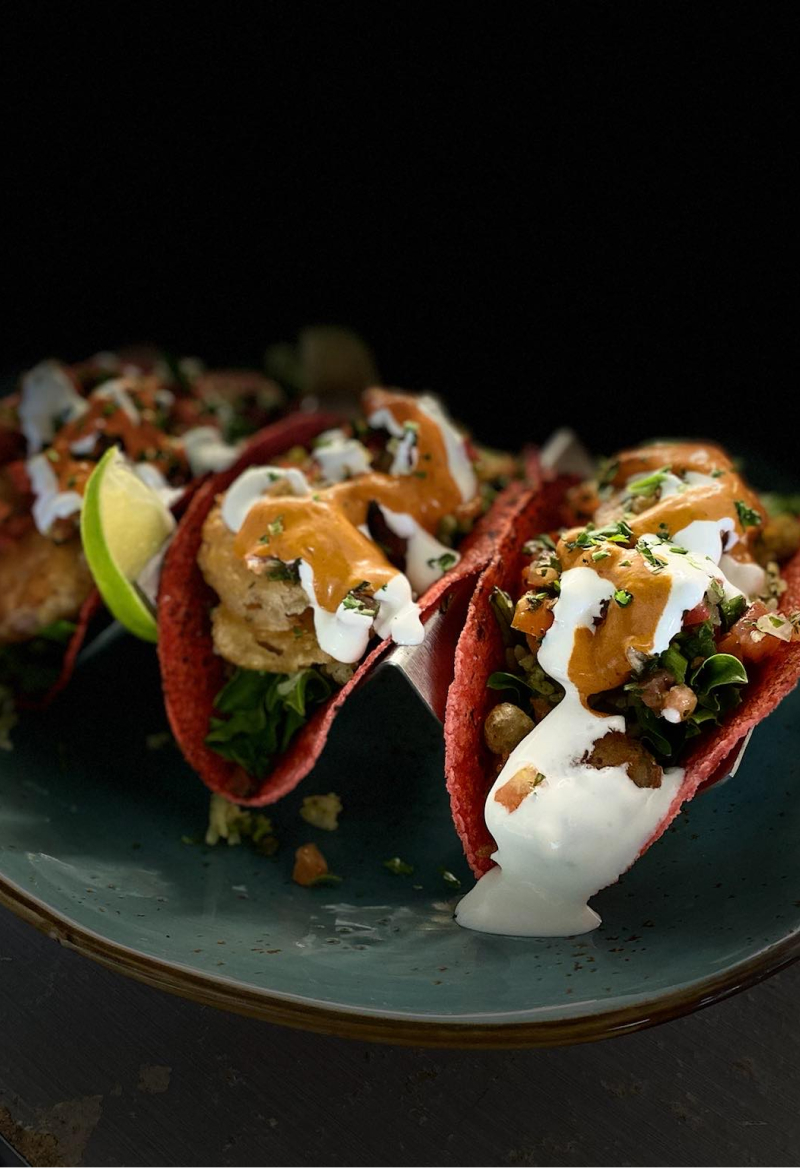 Take a Chef services in nearby cities
Discover cities near Bay Lake where you can enjoy a Private Chef service