Private Chef
Enjoy a customized culinary experience with a Private Chef in the comfort of your own home.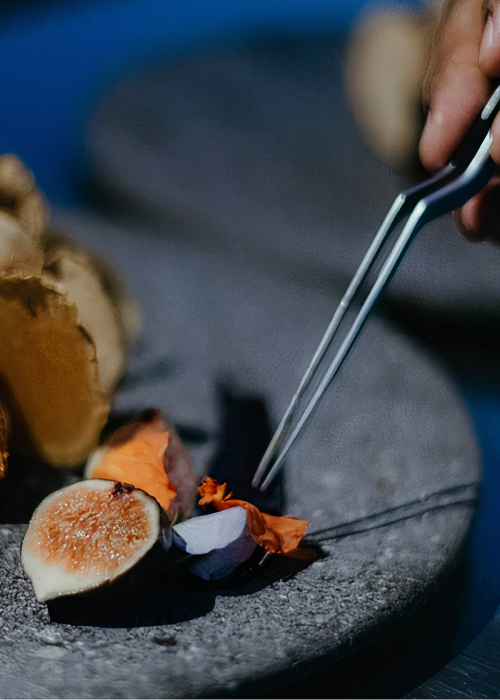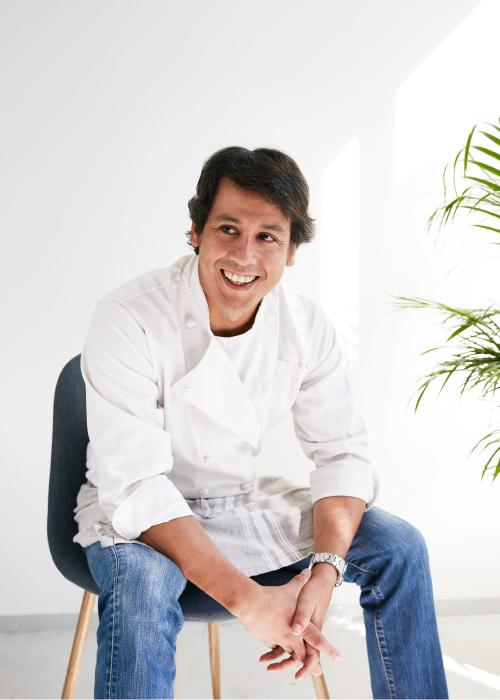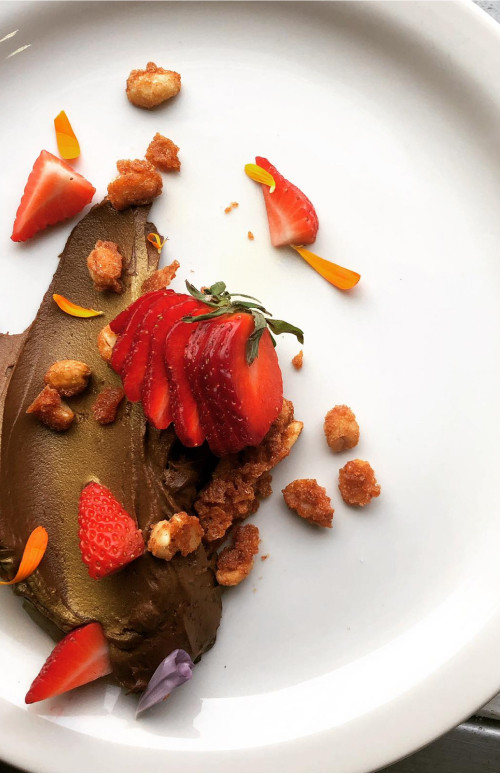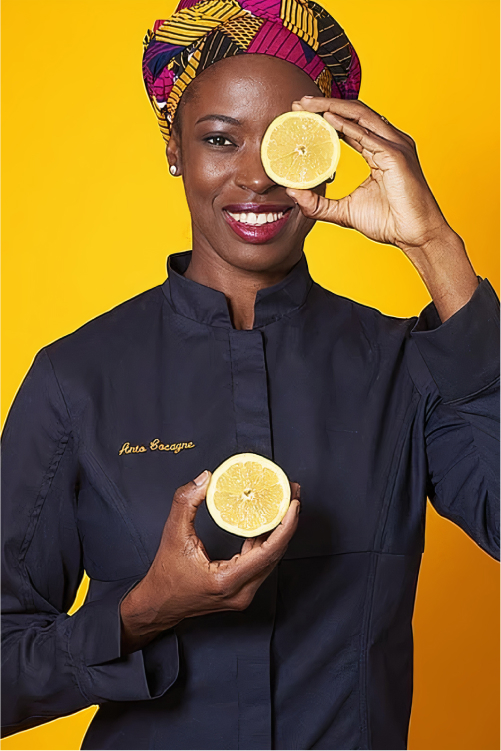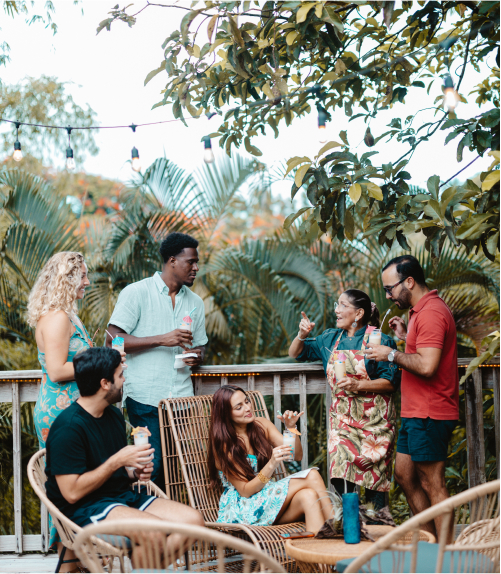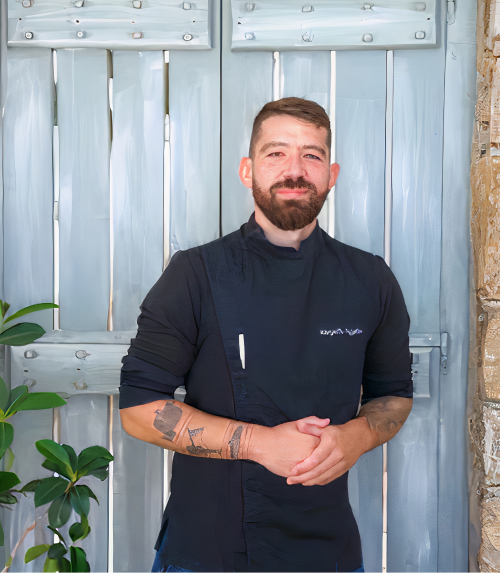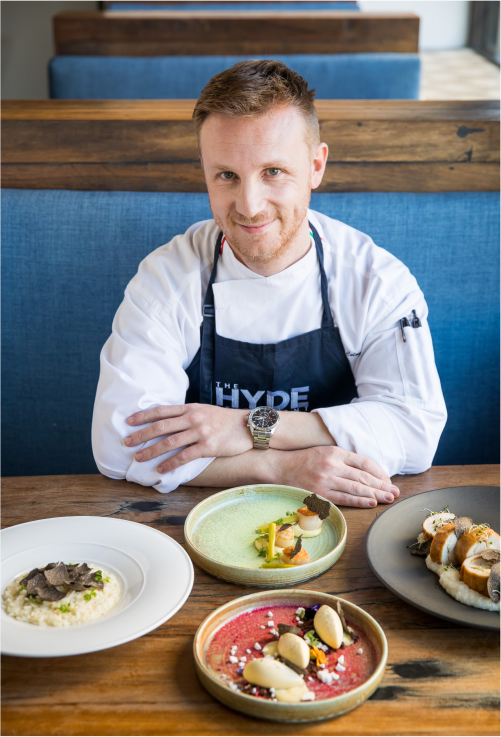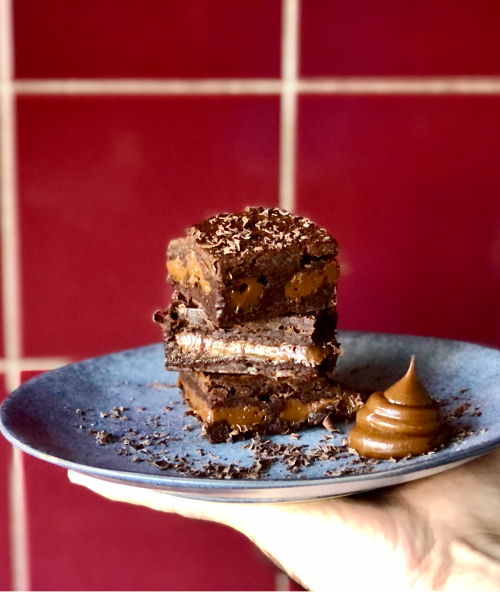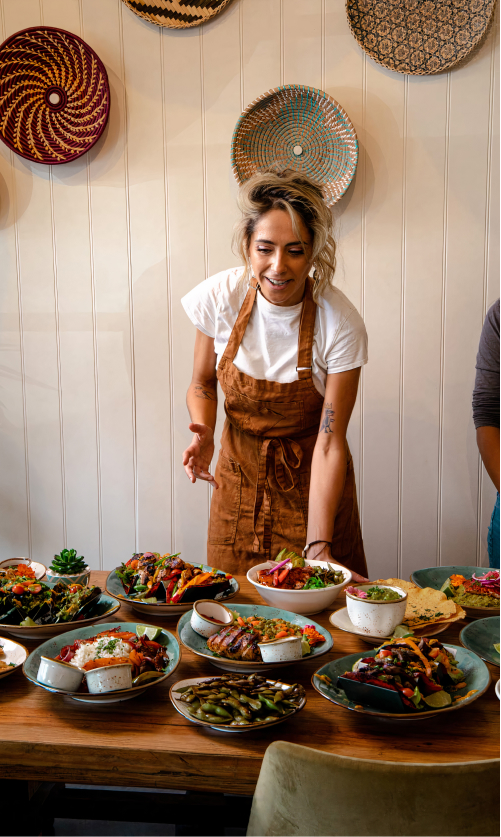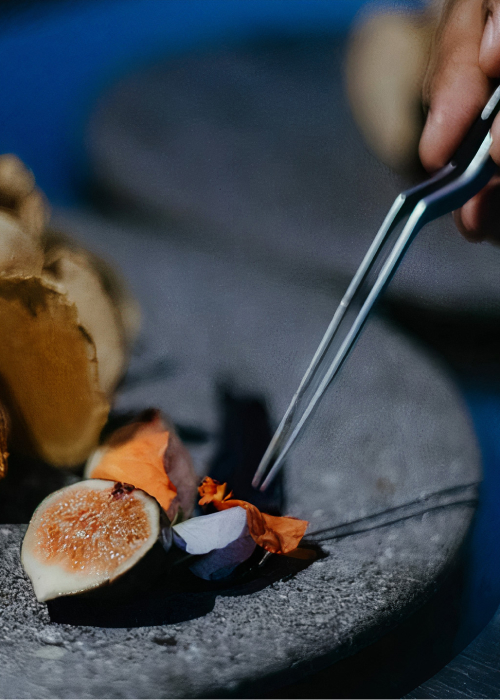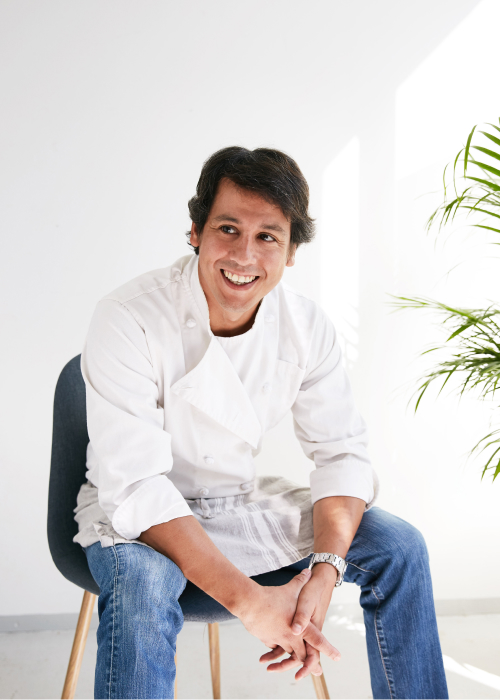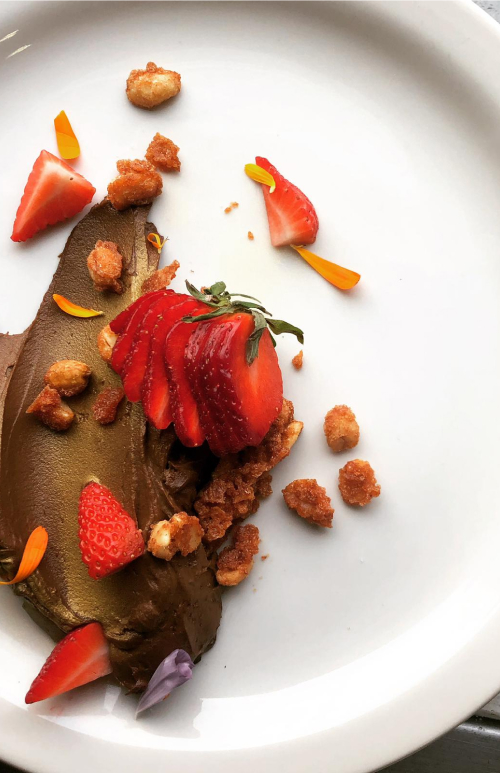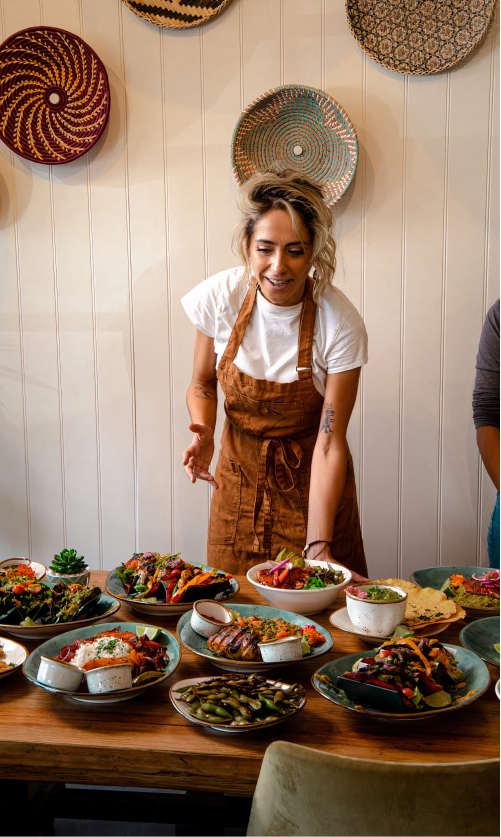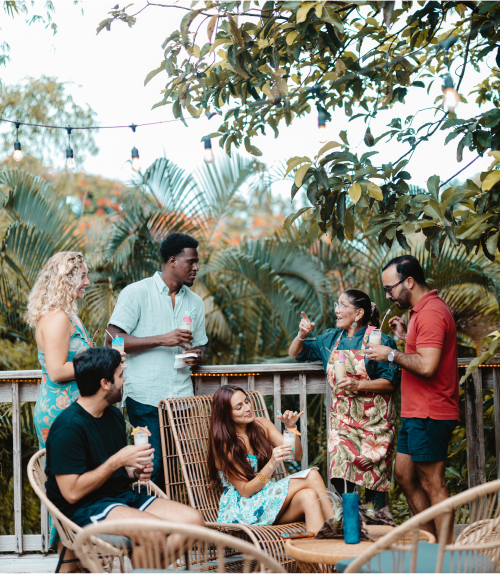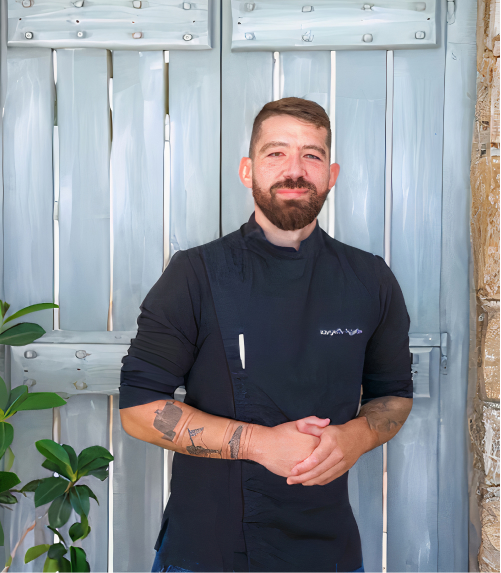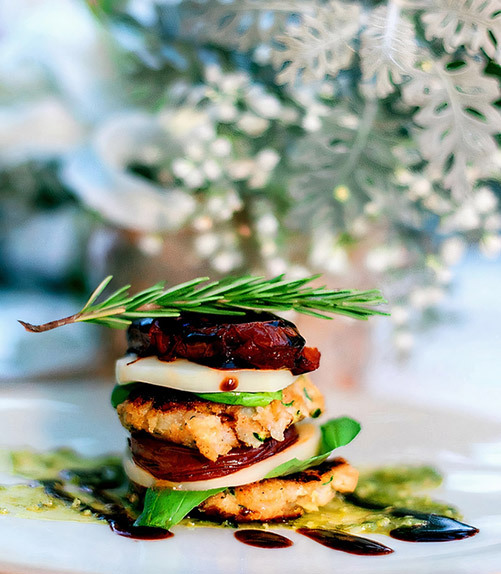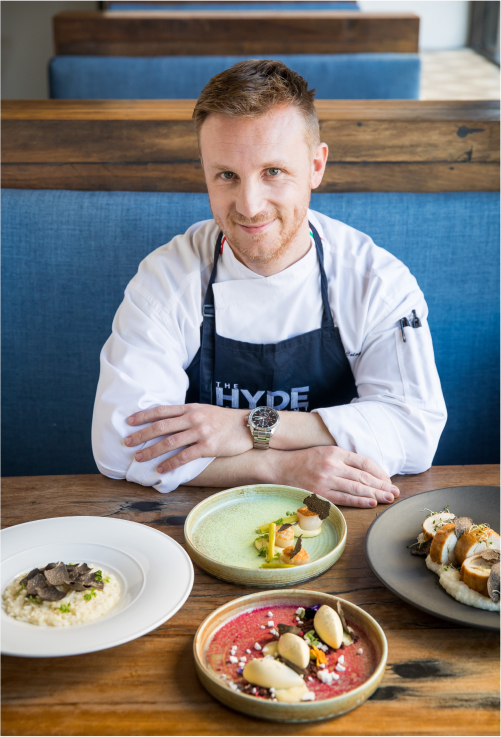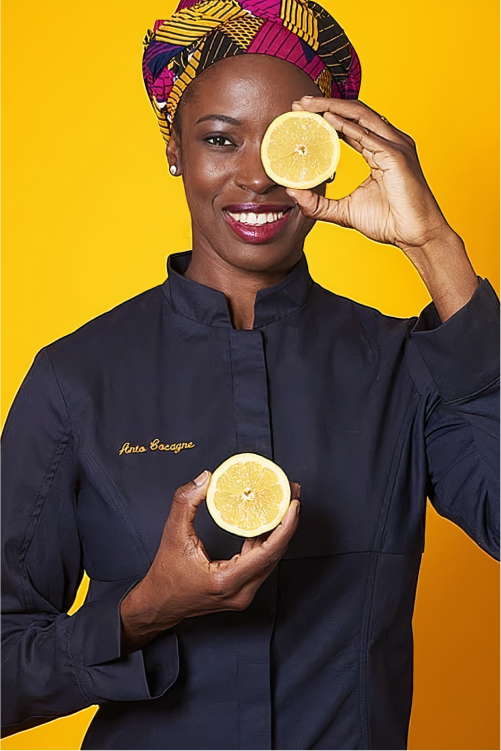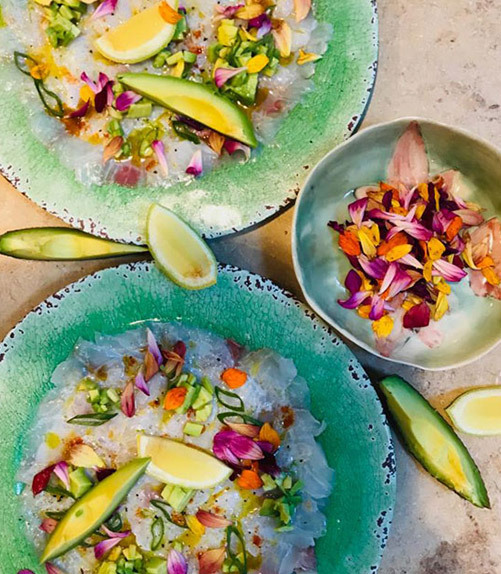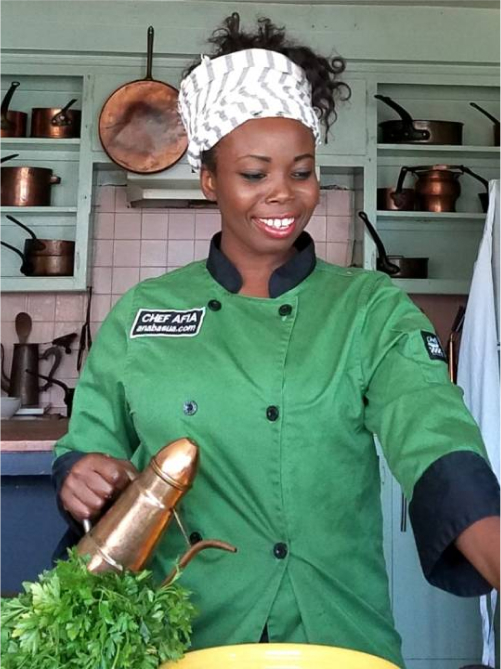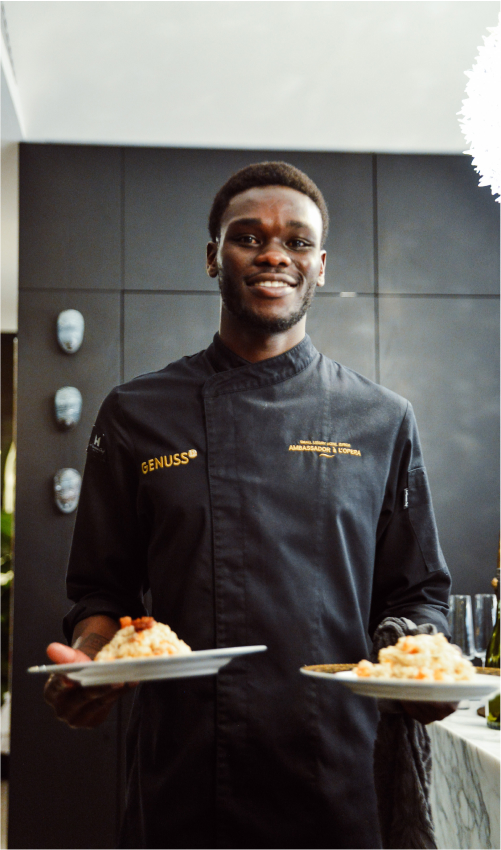 Enjoy the experience
There is no more intimate restaurant than your own home, where you can be at ease with the people you care for. Now, you can bring the magic of a fine dining restaurant to your table, through talented chefs who will tailor a menu to your cravings.
Turn your home into a restaurant and indulge yourself with a unique dining experience at home.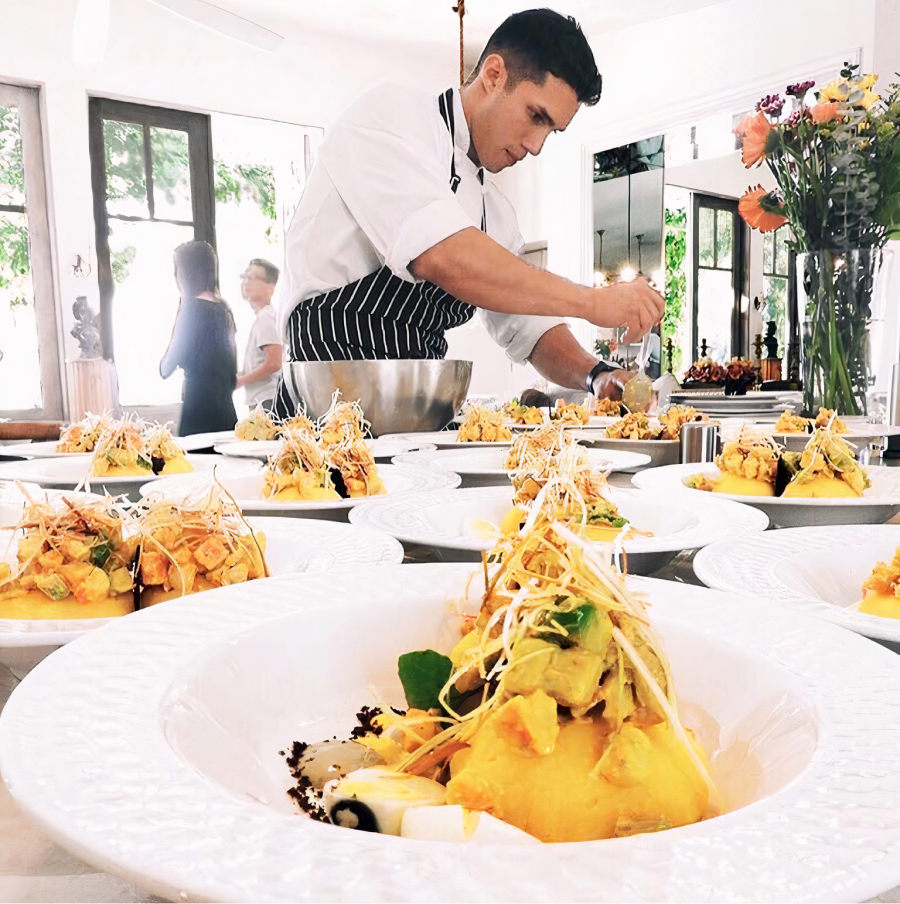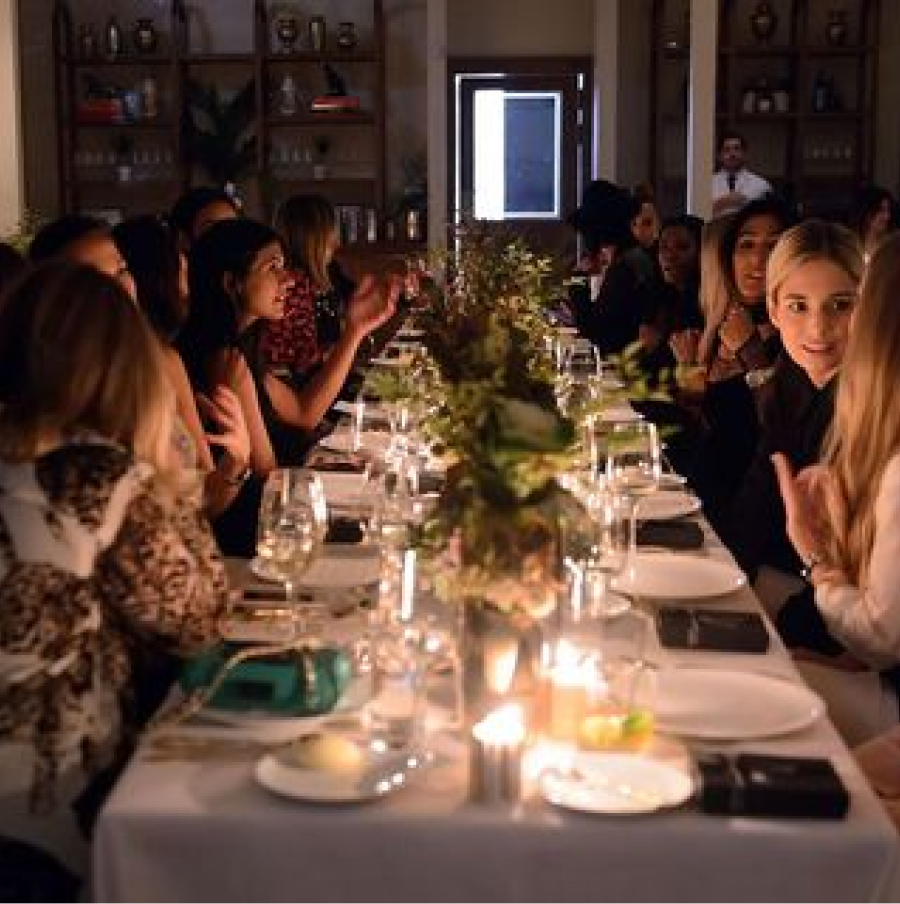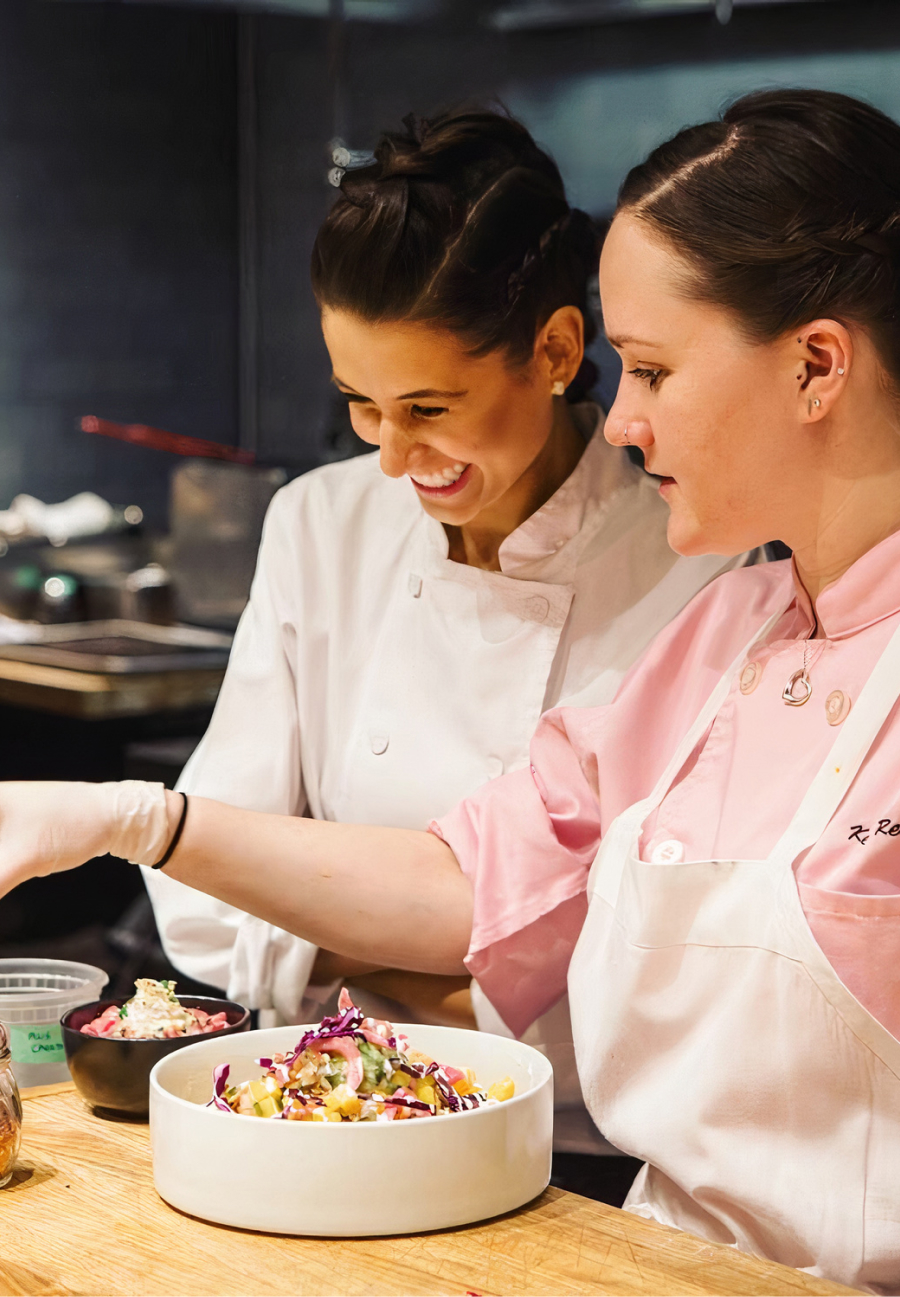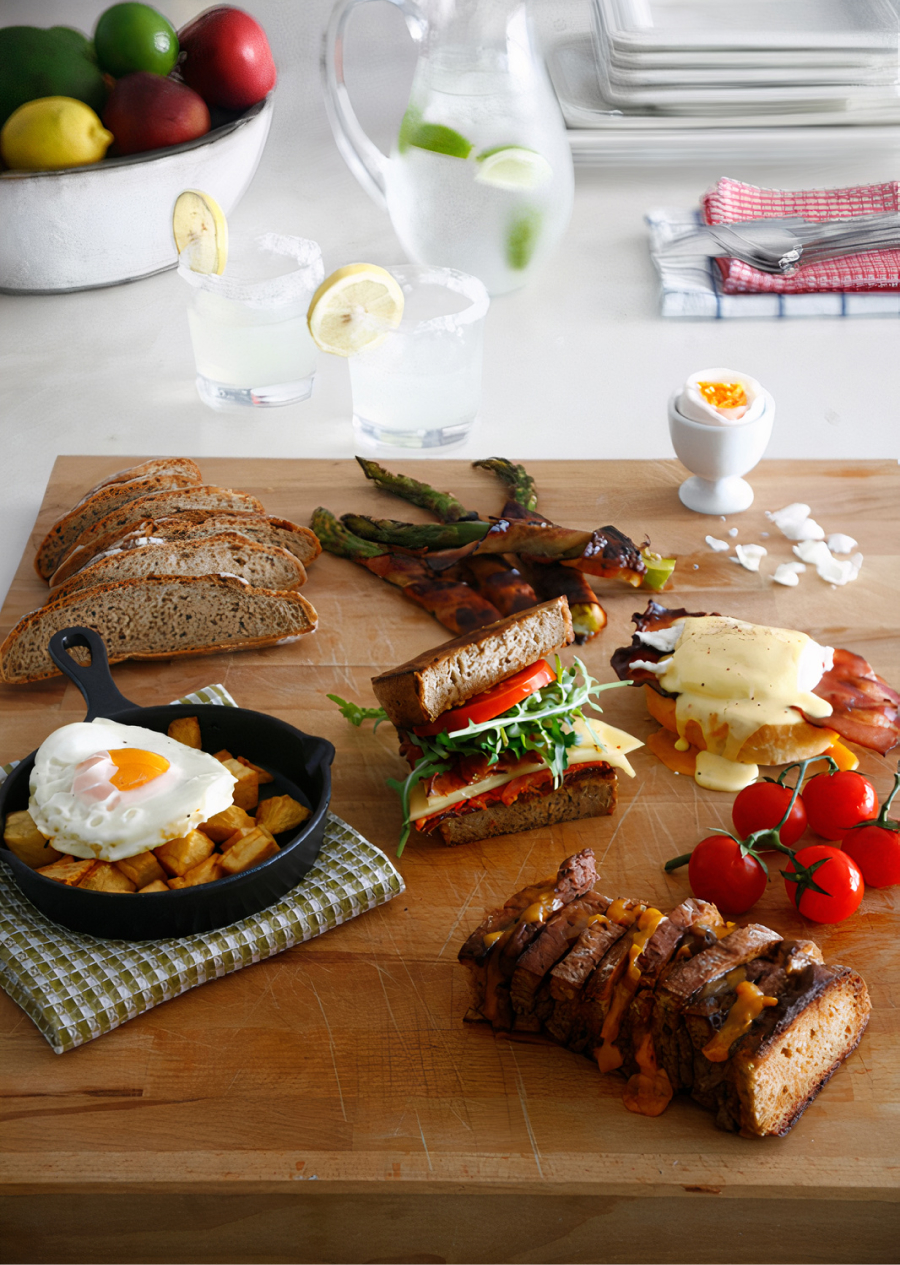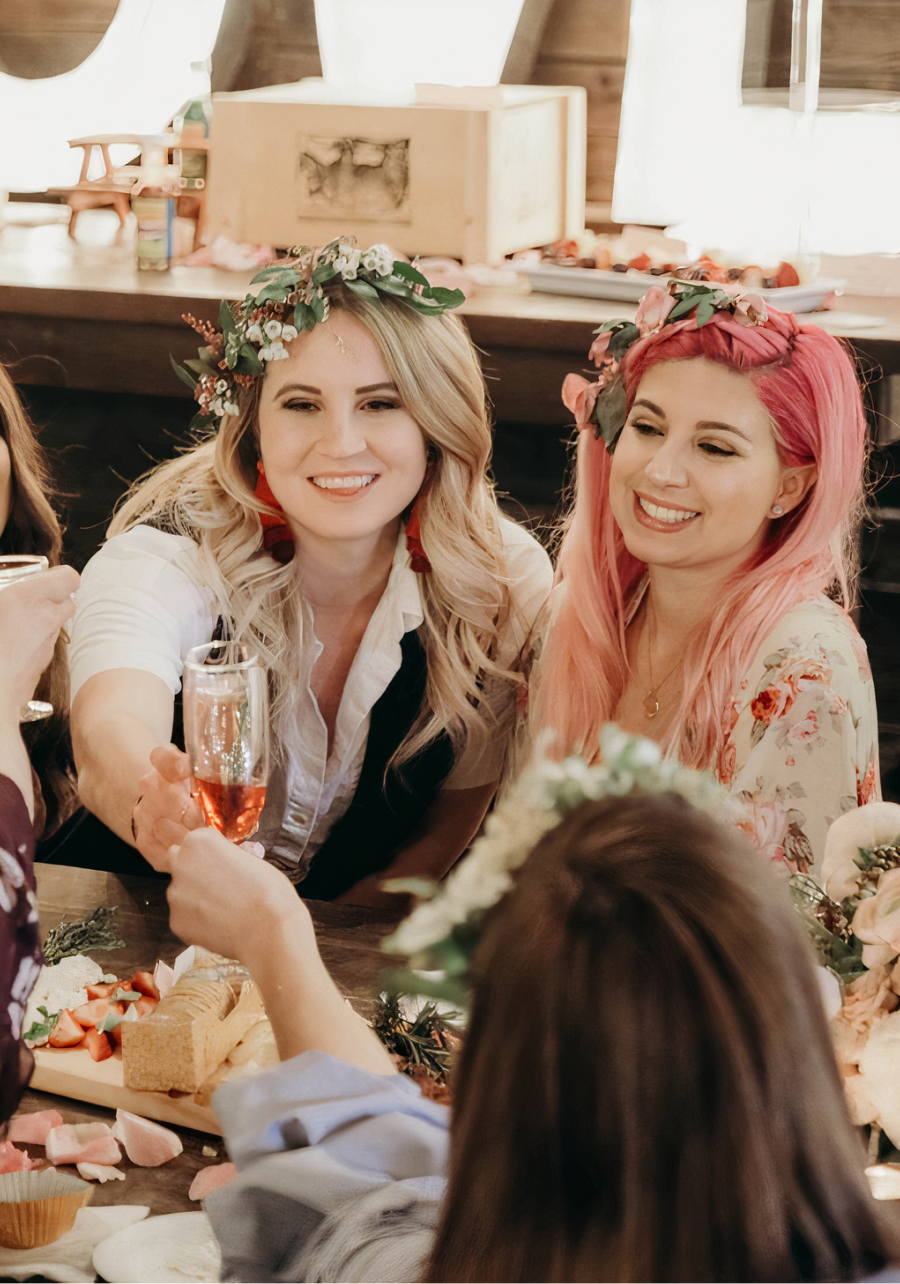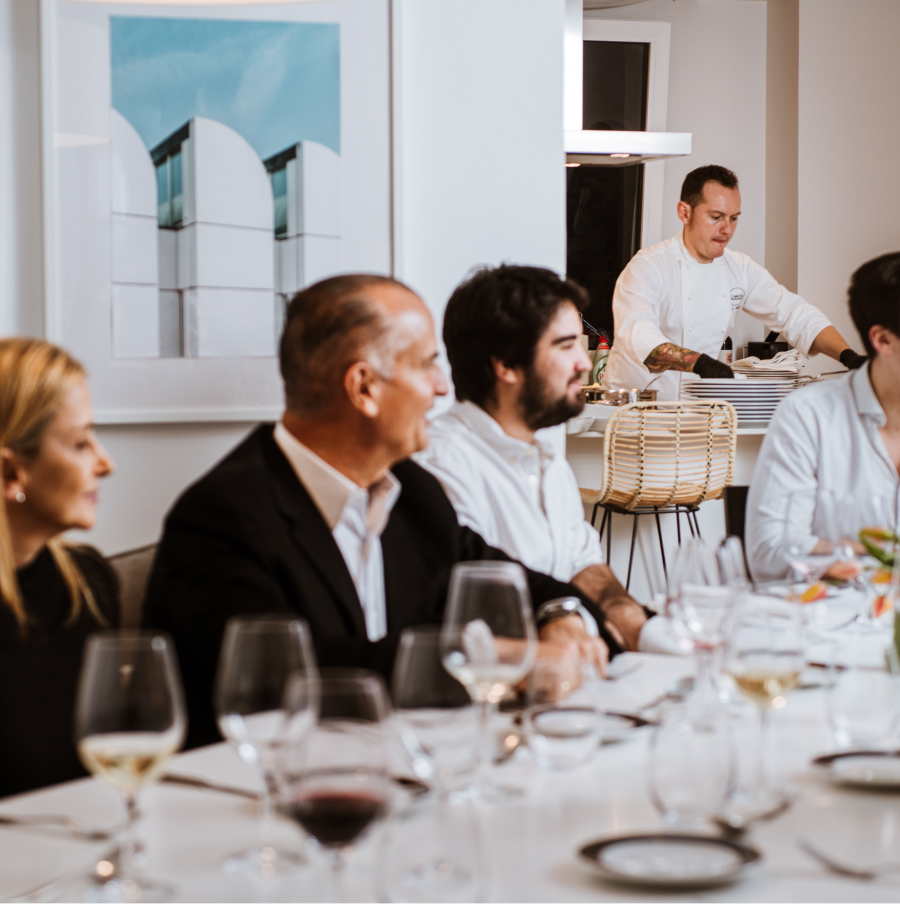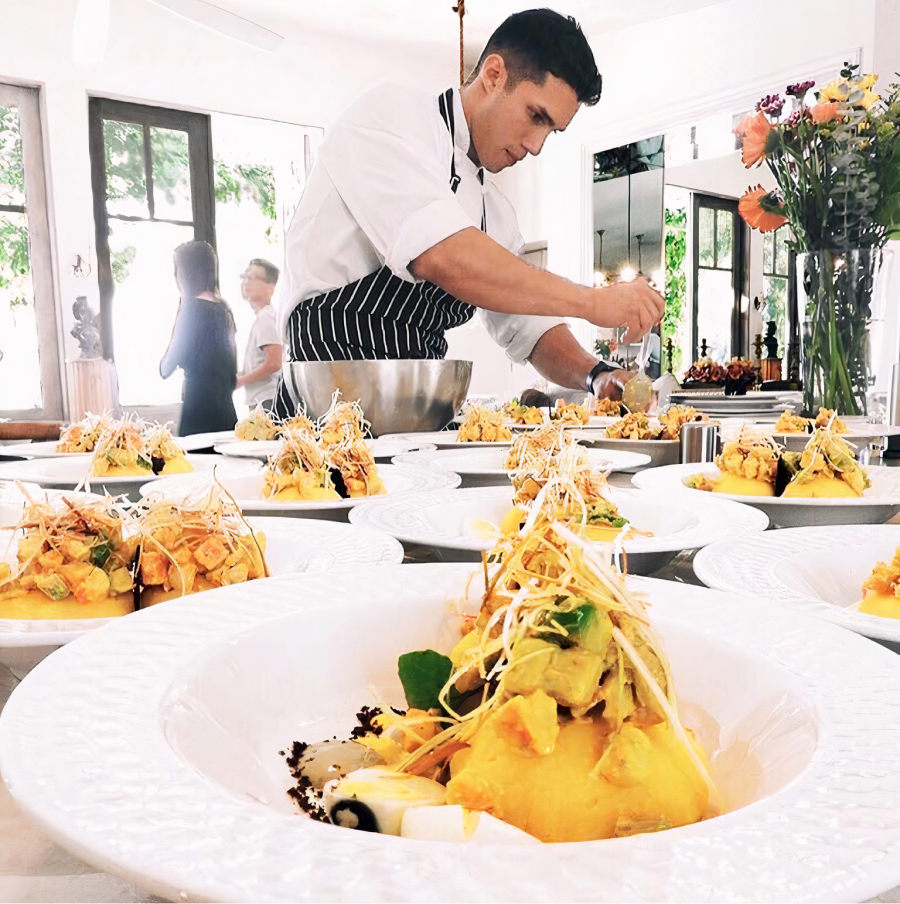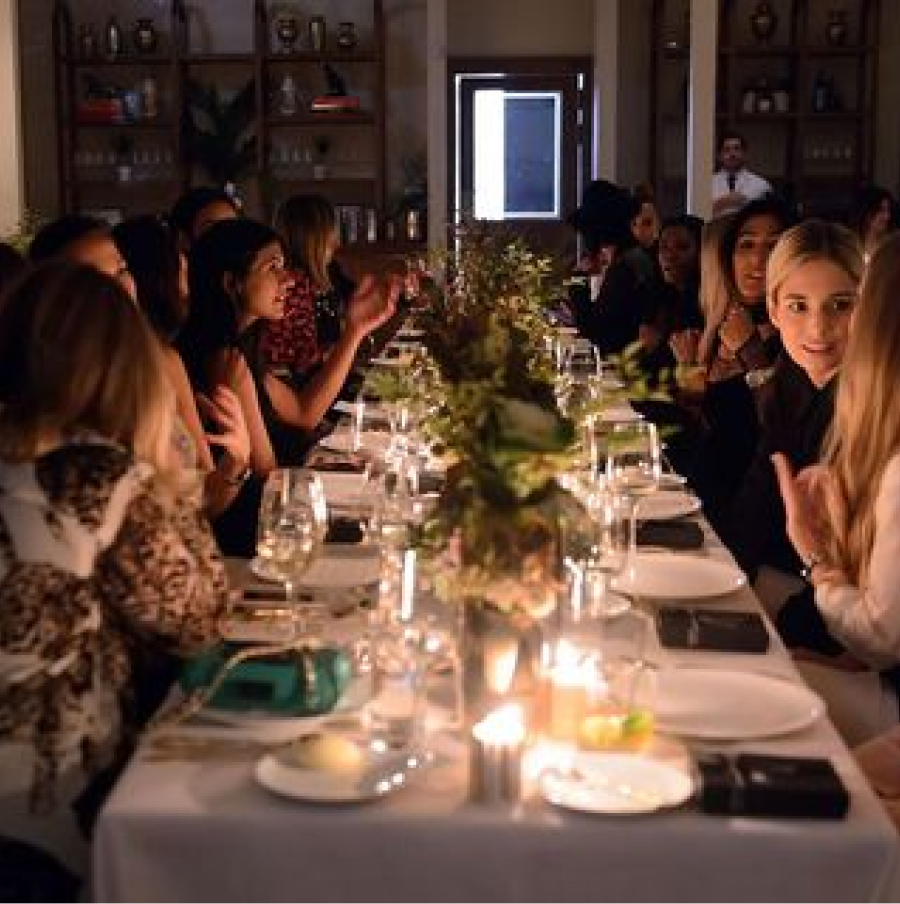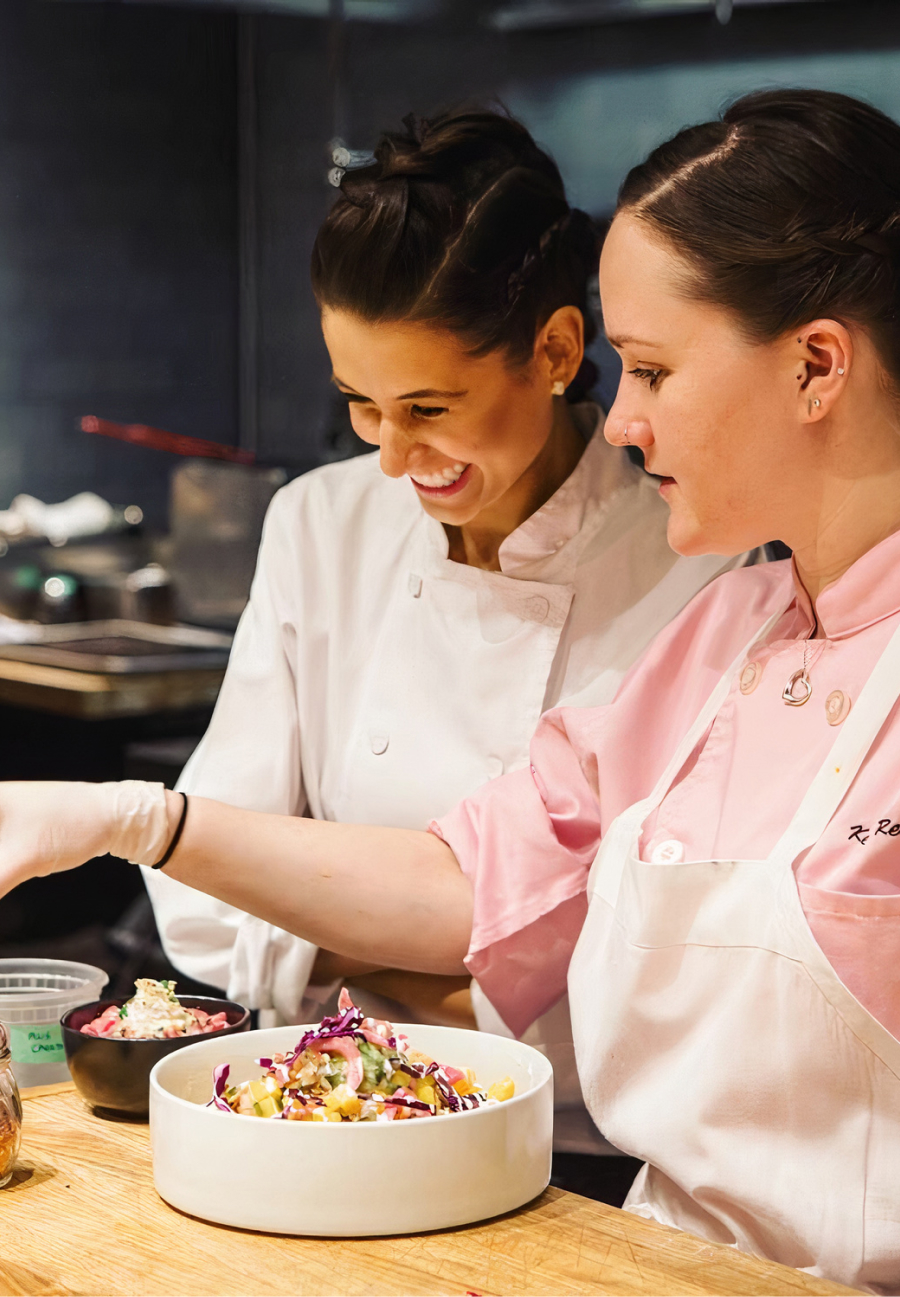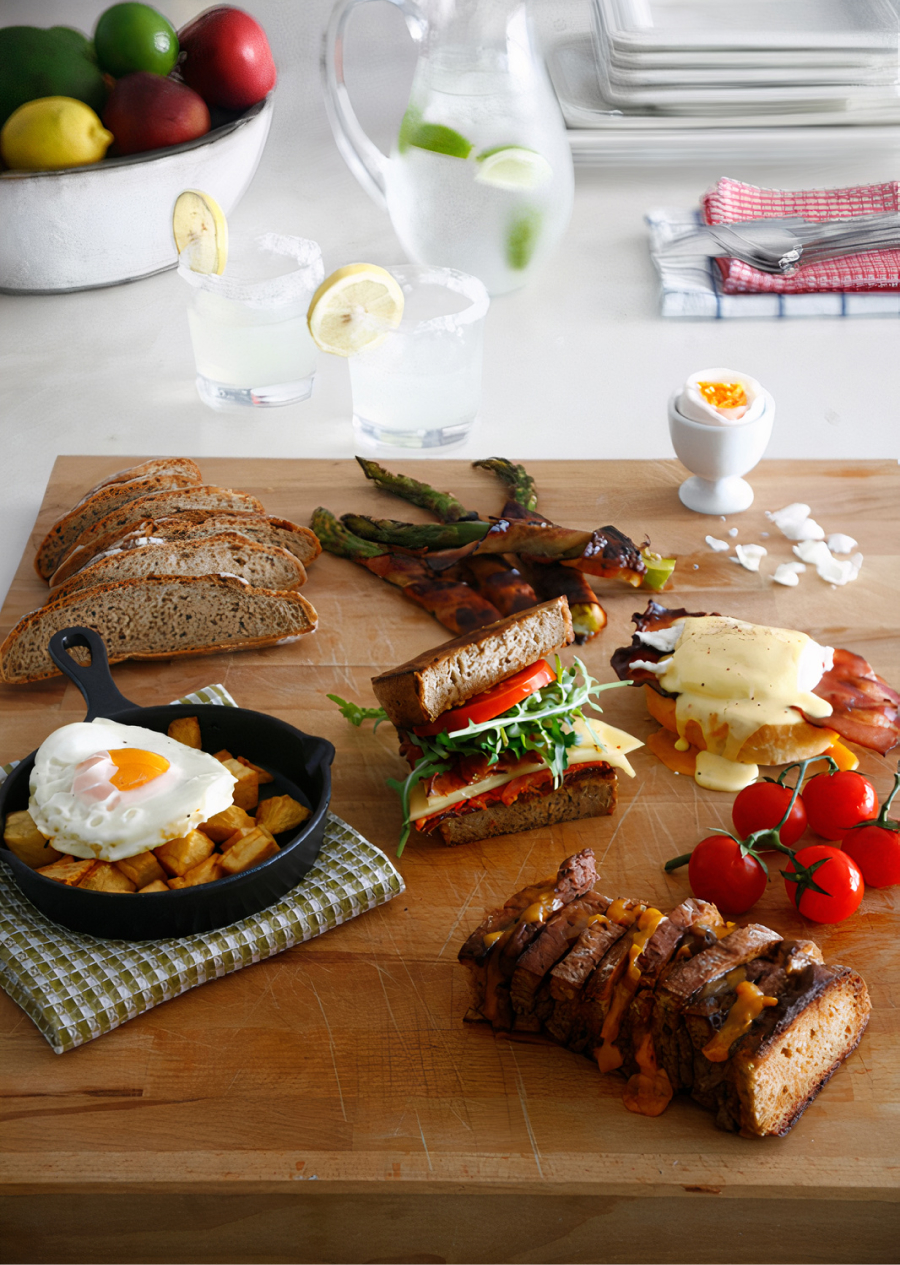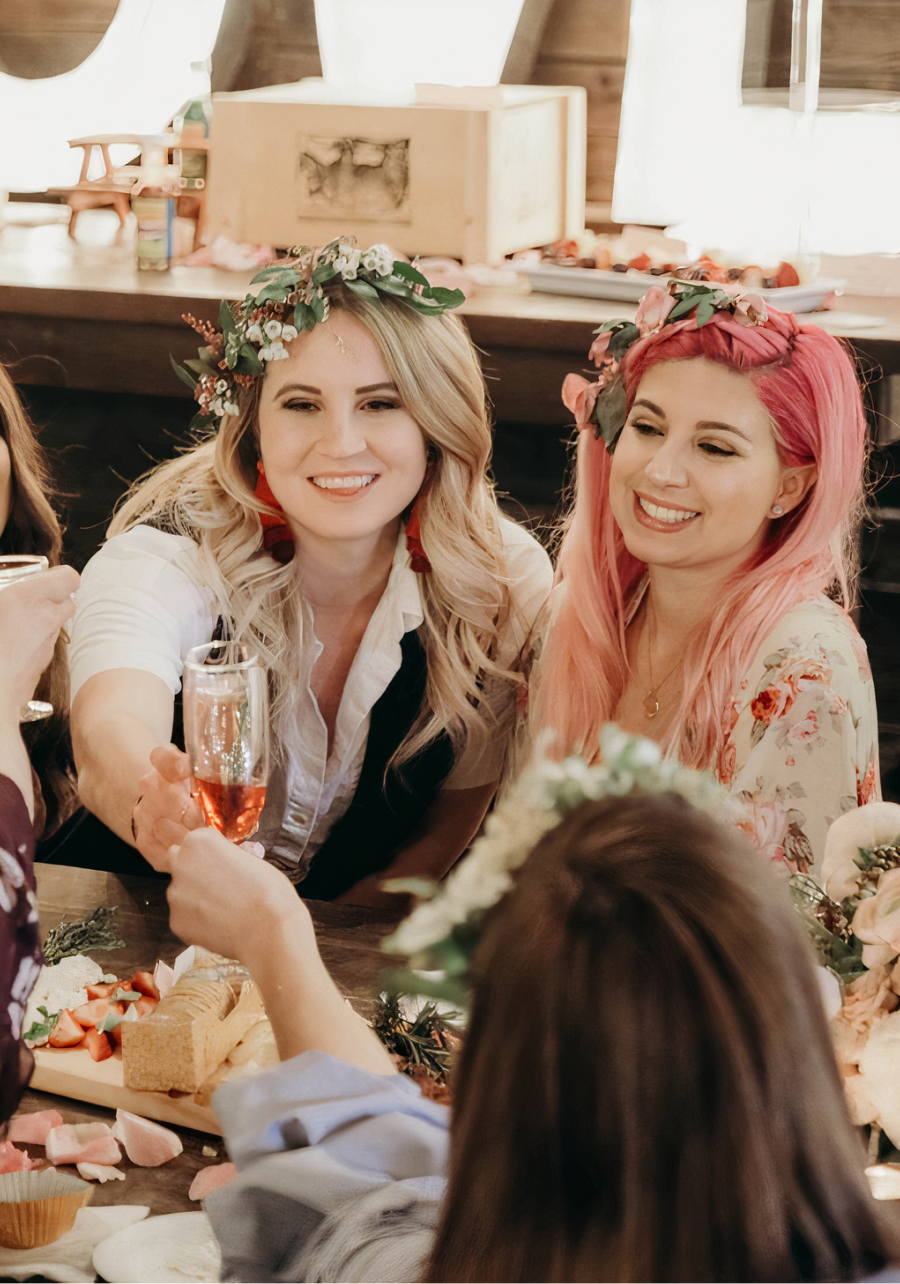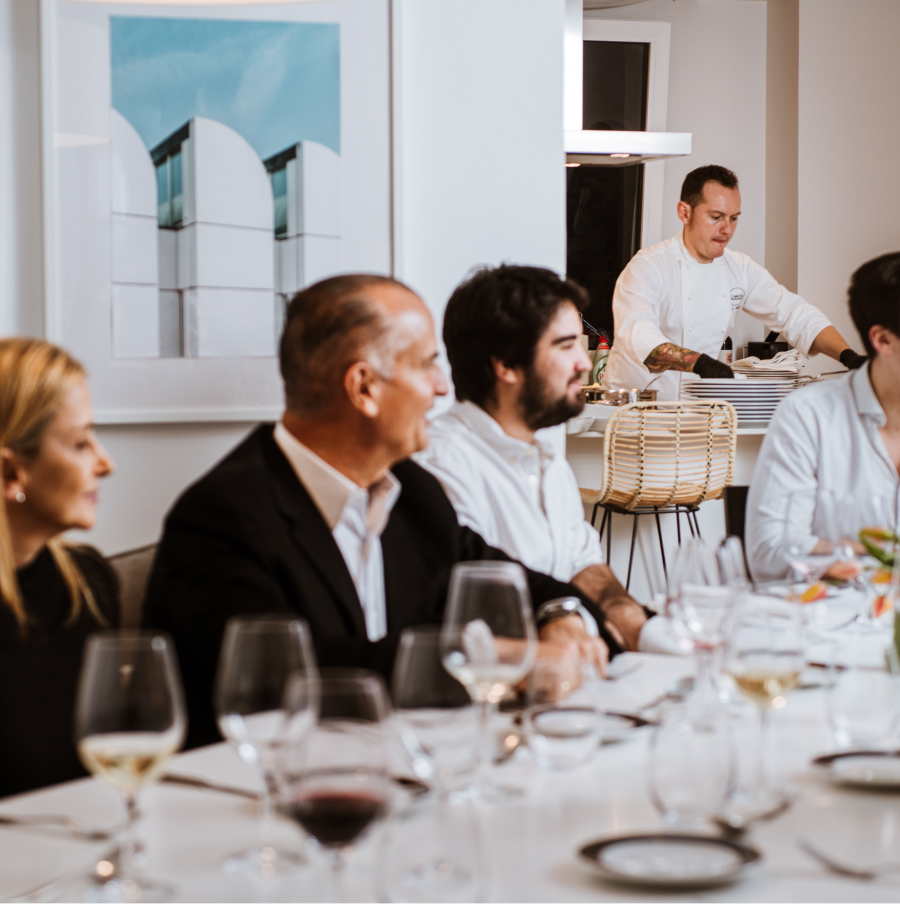 Personalize your request
Share with us the details of your dreamed meal, including type of cuisine, preferences and intolerances.
Receive menu proposals
Our chefs will design menus based solely on your wants and needs.
Get chatty with your chefs
Dont be shy to exchange some messages with your chefs until your perfect menu is ready!
Book your experience
Once you are happy with your choice, submit your payment to secure your experience.
Enjoy!
All there is left to do is counting down the days till your culinary experience begins!
Find your chef
Customize your request and start talking with your chefs.
Top private chefs
We've curated the largest chefs portfolio worldwide, so you can have access to talented chefs with a passion for food and hospitality.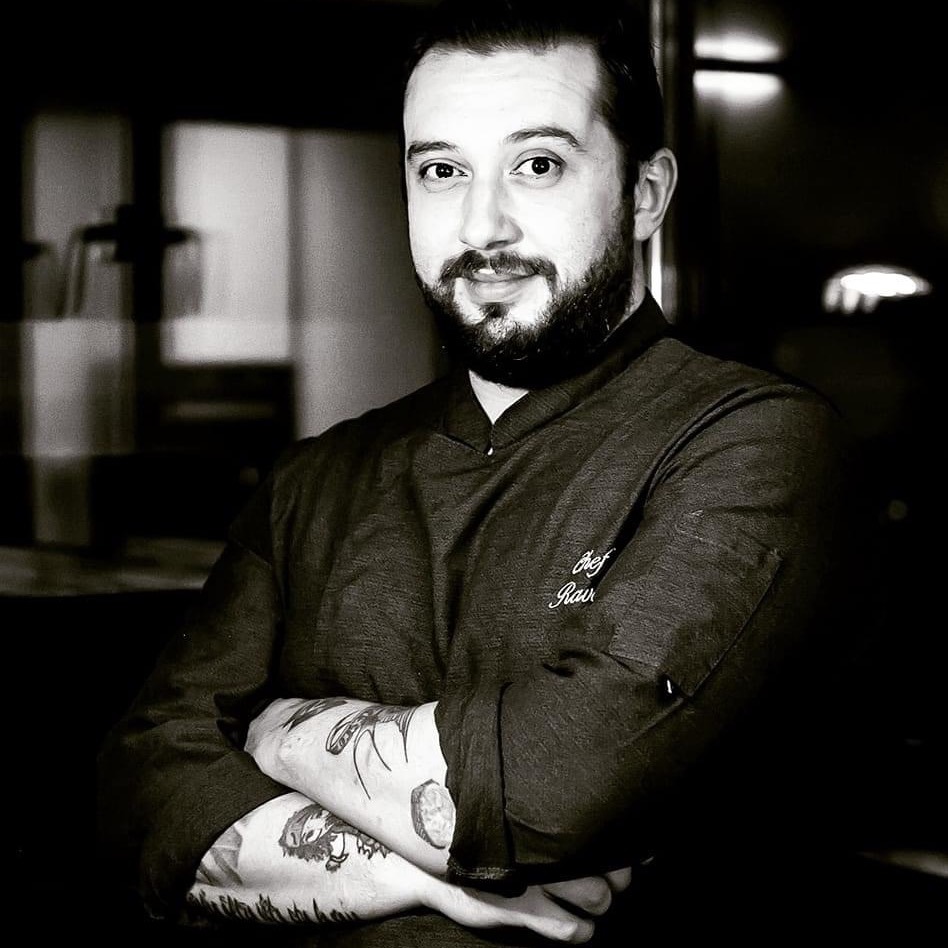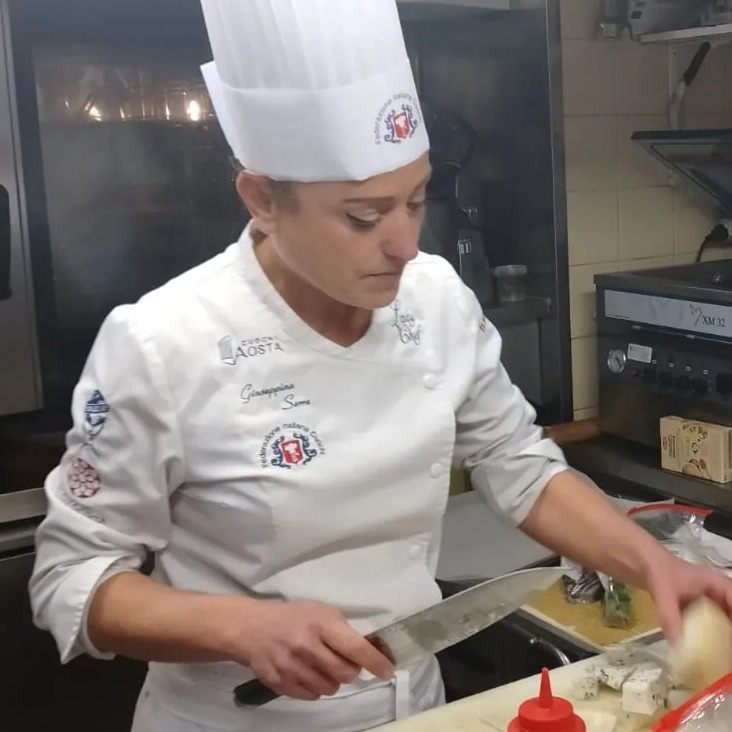 Giuseppina Serra
Courmayeur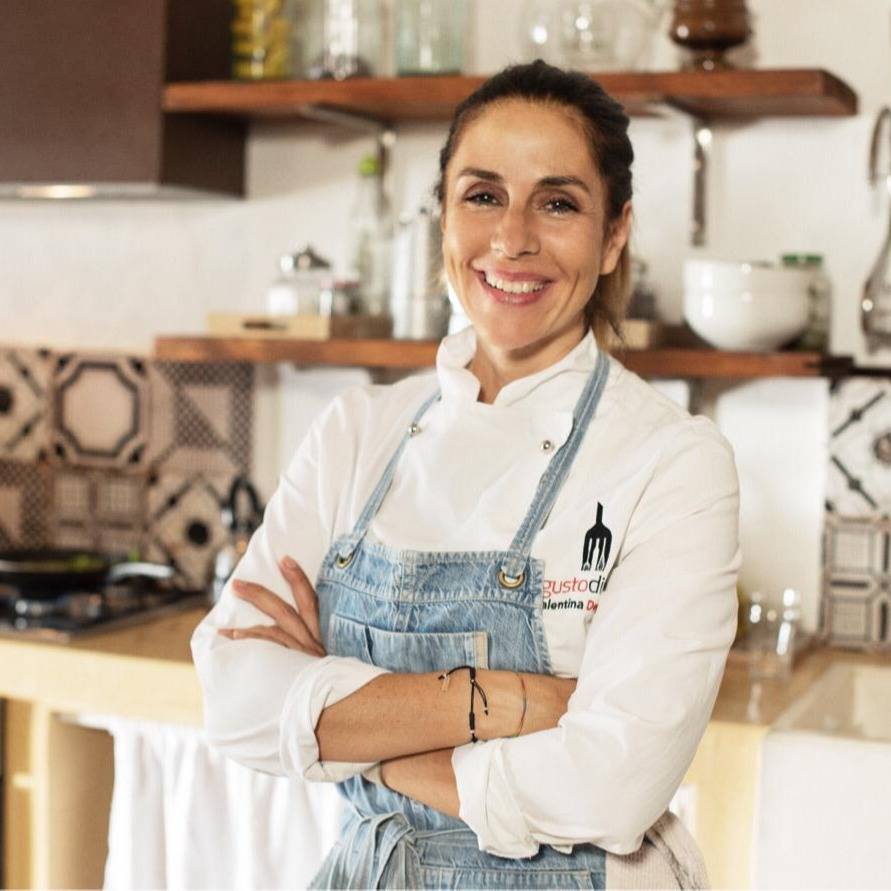 Valentina De Palma
Taranto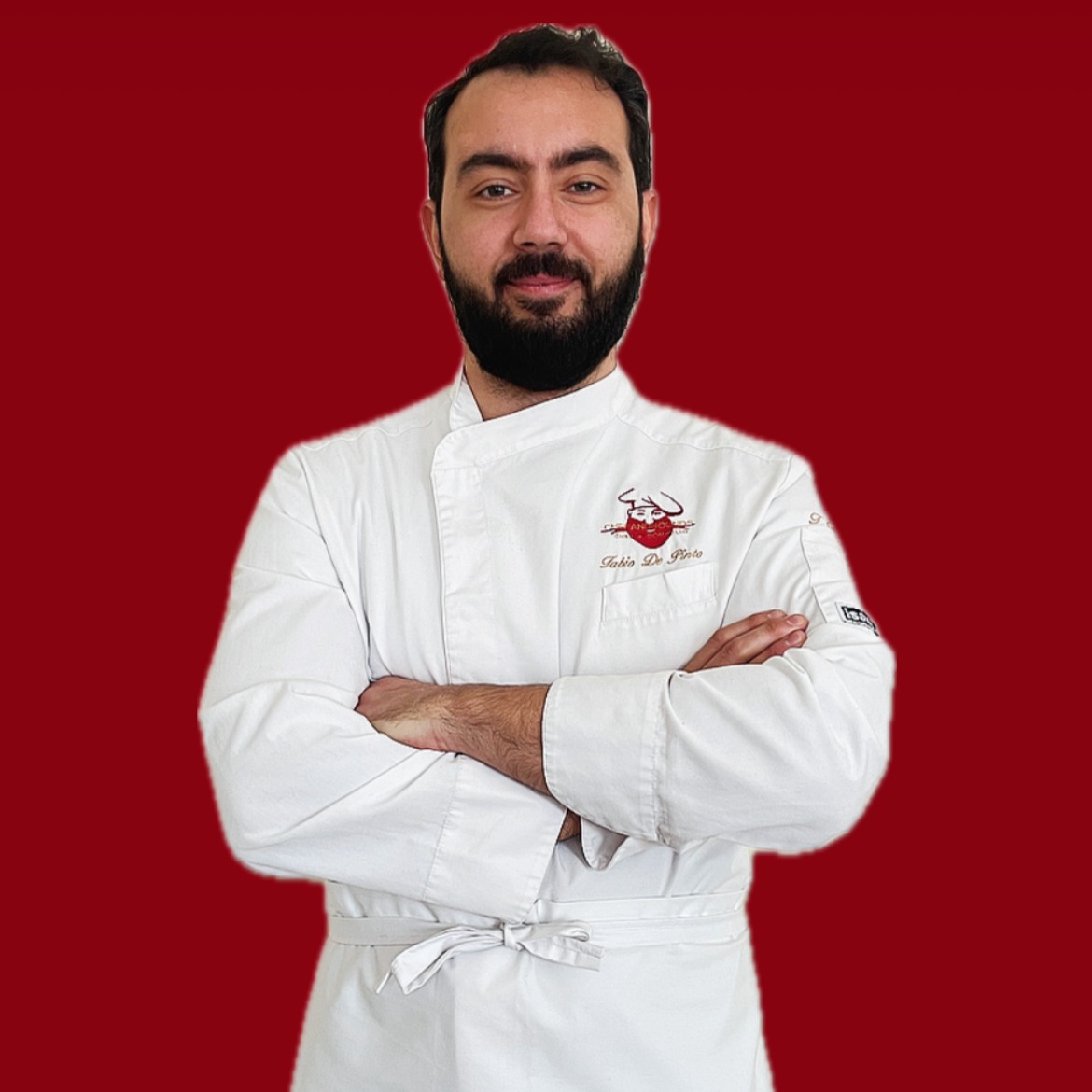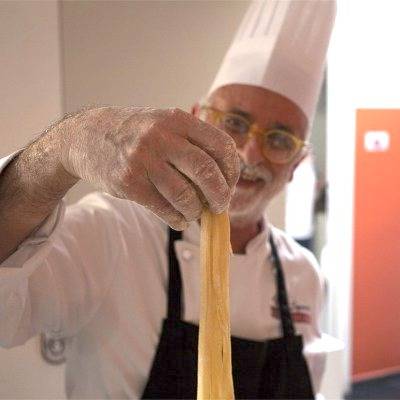 Giulio Chef Ratatouille
Milano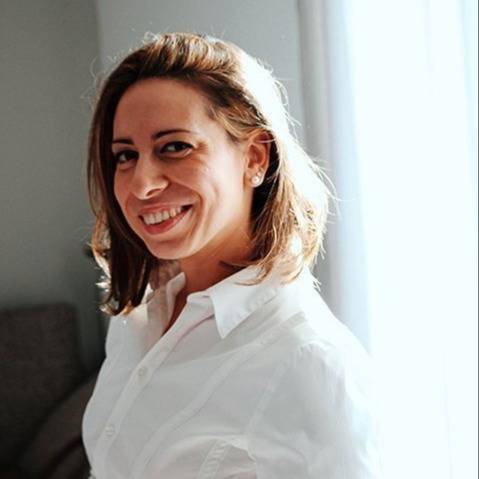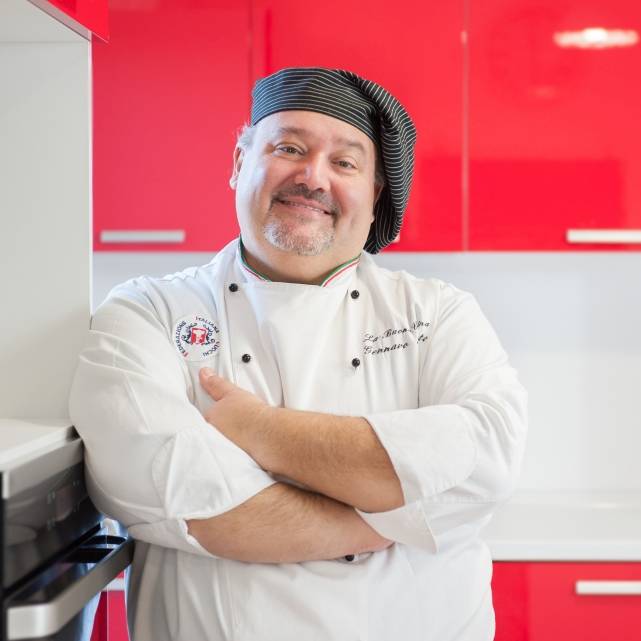 Gennaro Amato
Cassano d'Adda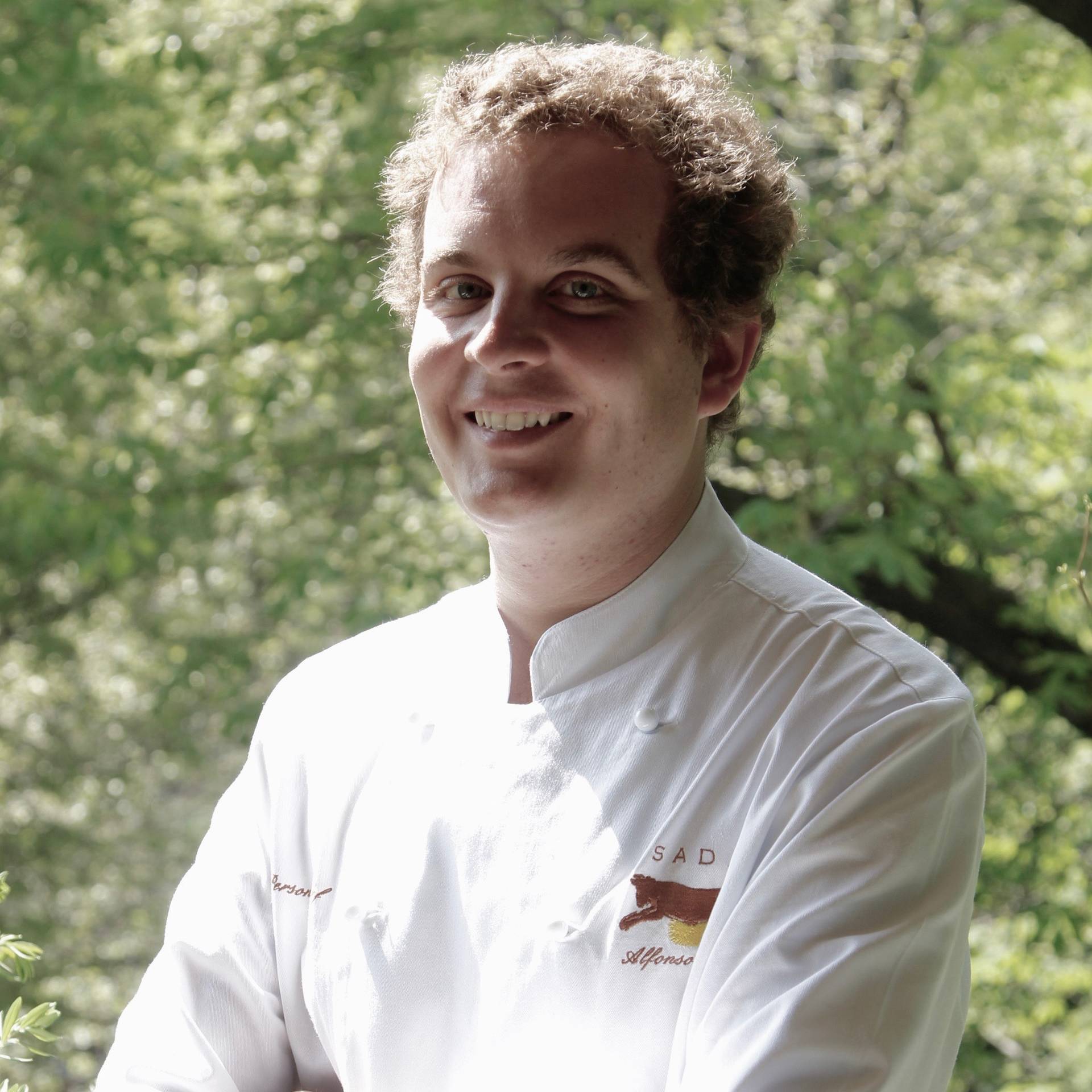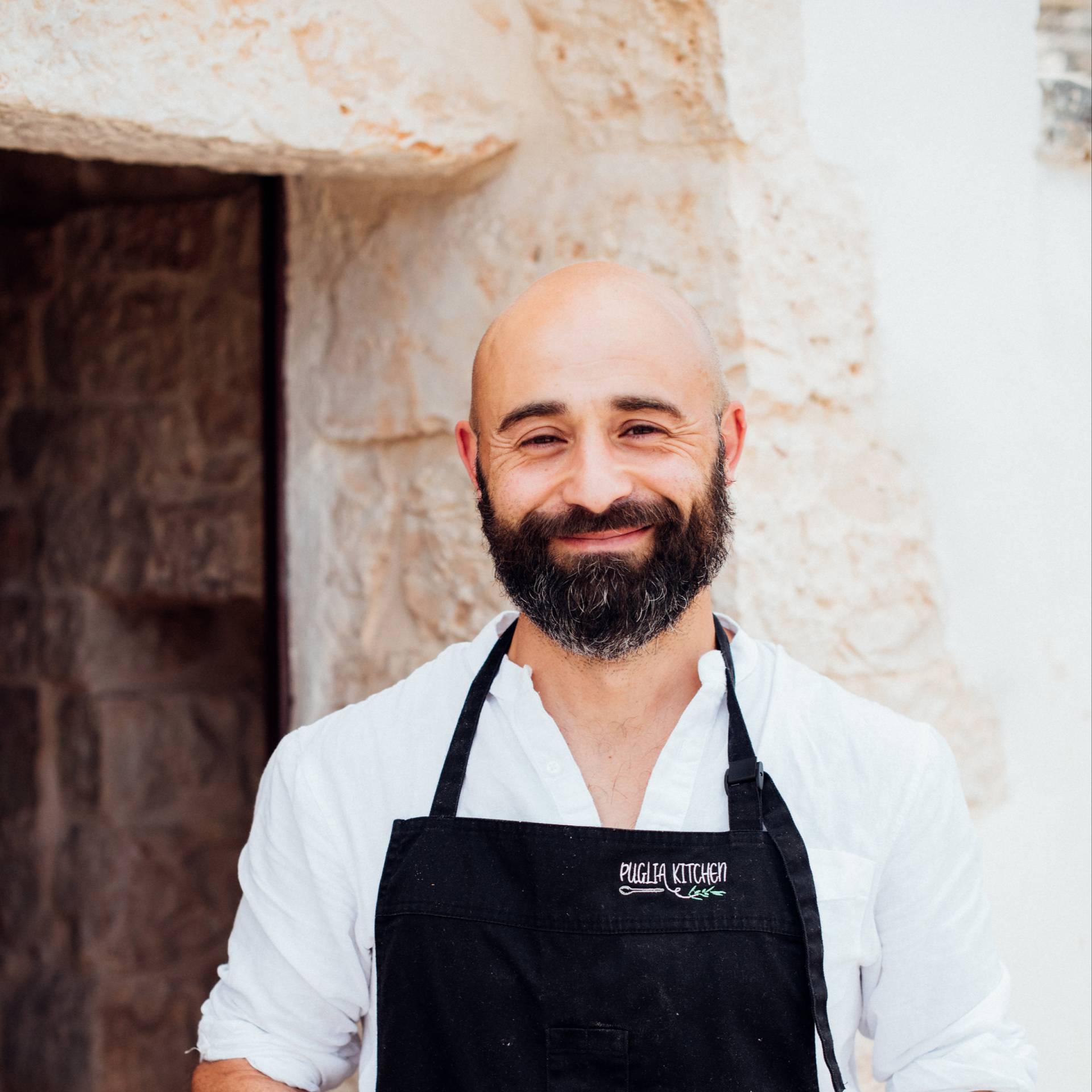 Domenico Bianco
Conversano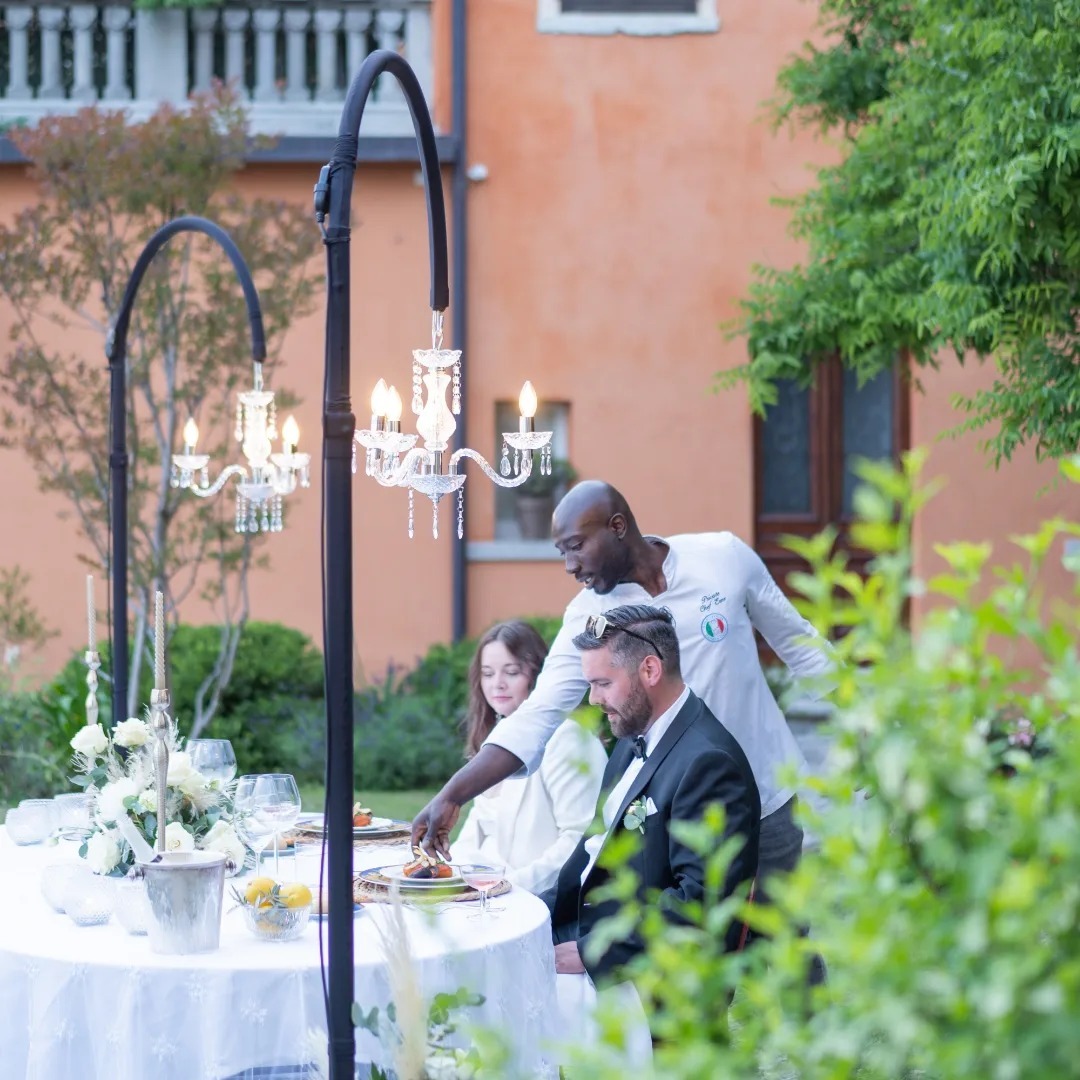 Ernesto Kouassi
Desenzano del Garda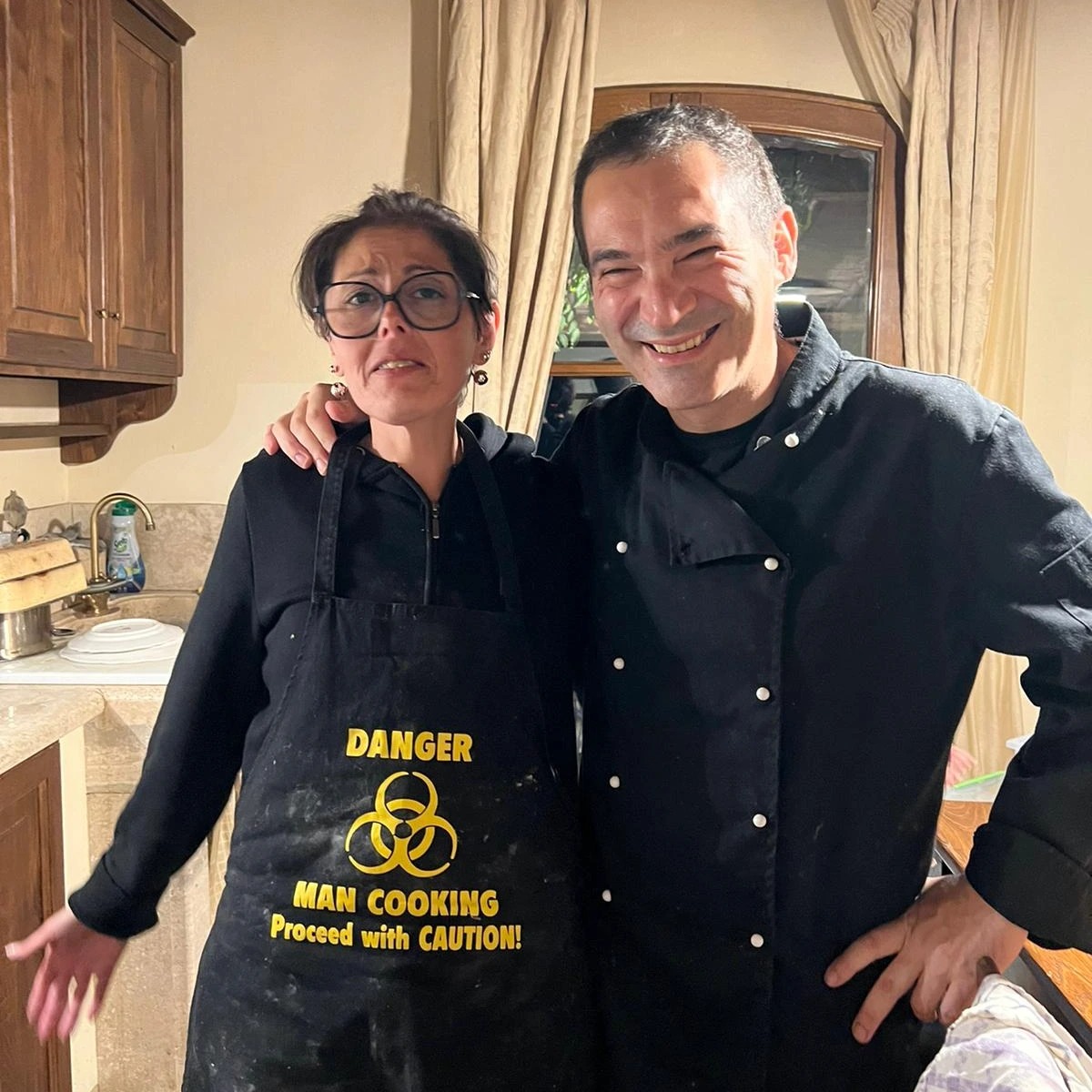 Alessandro Torzoni
Sinalunga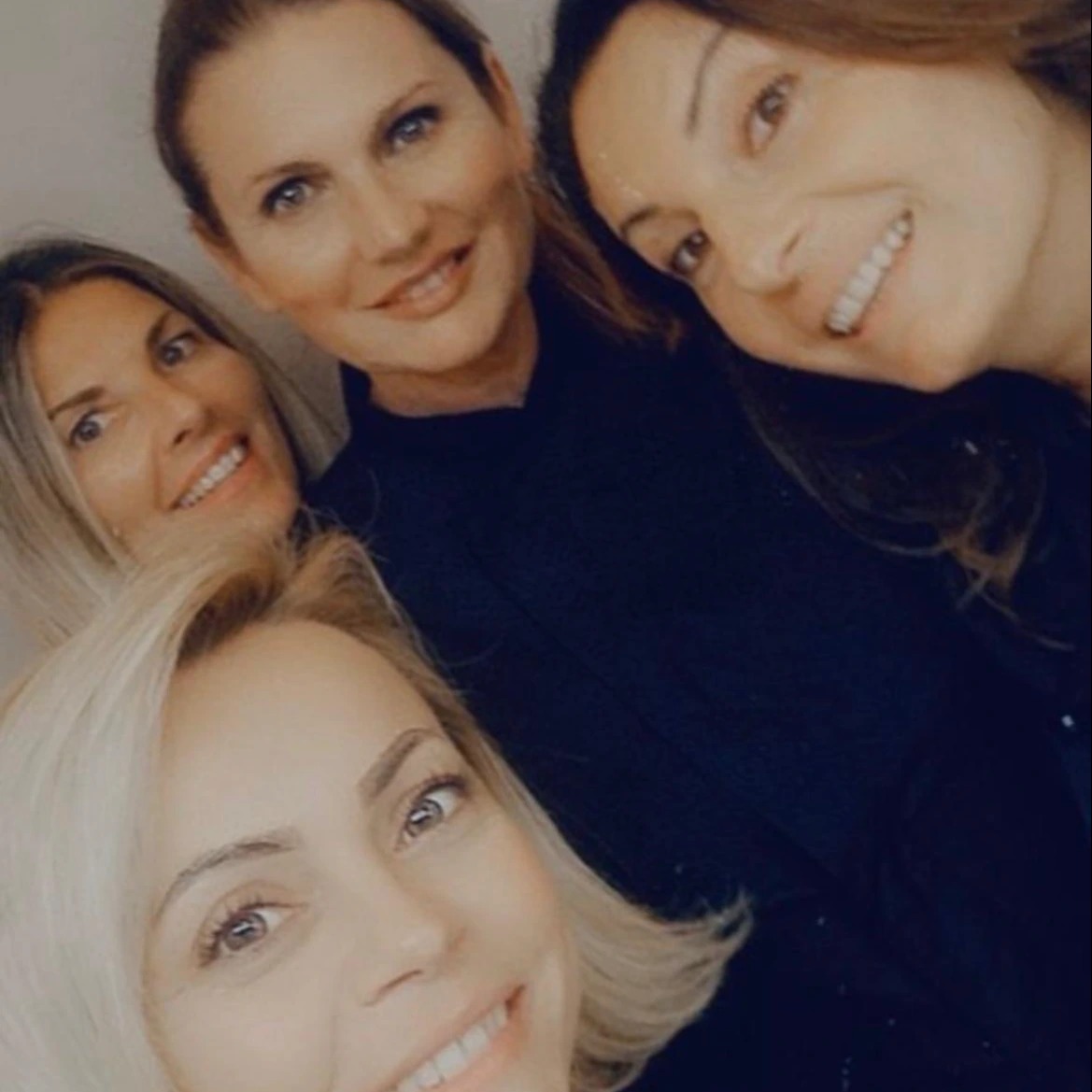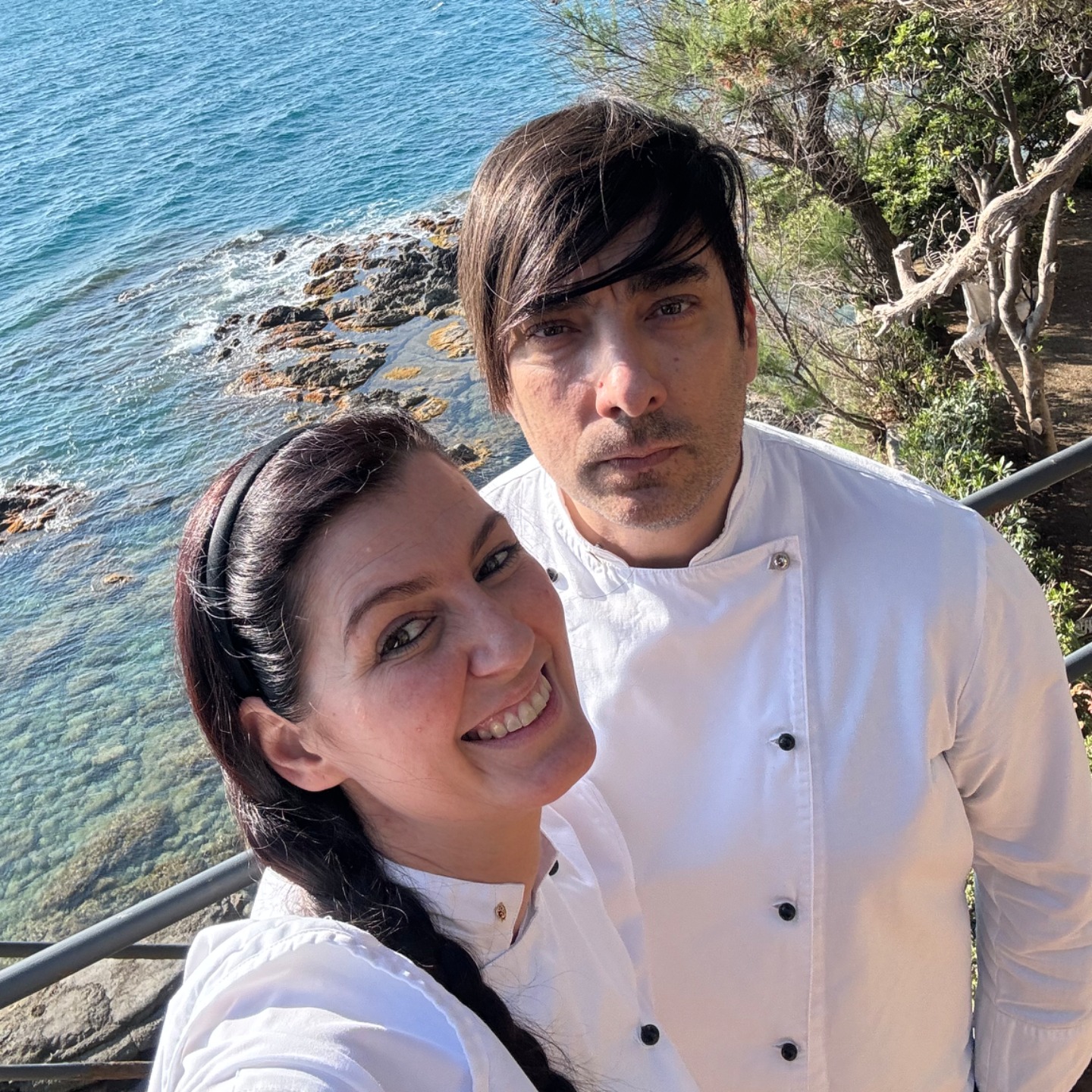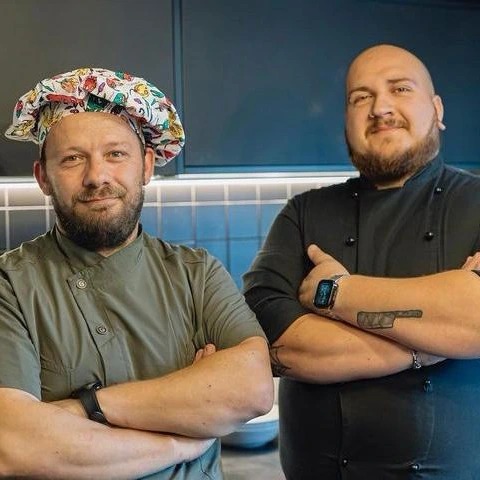 Pierangelo Turesso
Villa Guardia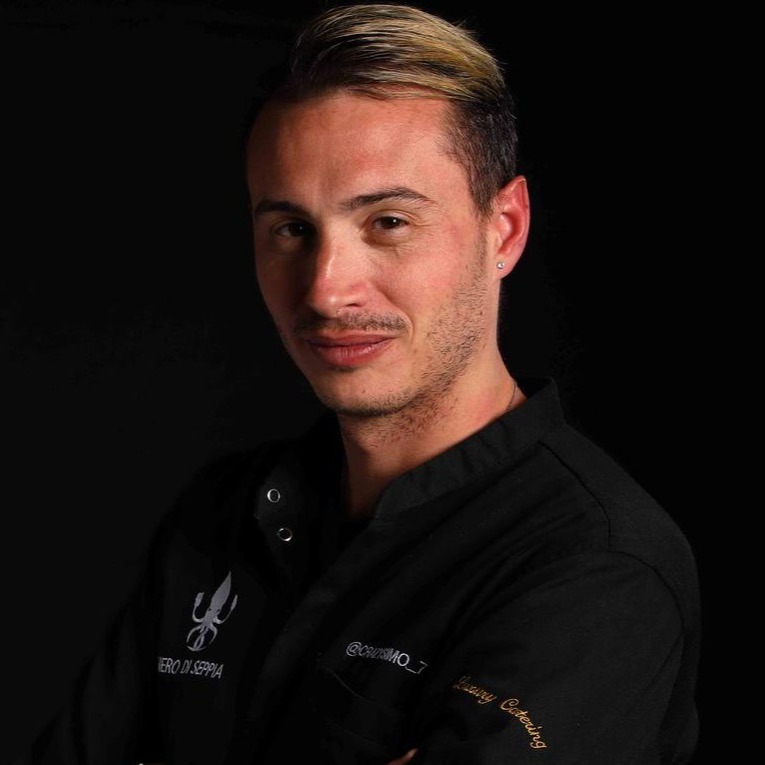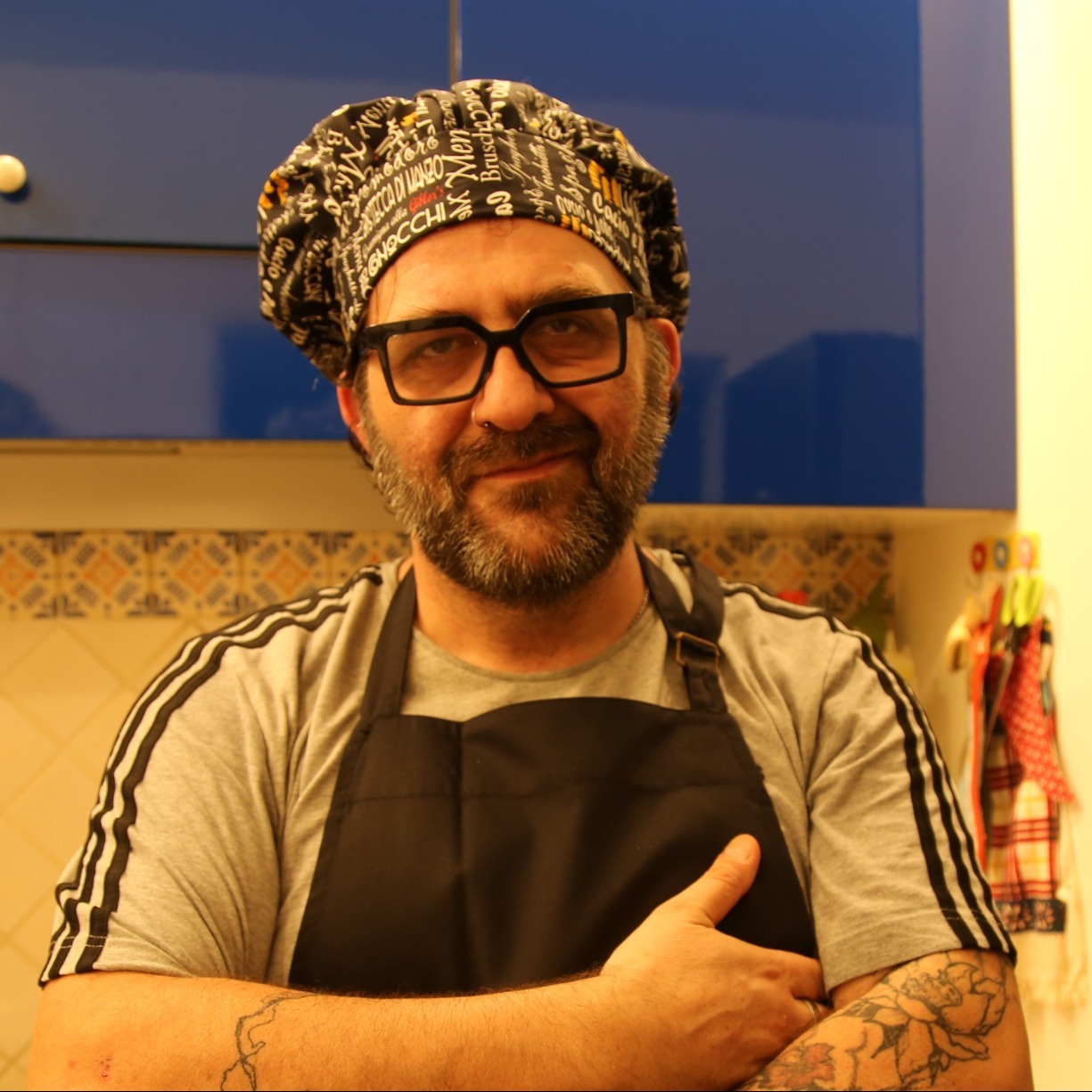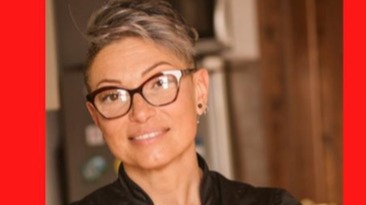 Gabriella Carrozzini
Firenze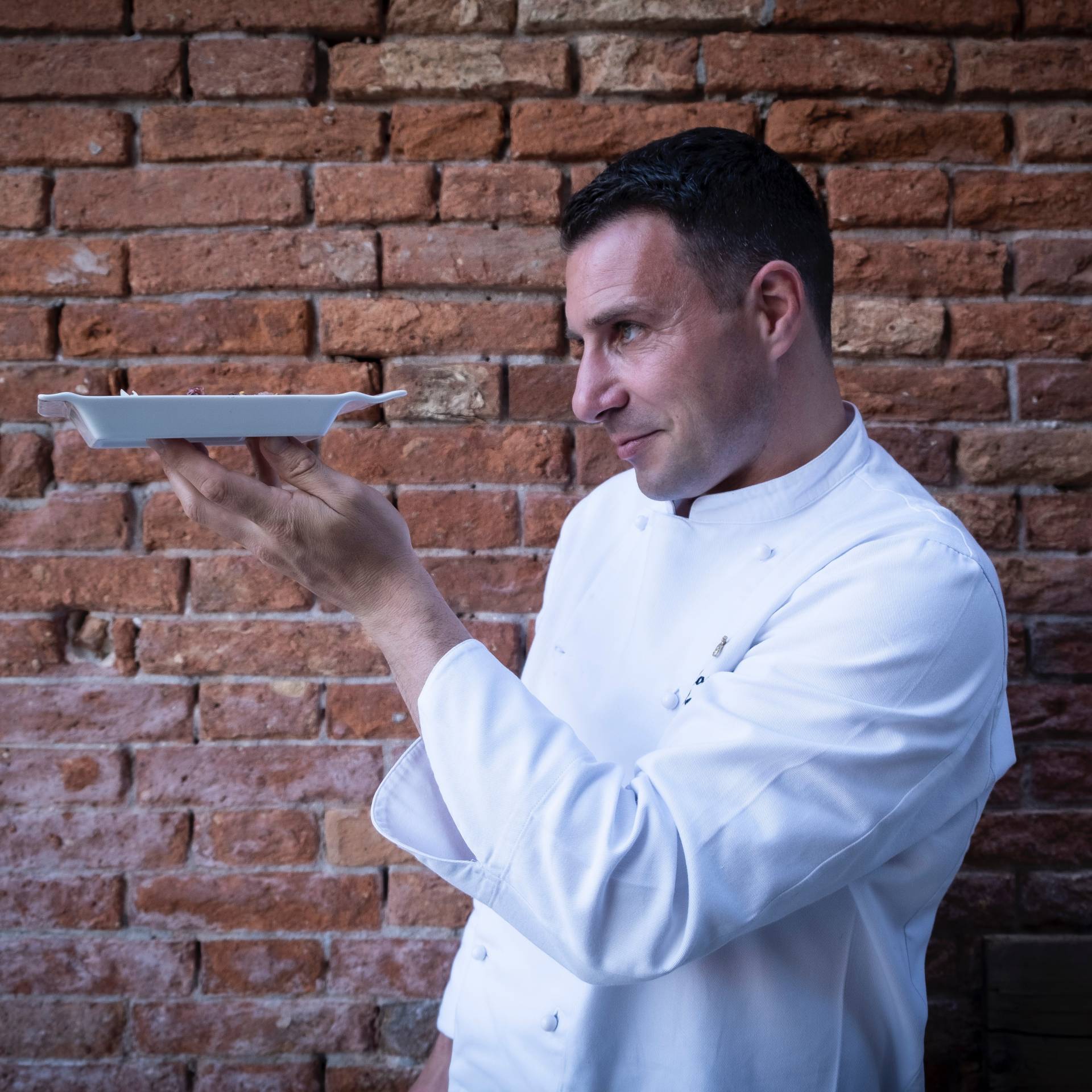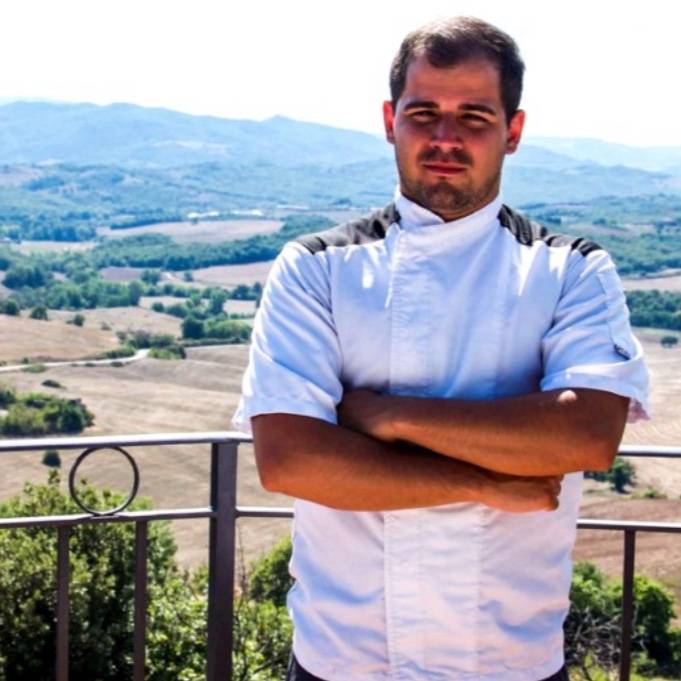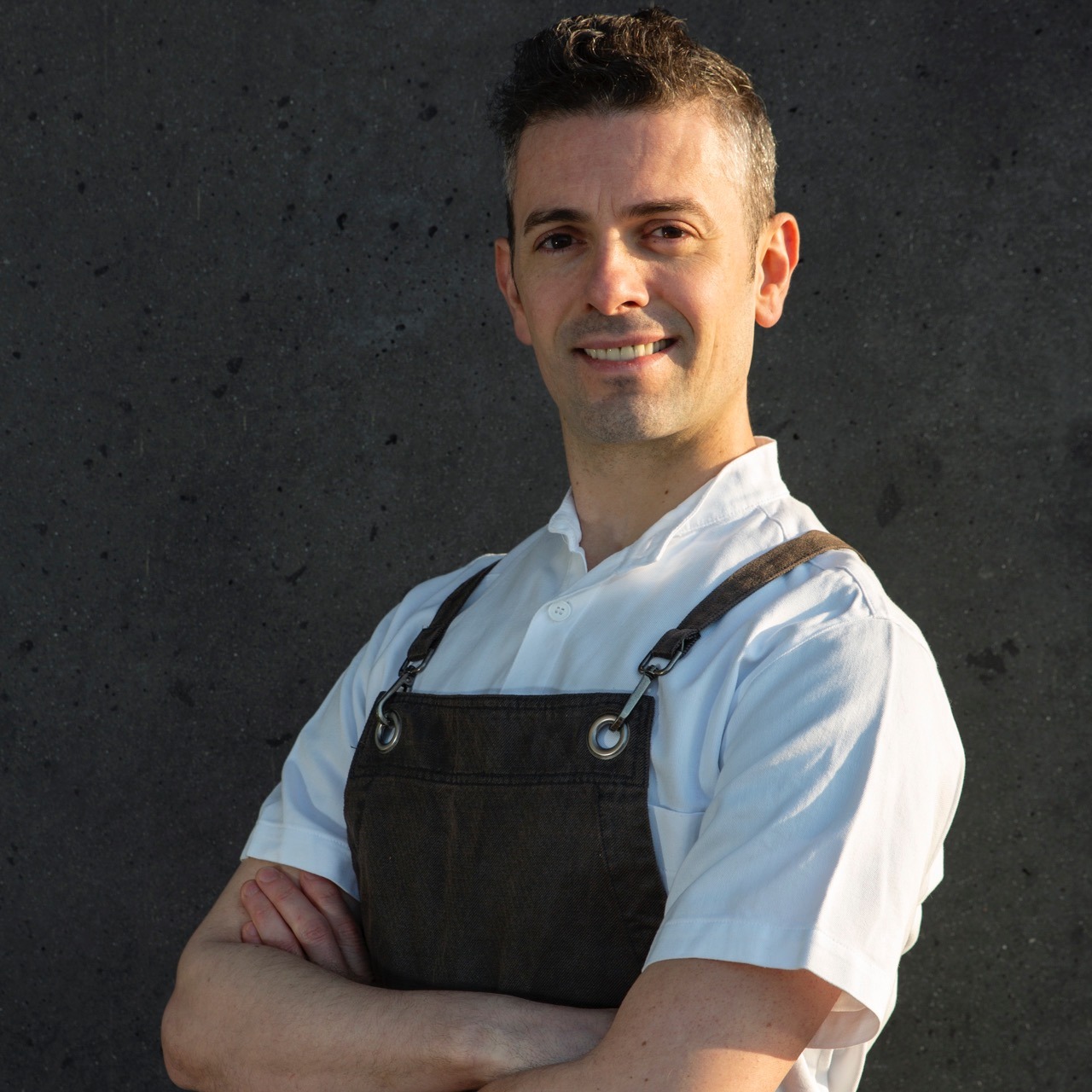 Enrico Pantorno
Barrafranca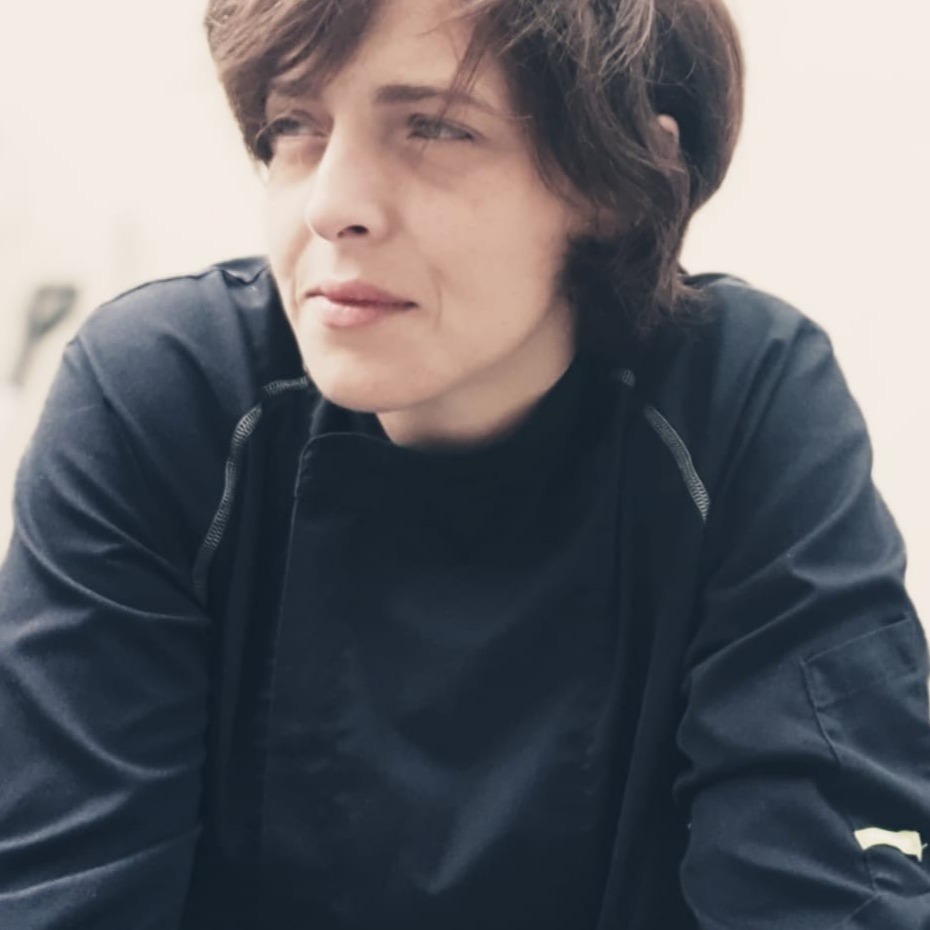 Demaride Campanile
Matera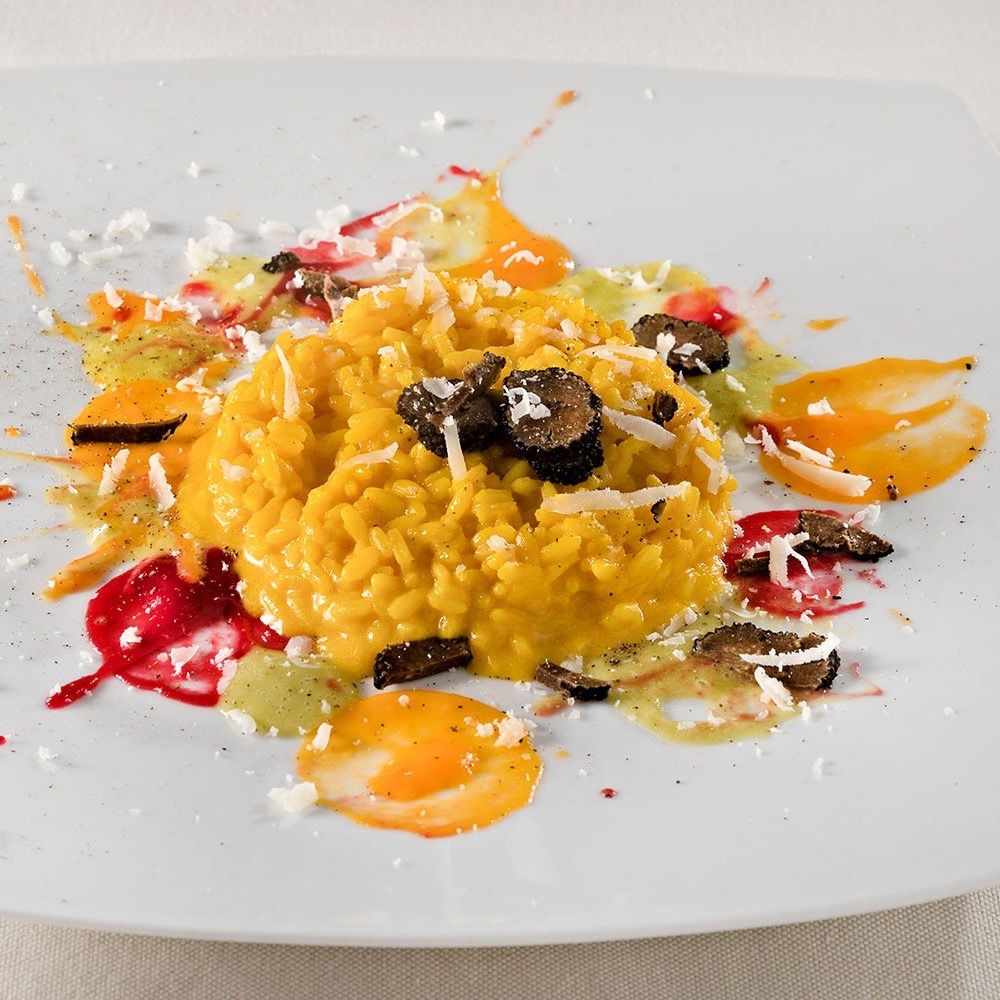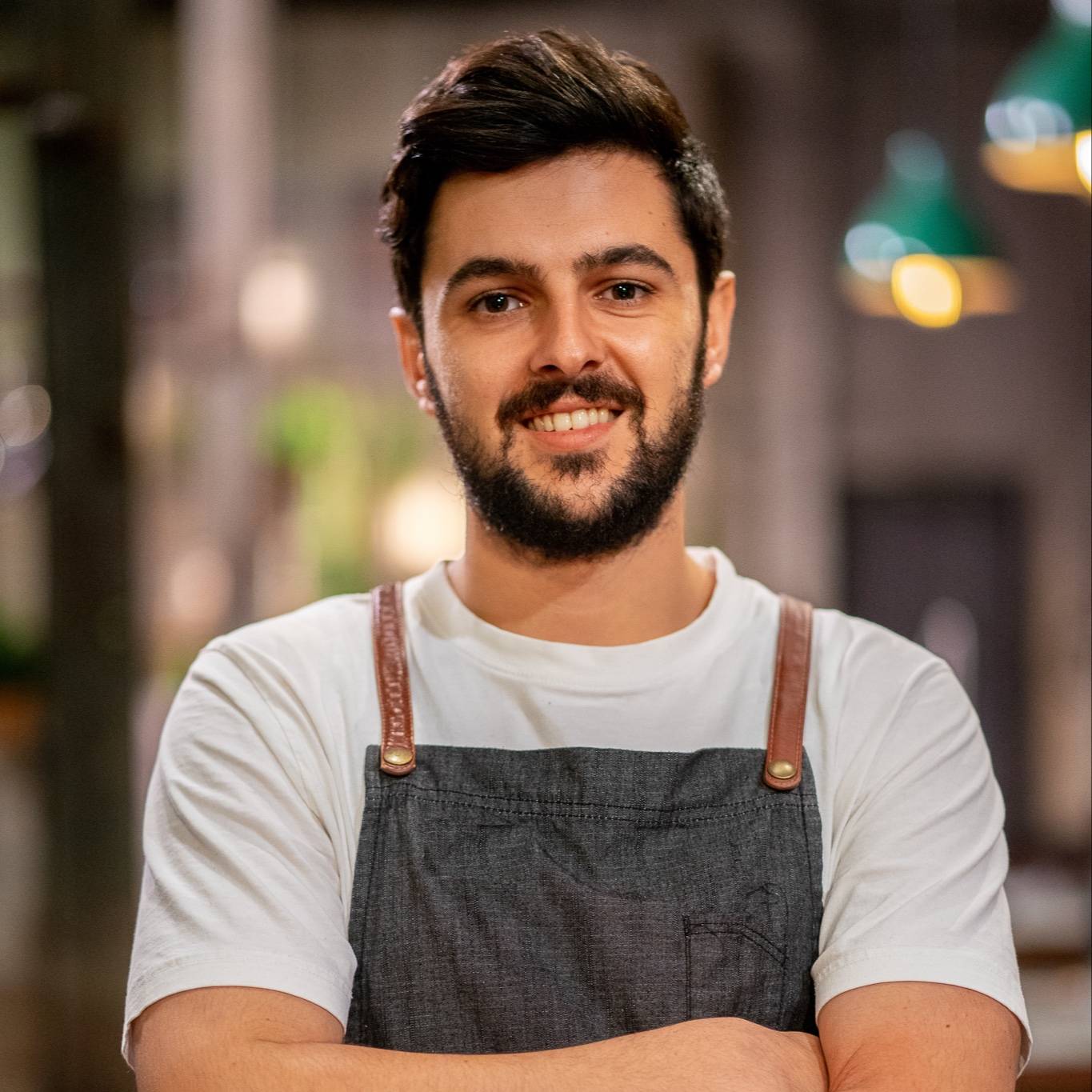 More than
53300 guests

have already enjoyed the experience
4.66
Average score based on

12712 reviews
4.51 Chef
The guests in Italy have scored the experience with their Private Chef with a 4.51.
4.67 Food quality
The quality of the menus cooked by our Private Chefs in Italy received an average score of 4.67.
4.59 Presentation
Not only taste counts! The presentation of our Private Chefs dishes has received a 4.59 average score.
4.77 Cleaningness
The clean up of the kitchen and dining area in Italy has been scored with a 4.77 on average.
Chef Adelston was amazing and we will definitely be having him back!
Kathleen Karcher - Sep 21 2023
Chef Miguel was absolutely amazing in every way!!! The menu was crafted perfectly to our wishes, everything was made from scratch, and food was out of this world delicious!!! And SOOO much food!! An incredible professional, and just an all-around nice person. Presentation and clean up was perfect. We will never forget this experience, and so grateful to have had this master chef prepare such a beautiful meal in our home. Thank you Chef Miguel!!!
Kerna Cadet - Sep 21 2023
I wanted to hire a private chef for my boyfriend 25 birthday. I was flying in from Florida to Dominican Republic and I wanted to hire someone who was credible and professional. Chef Perla exceeded all of my expectations! We stayed in communication with each other before I got to DR, I asked her for her social media to see some of her work and she provided that to me, she made me feel confident with my choice. She was able to modify the menu to accommodate my choices, she was very detail oriented. The food was delicious, the flavors were outstanding and everything was fresh. She even made a special cake surprise for my boyfriend along with souvenir gifts. Overall I would definitely recommend Chef Perla to everyone!!!
Fabiola Filias - Sep 21 2023
It was such a great vibe. Would recommend them for any occasion. Love their punctuality and professionalism. 10 stars for sure
Bruno Rizzuto - Sep 21 2023
The whole experience was amazing!
Ann-Sofi Kaker - Sep 21 2023
We had an amazing experience with help of chef Rouba at our celebrationdinner - staying with family at a castle just outside Beauvais. Delicous food presented in a modern way. Rouba is very friendly and easy to communicate with. We would highly recommend hiring her as a private chef.
Regina provided an excellent service, together with her assistant Sarah. Communication went very smooth. Food/wine combination was spot on. I would definitely recommend her.
Rupesh Singh - Sep 21 2023
Chef Henry was awesome! He had a good team/waitress every night. I wanted a low carb, high protein meal and he fully delivered with an Argentinian bbq and he even showed us some nice seafood dishes that we weren't sure we would end up liking but ended up loving! Would recommend for sure! Thanks Chef :)
Alyssa Mclaughlin - Sep 21 2023
Chef Alex made the most incredible meal for my group! He is definitely a master of French cooking, everything we ate tasted more elevated than we anything we had before. Chef Alex was absolutely great, we would highly recommend his services!
Rajinderpal Pal - Sep 21 2023
Chef Federico tailored the menu around our group's specific needs including vegan and non- vegan members. The food was plentiful and delicious, served beautifully at a leisurely pace. I would recommend Chef Frederico.
Chef Ru was excellent. From the minute I spoke to her the first time she was very professional, calm and a really pleasant person. Her cooking was out of this world. She only used the best ingredients. The presentation was something out of a 5 star restaurant. Her attention to detail was something I have never experienced before, printed menus with my husbands name on it, took the plates back, left my kitchen super clean and was on time with all her dishes. I will highly recommend Chef Ru and will make use of her services in the near future.
Chey Panayiotis was amazing. The perfect way to celebrate my wife's 35th birthday with an extra special celebration.
Carlos Gomes - Sep 20 2023
Ótimo chefe, altamente recomendo.
Samantha Poole - Sep 20 2023
Chef Bryan's dishes went behind our expectations. We photographed each dish because they were pieces of art. We had French themed dishes but I'm sure he can cook anything. Coming into a new kitchen and cooking for strangers must be hard, but he handled it with ease and professionalism.
Rebecca Sappir - Sep 20 2023
Chef Paris did an excellent job with my friend's surprise 30th birthday dinner. He was very communicative on his timing and had a very extensive menu to pick from. The food was delicious. I would definitely recommend picking him for your event.
Claire Culpin - Sep 20 2023
Rich was absolutely amazing! He worked so hard on the initial menu and came up with a beautiful treacle tart recipe as it was my dad's favourite. The food was amazing, with such attention to detail and each course was handcrafted & so nicely presented. Everything tasted so fresh and beautifully cooked. Rich is also such a lovely person and I would recommend him to anyone. We hope to use him again! Thank you so much Rich
Chef Denis provided us with a fantastic experience. He was very polite and we felt comfortable around him. It's hard to find words to describe the food, everything was so perfect. I highly recommend Chef Denis.
Honey Weidman - Sep 20 2023
Daniela was fantastic. Her communication and professional, the overall experience was excellent and her food was incredible. Highest compliments!!
Personalize your menu
A romantic dinner or a gathering of friends. Traditional dishes or exotic flavours. A fine dining experience or a family-style meal. Every private chef experience is unique! Submit your request and personalize yours.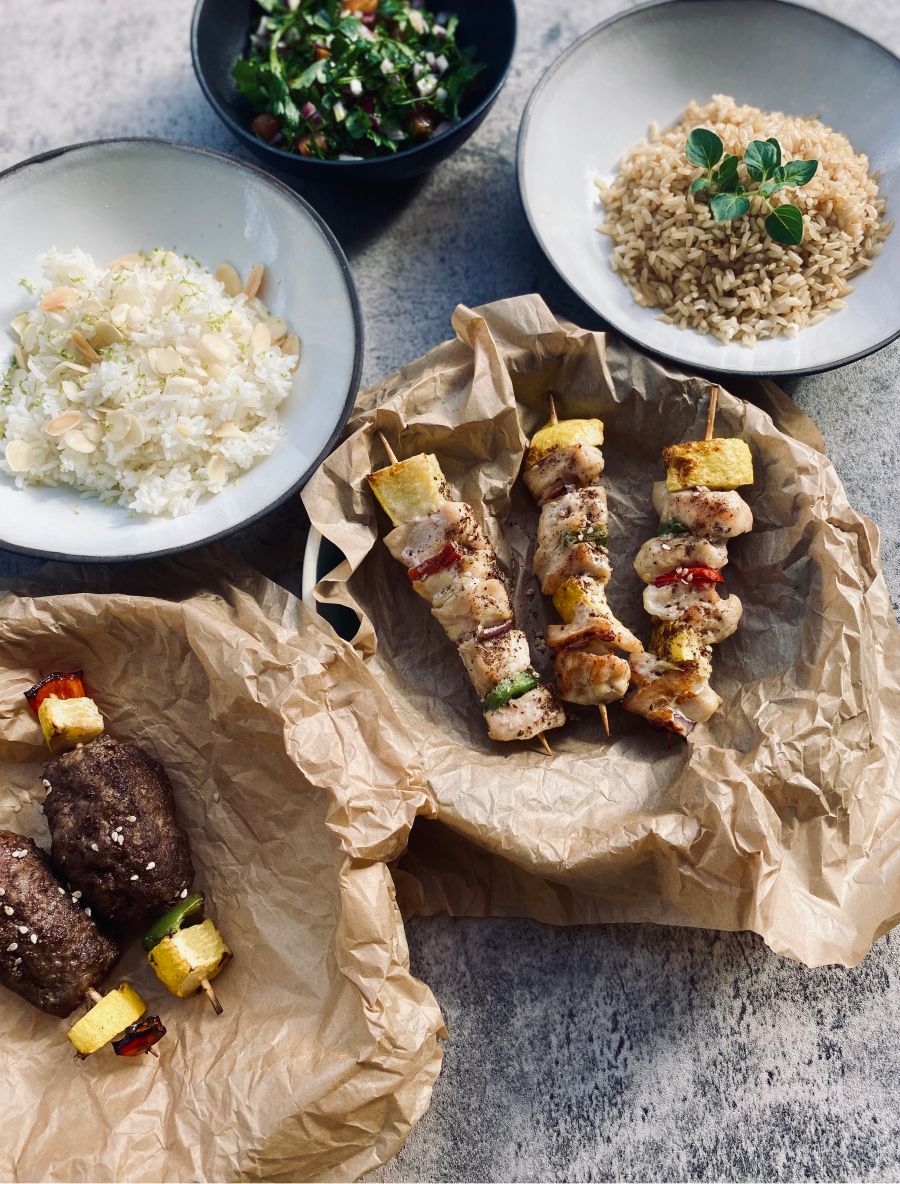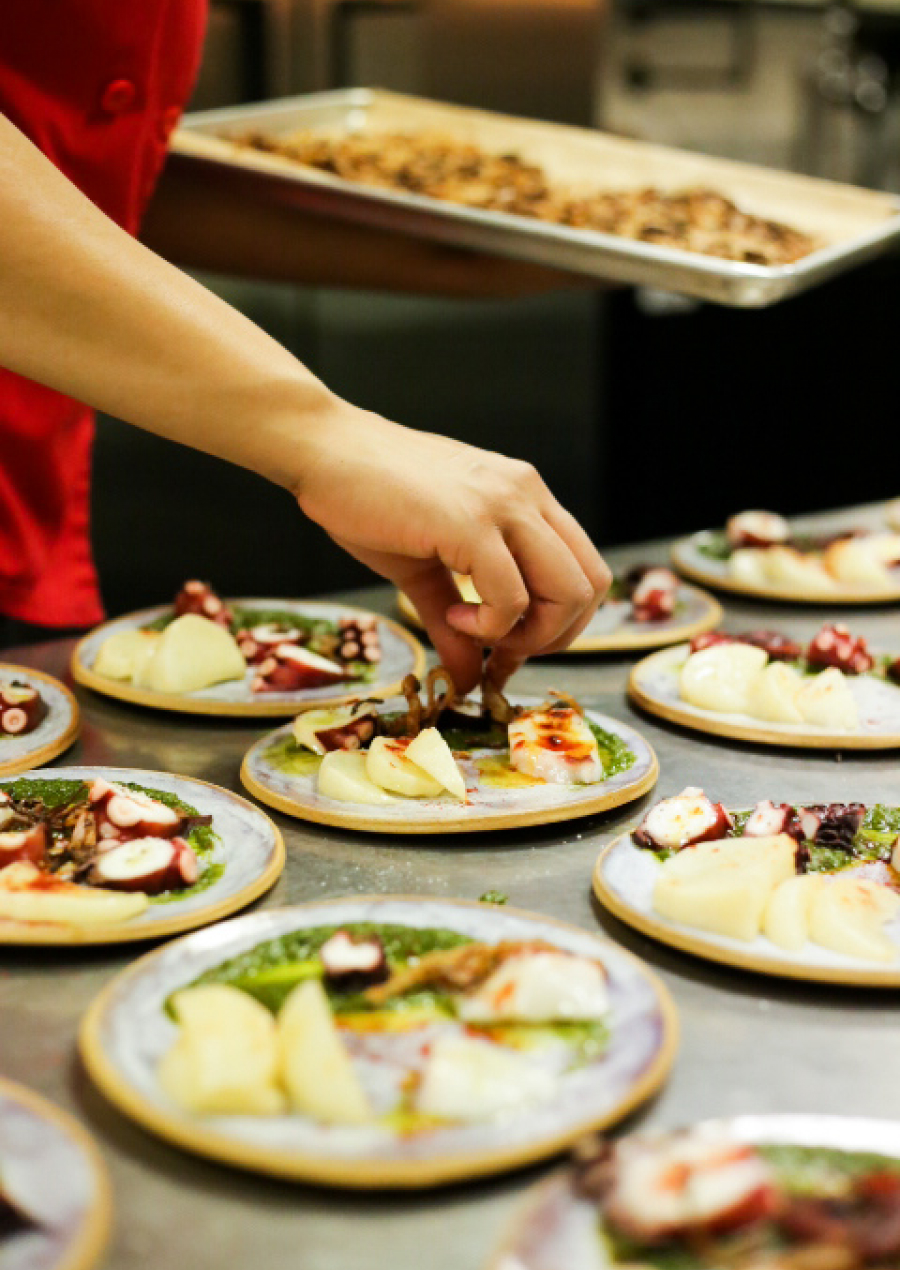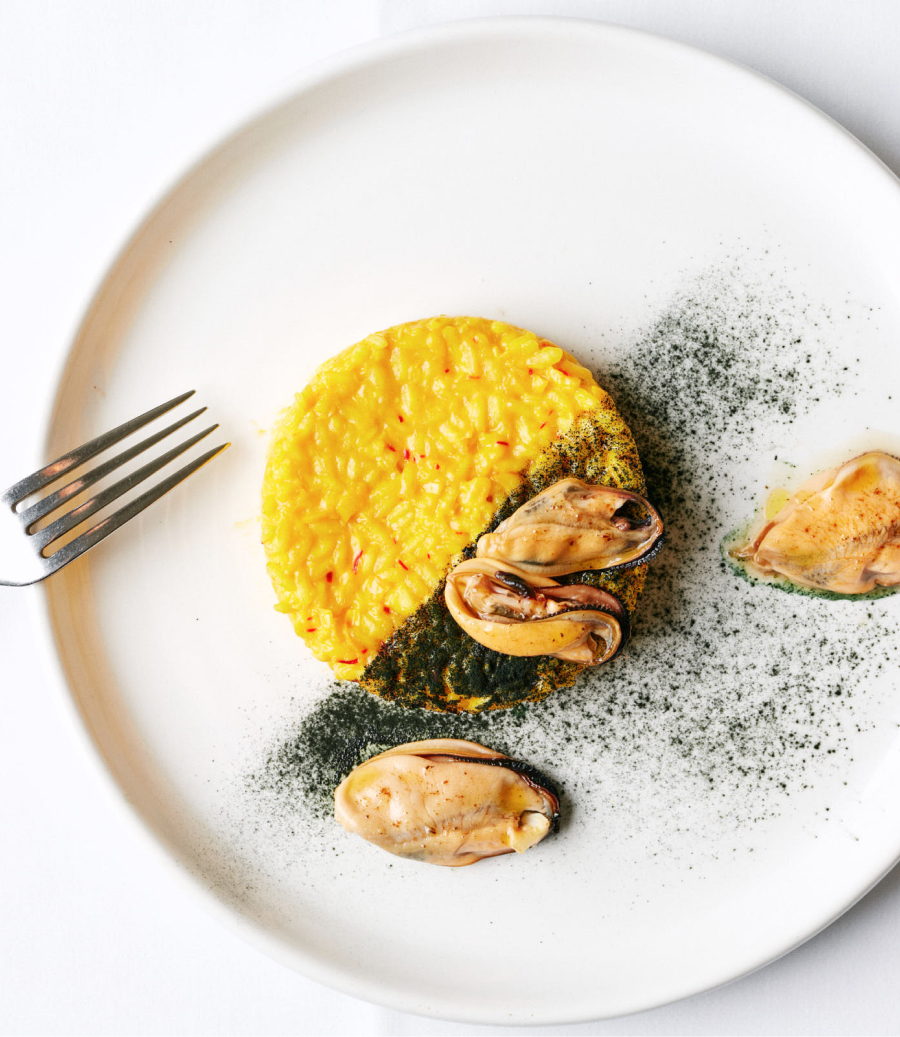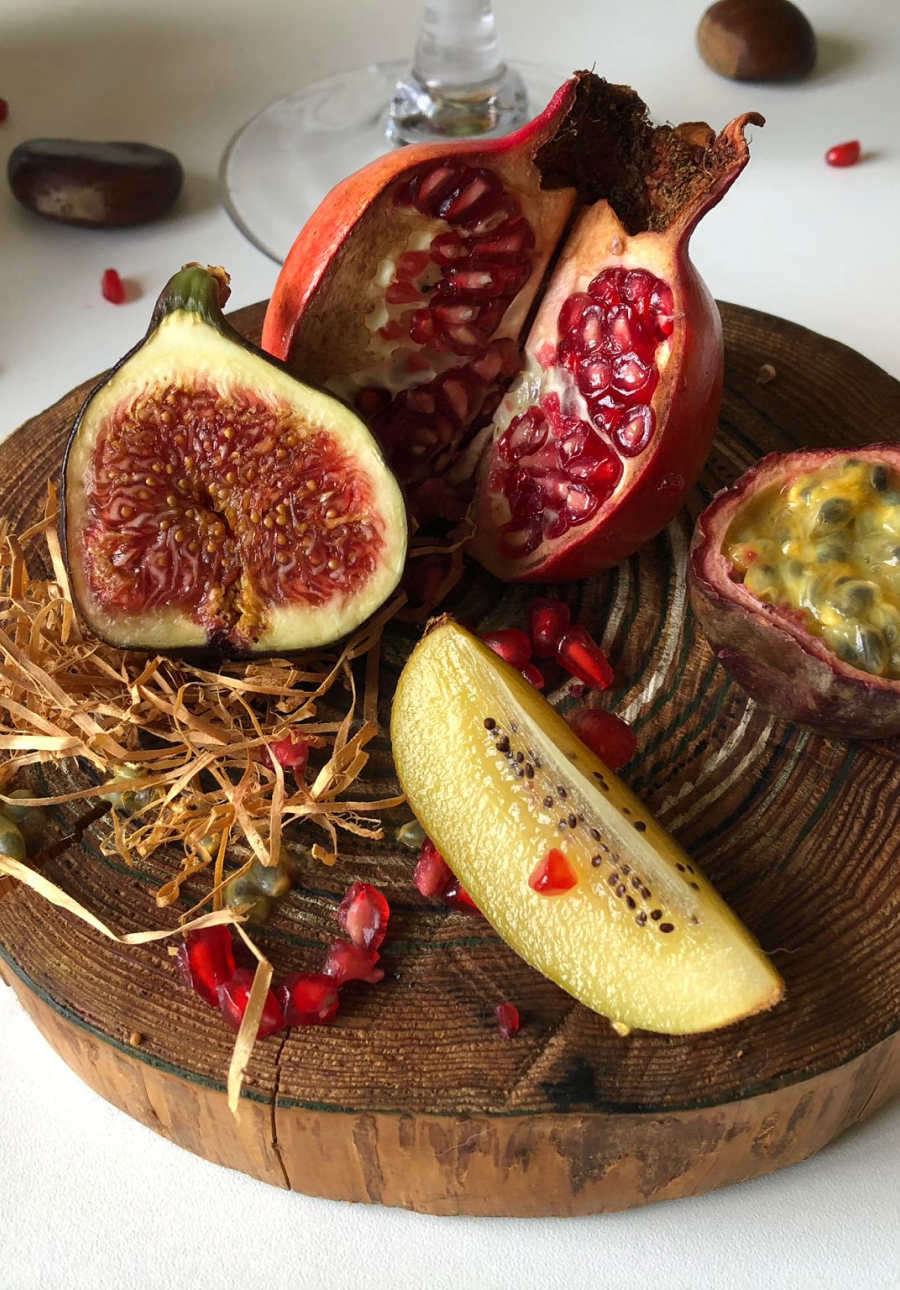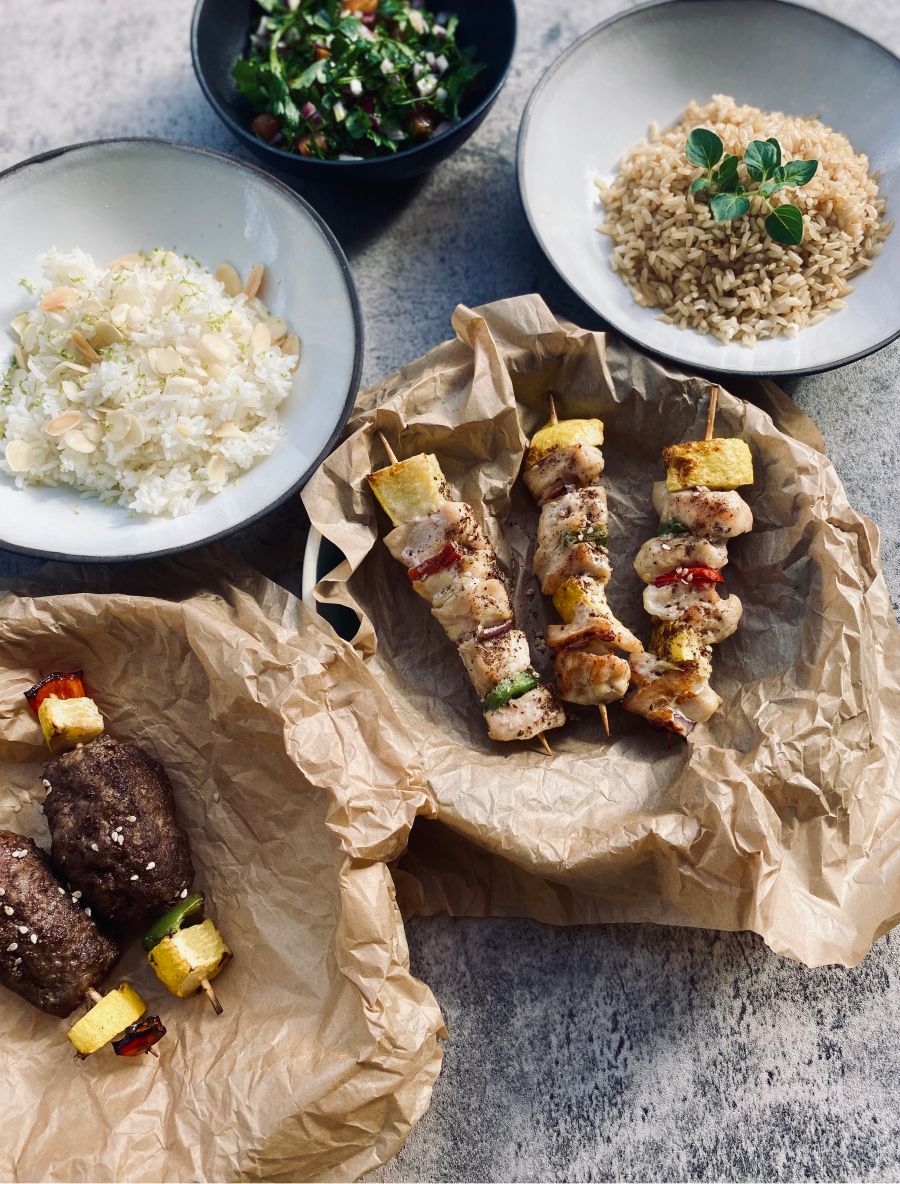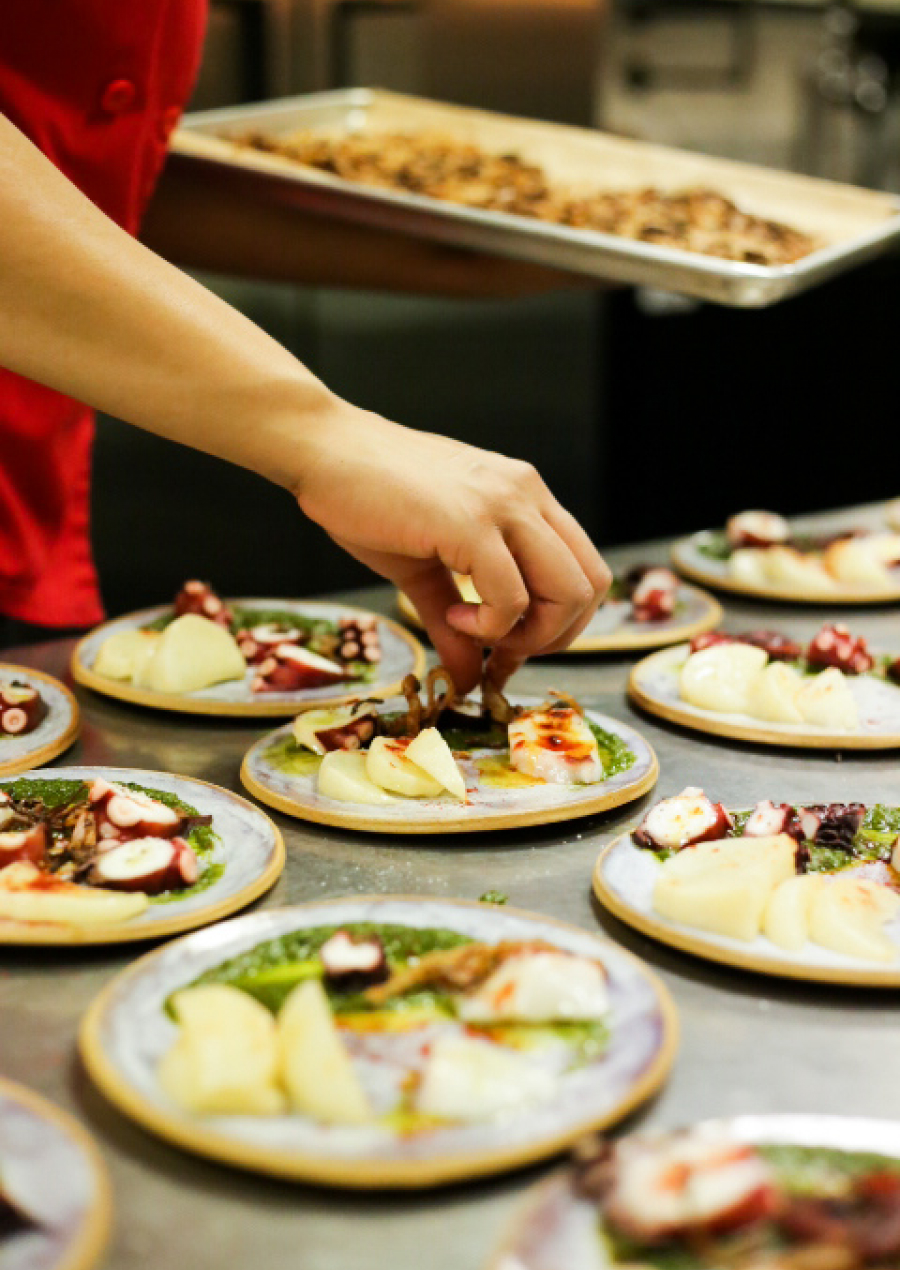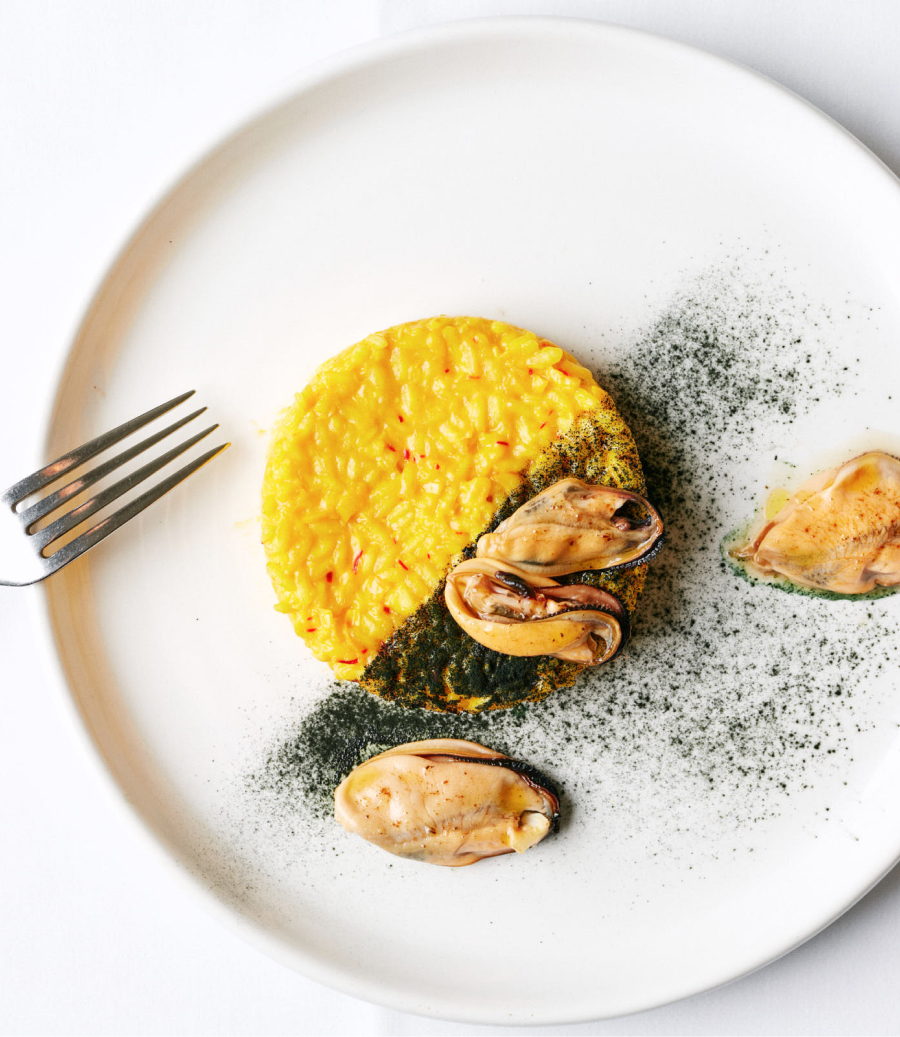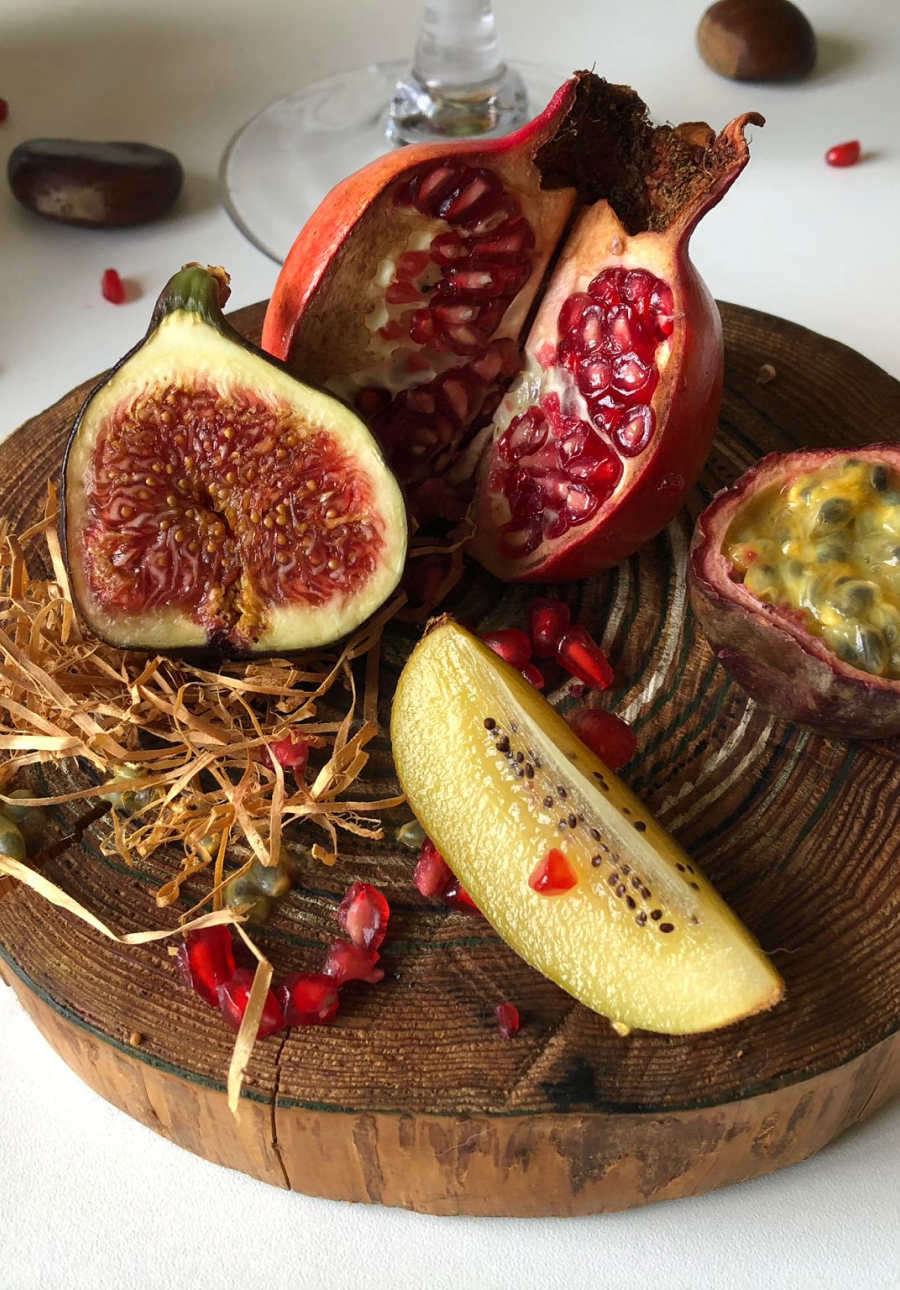 About us
Founded in 2012, Take a Chef began with a deep belief that the best of the culinary talent should not be kept hidden behind the thick walls of a restaurant's kitchen; it should be allowed to shine at the one place where everyone enjoys the most treasured meals- one's own dining table.
+10
years since our launch
2.3M
guests enjoyed our experience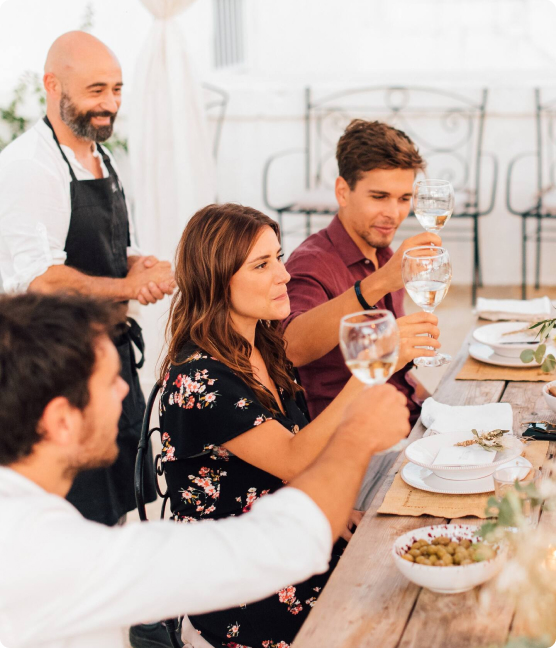 TECHNOLOGY
We're focused on creating a seamless booking experience to foster personalization and connection between chefs and guests.
FOOD
We've curated a selection of chefs based on their expertise and passion to grant our guests access to every cuisine in the world.
HOSPITALITY
We turn chefs into hosts to build meaningful connections with their guests, from the first message till the final toast.
Trusted by industry leaders
With the combination of technology, food knowledge, and love for the hospitality business, we have been able to offer the only global solution in the market to provide high-quality private chef services at any destination, at any given time.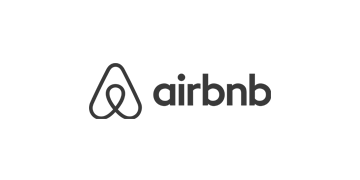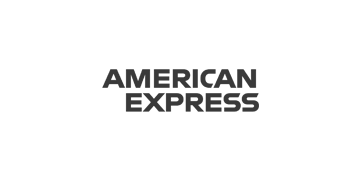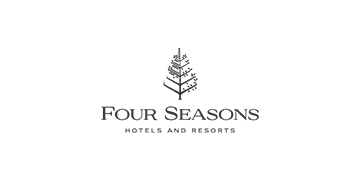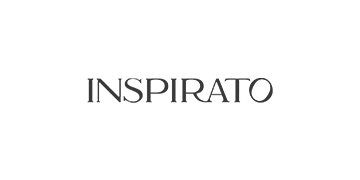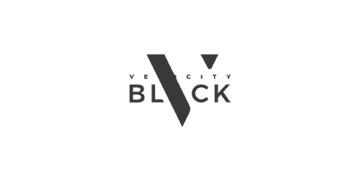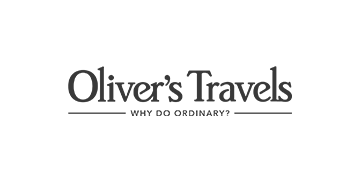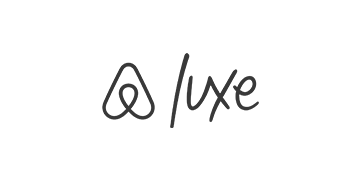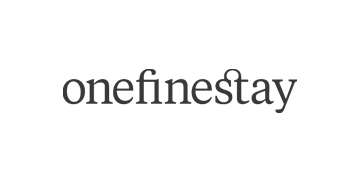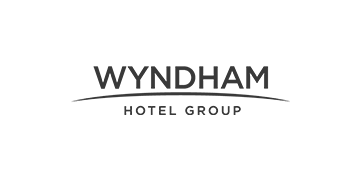 Take a Chef in Italy
Discover cities of Italy where you can enjoy our experiences.
Types of services
Discover the services offered by Take a Chef in Italy.